Slime Party Printables
This post may contain affiliate links. Read our disclosure policy.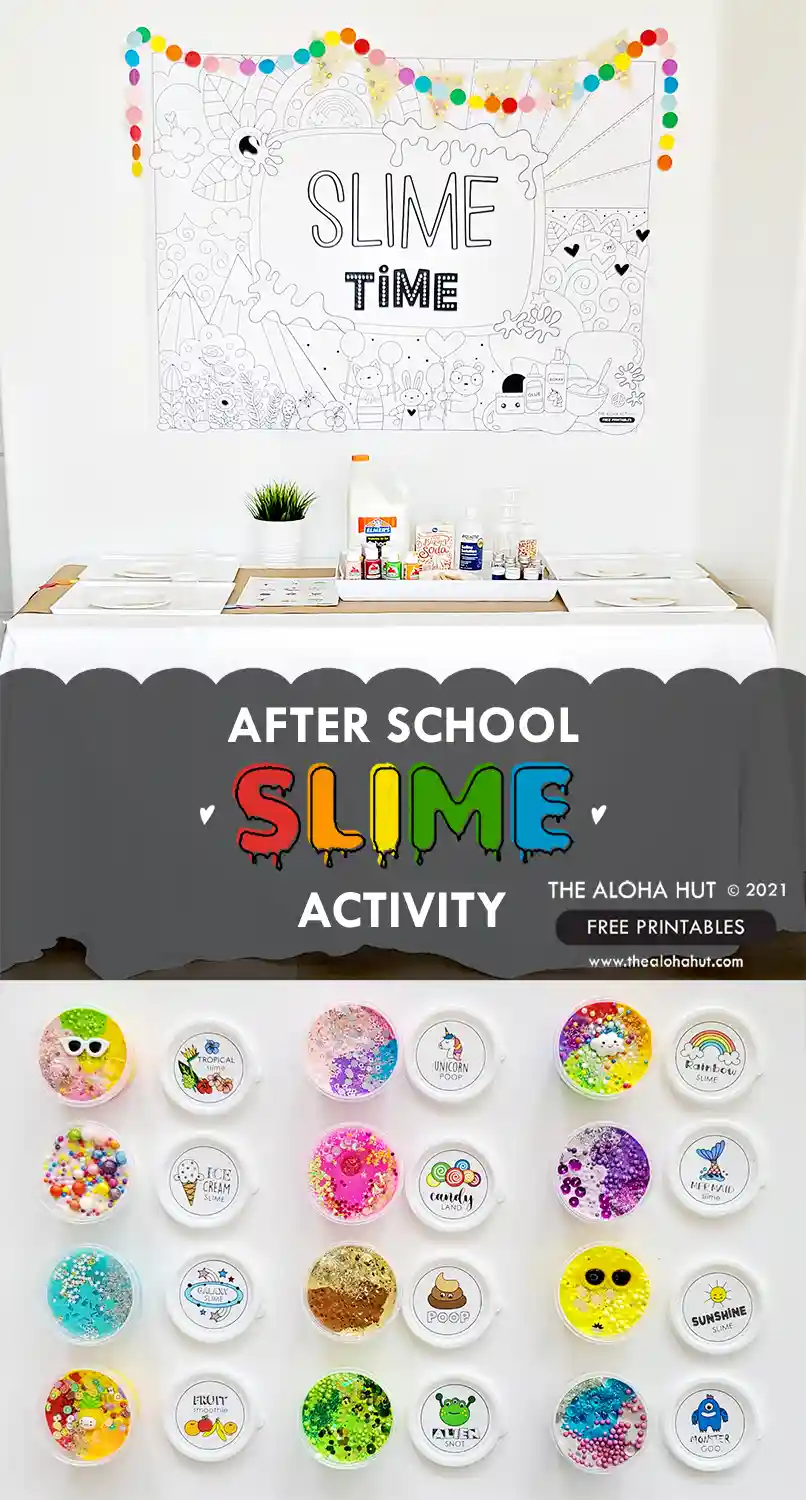 All of our kids are obsessed with slime. They'd make it everyday if we let them! We've made lots of batches to give away to friends during the holidays, our kids make it to sell at their school market, and of course it's always requested when kids come over for playdates.  So of course we had to make a slime activity pack. Add our FREE awesome printables to your next slime making after school activity or party and it'll be next level epic!
1. JOIN US FOR SLIME TIME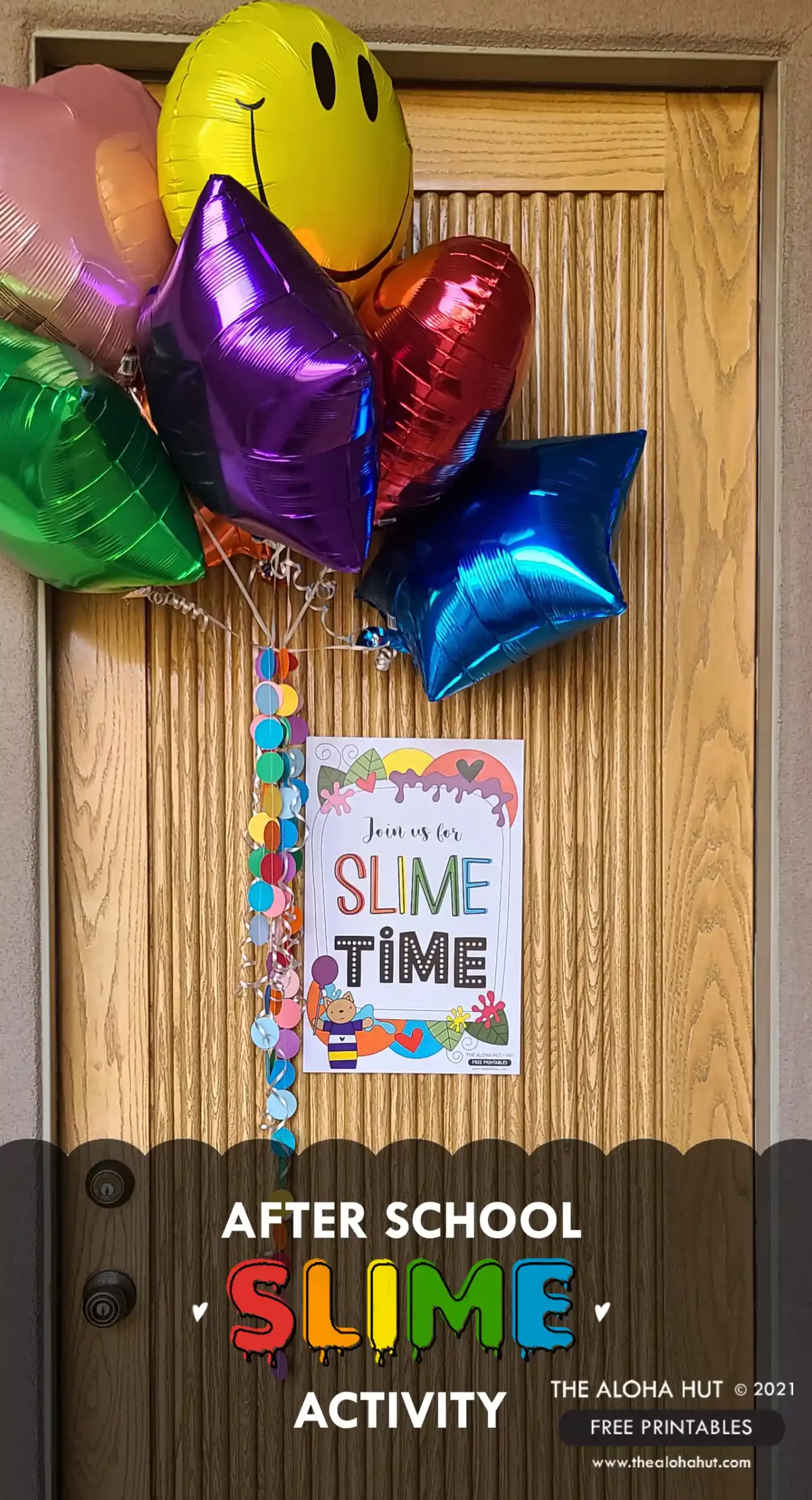 Welcome friends with our door decor. Print our free door sign and get kids excited before they even walk through the door!
2. PARTY BACKDROP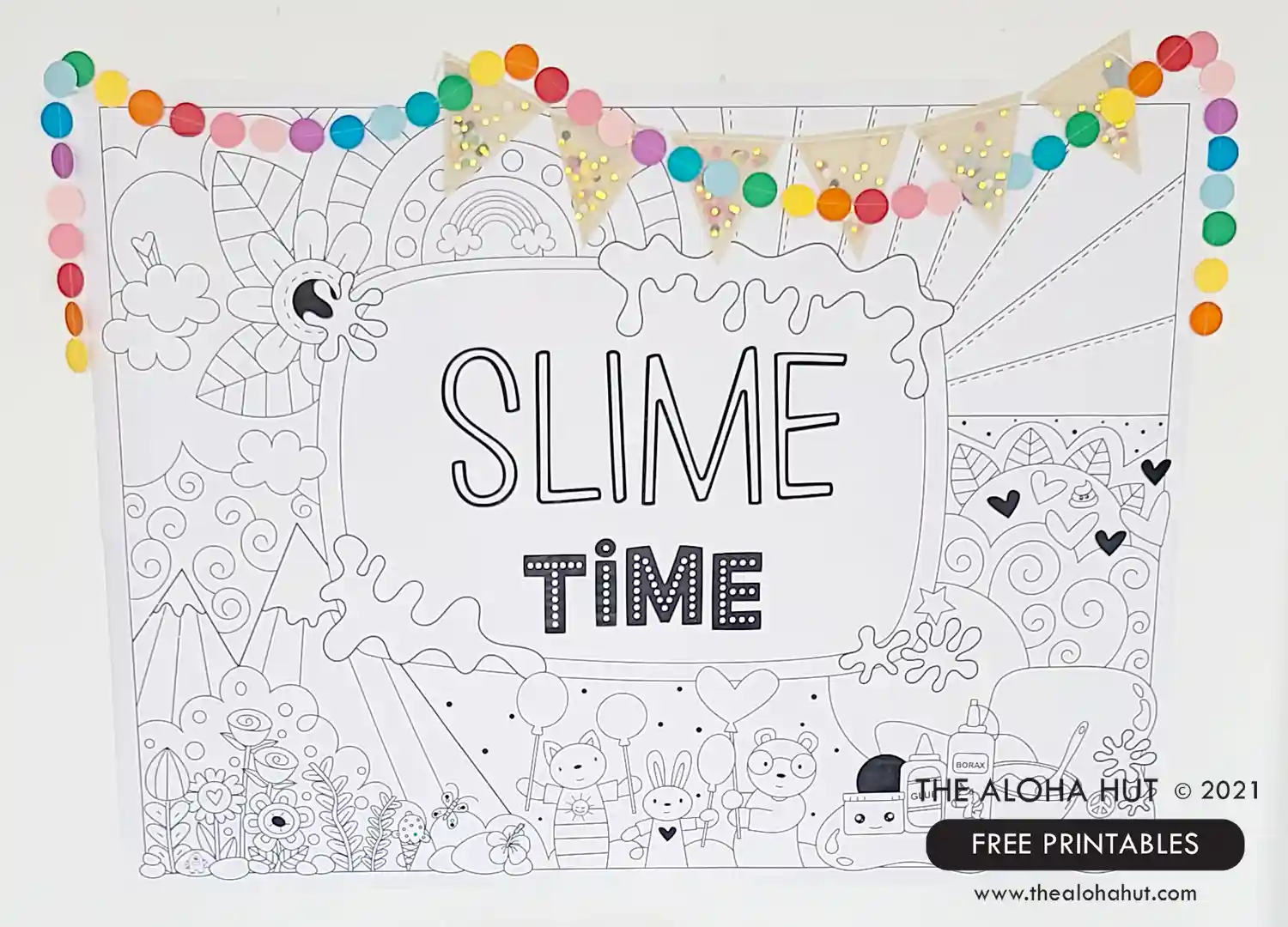 We LOVE party backdrops because they're cheap and make a big wow statement! We print our huge 36" x 48" backdrop at our local print shop as a blueprint/engineer print for only $5. But it's not just a decoration — play our "I Spy" game and then put out some crayons or washable markers for guests to color away! They also make such a cute picture backdrop.
3. SLIME RECIPE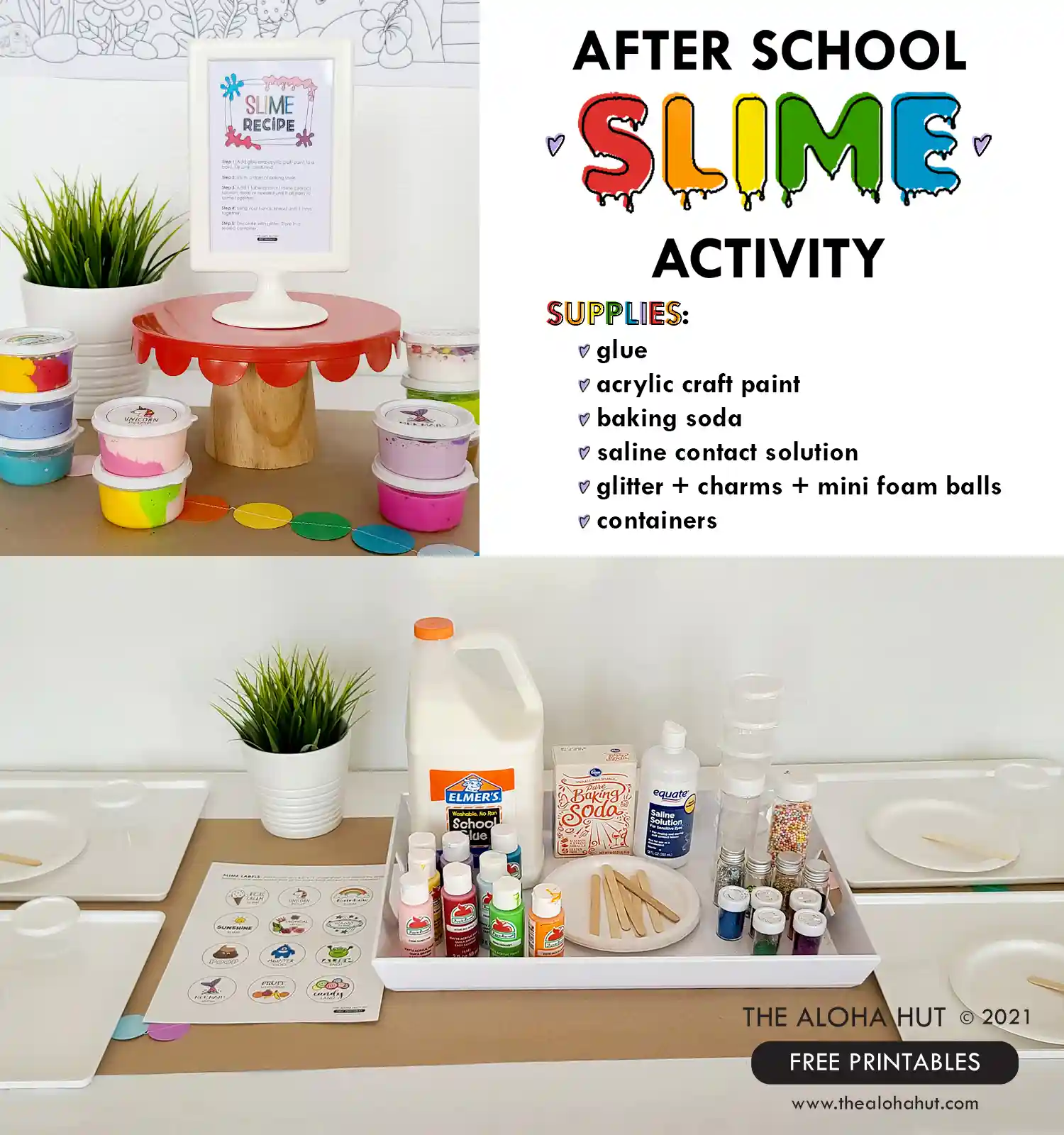 We included our basic slime recipe, but once you add the glitter and glam, there will be nothing basic about your slime! We always have lots of glitter and extras to add-in. You can buy fun slime add-in kits off Amazon that give you a bunch of variety. We've linked some of our favorites to get you started.
4. SLIME LABELS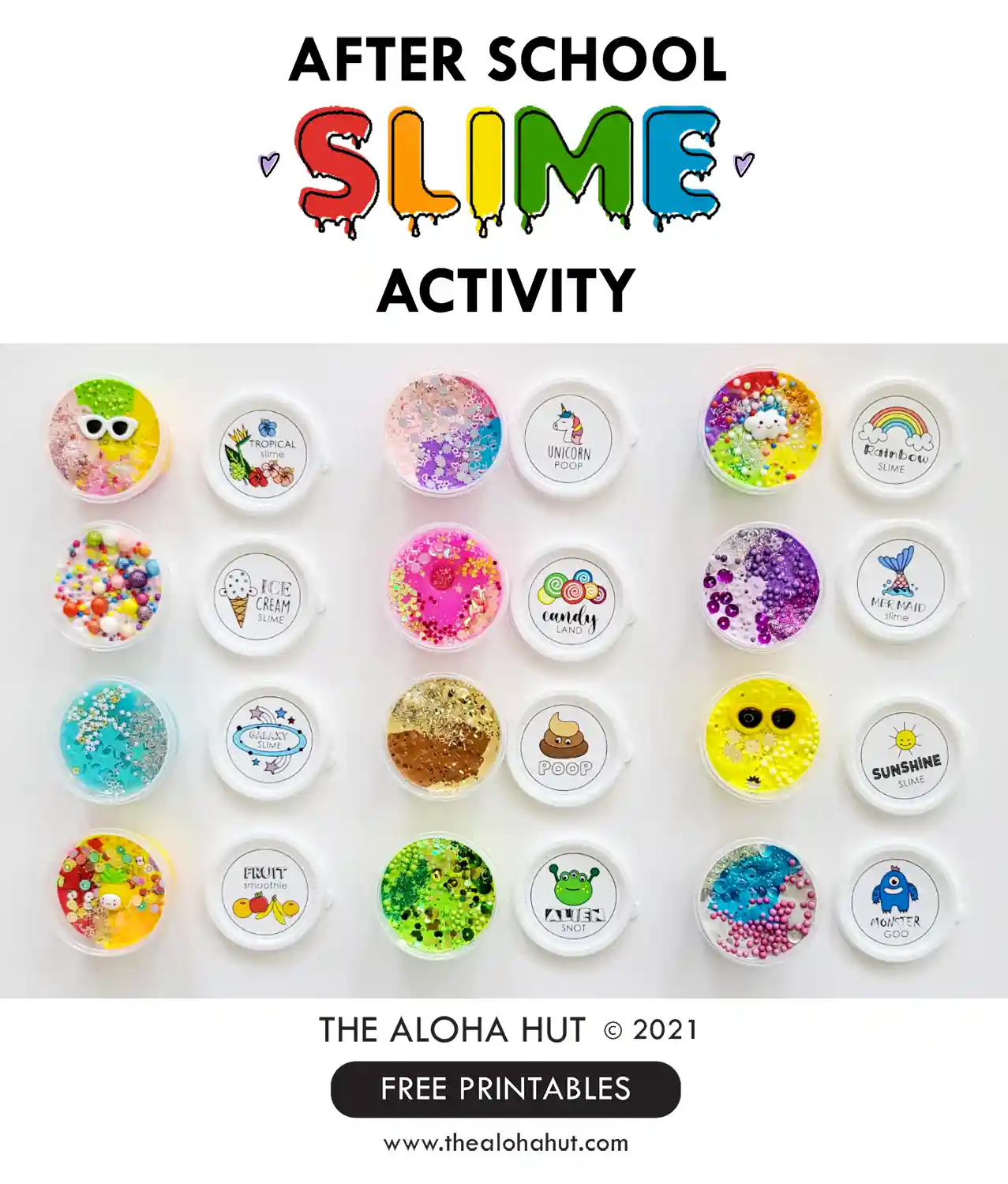 Labels take your slime to the next level! We like to print a bunch of labels, cut them out, and let the kids choose a few to make. This is where they get to be SUPER creative. Let them decide what unicorn slime or monster goo look like. It's fun seeing all the different variations they come up with! We buy containers from the dollar store (the ones pictured are 10 for $1) or you can purchase these containers on Amazon, stick a label on it, and it's perfect for storing slime in. Stay tuned for more slime labels, because we love making themed slimes for each holiday. Slime is a year round activity at our house!
We hope our printables help you plan a fun and easy slime activity that your kids will be over the moon about! Please follow us on instagram and Facebook, and tag us so we can see your creations.
Much love and aloha,
Niki and Stacey