Countdown to Christmas Advent Calendar & Coloring Page
Countdown to Christmas Advent Calendar & Coloring Page
This post may contain affiliate links. Read our disclosure policy.
We love doing an advent countdown to Christmas every year! We always create a new advent calendar for our family that gets the kids excited for Christmas and a fun filled December. This year we designed a simple Christmas coloring page to help us countdown the days until Christmas. Download the free Christmas countdown coloring page below for a simple, fun, and festive way to countdown to Christmas.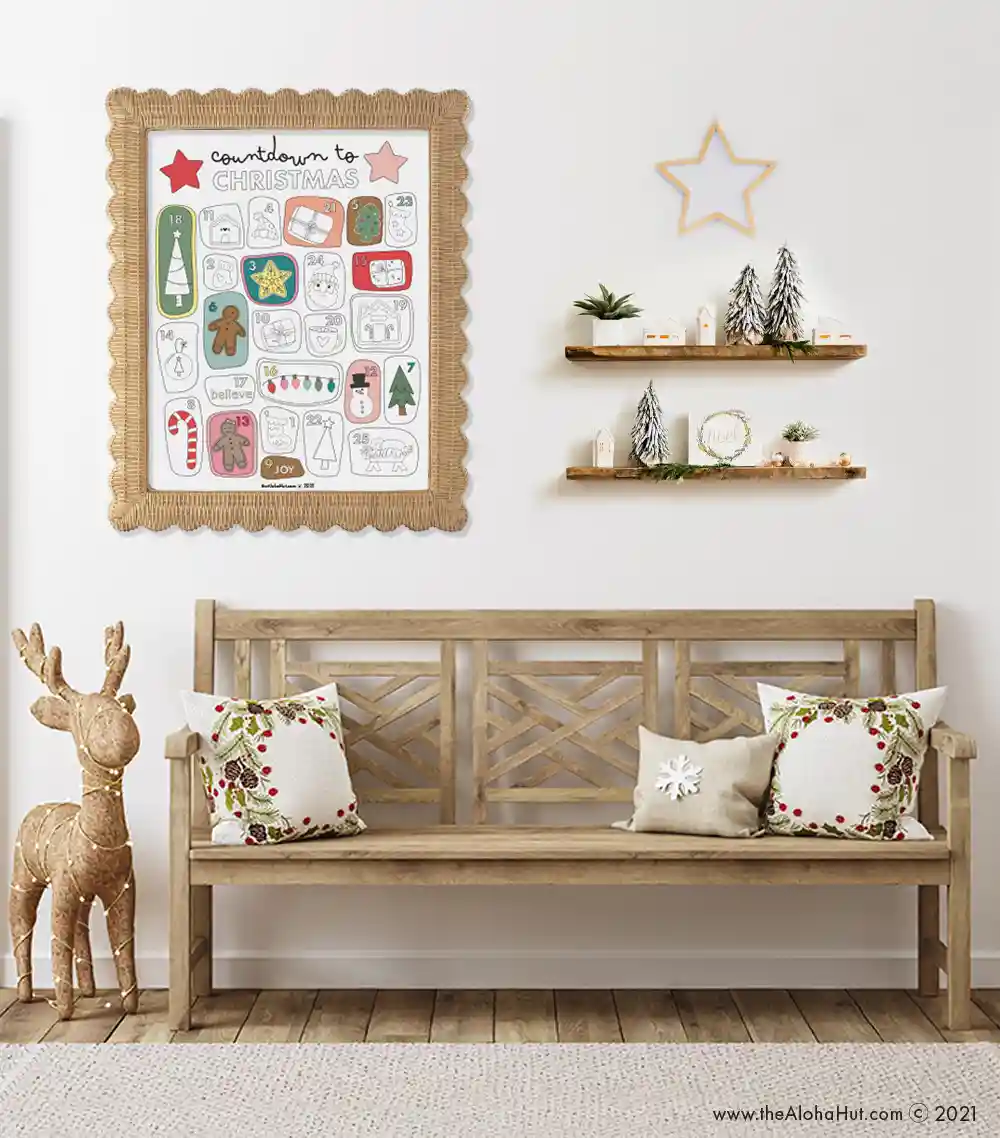 You could print this as an 8.5 x 11″ coloring page or go big and print it as a poster print. If you print it as a poster print, we recommend doing it as a 24 x 36″ engineer blueprint. We email the file to our local print shop for easy pick-up. And the best part is it only costs $3 for the big print. These would make a cute and inexpensive neighbor Christmas gift, tied with a pack of crayons or colored pencils.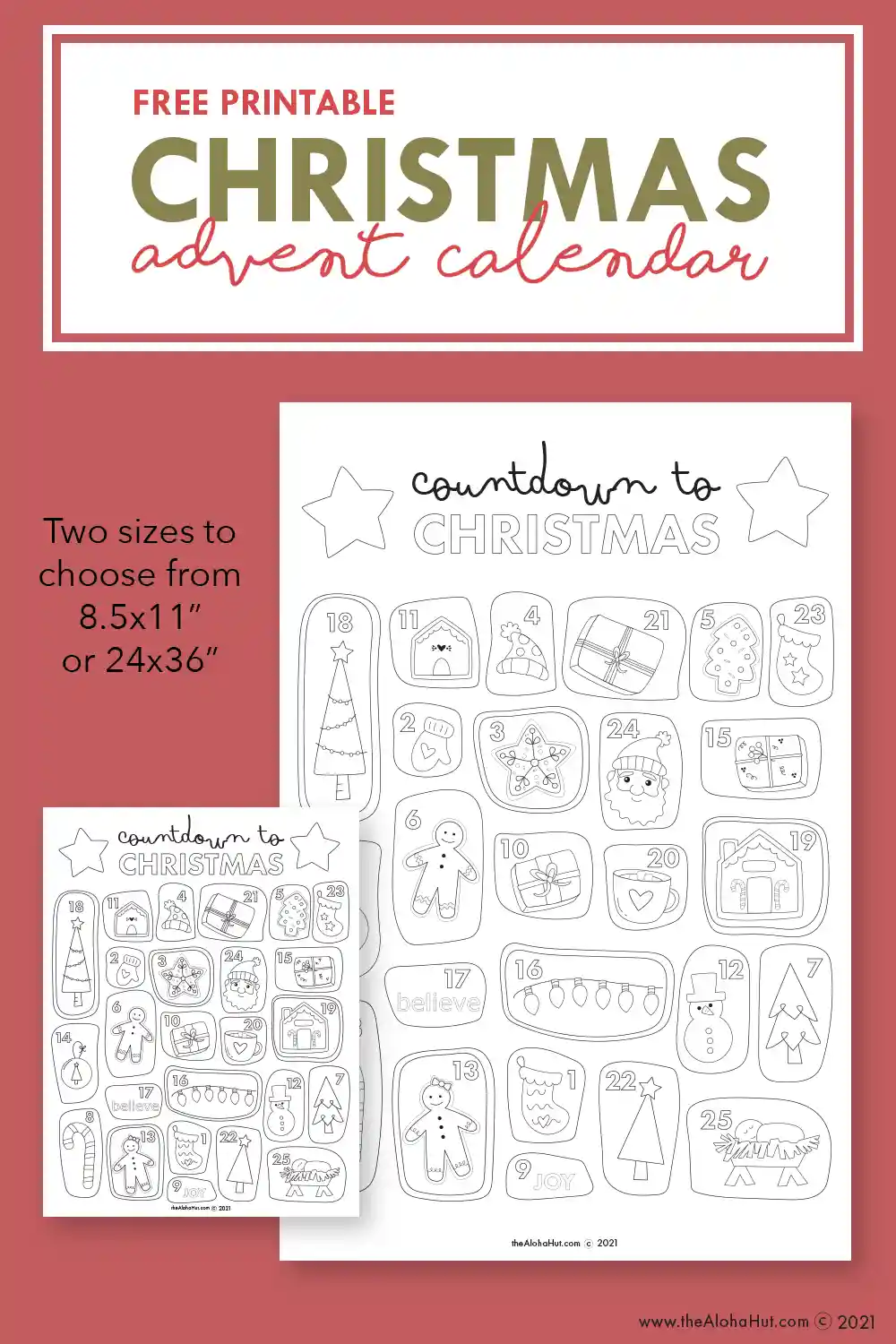 Some years we've gone all out for our Christmas advent calendar – opening little gifts and candy or cards filled with Christmas activity ideas. This year we decided to keep it simple and do something anyone could put together last minute. December gets busy with lots of Christmas parties, holiday activities, shopping, and more so keeping it simple is sometimes the best way to celebrate the holidays! Simply download the free Christmas countdown coloring page below and print.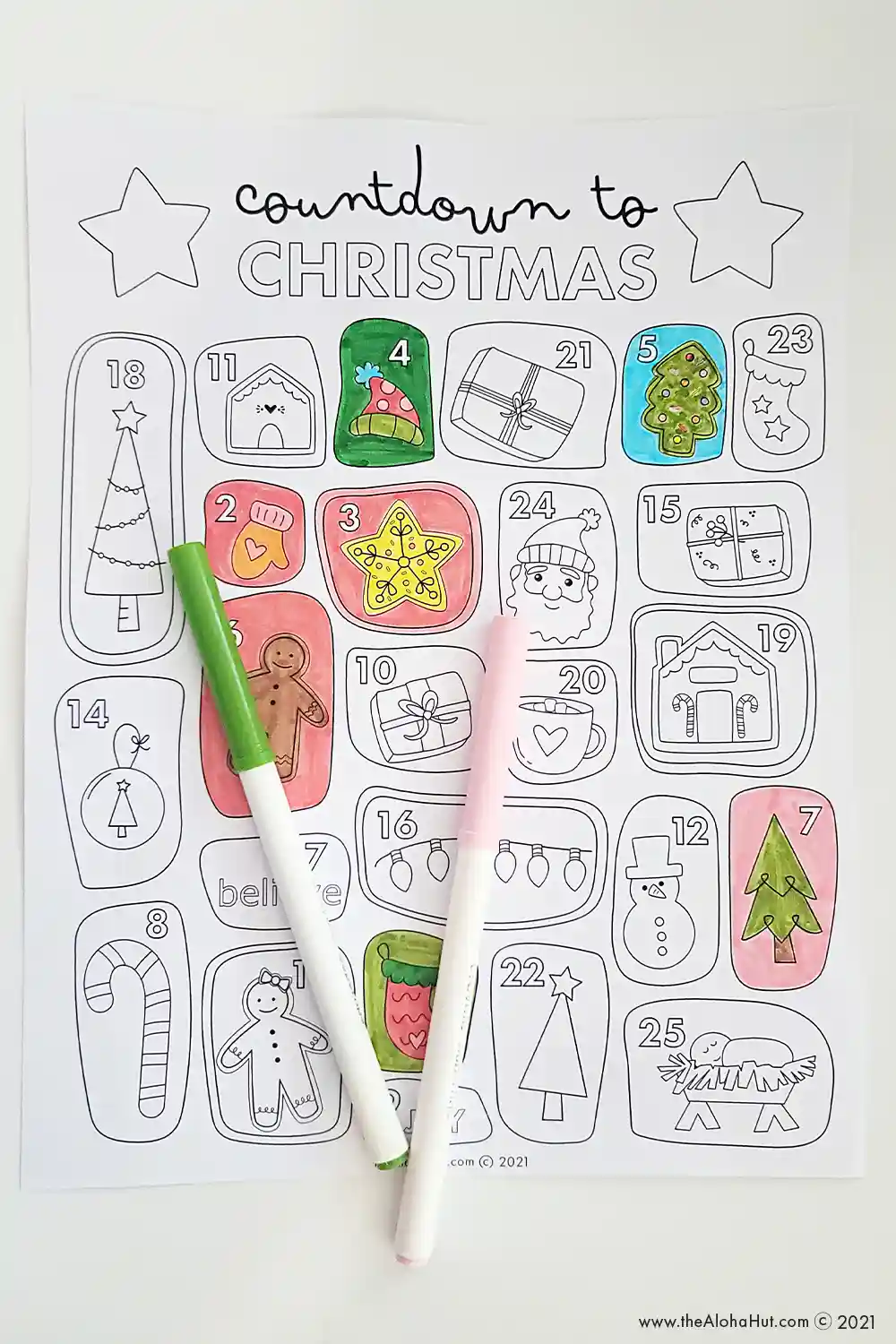 The kids will have fun coloring a new picture each day. Color the picture that matches the corresponding day. So for December 1st, you'd color the picture with the number one. All the way until December 25th. This is a great kids activity to help them practice counting down the days until Santa visits.
Check out our December calendar and Christmas bucket list if you need help keeping track of all the fun festivities for the holidays.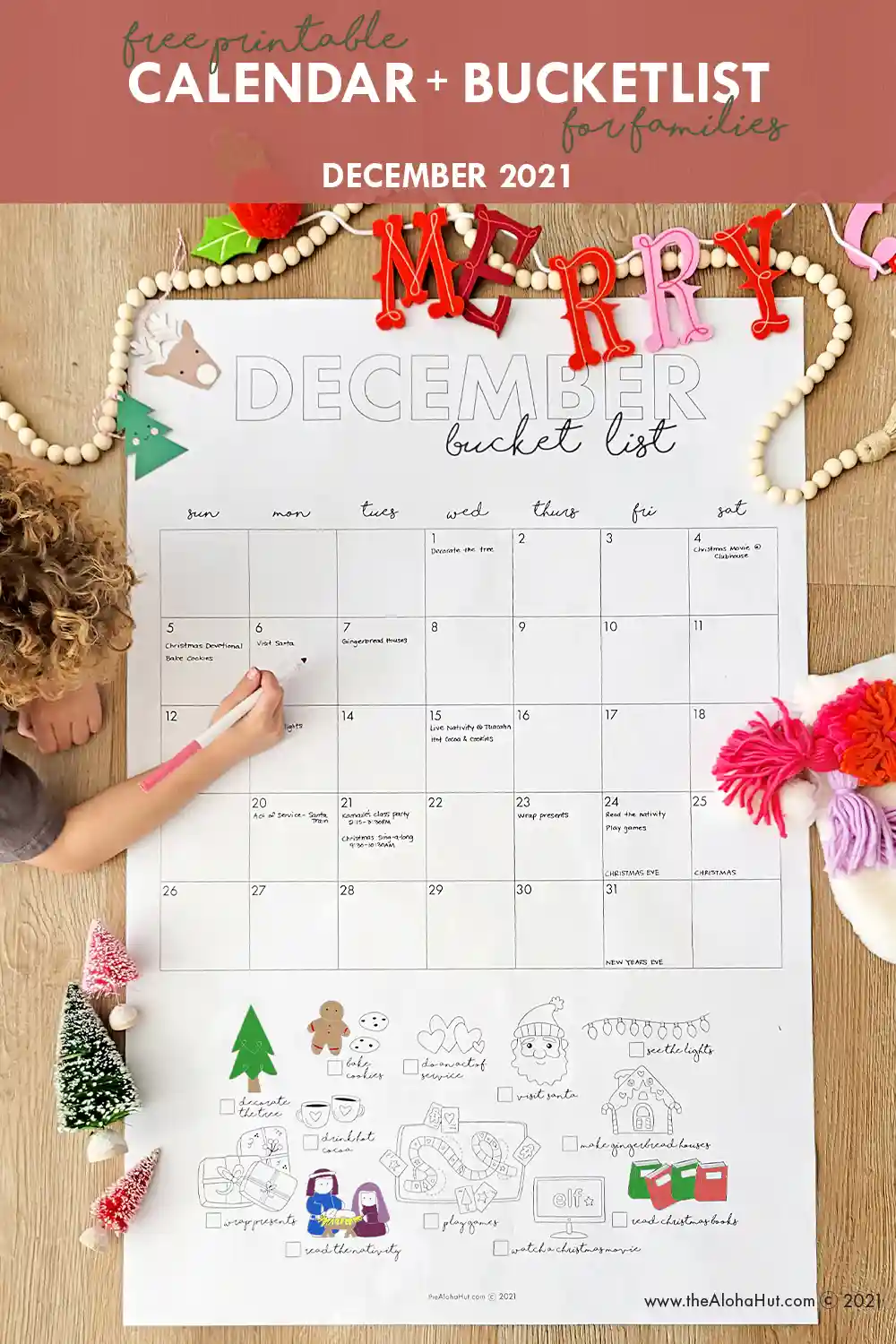 Mele Kalikimaka friends and family! We hope your holidays are filled with lots of love, happiness, and peace.
Much aloha,
Stacey and Niki
---