Disney Princess Salt Art Watercolor Activity
Disney Princess Salt Art Watercolor Activity
This post may contain affiliate links. Read our disclosure policy.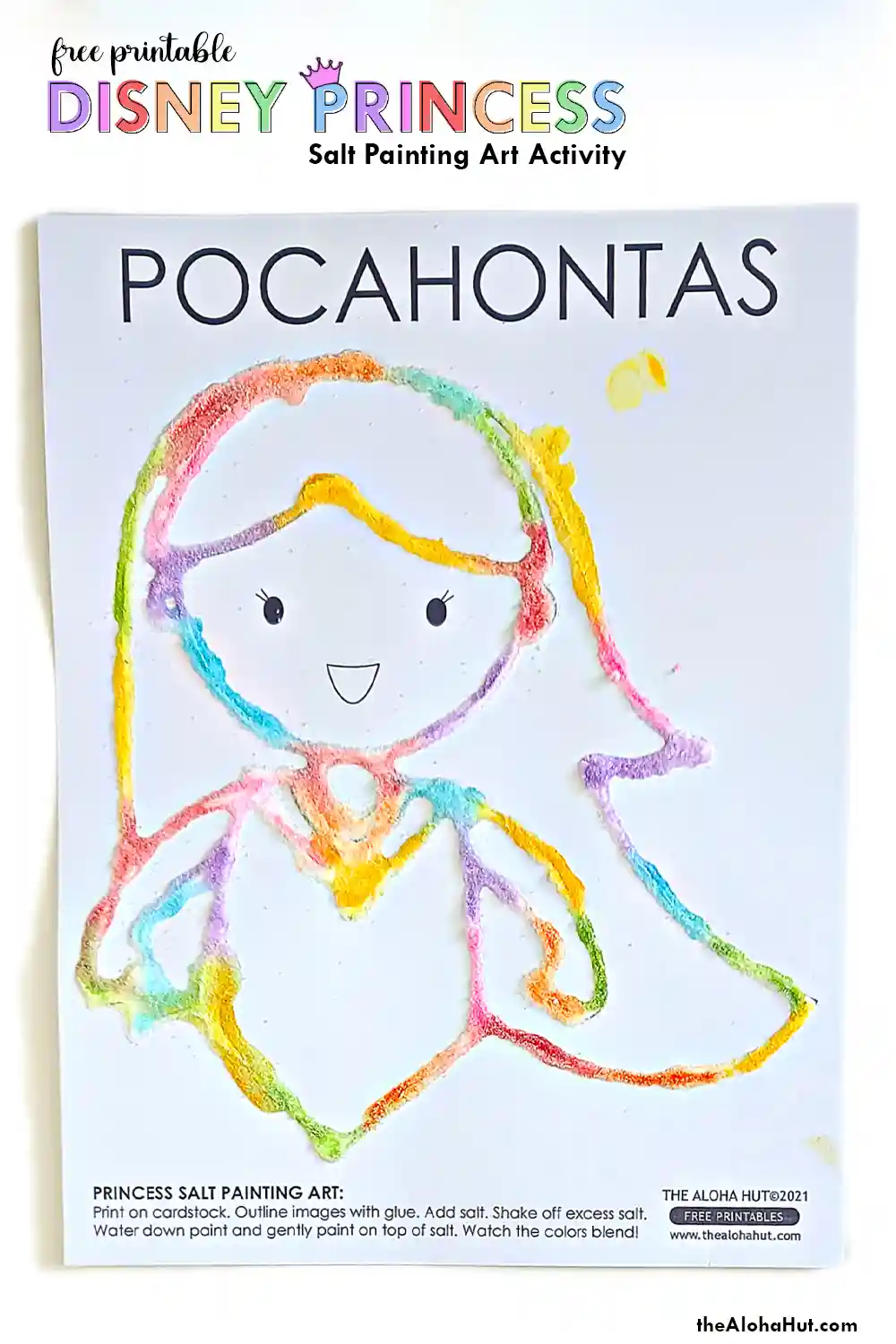 Salt art painting is such a fun and simple art activity for kids! Watching the colors run along the salt is almost like magic and sure to give your kid a big smile. All you need for salt art painting is some glue (use the Elmer's glue as the no name brands don't stand up as well to the watercolors), salt, watercolors (aka paint mixed with water) and a paintbrush. You can use any art you want. Print off our free printable princess pages or draw your own. The sky's the limit!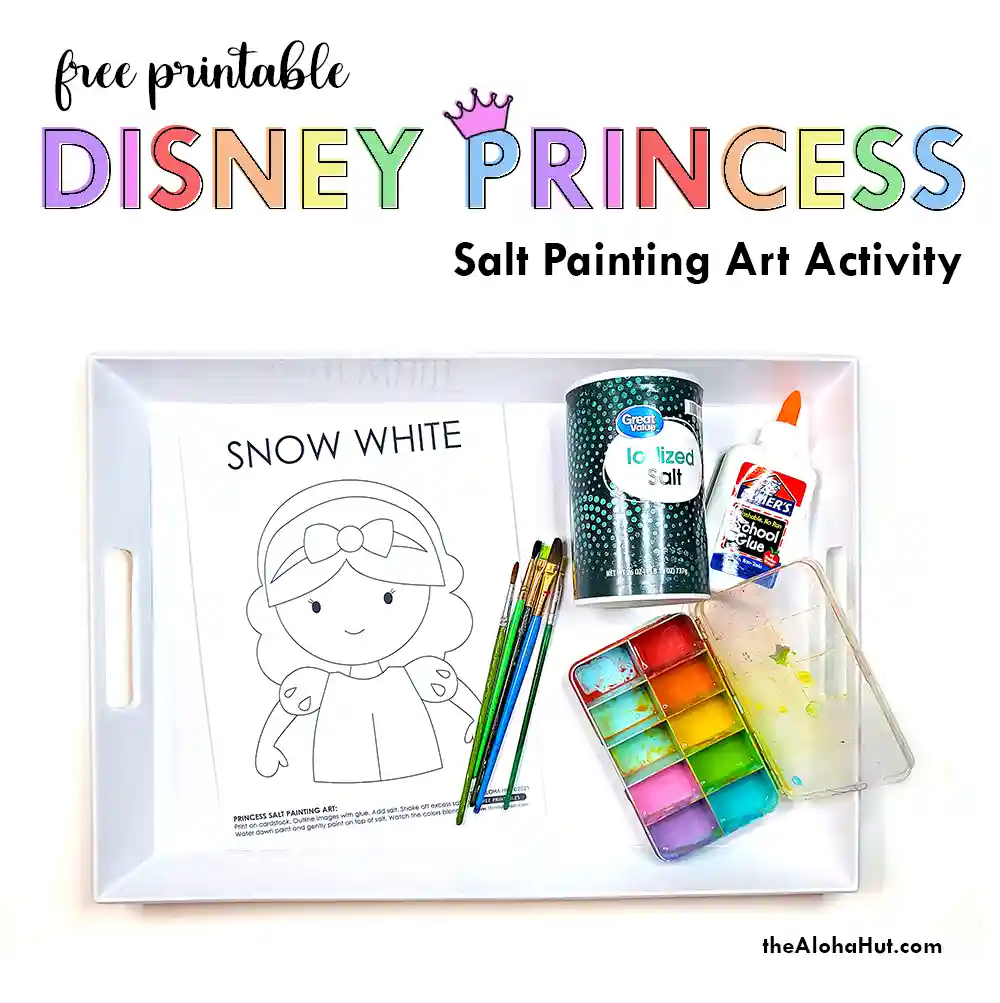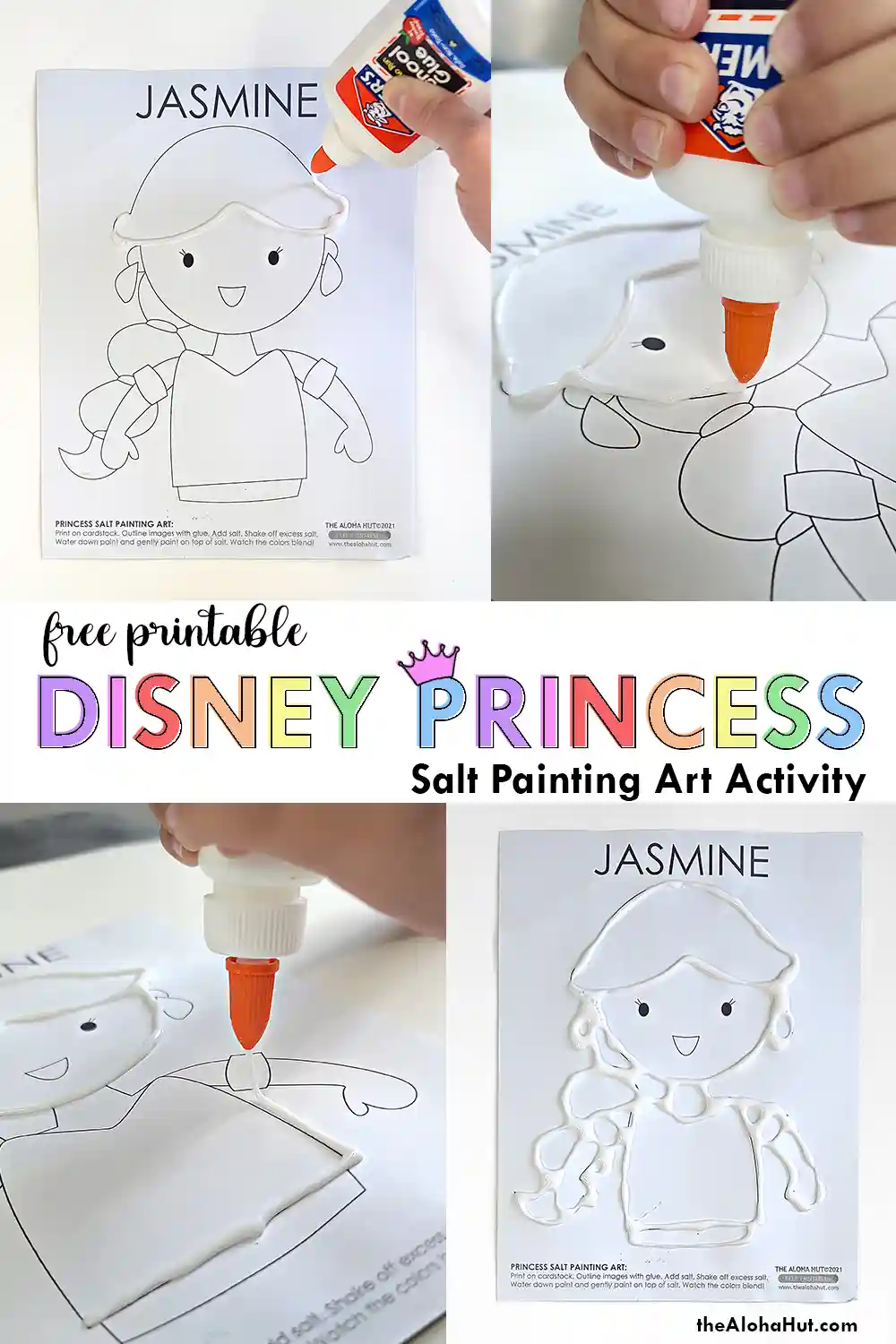 First, outline the image in glue. This is much easier than it looks. My younger kids even help out. If you mess up and get a little glob, no worries, salt painting art is pretty forgiving.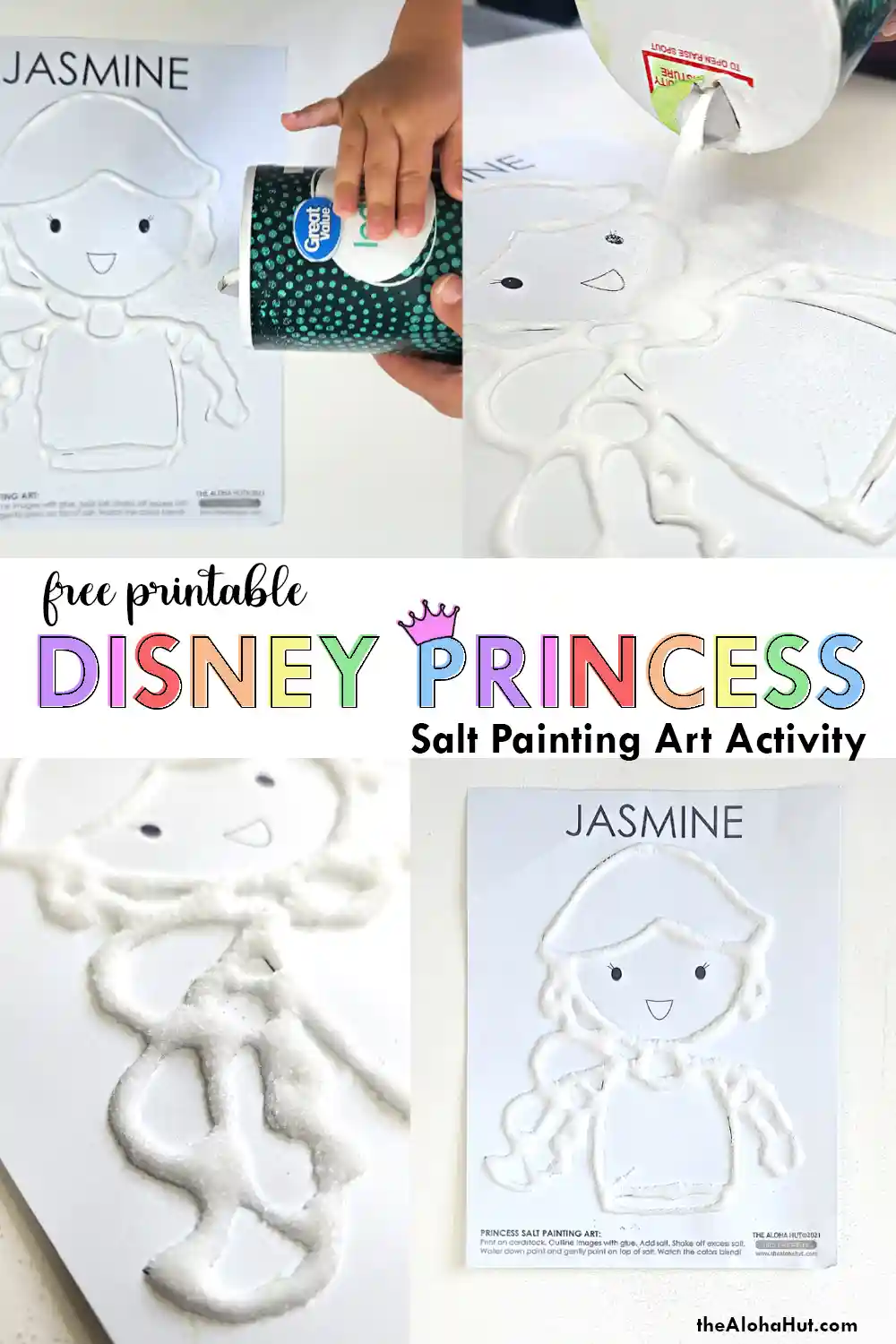 After you've finished the glue outline, grab the table salt and start pouring. We pour ours on top of a platter so we can reuse the excess salt. Shake the salt around and then dump it off. This part is a lot of fun too…actually all the steps are super fun…and it's something even my little 1 ½ year old likes helping with. We do salt art painting as a family activity all the time because it's so easy, cheap and we always have the supplies on hand. Plus you can customize it for any holiday or season. Winter – snowflakes, Halloween – pumpkins, Easter – bunnies, and so on!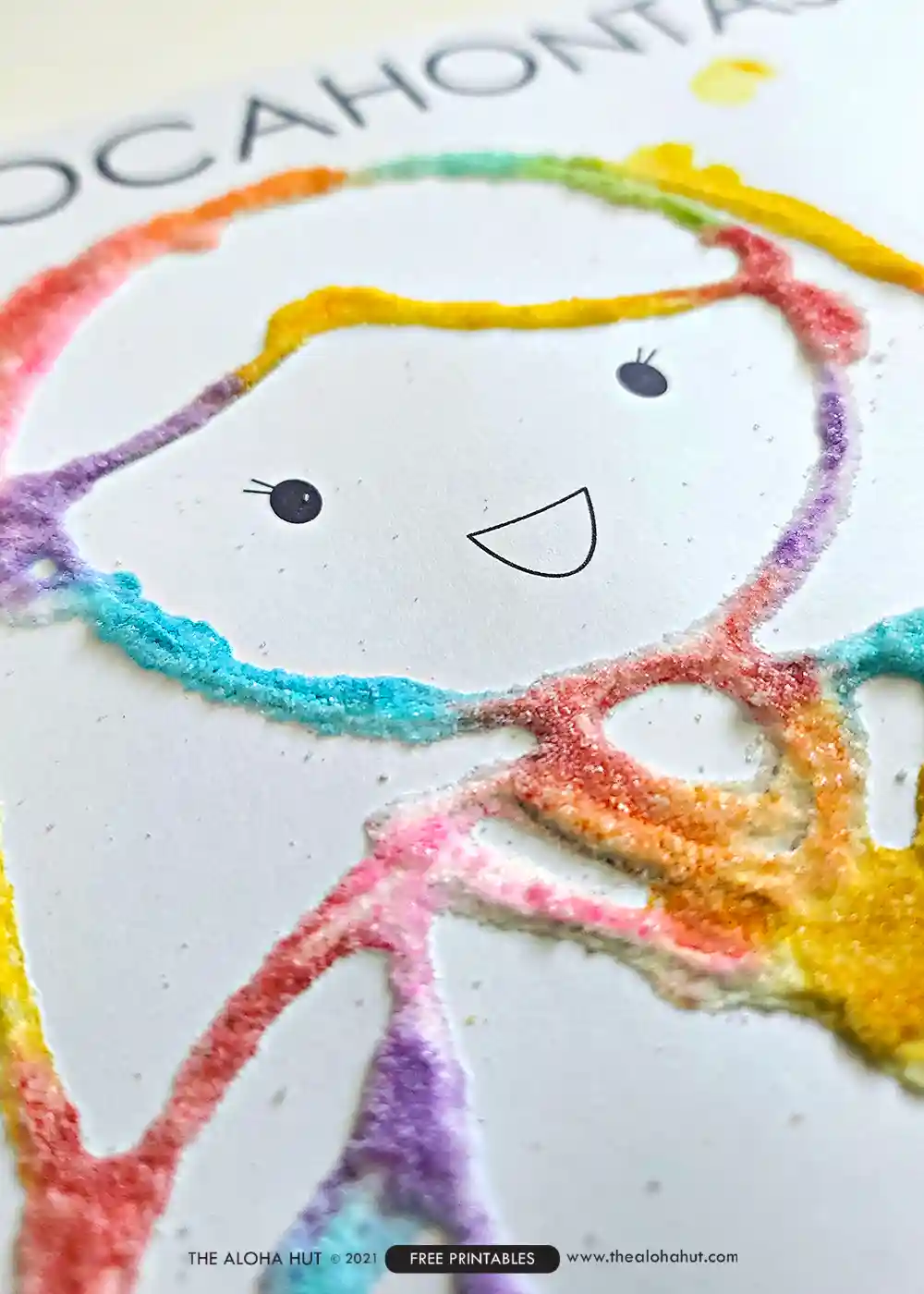 You can let the glue dry and paint for later or start painting right away. I suggest painting right away because after it dries and you move the paper too much or slightly bend it, the salt starts to fall off. Salt art painting isn't something that will last forever, but the memories do!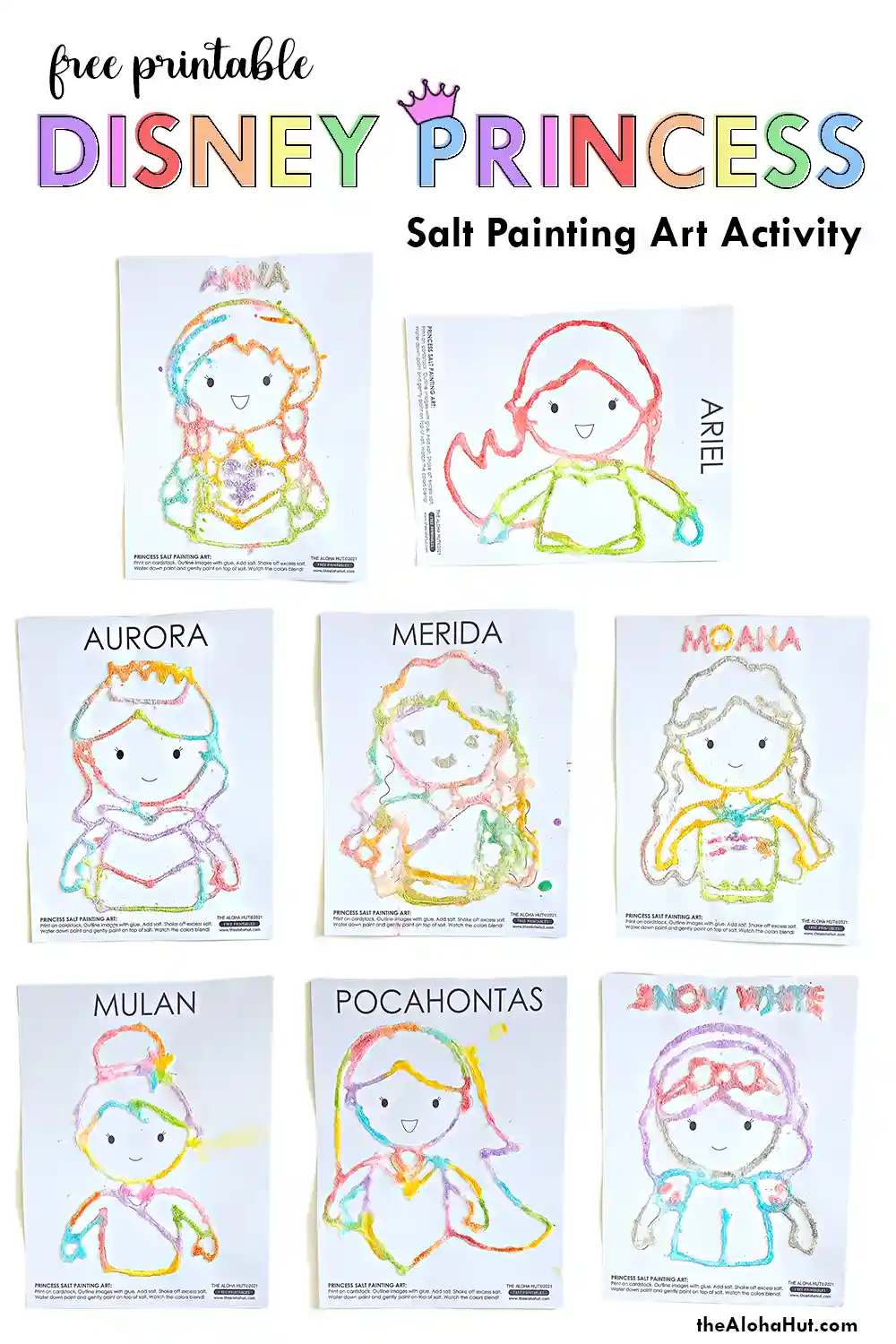 We have drawn up fifteen Disney princesses to choose from. Even Vanellope von Schweetz is there from Wreck it Ralph! And if your little princess wants even more Disney princess activities and crafts, click here to see all our free printables we've created.
If you love printables and kid activities like this salt art painting, please share with your ohana!
Much love and aloha,
Stacey + Niki