Play dough mats are a great way to help develop a child's imagination while practicing fine motor skills. Sometimes just handing a kid some play dough and tools isn't enough; they need a little guidance. Play dough mats are the perfect way to have minimal guided play.
Here are 18 FREE printable play dough mats to add to your art station this Christmas holiday season. Whether you're a mom, preschool or kindergarten teacher, special education teacher, babysitter, nanny, or even a grandparent, these mats will make for such a fun activity with kids.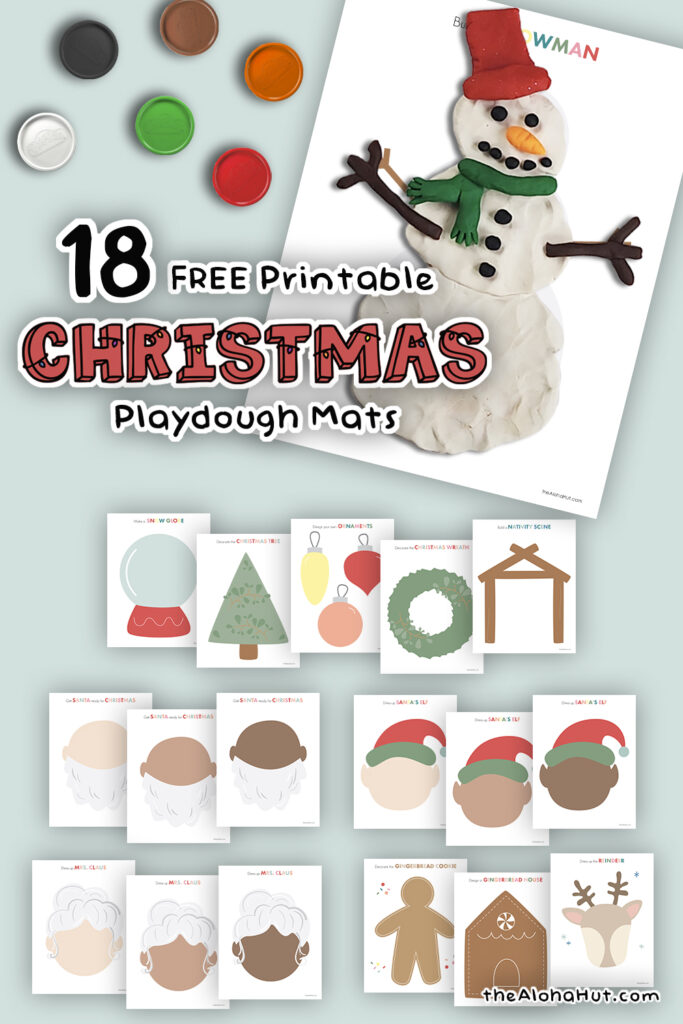 Don't forget to laminate these Christmas Play Dough Mats or put them into sheet protectors before playing with. That way you can use them over and over again every Christmas holiday season.
Follow along on our Youtube channel for tutorials on how to create art using Play-Doh as well as many other fun activities for kids. We'll be doing a series of Play Doh creations that your little ones can follow along with. All you need to do is print off the corresponding play dough mat, get them some play dough and turn on the video! Then you can go get a few chores done while they're busy creating!
We hope you have a wonderful Christmas!
Love & aloha,
Stacey & Niki