Easter Advent Calendar – Footsteps
Easter Advent Calendar – Footsteps
This post may contain affiliate links. Read our disclosure policy.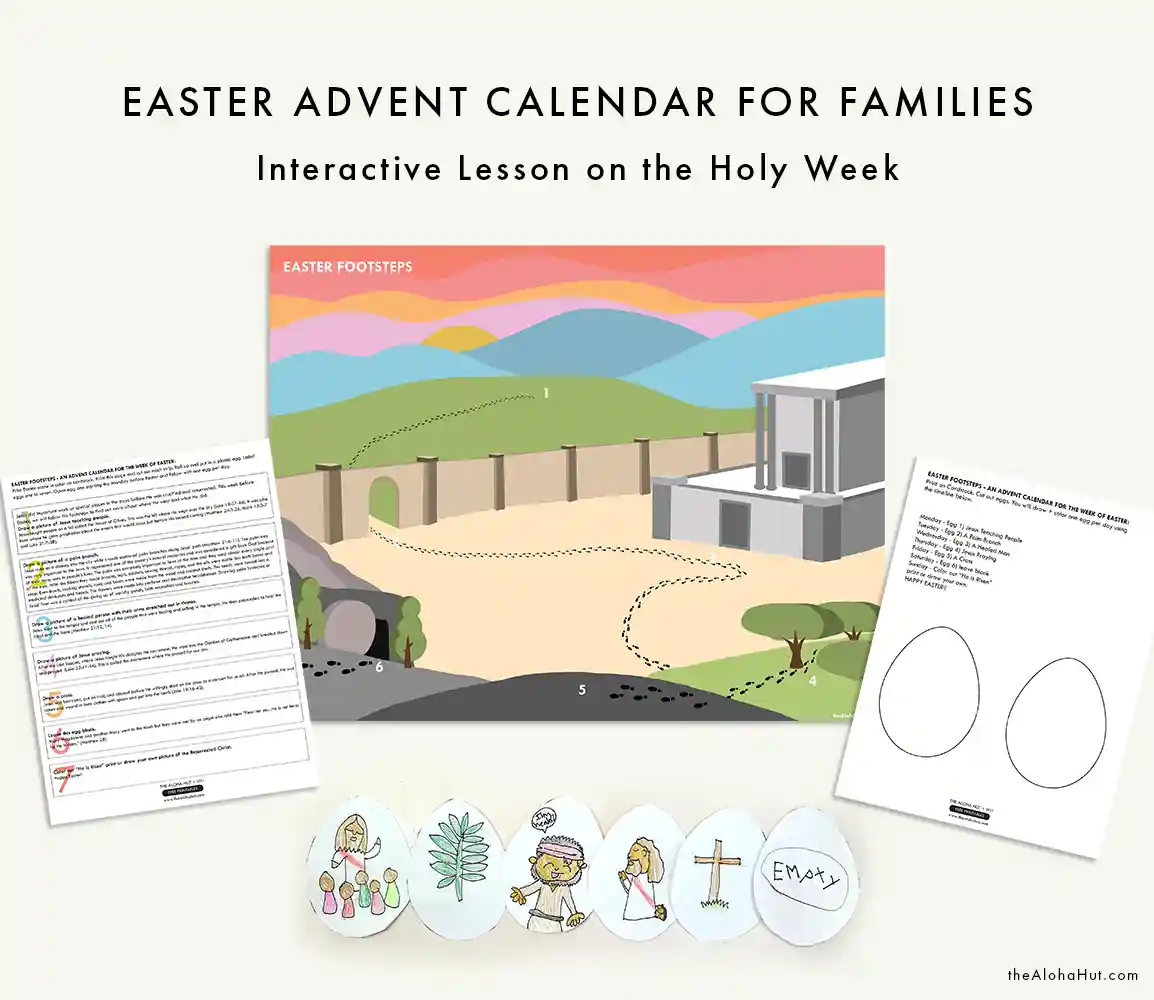 Instead of only reading the Easter Story this year, why not draw it?! This interactive Easter Advent Calendar is the perfect way to celebrate Easter and the Resurrection. This is a seven day printable activity that the entire family will love. Follow Jesus' footsteps to see the important work he did before He was crucified and resurrected. It's the perfect addition to add to your Easter holidays and helps kids understand the events that happened leading up to the death and resurrection of our Savior Jesus Christ.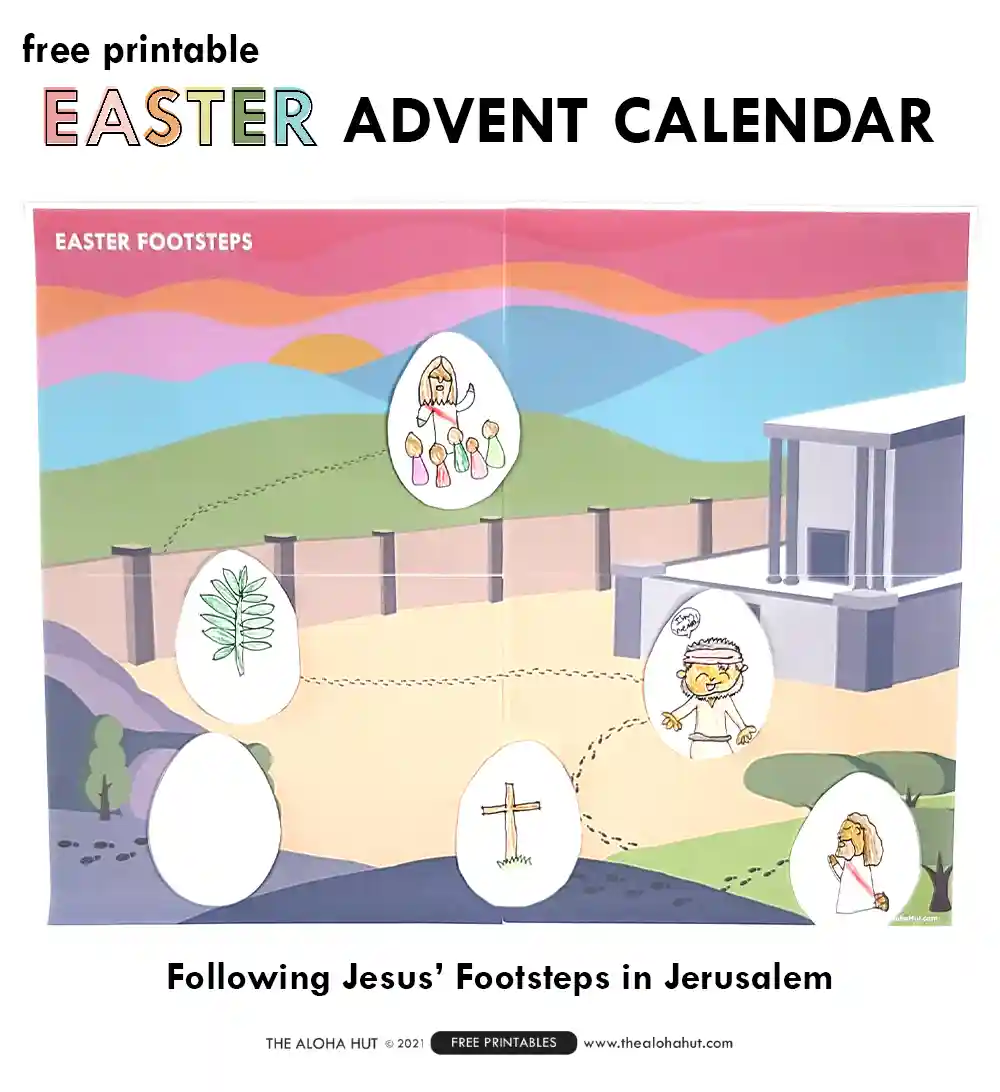 This advent calendar can be started whenever you feel like it but we recommend the Monday before Easter. It will really help the kids (and entire family) get into the Easter spirit and help them really understand who Jesus Christ was.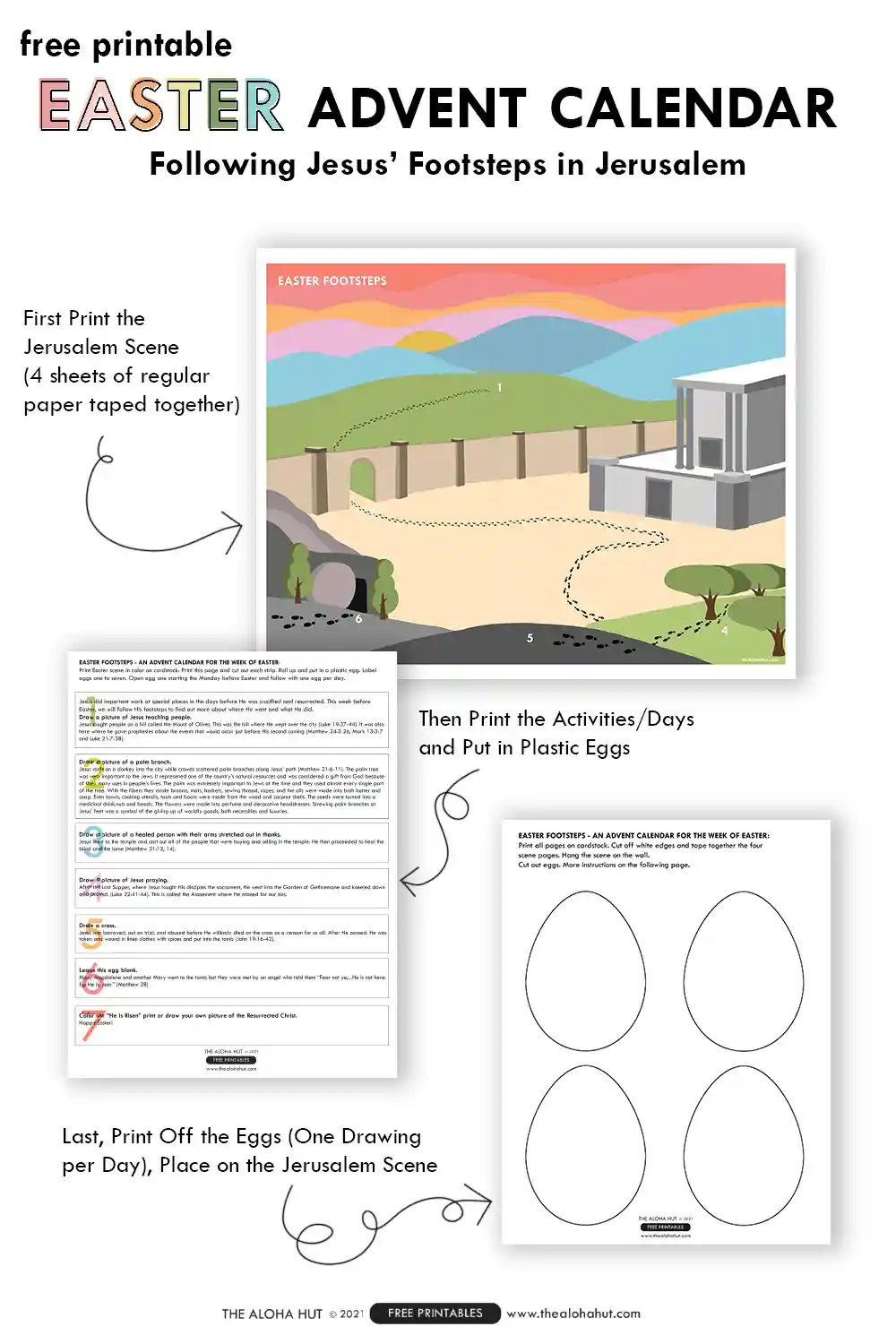 After printing off all the free prints (available at the bottom of the post) you will need seven plastic eggs. Each egg will be filled with a fun drawing prompt and little paragraph about the Savior's life. The large scene print has two print options: a 16×20" or four separate regular sized sheets of paper that will be taped together to make one entire scene.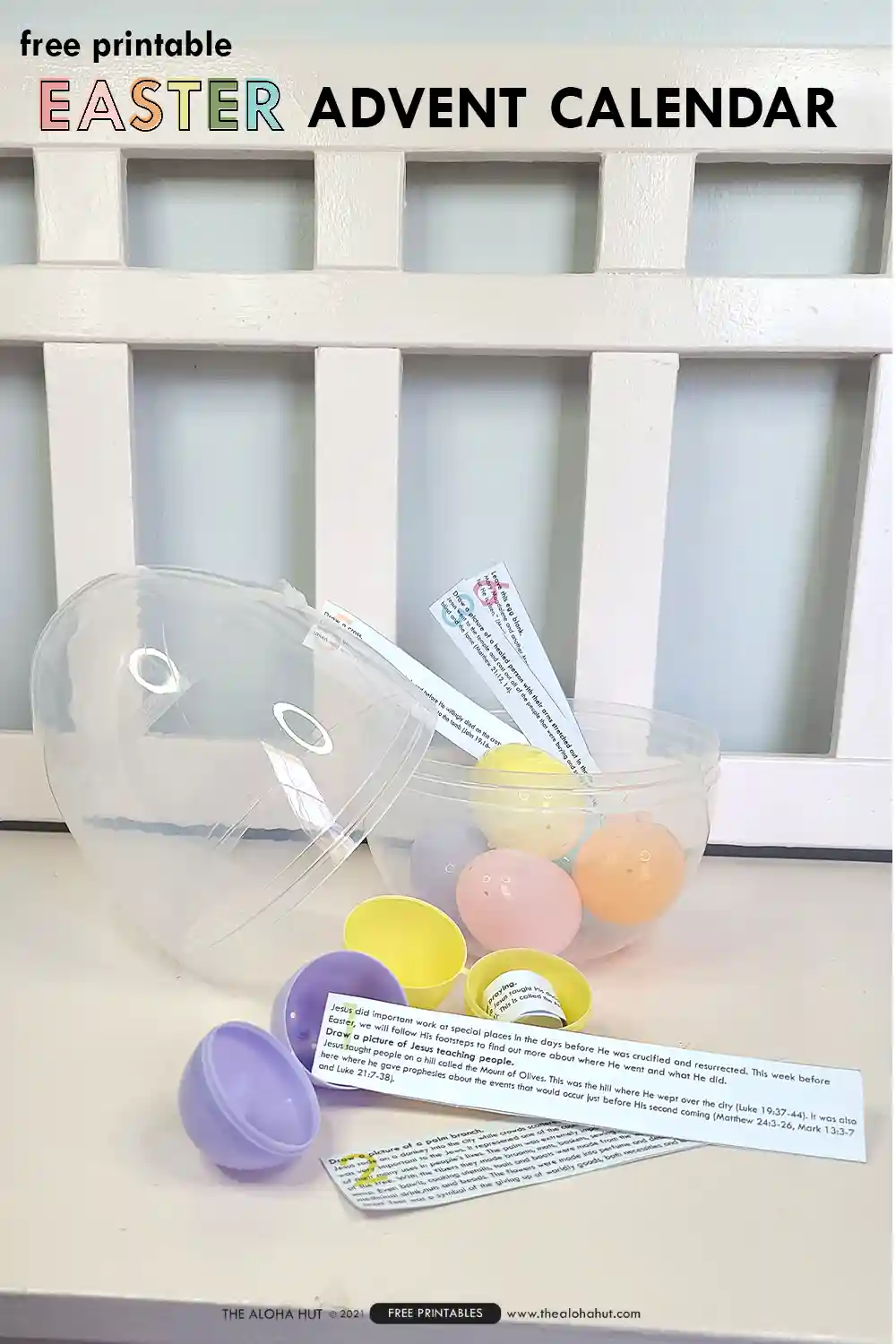 The drawings can be as simple or as creative as you'd like. Some of my kids are a little more artistic than others and like to take their time and add lots of details. The others like to see a picture and copy it. What's fun about these is seeing all the different drawings!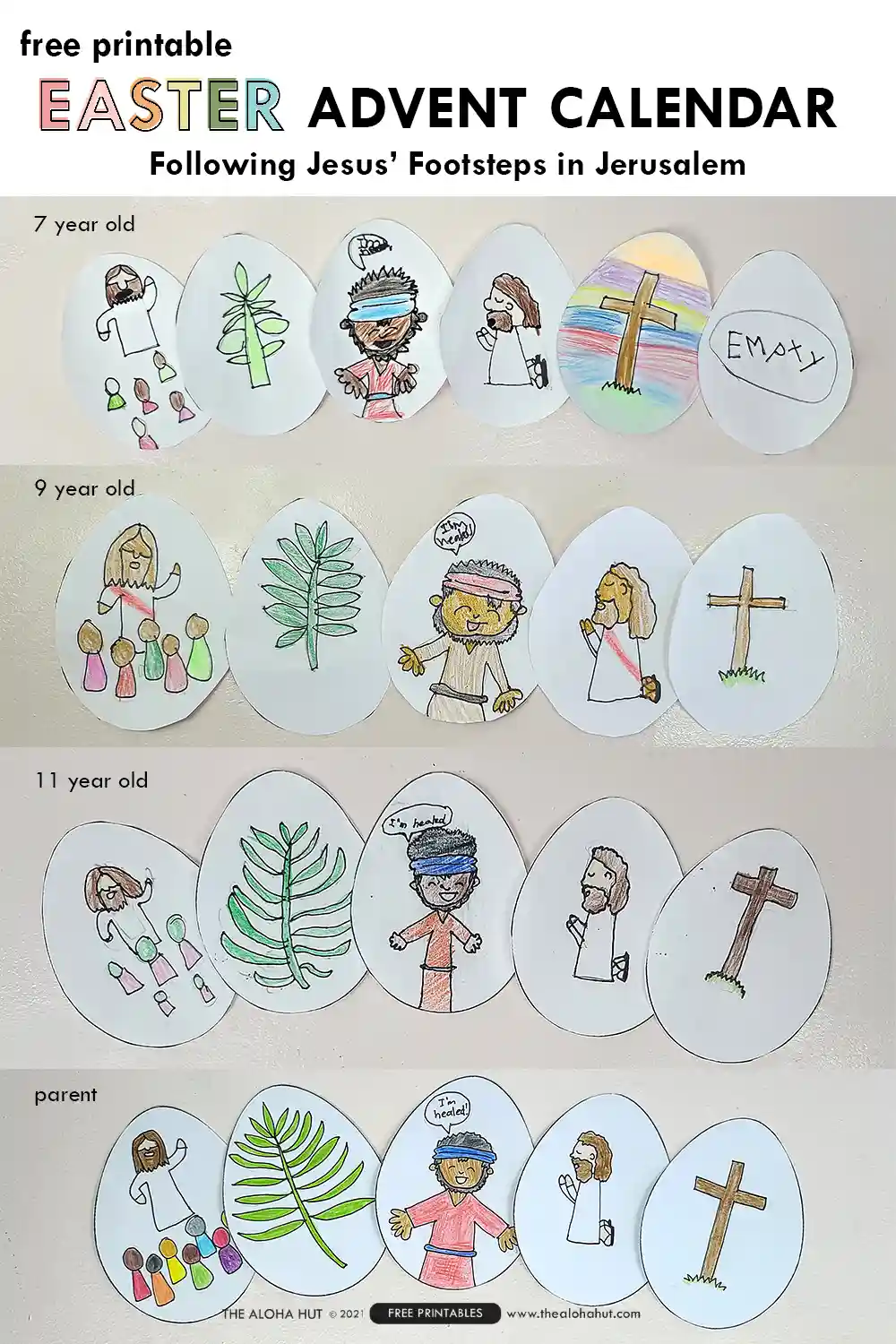 We hope you love this advent calendar. Easter is one of our favorite holidays because of the fun pastels, yummy candy and warmer weather, but also because it's a time where we get to really focus on Jesus Christ, the Atonement and the Resurrection. For a more detailed Easter activity/lesson, check out our Easter Story Eggs here. These are more focused on the events that took place right before, during, and after the crucifixion and resurrection of Jesus Christ.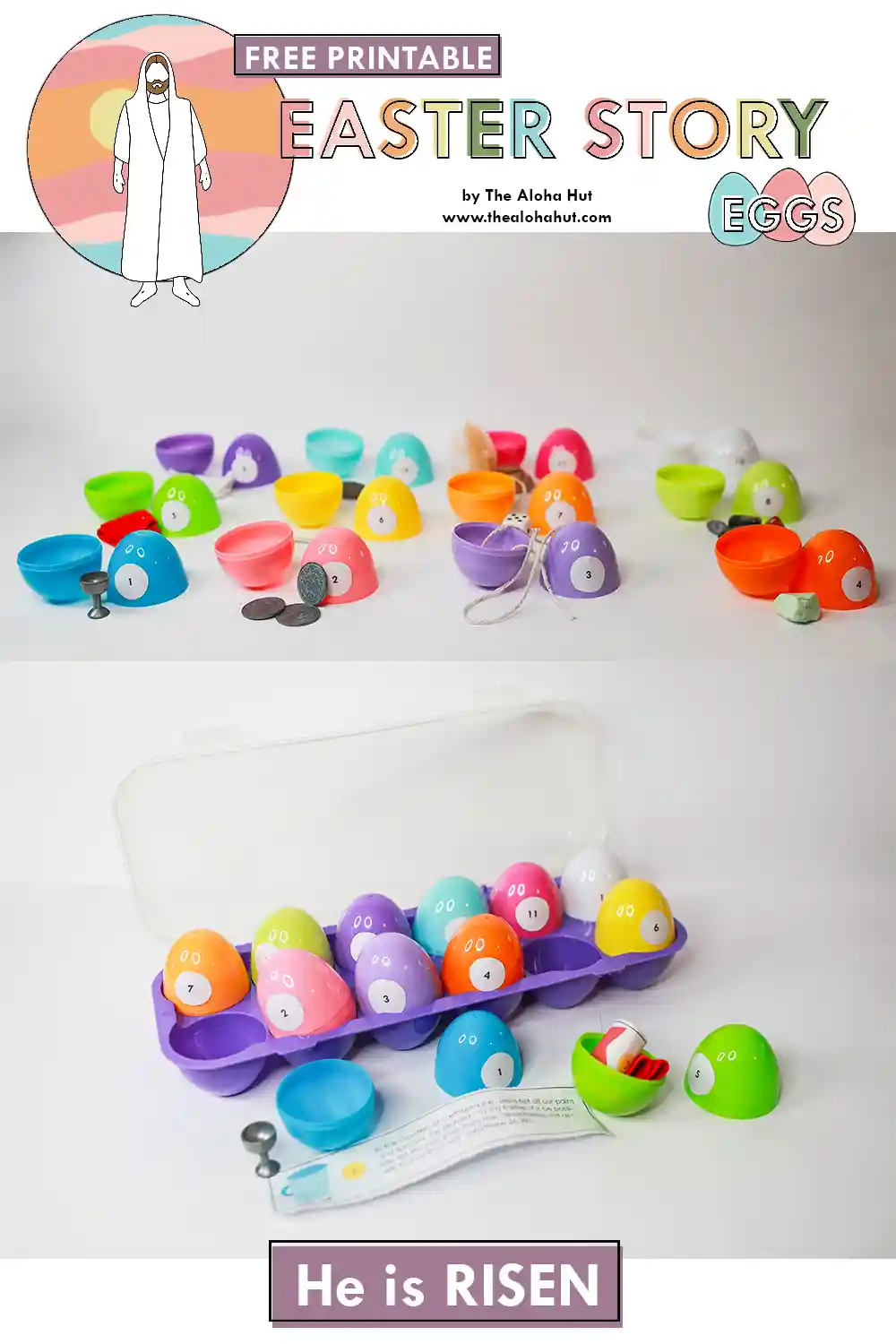 If you need any other ideas to celebrate Easter click here to see our other activities. They each have their own free printables. We've created some fun themed activities and some religious themed activities.
If you love free printables and kids activities+crafts please share with your ohana!
Much love and aloha,
Stacey + Niki