Printable Mermaid Crowns
This post may contain affiliate links. Read our disclosure policy.
For all the loving mermaid kids out there, we've got a free printable activity that will make you the prince and princesses of the sea! Free printable MERMAID CROWNS are just waiting for you to bedazzle, color and paint! Use them as a fun at home activity with friends or print these off and use them as a birthday party activity for your own mermaid themed party.
To create these colorful, 3D mermaid crowns, we used paint, sticky jewels, glitter flakes, pearls and seashells. If you live by the beach or have ever collected seashells when you've visited, those would be perfect to add to these mermaid crowns! For setting up, put all the supplies in trays or condiment cups to make it easier for little fingers to grab their own decorations. We recommend using q-tips to paint as they're cheap, easy and make for a quick clean up afterwards.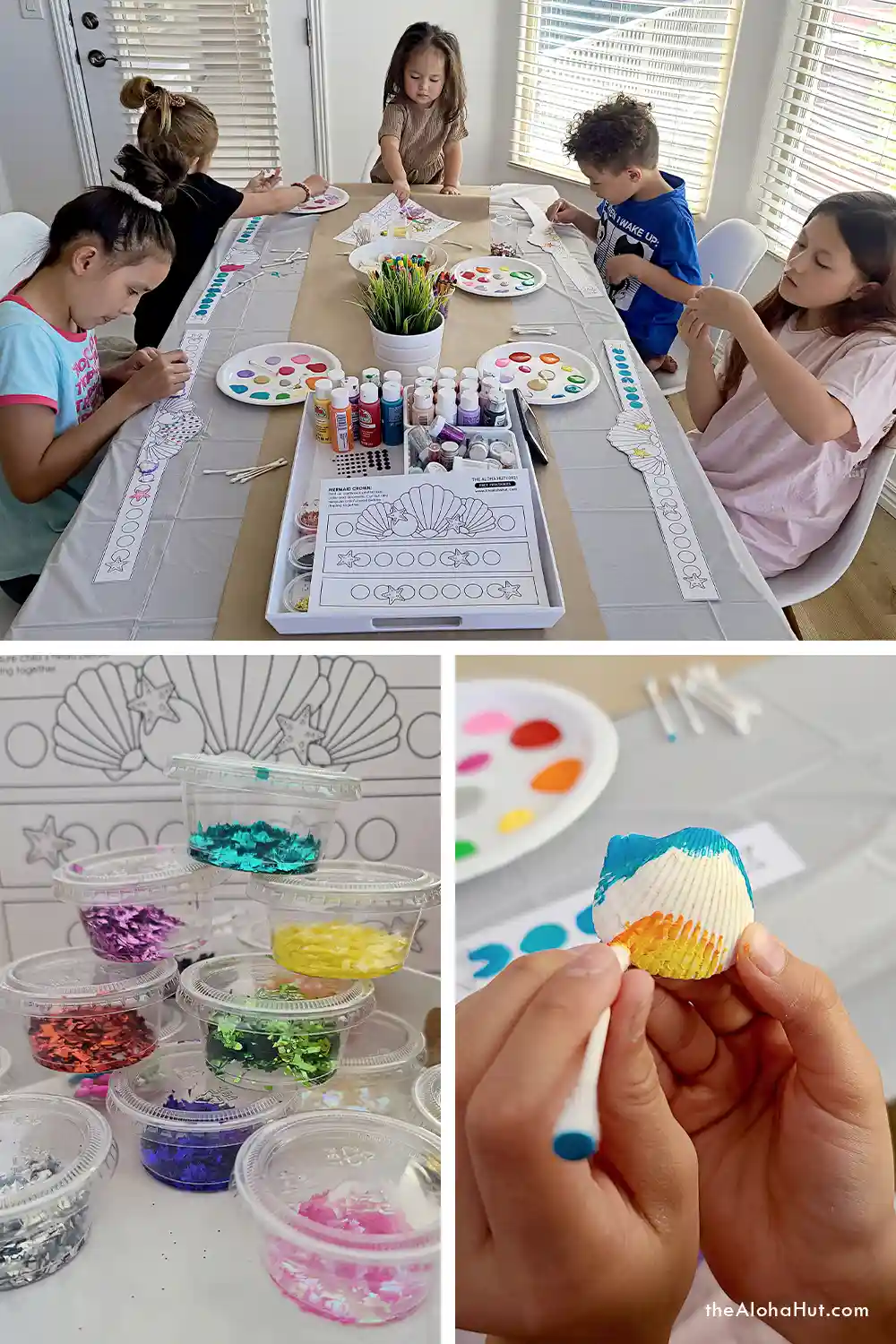 This activity is really great on it's own but also makes a super fun Mermaid birthday party craft. We love adding crafts to birthday parties. It doubles as an activity along with a party favor take home.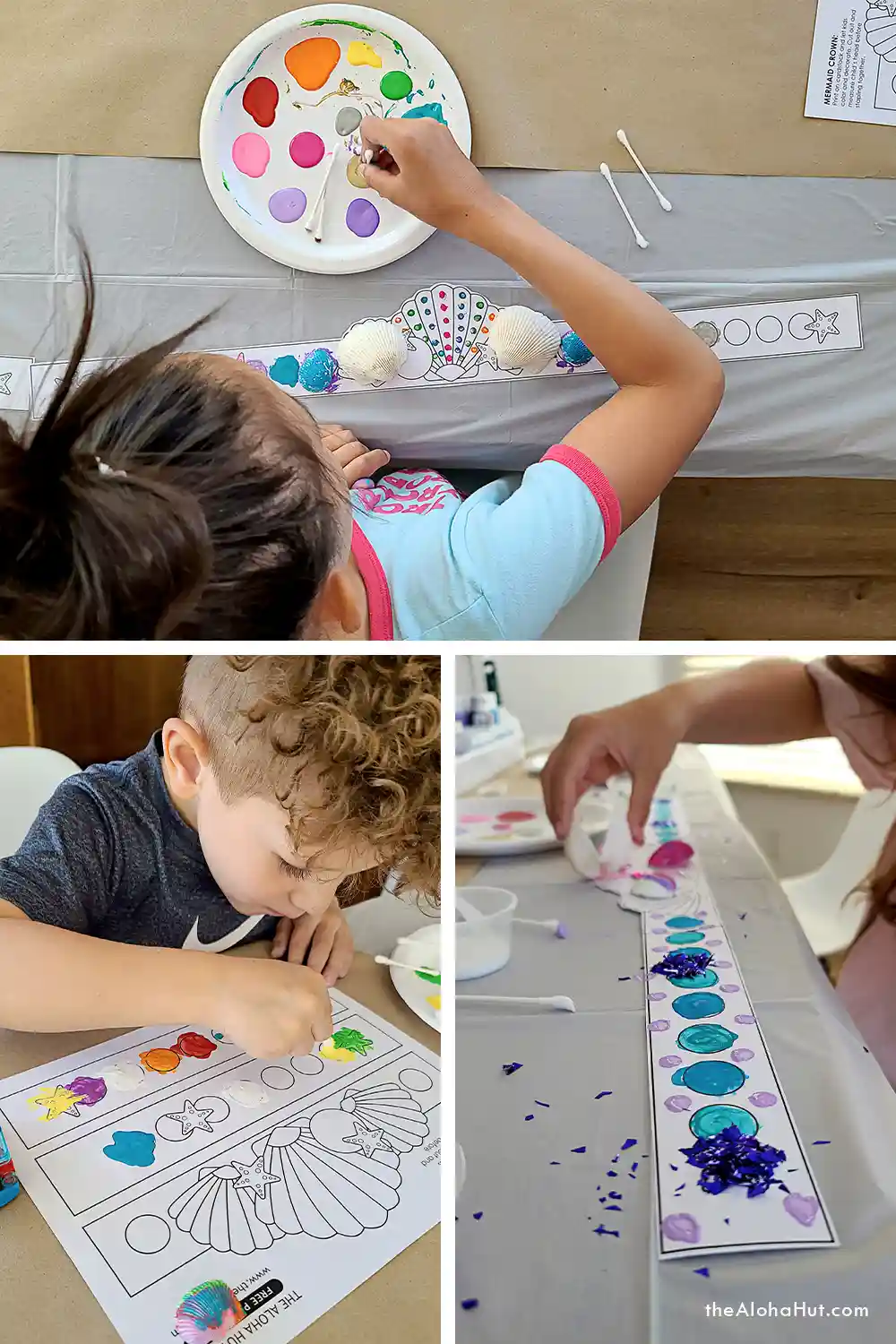 To assemble these printable mermaid crown crafts, cut out each crown, measure the child's head and either tape or staple the pieces together. Super simple! Let the kids go to town with the decor. Even the little ones with globs of paint turned out great. Don't forget to get a picture of all the beautiful crowns! It's so fun to see all the variations together in a collage.
We'll have more mermaid activities coming and will do a round up with all the different activities, invitations, party decor and favors to host your own Mermaid Birthday Bash!
Follow us on instagram or pinterest for more kids activities and free printables for kids.
Niki