Alphabet Sensory Bin
This post may contain affiliate links. Read our disclosure policy.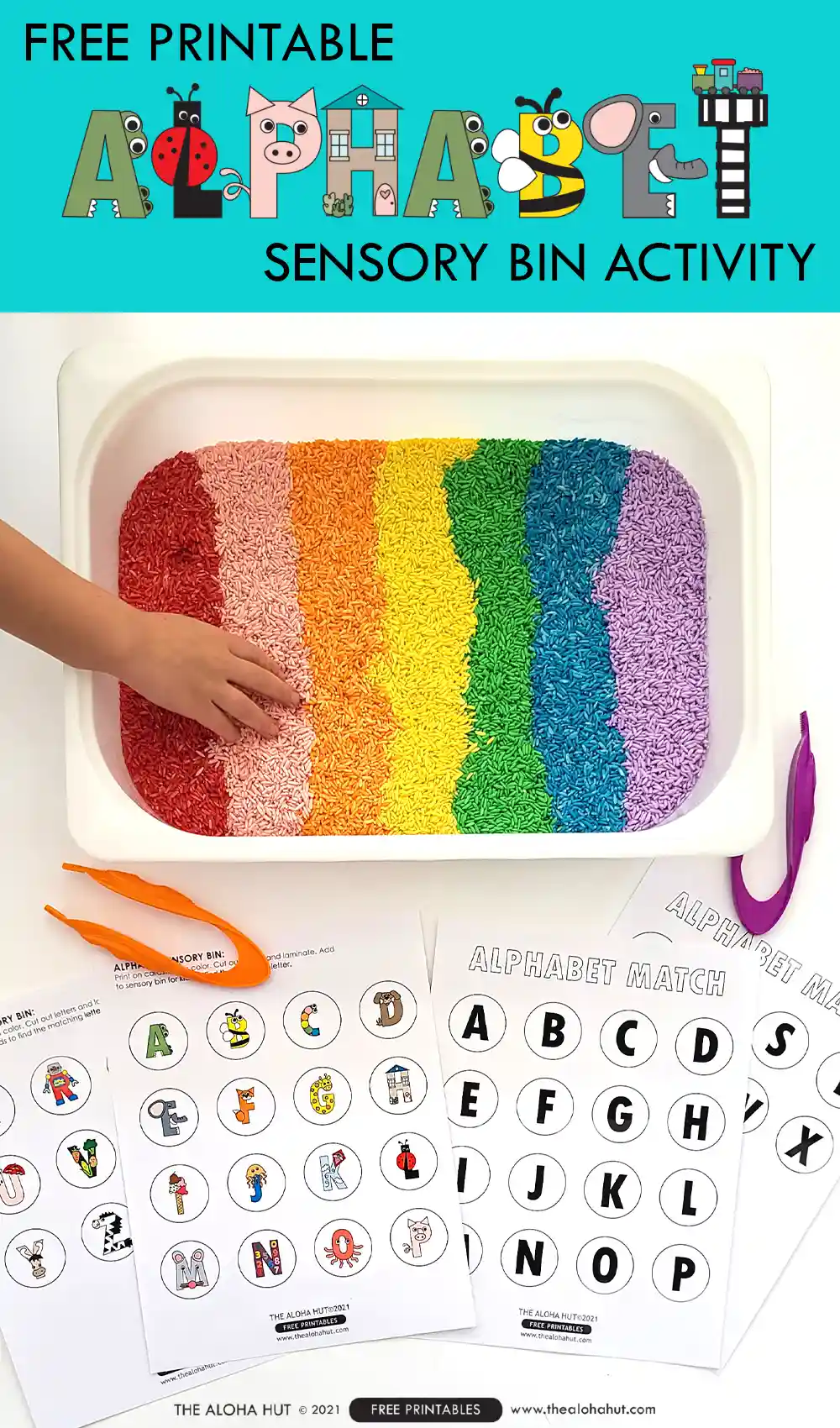 Have your kids been loving our free alphabet letter crafts? Our toddlers are! We decided to add an extra activity to help teach and get young kids familiar with the abc's…using a colorful sensory bin! We filled our bin with dyed rice but you could use beans, lentils, beads, sand, or even flour.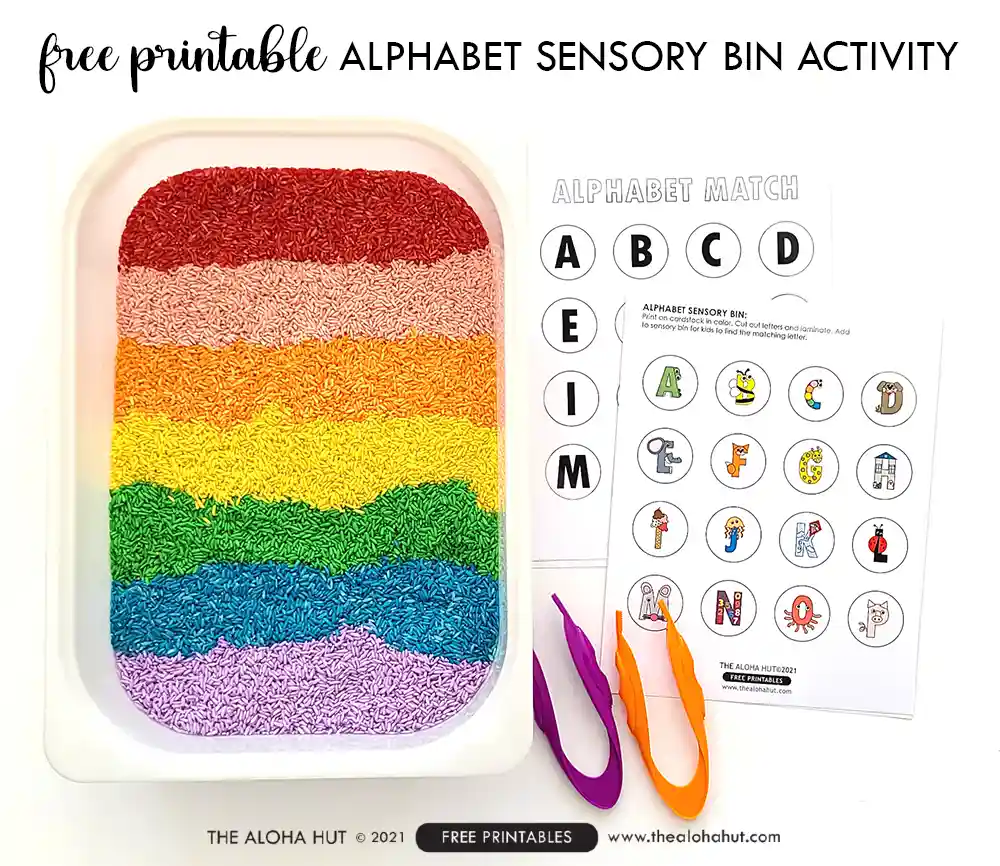 Print off our free alphabet match prints (available at the bottom of the post) and cut out the colorful letters pages only. If you have a 1½" hole punch then you can use that for the circles. We recommend laminating the pages and circles to be used over and over again. You can laminate them at your local print store or library but we use our laminator for activities ALL THE TIME so we got this laminator off of Amazon and it works great!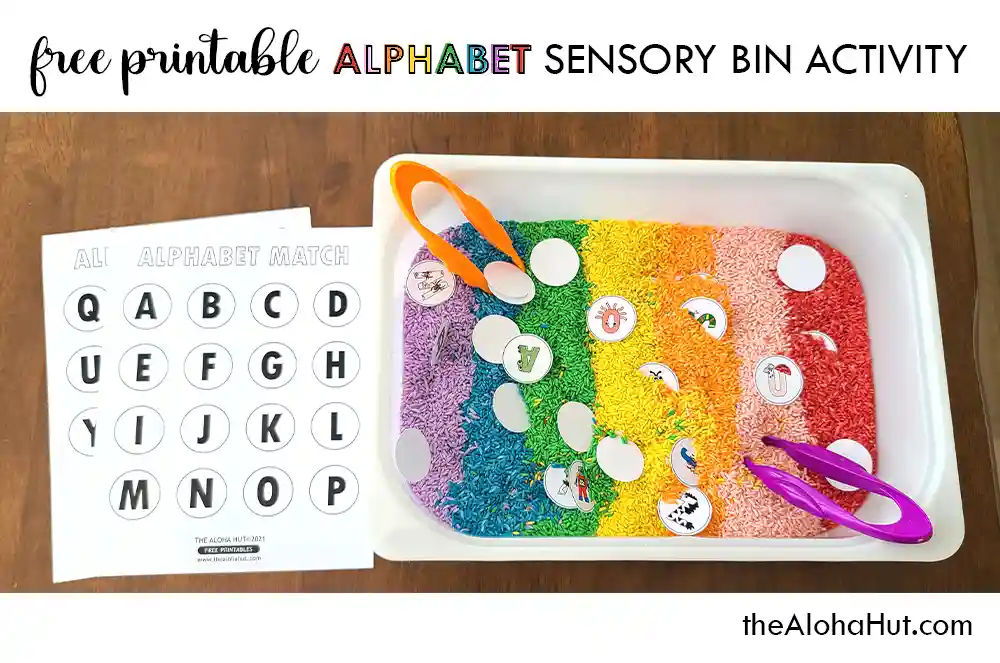 Add the alphabet circles to your bin and get some kids tweezers to pick them up (littler hands will have a hard time with them so just skip the tweezers).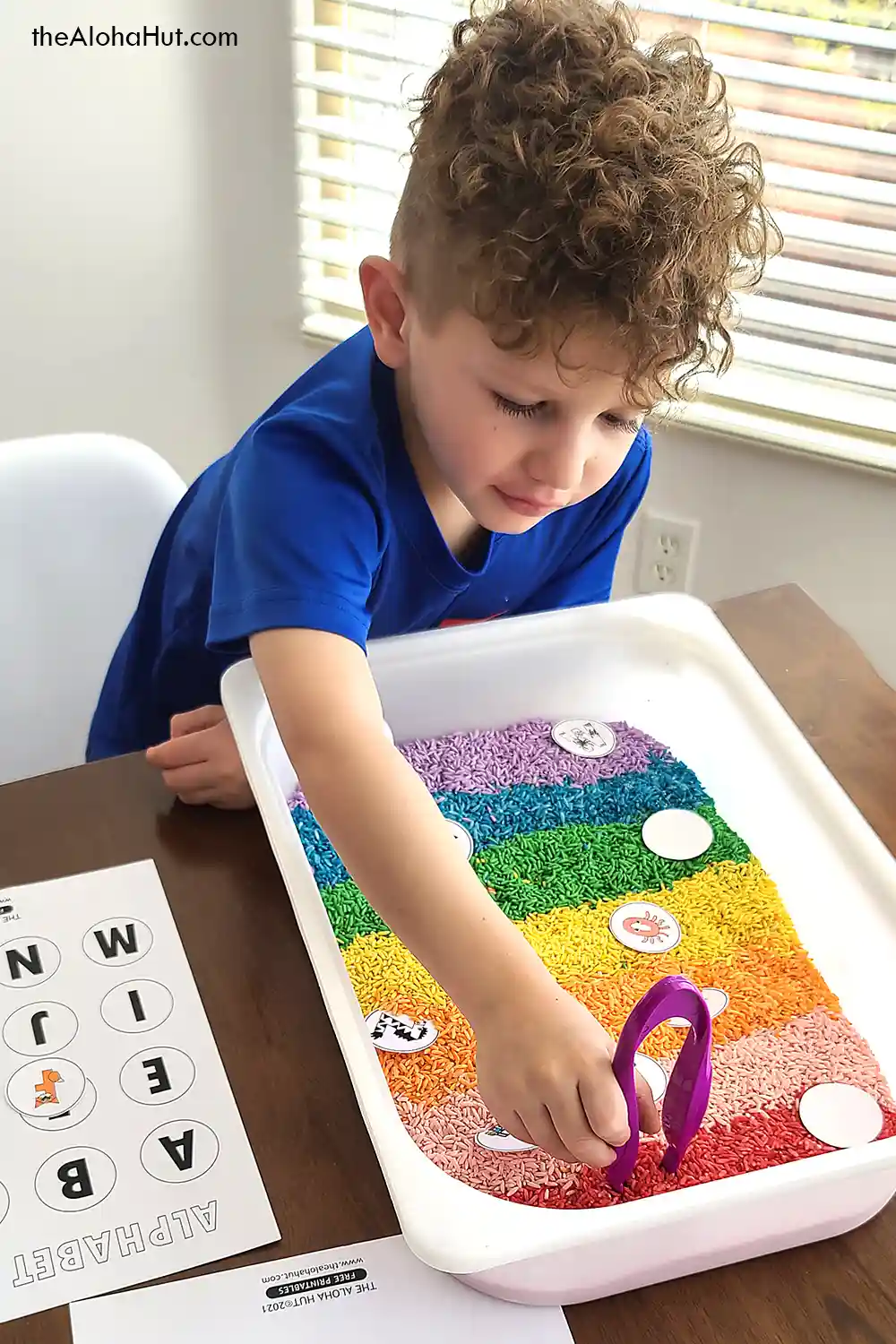 We have lots of free printable sensory, Montessori and fine motor skills activities for toddlers and preK. Salt painting art, rainbow dot painting, sticky cloud activity, slime, Don't Eat Pete games, giant coloring pages, and so much more! Follow us on instagram to see whenever we drop new prints. And in case you didn't know, our printables are ALWAYS FREE!!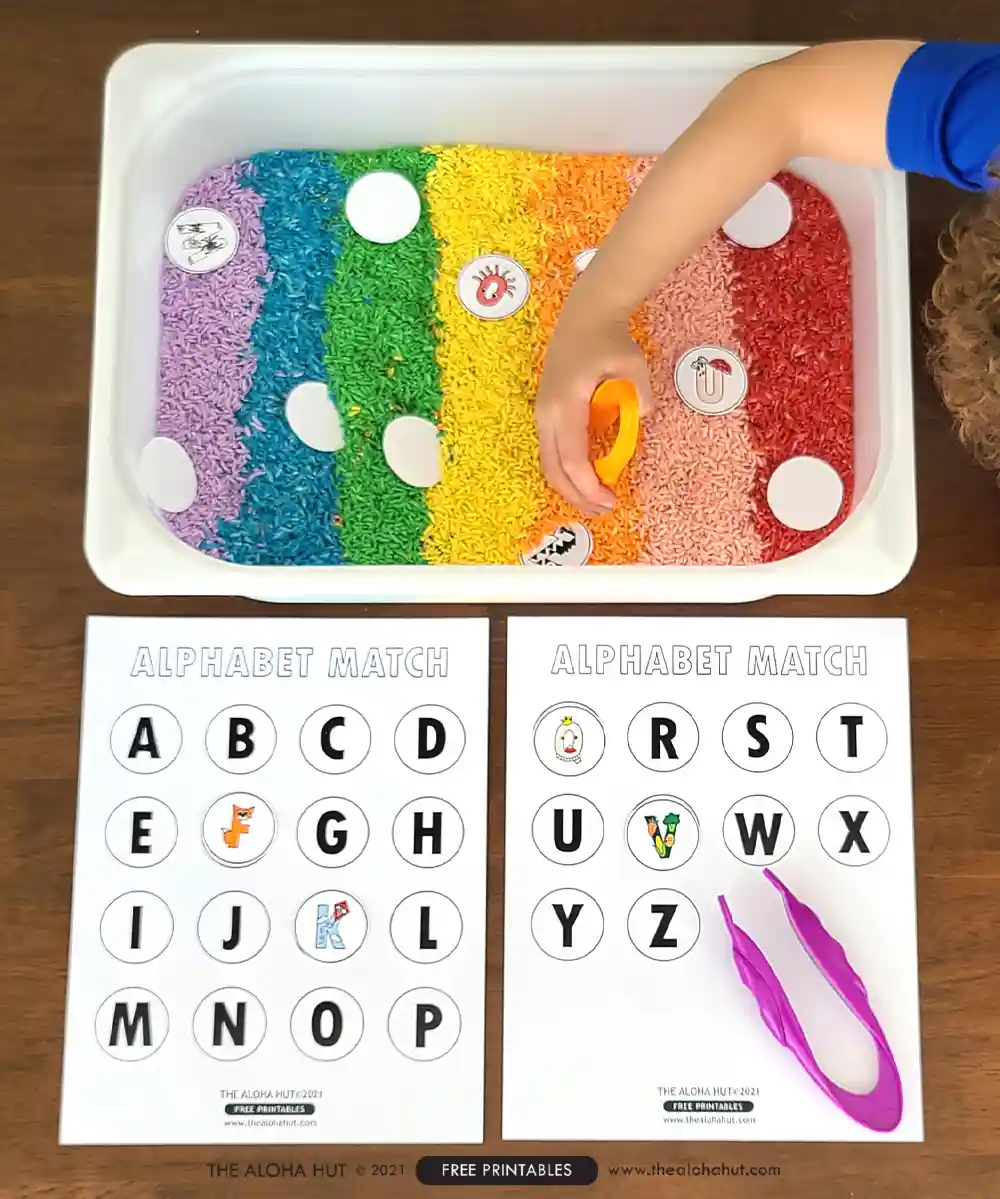 If your child is still learning the abc's, don't forget to check out our printable alphabet letter crafts (click picture below to go to the post). We're on letter F so far and will be adding two a day until we get all 26 letters.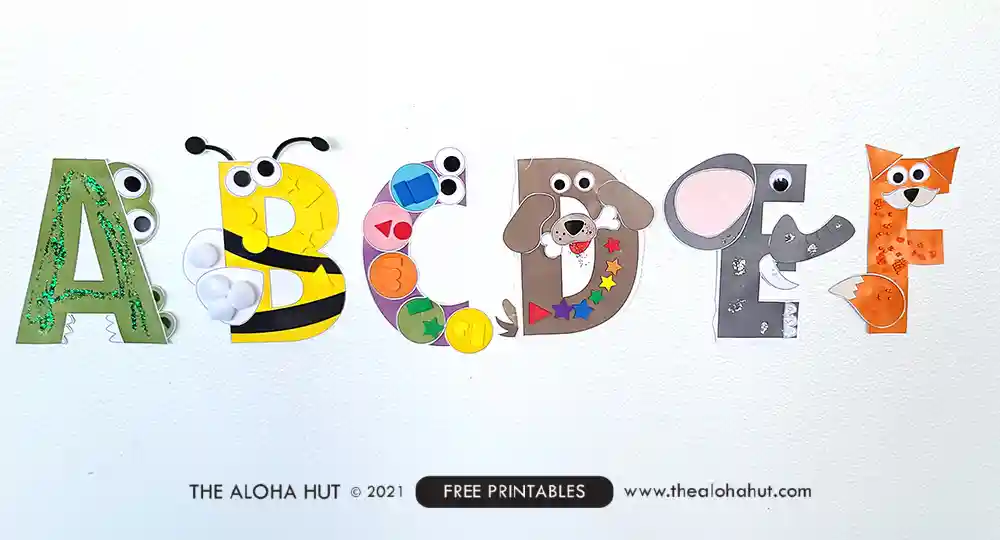 Much love and aloha,
Stacey + Niki