Free Alphabet Letter Crafts – A to Z
Free Alphabet Letter Crafts – A to Z
This post may contain affiliate links. Read our disclosure policy.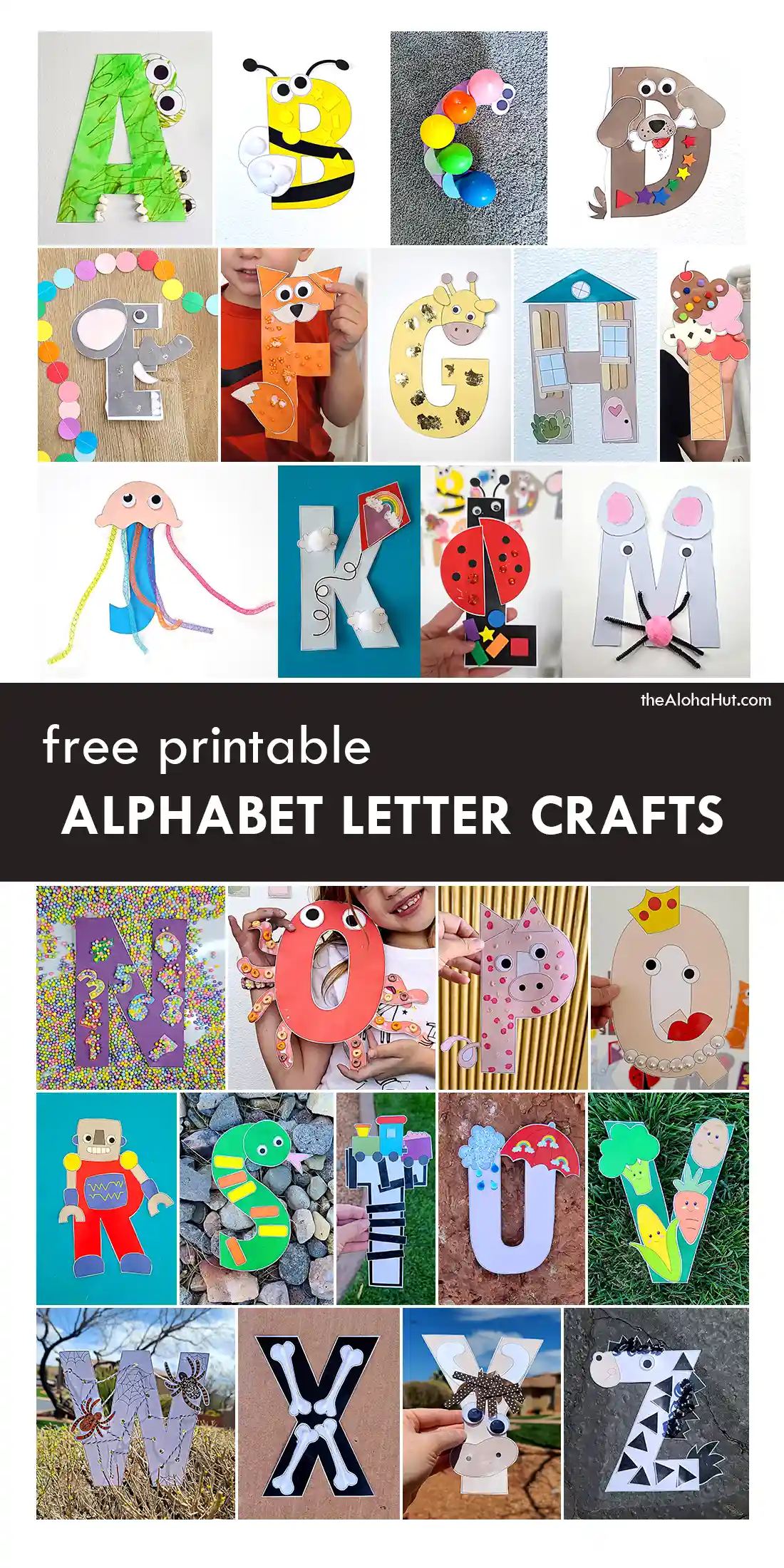 Who's ready to learn the ABC's? We have drawn up 26 fun, creative and adorable letter crafts to help little ones become familiar with the letters of the alphabet. There is a craft for each letter of the alphabet and in case you're wondering, ALL THESE PRINTABLES ARE FREE!! This post ends our alphabet letter craft series. Scroll to the bottom to download the last four letters: W, X, Y, and Z. We've also included a link for all the letter crafts and activity pages.
We have lots of other printables for all different activities, games, and crafts for kids of all ages to help busy parents teach, create and play with their ohana. Check out our website for more printables and ideas. We think the best way to learn is through play, so we've got lots of fun kids activities that let kids explore and learn.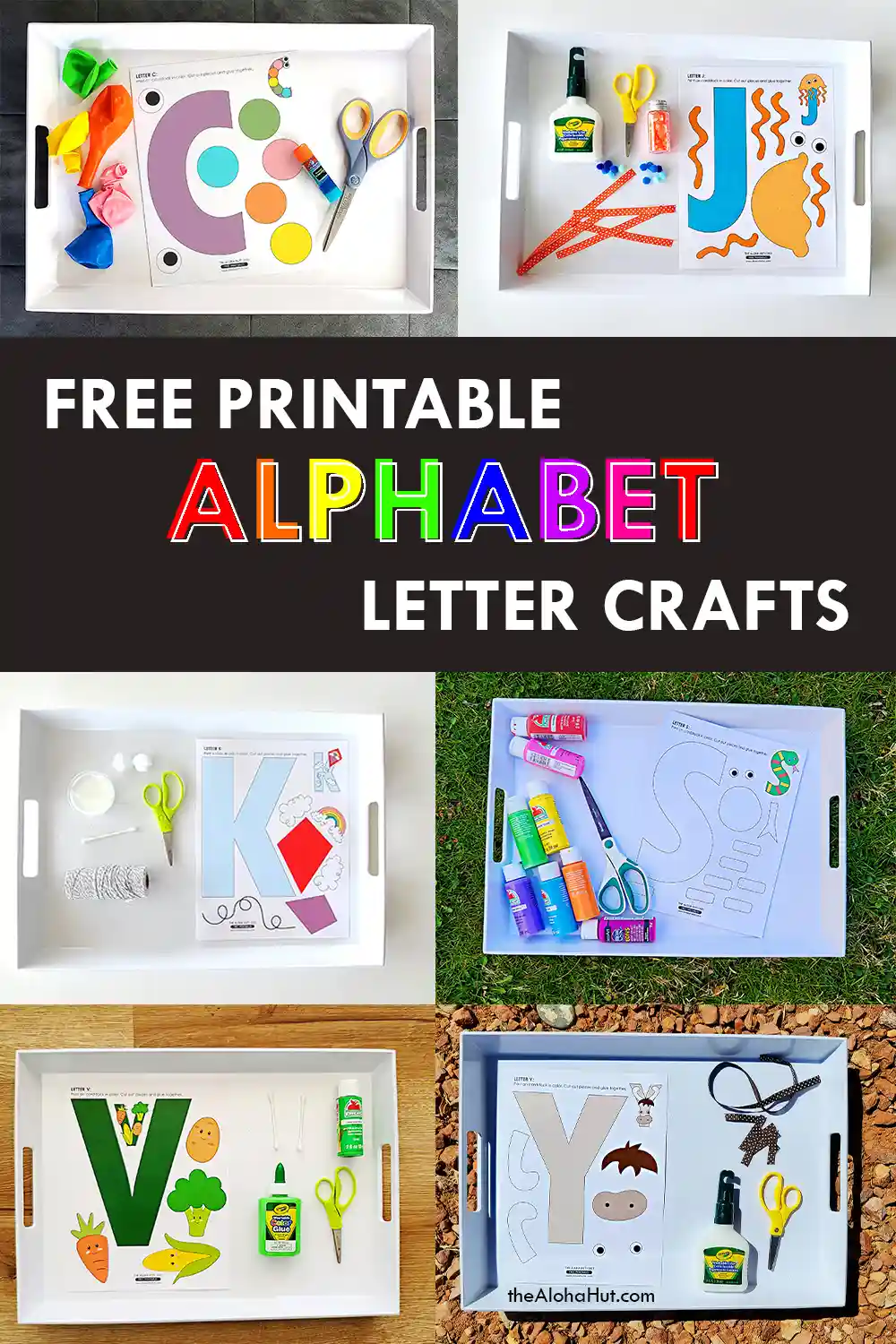 The alphabet letter crafts were designed with busy parents in mind. The letter crafts can be printed off in full color or black and white. All you need to do is click on the free download (at the bottom of this post), print off, cut out, and glue together. If you and your child are feeling a little more creative, then grab whatever you have on hand. We like to put everything on a big tray to keep any little pieces contained and for easier cleanup.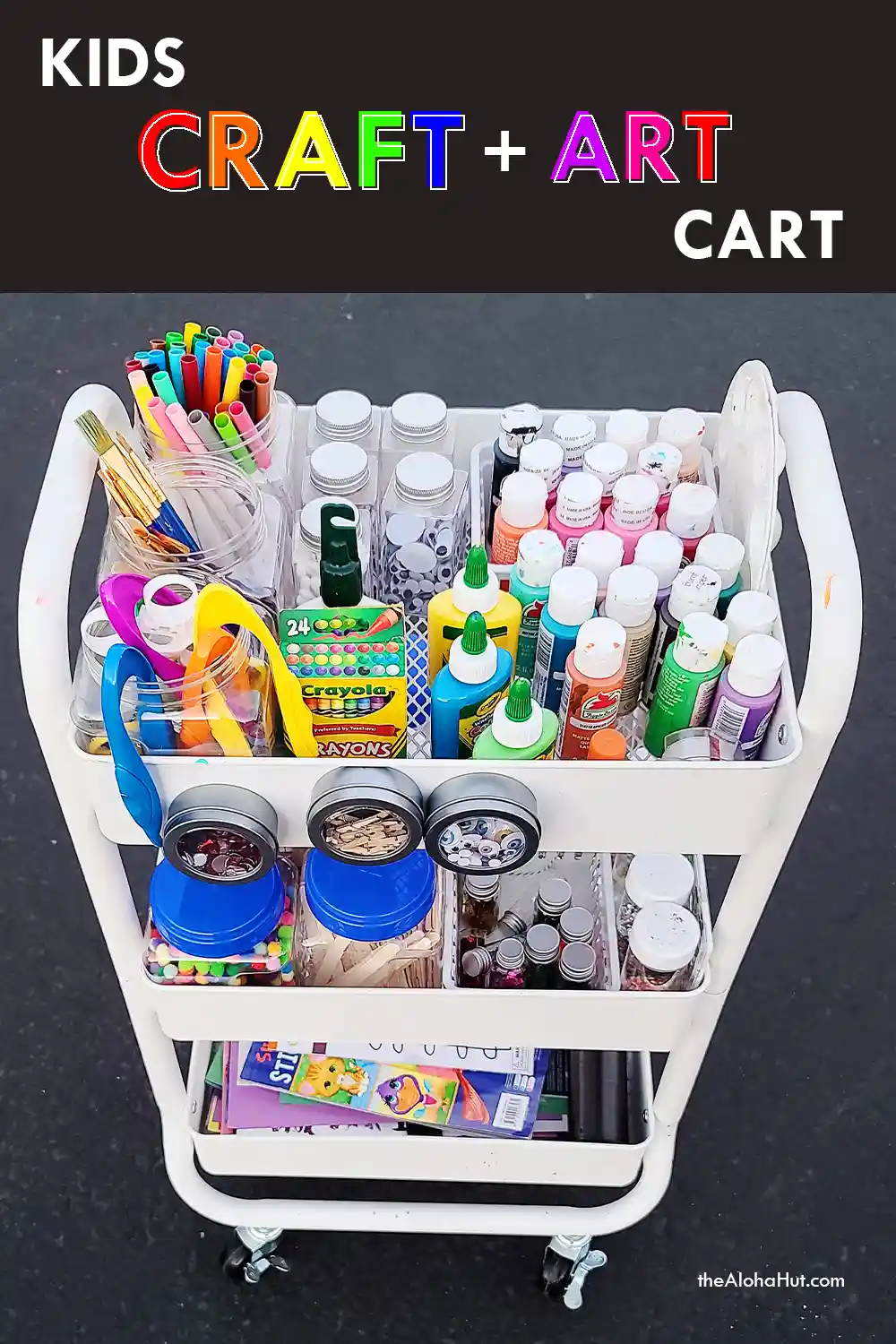 One of our favorite tricks that help inspire and encourage creativity is to create a craft+art cart for kids. You can fill the cart with whatever your favorite craft supplies are. We love things like, colored glue, paint, paintbrushes, pom poms, glitter, beads, feathers, googly eyes, construction paper, stickers, and so much more.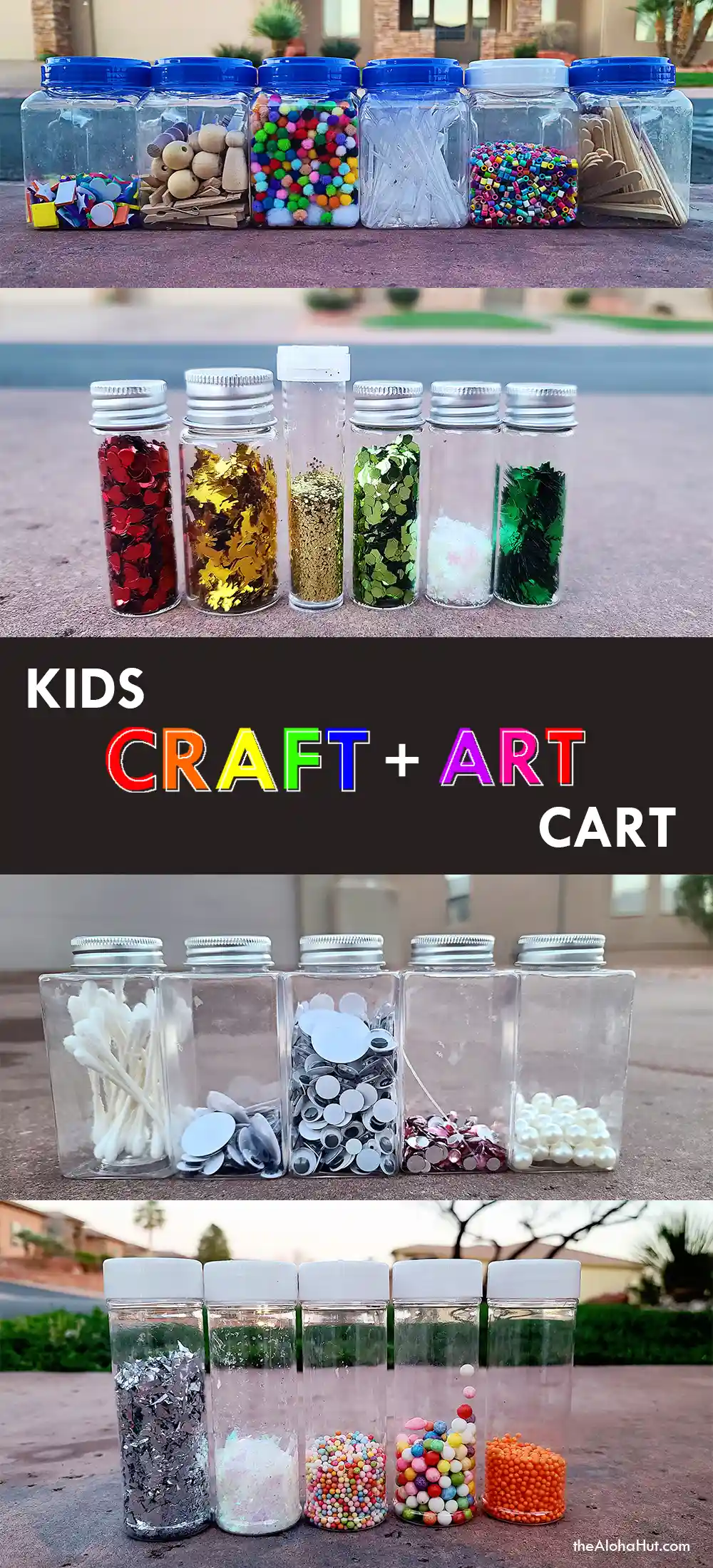 The key to an organized art cart is using clear containers. This will keep things nice and tidy while still allowing your child to see exactly what is inside.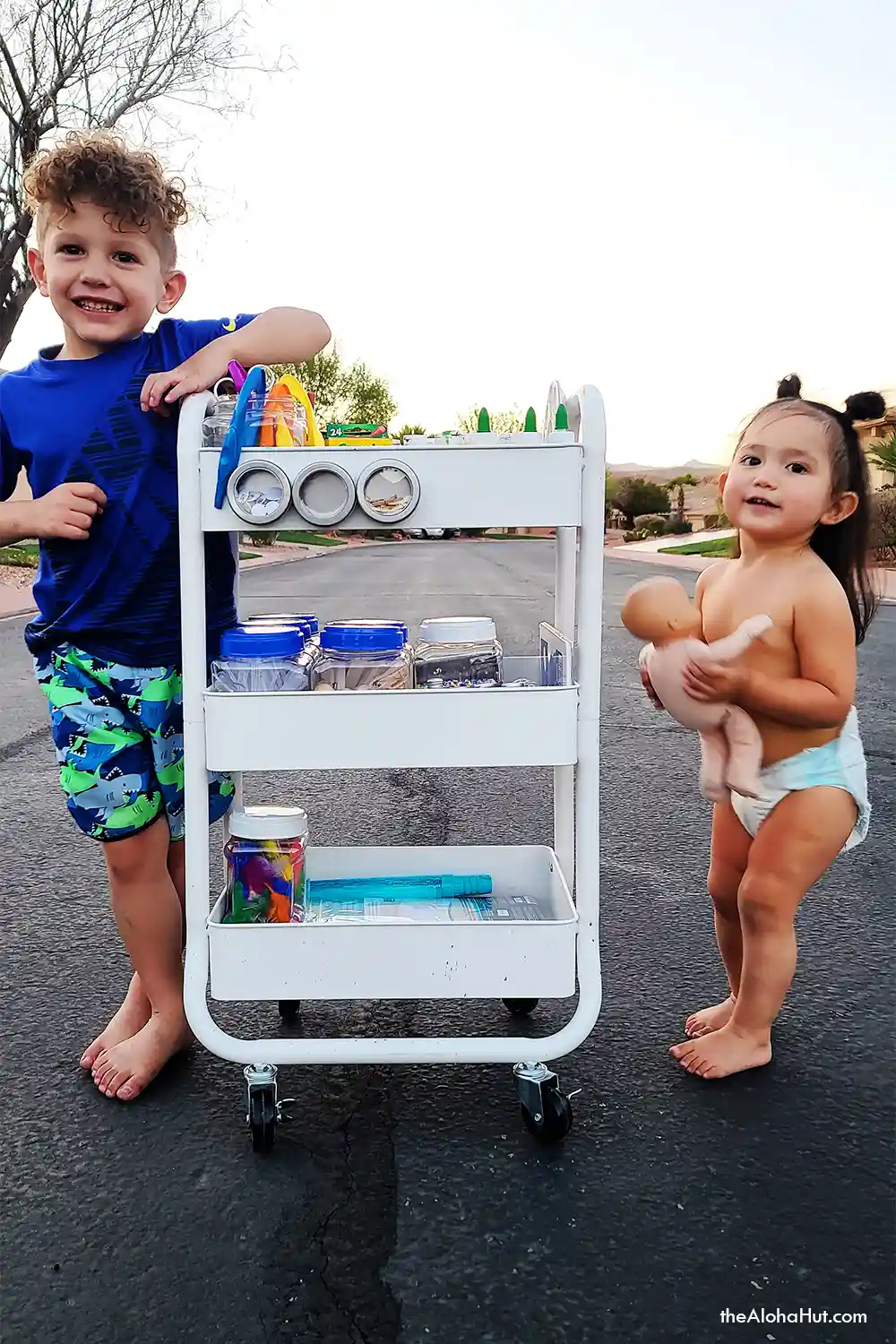 Like mentioned above, these can be as simple or as unique as you'd like. We love to use our creativity and added all type of embellishments to the alphabet crafts. We even went into the garage and grabbed some nuts and bolts to glue onto our robot!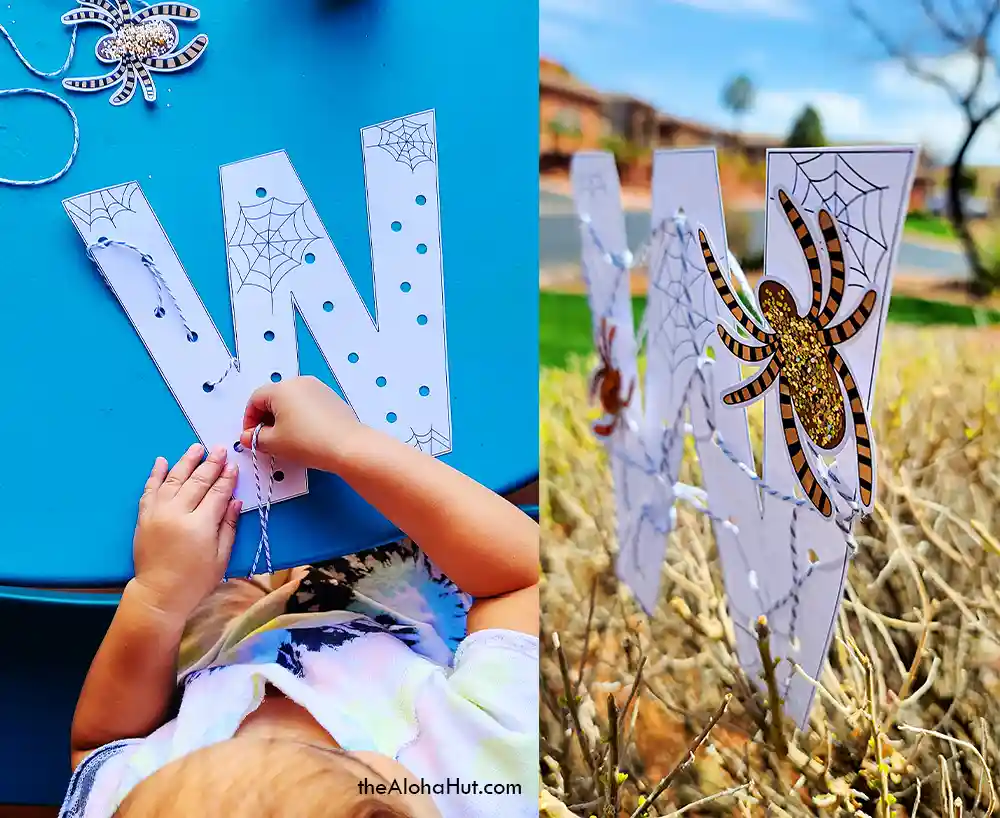 Not only are these letter crafts fun, they are so useful when getting little ones excited to learn their abc's and helping older ones learn the abc's. We hang these up one by one until we have an "alphabet wall." It's so fun to see how proud your child is when they hang those letters on the wall. And even more surprising is how quickly they start learning the letters just by doing these crafts.
To get our alphabet letter crafts, click on the post for the letter you're working on:
Letters W, X, U, + Z (found at the bottom of this post!)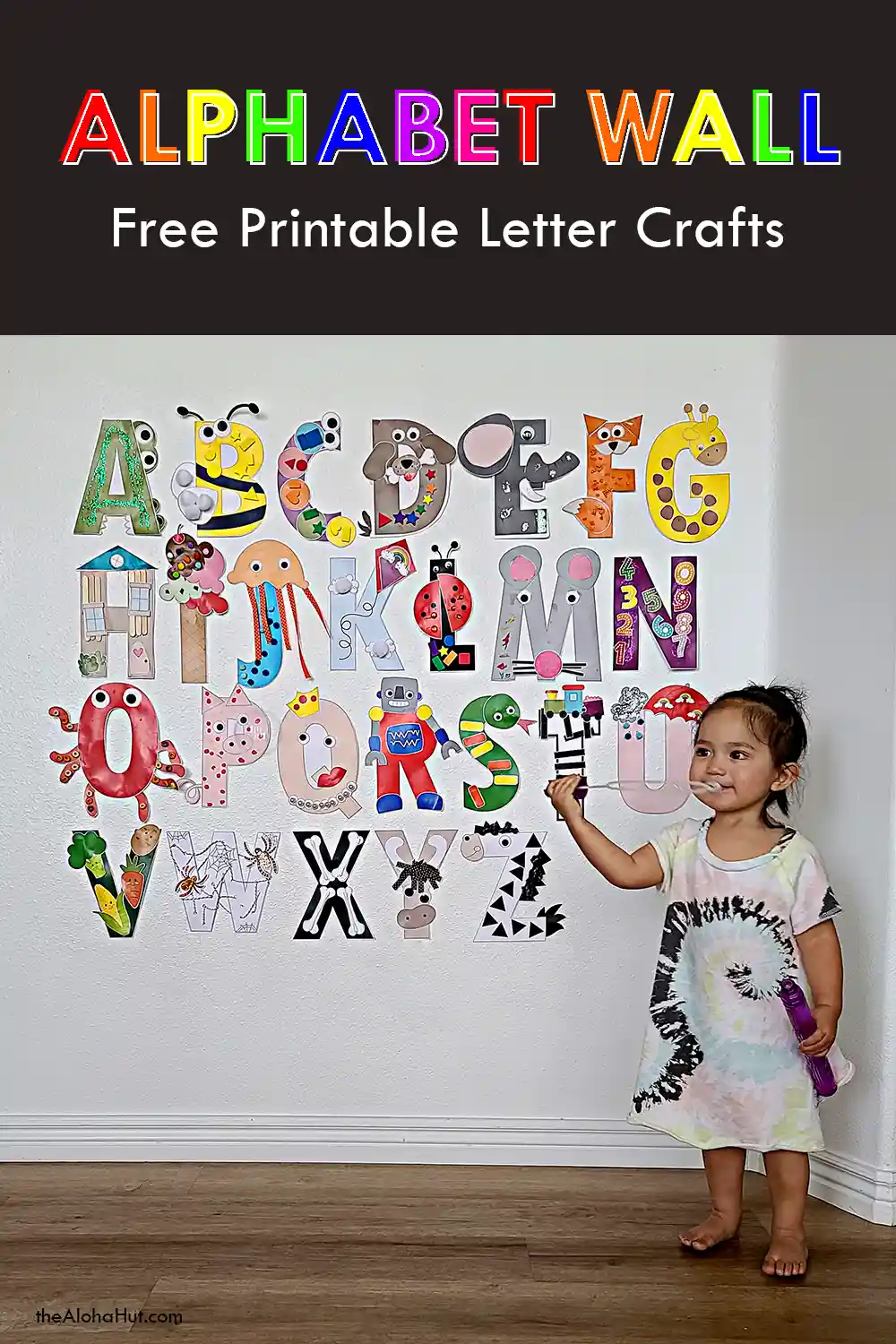 Don't forget to check out our Alphabet Letter Sensory activity that goes along really well with these Alphabet Letter Crafts. You can check out that post here.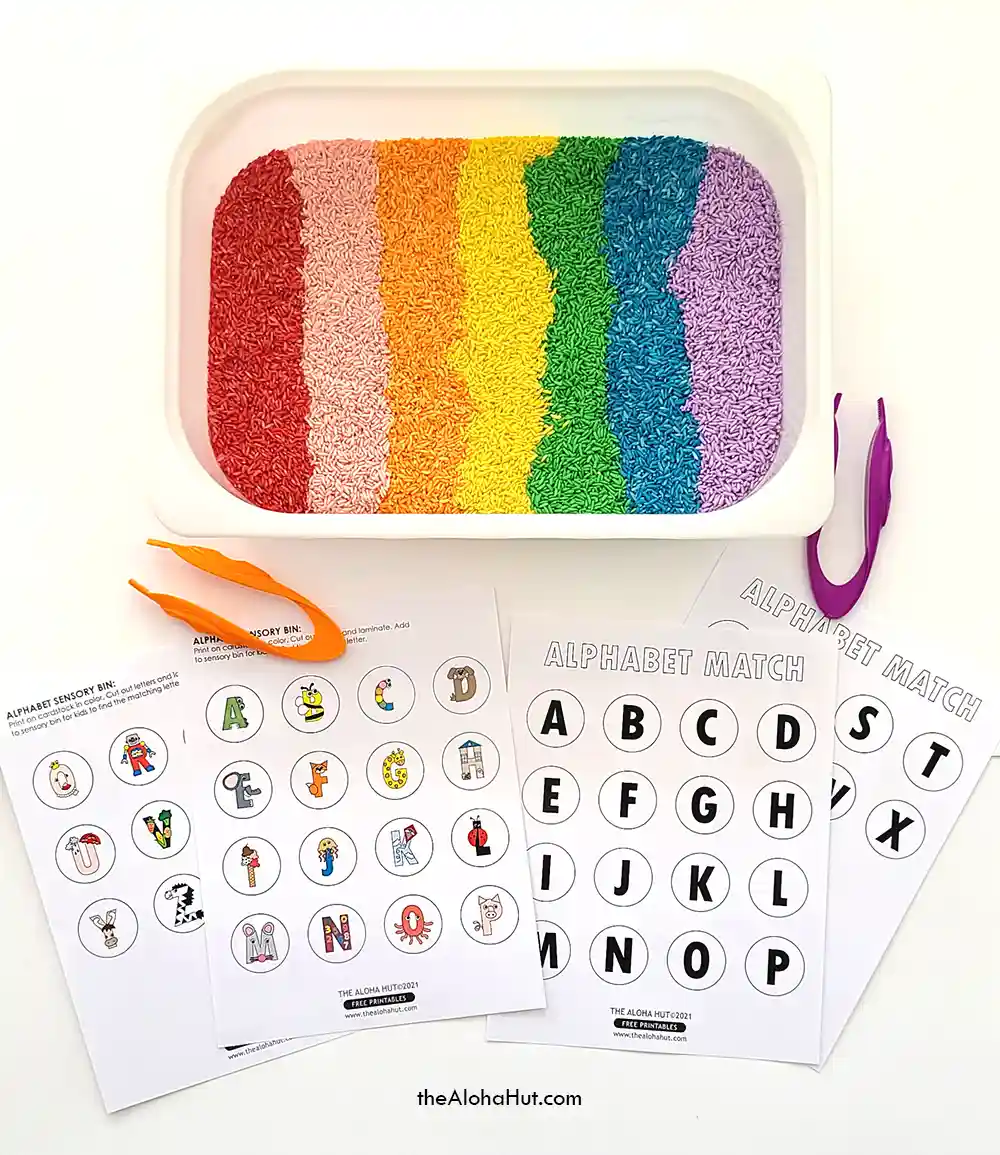 Please follow us on our socials to stay up to date on the most current content we're creating. We have some really fun and creative ideas coming your way and can't wait to share them with you. We hope you enjoy all of our free prints and if you do, please share with your ohana (family + friends).
Lots of love and aloha,
Stacey + Niki
---