Teacher Appreciation Candy Posters
Teacher Appreciation Candy Posters
This post may contain affiliate links. Read our disclosure policy.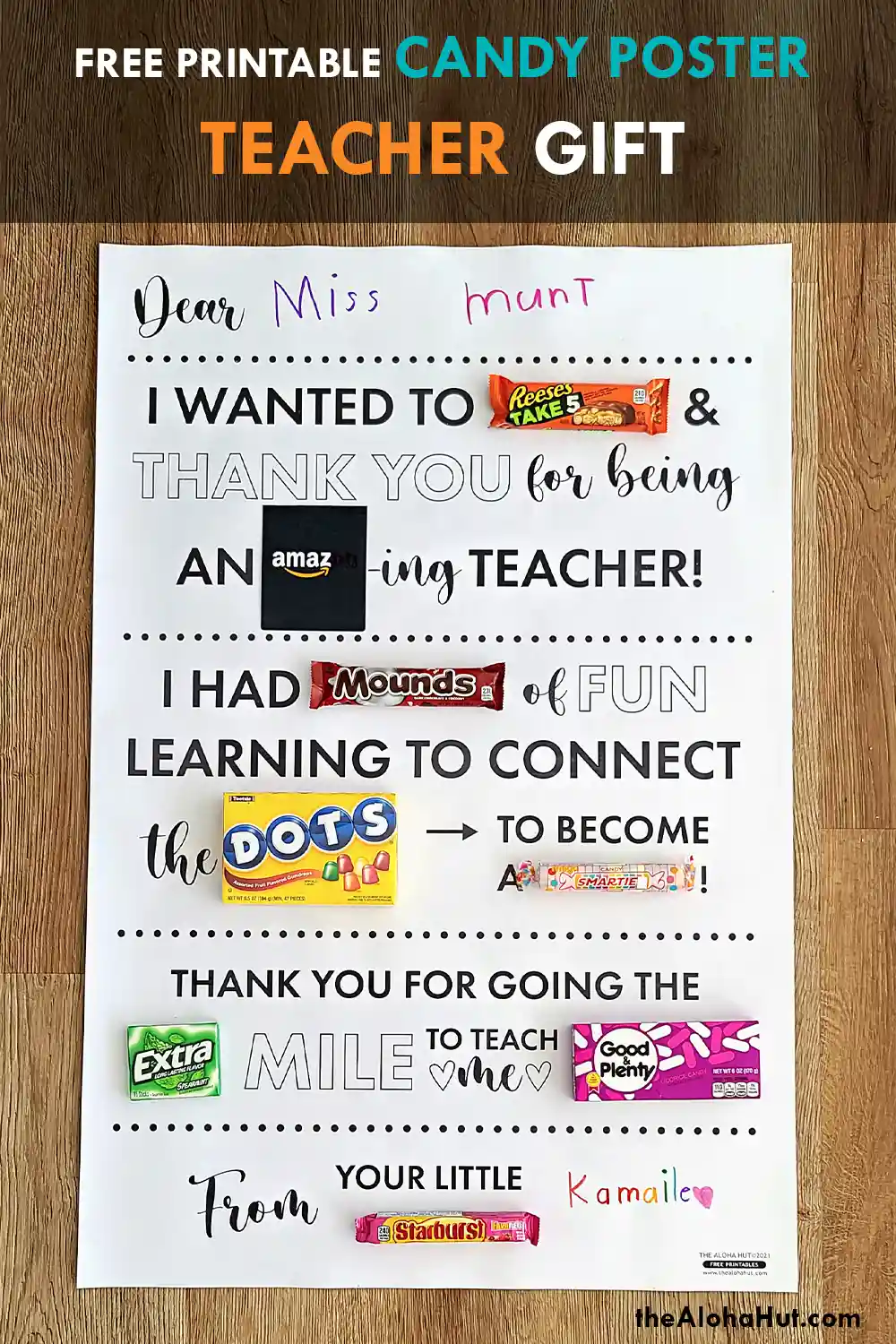 Can you believe the school year is almost over!? We're two moms with nine kids and this school year has made us both appreciate good teachers even more than ever. Every year we love to let our teachers know just how much we appreciate them with a special gift (usually it involves paper of course) and this year we're doing it with a giant poster! Enter the candy gram (free download below). This printable teacher gift is sure to make a big impact with how large it is!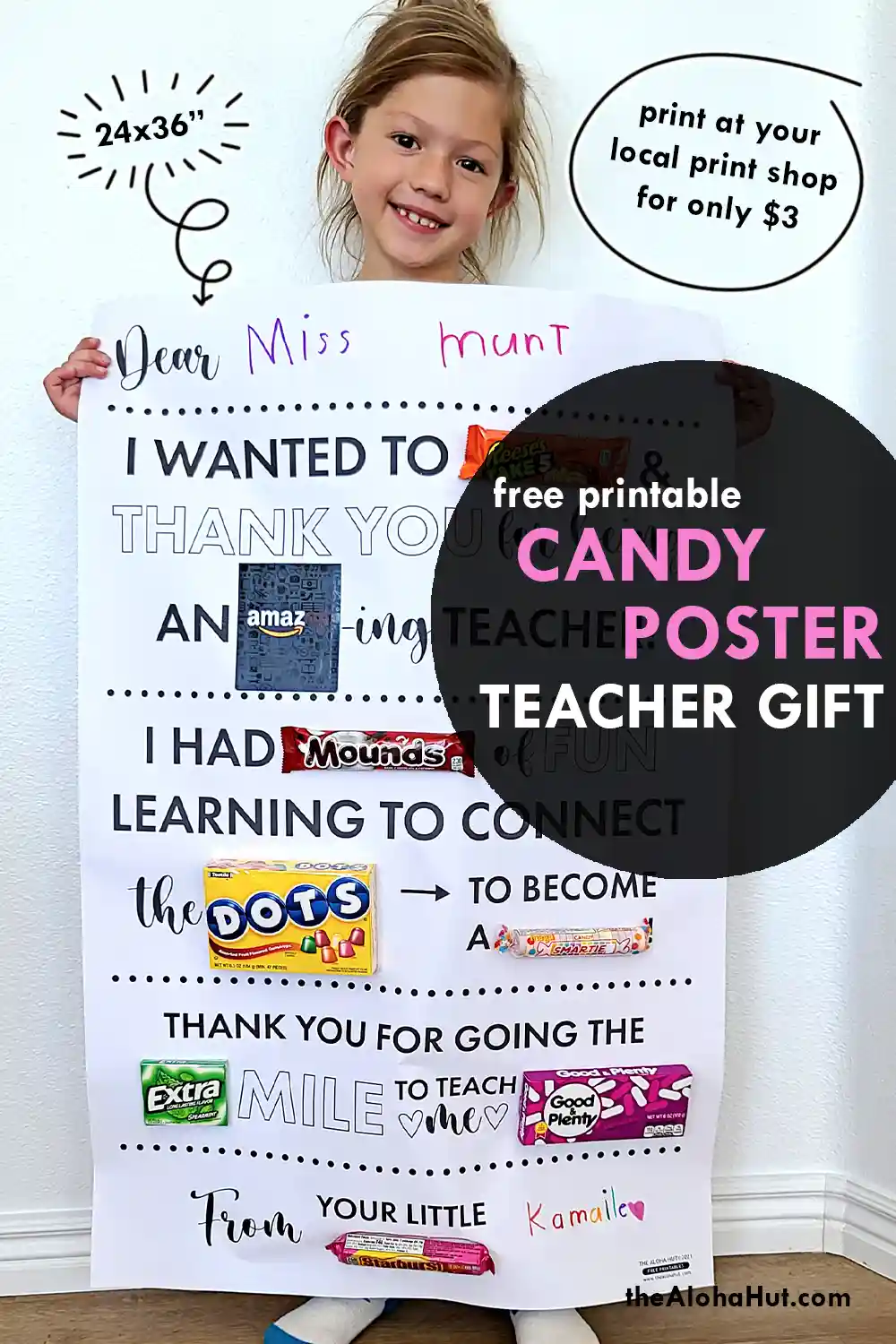 We print these giant candy gram posters off as a 24×36" engineer/blueprint at our local print shop for only $3. Our kids tell us that all the other kids mouths drop as they're bringing these gifts to their teachers. It's true, candy grams are that awesome and everyone (kids and adults) love receiving them!
To help make it more sturdy while your child carries it to school, we suggest you reinforce it with a poster or cardboard glued/taped to the back. It's not necessary but will help ensure that your child hasn't bent it all up before the teacher gets it.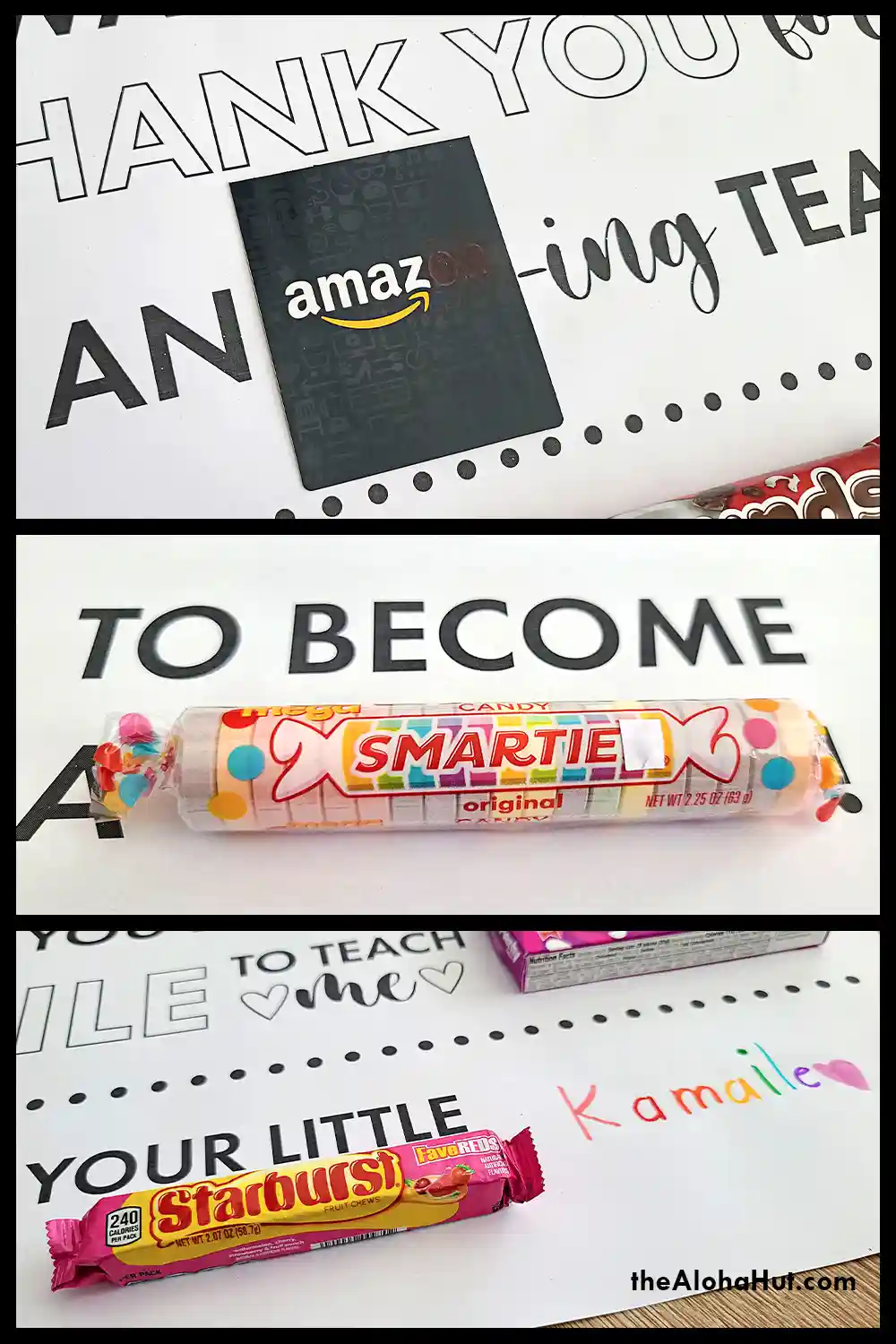 Don't forget to take off the "on" on the Amazon gift card and the "s" on the Smarties. To customize even more, let your child draw a picture of their teacher at the top and a picture of themselves by their signature. Or let them color in the bubble letters and add some doodles.
If you're looking for ideas to celebrate your teachers, check out these two posts (click pictures to go to posts):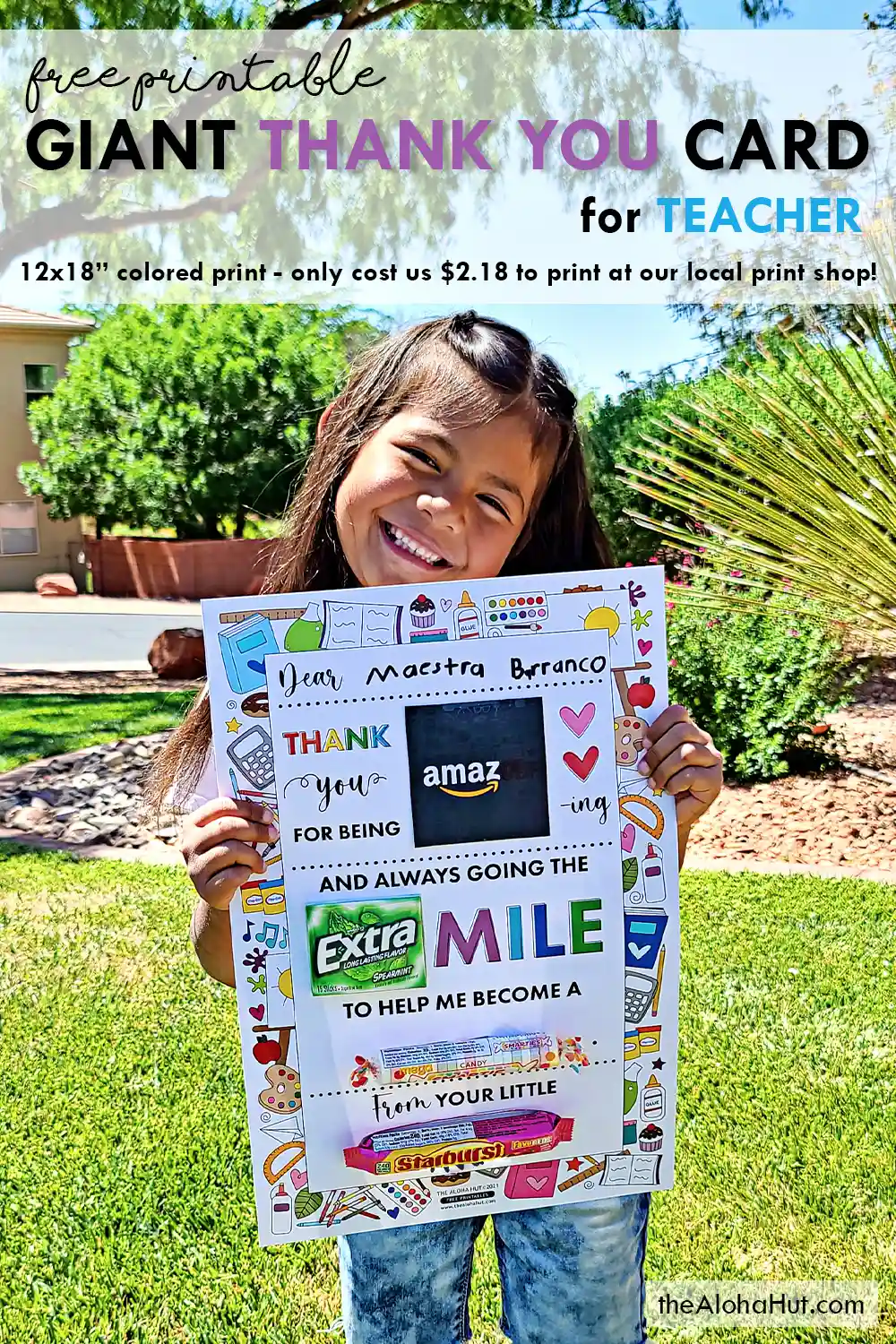 We want to give a quick shout-out to ALL the amazing teachers out there. You have one of the hardest and most important jobs! Thanks for loving and teaching our children!
Stacey + Niki