Teacher Appreciation Door Ideas & Free Door Posters
Teacher Appreciation Door Ideas & Free Door Posters
This post may contain affiliate links. Read our disclosure policy.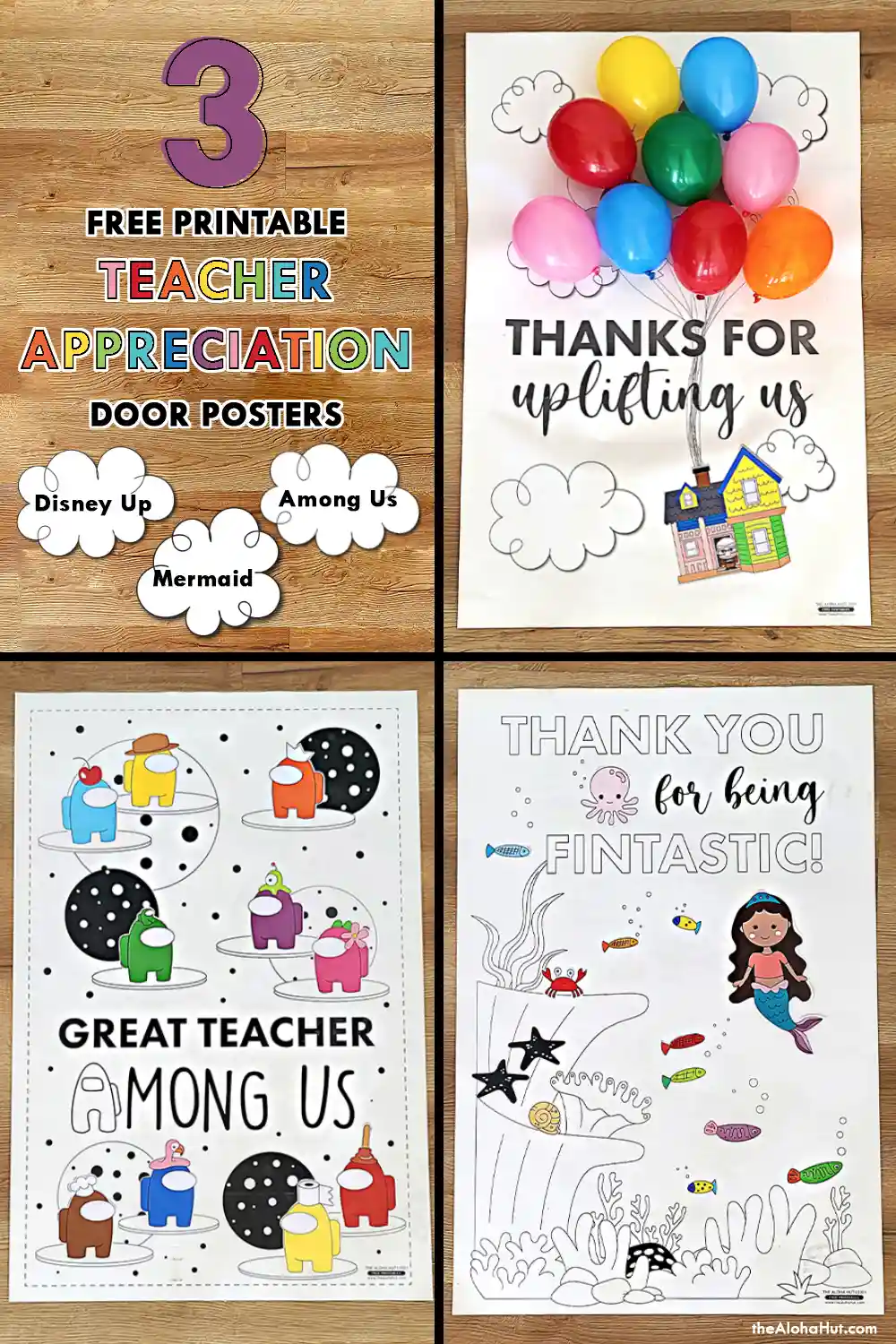 End of the school year is almost here and it's time to thank all the teachers. We've created 3 easy FREE printable teacher appreciation door posters to attach to your teacher's door or wall, letting them know how much they're appreciated! We created these with busy mom's in mind, knowing how much we all appreciate our teachers but don't always have the time to show it. So here are 3 different teacher appreciation door options you can easily print off and hang up:
DISNEY UP – "Thanks for UPlifting us!"
AMONG US – "Great teacher AMONG US!"
MERMAID – "Thank you for being FINtastic!"
We print these off as a 24×36" engineer print at our local print shop for only $3!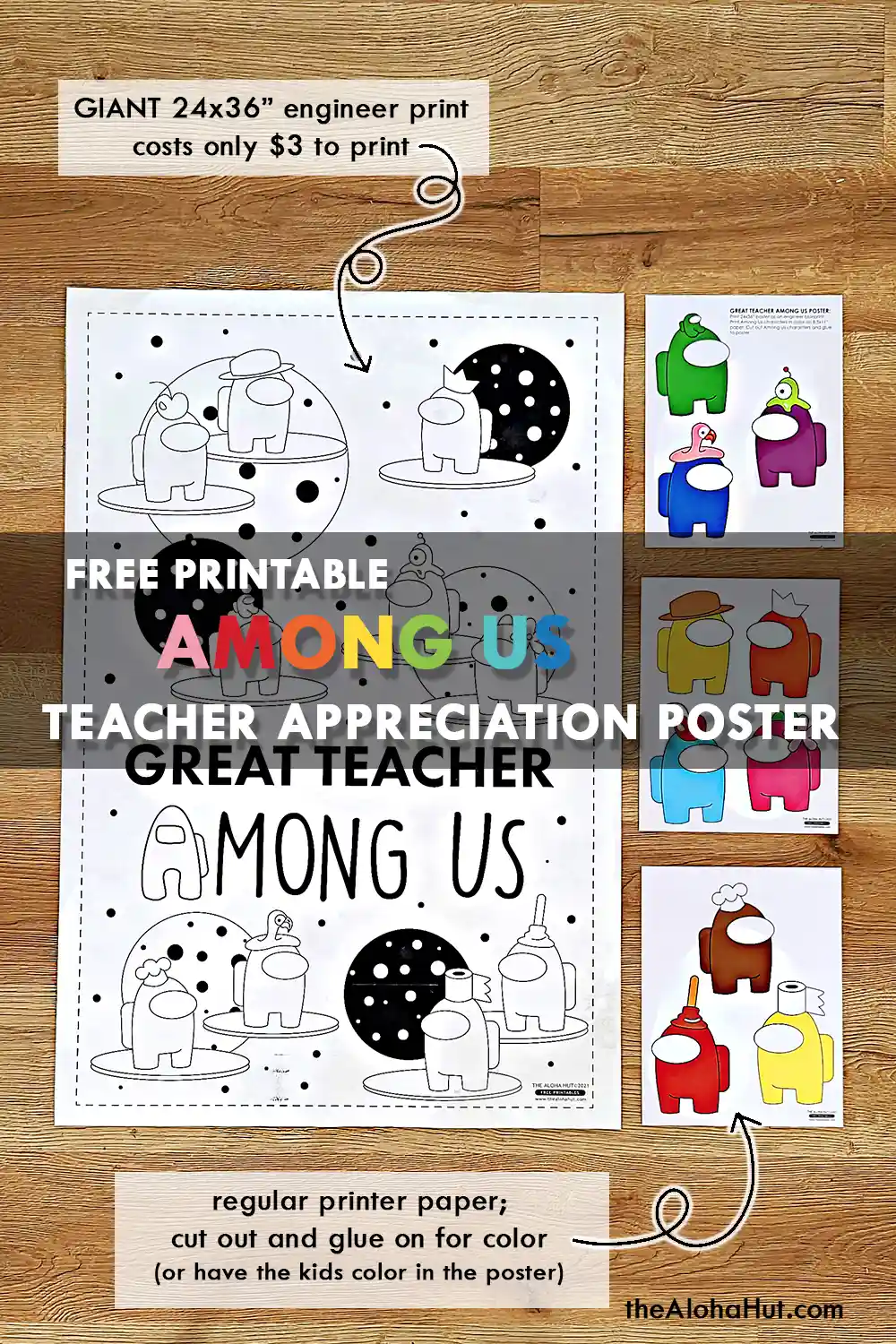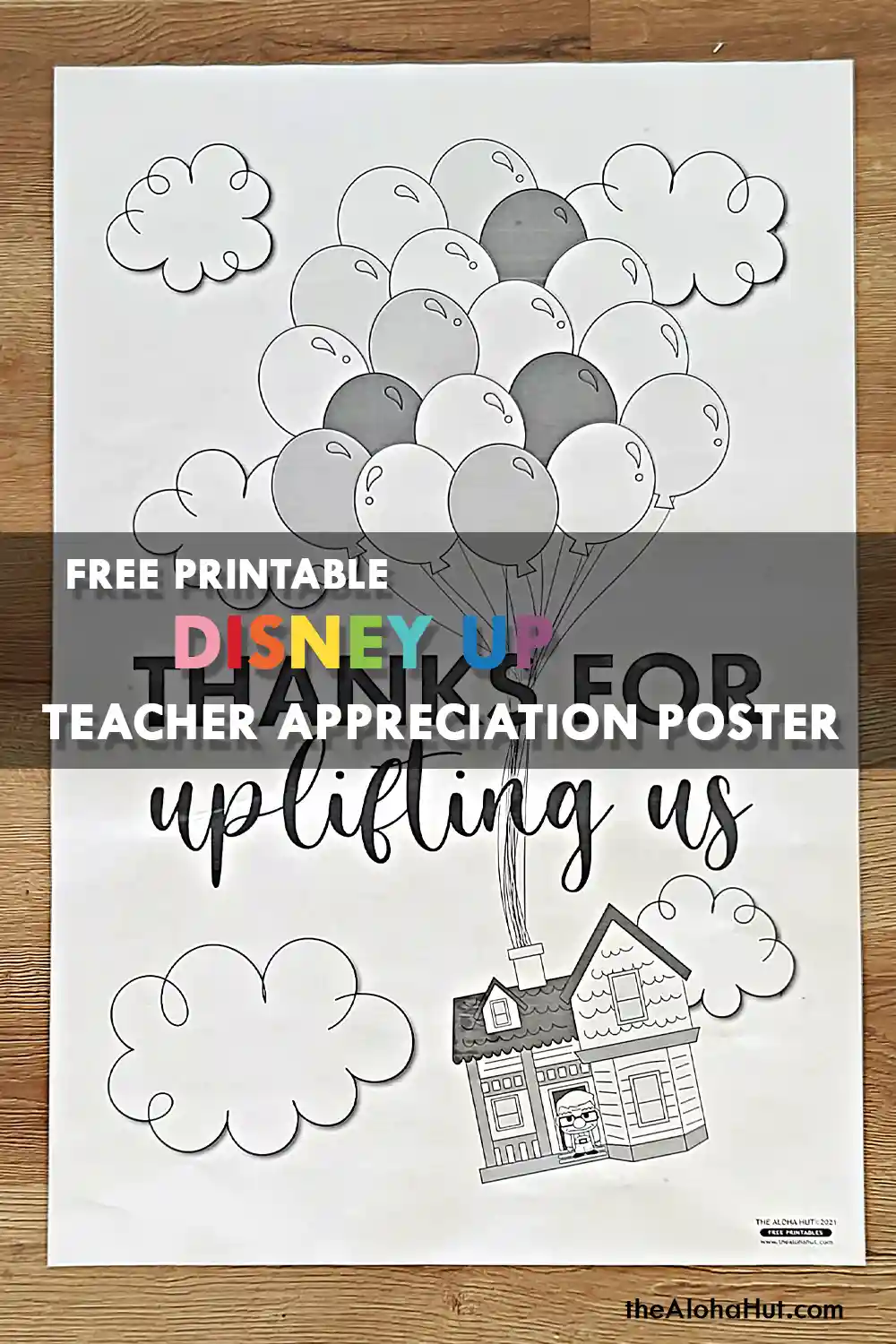 To add color, you can either have the kids color in the poster or print off, cut out and glue on the details.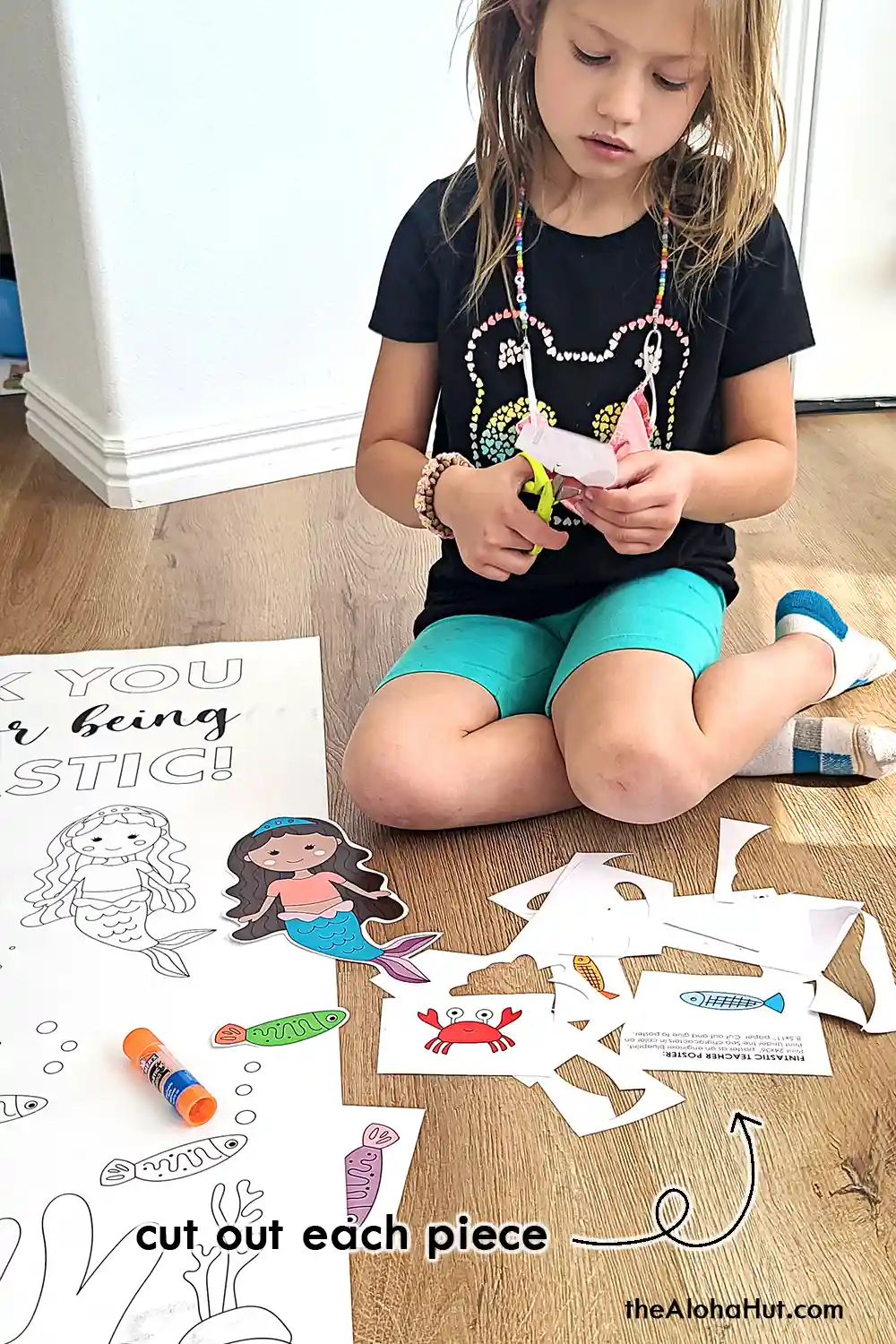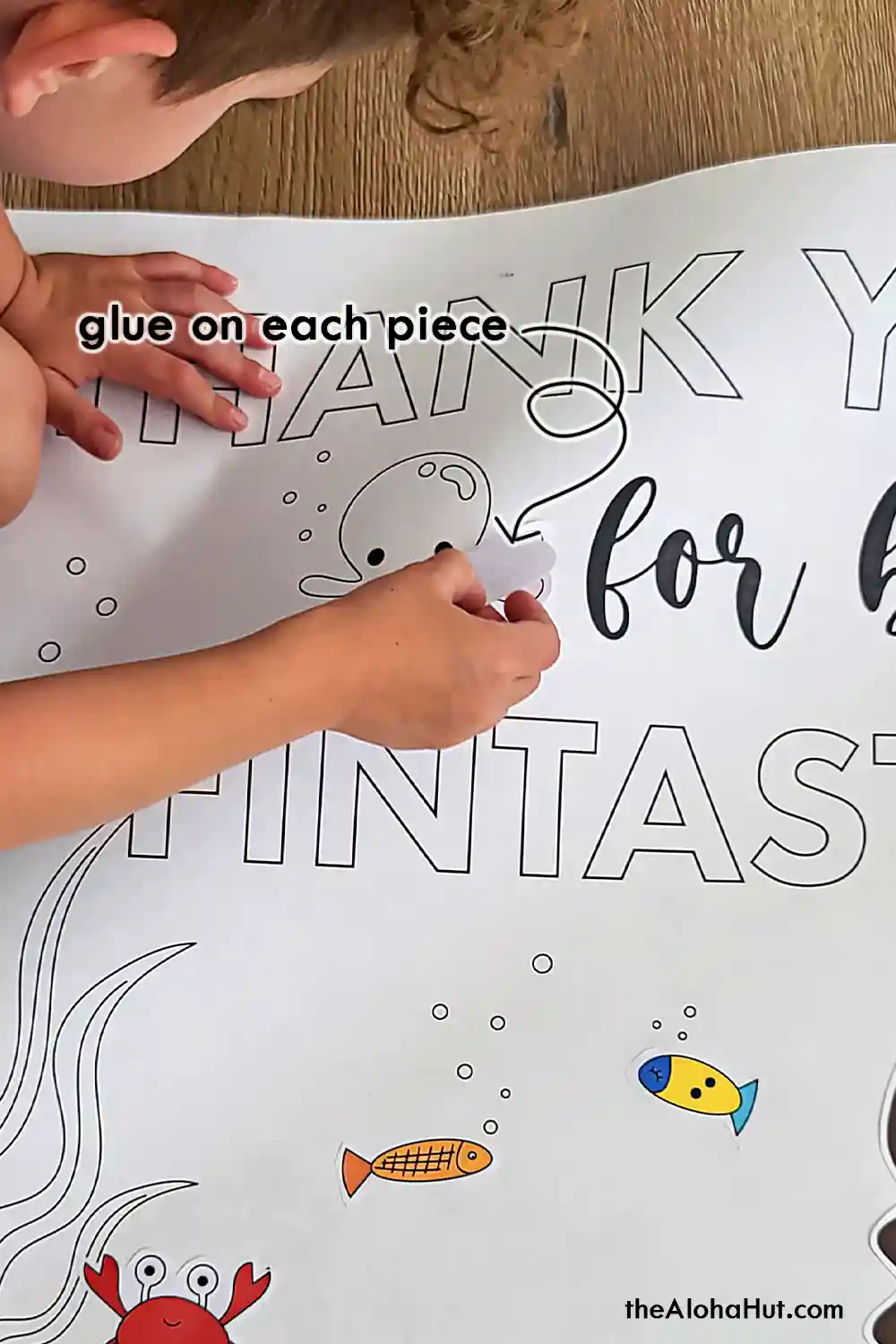 For the Disney Up poster, we added some small balloons. You could get really creative and add anything for these like seashells and glitter on the mermaid poster or quilled paper on the Up poster. You really can't go wrong with these.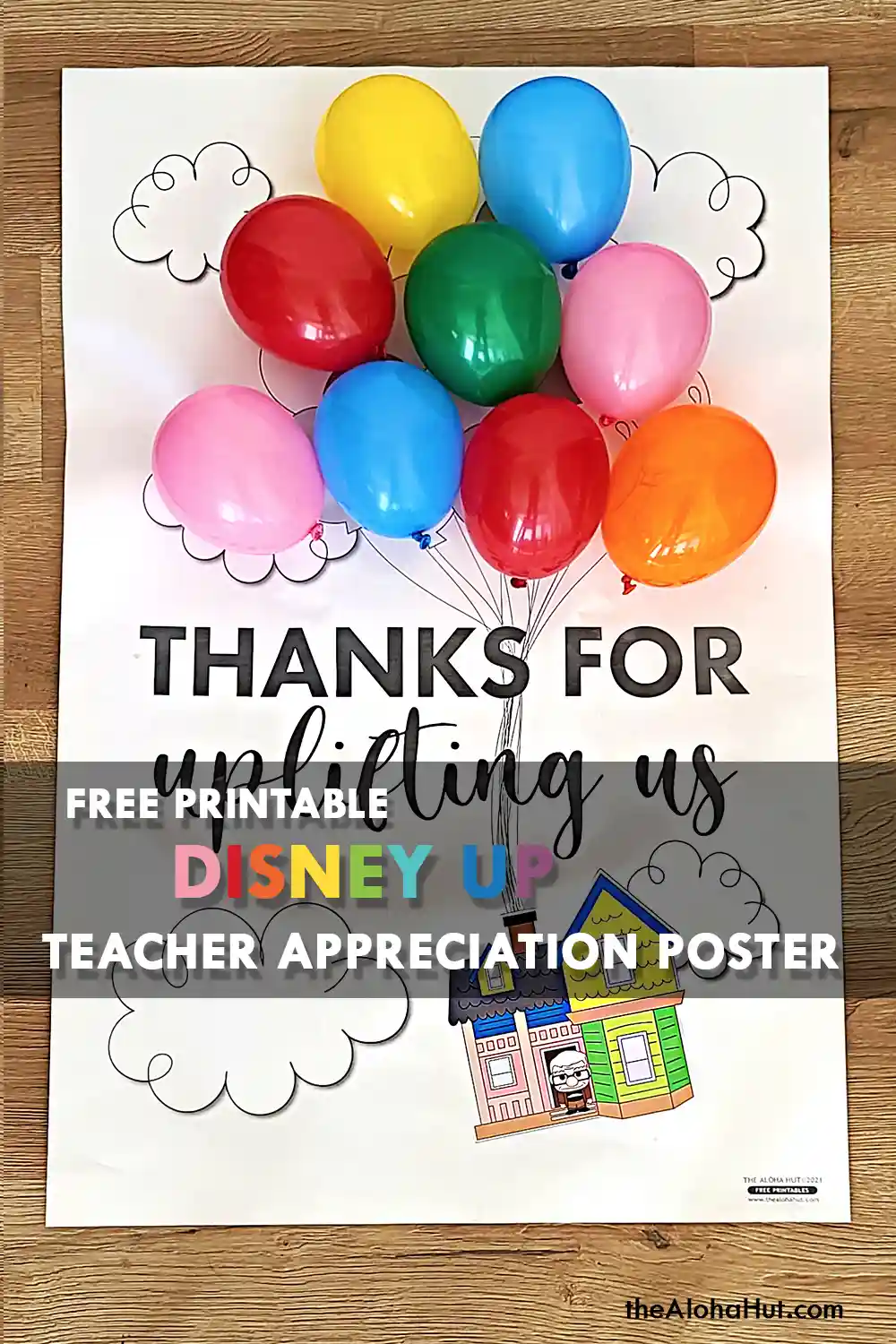 And here they are hung up at school (picture below). They were big hits with the teachers and the students!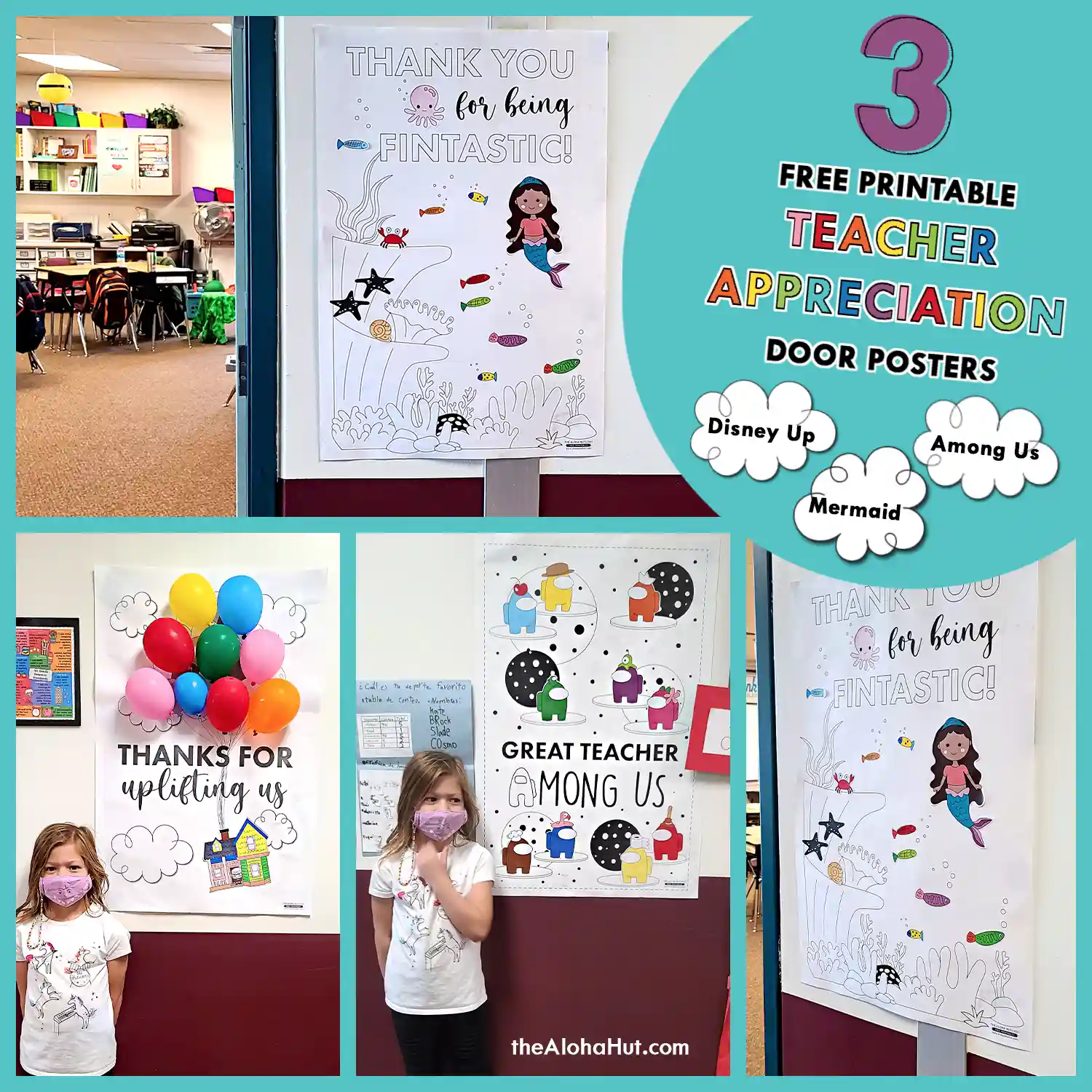 Check out these other posts that celebrate our wonderful teachers!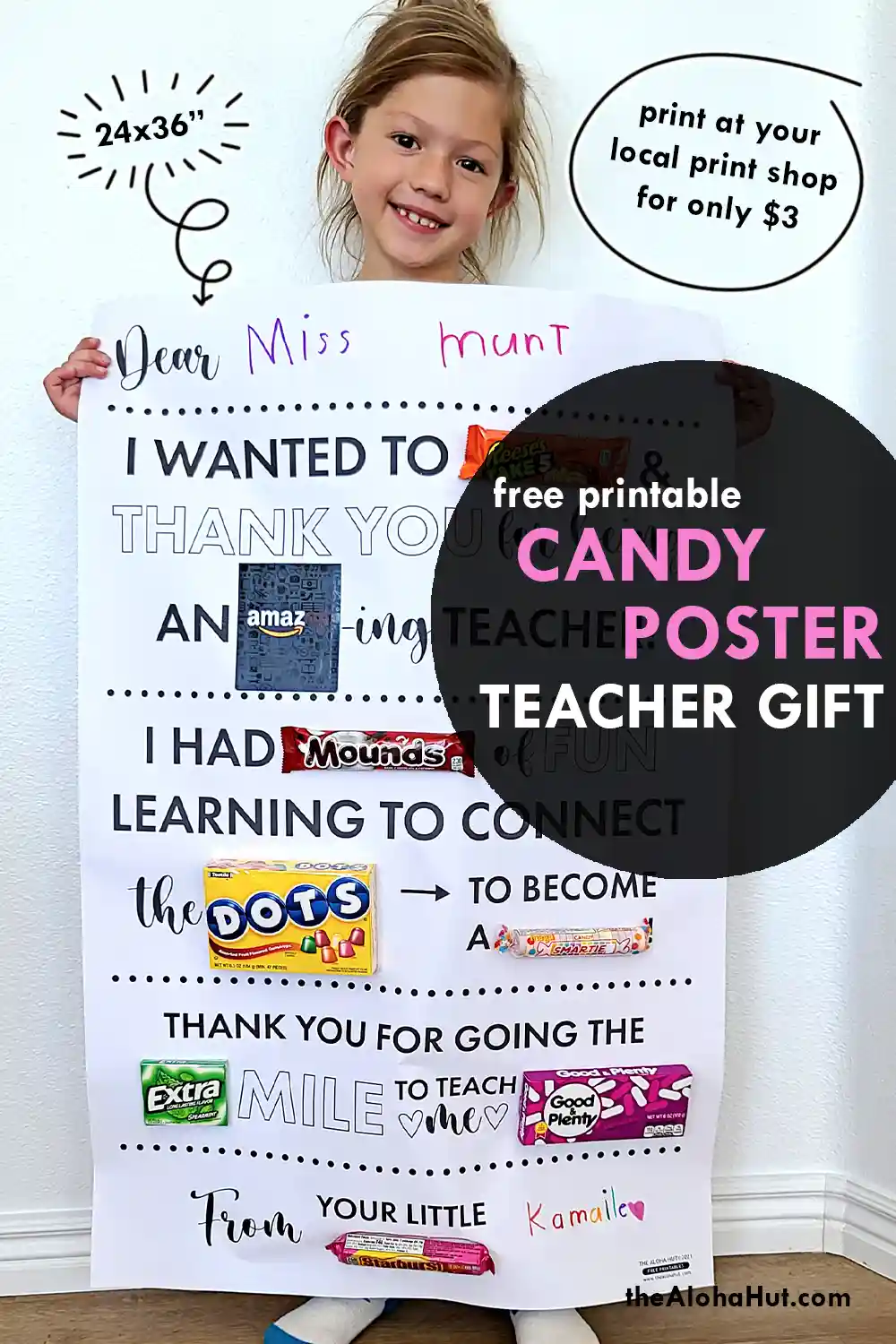 Much love and aloha,
Stacey + Niki
---