Mickey & Minnie Paper Weaving Kids Activity
Mickey & Minnie Paper Weaving Kids Activity
This post may contain affiliate links. Read our disclosure policy.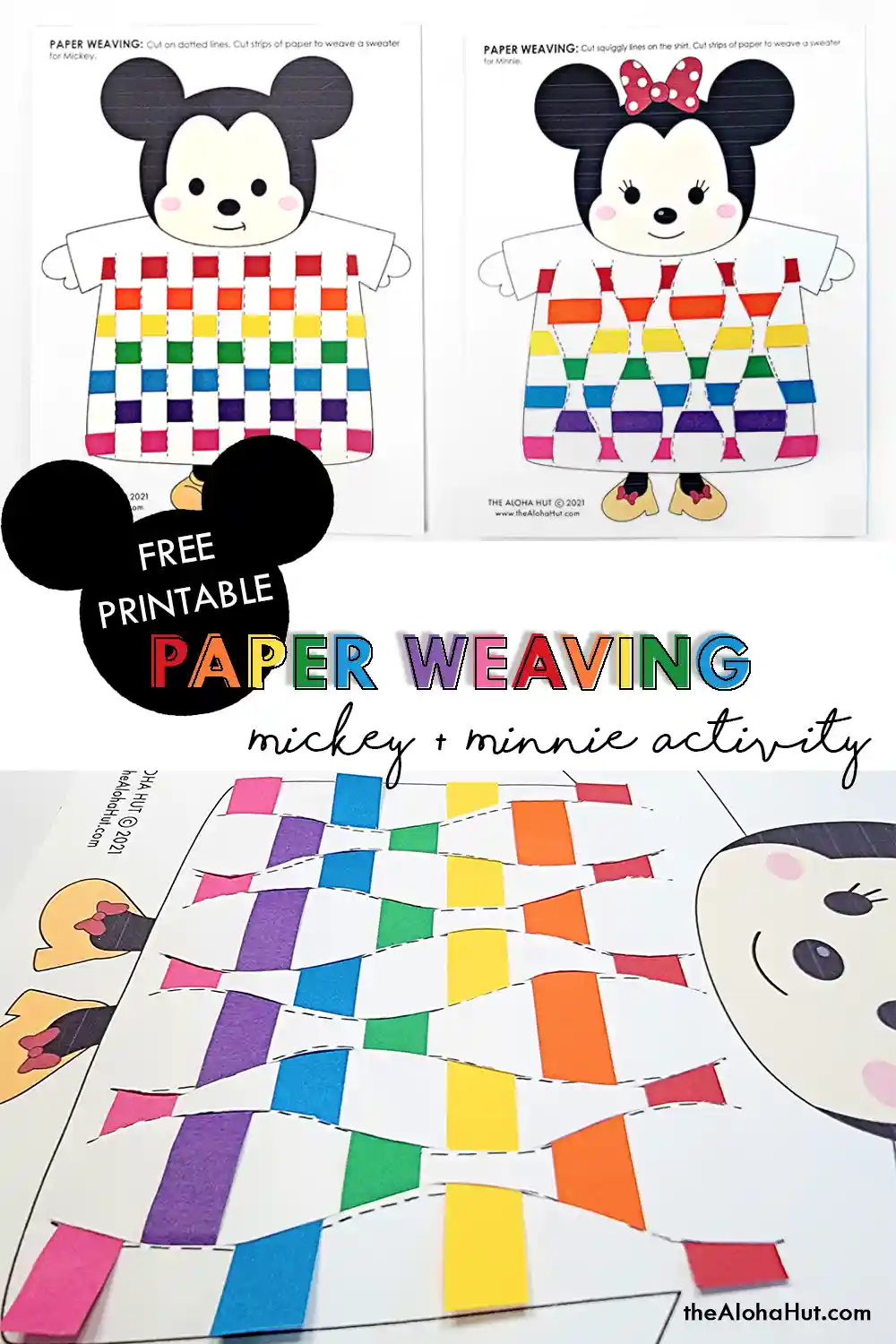 Who's ready for Disneyland? Hopefully we'll be able to resume back to normal day life and travel soon! In the meantime, we've got another free Disney print for you all. This time it's Mickey and Minnie Mouse. Paper weaving is so much fun and great for concentration, eye-hand coordination, thinking skills and more. With such minimal supplies, this is an easy activity to take with you on a long car ride or, if you're lucky to be flying somewhere, on an airplane.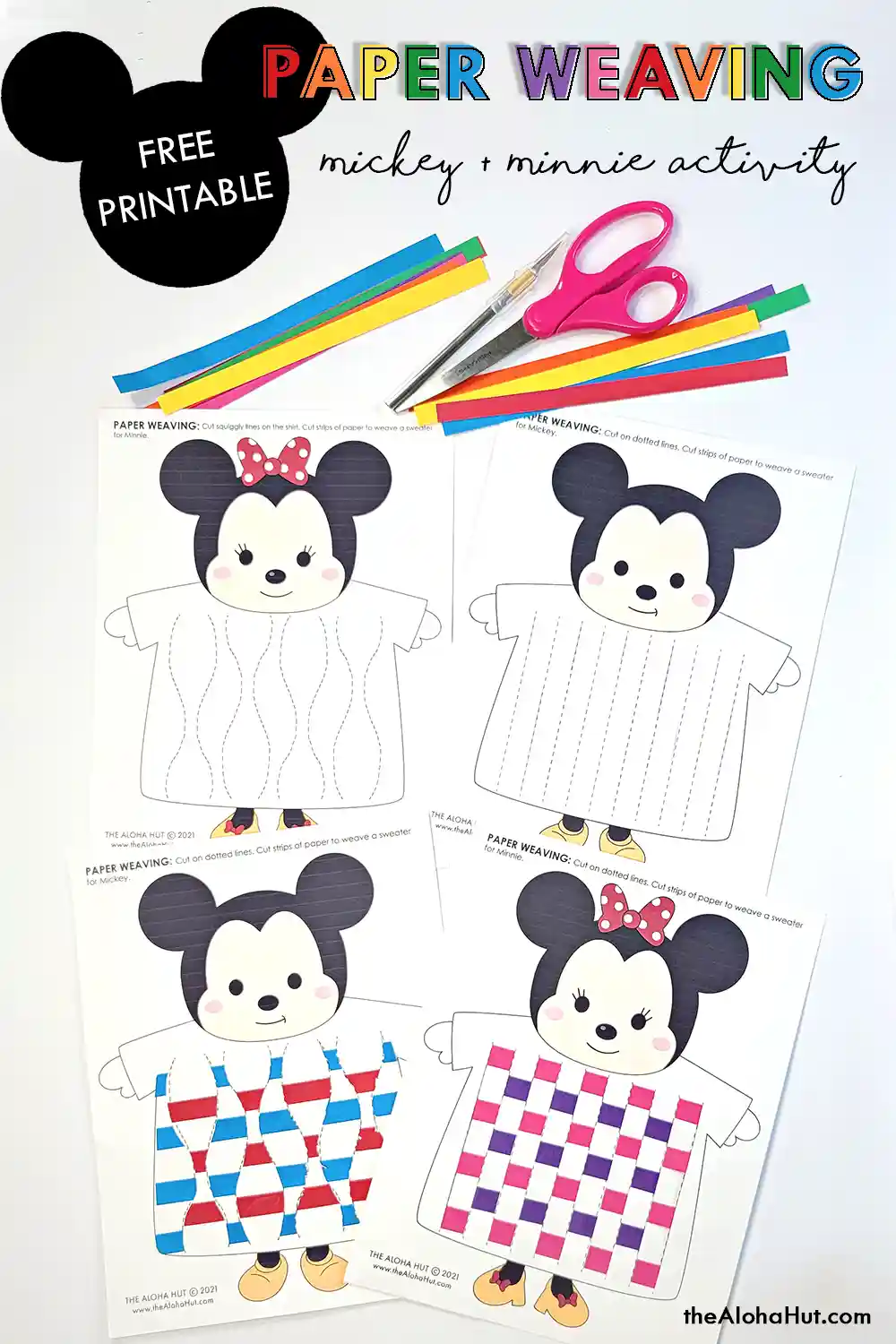 We've got two different designs your kids can create; a checkerboard or squiggly lines that give off a cool optic illusion. For the strips, we used our Fiskars Paper Trimmer and cut colored cardstock into ½ inch wide strips. We sliced the dotted lines with an Xacto knife and weaved away. Once you're finished, snip off the ends and you've created a fun patterned sweater!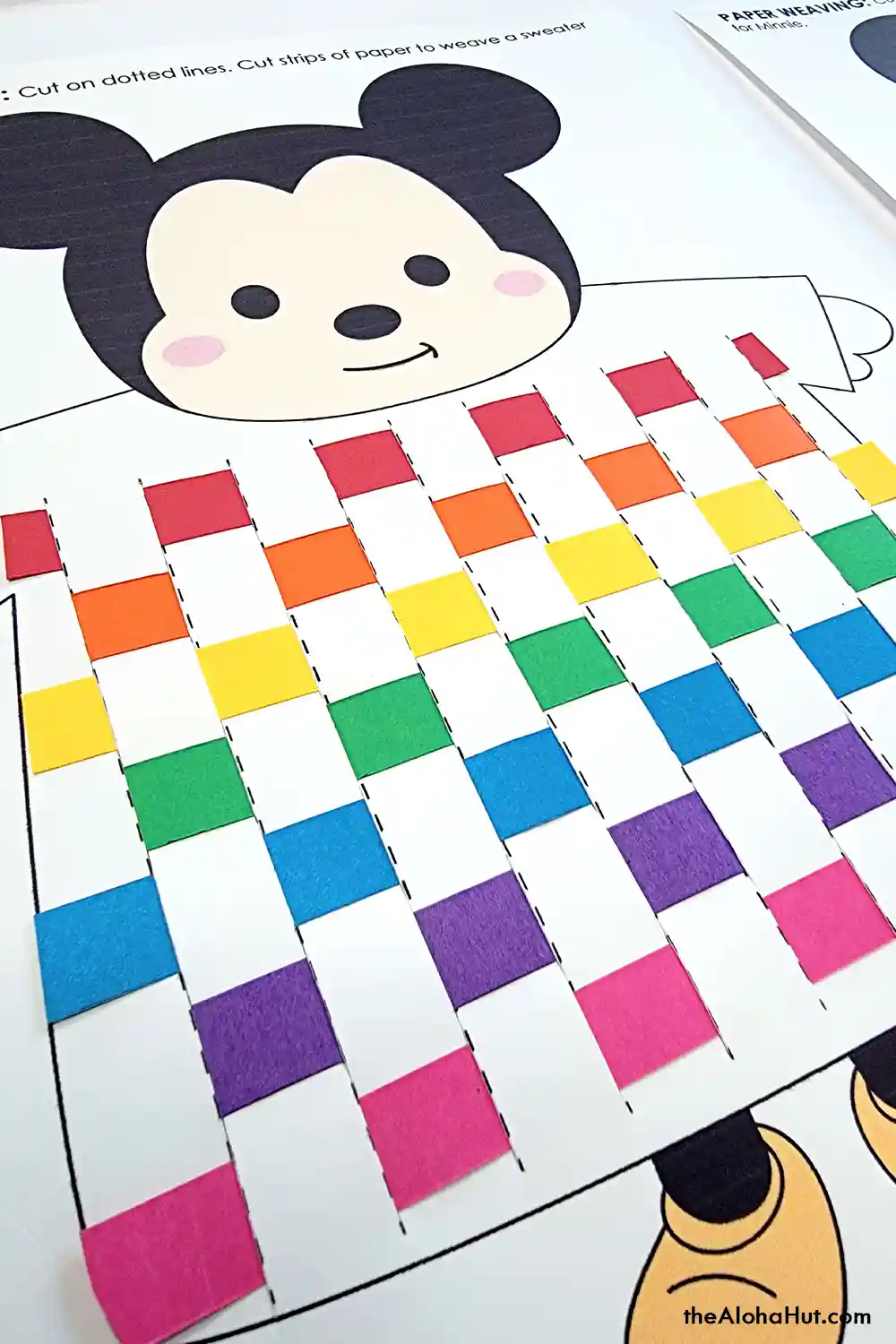 There are so many different patterns you could create. Mix it up with all different colored strips, scrapbook paper with designs on it, glitter paper strips and even textured strips would be fun!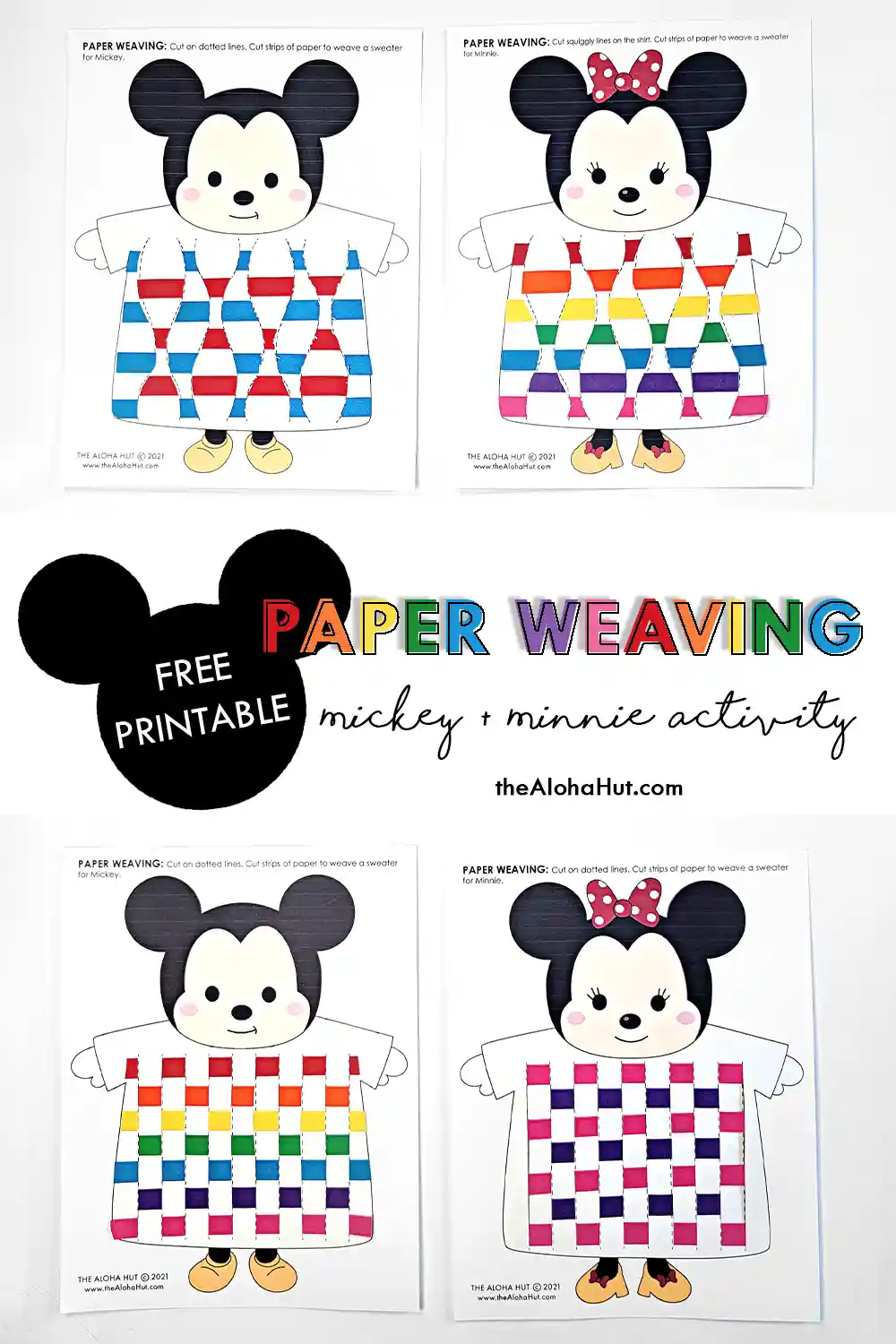 This activity is more for a preschool / preK aged child and up…but that didn't stop Indie (she's almost 2) from enjoying it! She couldn't weave the strips completely but she sure did love pulling them out one by one. She liked that part so much that I weaved it for her a few times to take apart. 🙂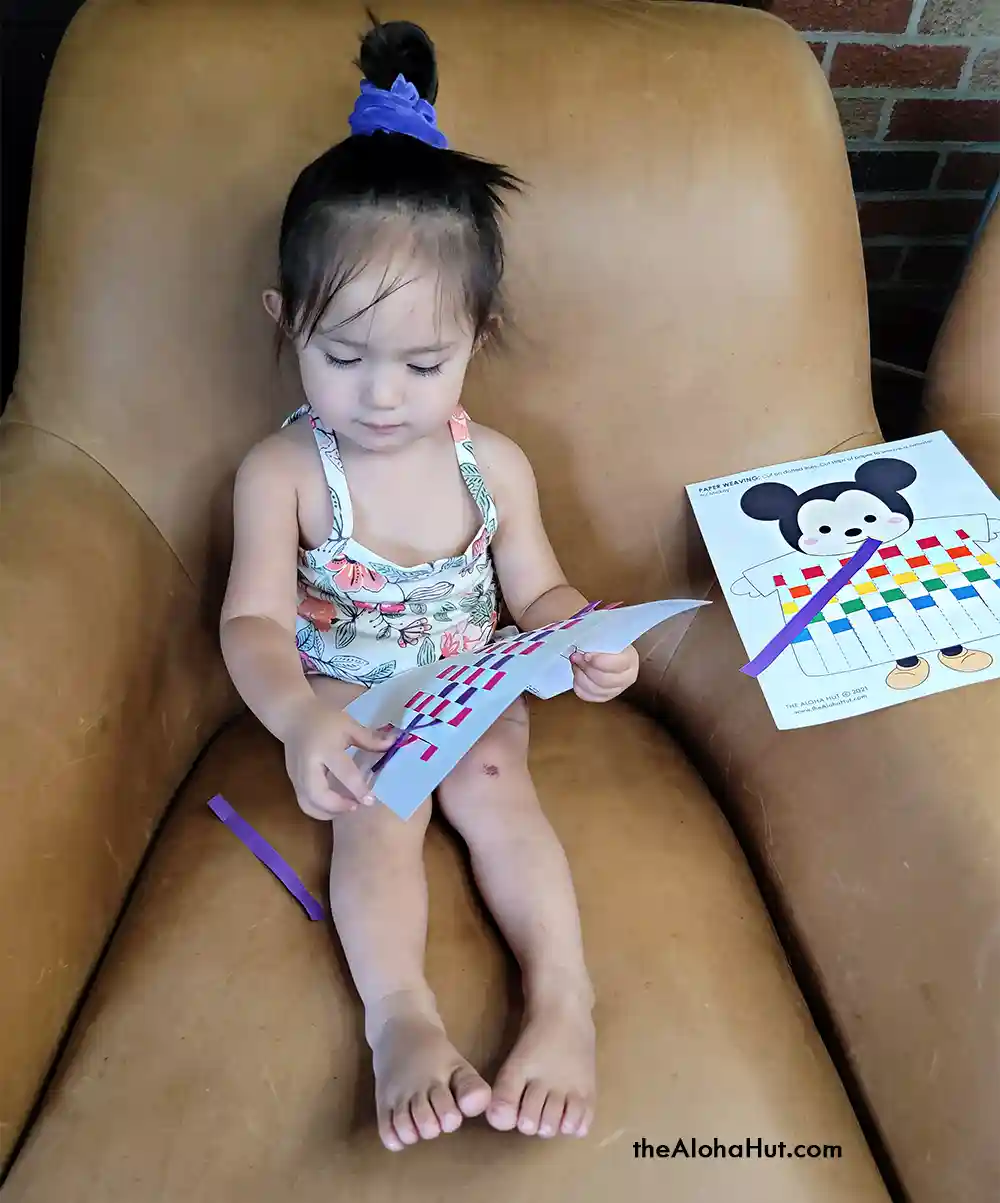 Paper weaving was so much fun and we'll for sure be adding more free printables involving it on the blog in the near future. Also stay tuned for more Disney Mickey and Minnie themed activities.
Stacey + Niki
---