Ready for another great free printable?! We've watched the movie Encanto on repeat at our house the last few months. It's a fantastical movie with great music, amazing animation, a magical family, and a storyline rich in culture and good messages. We were excited to create some Encanto activities for our kids to go along with the Disney movie which is why we created these free Encanto playdough mats for all the Encanto loving kids out there!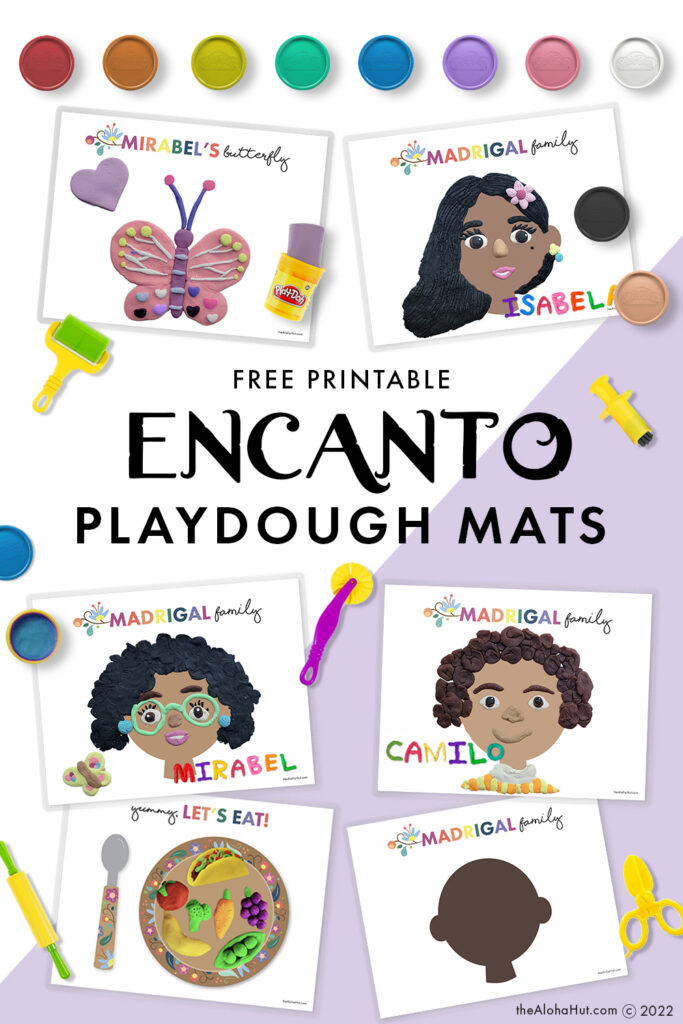 We love play dough! It's a great tool for countless hours of play, fosters creativity, helps little kids and toddlers develop fine motor skills, and has so many more benefits. We've made free printable playdough mats before and love how many of you have enjoyed them and shared what your kiddos have created using them so we thought, what would be better than sharing some Encanto inspired playdough mats!?!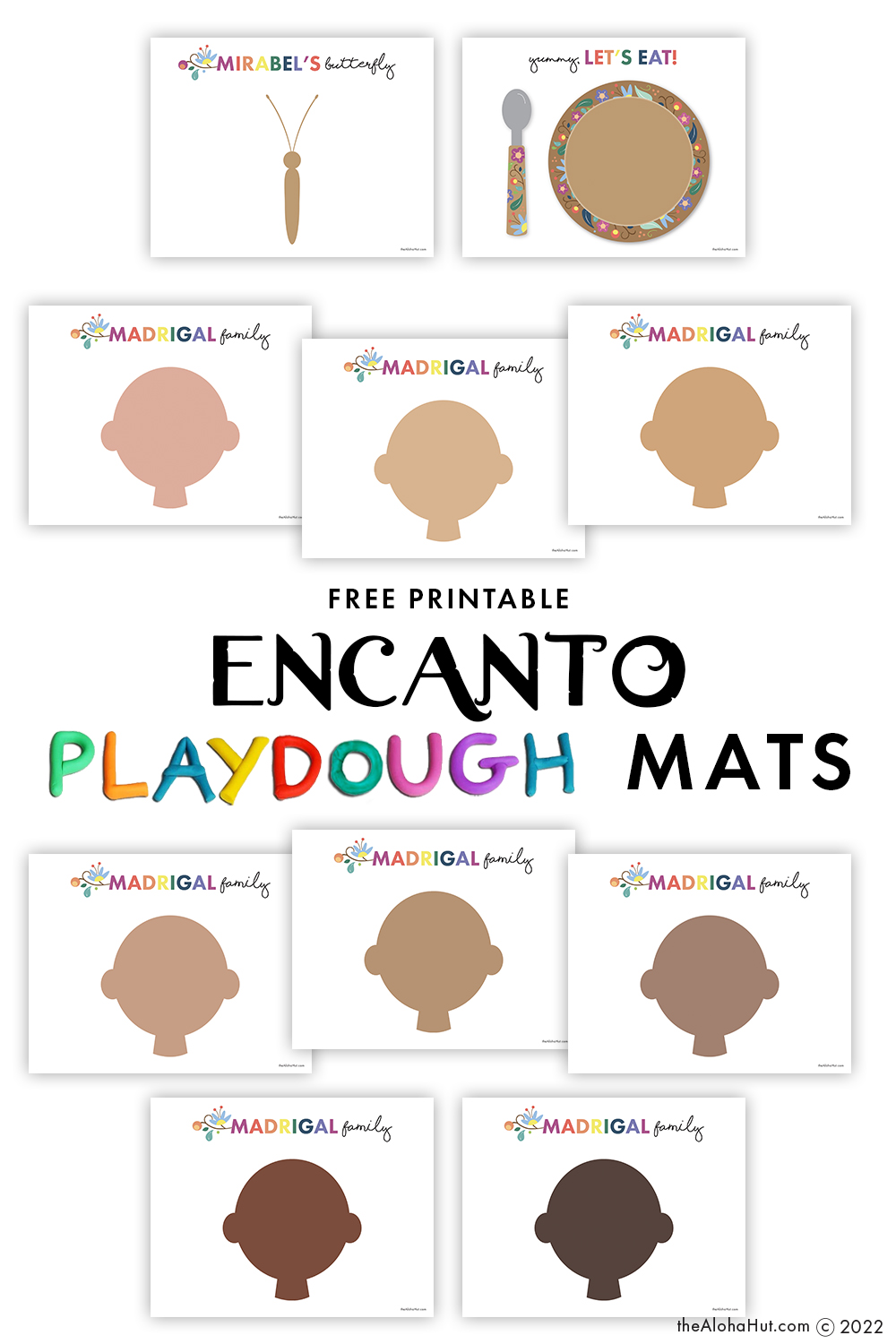 In total, there are 10 playdough mats: a butterfly mat, a breakfast/lunch/dinner mat & 8 different skin colored faces mats. That way you can pick and choose which skin color works best for the character you're recreating. Or better yet, pick the one that matches closest to your own skin color & make yourself part of the Madrigal family!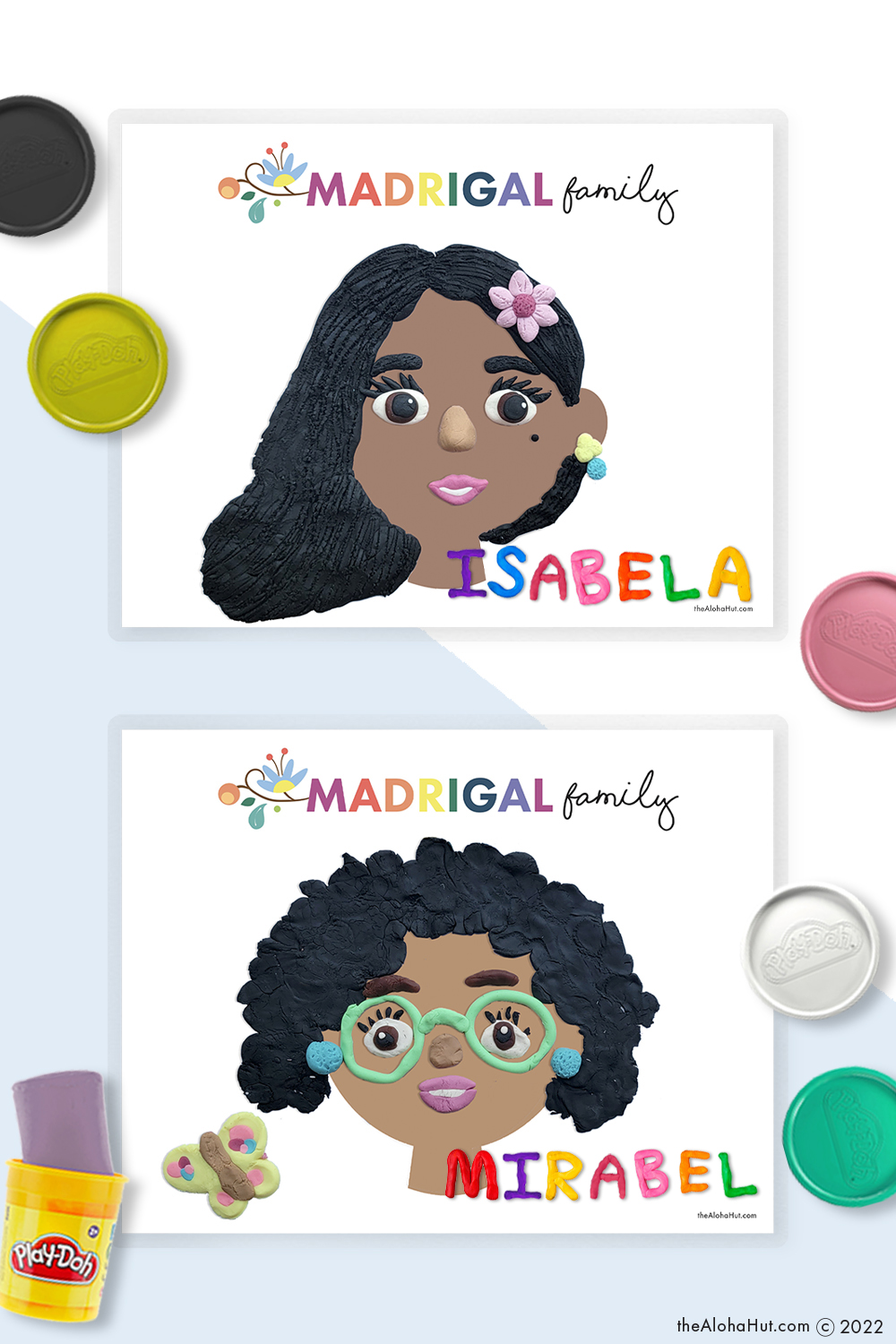 Our kids have gotten so good at creating with Play Doh because they do it all the time. These mats were created by our two 8 year olds and our 10 year old. Yes, even bigger kids still love playing with playdough on the daily! They use lots of different tools including stamps, plastic scissors, rolling pins, cookie cutters and pretty much anything they can think of. What we love most about playdough mats is that they help children by giving them minimal guidance while still allowing them to be creative. Plus the fact that they're perfect for kids of all ages. Toddlers to teens to adults; everyone loves playing with the squishy stuff!
If you want to follow along and learn how to create your own Encanto playdough characters. Grab some Play doh, print off your own Encanto playdough mats (below) and follow along with our How to Create Encanto Playdough & Clay Characters video below or on our Youtube channel. We've made all the Madrigal characters including: Mirabel, Isabela, Luisa, Bruno, Abuela, Julieta, Agustin, Pepa, Felix, Antonio, Dolores, Camilo & Mariano.
These playdough mats are the perfect addition to any Encanto inspired party or activity. We love the idea of using these for a Encanto inspired classroom and creating it as a station. Or using it as a fun station for a birthday party. Check out our other Encanto birthday party ideas over here.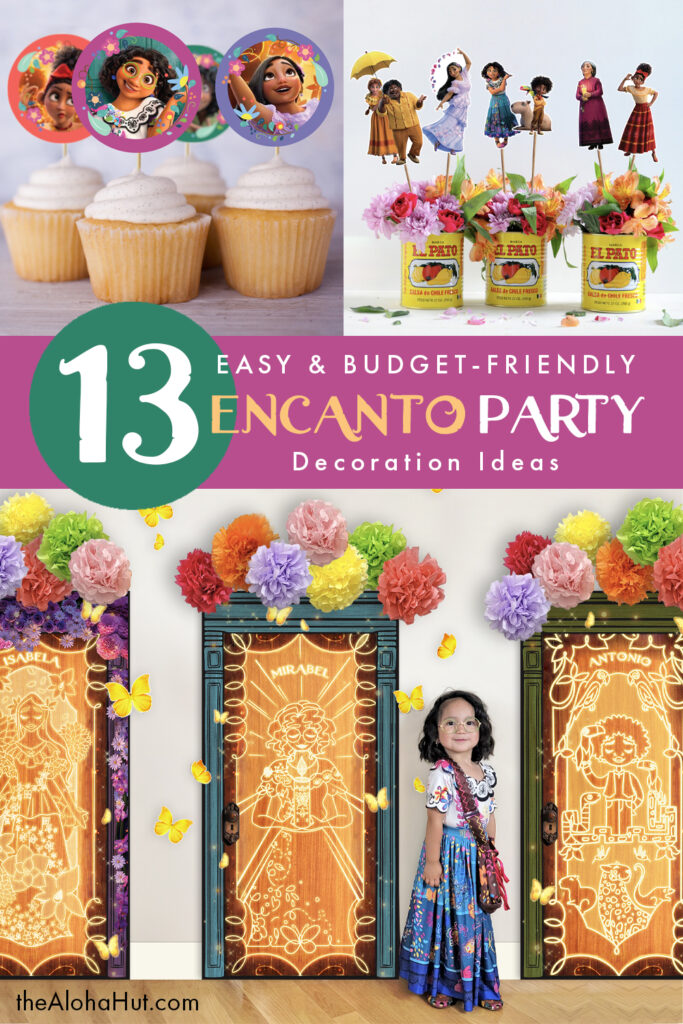 If you use our printables, don't forget to follow us on Pinterest or share on Instagram with us and your friends!
Much love & aloha,
Stacey & Niki