Disney Princess Cupcake Toppers
Disney Princess Cupcake Toppers
This post may contain affiliate links. Read our disclosure policy.
Princesses and cupcakes, that's a magical combo! Print off our FREE Disney Cupcake Toppers and invite some friends over for a super fun activity. Let each friend pick out their favorite Disney Princess and decorate the cupcake dresses with all different colors of sprinkles, edible sugar or even these edible Wilton Mini Daisy Icing Decorations or edible Gold Star Glitter. This also makes the perfect custom "take home" goody for a princess party!
They're super easy to make. Just print off the princesses, cut out each one (there's two sides so either way the cupcake is flipped you can see the face) and tape to a lollipop stick. Which Disney Princess are you gonna pick?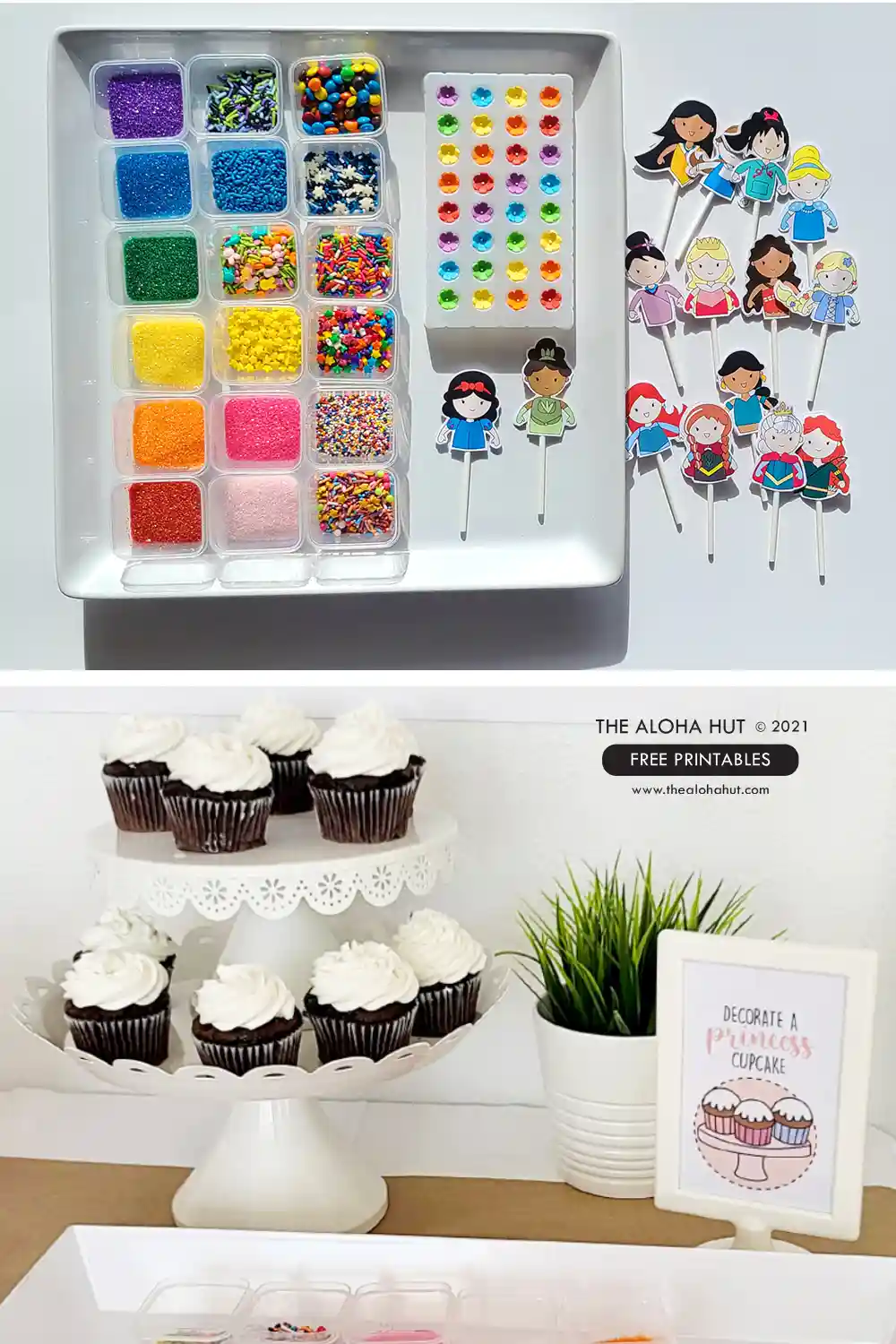 To make the decorating less messy and easy for everyone to see, place all the decorations on a serving tray in the middle of the table. And don't forget to print off our "Decorate a Princess Cupcake" print.
We hope you love these CUTE Disney Princess Cupcake Toppers as much as we do. Follow us on Instagram @thealohahut to stay up to date with all our free printables!
Much love and aloha,
Stacey + Niki