Rainbow Dots & Sticky Art
Rainbow Dots & Sticky Art
This post may contain affiliate links. Read our disclosure policy.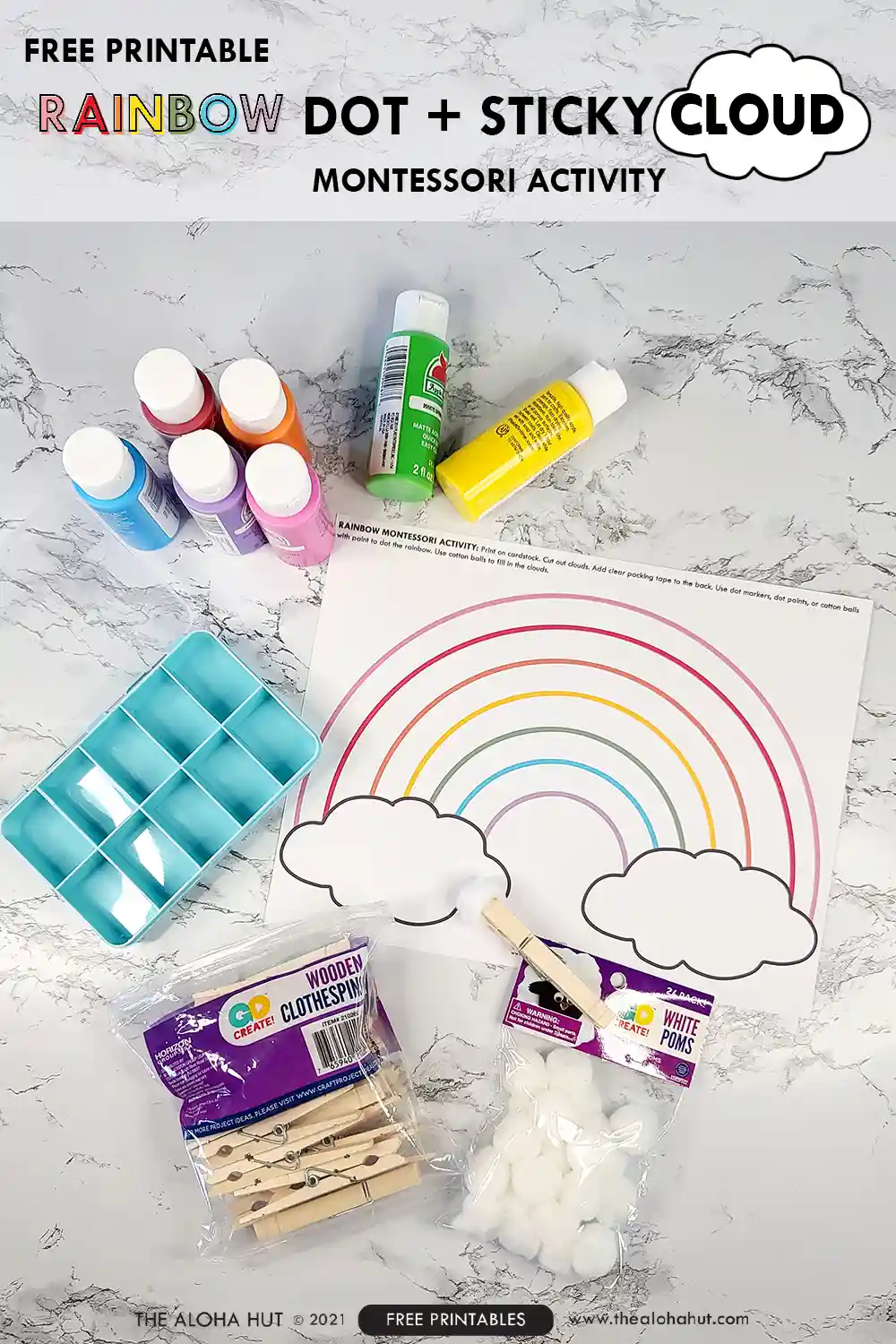 Who's looking for a fun and easy toddler activity!? These dot activities are everywhere right now and as a mom of 5 and Stacey being a mom of 4, we've done our fair share of dot activities over the years. The best part is they never disappoint! Every kid has loved them! Whether it be with stickers, markers, paint, pom poms or buttons, this activity is always a good choice. This time around we made an easier and cheaper version with things we had on hand: clothes pins, pom poms and some paint. We highly recommend purchasing some dot markers to keep in your craft stash because they're quick, less messy and perfect for traveling! But if you don't have them your kids will still have a blast with whatever you've got.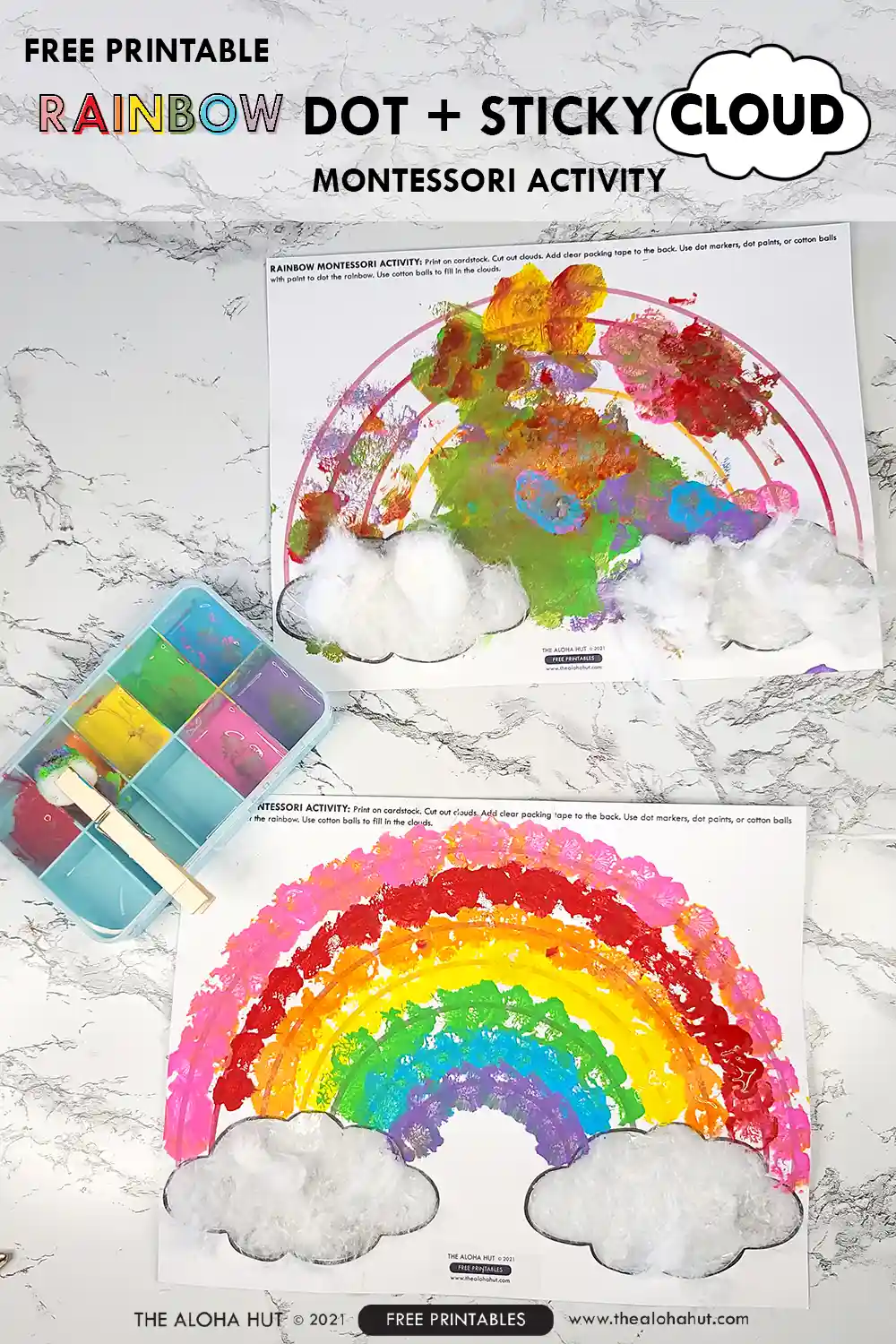 We also added a fun sticky cloud by cutting out the cloud area, adding some packaging tape to the back and sticking cotton balls to the front sticky part. This was the first time I did this activity with my youngest (she's 22 months) and yup, it's still a keeper.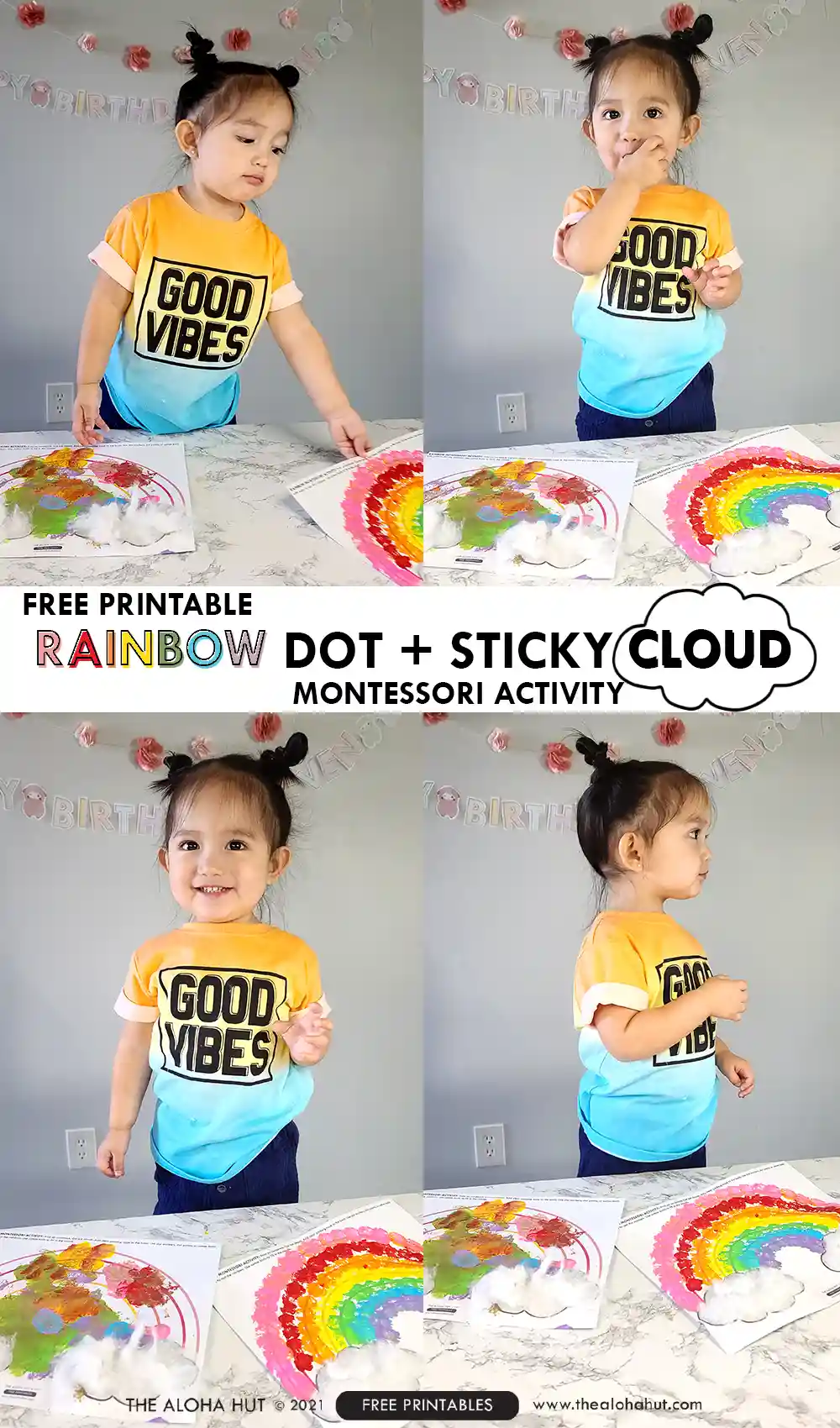 And remember, our printables are always free! All we ask is you share with friends and family!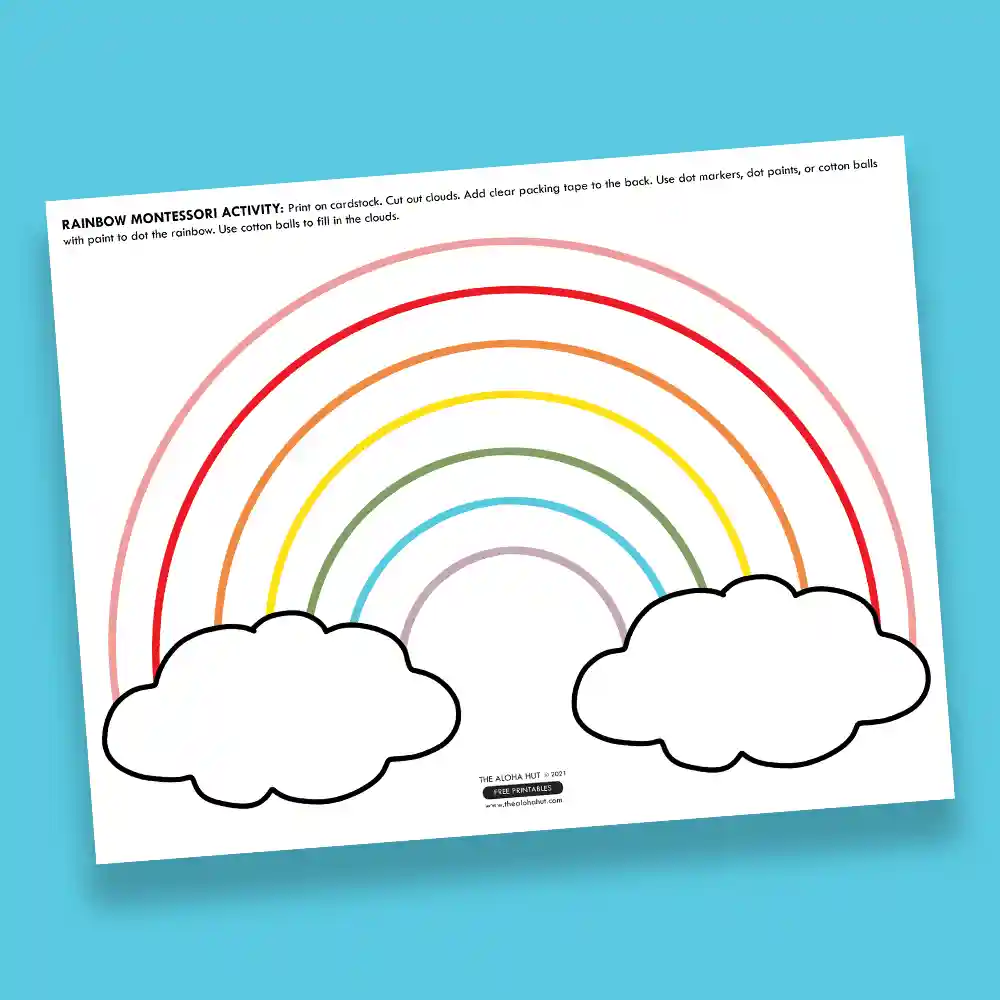 Much love and aloha,
Stacey + Niki