Thanksgiving Thankful Tree & Gratitude Tree
Thanksgiving Thankful Tree & Gratitude Tree
This post may contain affiliate links. Read our disclosure policy.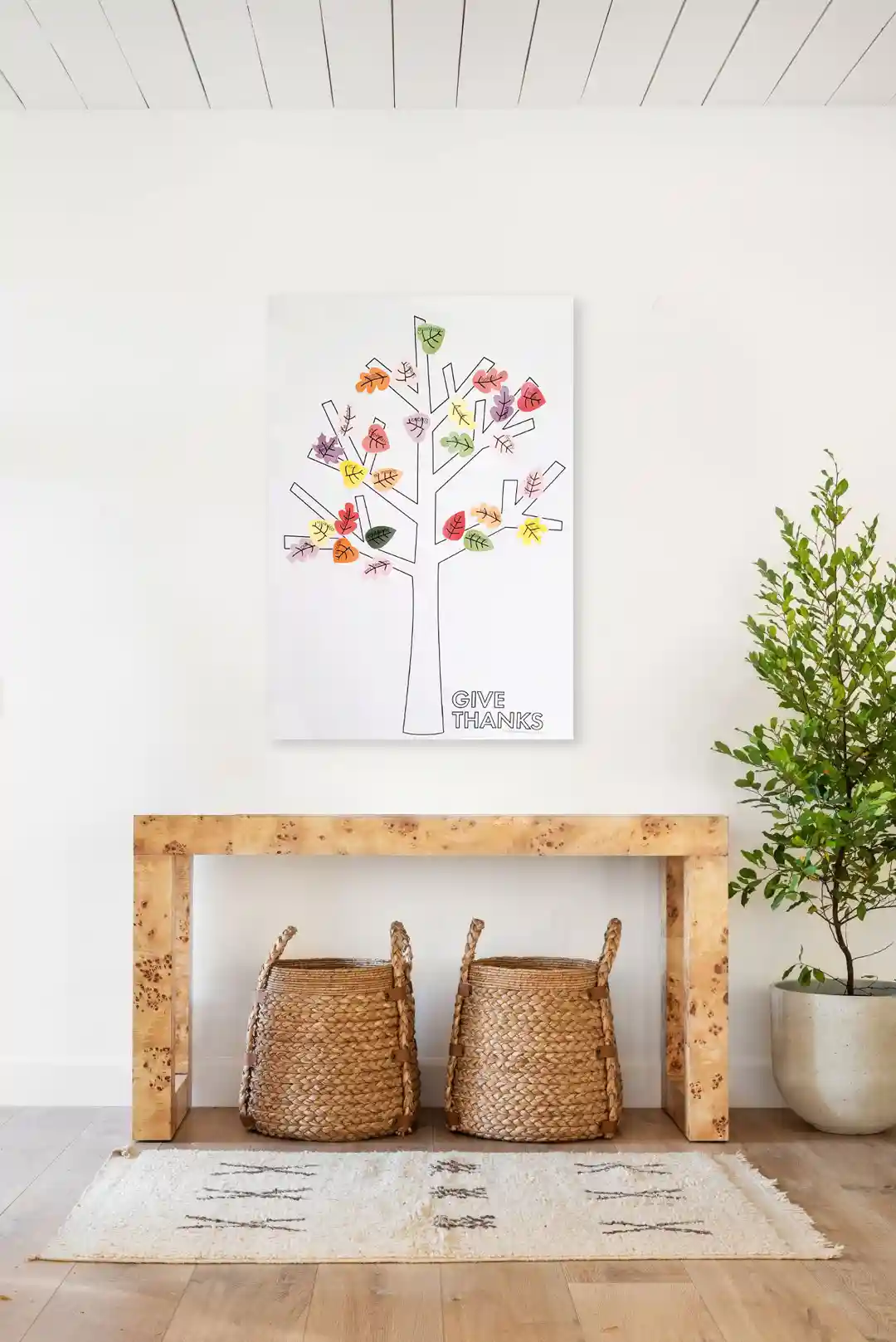 A thankful tree is the perfect Thanksgiving tradition the whole family can participate in! Throughout the month of November we love writing down the things or people we're grateful for. The goal is to have the tree full of leaves with all the things we're thankful for before our Thanksgiving feast. It's a fun Thanksgiving activity and helps us focus on all the blessings we have.
We print the gratitude tree as a 24×36" engineer blueprint at our local print shop. They're super cheap and only cost $3 for the 24×36" poster. We love the blueprint size because it makes a big impact and we can fit more leaves on our gratitude tree. Plus it doubles as cute and easy Thanksgiving decor.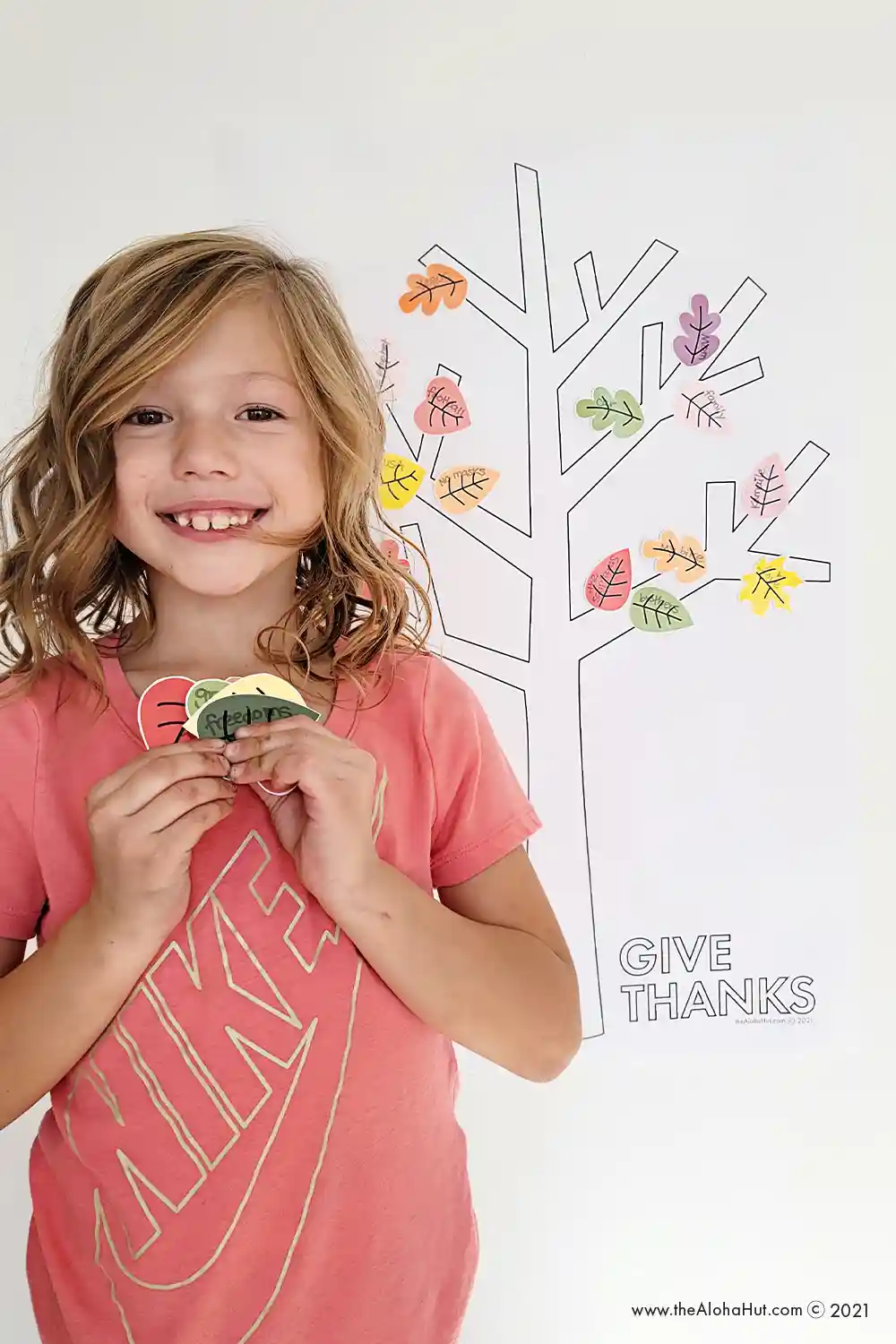 We've also included leaves you can print from home. Download the file at the end of this post and print on standard weight paper or cardstock if you'd like more durable leaves. We like to cut all the leaves out at once so it's easy for the kids and adults to write down what they're grateful for each day leading up to Thanksgiving.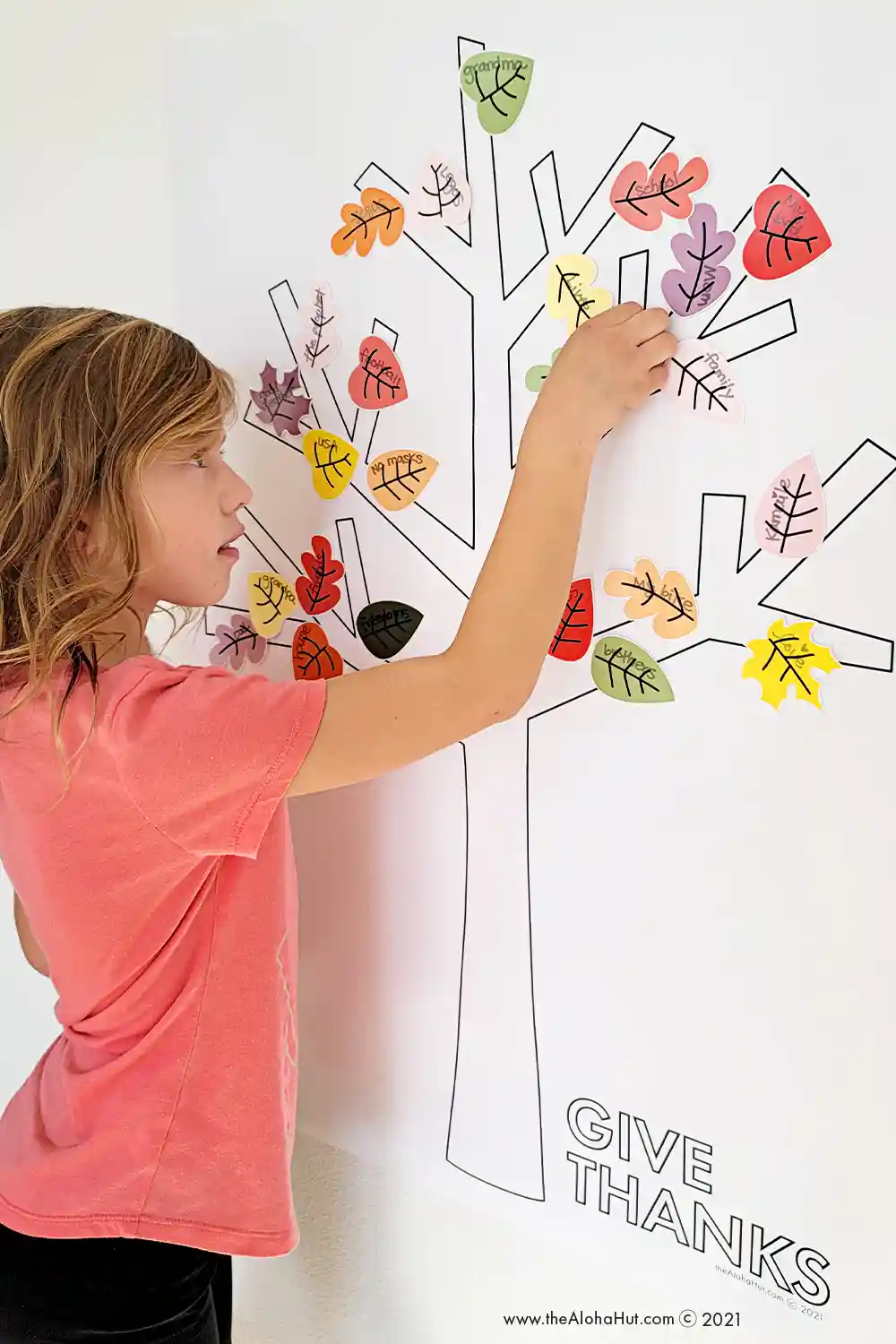 You can do the thankful tree all at once or slowly add to the tree each day throughout the month of November. If you're never done a Thankful Tree before, start a new family tradition this year and add this fun activity to your Thanksgiving festivities. It's a simple and easy family tradition that we look forward to each Thanksgiving. Personally, we do this as our first FHE each November.
Don't forget to follow us on instagram and pinterest for more easy and free ideas for the holidays!
Much love and aloha,
Stacey + Niki
---