Alphabet Letter C Craft
This post may contain affiliate links. Read our disclosure policy.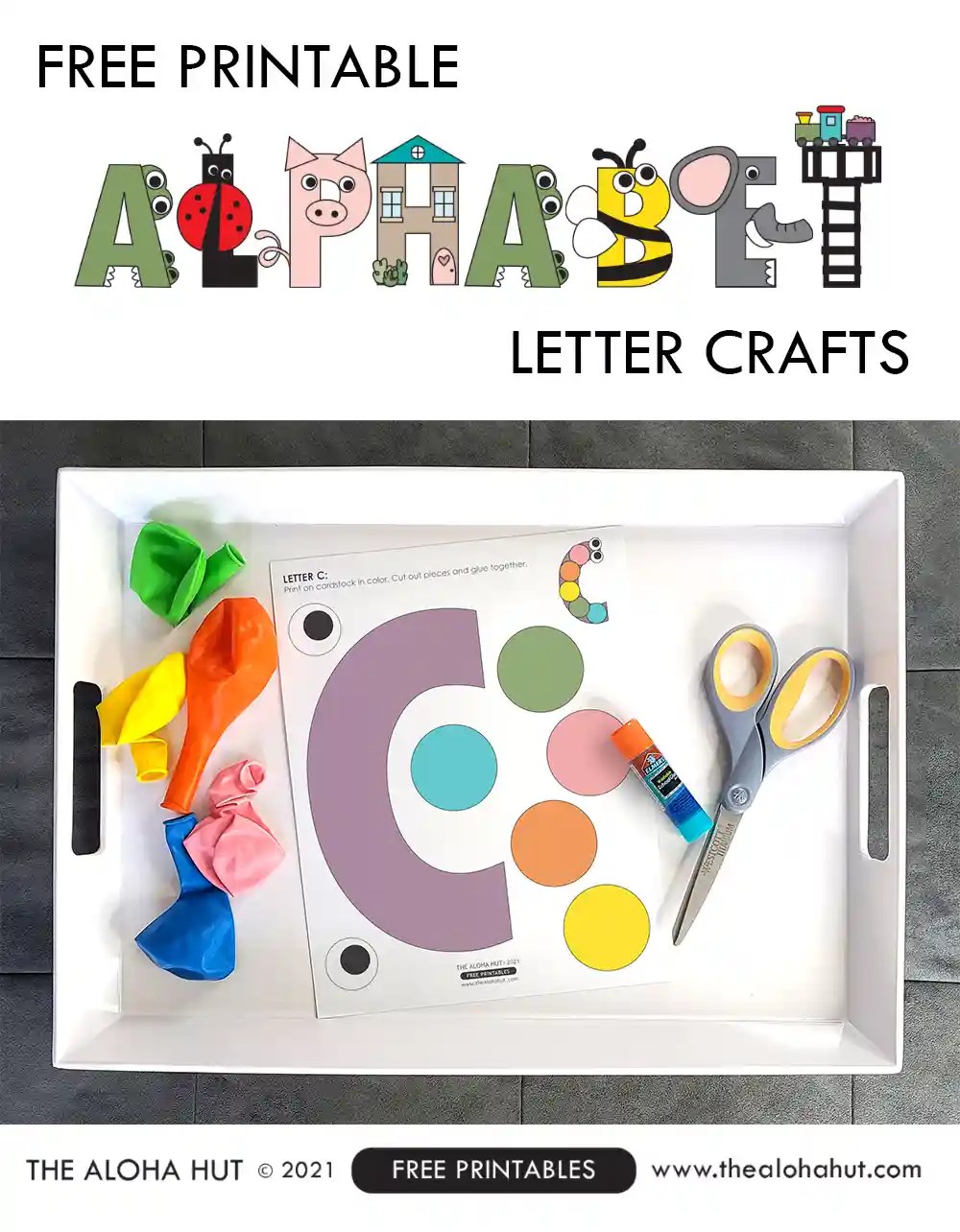 C is for CATERPILLAR! Free printable alphabet letter crafts to help your little one learn the ABC's. Follow along with us as we roll out a craft for the entire alphabet. We'll be uploading 2-3 letters a day so you can go at your own pace.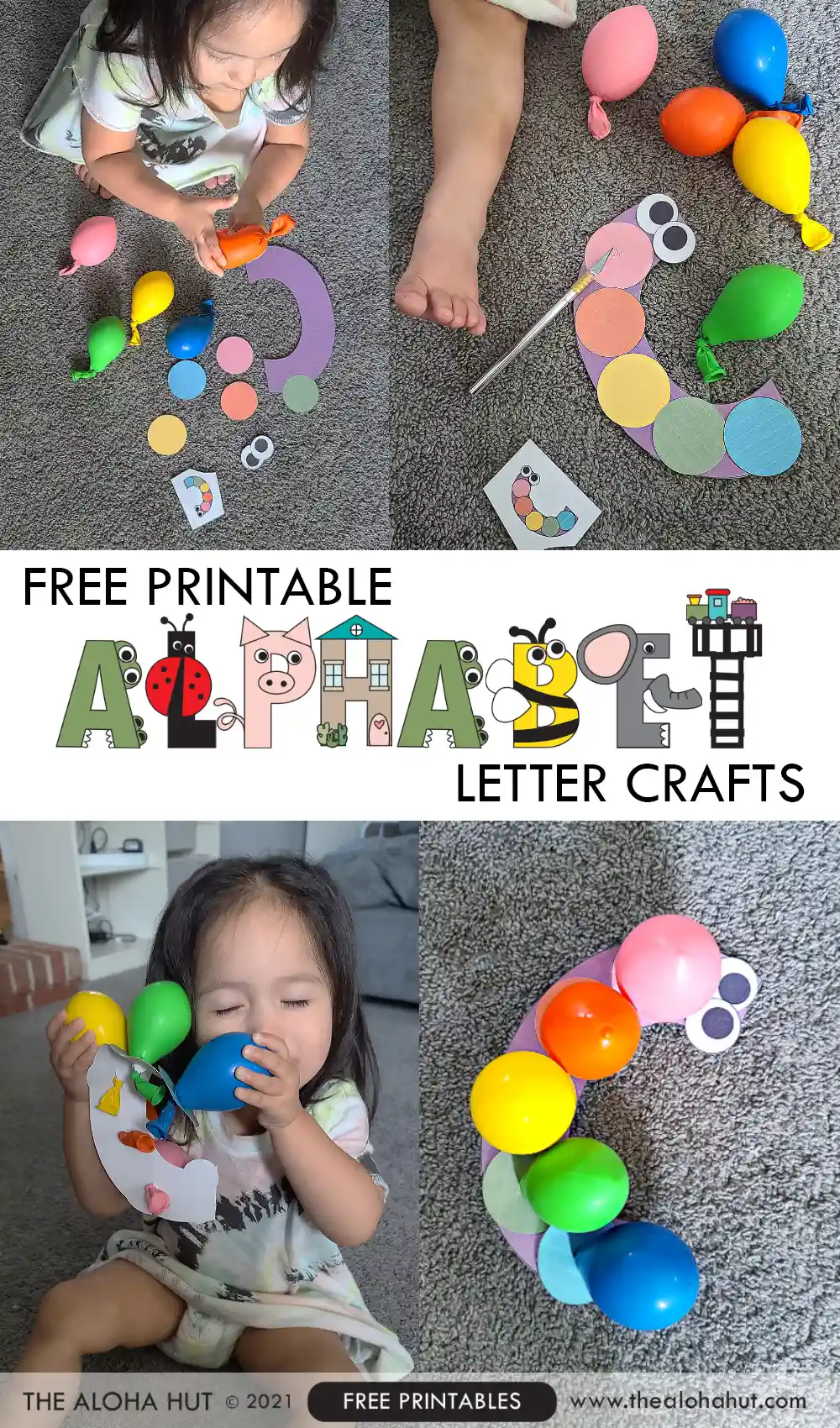 Be as creative or as simple as you want. We've made a colored printable letter and a black + white printable letter for full creativity! Today we used balloons for our caterpillar dots but giant colored pom poms would be so cute! We didn't want to run to the store so we used what we had in our craft box. And what child doesn't love balloons!?!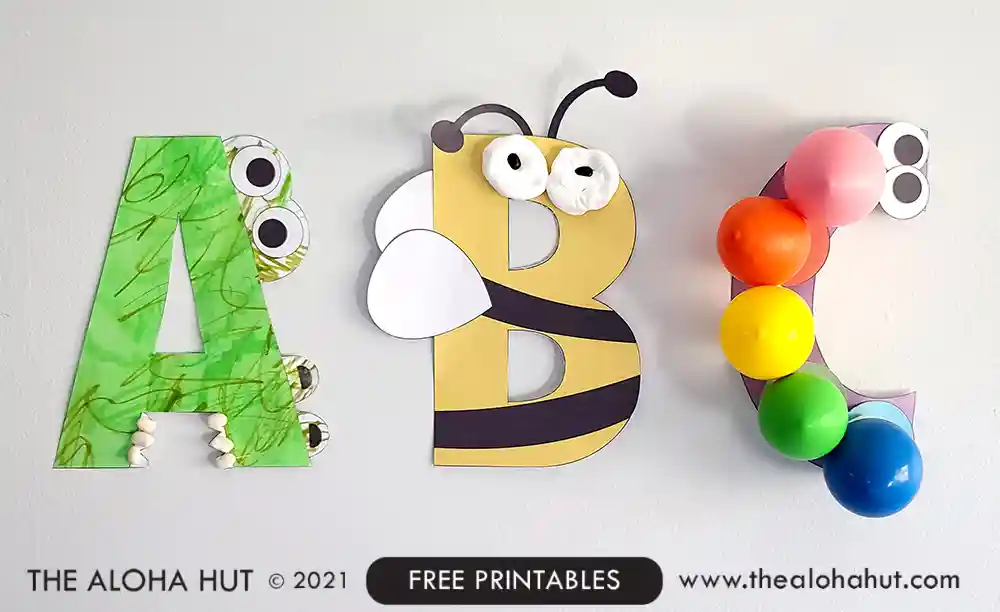 We hang these up on the wall one by one until we've finished the entire alphabet. Our kids love looking at all the letters they've learned and created. It's like their own little art exhibit! If you're just getting started, click here for Letter A and here for Letter B in our alphabet series of letter crafts.
Follow us on instagram @thealohahut to be notified when we put out new printables.
Much love and aloha,
Stacey + Niki
---