Alphabet Letter A Craft
This post may contain affiliate links. Read our disclosure policy.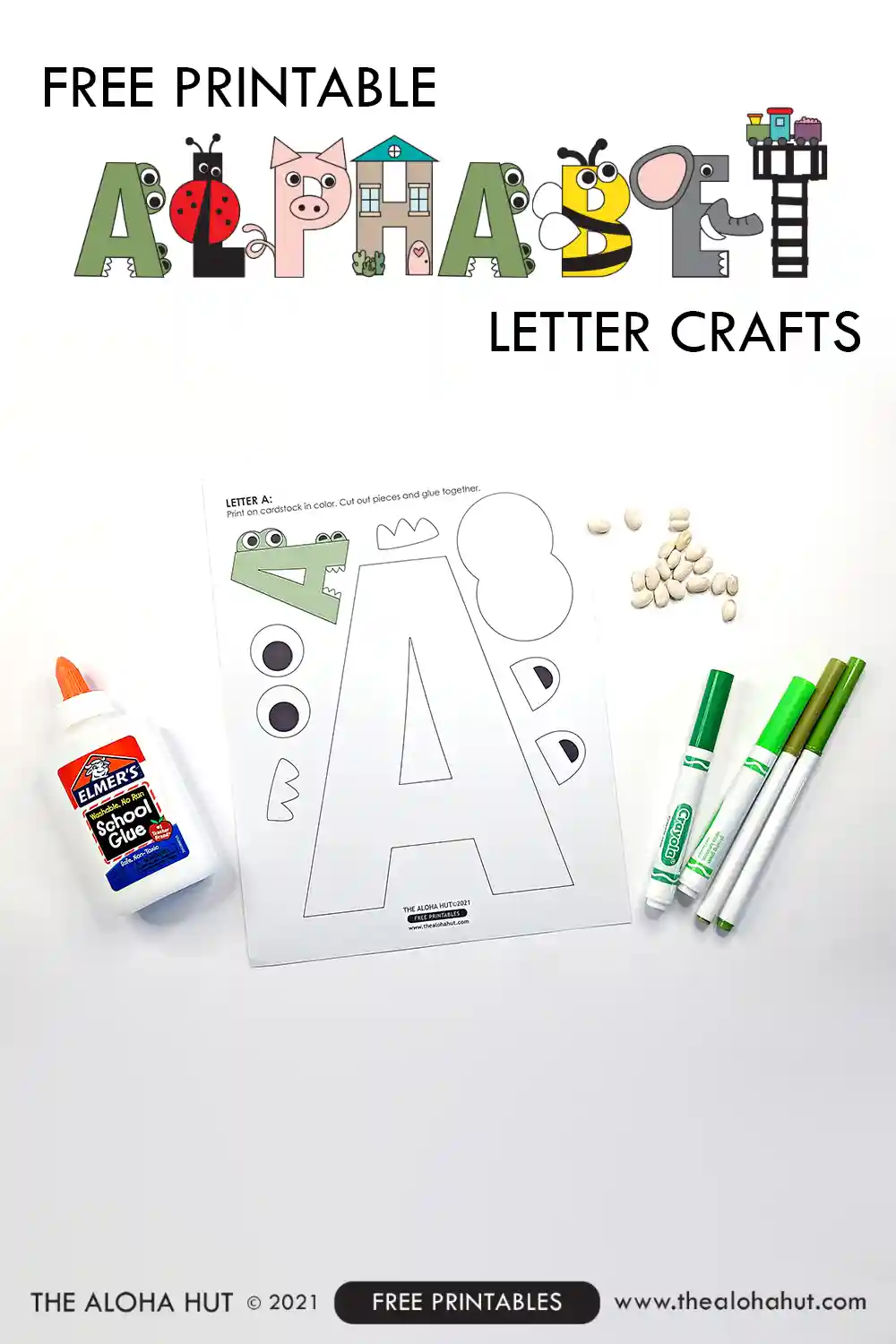 A is for ALLIGATOR! We're so excited to share this entire series with you all! Letter crafts are one of our favorite ways of teaching the alphabet to our littles. And they're so fun because you can literally be as simple or creative as your heart desires. All you need to do is download and print off our FREE PRINTABLES, cut and glue. We're starting off with the letter A but we'll be rolling all the letters out these next few days, at least two at a time. We'll show you different variations to give you ideas; but what we really want is to see how your little one decorates their letters! Tag us on instagram @thealohahut to be featured!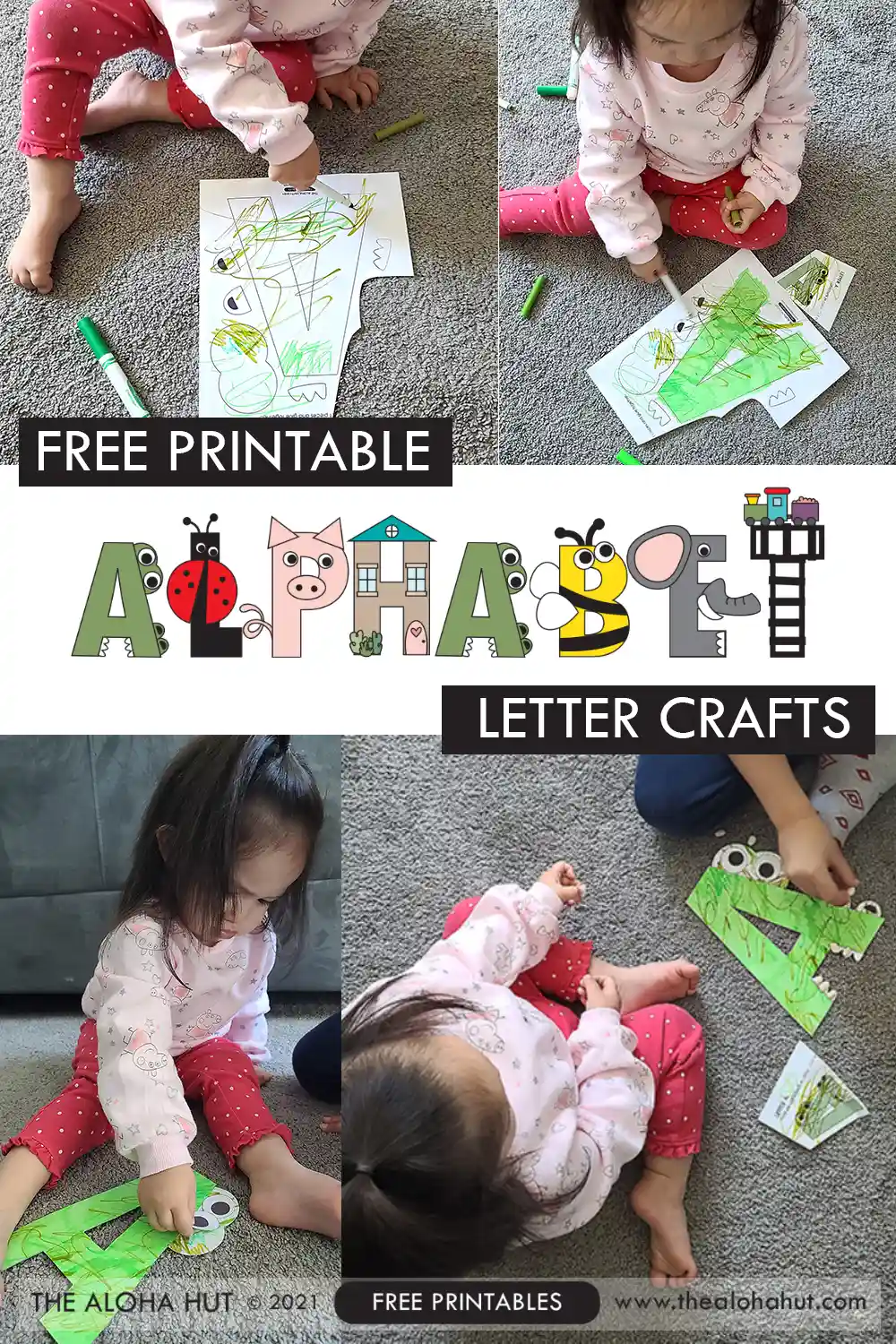 For our letter A, we used white beans for the teeth. Look around your house and get creative. If I had green sequins, I would have had her glue those on for the scaly skin. My little one loves to color so I set out 4 different greens to choose from and we both decorated it while singing "The A says 'ah' the A says 'ah', every letter makes a sound, the A says 'ah'". That's a song from Leap Frog Letter Factory. My oldest son's Kindergarten teacher recommended it to me as he had a really difficult time remembering all the sounds and it helped so much. Now, each of my kids have taken turns falling in love with it during their preschool and kindergarten years.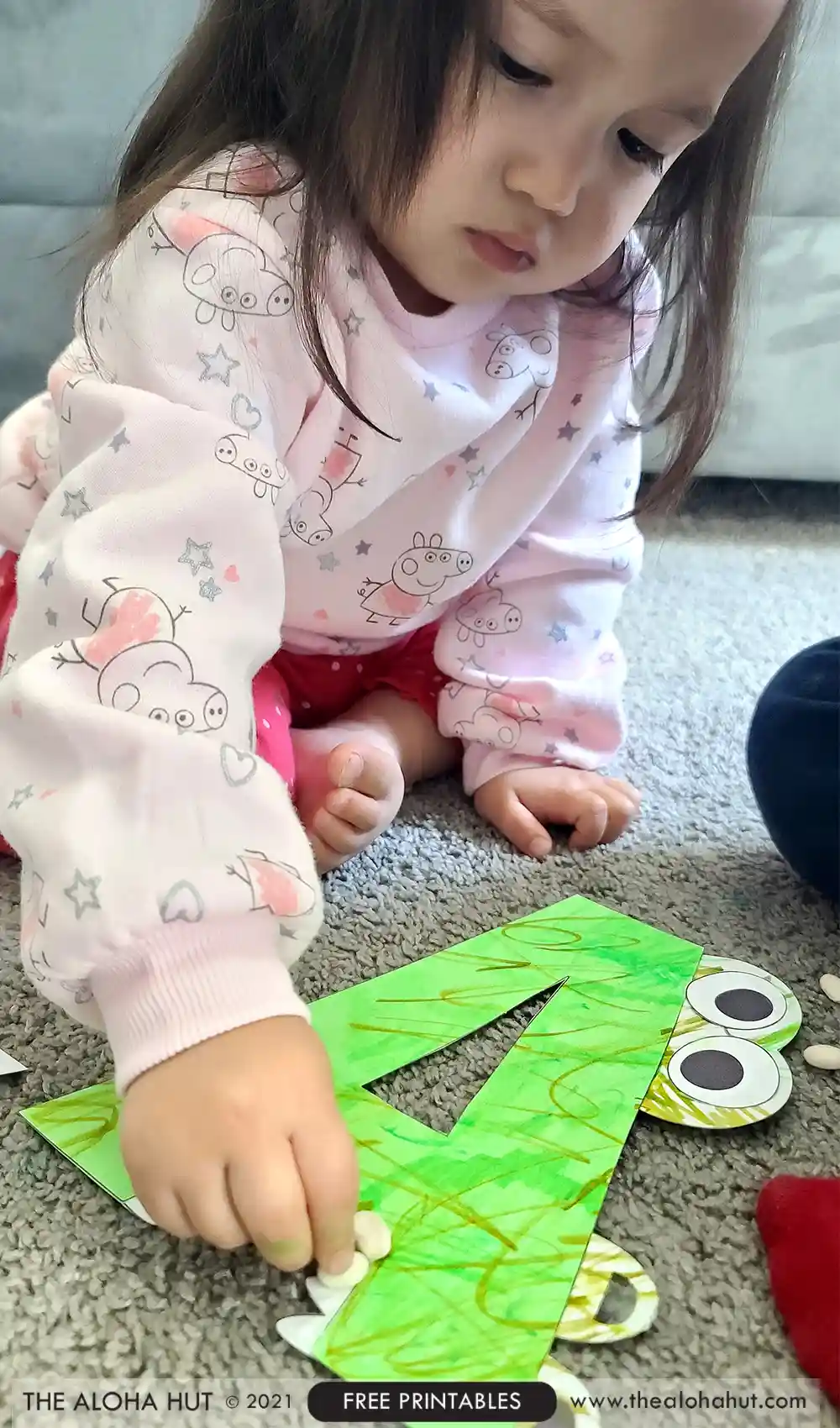 We hang these up on the wall one by one until we've finished the entire alphabet. Our kids love looking at all the letters they've learned and created. It's like their own little art exhibit!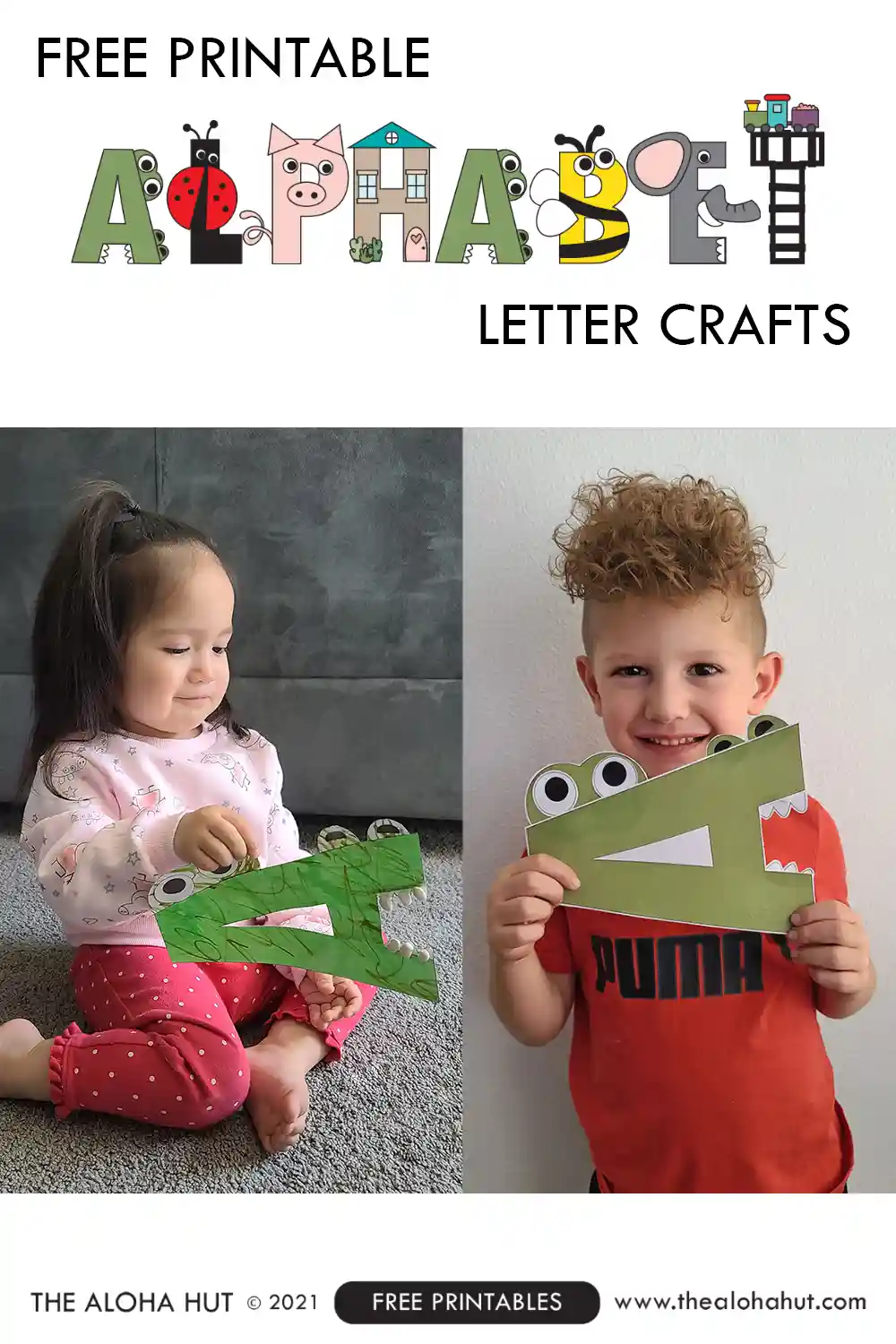 To get the lrest of the alphabet letter crafts, click on the letter link below:
Follow us on instagram to be notified whenever we put out a new printable.
Much love and aloha,
Stacey + Niki
---