How to Throw the Best Stranger Things Party: Part 1
How to Throw the Best Stranger Things Party: Part 1
This post may contain affiliate links. Read our disclosure policy.
Whether you're planning an epic Halloween party, stellar birthday party or the perfect viewing party, we've put together 16 totally rad Stranger Things party ideas, along with a bunch of awesome FREE PRINTABLES that every Stranger Things fan will love. Let's take a dive into the Upside Down and see all of our best ideas to help you throw the best Stranger Things party of the year!
It's hard to believe that Stranger Things will be coming to an end next year. Netflix announced that Season 5 will sadly be the final chapter from the 80's inspired hit series; but just because the kids from Hawkins Indiana will be saying goodbye, doesn't mean we can't keep the strangeness alive with some stellar parties!
This Stranger Things party is chock full of ideas so we've broken it down into four posts. Click the links to jump between posts:
Part 3 – Stranger Things Party Food
Part 4 – Stranger Things Party Games & Activities
STRANGER THINGS PARTY INVITES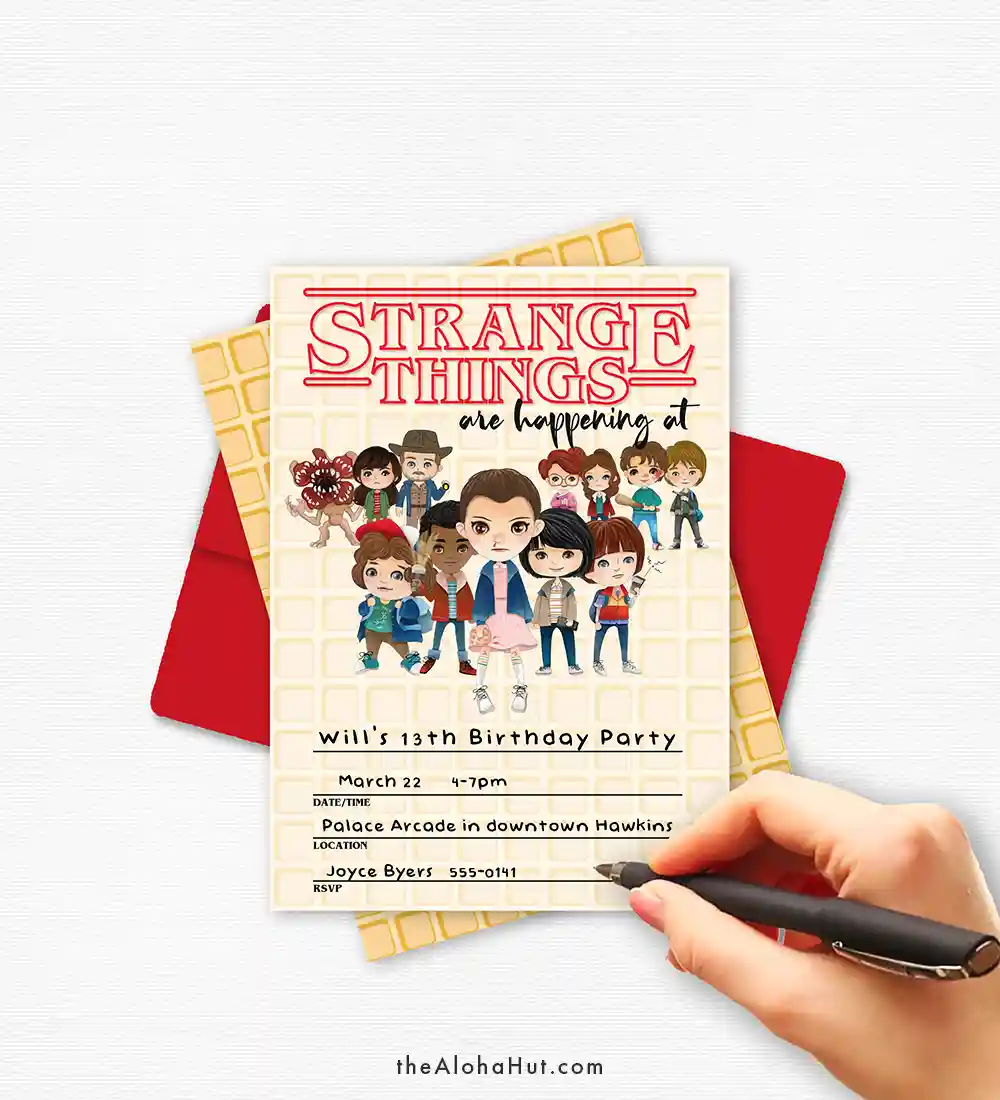 It all starts with the perfect invite. If you aren't familiar with Photoshop, Illustrator or any other design program, don't worry because we've got you. You can pick from five FREE printable Stranger Things Party Invitations that you can customize by writing in your own info or uploading to a free app like Canva and inserting your own text in the blank spaces. These Stranger Things invitations are versatile and can be used for Halloween, a Stranger Things birthday party or Stranger Things viewing parties!
STRANGER THINGS CUPCAKE TOPPERS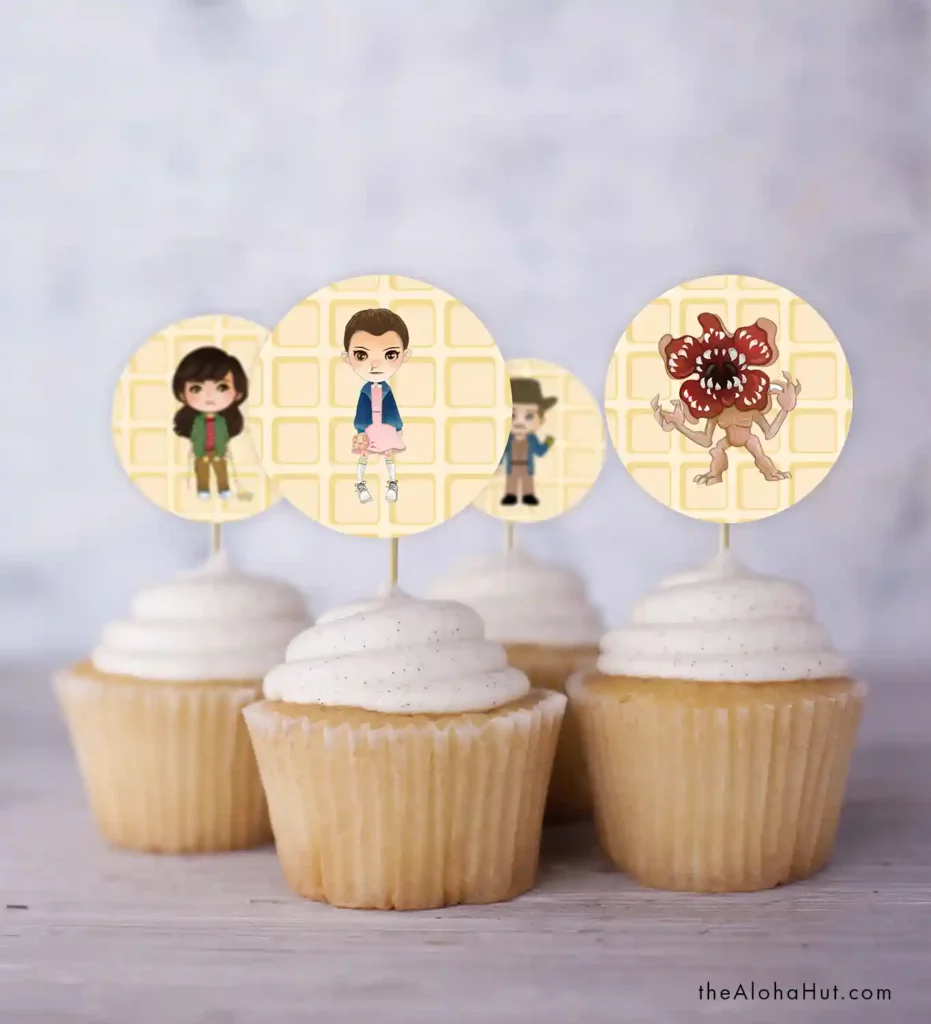 One of the easiest ways to show the theme of the party is through cupcake toppers. We created FREE PRINTABLE Stranger Things cupcake toppers that only require you to cut out, attach to toothpicks and stick into your cupcakes or cake. Download the Stranger Things cupcake toppers for Season 1, Season 3, or Season 4.
Check out the other three posts that will help give you even more ideas on how to plan an unforgettable party!
Thanks for being Strange with us,
Stacey + Niki
---