Alphabet Letter E Craft
This post may contain affiliate links. Read our disclosure policy.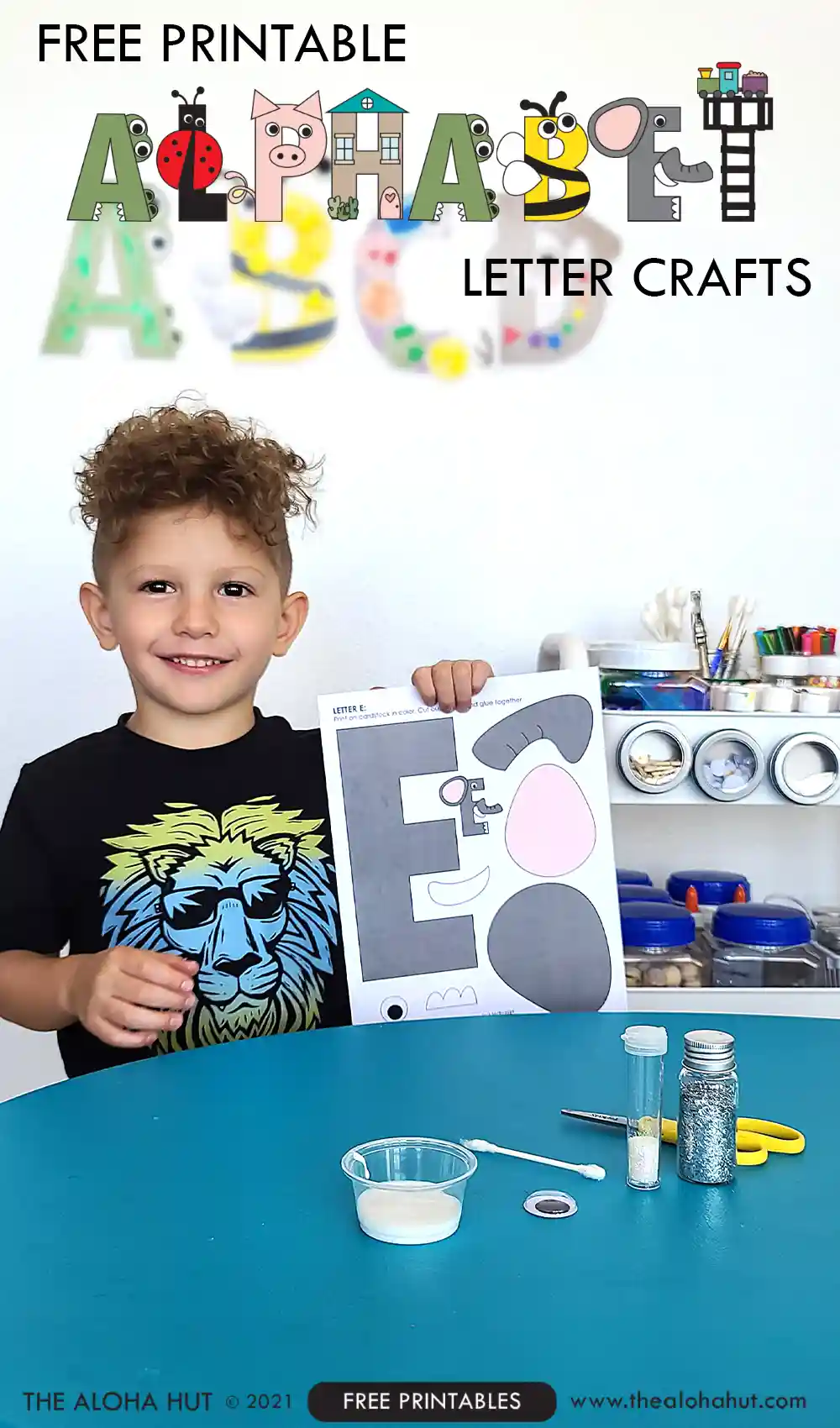 E is for ELEPHANT! Free printable alphabet letter crafts to help your little one learn the ABC's. Follow along with us as we roll out a craft for the entire alphabet. We'll be uploading 2-3 letters a day so you can go at your own pace.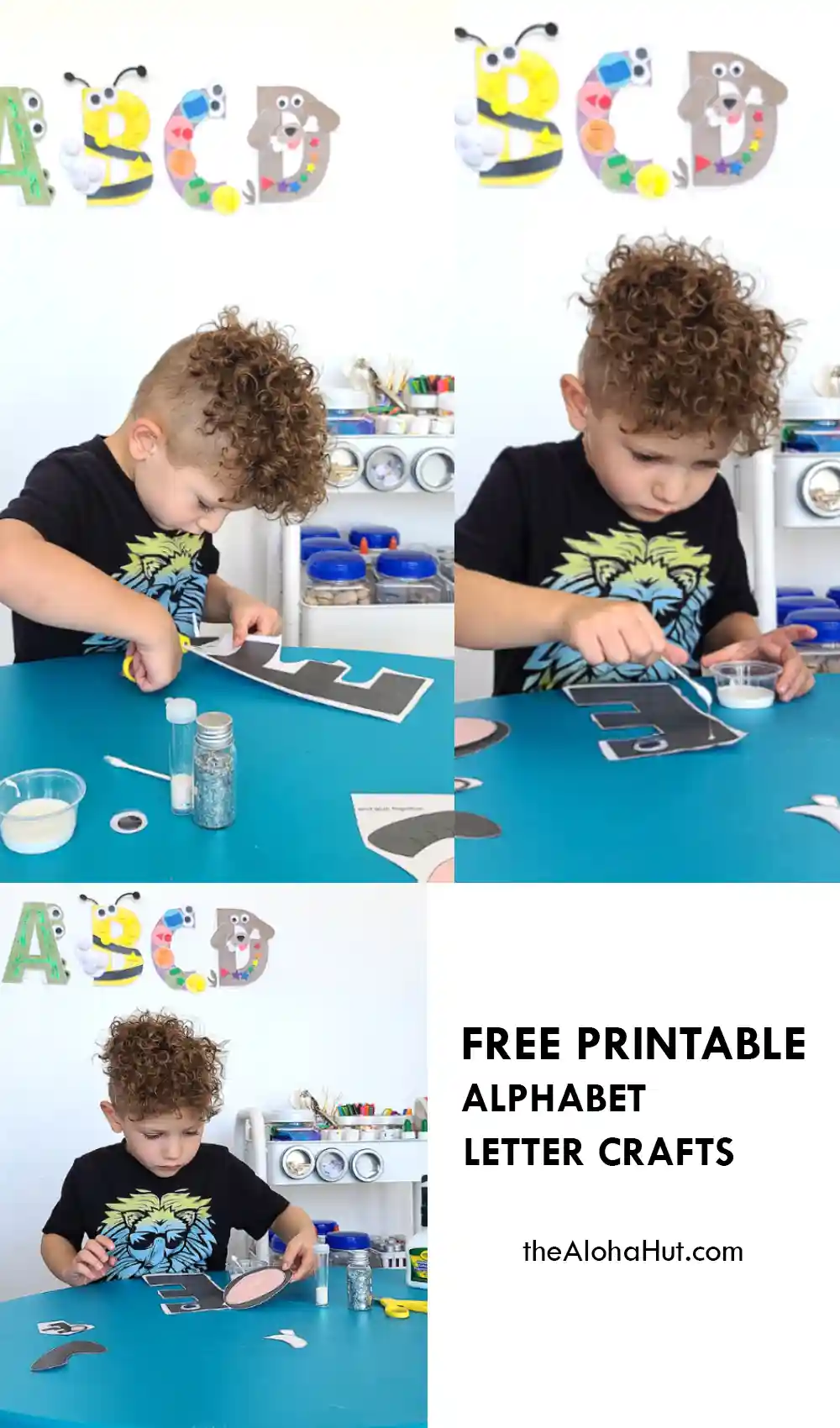 Be as creative or as simple as you want. We've made a colored printable letter and a black + white printable letter for full creativity! Print off, cut, glue and you're done or add a little pizazz with some glitter, pom poms, whatever you have on hand. That's what's so great about these; they can be embellished and bedazzled to however your child desires! And if you're looking for a great way to organize your kids art supplies, we LOVE art carts. They can be rolled wherever you're doing the art project and then put away into a closet when cleaning up. We love our metal utility cart because it's sturdy, has 3 tiers, and magnetic!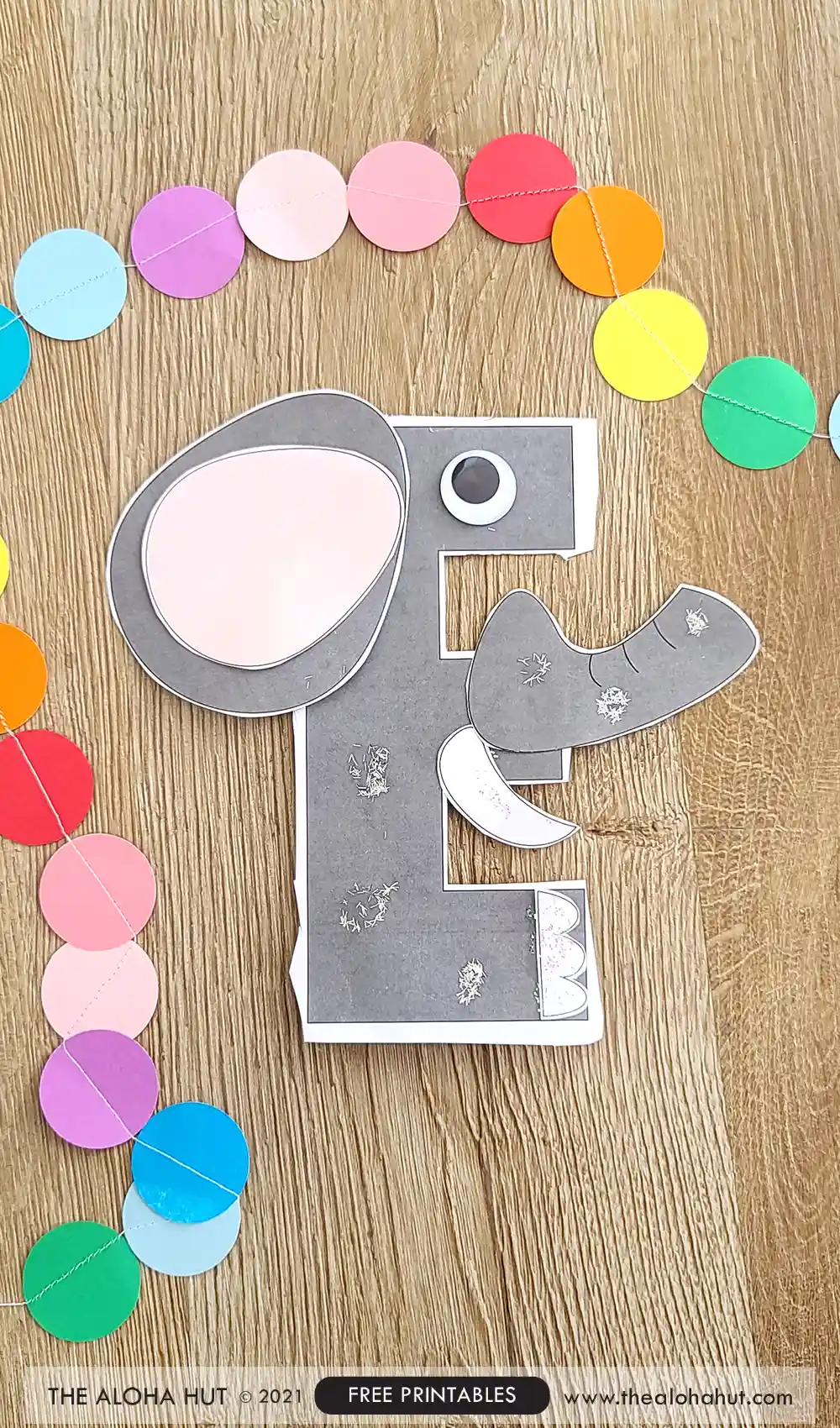 We hang these up on the wall one by one until we've finished the entire alphabet. Our kids love looking at all the letters they've learned and created. It's like their own little art exhibit! If you're just getting started, click on the letters below to see the post and get the free download for the alphabet letter crafts: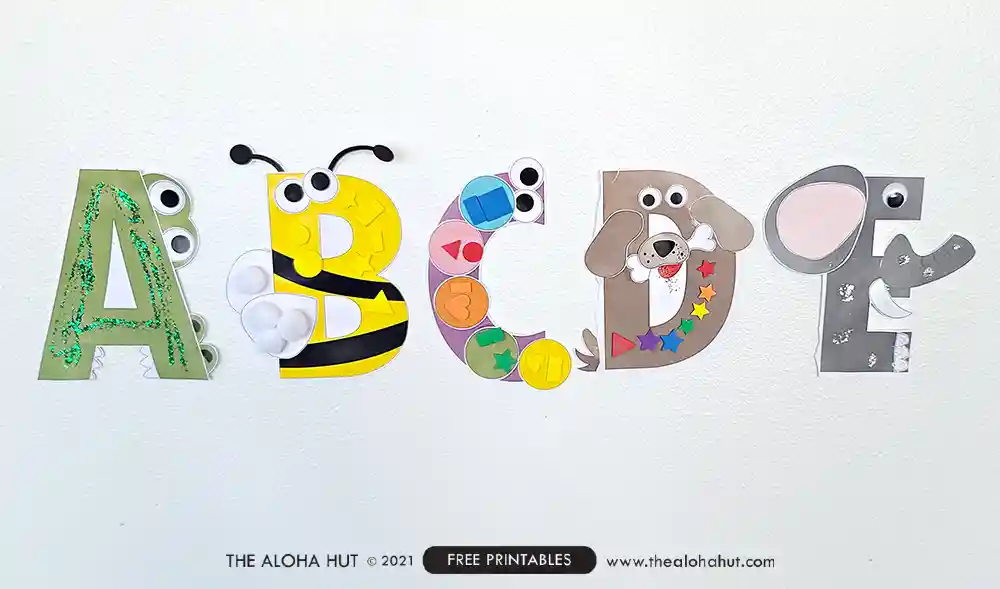 Did we mention that these are perfect for preschool classes, daycares, nannies, babysitters, grandparents, aunts/uncles, and so on, to do with the littles in your life. We've got lots of free printables of crafts/activities that are so easy and so fun to do with kids. And we're adding a new activity/craft daily to help you gather and spend time with your ohana (however that looks). 🙂
So follow us on instagram @thealohahut to be notified when we put out new printables.
Much love and aloha,
Stacey + Niki
---