Alphabet Letter Crafts K, L, M, N
Alphabet Letter Crafts K, L, M, N
This post may contain affiliate links. Read our disclosure policy.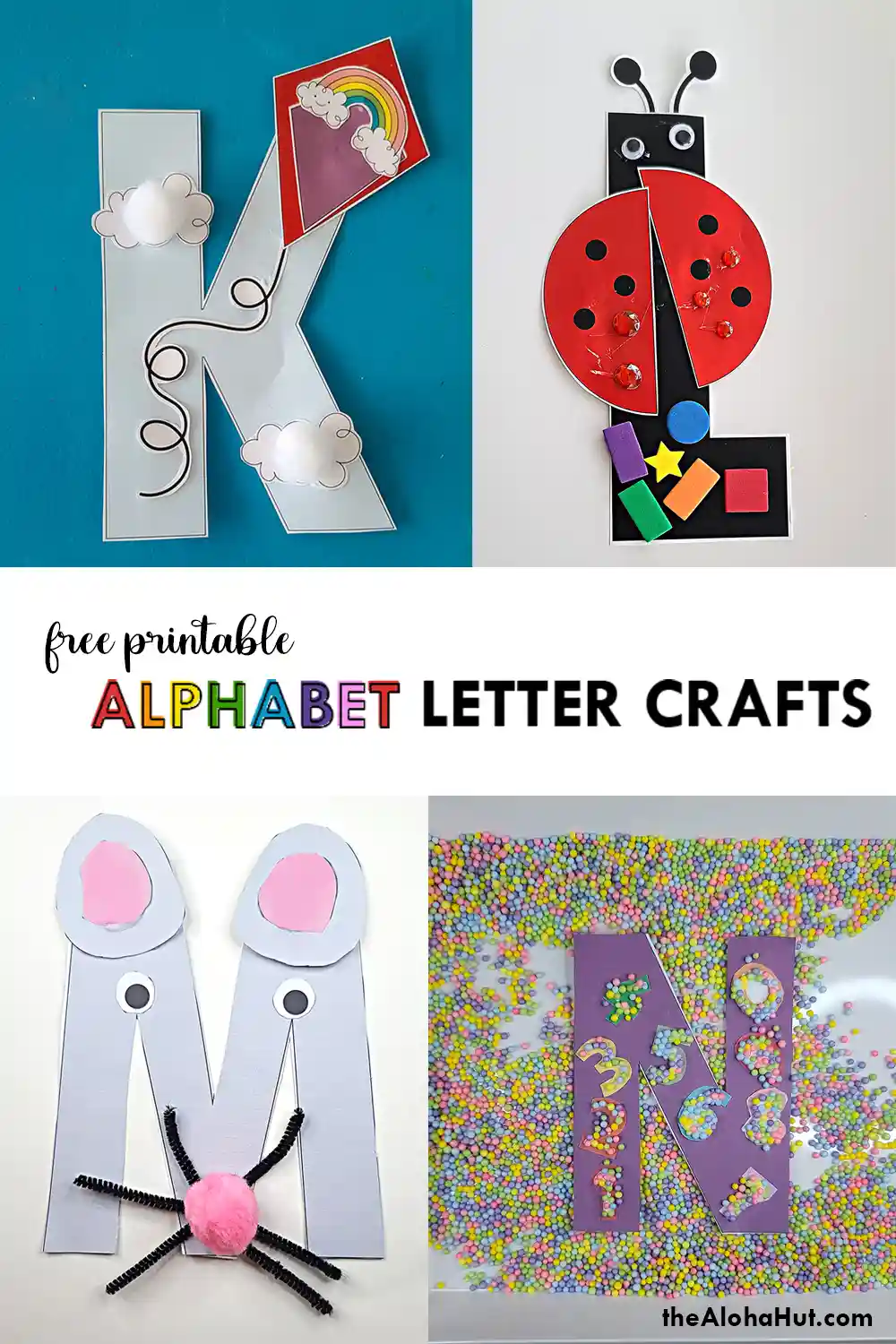 K is for KITE — L is for LADYBUG — M is for MOUSE — N is for NUMBERS!
Free printable alphabet letter crafts to help your little one learn the ABC's. Follow along with us as we roll out a craft for the entire alphabet. We're just past the halfway point and will be uploading four at a time from here forward so you and your littles can go at your own pace.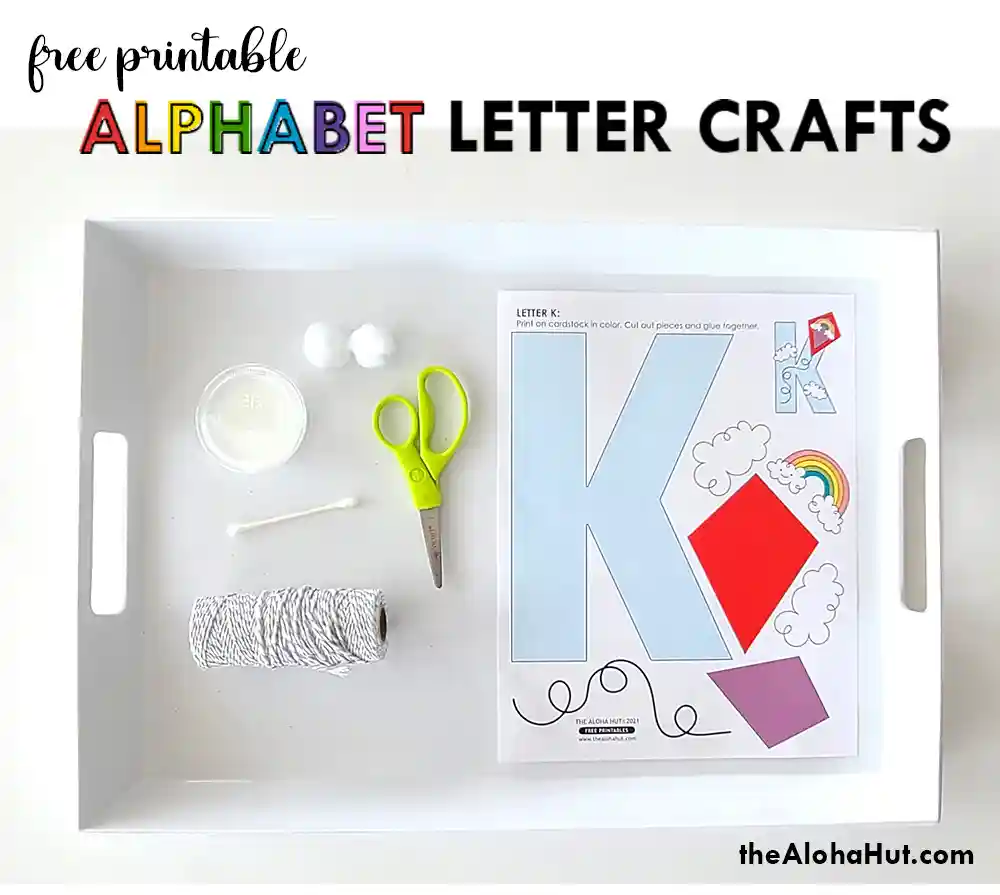 We've made a colored printable letter and a black + white printable letter for full creativity! Print off, cut, glue and you're done or take it up a notch by adding whatever supplies you have on hand. That's what's so great about these alphabet letter crafts; they can be embellished and bedazzled to however your child desires!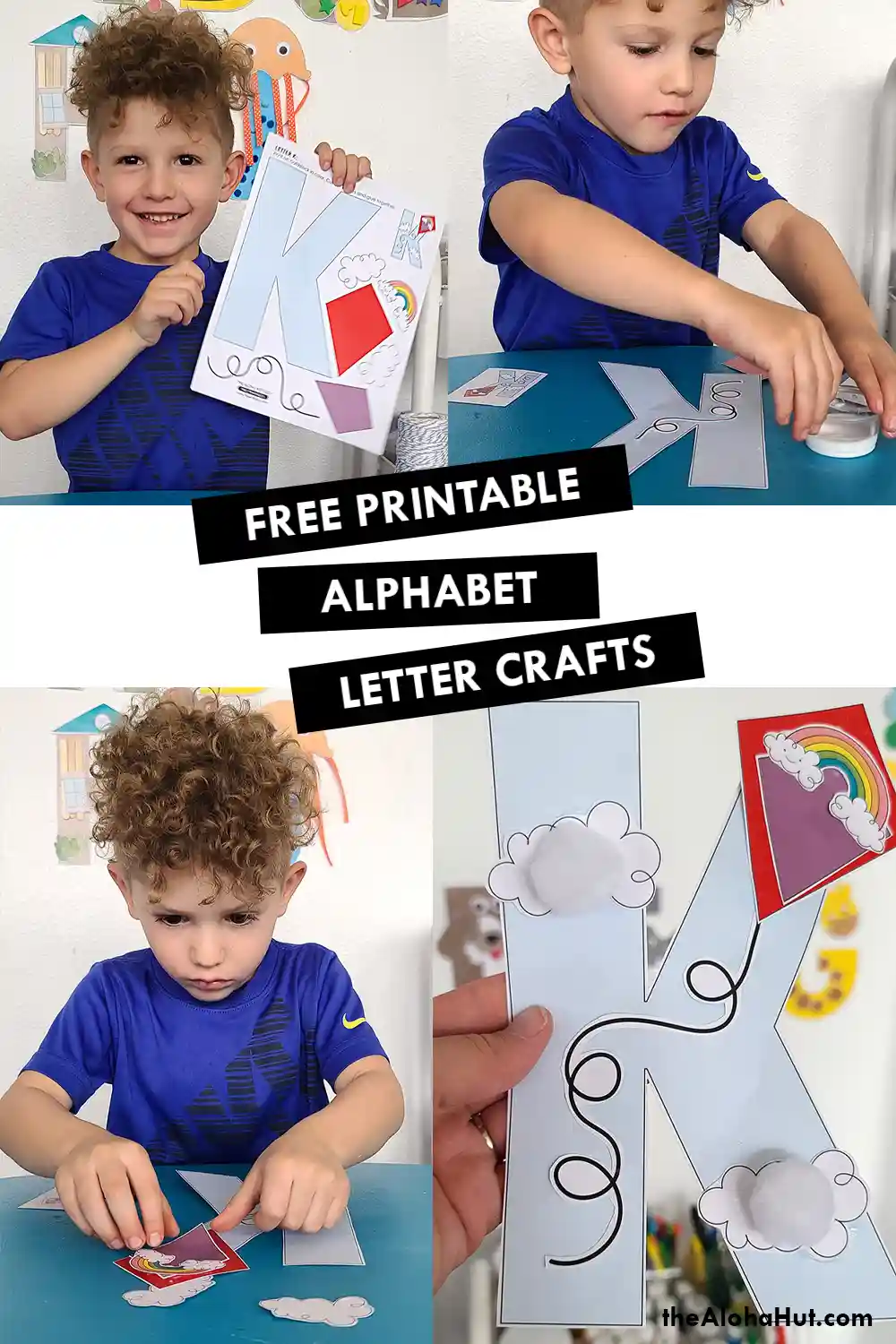 For our letter K, we fluffed the clouds with cotton balls.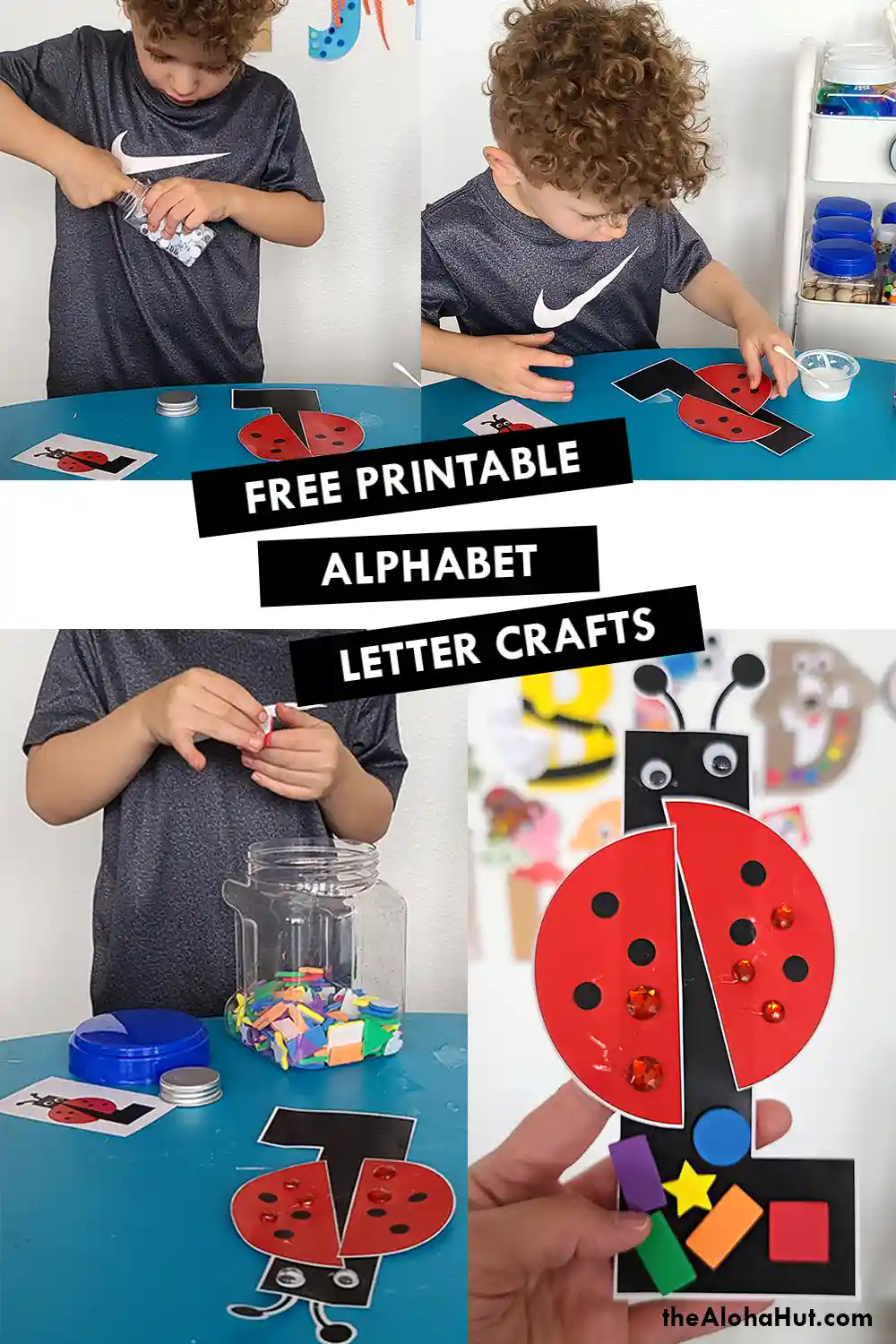 Stacey's son, Makai, decided his Letter L deserved some red jewels and rainbow foam stickers. He LOVES rainbow anything and would turn all of his letters into rainbows! While my daughter, Indie, had help from her older brother, Rodi to color her Letter L. And she used pipe cleaners for the antenna.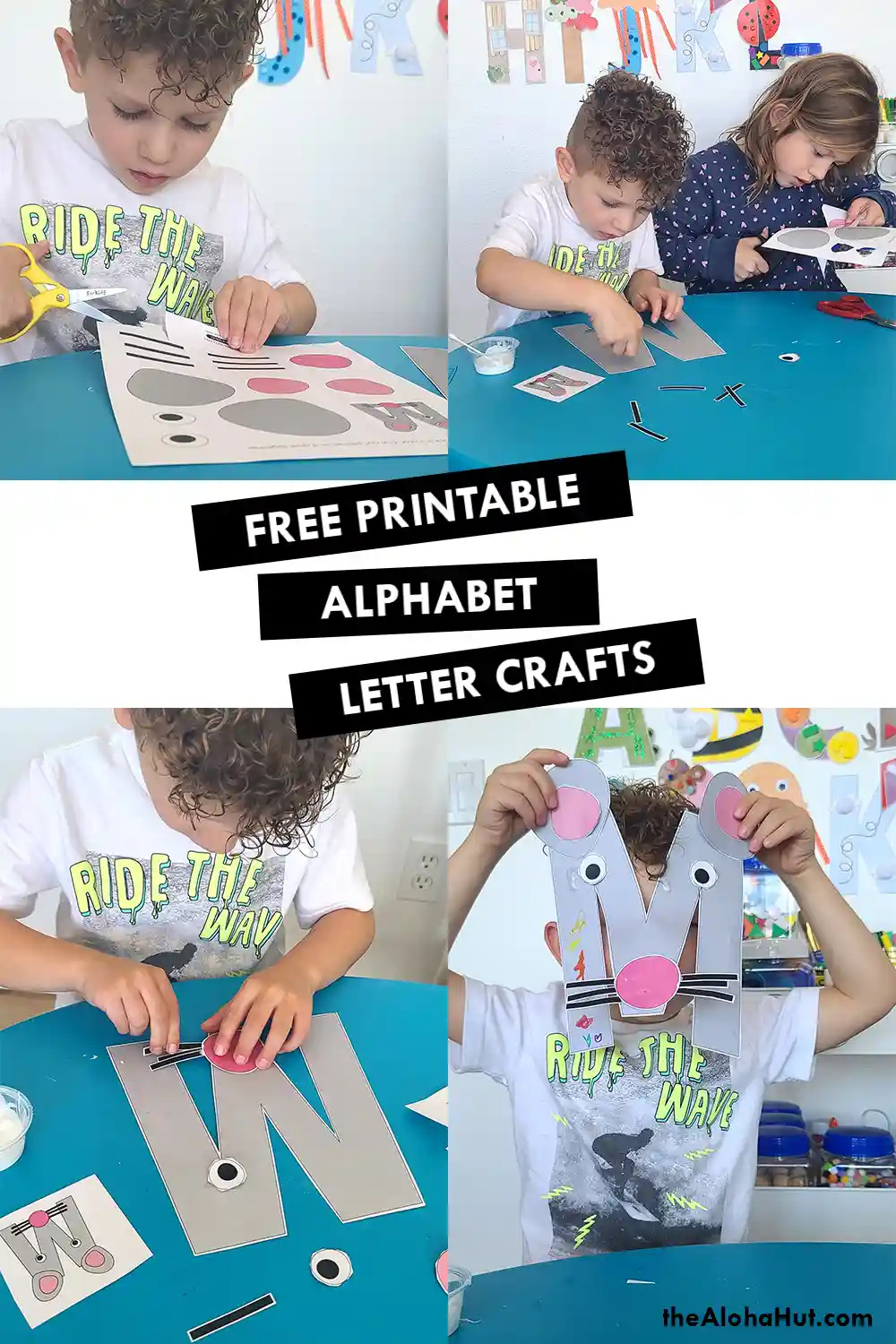 Indie loved her Letter M mouse. She kept trying to pull it down to play with it. We used a big pink pom pom and more pipe cleaners for the nose and whiskers.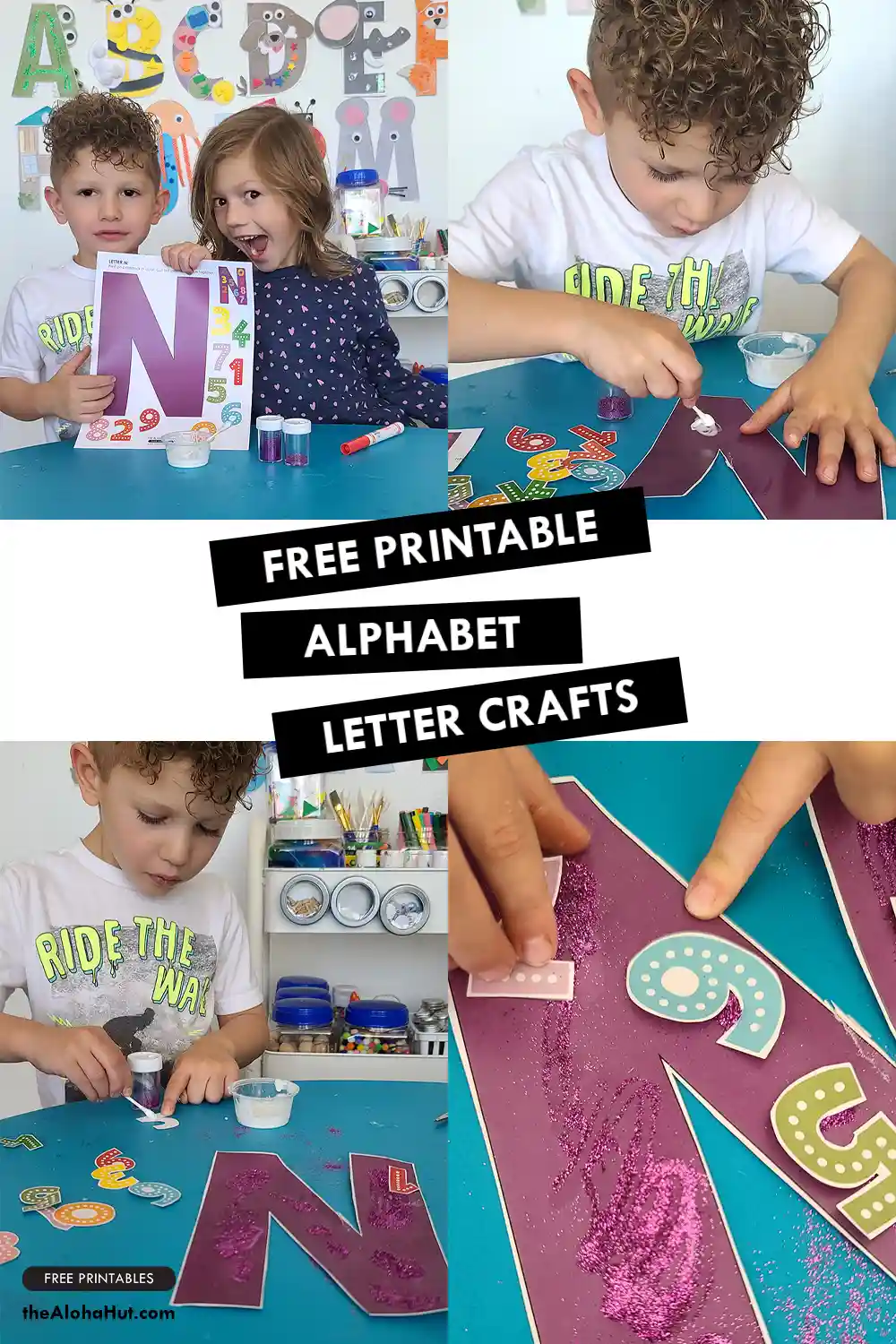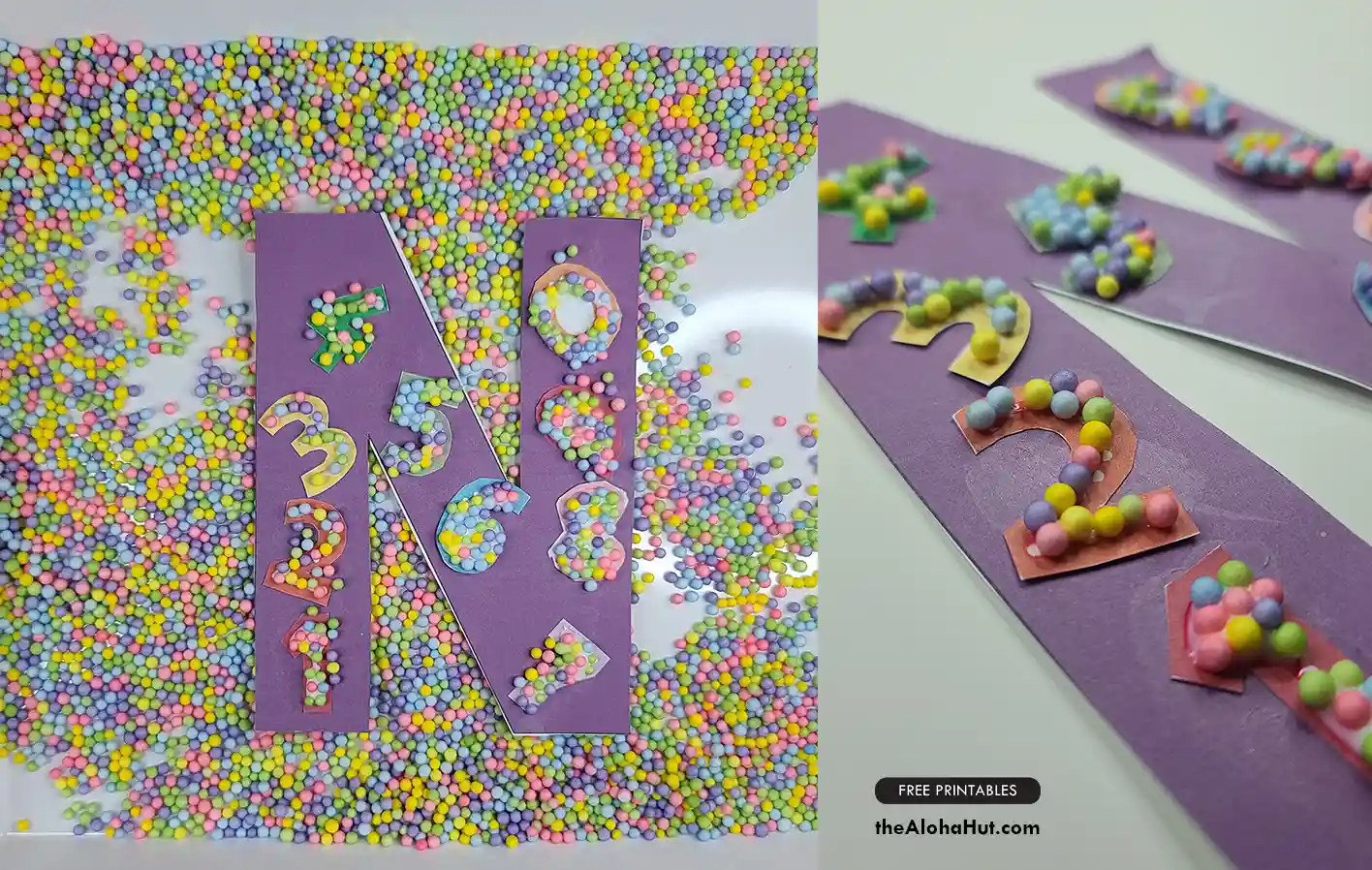 We had way too much fun with the Letter N! Those little balls are styrofoam slime balls. If your kids love sensory bins, these would be so much fun. All my kids couldn't keep their hands away because they're so satisfying to play with!
We hang these up on the wall one by one until we've finished the entire alphabet. Our kids love looking at all the letters they've learned and created. It's like their own little art exhibit! If you're just getting started, click on the letters below to see the post and get the free downloads: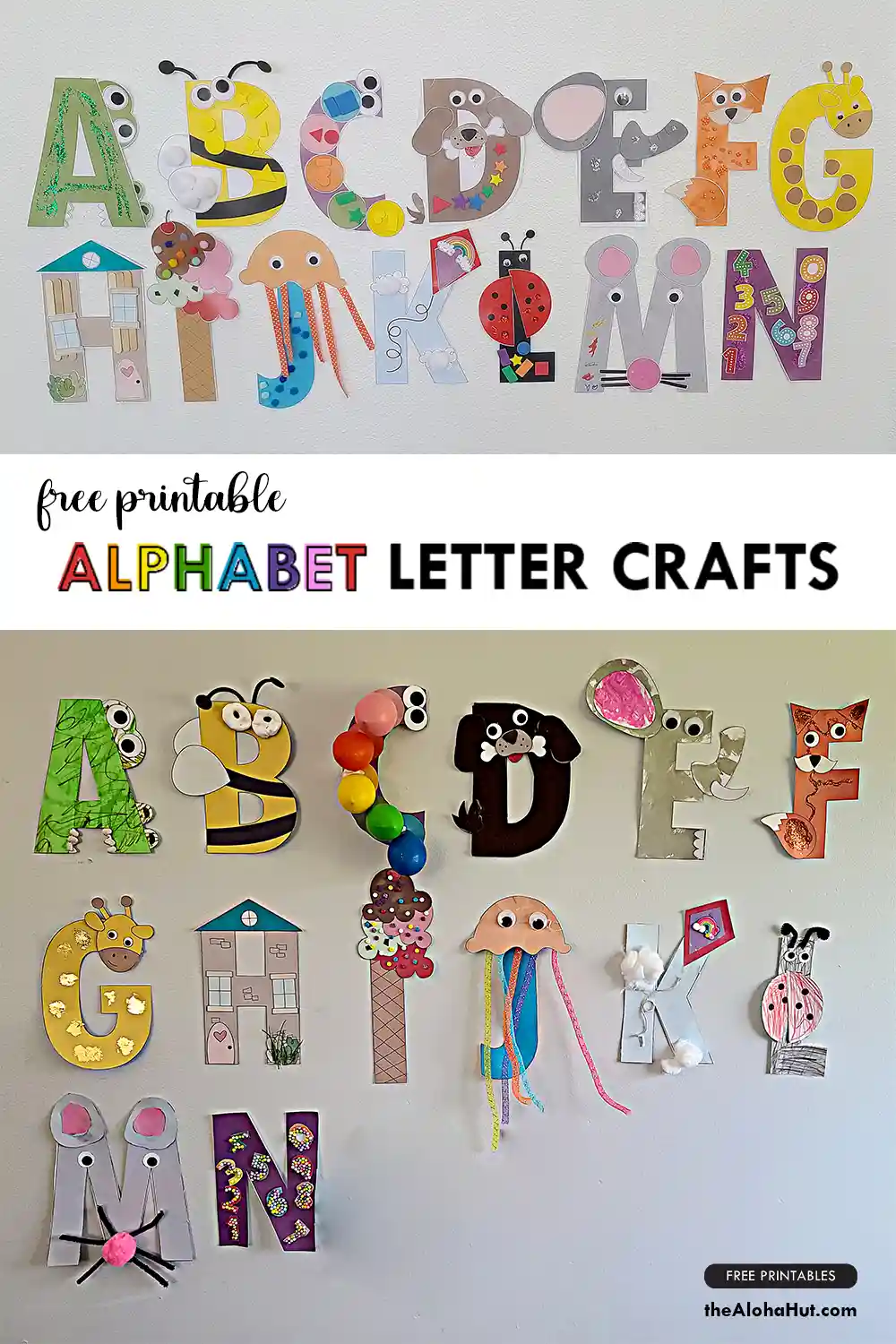 Whether you're a parent, grandparent, aunt/uncle, teacher, nanny, daycare worker, babysitter (did I miss anyone) these alphabet letter crafts are the perfect addition to helping the littles in your life learn their abc's.
For even more abc learning, check out our fun alphabet sensory bin activity that will help with fine motor skills and matching as well! (click here to read the post and download the free prints)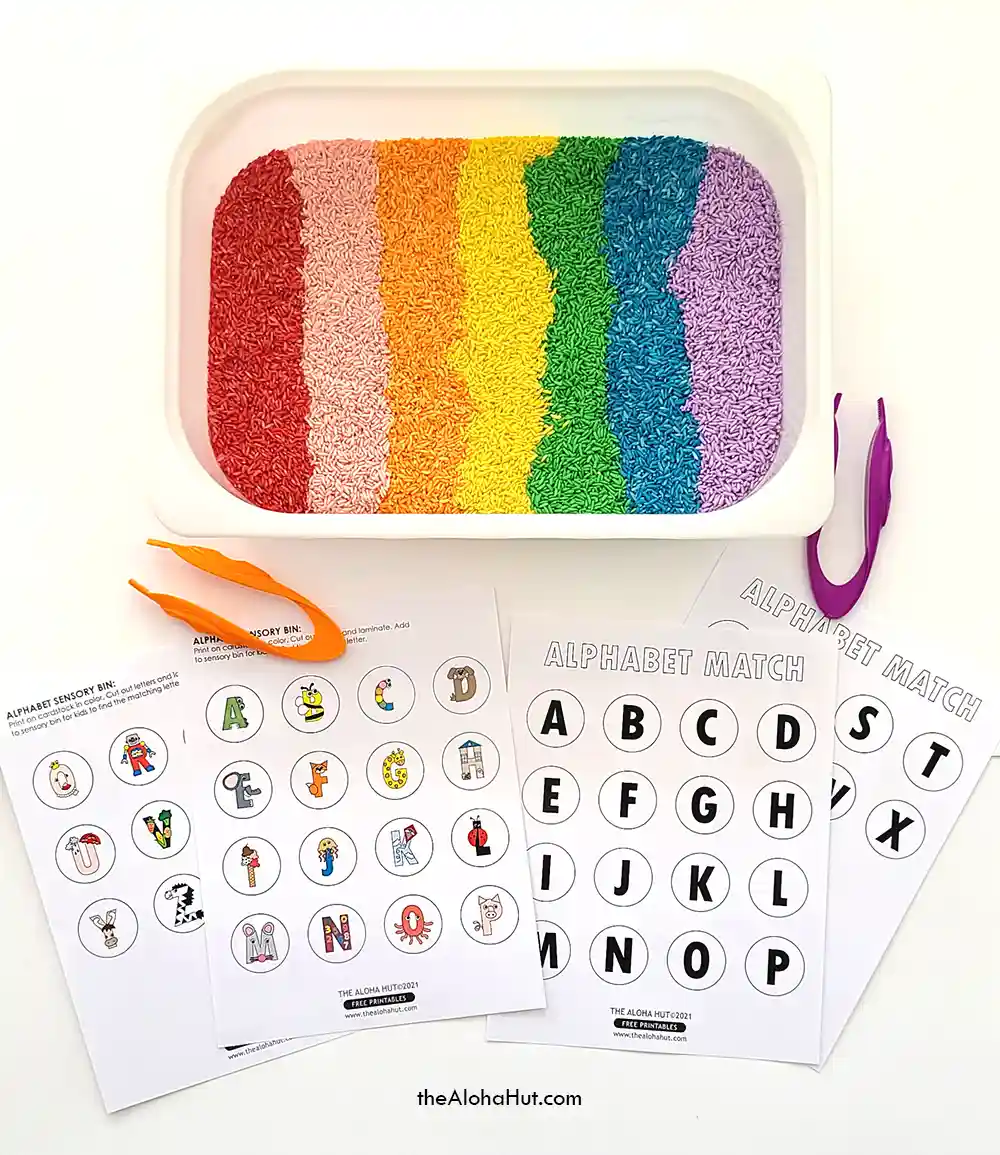 We are consistently adding printables, craft ideas, kids activities (all ages), party decor + games and more so follow us on instagram @thealohahutahut to be notified when we put out new content.
Much love and aloha,
Stacey + Niki
---