Disney Moana & Lilo Haku Lei Kids Activity
Disney Moana & Lilo Haku Lei Kids Activity
This post may contain affiliate links. Read our disclosure policy.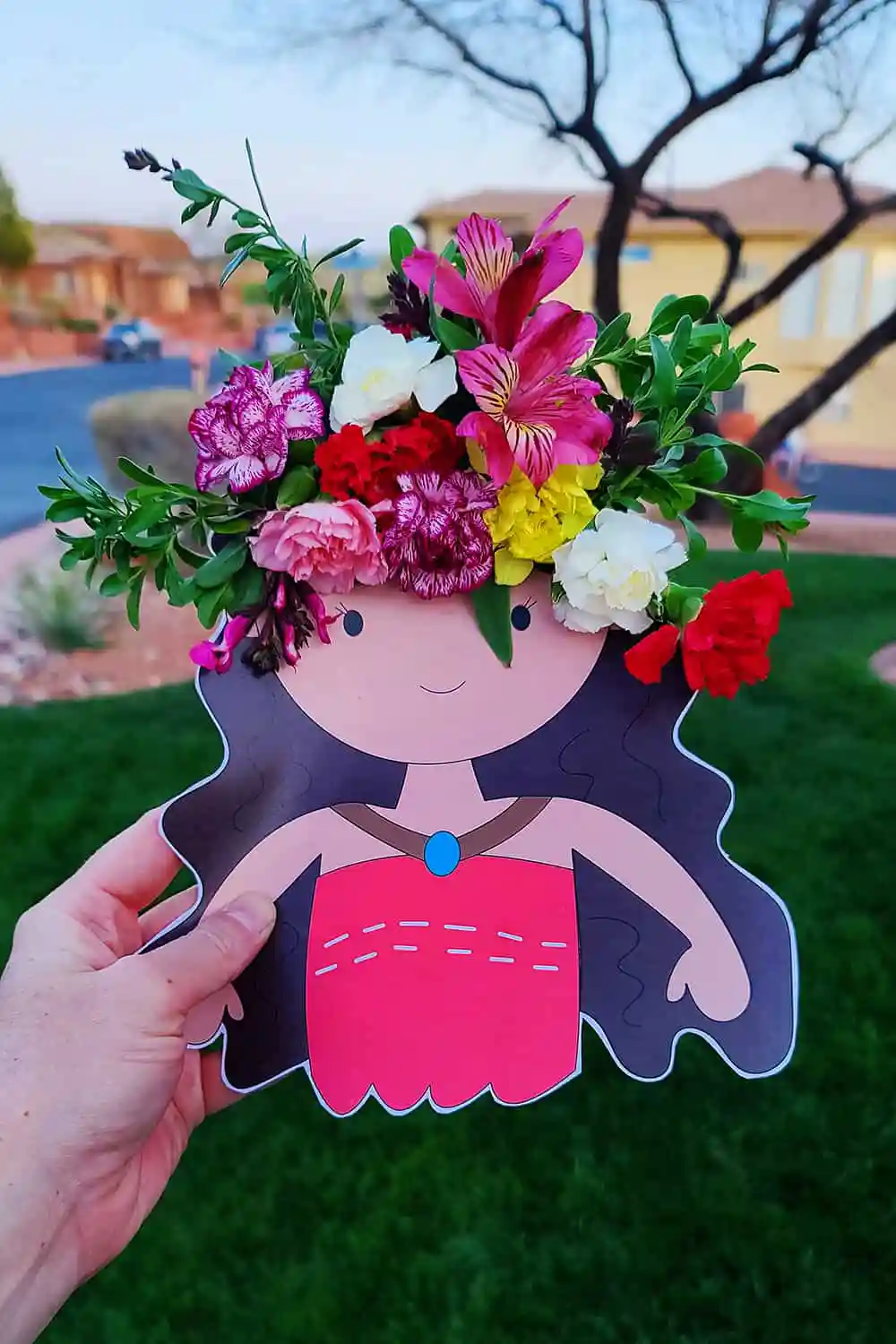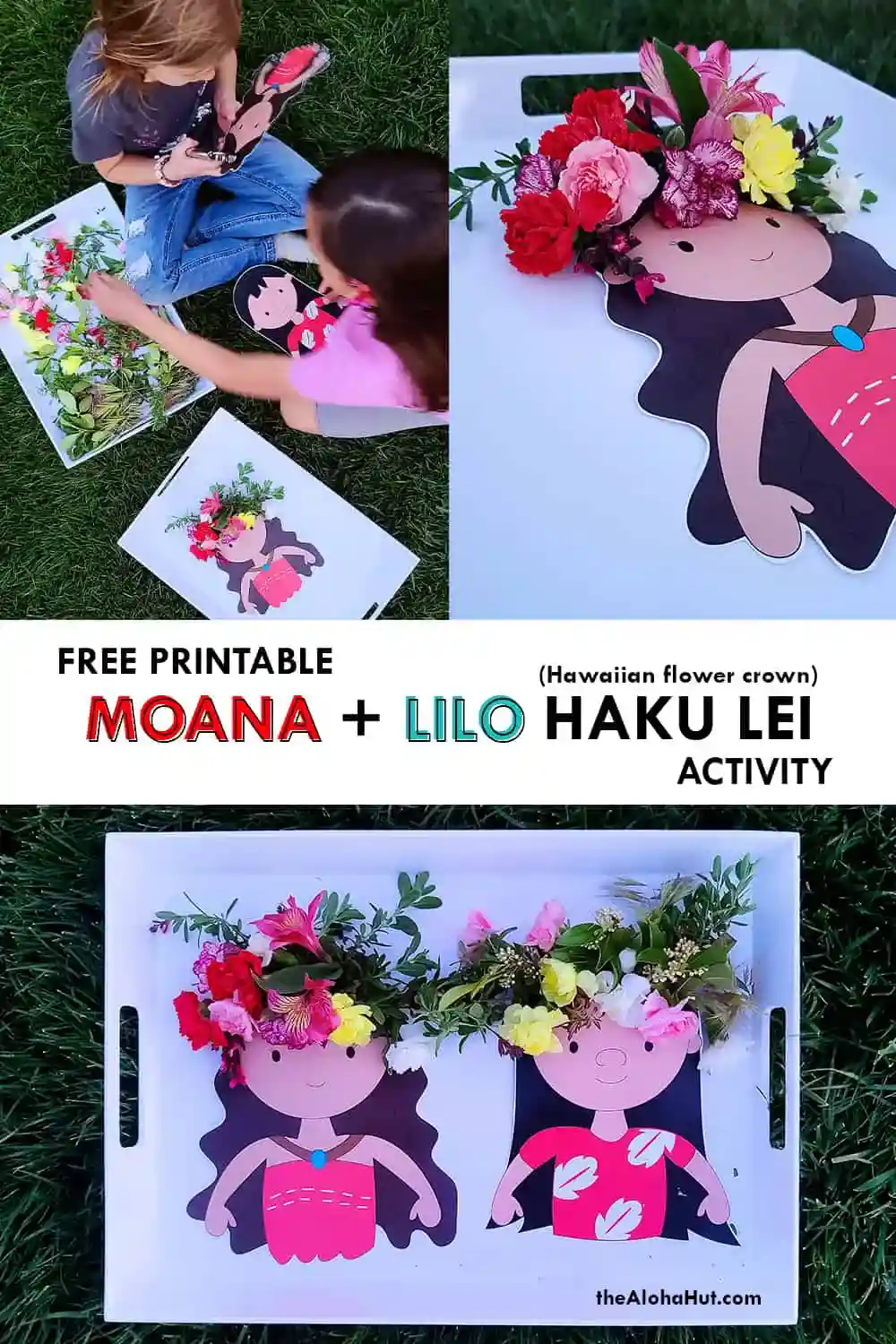 Any Disney Moana or Lilo & Stitch fans? This ones for you! When we lived in Hawaii, we worked at a flower shop on the North Shore making leis, hakus (flower crowns), and lots of tropical arrangements. We LOVE flowers — so of course we had to make a FREE activity that combined our love of flowers and playing outside! This activity is perfect for getting the kids out on a nature walk, exploring and learning, and also encouraging creativity. Download the free Disney Moana and Lilo prints at the bottom of the post and have fun making Hawaiian haku leis with your kids.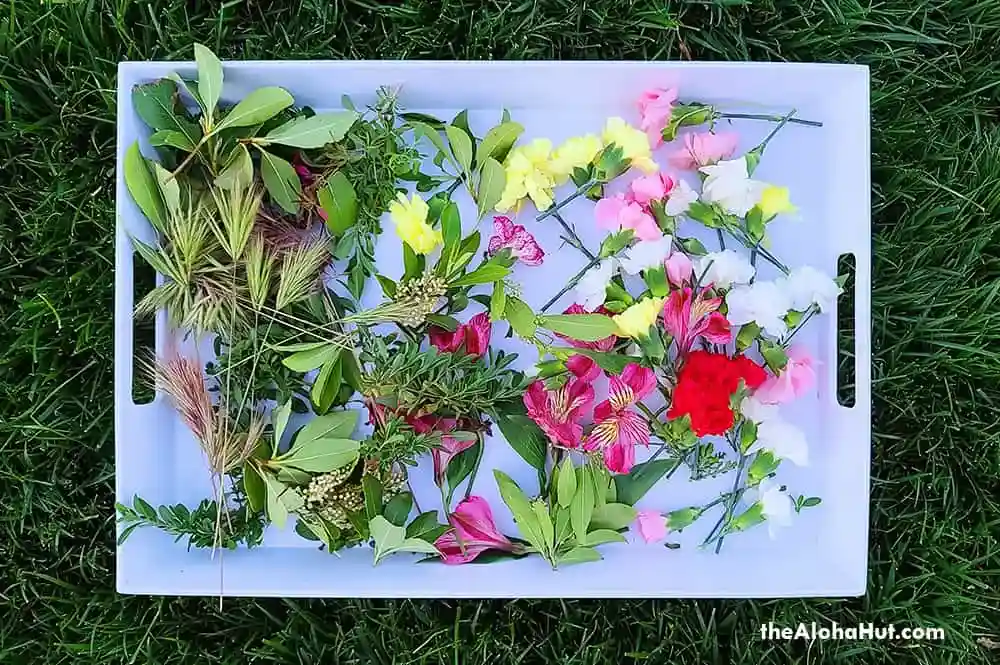 We took the kids on a little hike where we collected greenery and wildflowers. Unfortunately there aren't a lot of wildflowers in the desert where I live, so we also had to clip some flowers from our flower pots to add to our stash. Make sure to leave a long enough stem so it's easier to add the flowers to the Moana and Lilo prints. Get as much of a variety as you can. We gave the kids ziploc bags for our nature walk so it could hold their collection.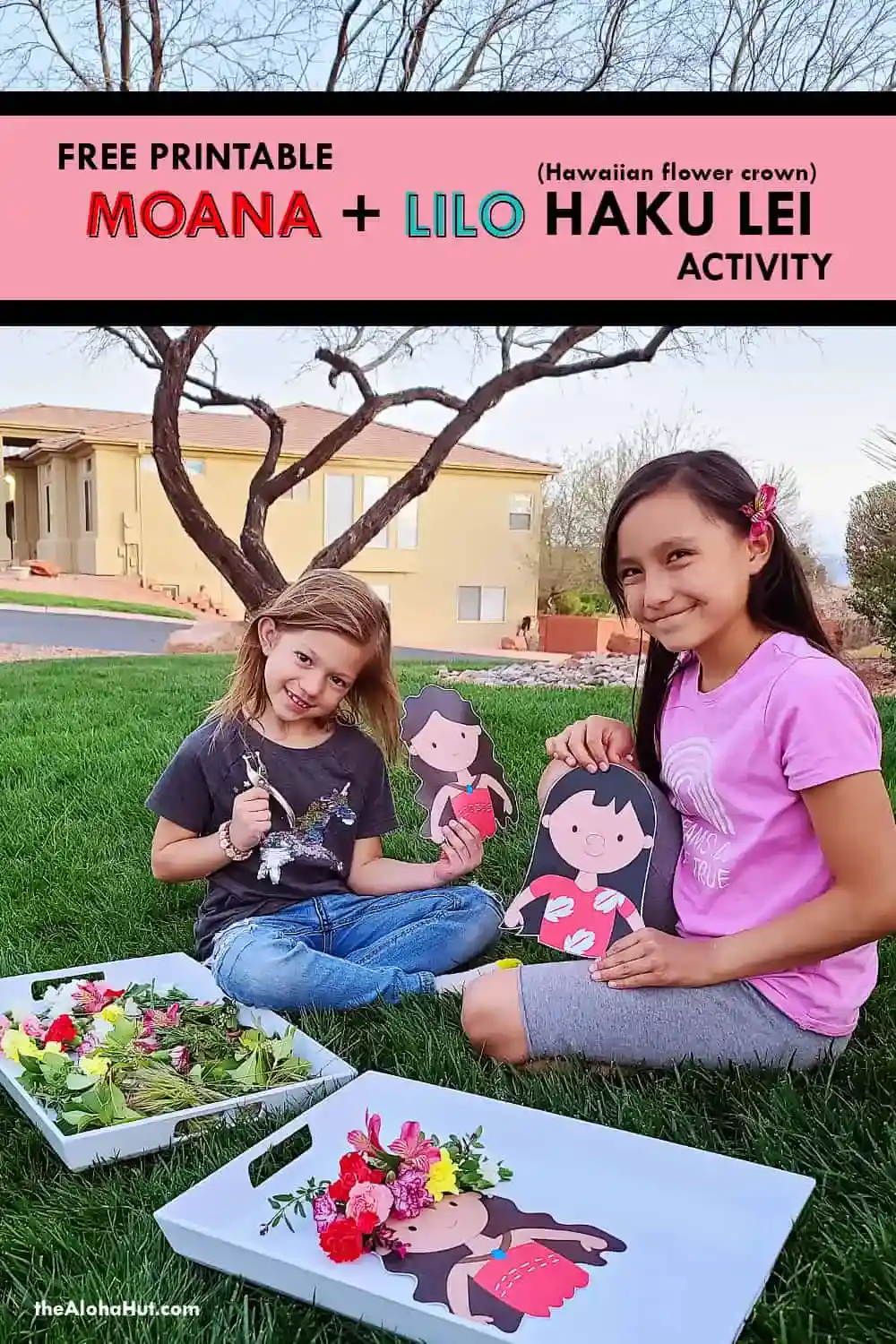 After our walk, we sat down in the grass to make our haku leis. Print Moana and Lilo on cardstock, cut them out, and laminate them (optional). We like to laminate them so we can do the activity multiple times.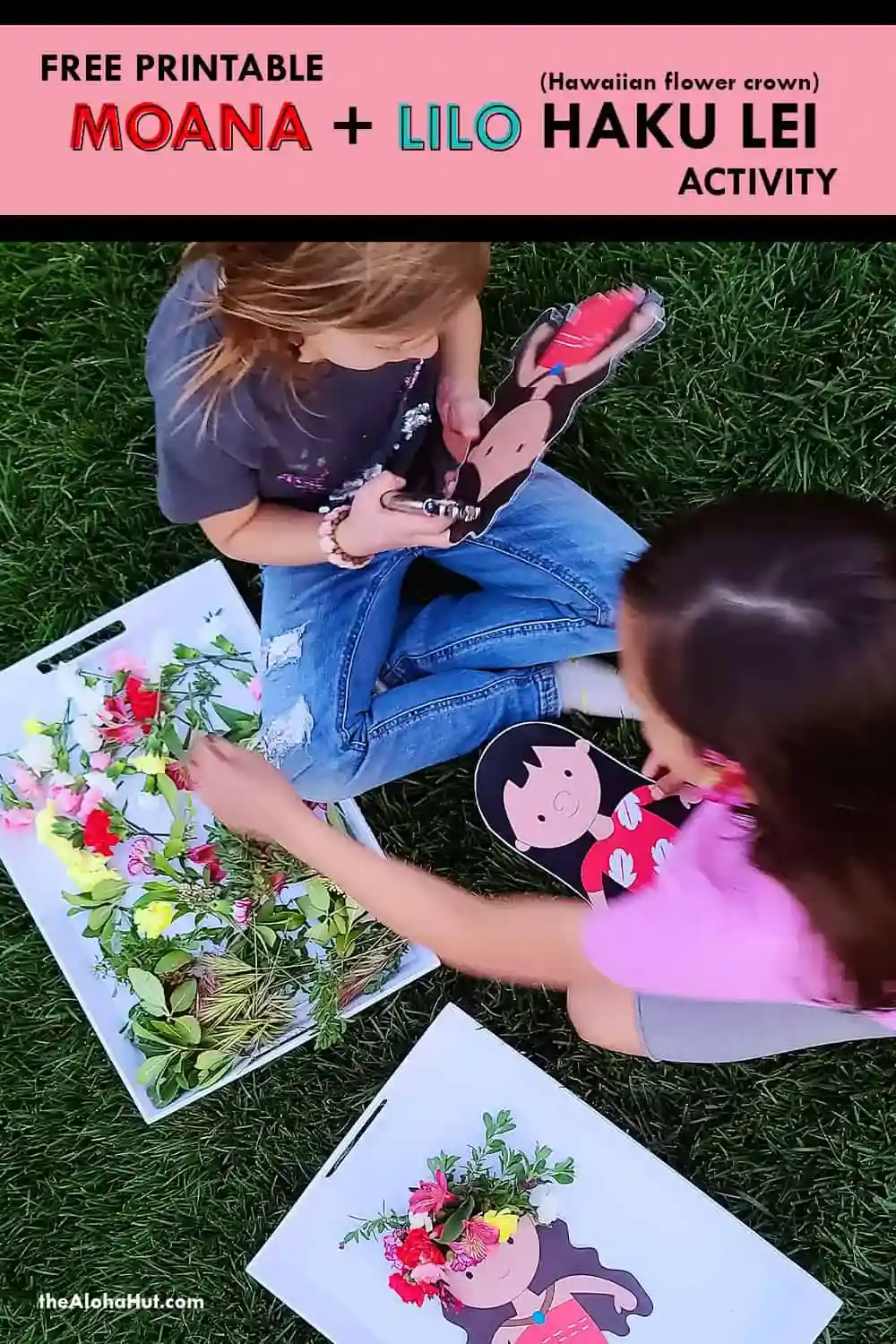 Hole punch the crown area for Moana and Lilo so you've got lots of spots to stick the flowers in. Make sure you don't get too close to the edge or else it can easily tear when you add the flowers. We like to laminate them because it makes them more durable for little hands.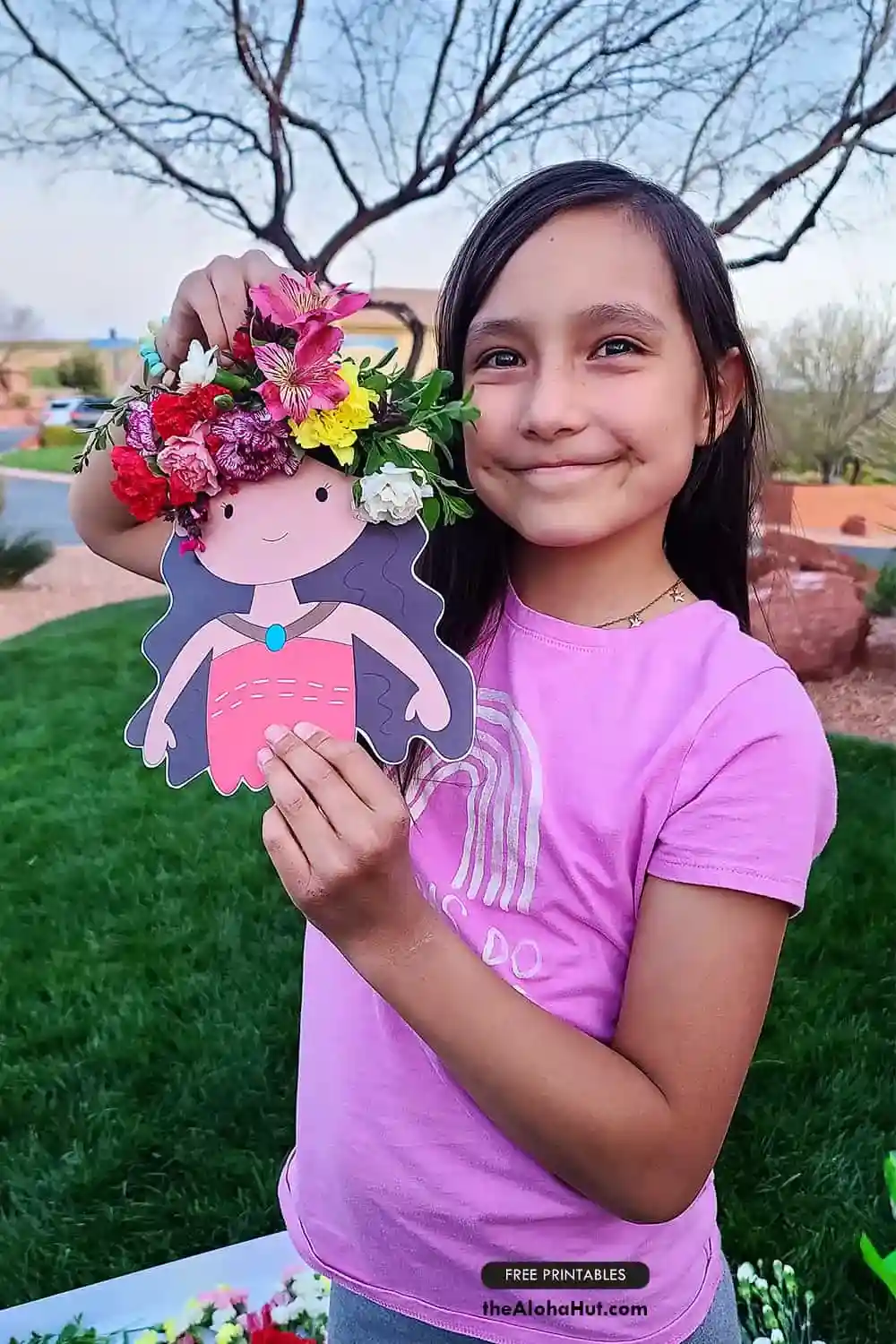 Now the really fun part — add your flowers and greenery to make the Hawaiian haku lei! Make it nice and full by adding a couple of stems to each hole so they fit nice and snug.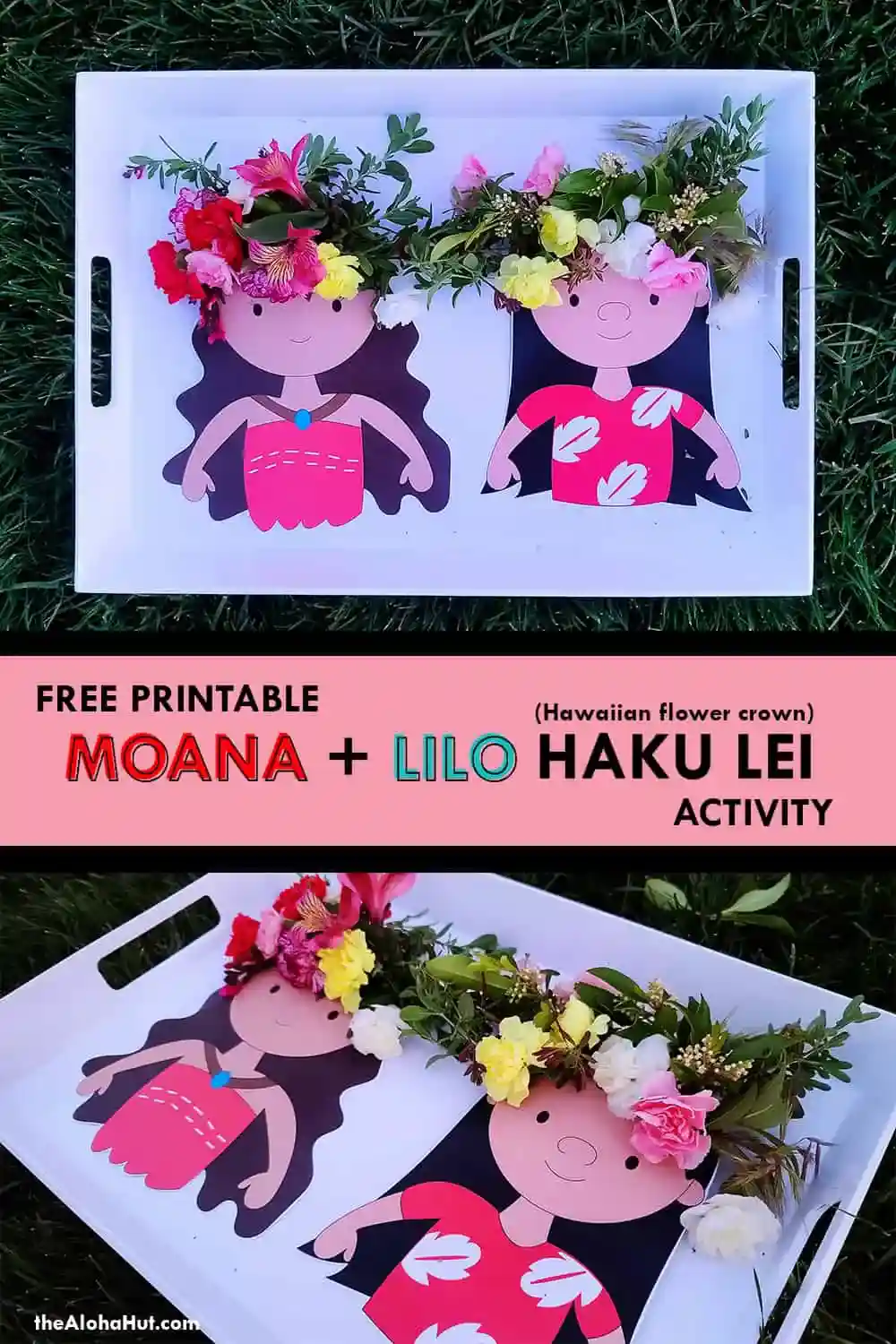 It's so fun to see all the variations the kids come up with! Each one was so beautiful. You can make some with only greenery, only flowers, desert plants, tropicals, spring flowers, etc. The sky is the limit!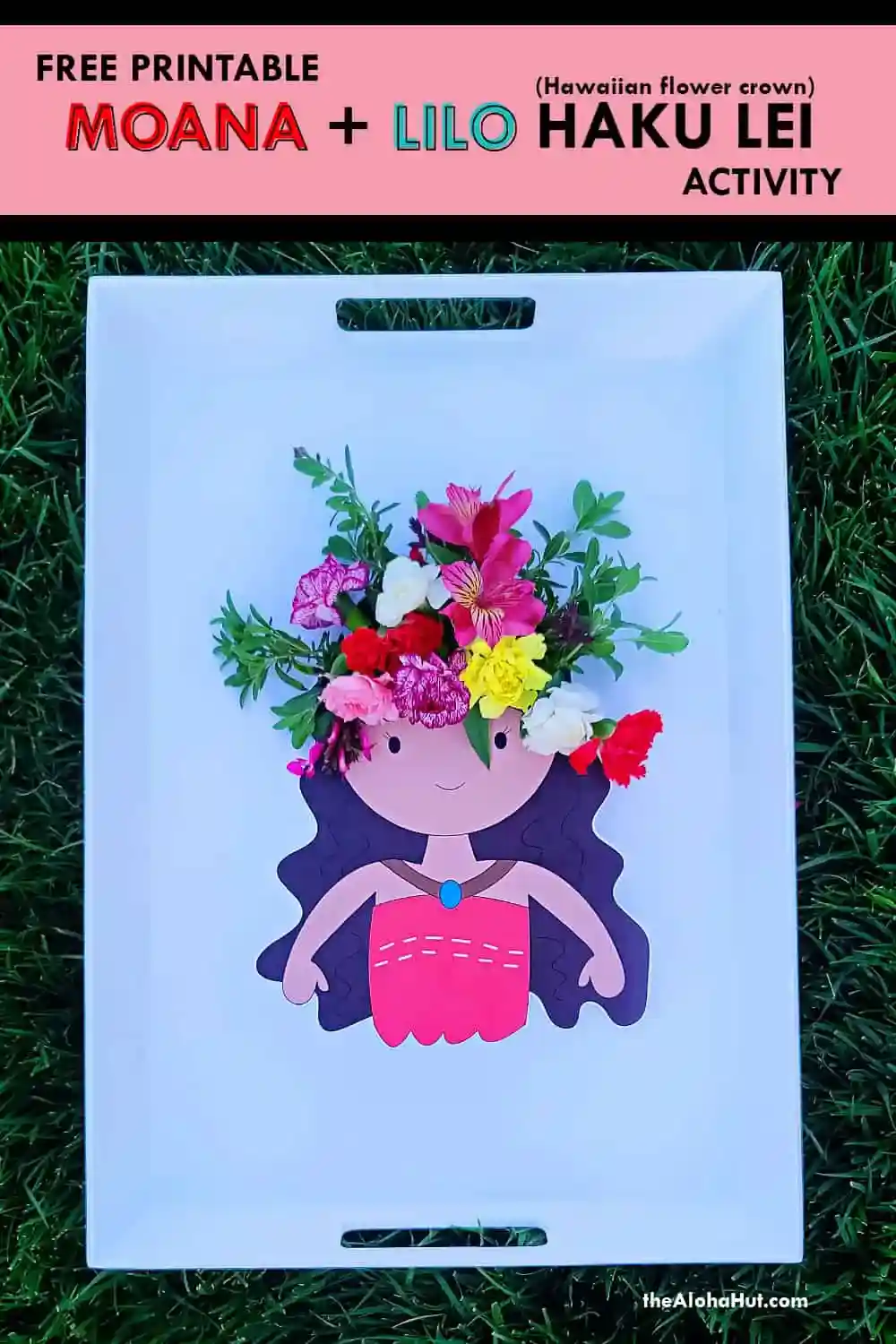 We love drawing and creating simple and fun activities you can do with your family. If you have any suggestions or something you'd love us to draw, leave a comment and let us know. Thanks for visiting our hut.
Much love and aloha,
Stacey