Musical Princess Game
This post may contain affiliate links. Read our disclosure policy.
Musical Chairs but make it PRINCESS! This game is so much fun and the perfect addition to any Magical Princess Party. All you need to do is download the FREE game, cut and laminate (not necessary but my kids love playing this game every year…especially in the weeks getting ready for a Disney trip). The game can also be used for hide + seek or as a fun matching game.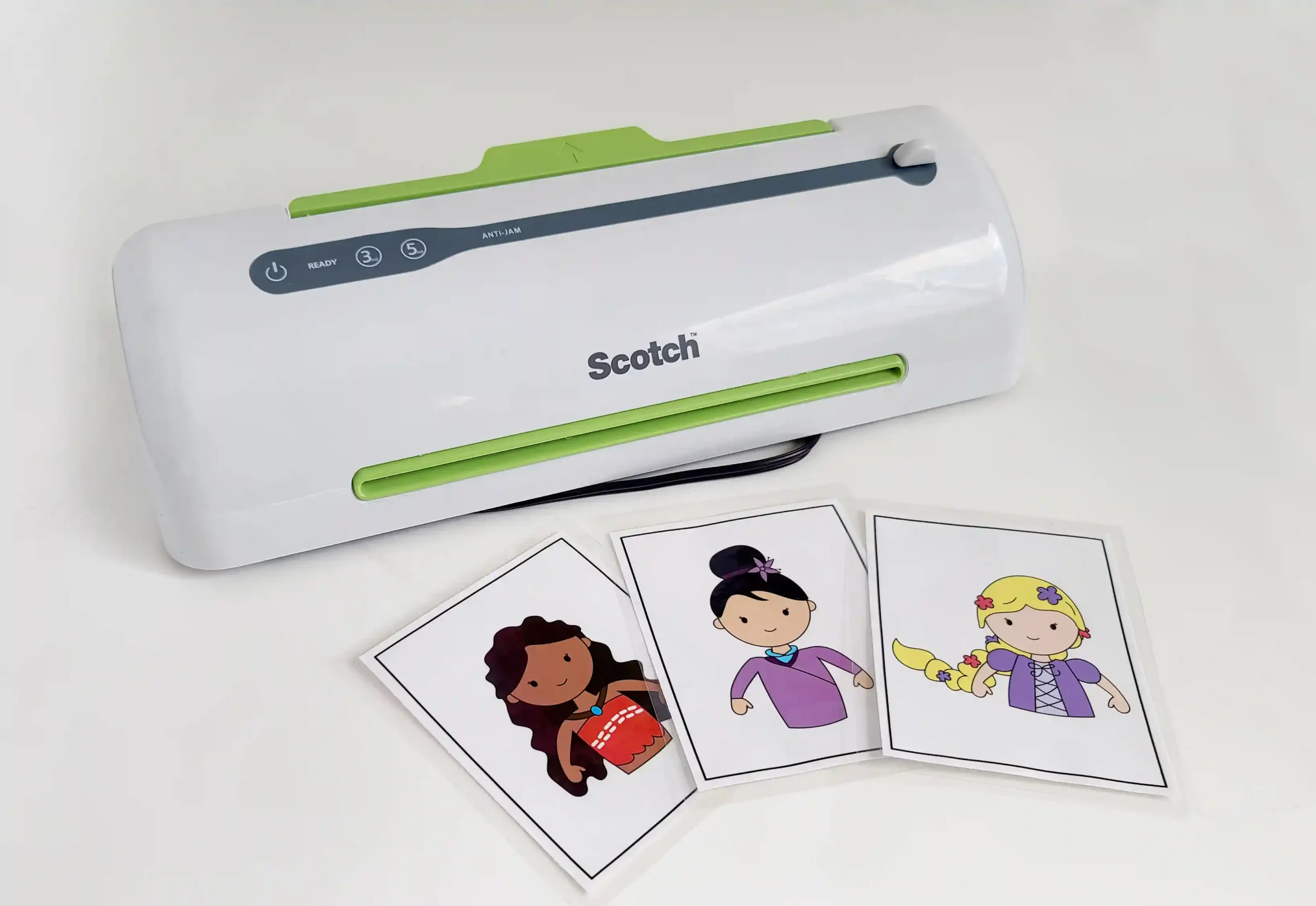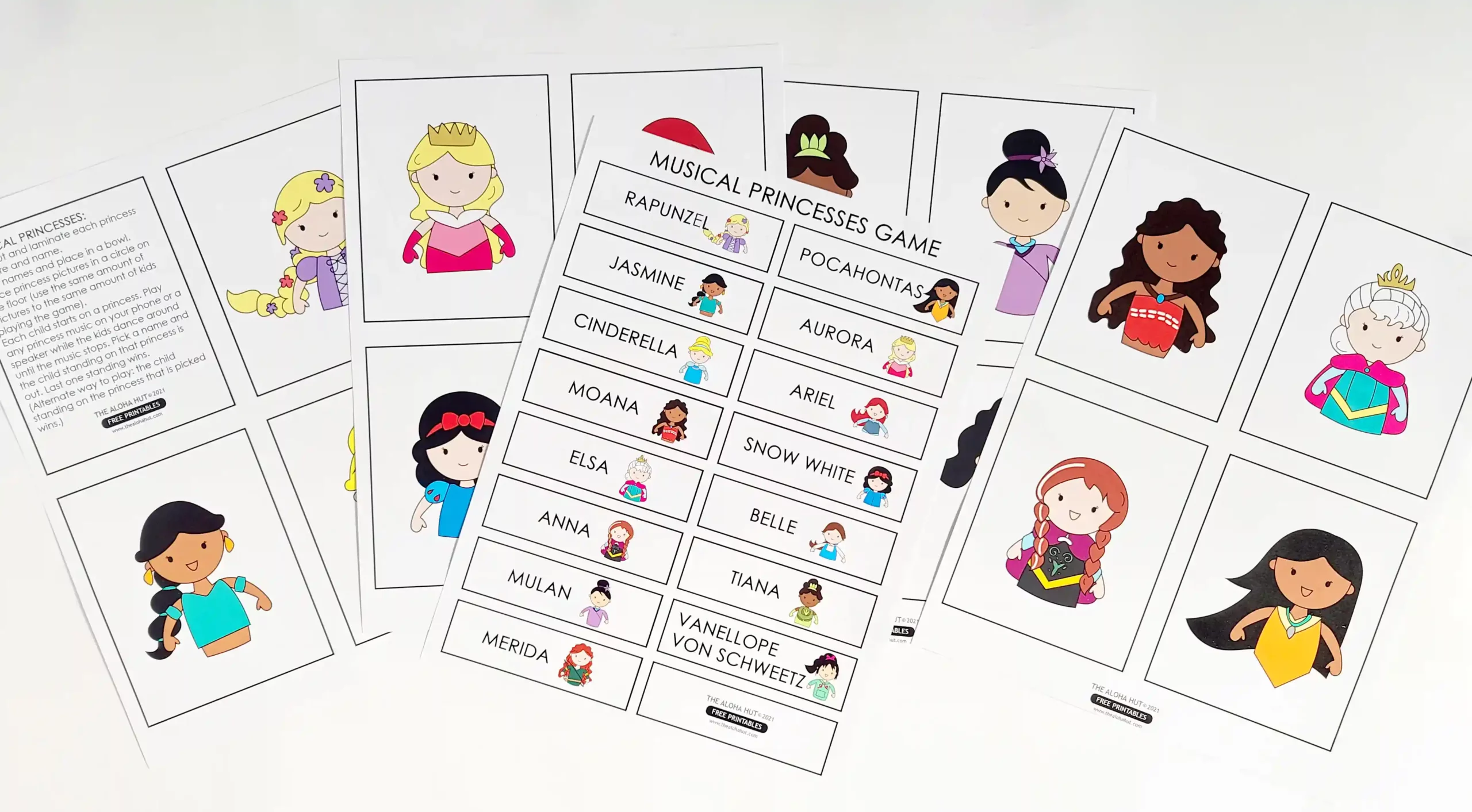 You can play the Musical Princess game two different ways. First, like musical chairs. Place the pictures in a large circle on the floor. Play any Disney music and tell the children to dance around until the music stops. Pick a random Princess name and the child standing on that Princess is out. Last one standing wins! Or the child standing on the Princess that was picked wins a small treat and keep playing until everyone's a winner.
To play hide and seek, hide all the princess cards and then distribute the names to each child. Let them find the princesses but make sure they know not to tell someone else if they found a princess that isn't theirs. To play a matching game, put all the princesses on the floor and have the child match the name to the princess. To make it a little harder, turn the pieces over and play like a normal matching game.
We have even more princess party ideas coming later this week. So stay tuned.
Much love and aloha,
Stacey + Niki