How to Make Rainbow Rice
This post may contain affiliate links. Read our disclosure policy.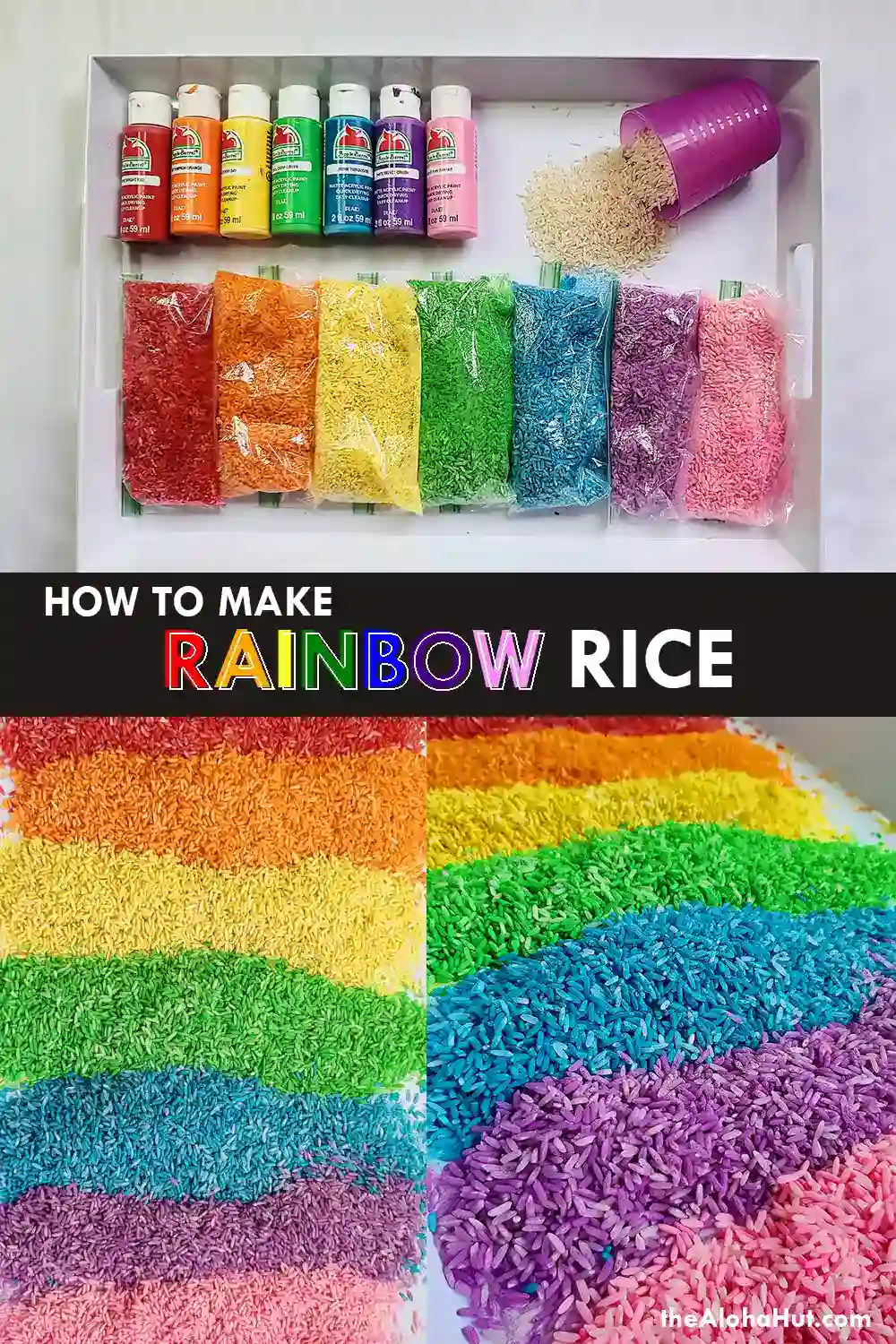 If you have a toddler then you need to make rainbow rice! It's so fun and colorful and an easy way to add to your child's sensory play. There are many 'how to make' versions but our favorite is just two ingredients: rice + paint. No vinegar, no baking. Easy peasy lemon squeezy. As a busy mom of five, I am always looking for fun, easy and fast ideas to keep my toddler busy and engaged while they play.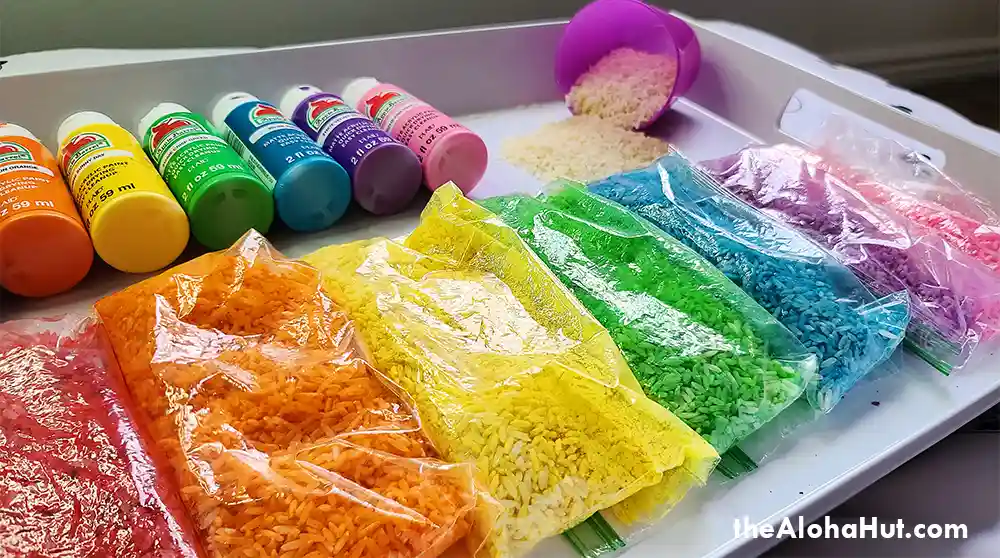 Get some ziploc bags (or use bowls for a more eco-friendly option) and pour in a cup of rice. Drop in about 1 tsp of any regular craft or kids paint you have on hand. For more vivid colors, add a little more. Just remember the more you add, the longer it takes to dry. That being said, the drying time is anywhere from a couple minutes to ten minutes top. This is another reason why I love this recipe; you can make it and then your child can start playing right away.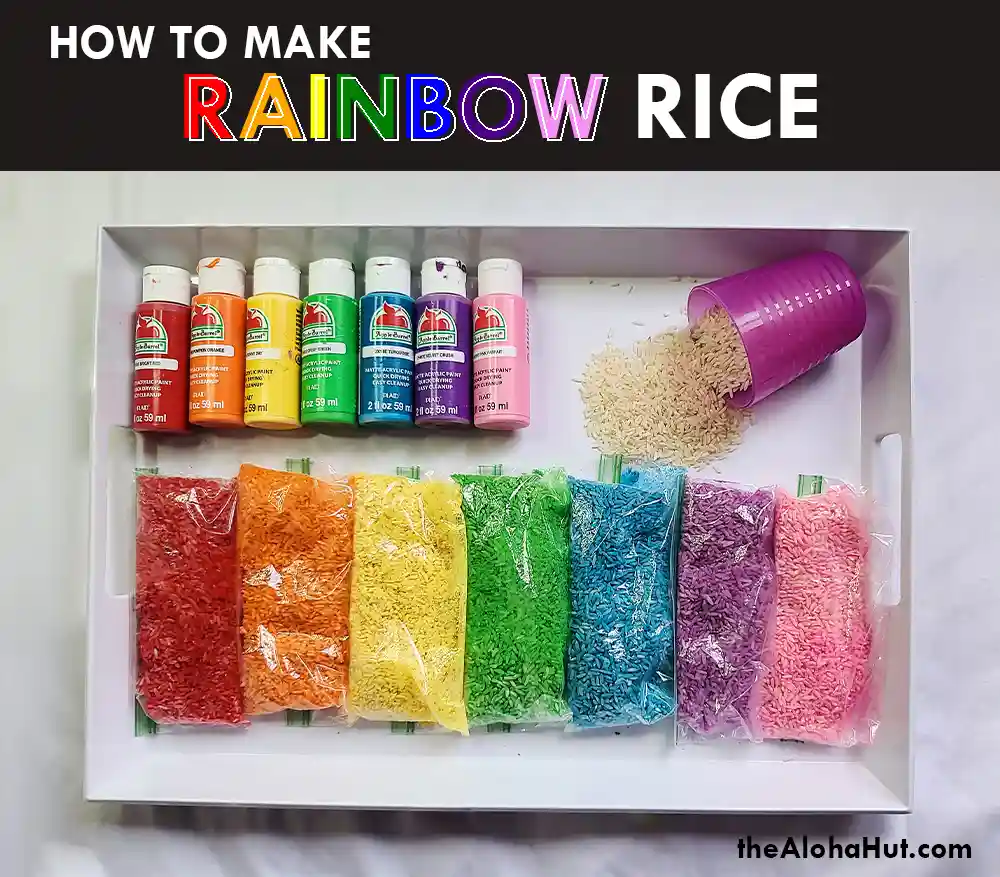 The end product is like eye candy! Kids (and even adults) love sifting through the rainbow rice. Add a few toys and you've got a sensory bin of fun!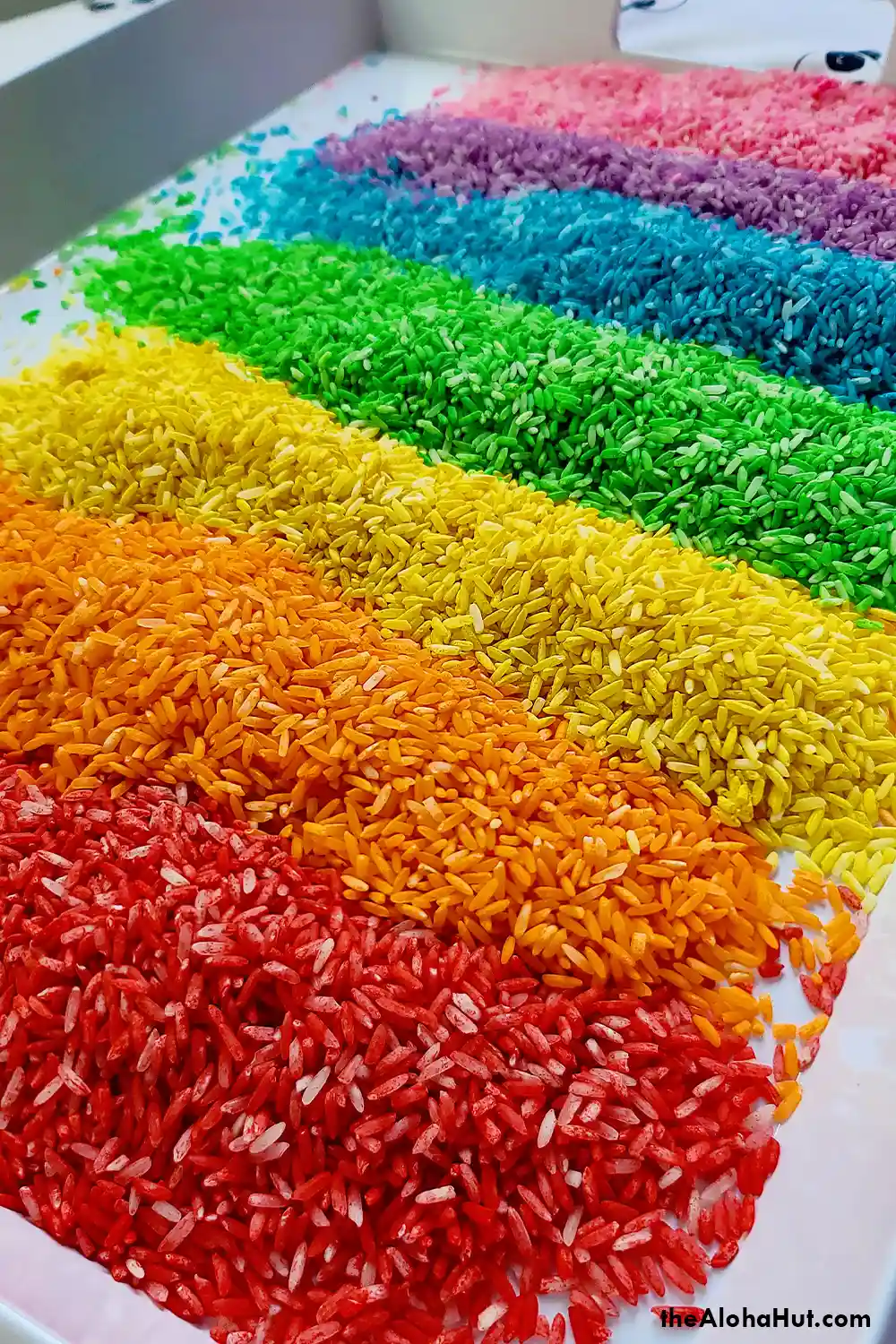 Here are a few other ideas of how you can use your rainbow rice:
Get some glass jars and make rice art (like sand art)
Do the TikTok Rice Throw challenge

Make a picture out of the rice or words and throw up in the air while recording in slo-mo
This is so much fun, especially for older kids!! We did this as a youth activity and could easily have gone on for two or three hours. We'll be writing a post just on this because it's such a great art activity and also a great activity when older friends come over.

Play our Free Printable Alphabet Sensory Match (pictured below)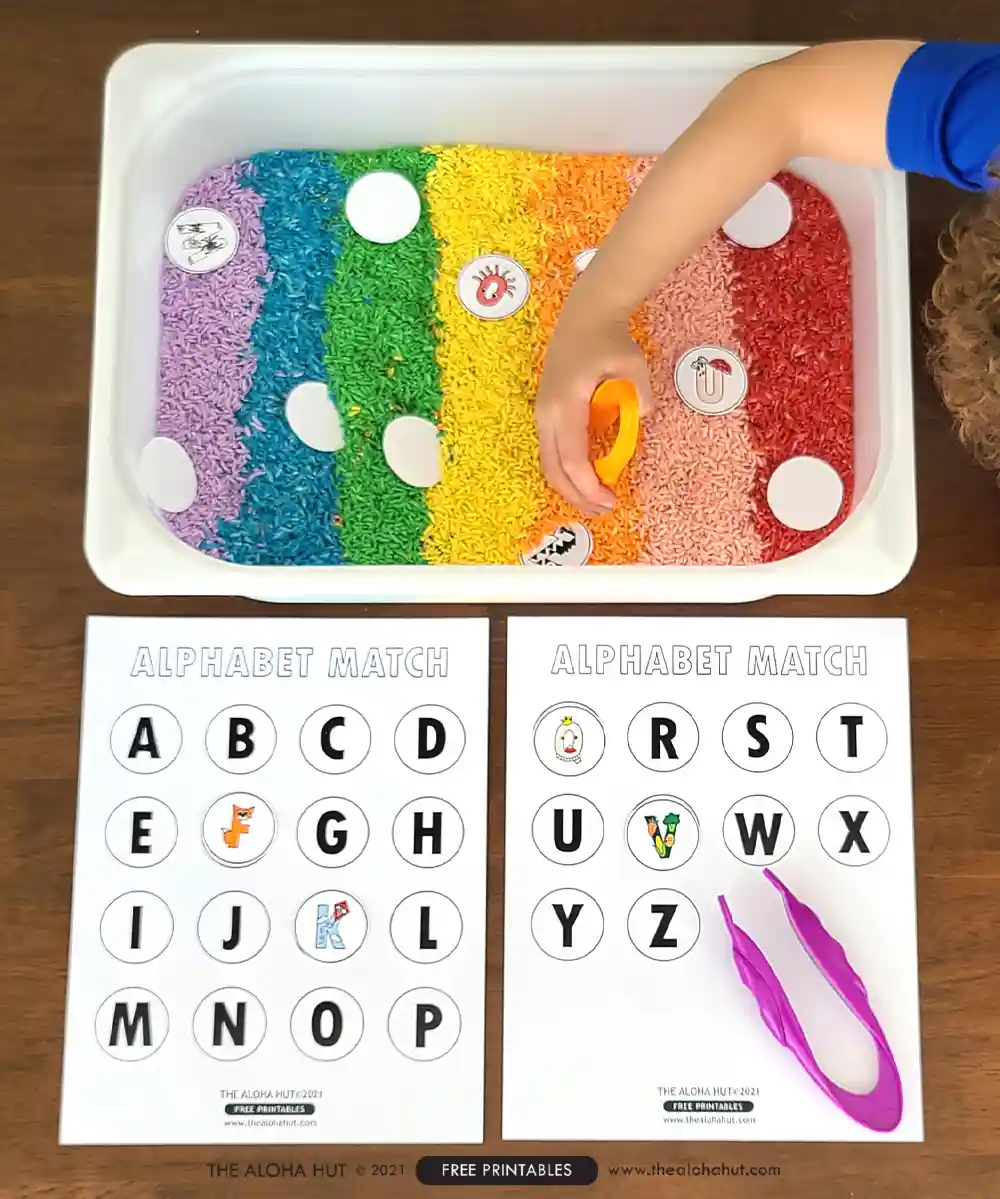 The rice will last for a long time. All you need to do is store in a tight container. The color fades a bit when it dries but it's still more vibrant than most of the other recipes we've tried.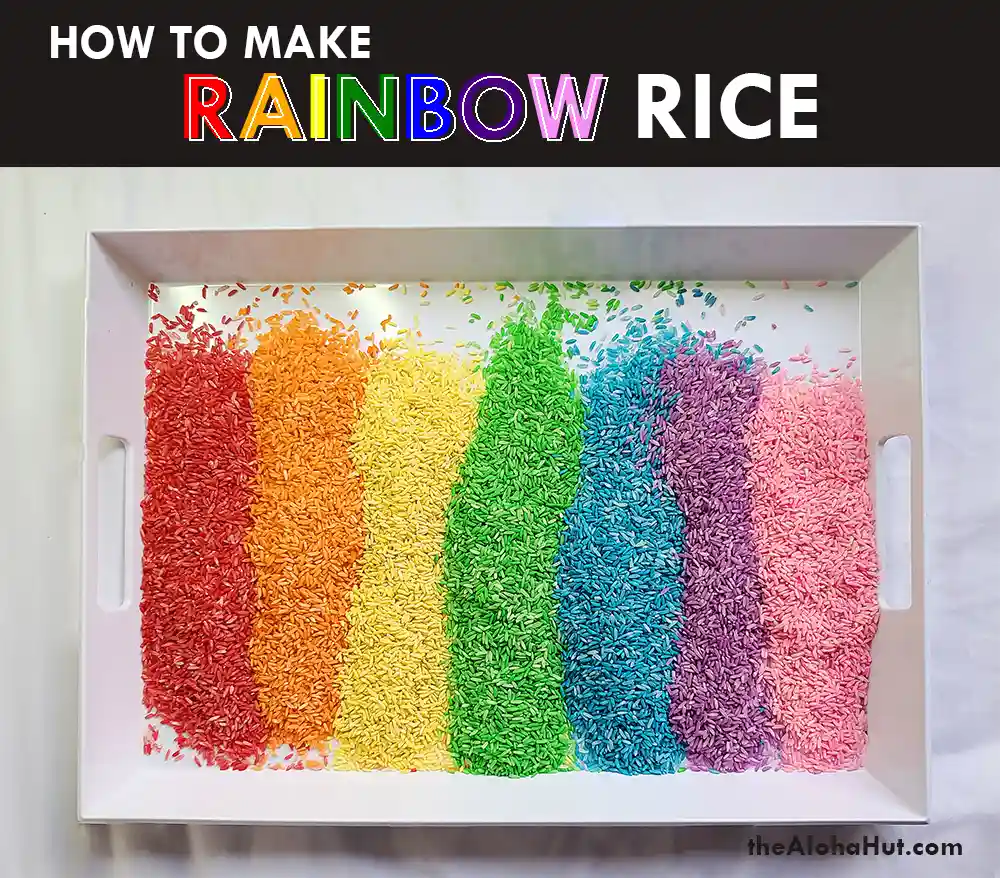 Follow us on instagram and post your pictures so we can see how you use your rainbow rice. Enjoy your sensory play!
Niki