Resist Art for Kids
This post may contain affiliate links. Read our disclosure policy.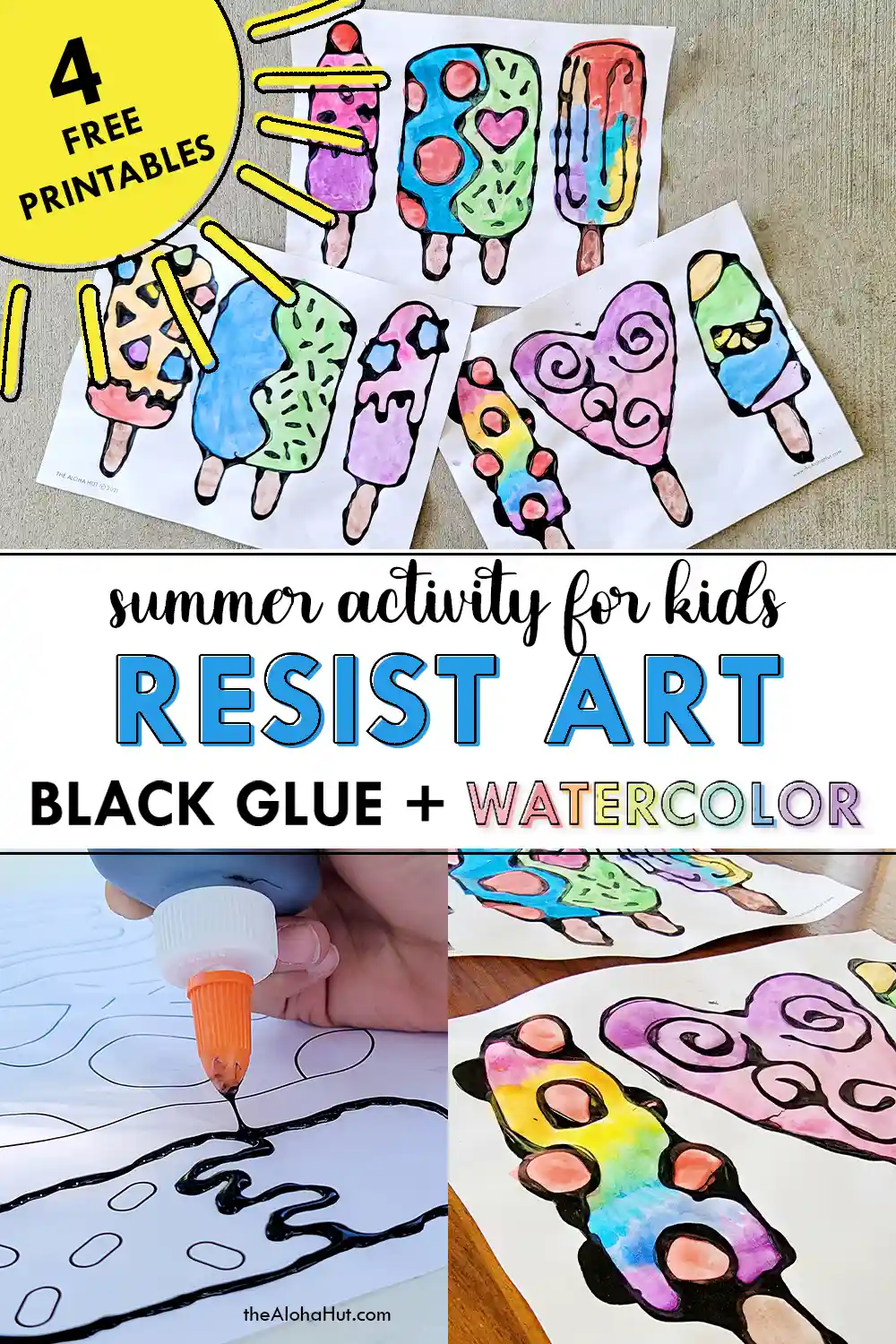 Black glue resist art is a great activity for kids of all ages. We love the contrast from the black outline and rainbow watercolors. We created four FREE printable popsicle pages for your kids to create or give them a blank sheet of paper and a pencil for them to create their own artwork.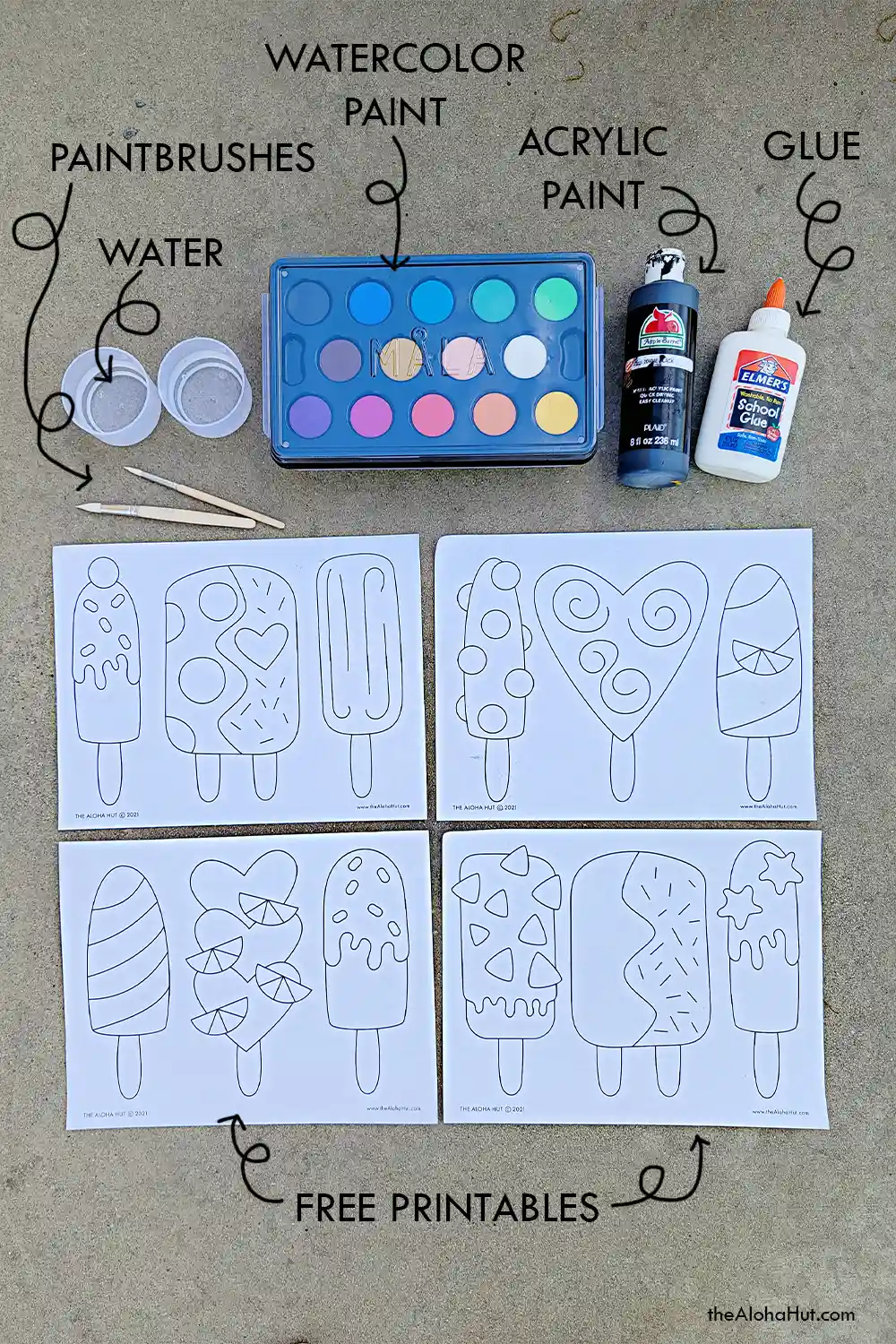 Grab your supplies:
Free printables or a plain paper and a pencil
Paintbrushes
Water
Glue (we like Elmer's School Glue best)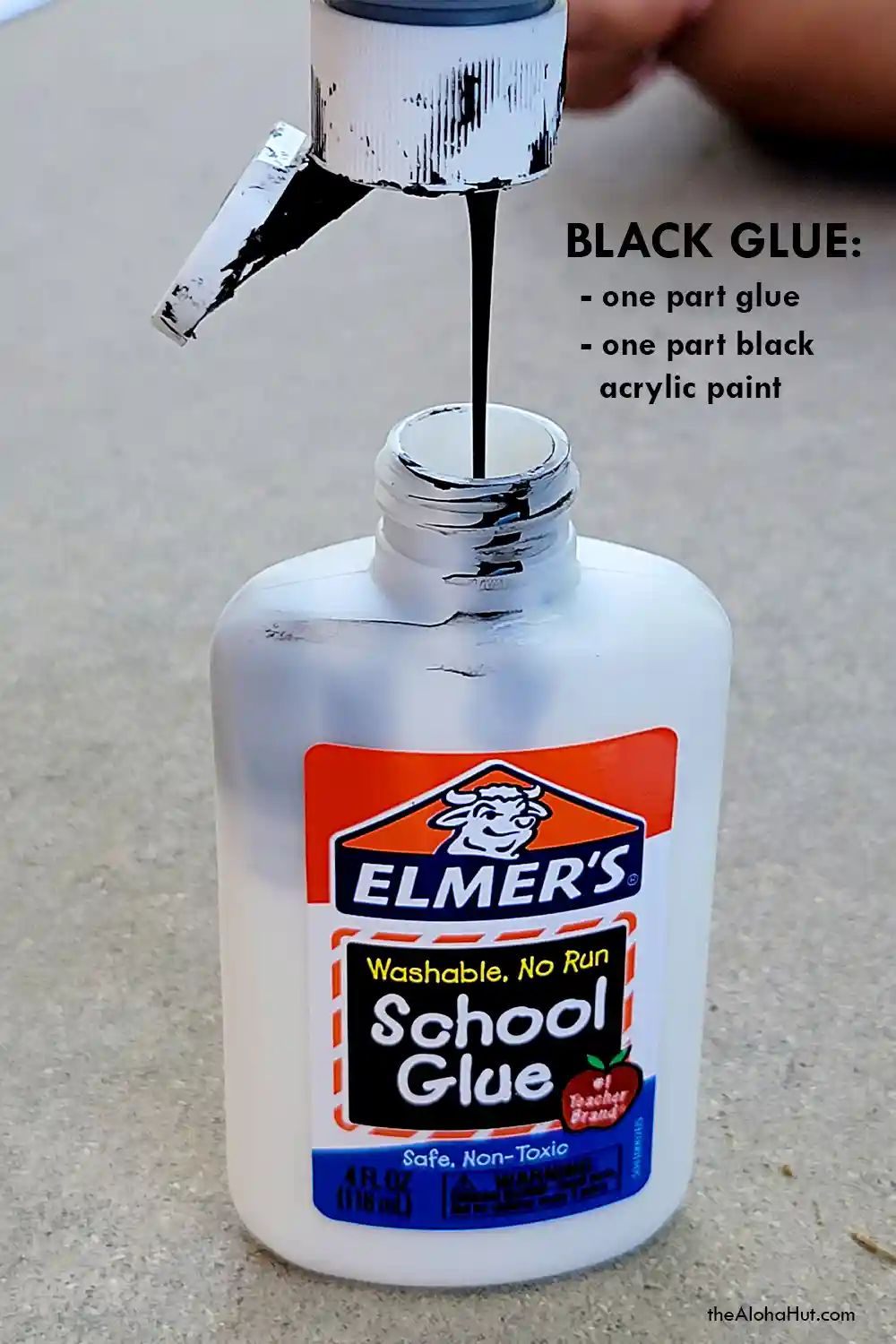 To make the glue, just add one part glue + one part back acrylic paint. We had a half empty bottle of glue and two full ones. We dumped out half of the full ones into a container and then added the black paint to both bottles. The glue bottle nozzle is perfect for outlining.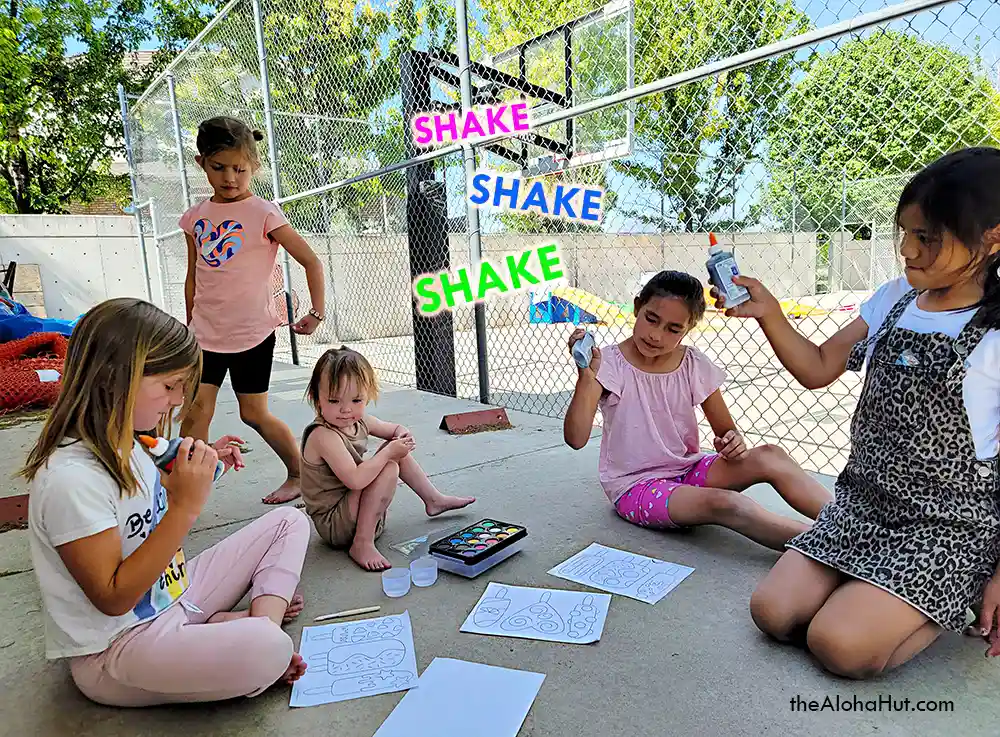 Hand the bottles to the kids, turn on Taylor Swift's "Shake It Off" song and let them shake away!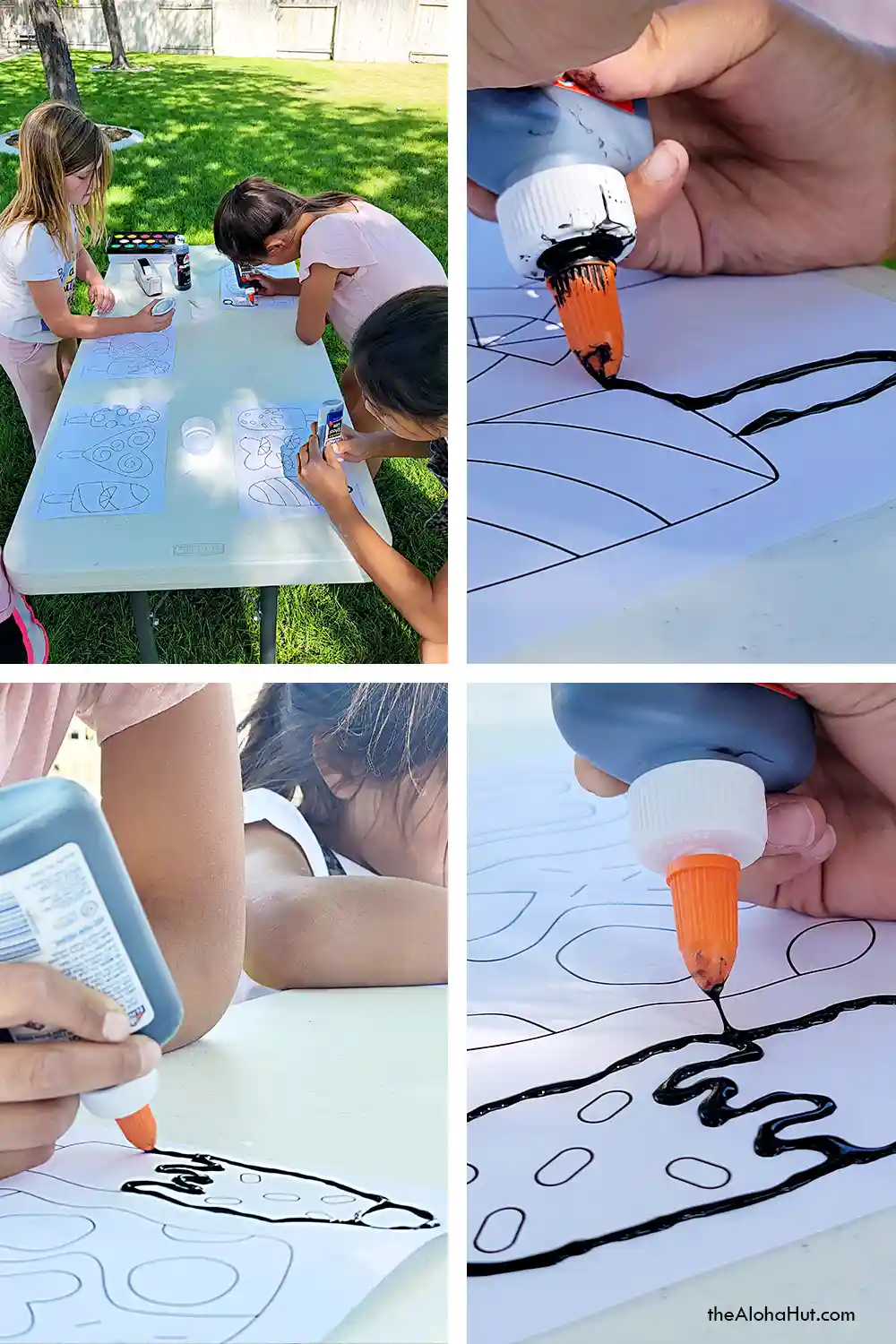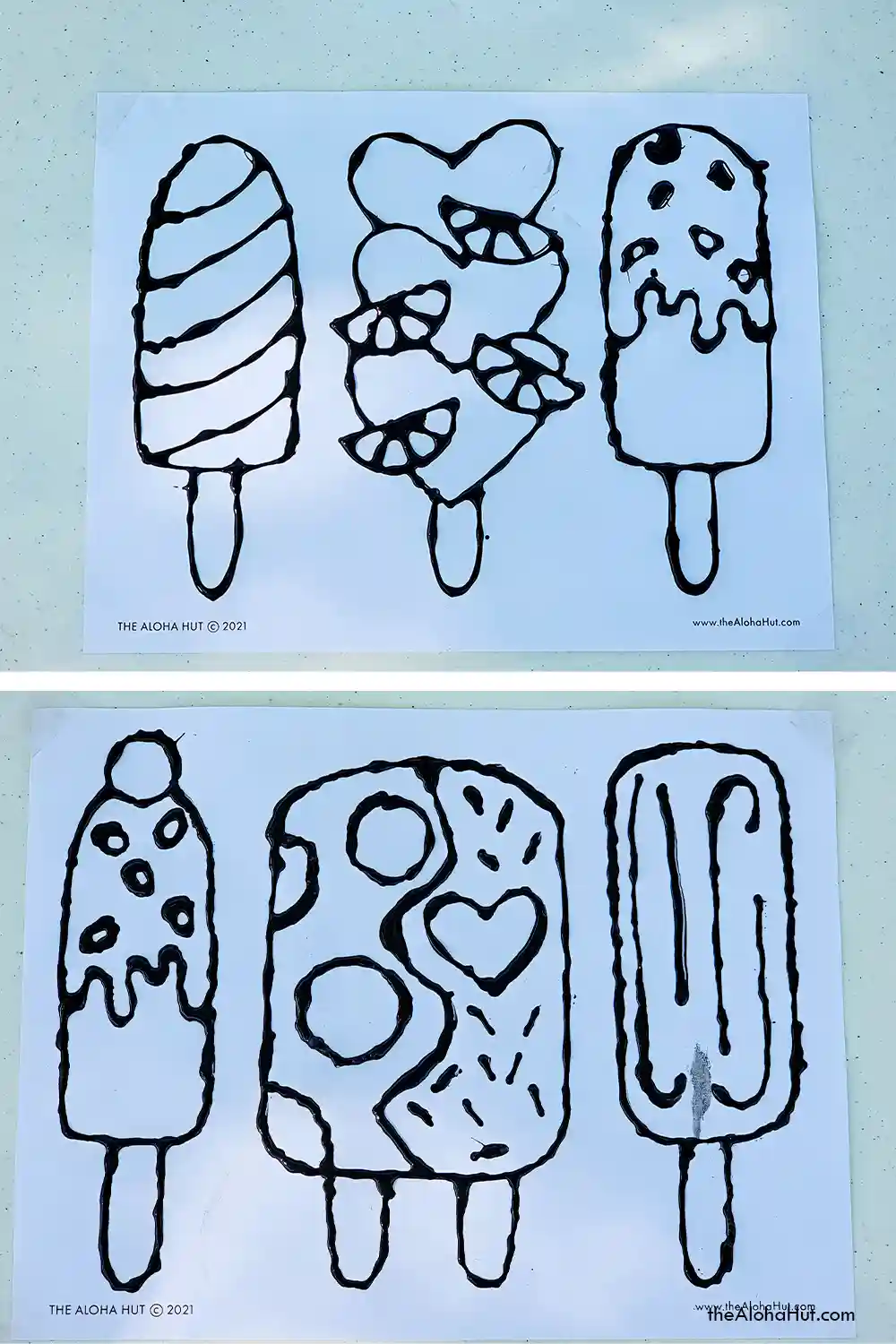 Outline all the popsicles and let dry. We did ours outside because it was a hot day. We taped the prints down to the table and let them dry in the sun. It took about 20 minutes for them to dry completely and they're ready to paint.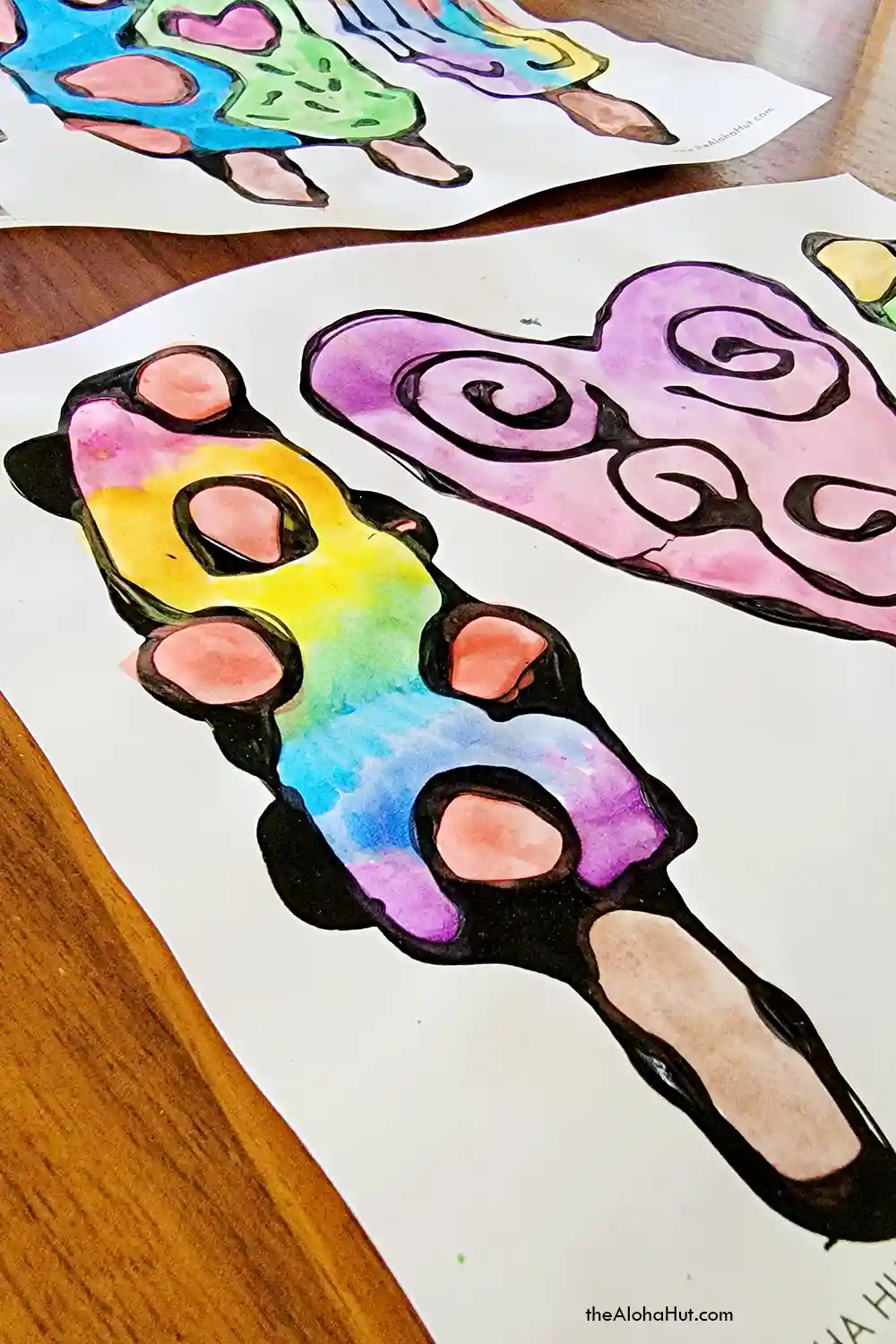 Fill in each popsicle with watercolor! We love watercolors because they blend so beautifully. The black glue resists the watercolor as well and makes for a fun, easy painting process for young kids especially. The glue also dries a little puffy as well so it makes a fun textured surface.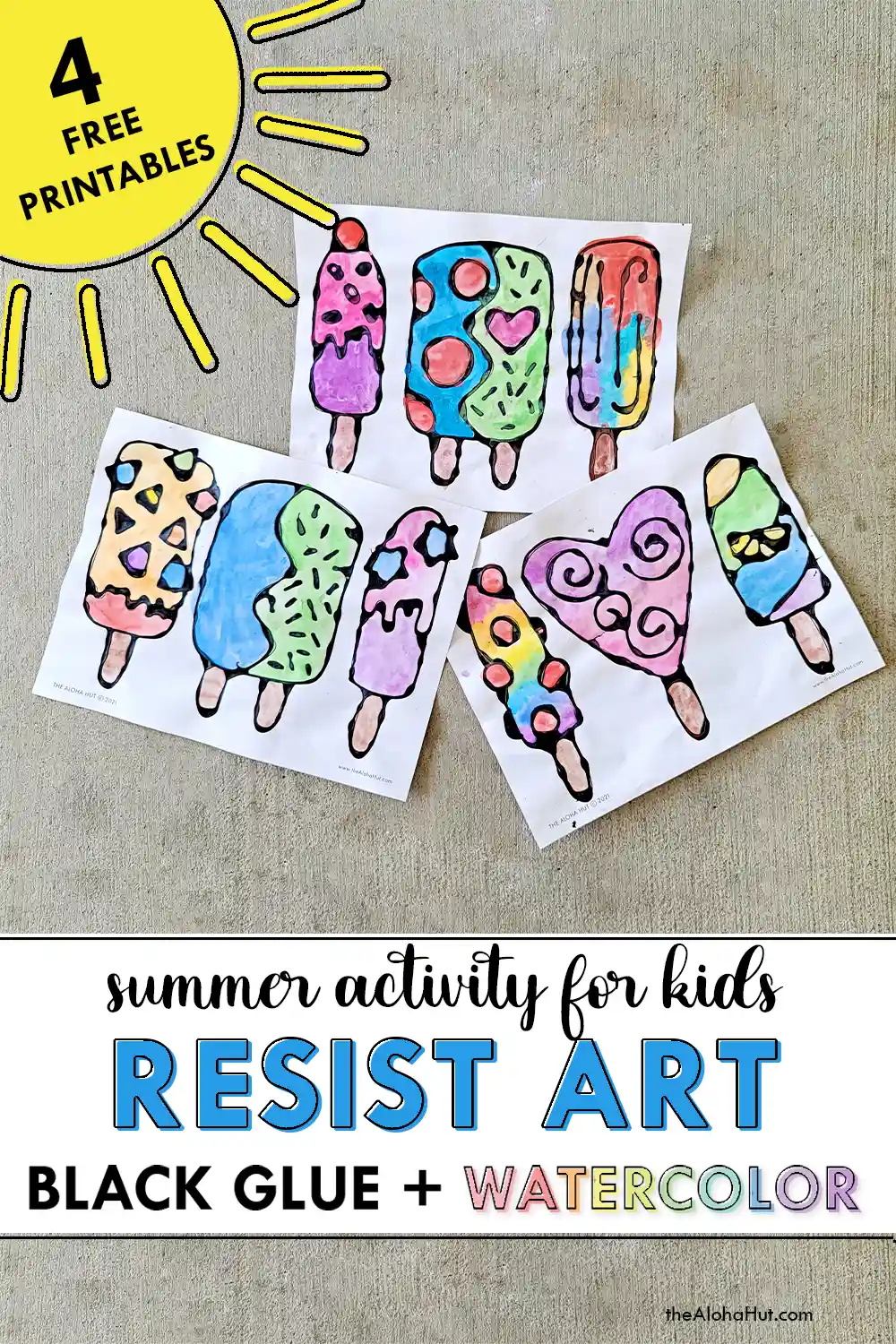 Stay cool this summer and follow our instagram or sign up for our newsletter to see all our free printables and fun activities!
Stacey + Niki