Among Us Sensory Table
This post may contain affiliate links. Read our disclosure policy.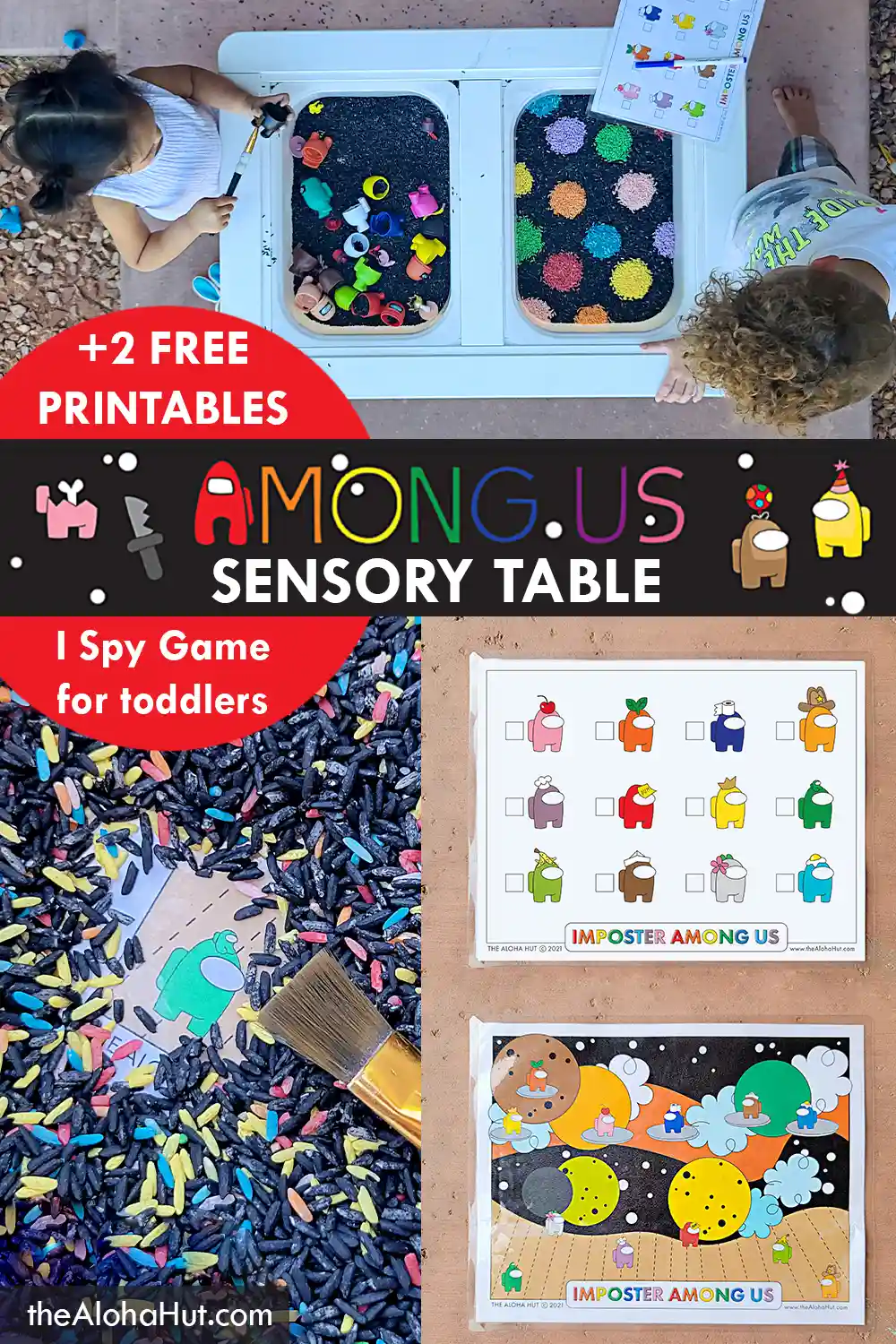 Hands on learning is essential for early learning; and a good sensory table is a great tool for every parent to have on hand. They can be filled with a bunch of different materials, from rice to water beads; and the internet has endless ideas for themes you can use. We chose Among Us today. And we created a free printable I Spy activity for a little more guided play. It helps children with hand-eye coordination, cognitive skills, learning their colors, and is also a lot of fun!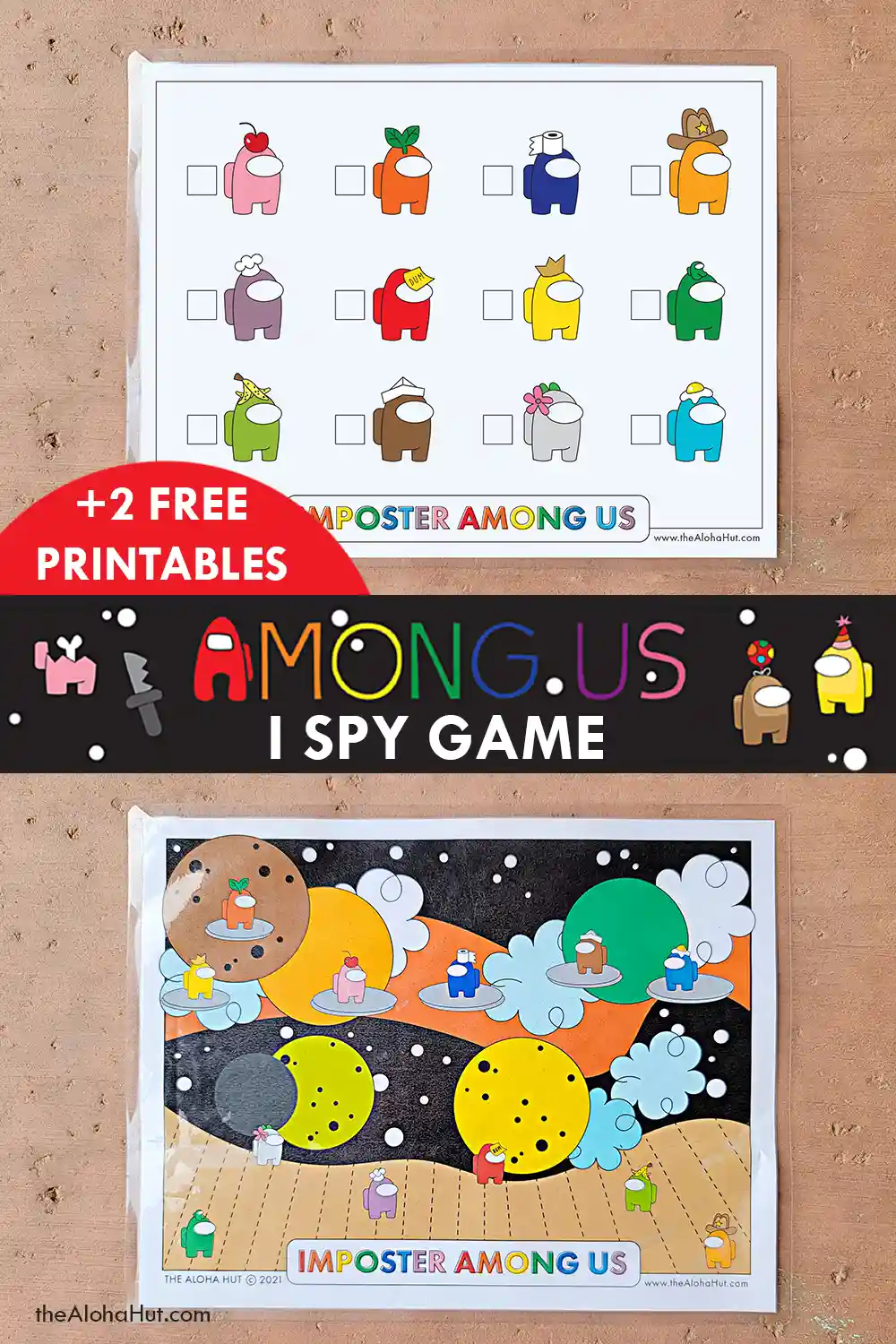 We have a Disney Princess version as well, if your child prefers that one. Check out the post here to get those free printables along with other ideas for sensory play.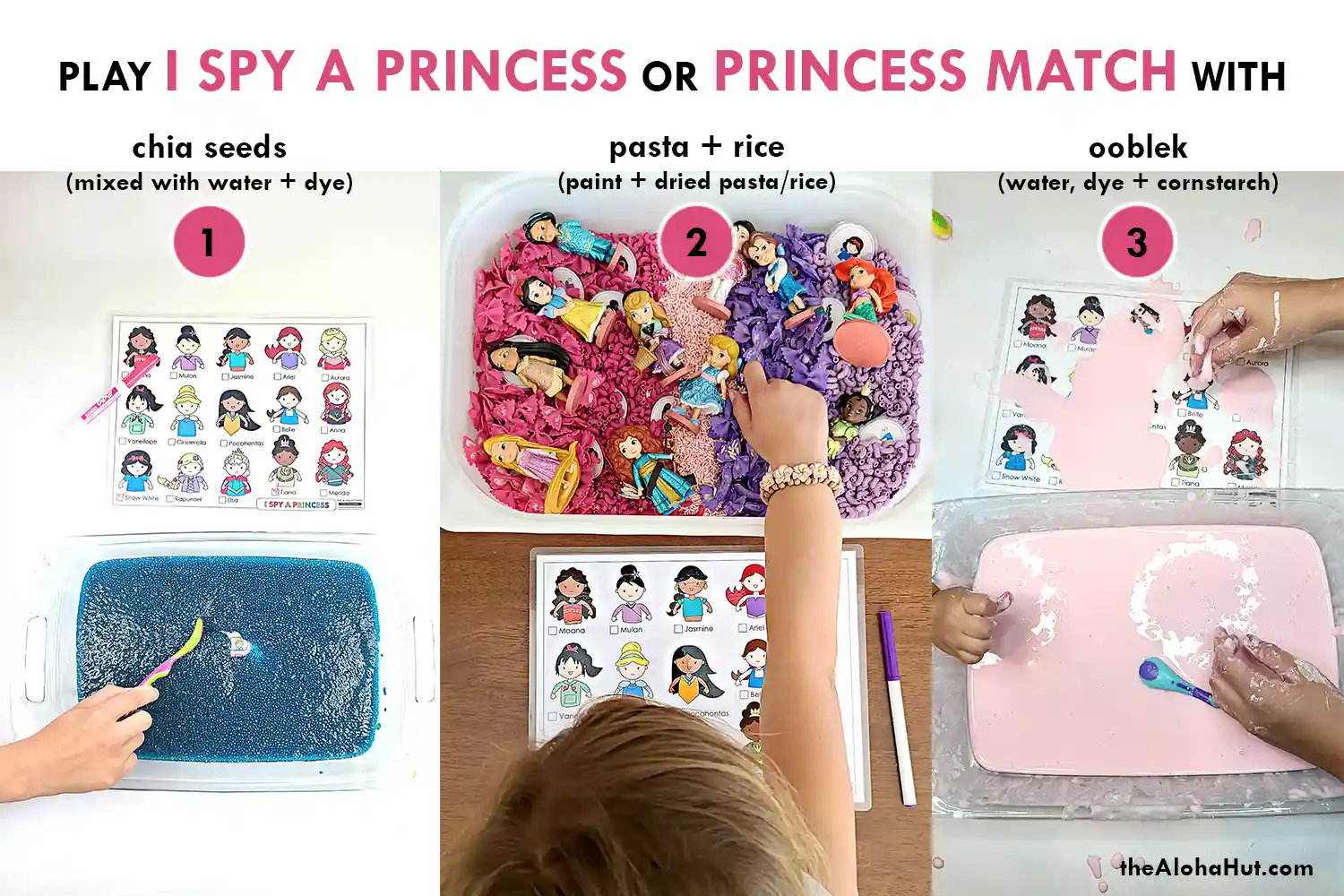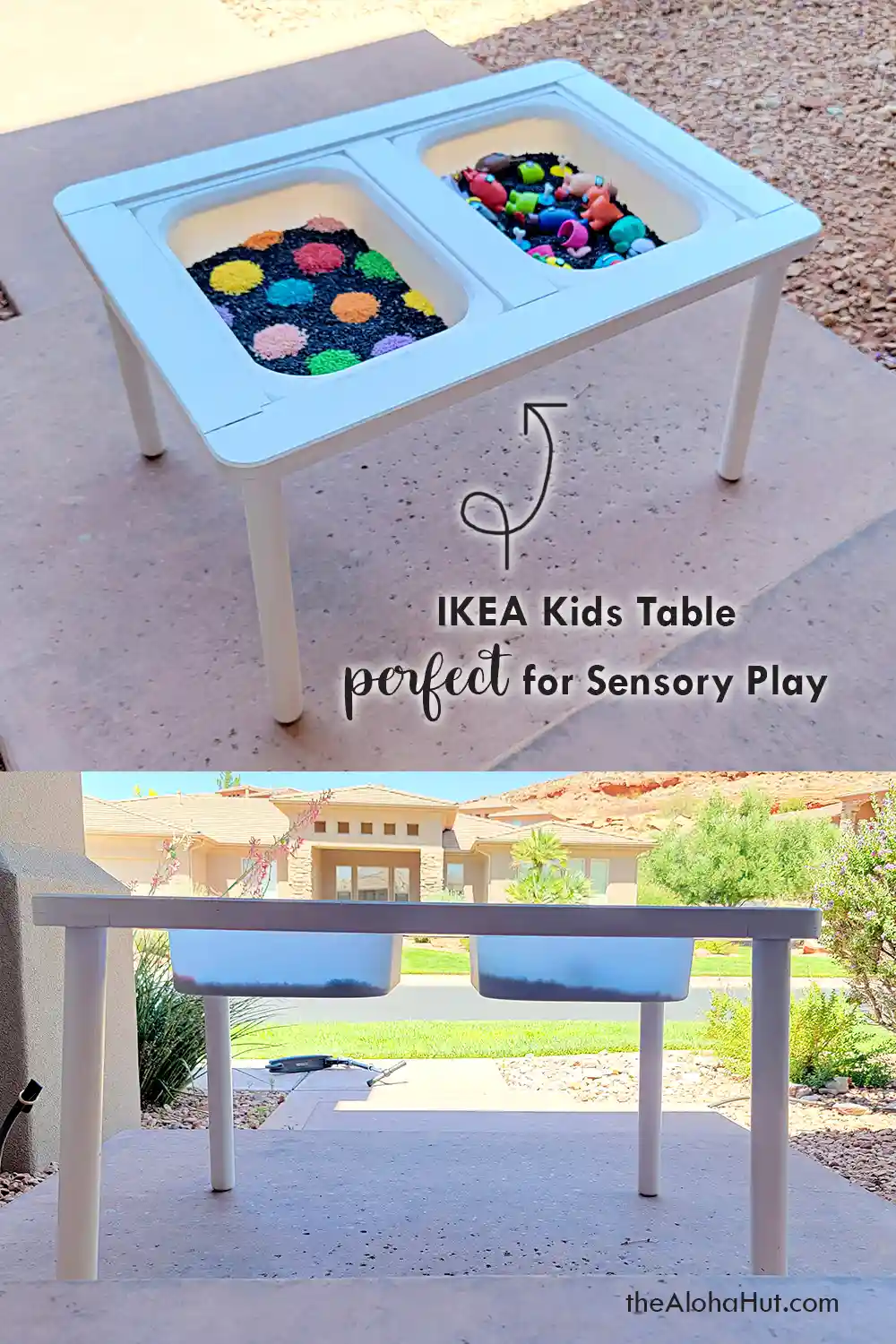 We have loved our Ikea FLISAT children's table. It keeps messes more contained and is great for storing sensory play for another day or storing arts and craft supplies. The height is perfect for little toddlers to stand up and play.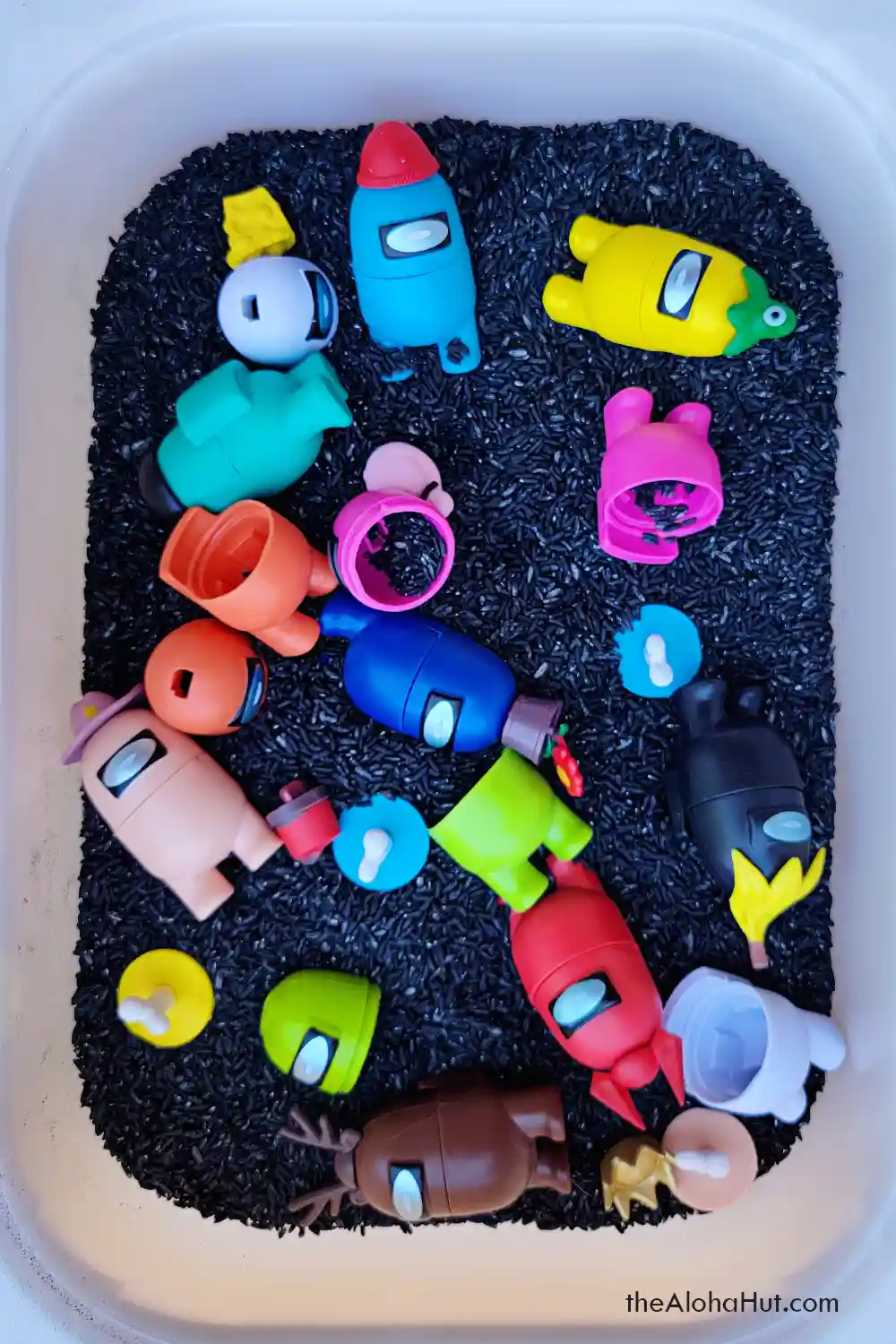 On one side we put some black rice (dyed with acrylic paint) and these fun Among Us figurines with interchangeable body parts and hats. They doubled as toys and also scoops for the rice.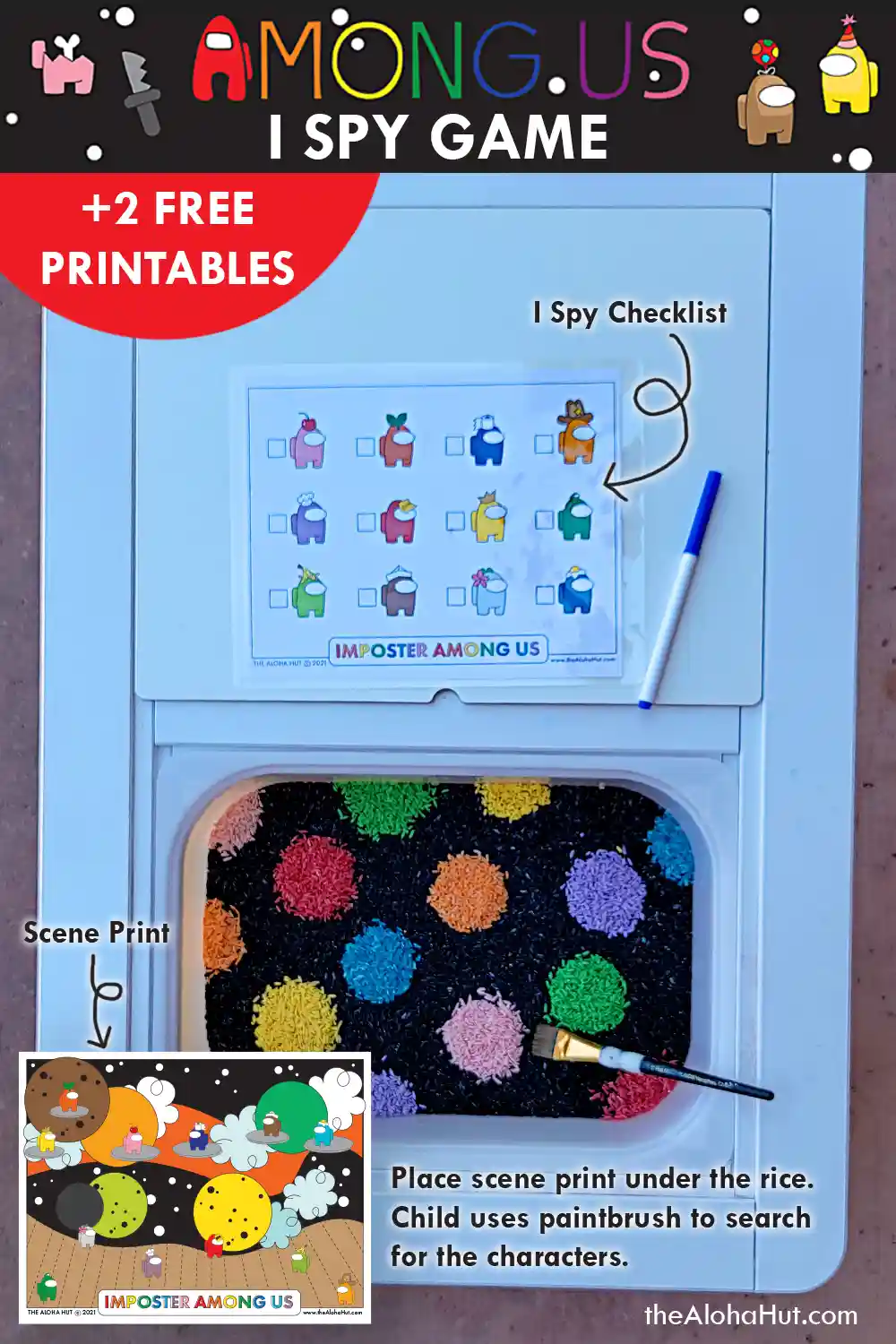 On the other side we first laminated the Among Us scene print then placed it in the bottom of the plastic bin. We then added rice on top in a fun polka dot design.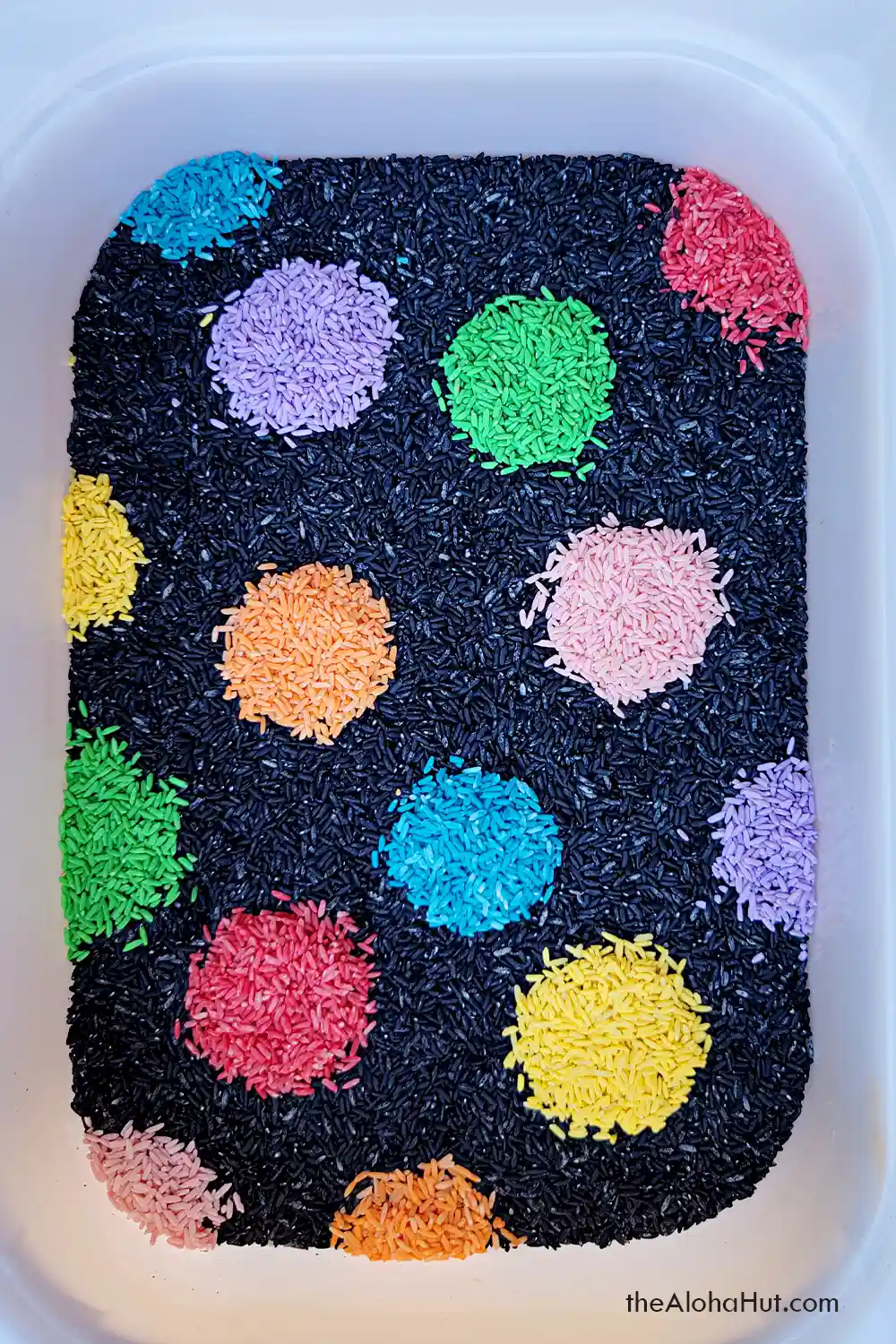 Put a paintbrush in the bin so your child can start to search for the characters. Once they've uncovered a character, they mark it off and search for more.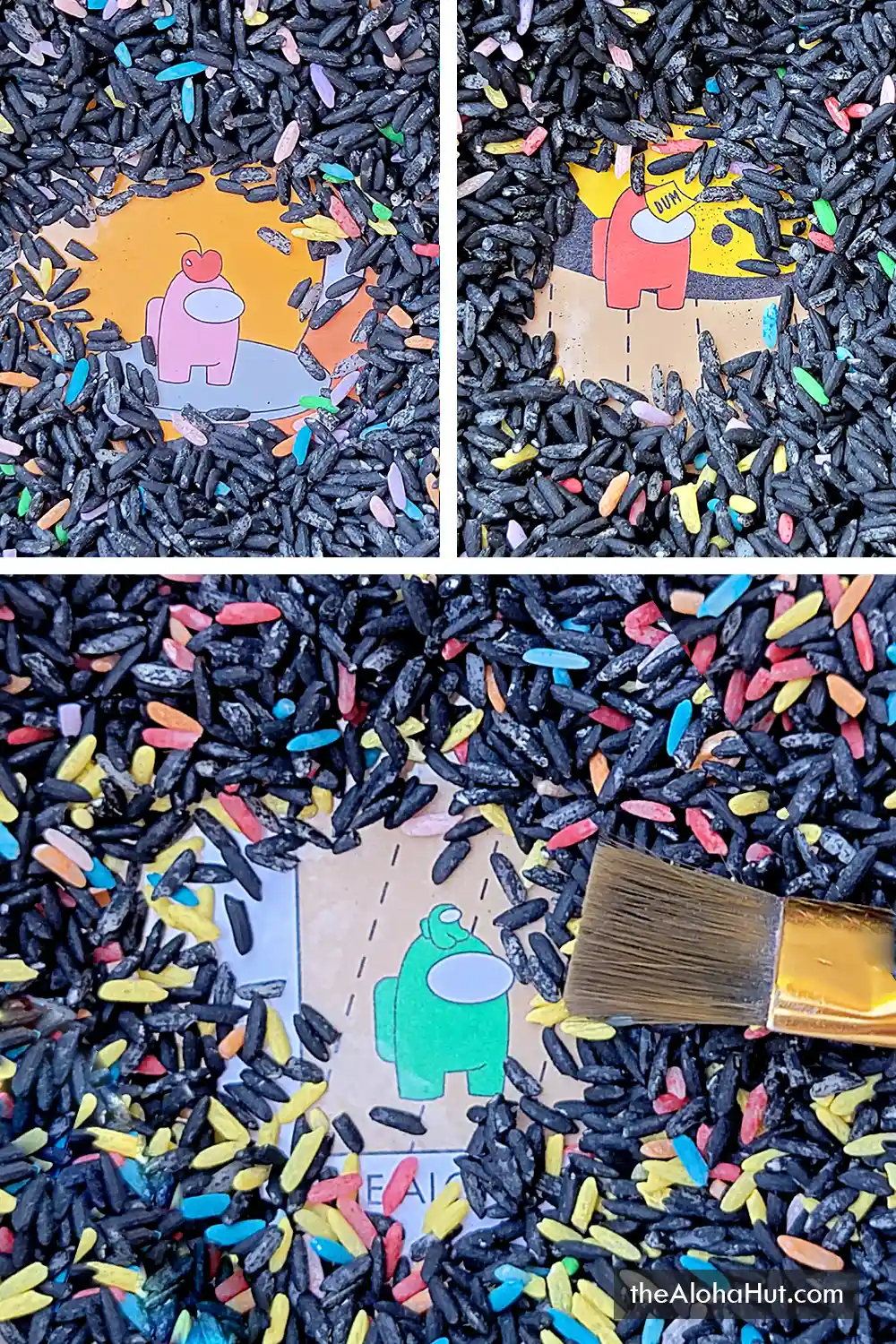 To make it more challenging, have them find the characters in order. Or shout out a color and they have to find the matching character.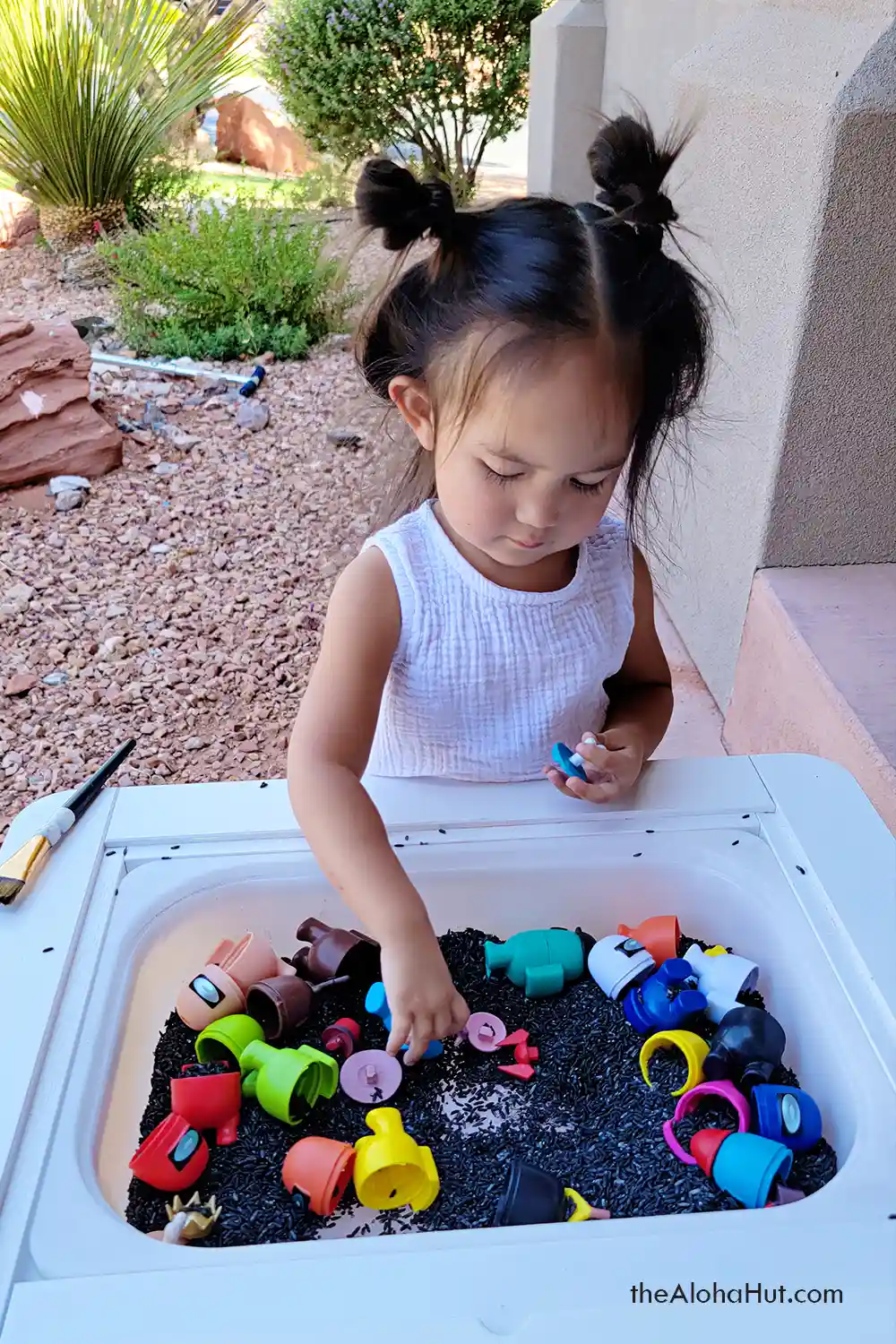 Sensory tables can seem a little silly or even scary to parents who aren't used to them. Silly because "why take the time to set up a play table when you can just get out a bucket of toys?" And scary because of the mess (I know lots of parents who don't like their kids to play with messy things); but it's so important for young kids to be hands-on and explore their world. By taking the time to set up a fun sensory table, it will not only be inviting to the child but also engaging and educational (and yes, sometimes messy).
Love and aloha friends,
Stacey + Niki