CoComelon Sticky Art Kids Activity
CoComelon Sticky Art Kids Activity
This post may contain affiliate links. Read our disclosure policy.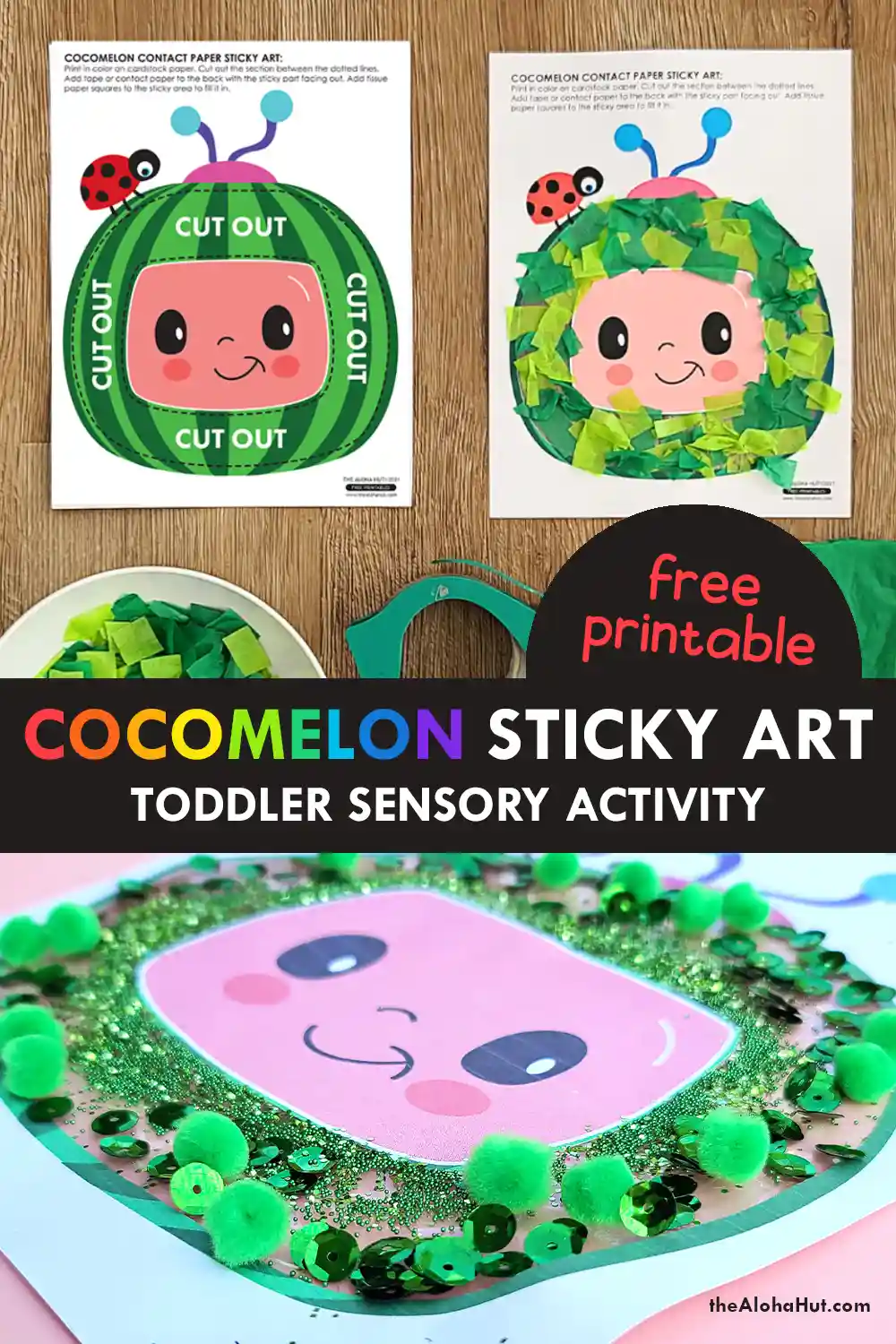 Our kids are obsessed with the mega hit YouTube series CoComelon! Our kids know the songs by heart and love the show. So of course we had to design some toddler friendly CoComelon activities to go along with some of their favorite characters and songs.
Even if you don't like CoComelon (it's okay, we forgive you!) you'll love this FREE, simple and fun contact paper sticky art activity. It's super easy for toddler and preschool aged kids to do on their own with just a little prep from parents or older siblings and it's great for helping your toddler practice hand-eye coordination.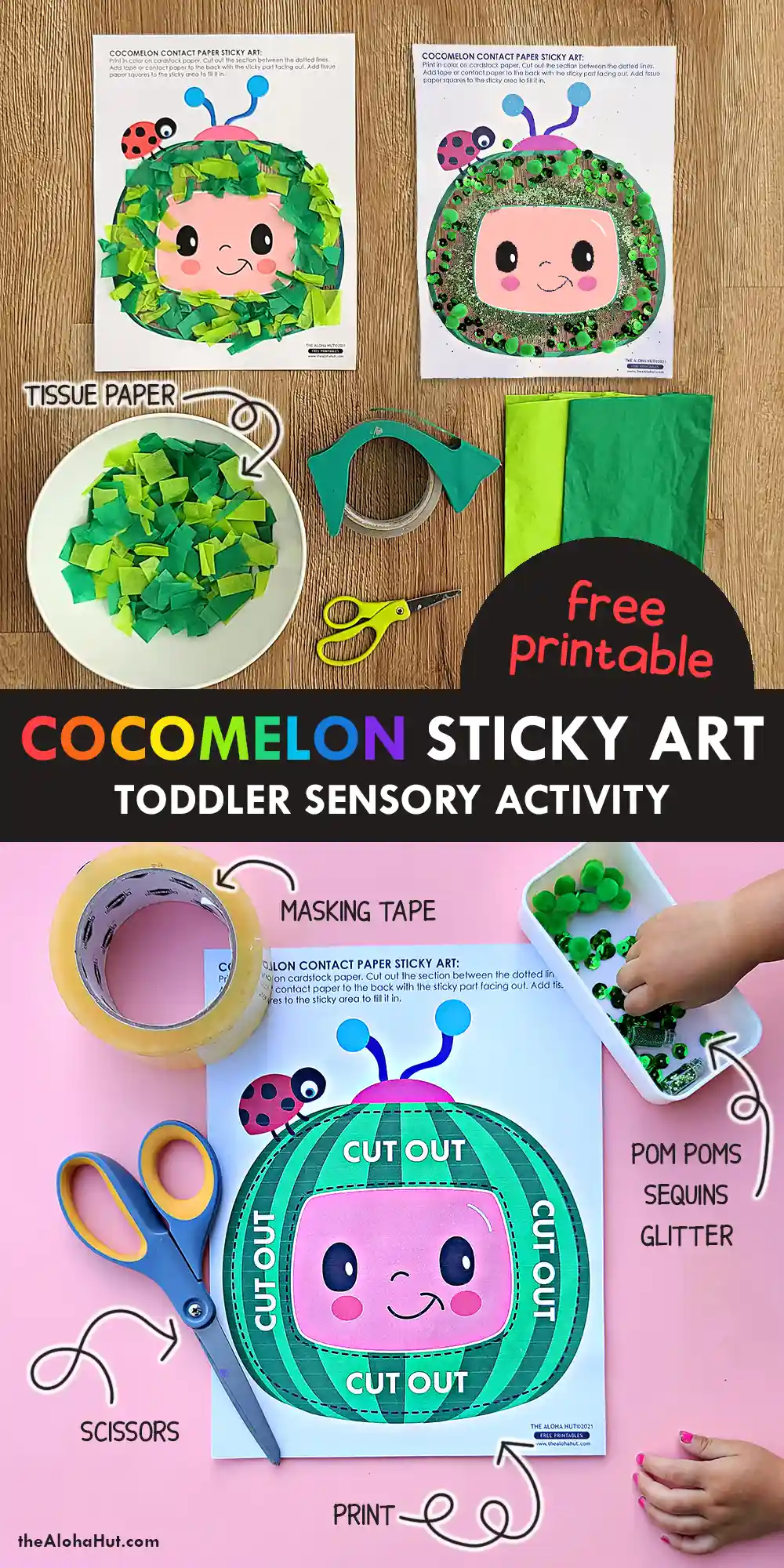 For this toddler art activity you'll need:
Free printable CoComelon page (found at the bottom of this post)
Scissors
Tape or contact paper
Green art supplies to decorate CoComelon (tissue paper, pom poms, colored paper, grass, sequins, glitter, etc. Be creative or use anything green you have on hand!)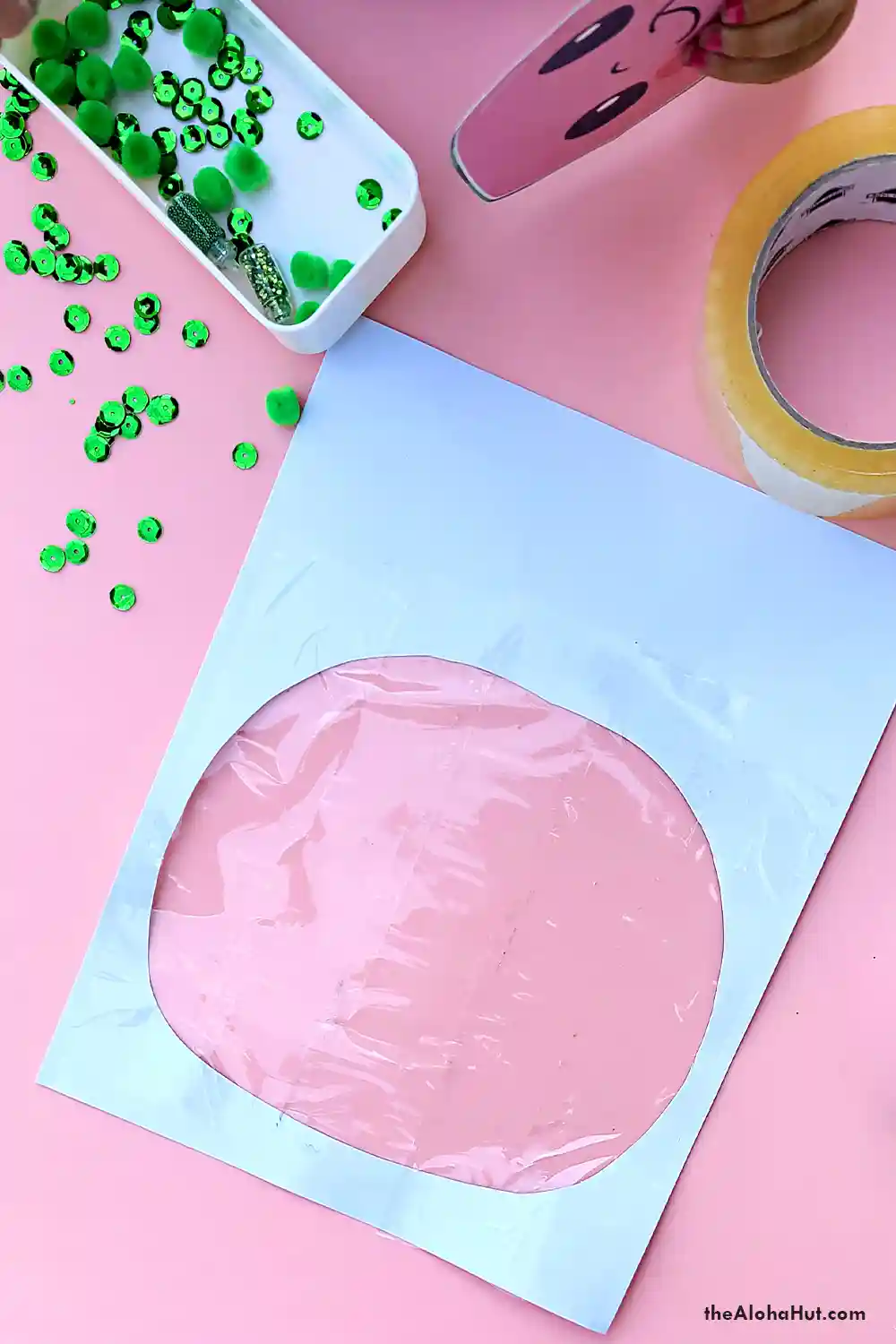 To prep the sticky art activity:
1 – Print the free CoComelon page and cut out the portion between the dotted lines that says CUT OUT.
2 – Turn the page over and put tape or sticky contact paper across the open area you just cut out. Make sure the sticky part is on the same side as the CoComelon print.
3 – Prep the green art supplies your kids will use to fill in CoCoMelon.
4 – Let kids have fun decorating CoComelon!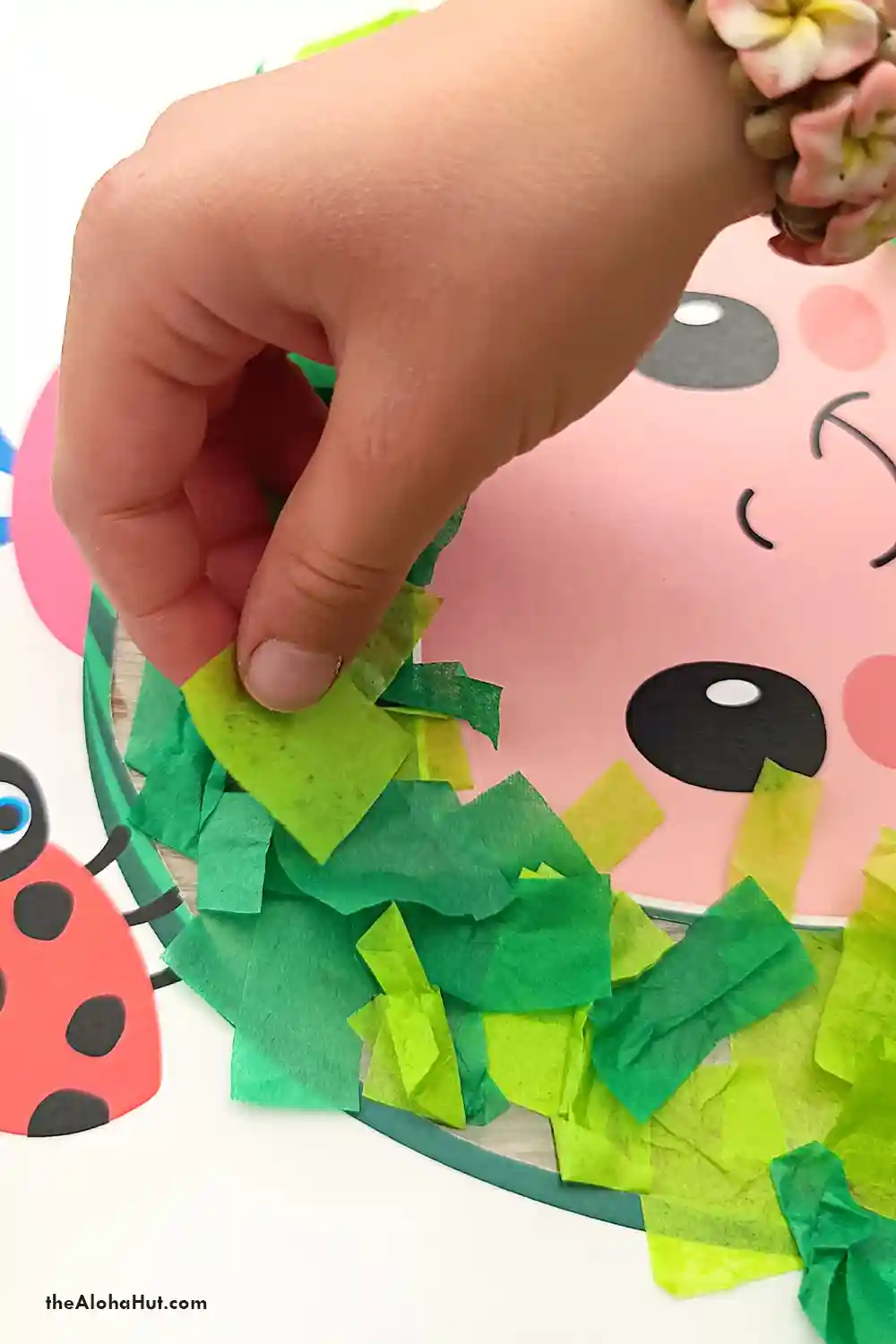 If you want kids to get really creative, set out a bunch of different green supplies and the kids can mix and match how they decorate CoComelon. It's fun to see some of the different variations they come up with!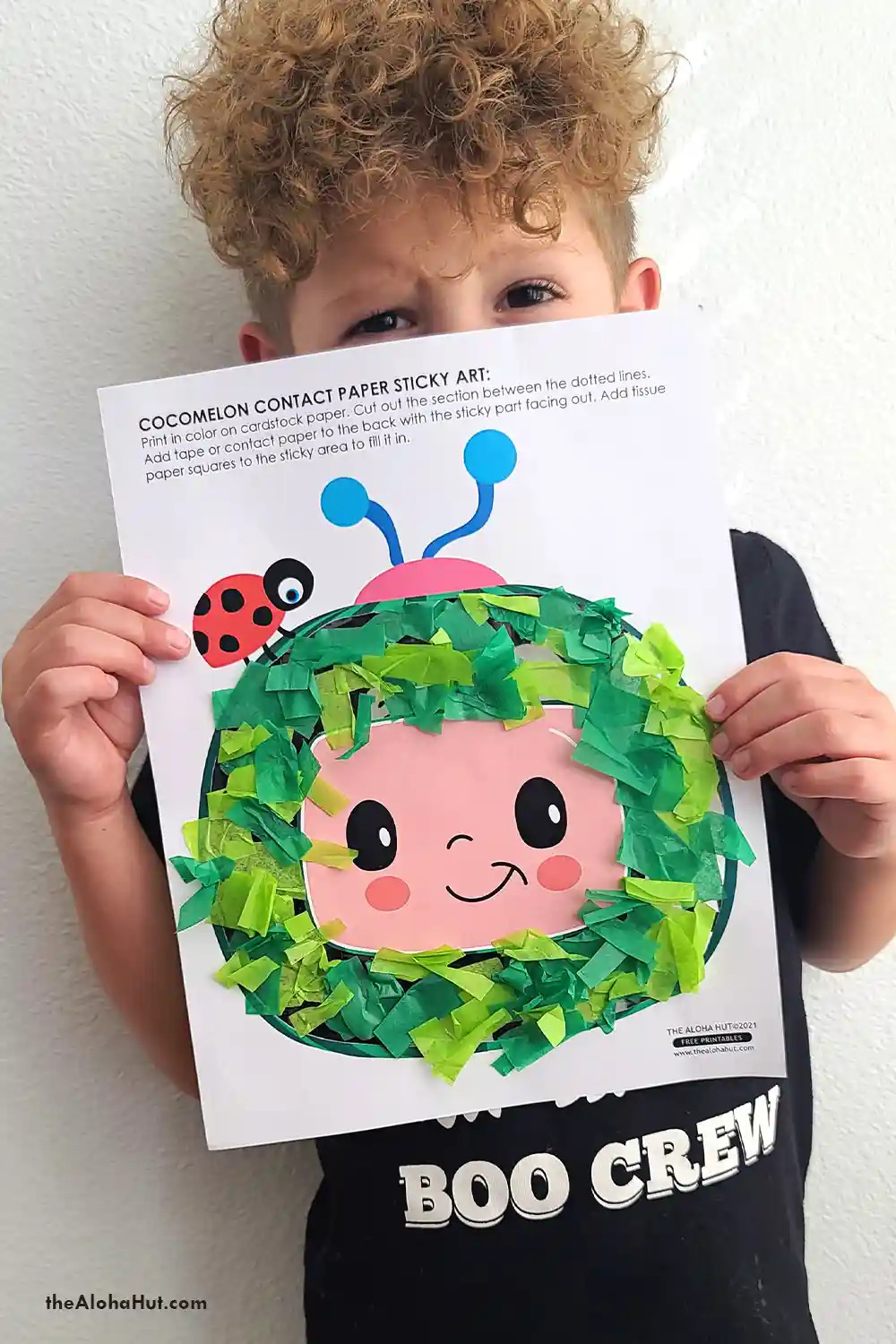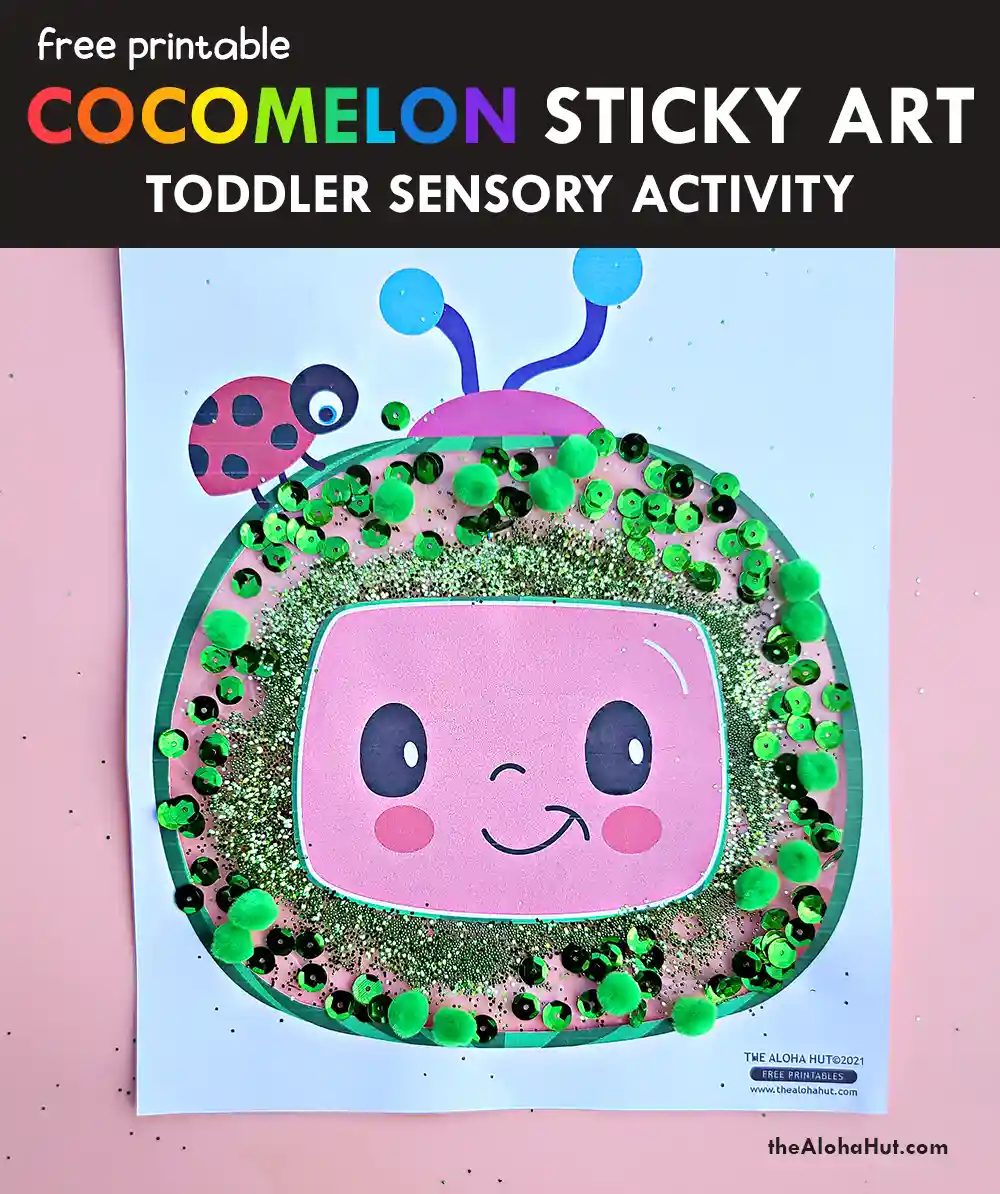 Is your toddler or baby obsessed with Cocomelon too? We've created an entire printable Cocomelon Birthday Party pack with 13 printable decor and games. Check out the Cocomelon Birthday Party Pack here and here.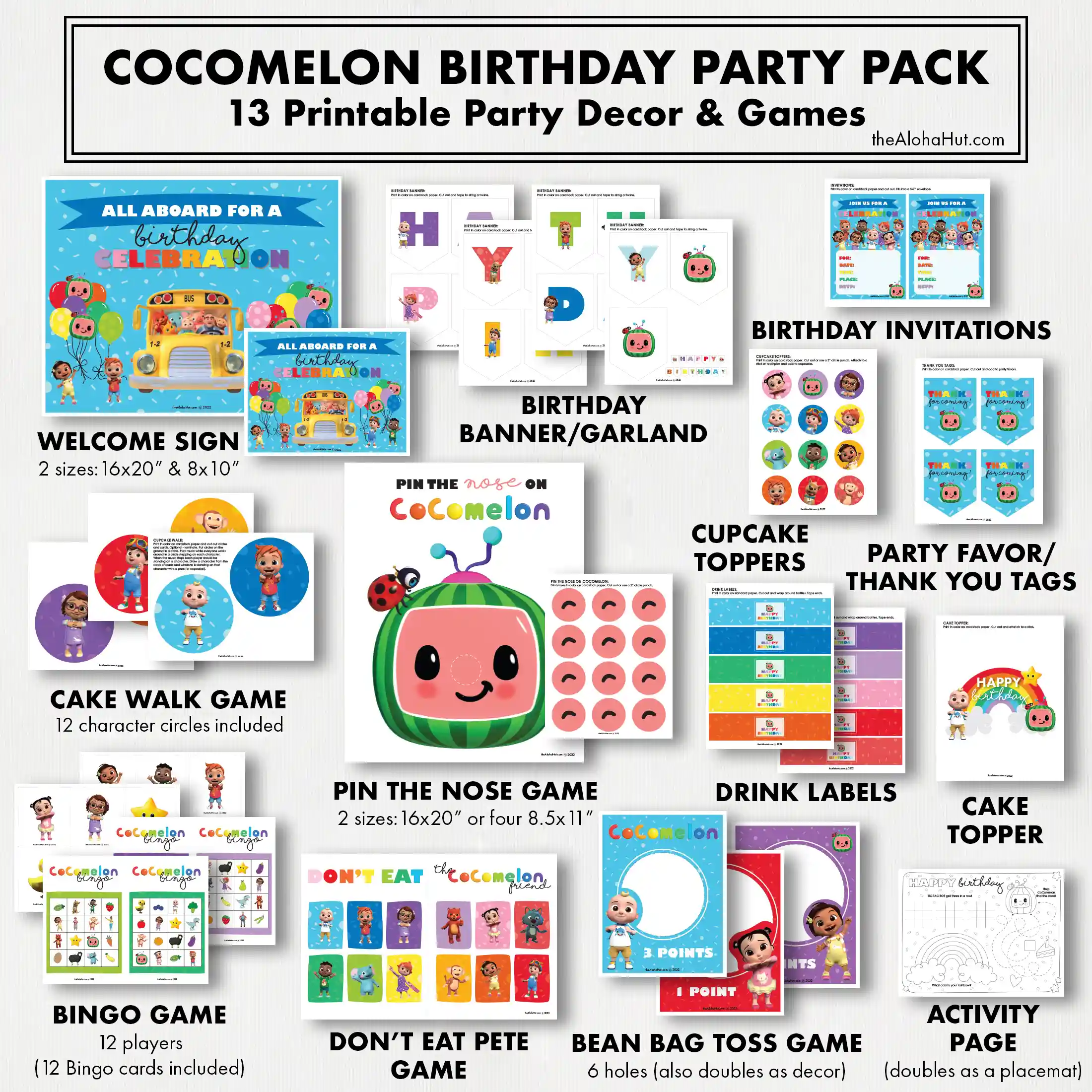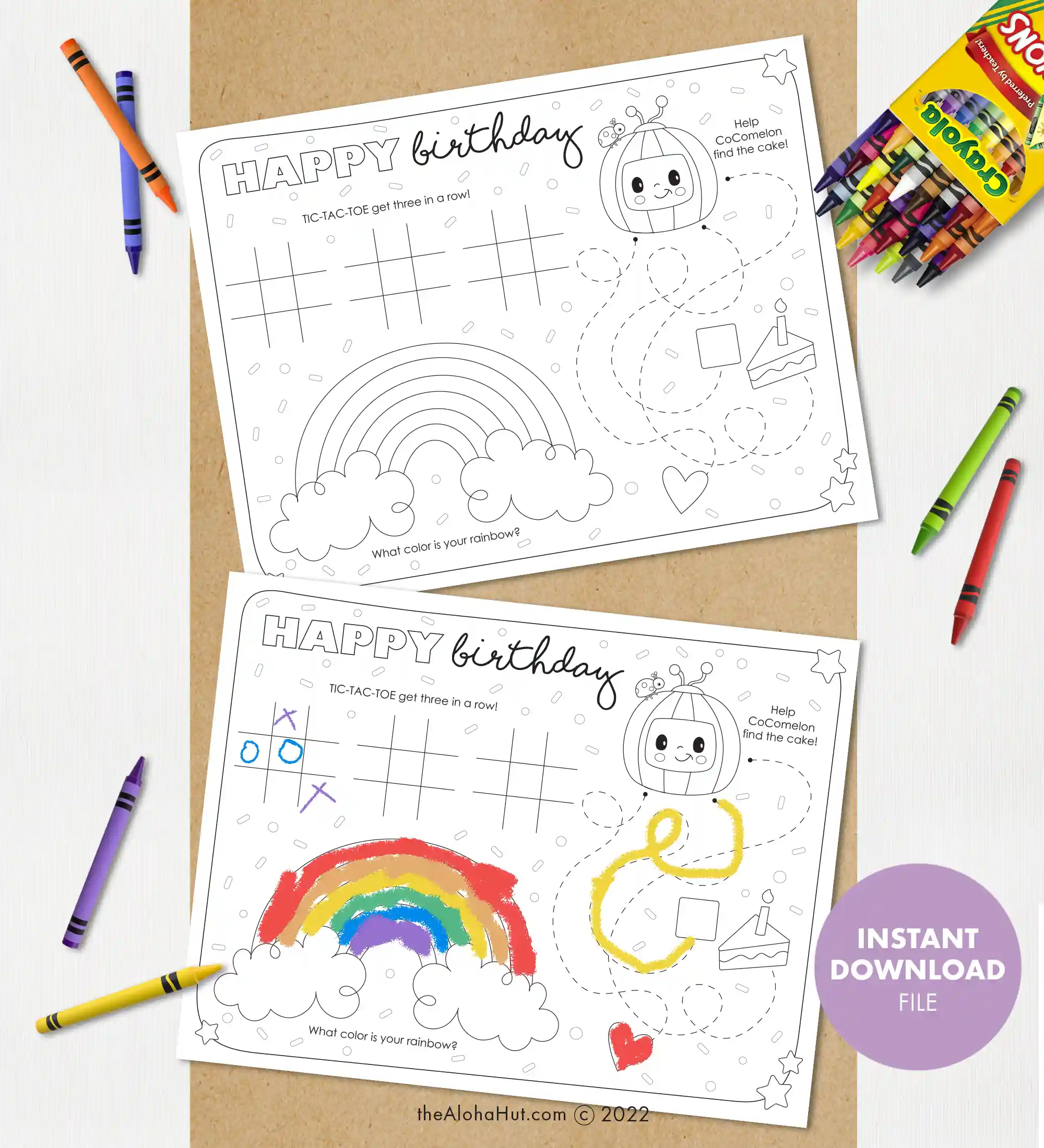 Included are instant downloads for:
You can print an entire party from the comfort of your own home!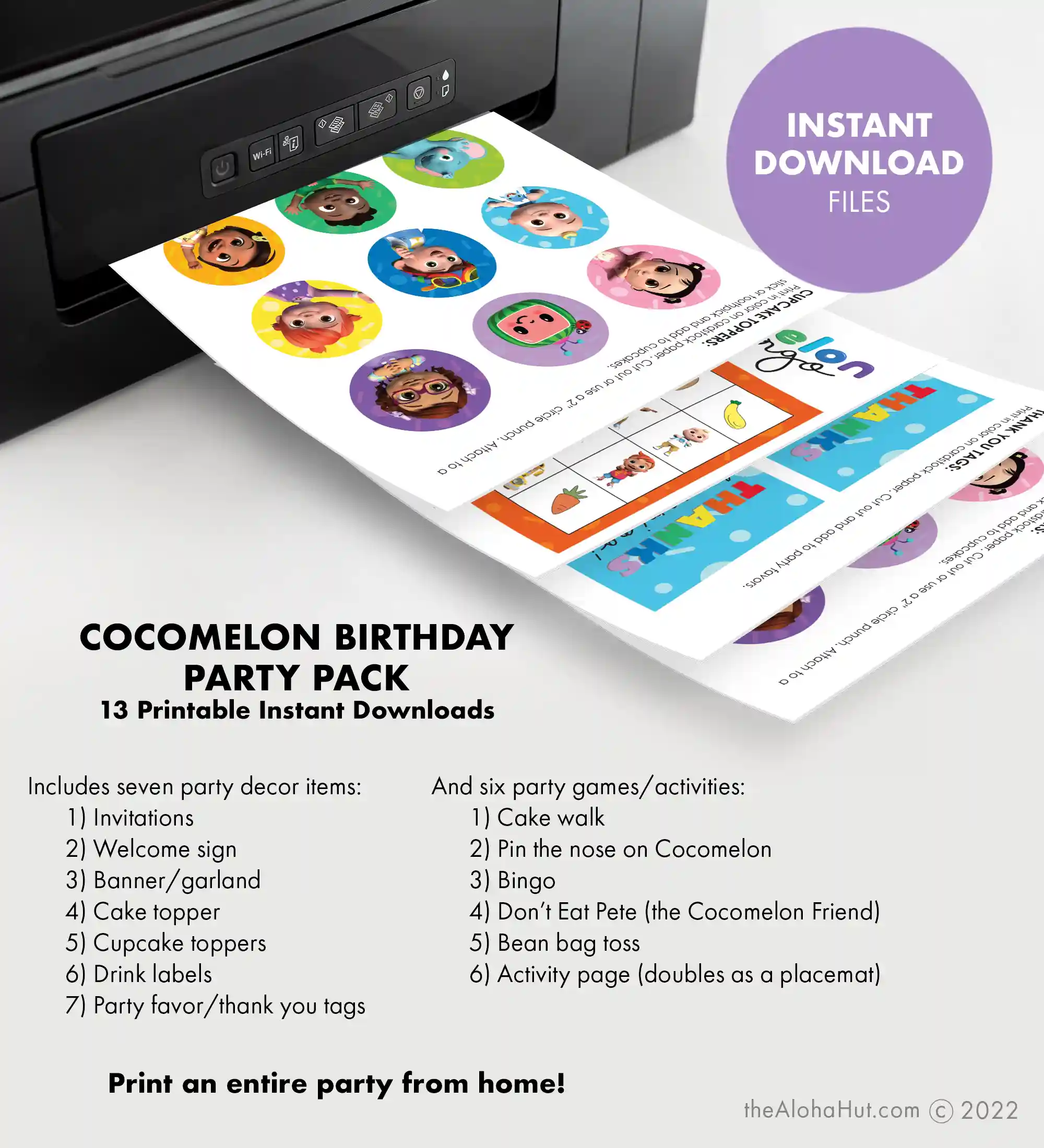 If you want more CoComelon activities, check out these posts: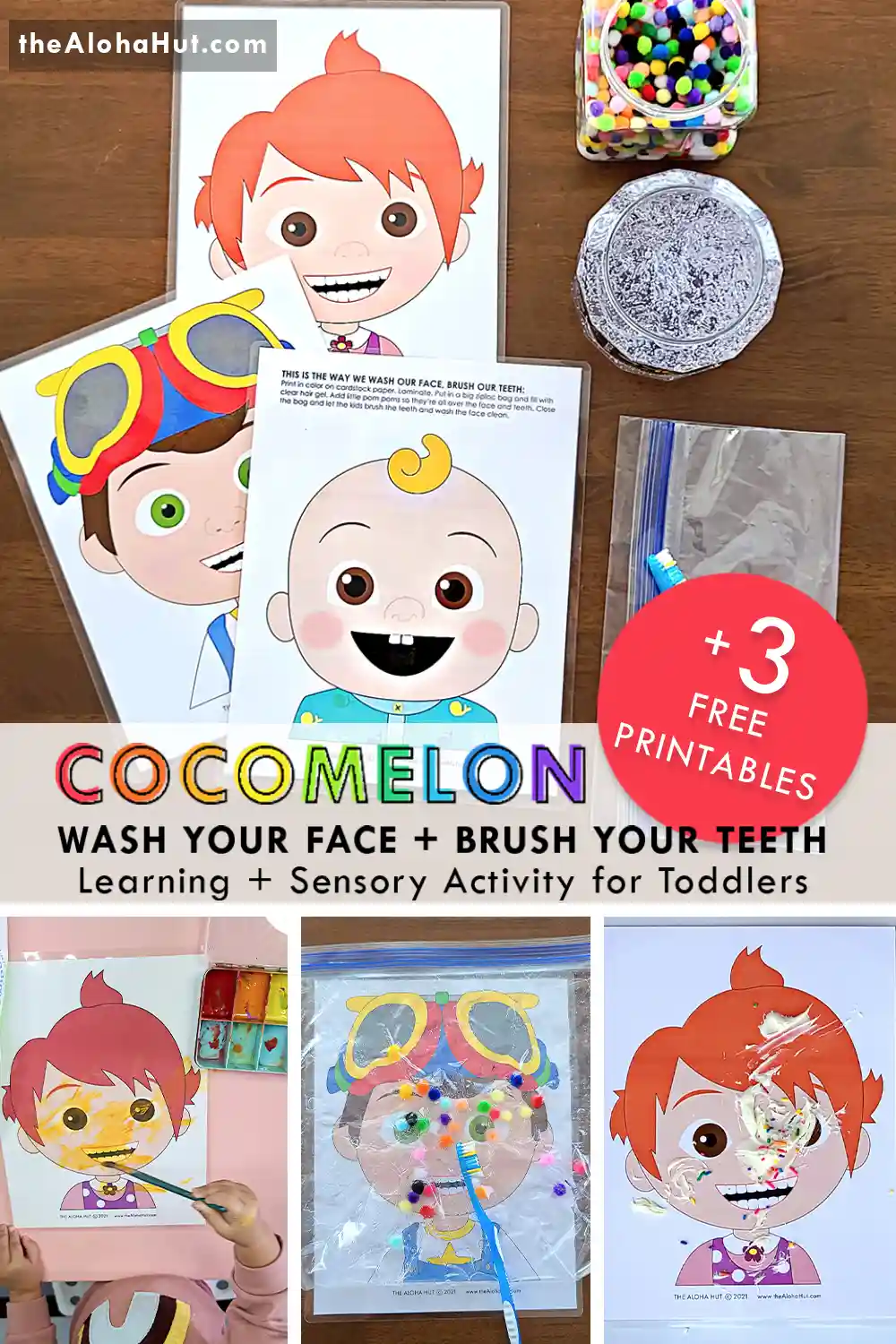 Comment below if you have suggestions for other toddler activities or free printables you'd like us to create. And remember to tag us on instagram @thealohahut so we can see your kids' artwork. We love seeing what they create!
Much love and aloha,
Stacey and Niki
---