Cocomelon Feed Baby JJ Kids Activity
Cocomelon Feed Baby JJ Kids Activity
This post may contain affiliate links. Read our disclosure policy.
We have such a fun FREE printable for all those Cocomelon loving toddlers! This Cocomelon activity goes along with the "Yes Yes Vegetable" song. This Feed Baby JJ toddler activity helps with fine motor skills and gets little ones familiar with fruits and vegetables. We love Cocomelon in our house and as a parent, I appreciate that the creators have made a show for little ones that involves singing, learning, healthy family relationships and so much more.
My youngest daughter, Indie can't get enough of the fun tv show and sings along with all of the songs. One of her favorite Cocomelon songs is the vegetable song. She enjoyed feeding Baby JJ all the different fruits and veggies and even got a little brave herself and tried a few of the veggies she hadn't tried before! Win win!
Is your toddler or baby obsessed with Cocomelon too? We've created an entire printable Cocomelon Birthday Party pack with 13 printable decor and games.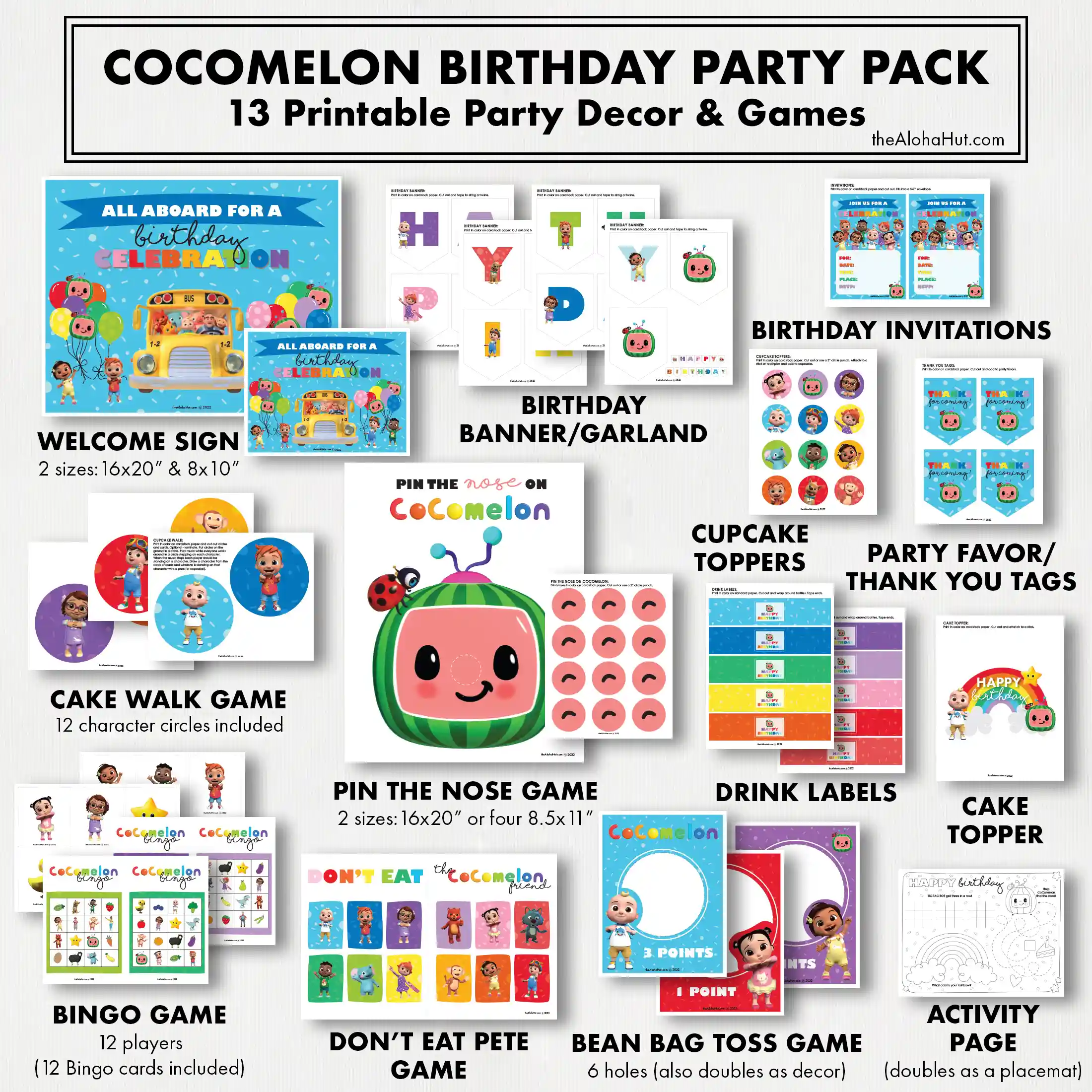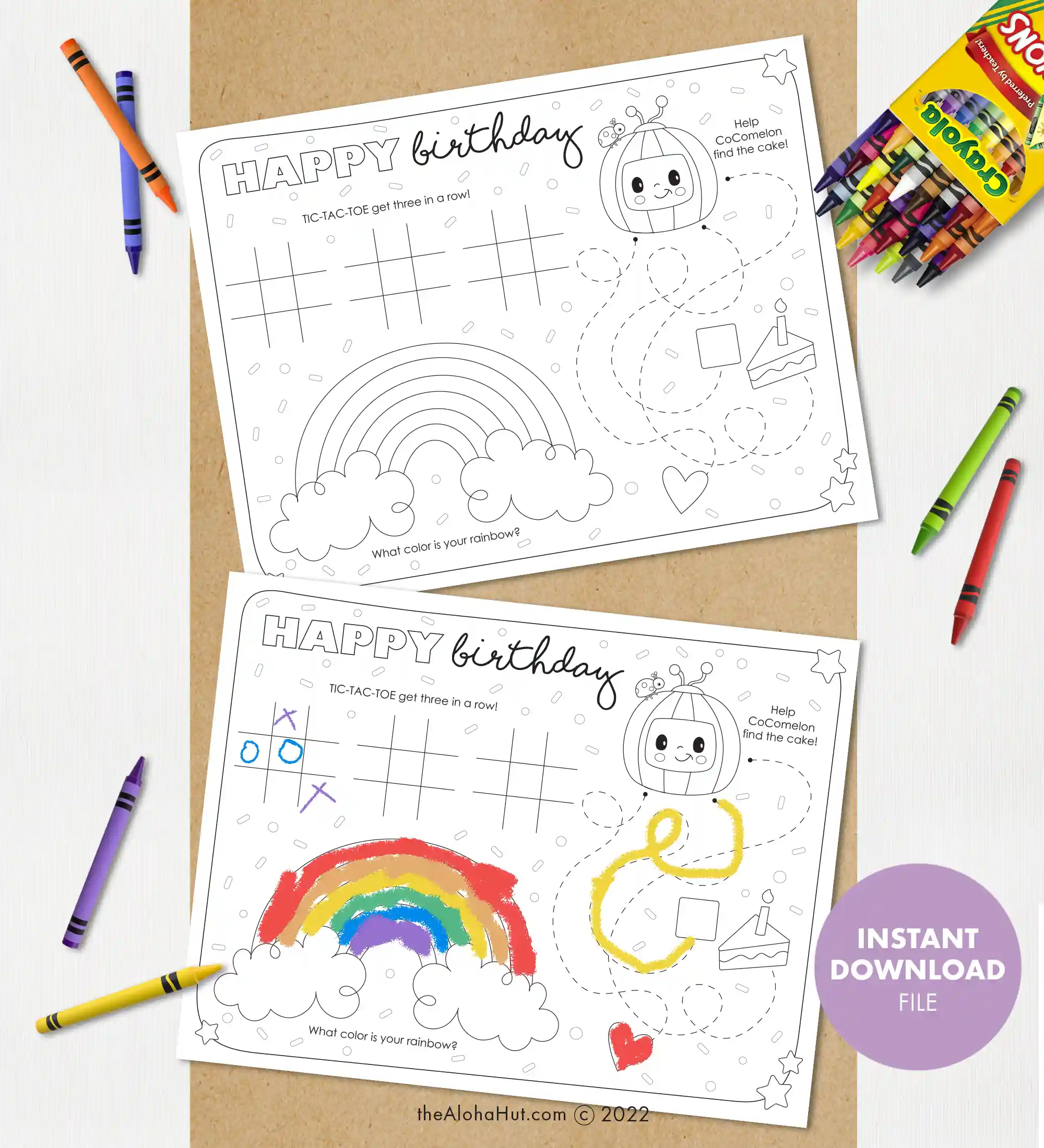 Included are instant downloads for:
Print our entire party from the comfort of your own home. View our Cocomelon Decor post for lots of simple Cocomelon party ideas. If you need help planning games for your birthday party, check out our Cocomelon Party Games for lots of fun and easy to assemble games for your next celebration.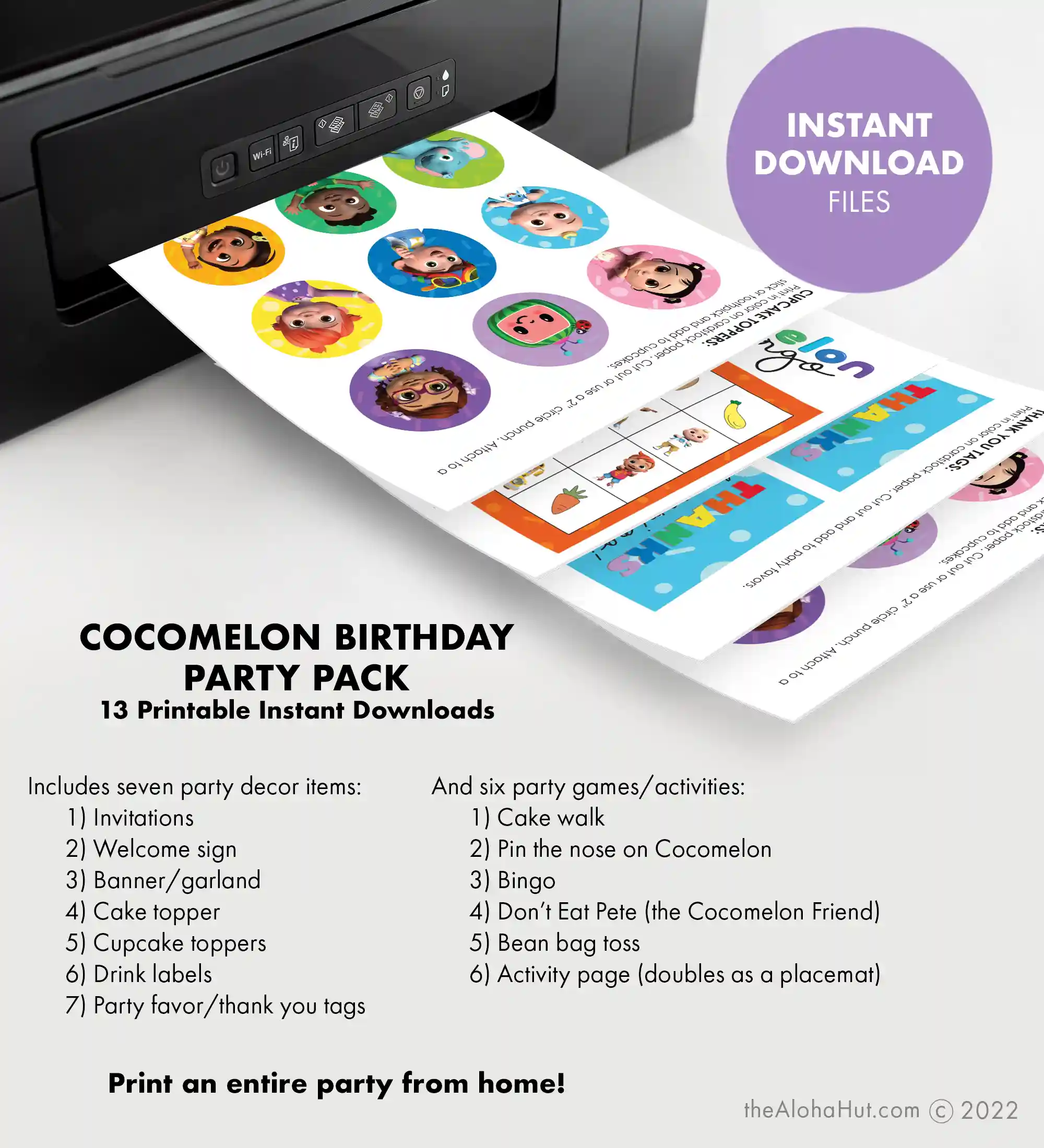 Here's how to assemble the Cocomelon Feeding Baby JJ Activity:
Print off the free prints (there are 4 pages total, you might want to print multiple of the fruits and veggie pages)
Cut everything out, including the mouth and stomach.
Laminate for more durability and multiple use. 
Cut the laminated mouth area. Make sure it's big enough for the fruit/veggies.
Tape the top half of Baby JJ to the bottom half.
Flip over and tape a quart size ziploc bag to the back. Tape the bottom and sides. You want the bottom of the bag to touch just to the bottom of the stomach.
Cut the plastic bag where the mouth is (on the side that is taped to Baby JJ).
Hang on the wall or glue/tape to a box and cut out the mouth area then watch your toddler having fun!
One of our favorite ways to teach our kids is through play. We have found it to be one of the most effective ways as well, for little kids and older kids. This activity does just that. It allows children to learn while having fun. It keeps their little fingers busy all while introducing them to healthy vegetables and fruit.
If you love our free printable activities, please share with your ohana!
Check out our other Cocomelon activities (click on the image):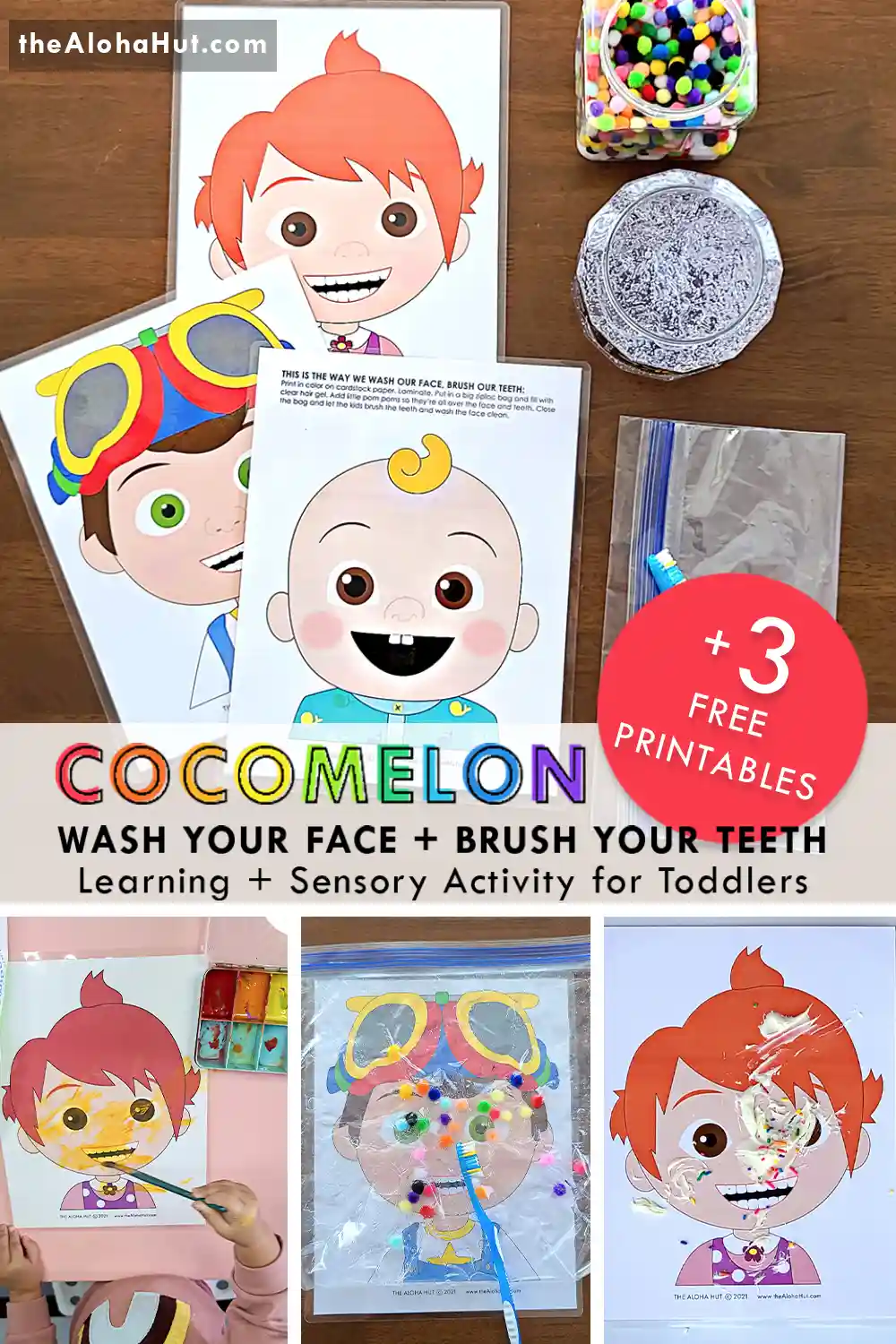 Much love and aloha,
Stacey + Niki
---