Pin the Tie on Dad
This post may contain affiliate links. Read our disclosure policy.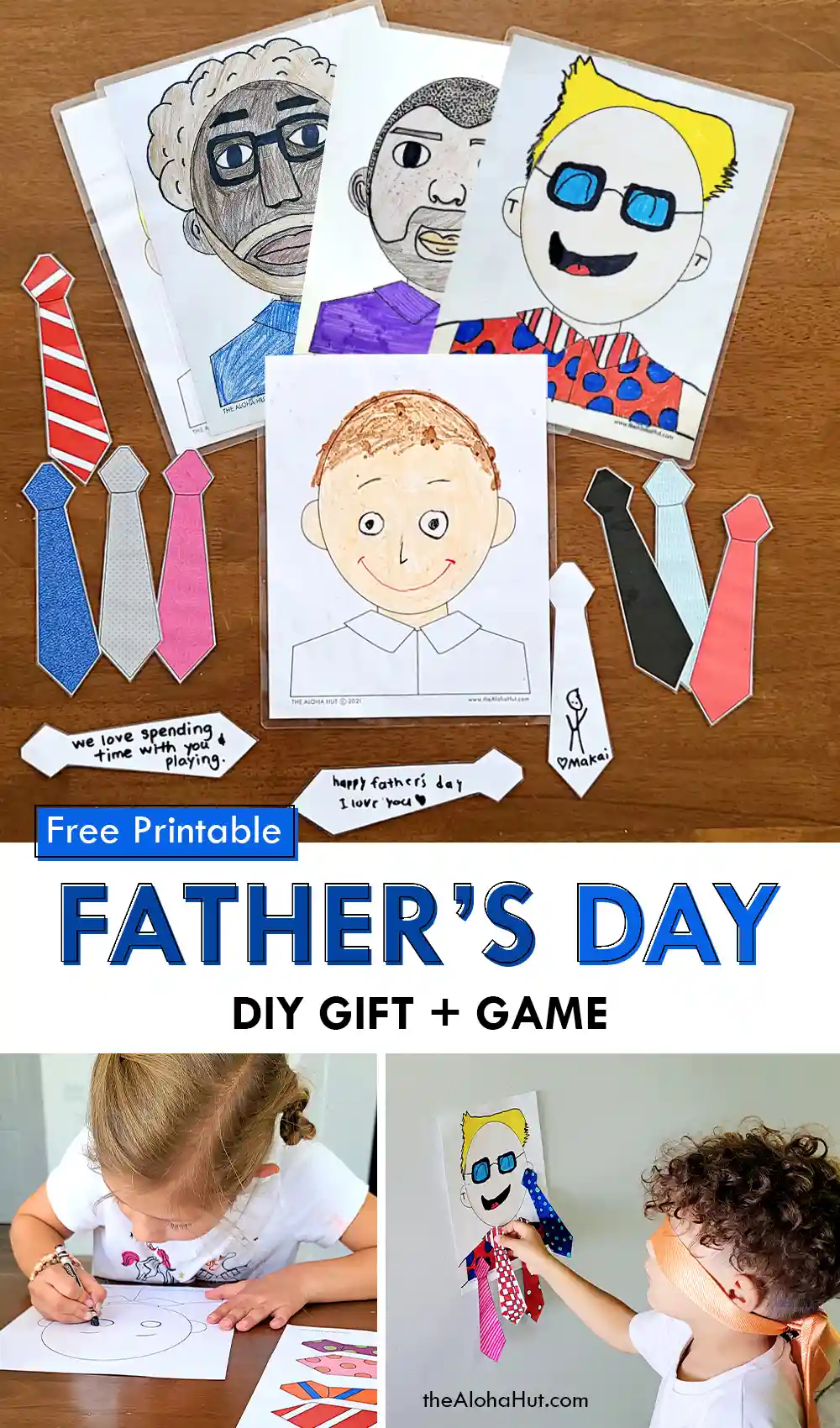 It's almost Father's Day and we've created a fun game to help you celebrate all the great men in your life! This free printable game is a combination of hide & seek and the classic 'pin the nose' game, but with ties instead. This is an easy tradition to do yearly and fun to compare the drawings each year.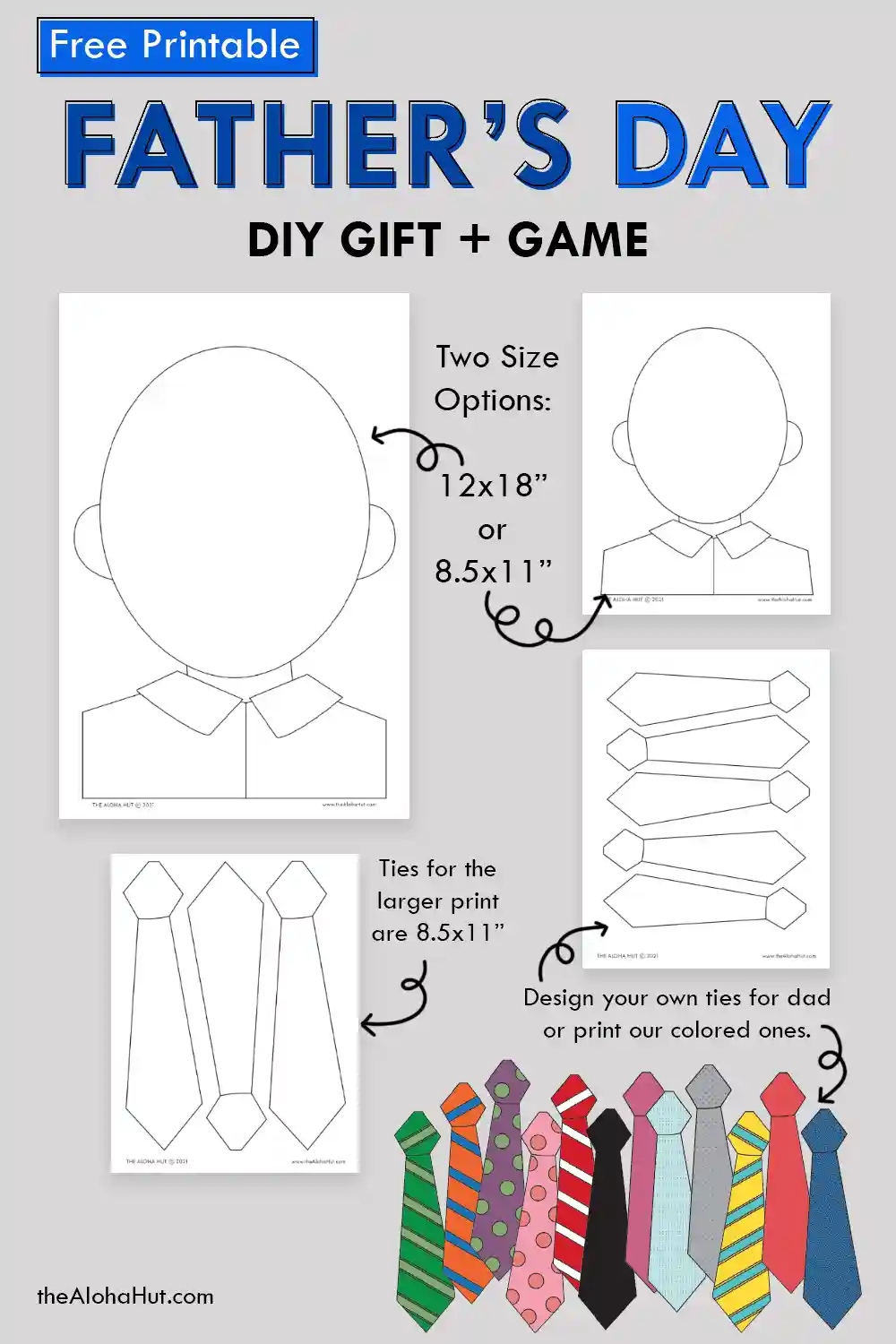 You have two options: a large print or a regular sized print. If you choose the larger size, send it to your local print shop and print it as a 12×18 poster print (12pt paper). We get ours printed for only $2.18! The ties are larger also but printed on regular sized paper (8.5×11) so you can have them print those off also or you can just print them from home. If you choose the regular size then you can print them all from home. For size reference, see picture below.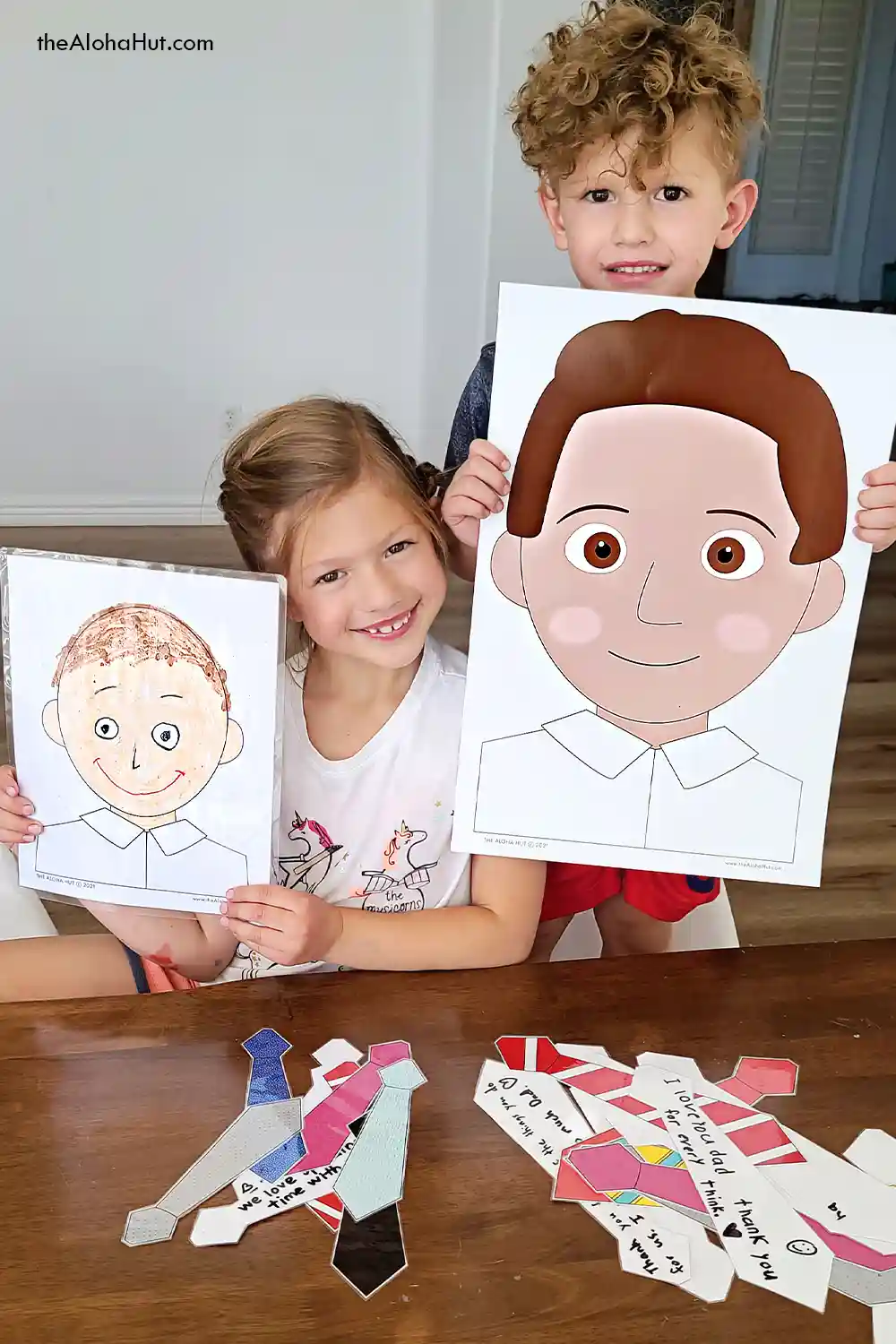 To create this fun and simple gift for dad you're going to need a few things:
Free printable dad + ties
Scissors
Crayons, markers, paint (anything to draw your dad)
Tape
A real tie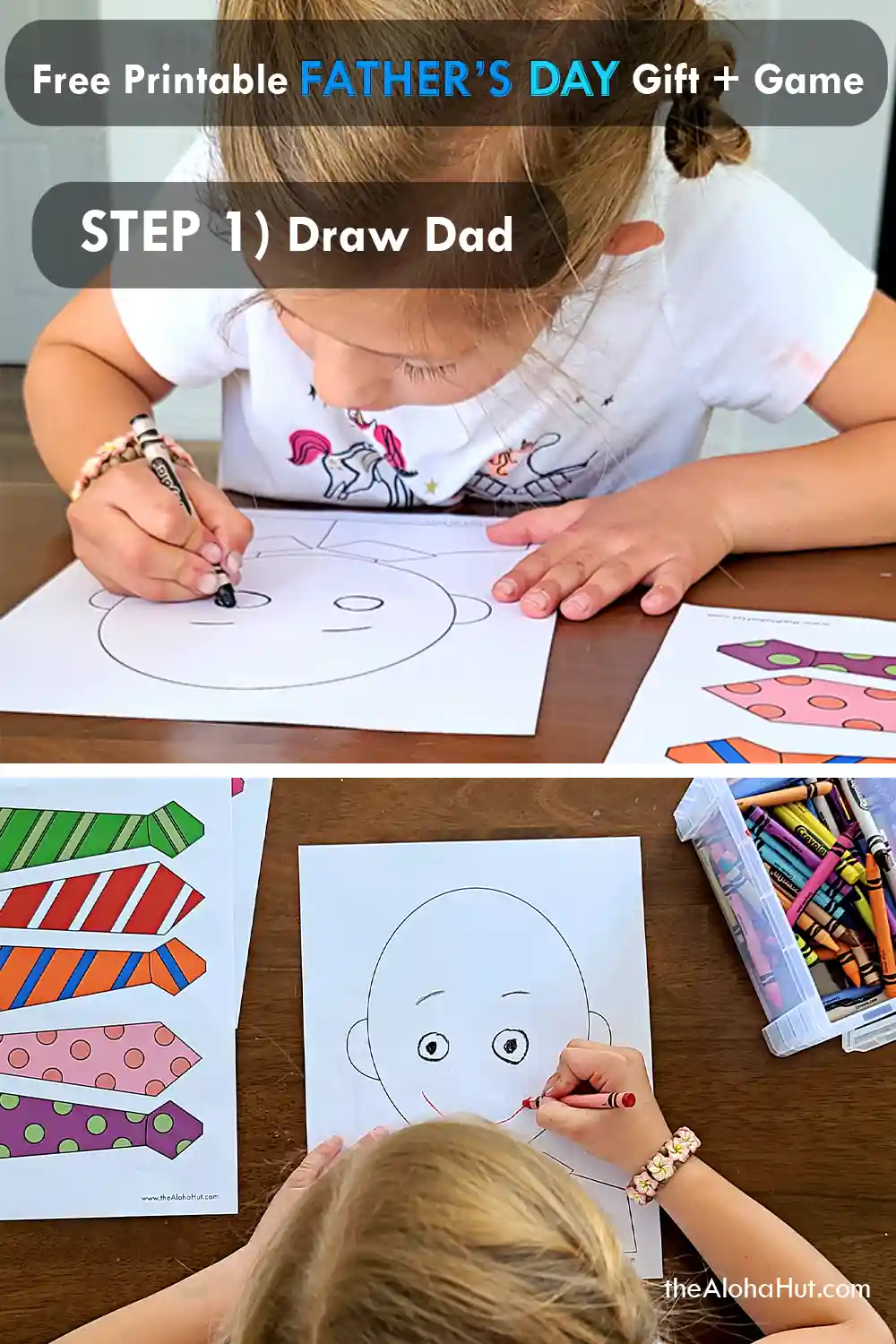 After you've printed off the size you want, let the kids start drawing. Remember, the more details the better. Kids sometimes (or most of the time) need to be guided, so tell them to think of their dad. What color is his hair; what length; is it curly, spiky or straight. Then have them think of his nose, lips, and any other characteristics. Does he have a mustache or beard. Big nose, small nose, bushy brows, freckles. Tell them to add it all. Even a hat if he's a hat wearing bloke!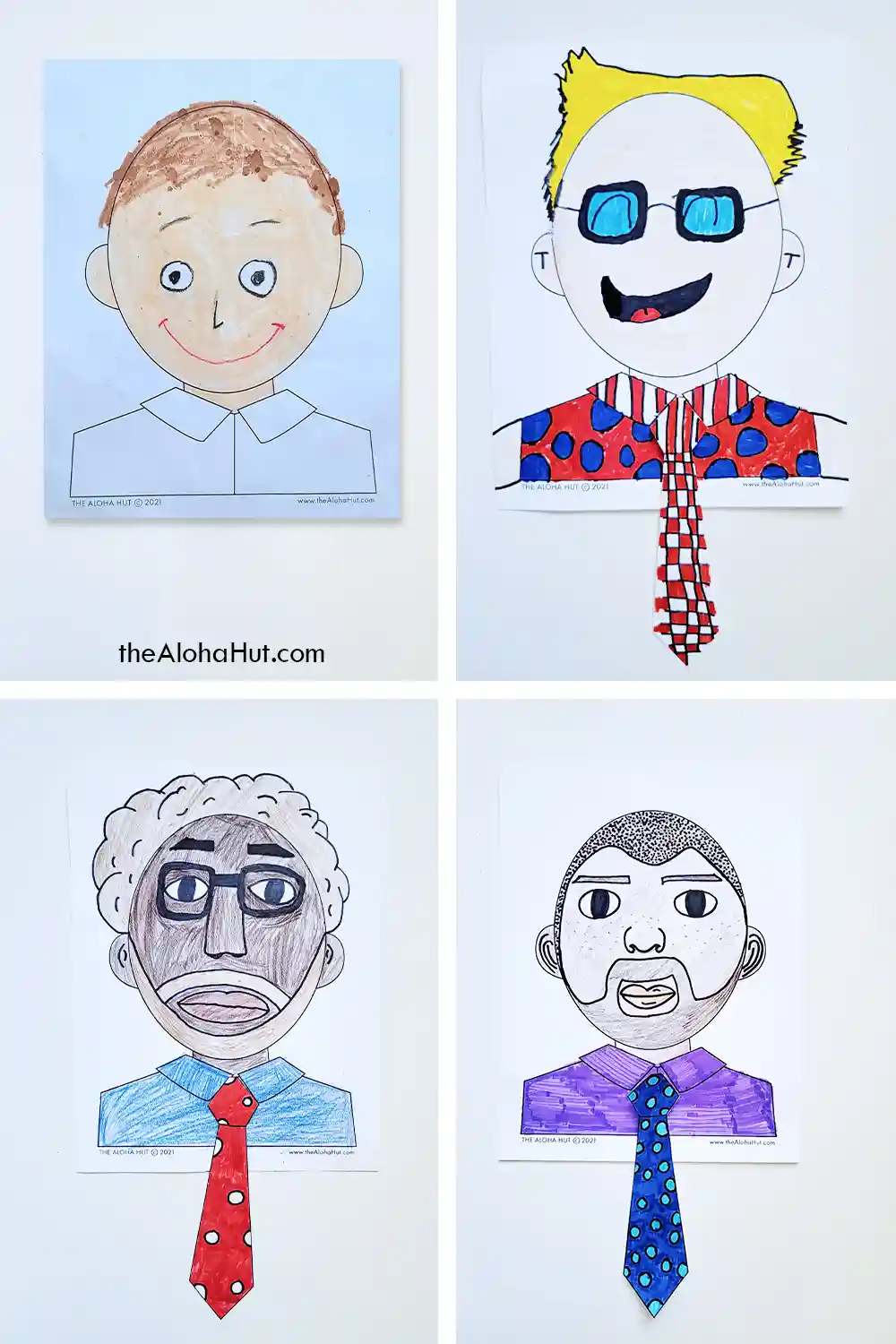 Here are a few that our kids and friends drew. There's not a dad out there that wouldn't love a portrait made from their child!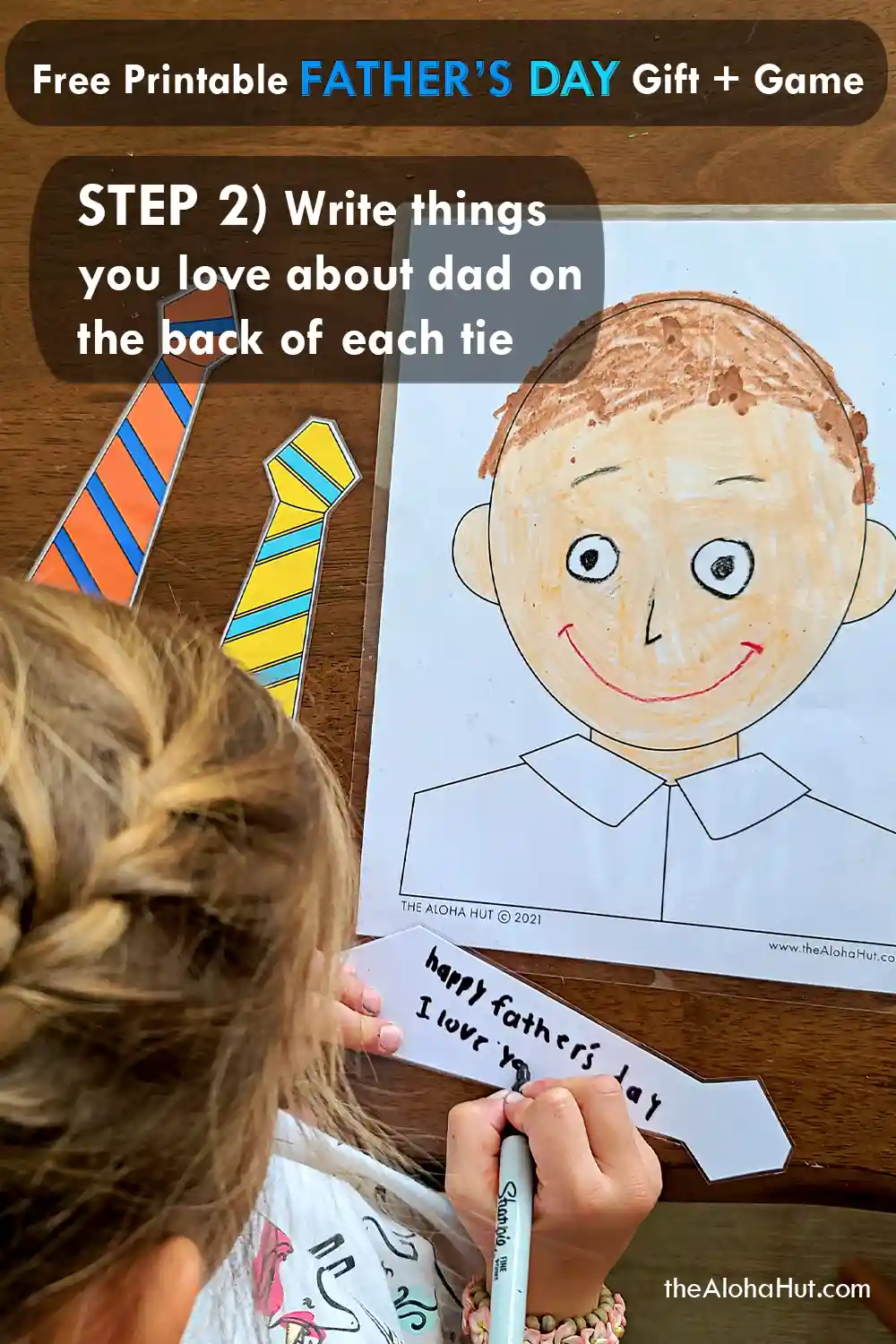 Now it's time to add the extra special touch with things you love about dad. Tell the kids to write anything that makes them happy. A favorite memory with dad, favorite thing about him, or they could even use the ties as coupons like "good for one foot rub." He'd love those!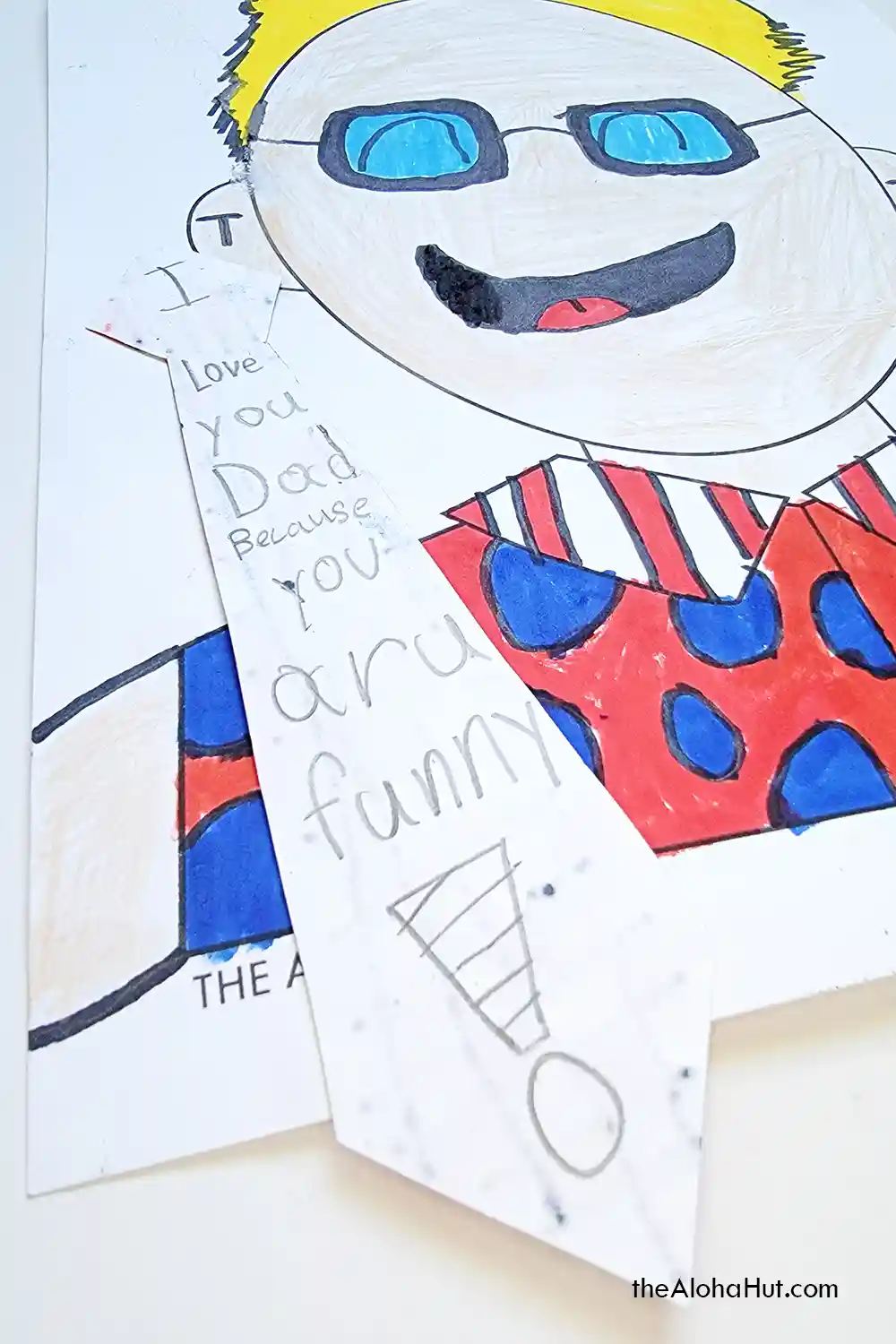 This next step is lots of fun. Have the kids hide the ties all around the house. Don't forget to count up how many you hid.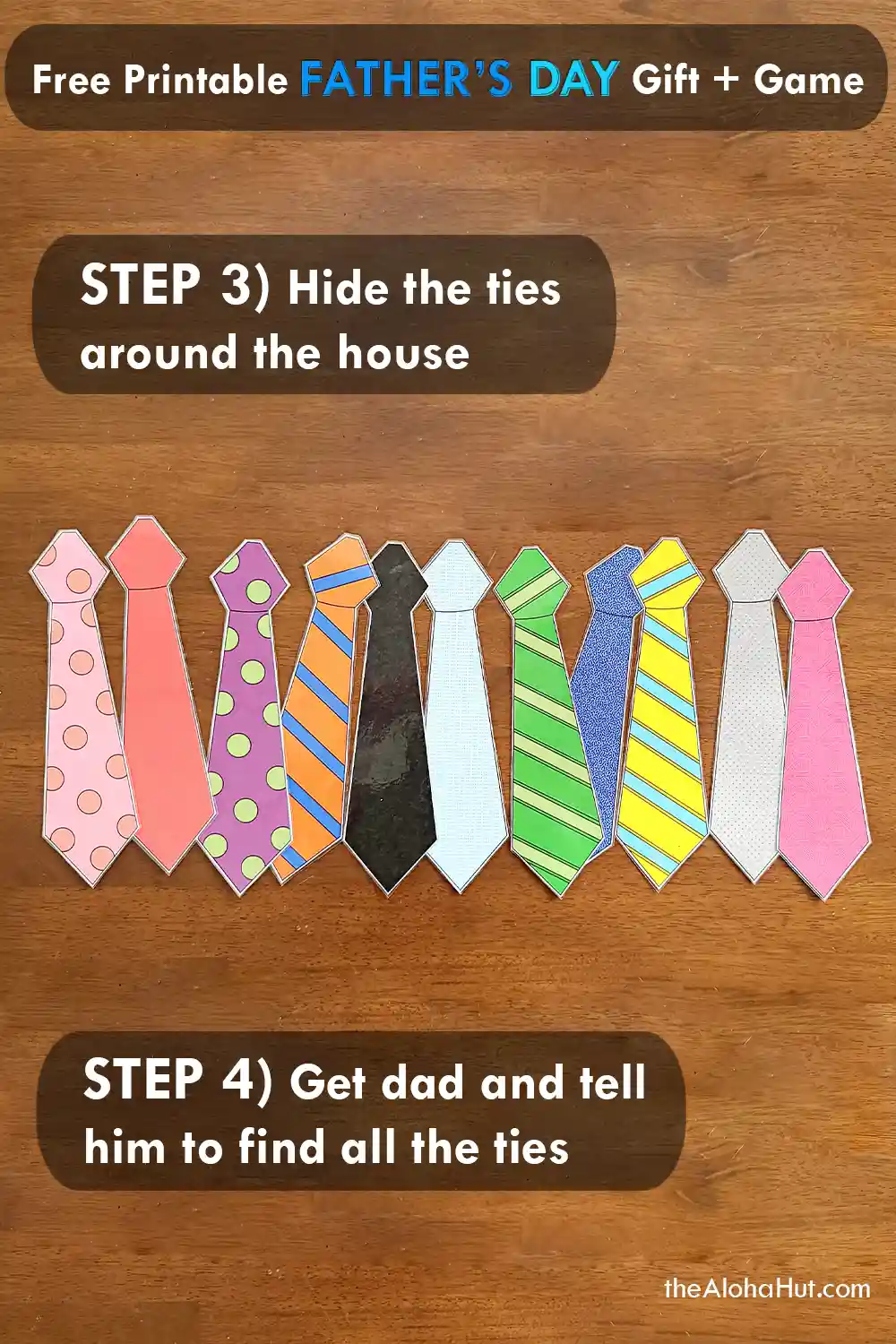 Now it's time to go get dad. Show him the pictures first and then tell him he's got to find all the ties. The kids can play hotter/colder with him or have mom hide the ties and then the kids help dad find them.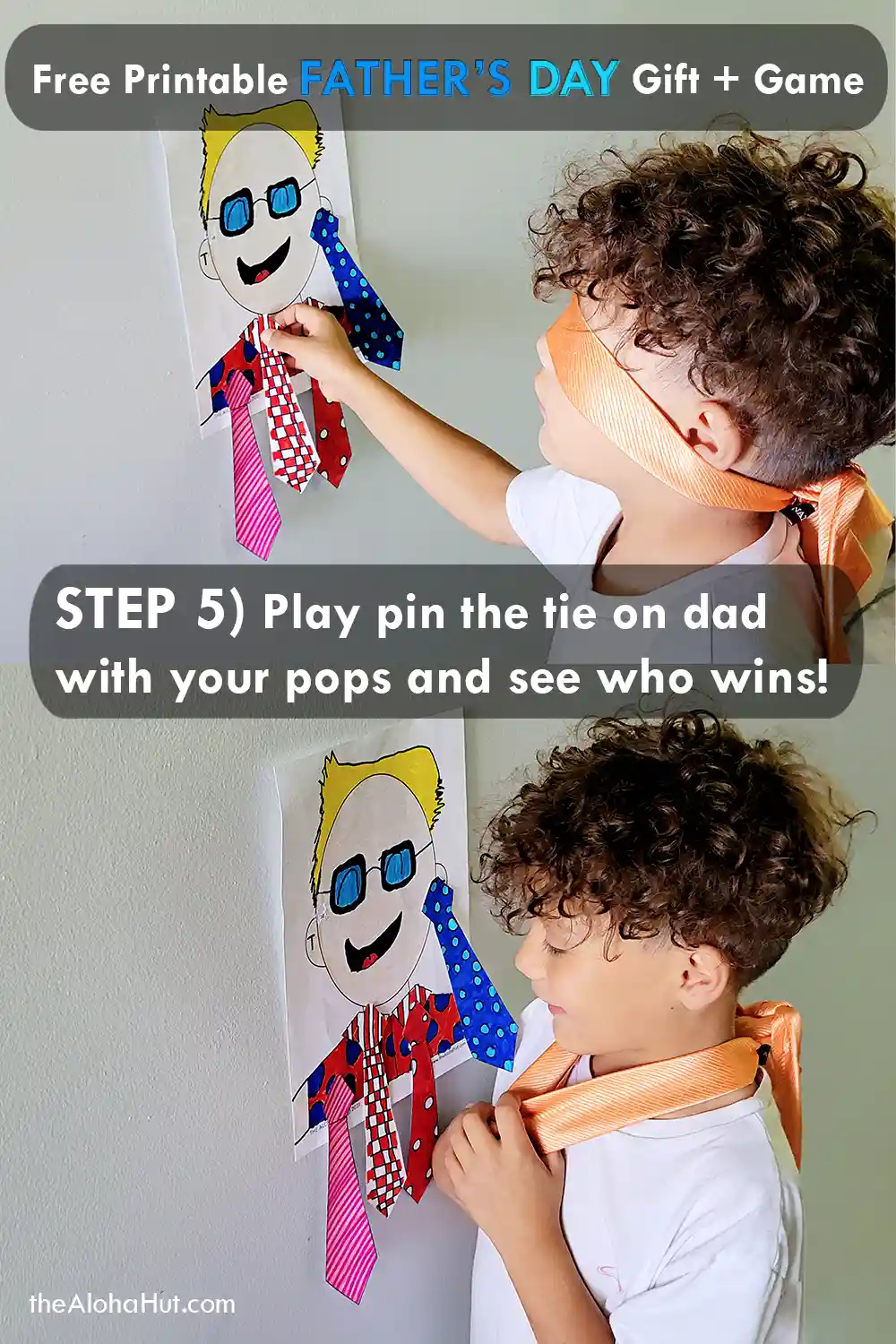 And last, but not least, play pin the tie on dad. Now how fun of a tradition is that!? It's bound to make any dad feel like he just won the lottery.
Happy Father's Day!
Stacey + Niki