Fall Colors Toddler Nature Activity
Fall Colors Toddler Nature Activity
This post may contain affiliate links. Read our disclosure policy.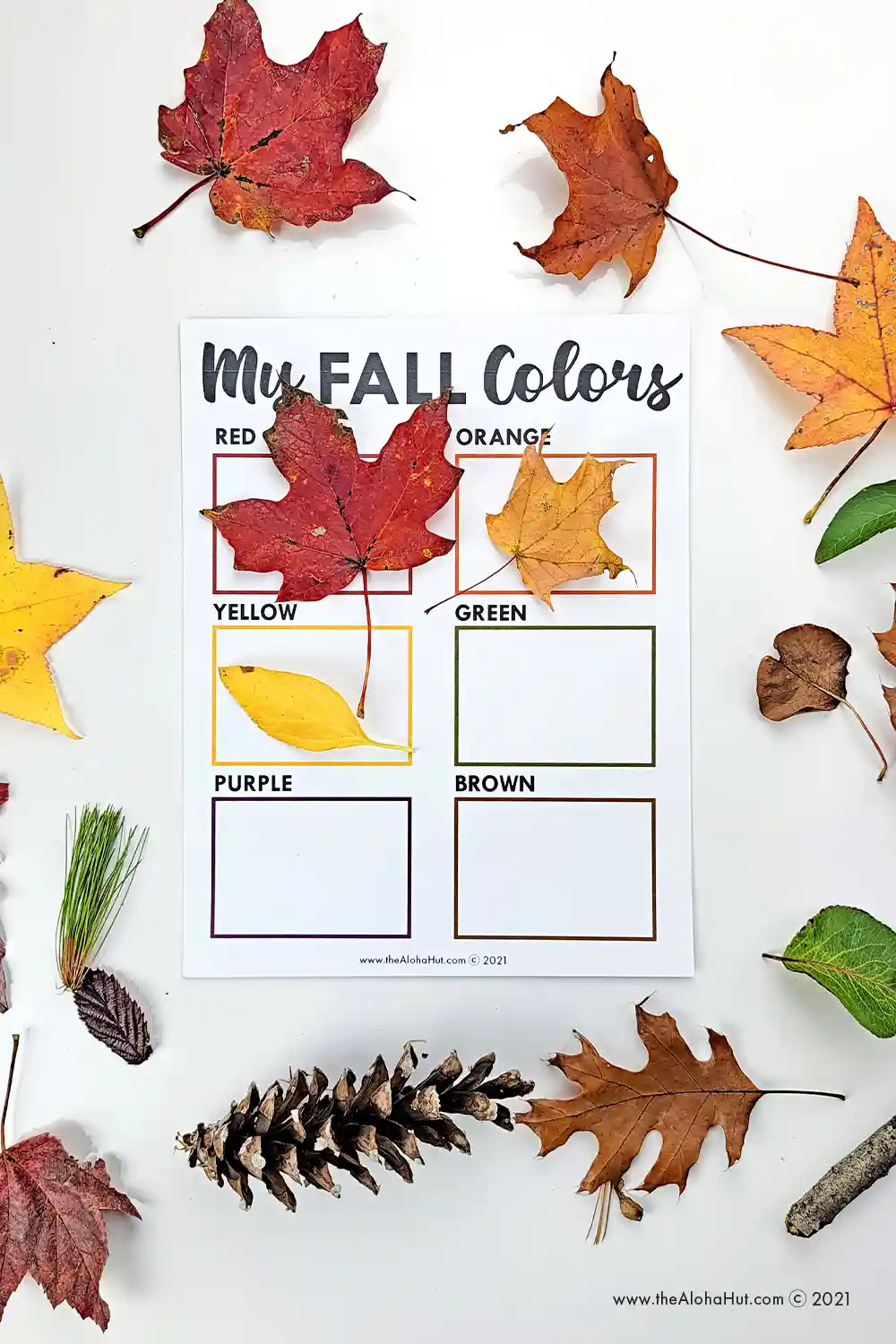 The leaves are changing and it's getting cooler outside but don't let that stop you from venturing out. Download and print our free Fall Color toddler activity and head outdoors. Young kids will have fun searching for all the different colored foliage all while they're getting exercise and fresh air.
One of our favorite autumn activities is to head to the park and do a scavenger hunt. There's something so magical about the changing leaves. We love that even as things are dying or going into hibernation, nature still insists on giving us the rainbow! Check out all those colors!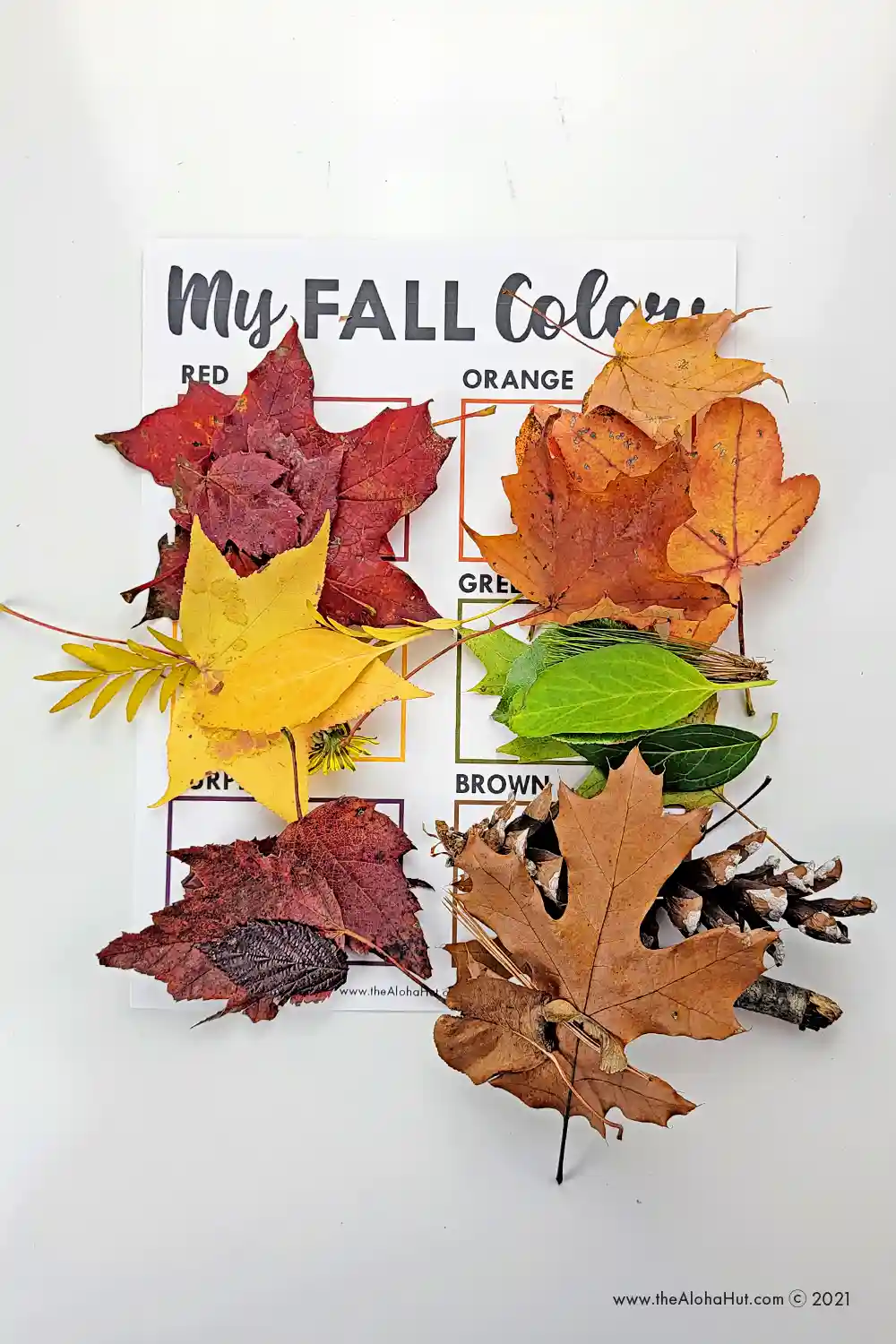 Don't fret if you live where there aren't four seasons. You can use this page in so many ways. Color sort any of your toys, pompoms or shape stickers. Or grab some super squishy modeling clay and make your own leaves like we did. These leaves are easy enough for even the littlest of hands. Help (or let them figure it out on their own) young ones roll each color into little balls, squish the ball down and then create the veins using a toothpick.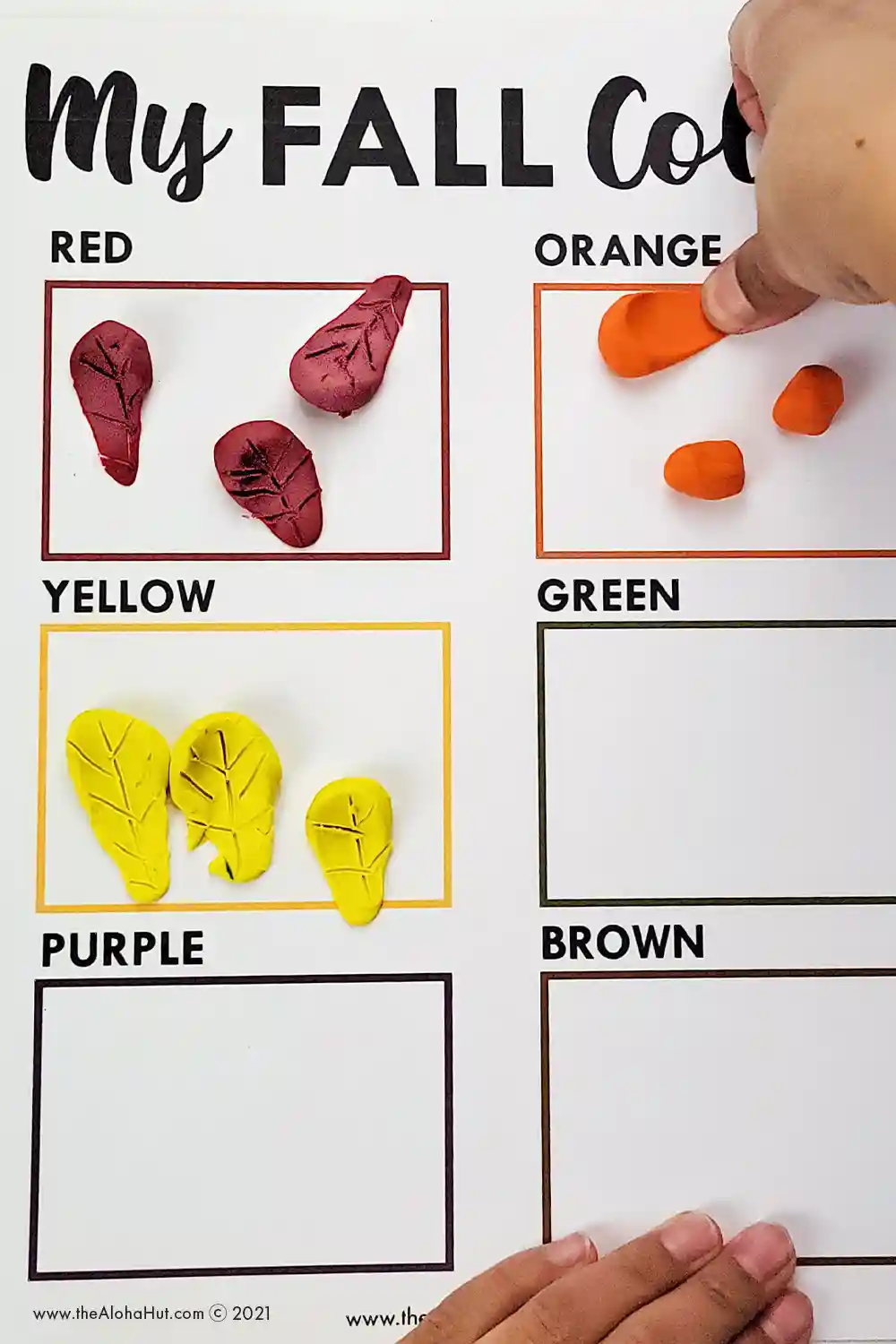 Another option would be paint. We used watercolor because we love the beautiful ombre effect. What makes this activity fun is taping off the boxes so your child can pull it off and unveil clean edges. It's very satisfying.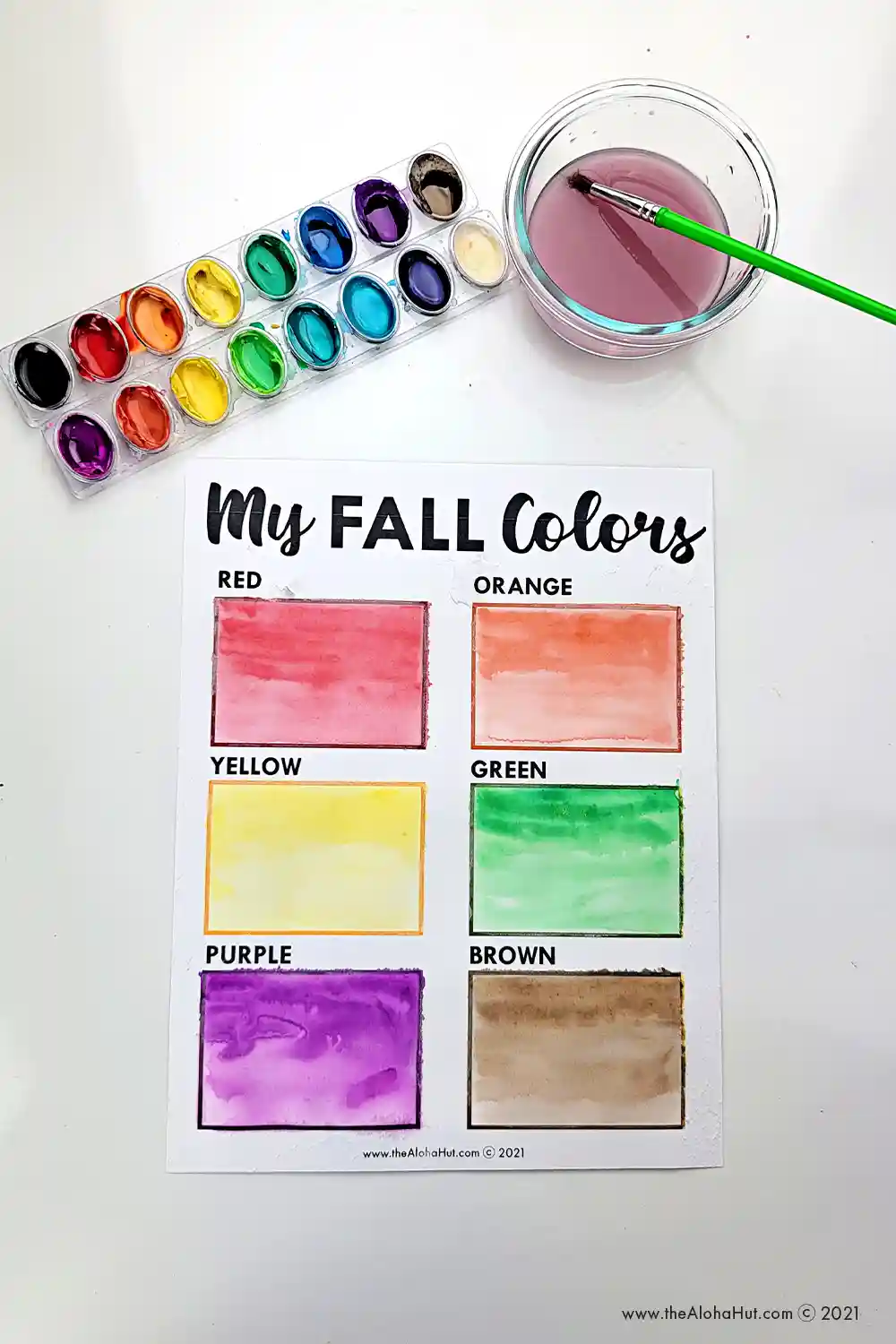 Check out these other Fall activities to do with little ones and your family:
Follow us on Pinterest or Instagram for more easy and free toddler activities!
Happy Fall Y'all,
Stacey + Niki
---