Father's Day Singing Time
Father's Day Singing Time
This post may contain affiliate links. Read our disclosure policy.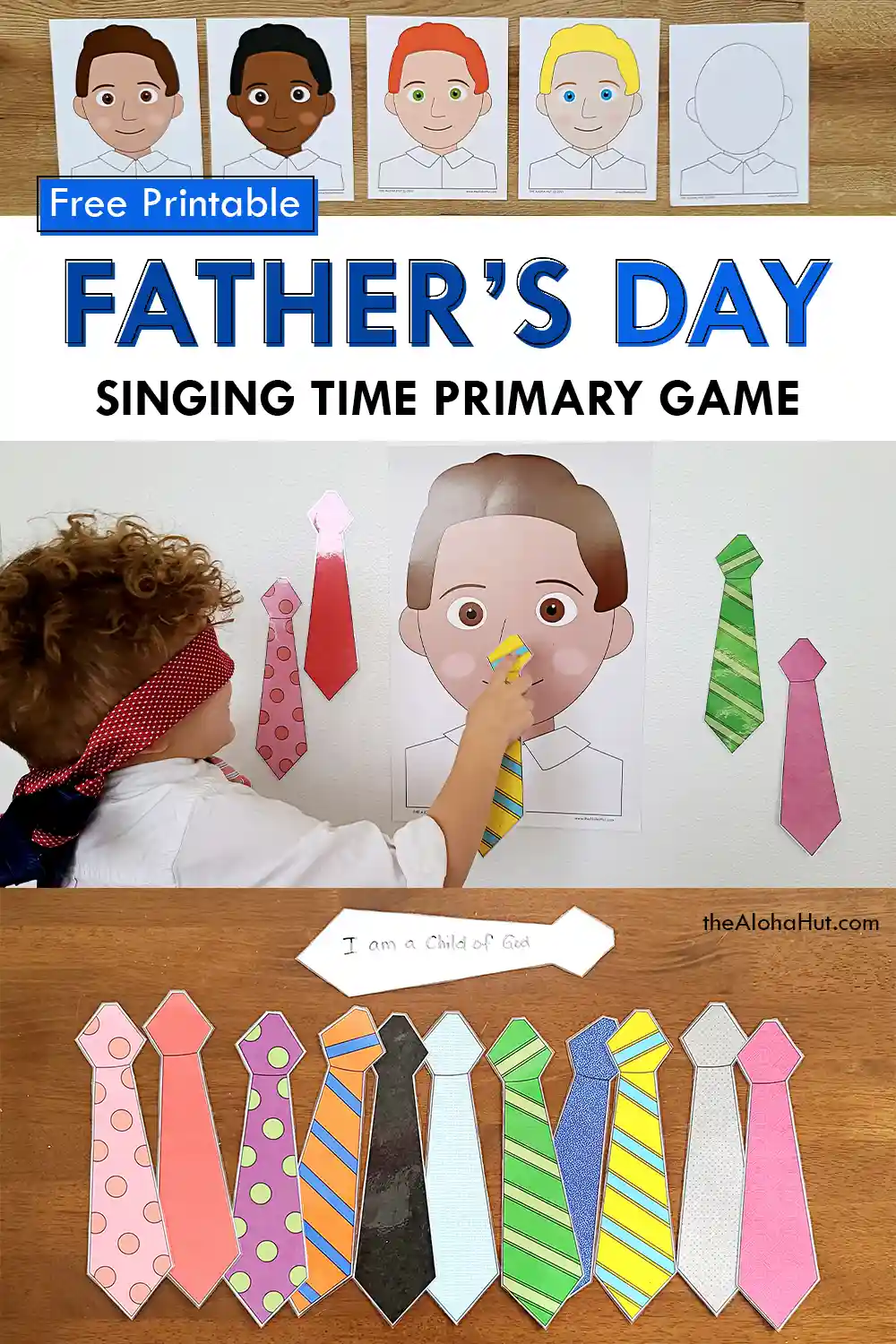 It's almost Father's Day and we've created a fun game to help celebrate all the amazing men in our lives! This free printable game is a combination of singing and the classic 'pin the nose' game, but with ties instead. Perfect to help keep young ones entertained while they're learning songs. This game is designed to use this with a bigger group of children like at church during primary or in a preschool.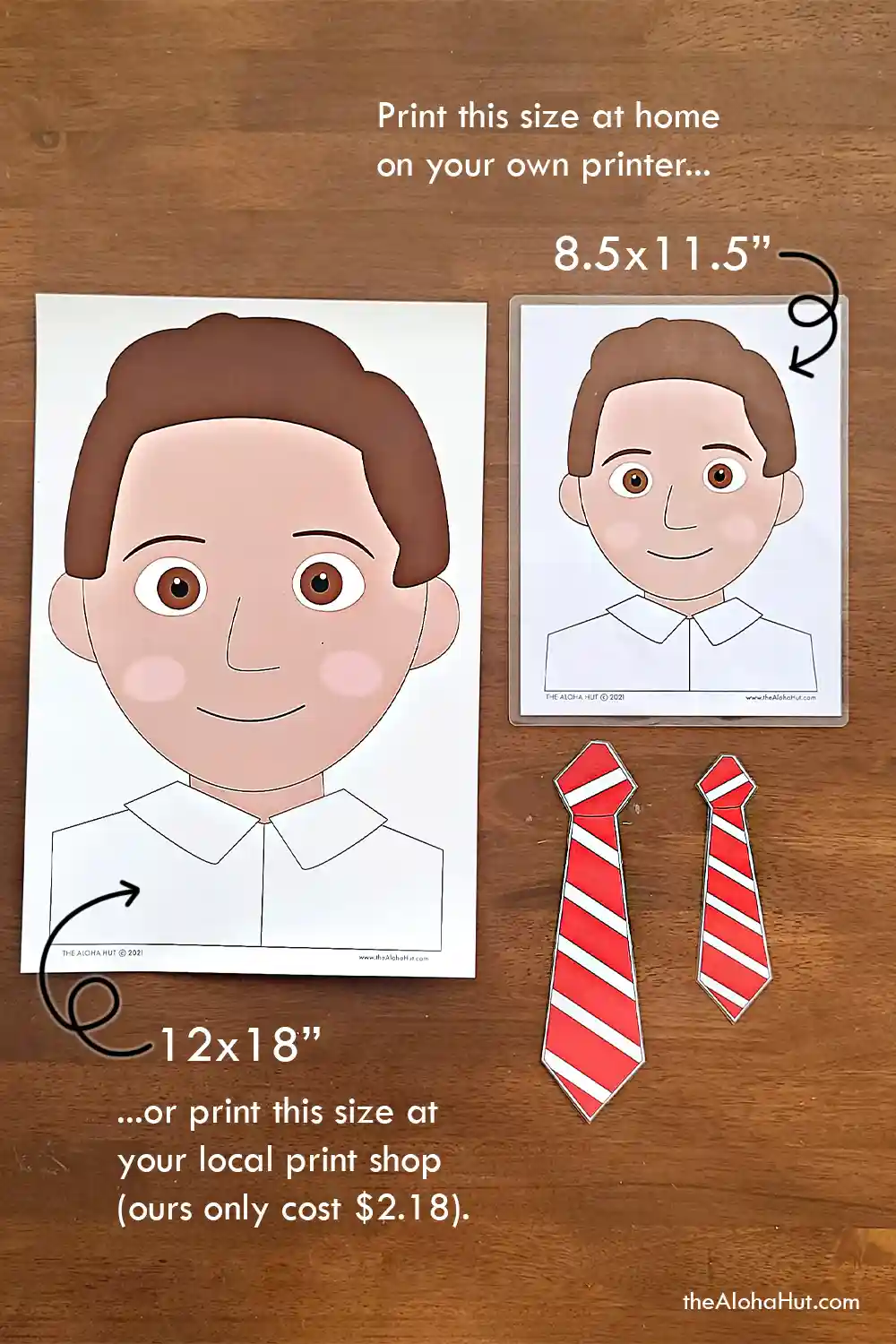 You have two options: a large print or a regular sized print. If you choose the larger size, send it to your local print shop and print it as a 12×18 poster print (12pt paper). We get ours printed for only $2.18! The ties are larger also but printed on regular sized paper (8.5×11) so you can have them print those off also or you can just print them from home. If you choose the regular size then you can print them all from home.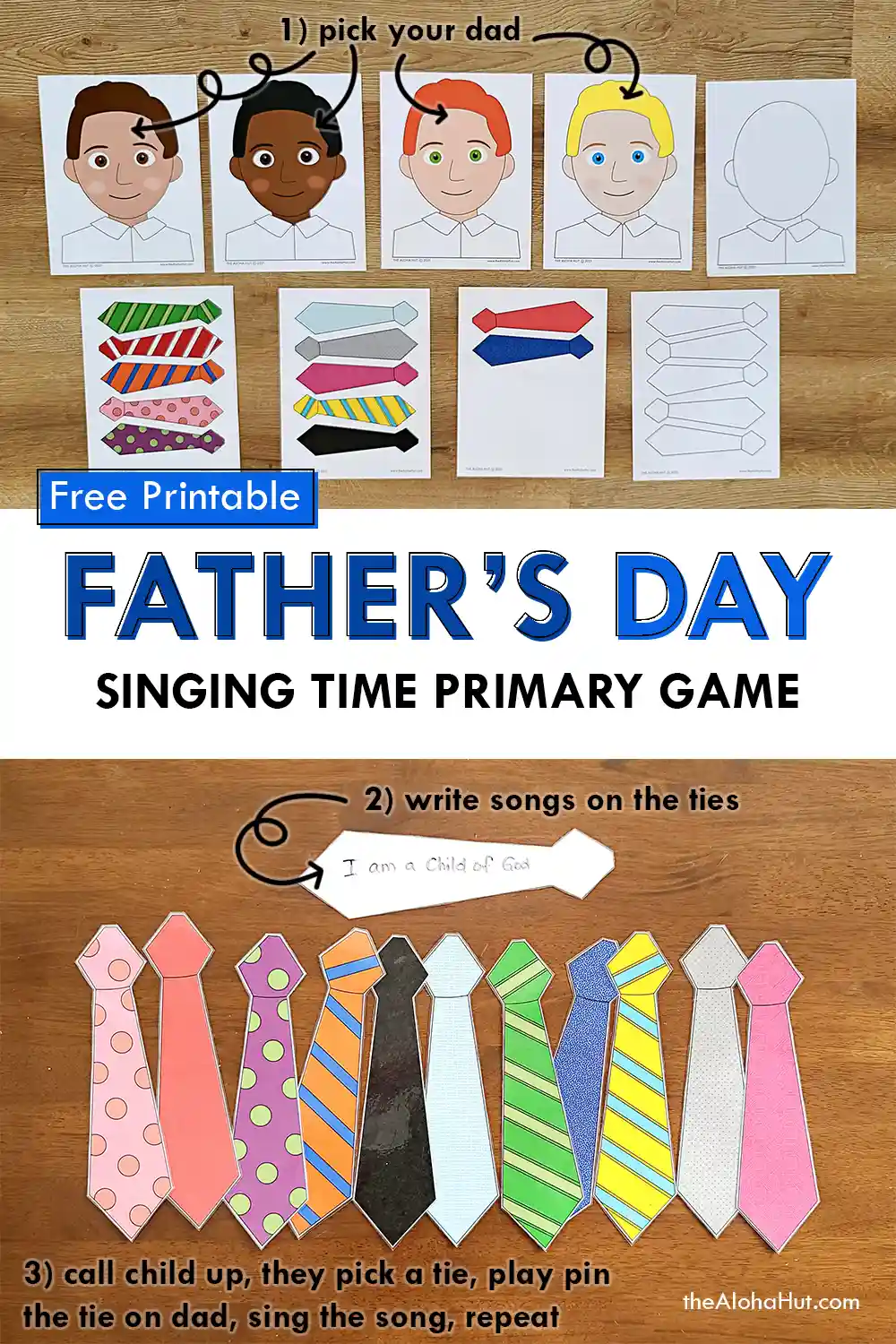 We've also created 4 different skin-toned/hair colored father's, plus a blank one if you prefer to draw your own. Here are the supplies you'll need:
Free printable dad + ties
Scissors
Tape
A real tie
And here's how to play:
Choose your dad
Print off the dad and ties
Cut out the ties
Write the songs your kids are learning on the back of the ties
Hang the dad and ties on the wall (or for a fun twist, hide the ties around the room)
Choose a child to go first, they pick a tie
Cover their eyes with the real tie and they try to pin the tie on dad
Everyone practices singing the song
Repeat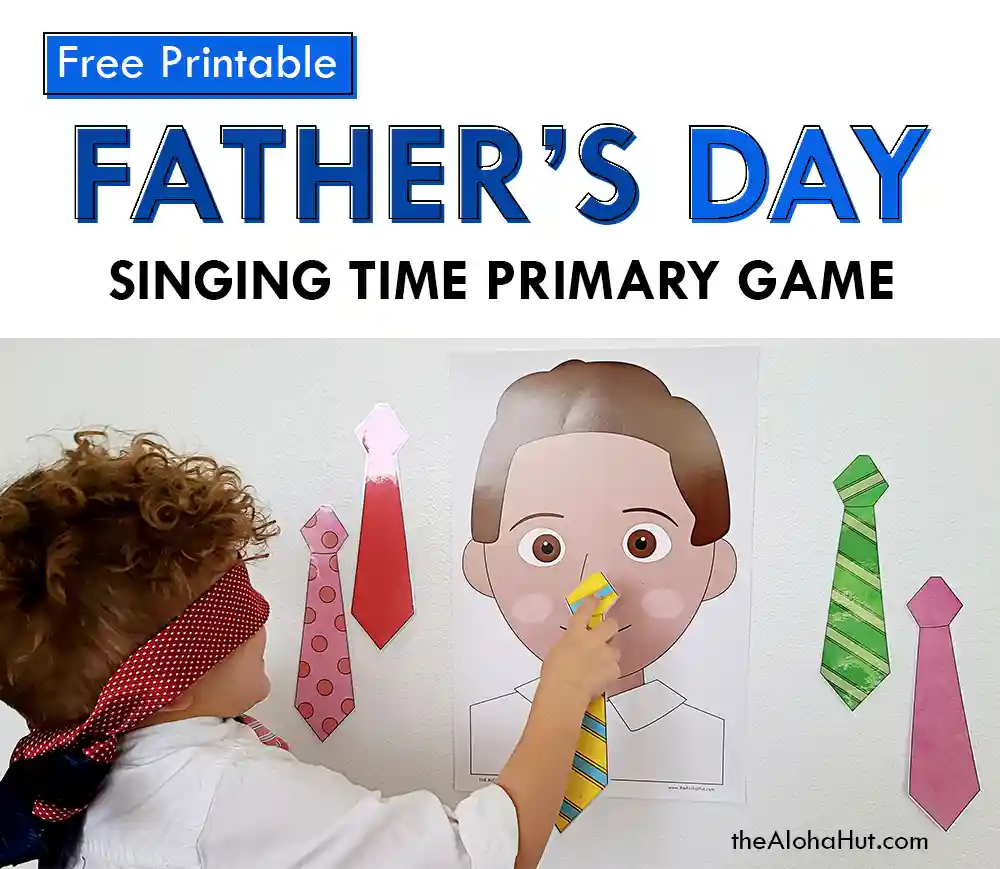 This free printable game is such a fun way to celebrate dad and Father's Day! If you love this game, check out our free printable Father's Day gift/activity idea using the same prints (click picture below).
Happy Father's Day!!
Stacey + Niki