Italian Soda Bar – Summer BBQ
Italian Soda Bar – Summer BBQ
This post may contain affiliate links. Read our disclosure policy.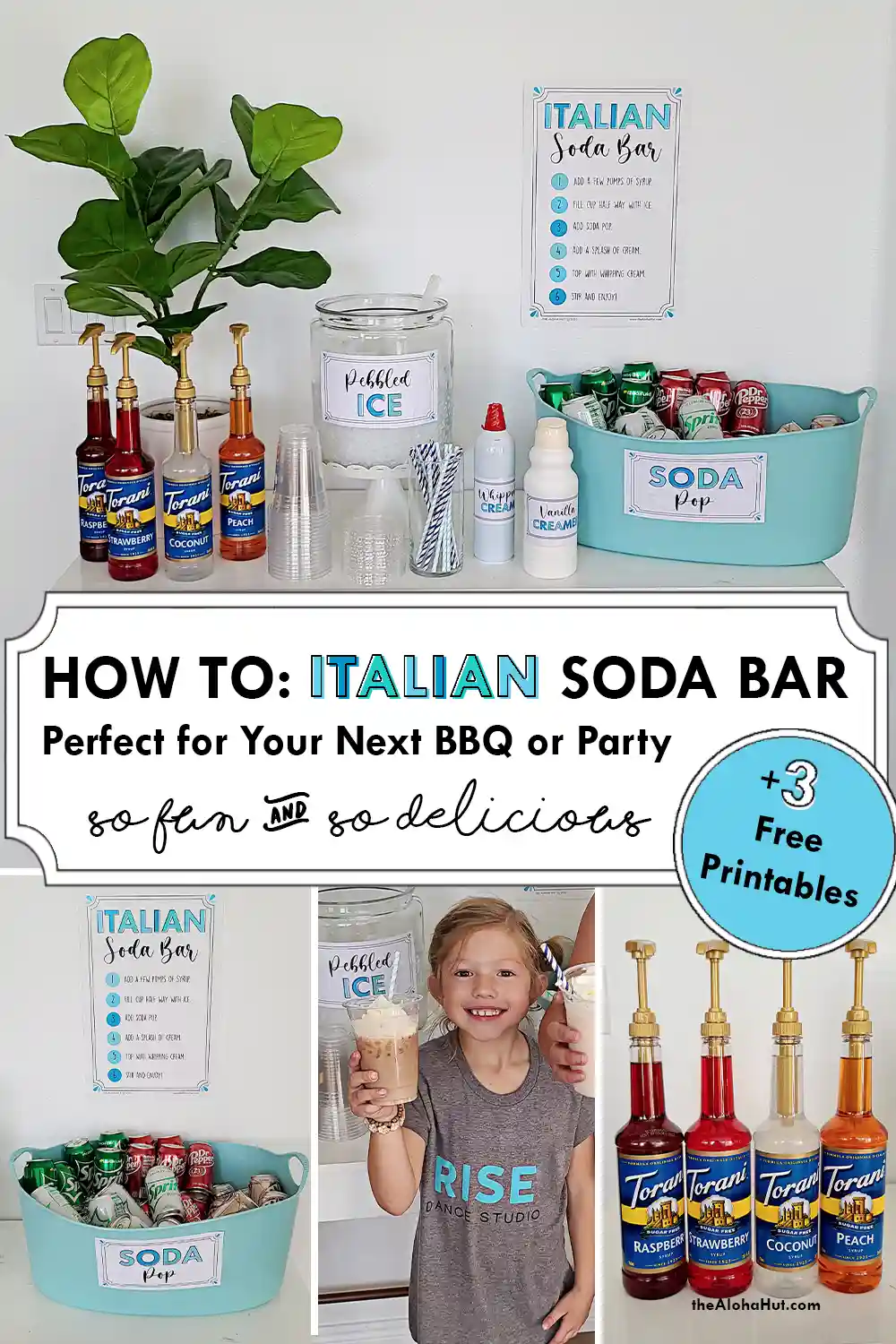 Why didn't we know about Italian Sodas earlier?? They are not only super yummy, but they're lots of fun to make. Learn how to easily make Italian sodas and use our free printable sign/instructions and labels to turn it into a full on Italian Soda bar; perfect for your next bbq or party. Trust us, you're gonna be hooked! After making these, we all voted that EVERY bbq and summer party from here on out will include an Italian Soda bar. They were that delicious.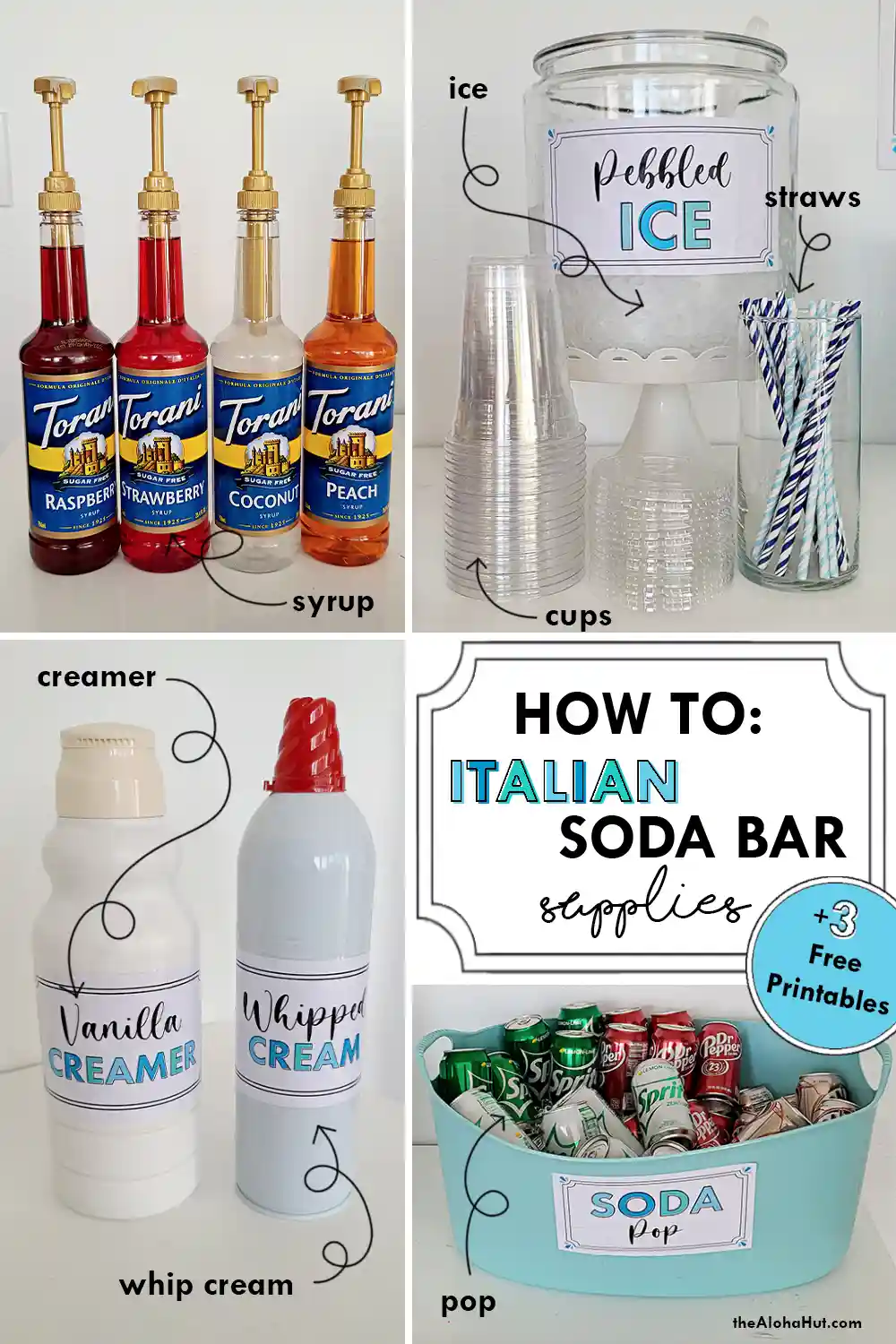 The supplies are pretty minimal:
To set up, remove the labels on the whip cream and creamer bottles. Cut out our free printable labels and tape them on using packaging tape. Cover the entire label so that it's water proof. Use a large glass cookie jar for the pebbled ice and add a scoop to it. We placed ours on top of a cake stand to give it more height. The lids for the cups are optional but definitely help little ones keep their drinks contained.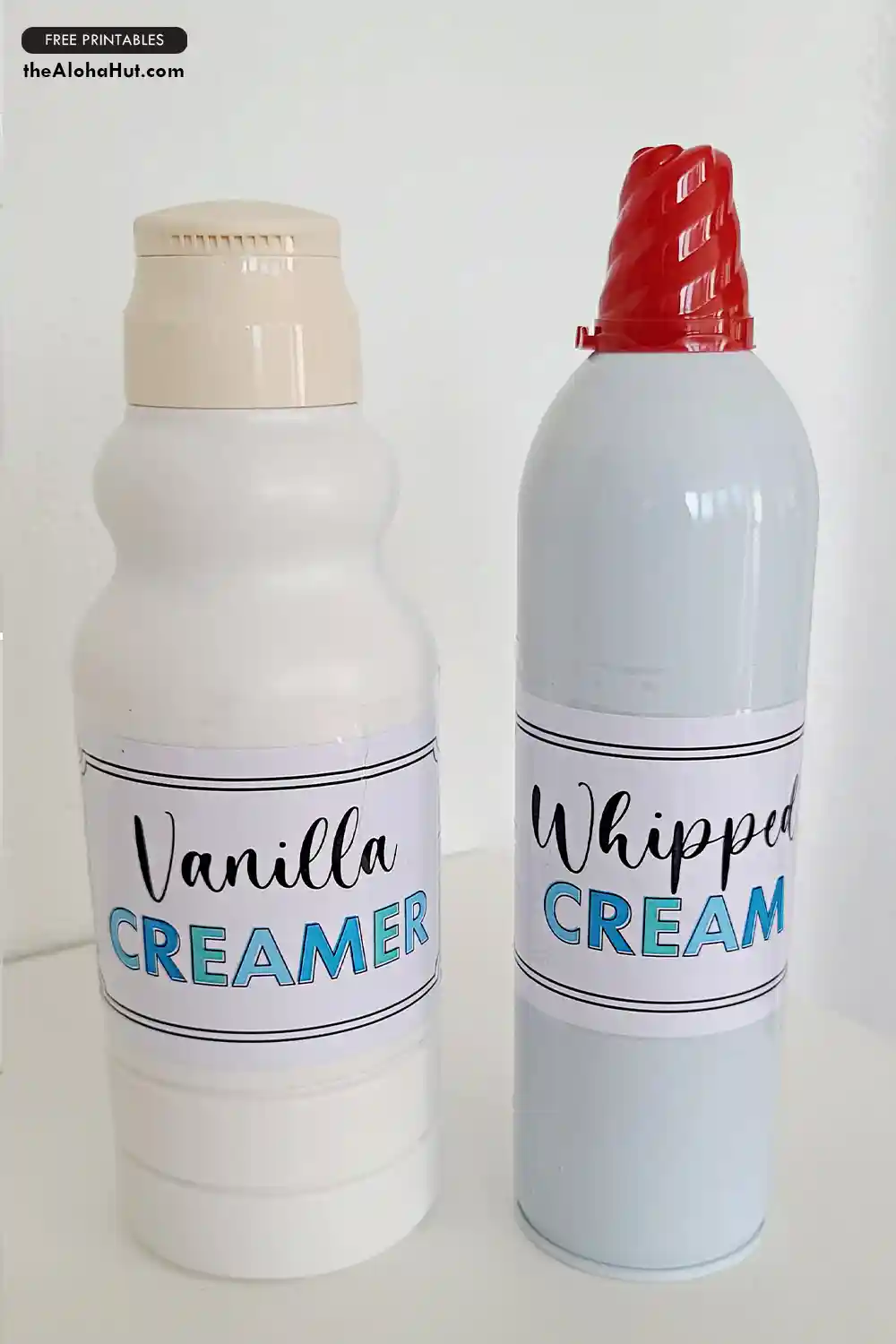 Purchase a large plastic bin. We got ours from Ikea, but you could use this one from Target or Amazon; add ice and the soda pop. Attach the free printable sign / instructions above. The print size is 12×18" printed on 12pt paper. It's thick, like cardboard, and costs only $2.18 to print at our local print shop. Give your print shop a call beforehand to find out the exact price. If you tell them you need a "full color, 12pt, 12×18 inch print" they'll know exactly what you're talking about. 😉
To make the drinks, here are the steps (they're written on the sign so guests know exactly what to do):
Add a few pumps of syrup
Fill cup half way with ice
Add soda pop
Add a splash of creamer
Top with whip cream
Stir and enjoy!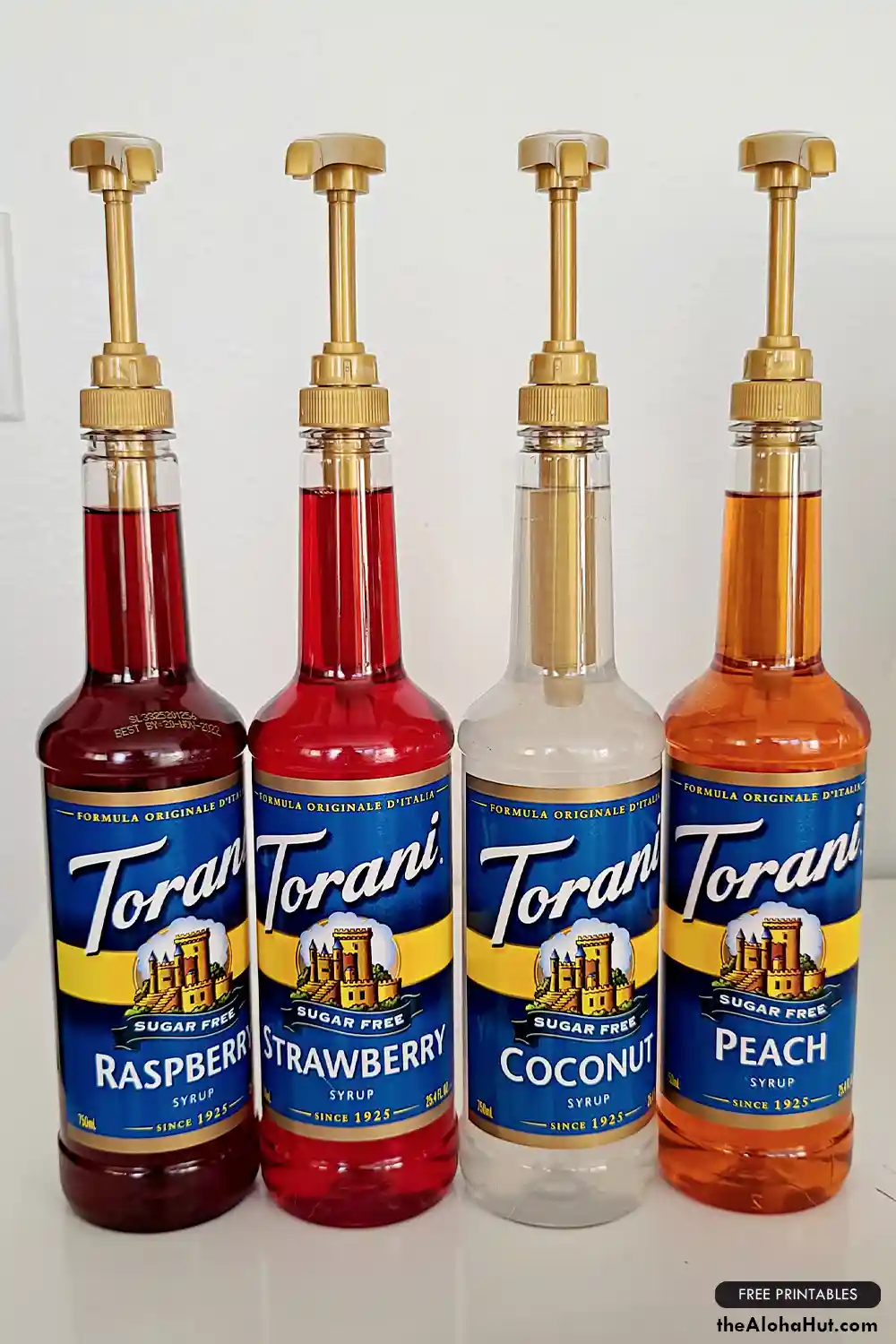 As for the syrup flavors, we purchased this set and they were so good. We combined all different pops and syrups, adding the creamer and whip cream to each, and none of them tasted gross. As a matter of fact, all the combinations tasted amazing!! We can't wait to add other flavors to our collection. You only need a few pumps to each drink so the syrup will last you a couple bbq's or parties.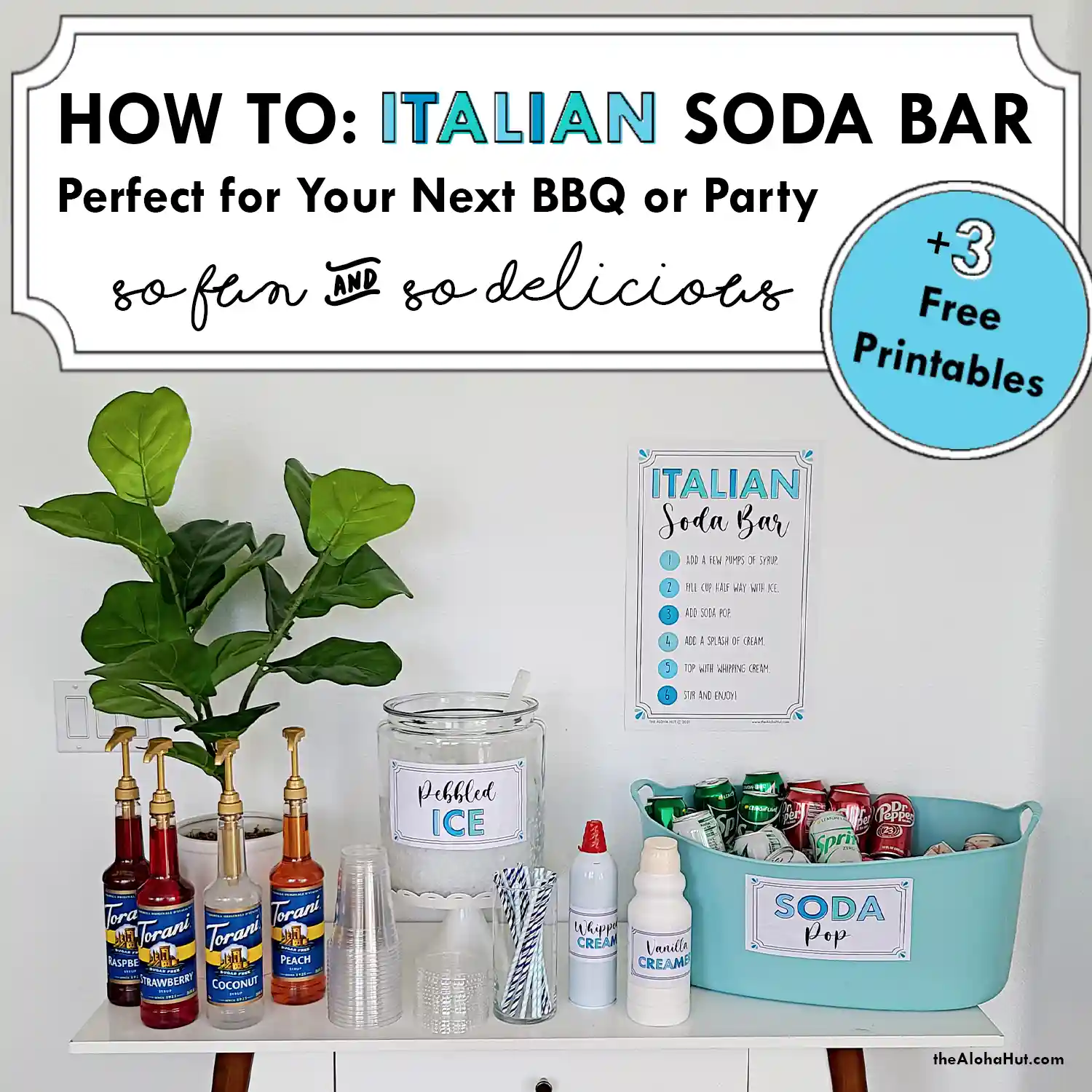 That's the entire setup. So easy, so good, so fun. Making your own drink just adds that special touch to any bbq/party so an Italian Soda bar is a must at your next get-together!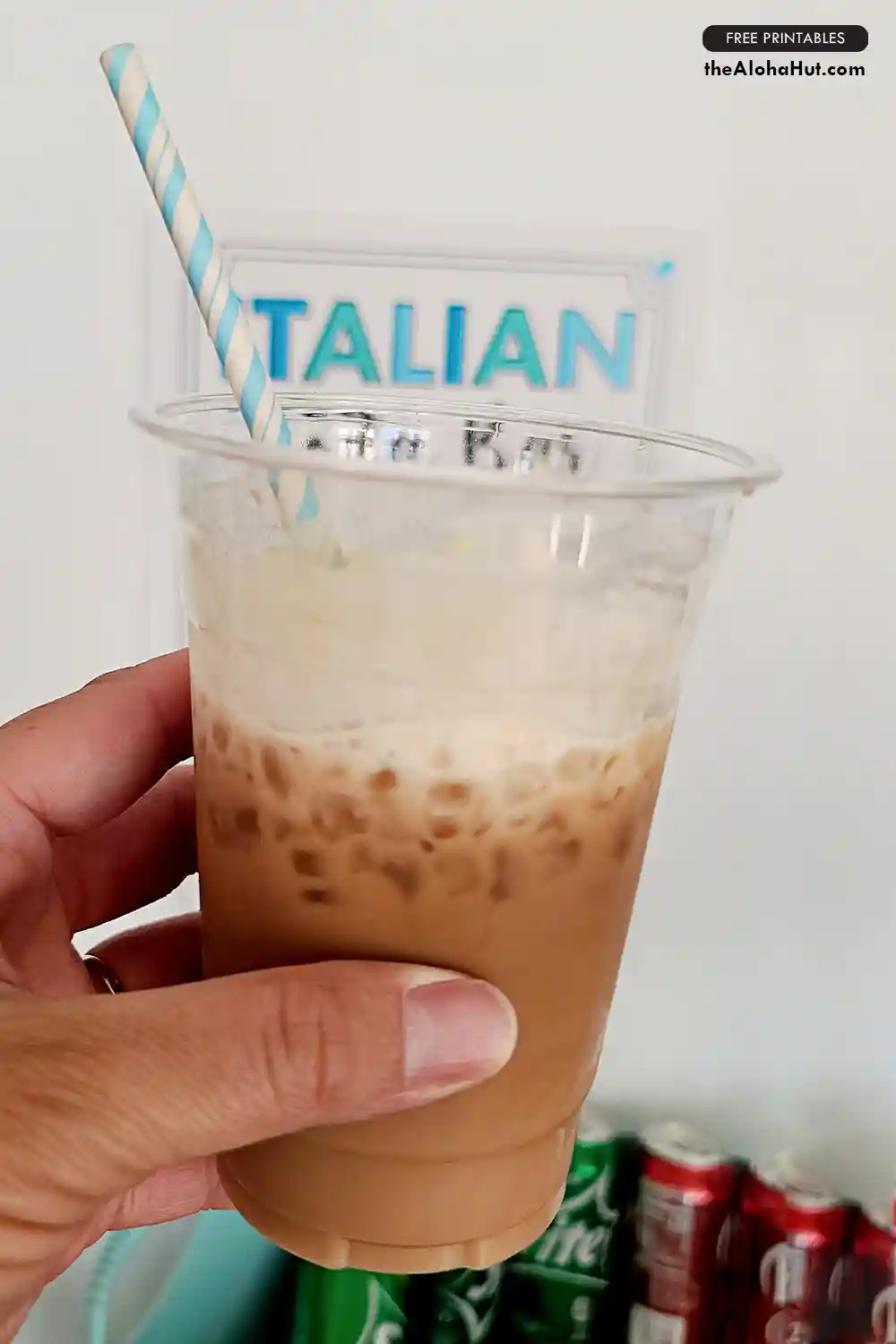 Cheers to summer!
Stacey + Niki