Free Valentine's Day Prints
Free Valentine's Day Prints
This post may contain affiliate links. Read our disclosure policy.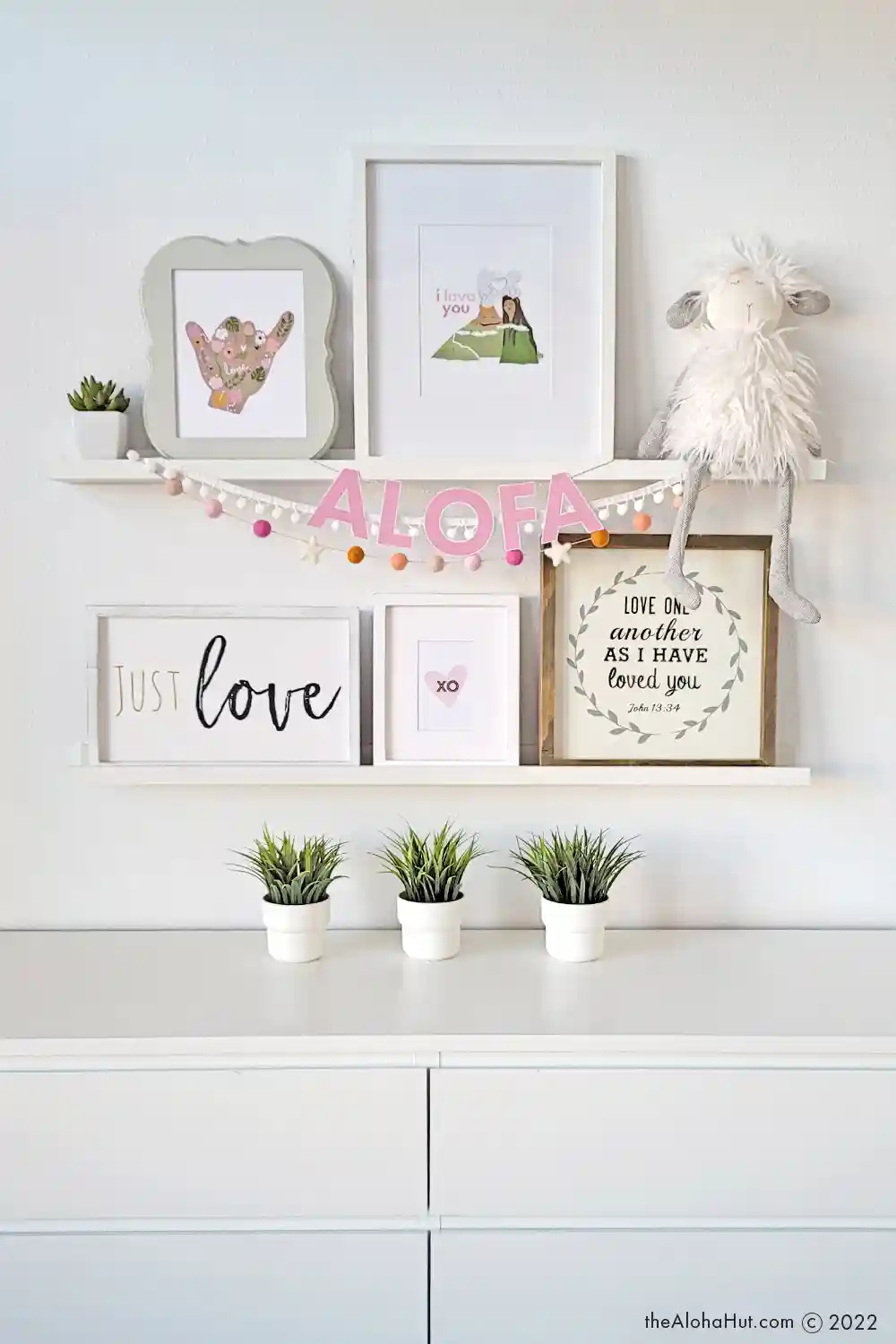 We love decorating the kids' rooms for the holidays with a fun shelf (or mantel) that we can use to swap out holiday art prints and add simple decorations. For Valentine's Day this year we created three different art prints and an easy DIY garland that honors our Polynesian heritage. If you're trying to decorate on a budget, paper is the way to go! Download our free Valentine's day art prints and garland below and decorate your kids' room or mantel with us. Make sure to tag us in your pictures and show us your Valentine's Day shelfie!!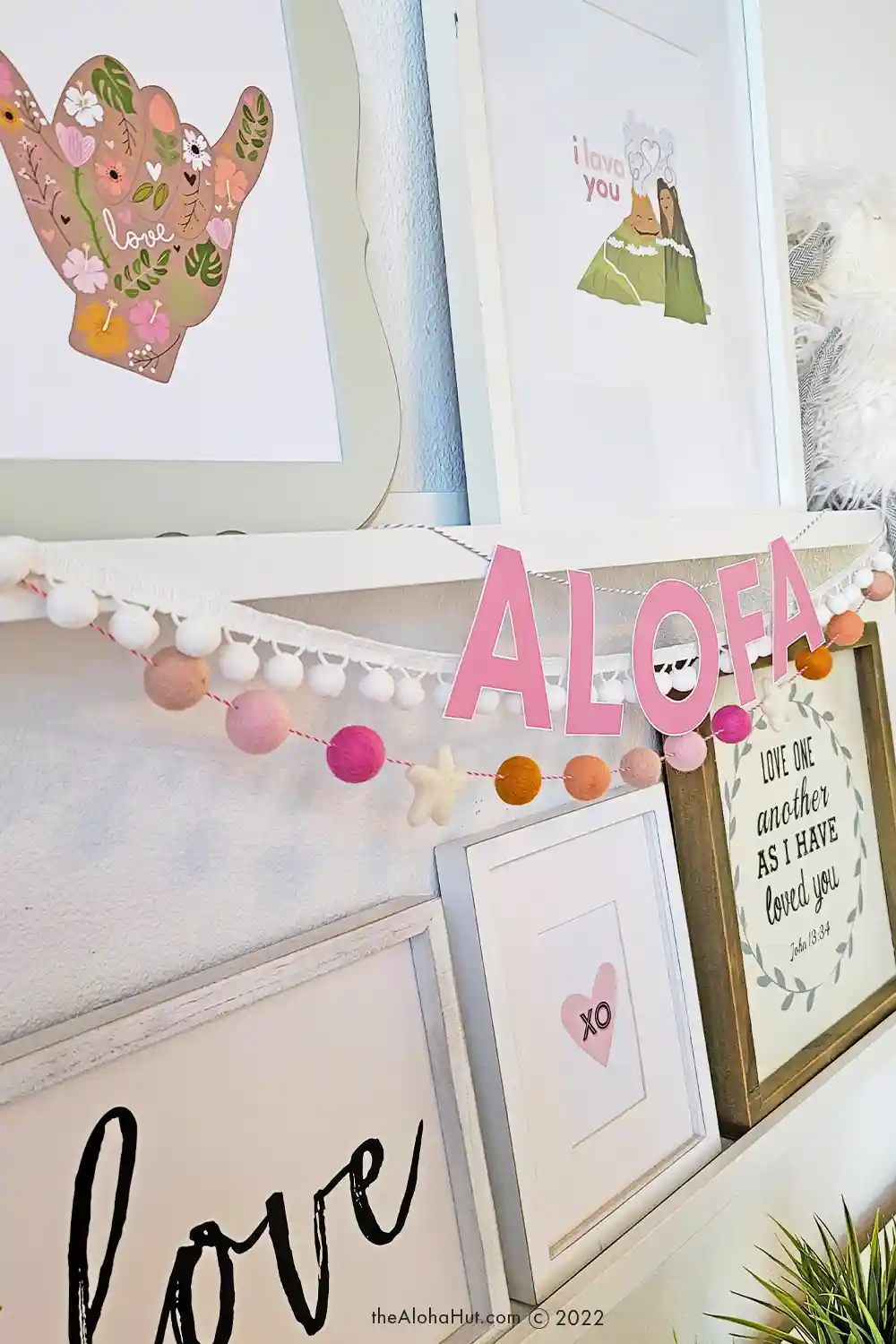 If you haven't seen the Disney Pixar short film "Lava" you need to watch it! It's such a sweet love story between two Hawaiian volcanoes, Uku and Lele. It's one of our favorite Disney short films, so of course we had to design a print of Uku and Lele with their declaration of "I lava you" for our Valentine's Day shelfie.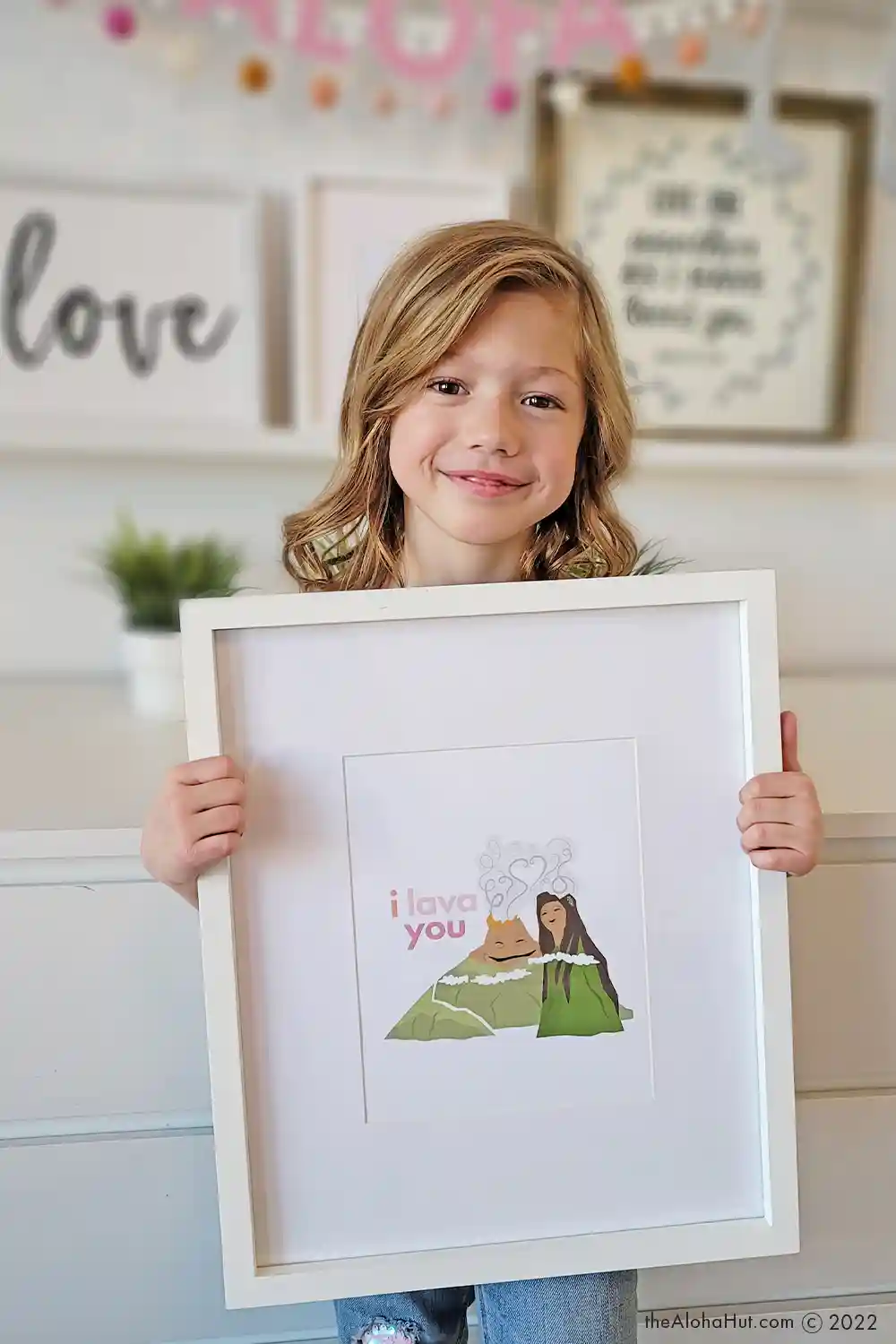 The shaka is a hand gesture of love, aloha, and mutual respect. It fits perfectly with Valentine's Day and is a symbol of friendship and kindness towards others. The world could definitely use more aloha.
All three Valentine's Day art prints are formatted as a 8.5×11" print, 4×6" print, and 5×7" print. No need to buy new frames. We decorate on a budget for Valentine's Day by using frames we already have on hand and printing the Valentine's Day prints to match the correct frame size.
Garlands, especially felt garlands, are all the rage right now. We love them! However, they can get a little expensive. We always opt to make our own inexpensive DIY paper garlands. They are so easy to make and super duper cheap. In fact, we started making paper garlands when we were first married and had a place of our own to decorate. We couldn't afford the felt ball garlands but the paper ones looked just as great. Now we're hooked and love them just as much! We like the layered look of felt ball garlands mixed with paper garlands so if you already have felt ball garlands on hand, make some paper garlands to go along with it!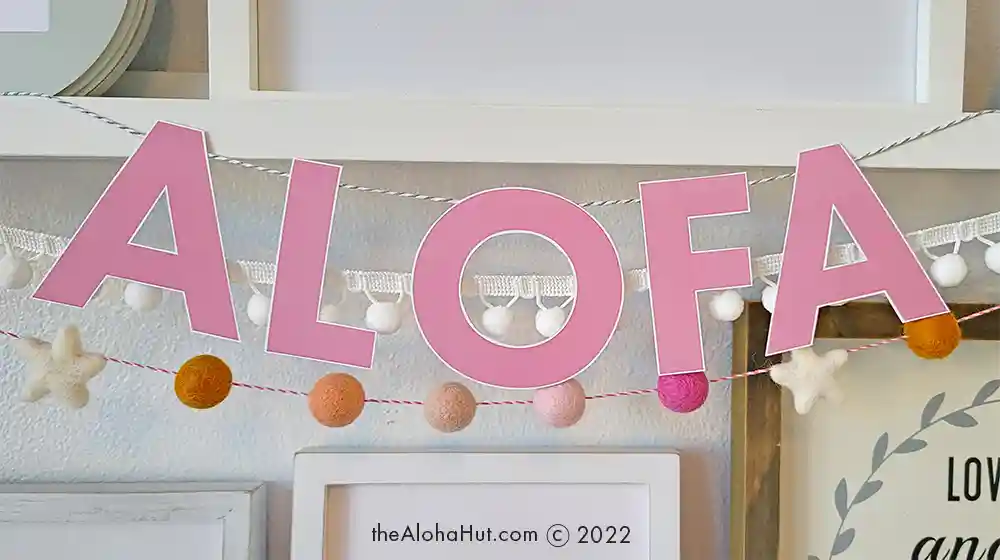 Alofa is the Samoan word for love. To make this easy and simple Valentine's Day garland, print on cardstock paper and cut out all the letters. Tape them to a piece of twine or string. Hang on your kids' bookshelves for a fun Valentine shelfie or Valentine mantel.
We hope our free prints inspire you to create your own Valentine's Day shelfie or mantel. Follow us on instagram and pinterest for more ideas and kids activities for the holidays. Happy Valentine's Day friends.
Much love and aloha and alofa,
Stacey + Niki