Father's Day Superhero Posters
Father's Day Superhero Posters
This post may contain affiliate links. Read our disclosure policy.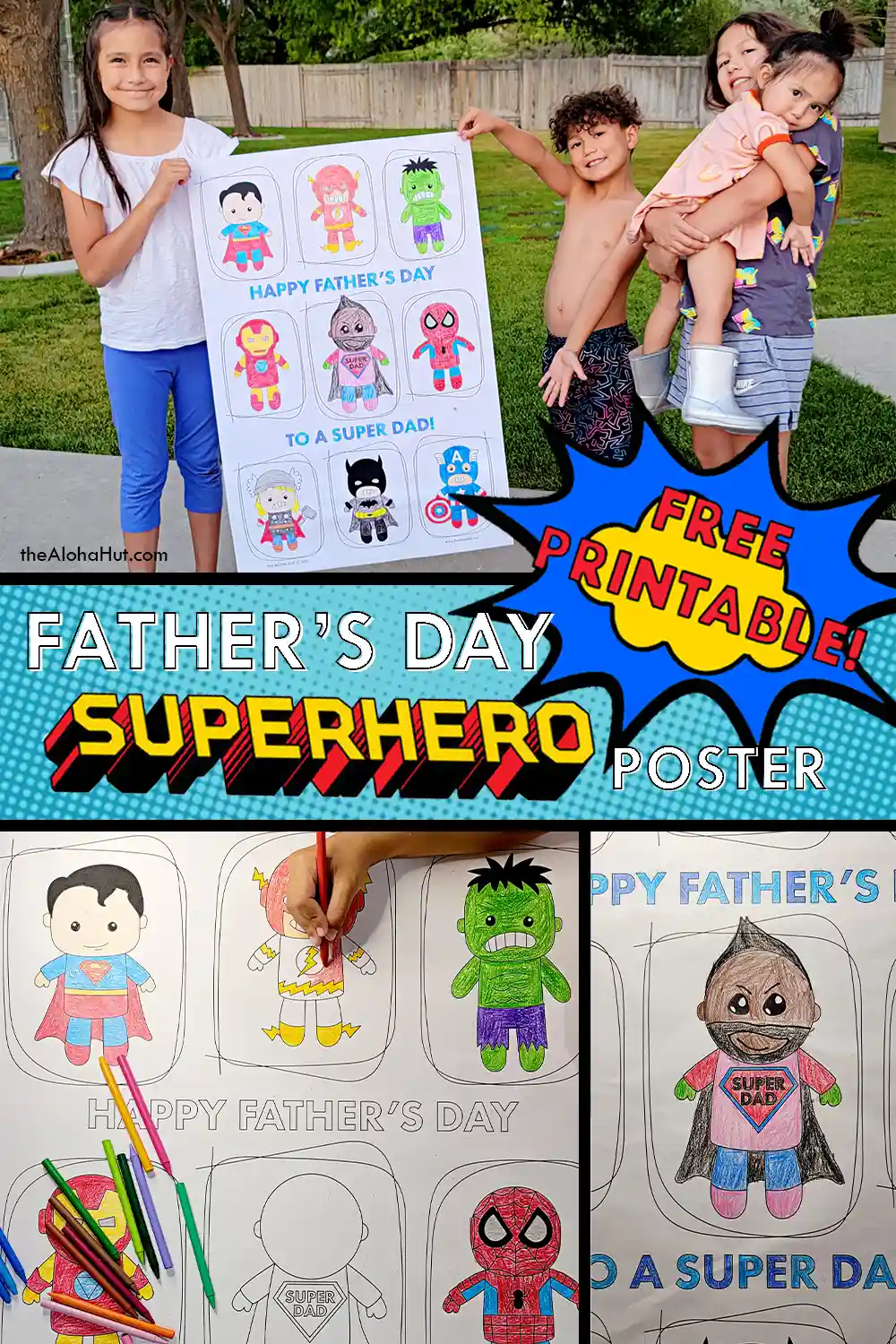 Dad's are superheroes! And nothing screams Father's Day like a child drawing their dad as their favorite superhero! We've created a FREE and easy printable gift to give to dad this Father's Day. It's a giant poster sized print that will make a huge impact but is light on the budget (only cost $4 to print at our local print shop). KAPOW!!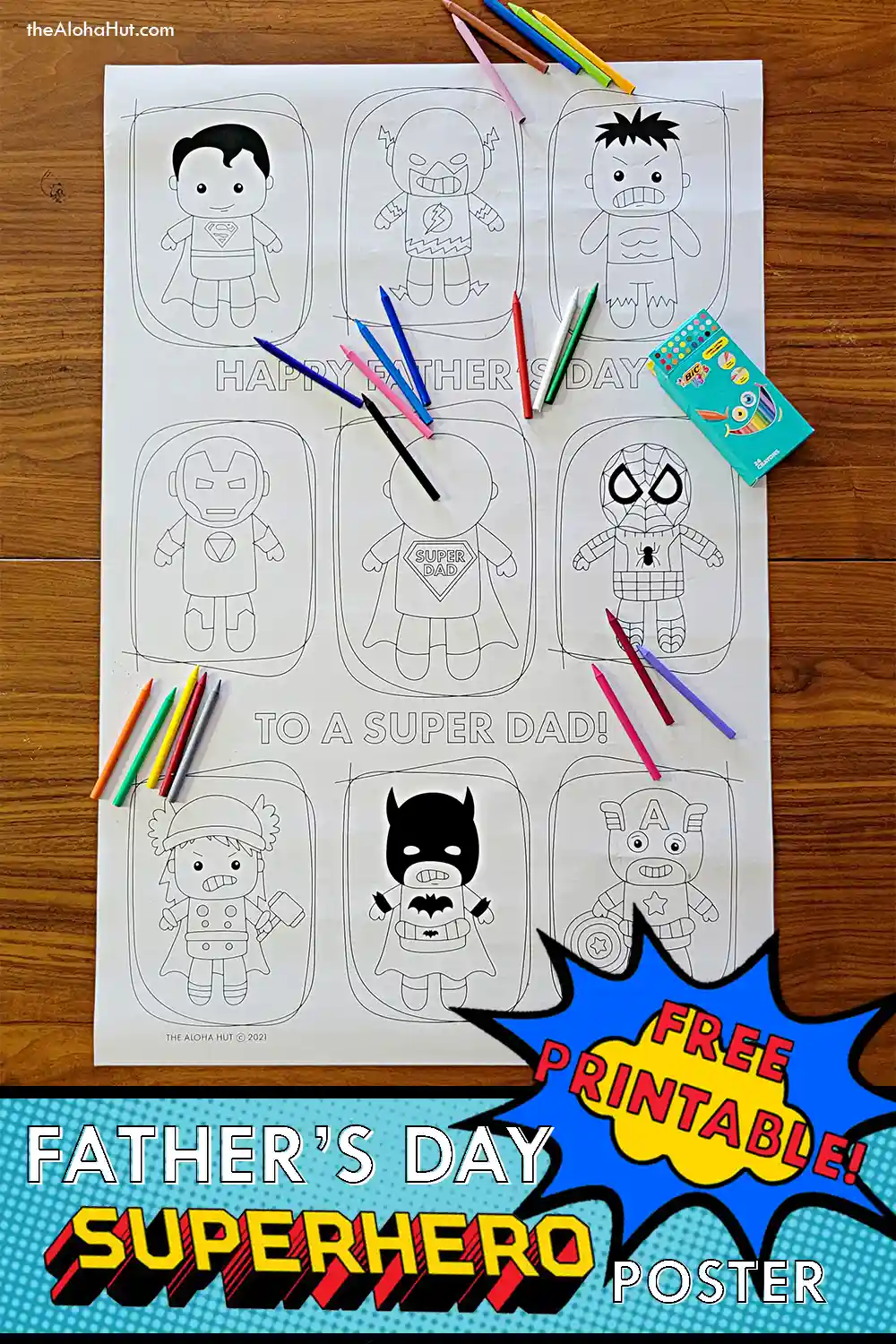 Each year we like to create a giant poster and tell the kids to draw dad; this year we went with the superhero theme. Which is the perfect theme for Father's Day in our opinion. This is such an easy, last minute gift for dad. Download the print (below), send it to your local print shop. This year we were in Salt Lake and sent them to the store Help U Mail in Sandy. It's a 24×36" engineer print and they only charge $3.99 for a black and white print. Most local print shops will print them on the spot or within an hour or two. Which is great for us busy moms!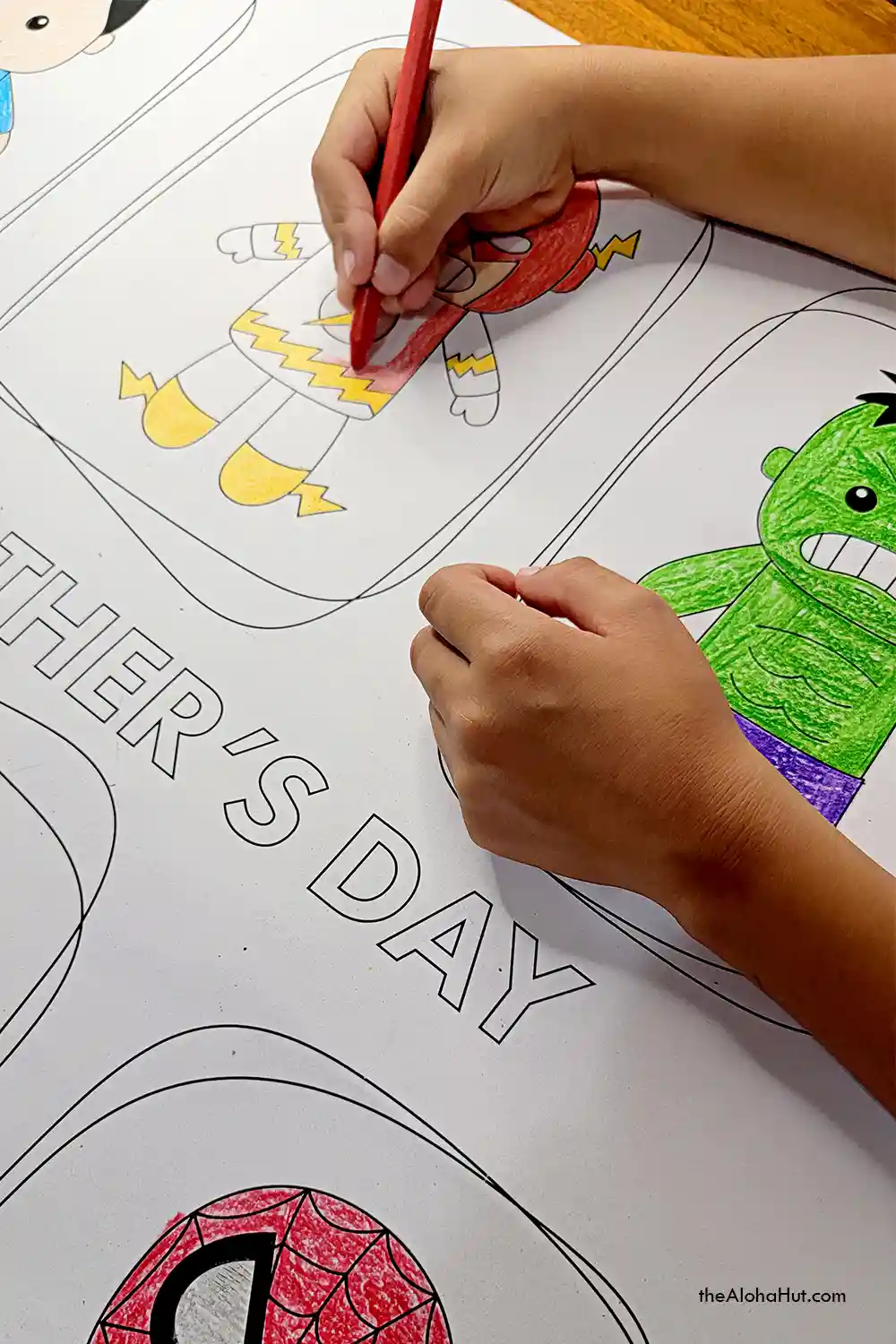 Grab the crayons, markers or colored pencils and let the kids go at it! Coloring large scale is so much fun and occupies at least an hour of their time!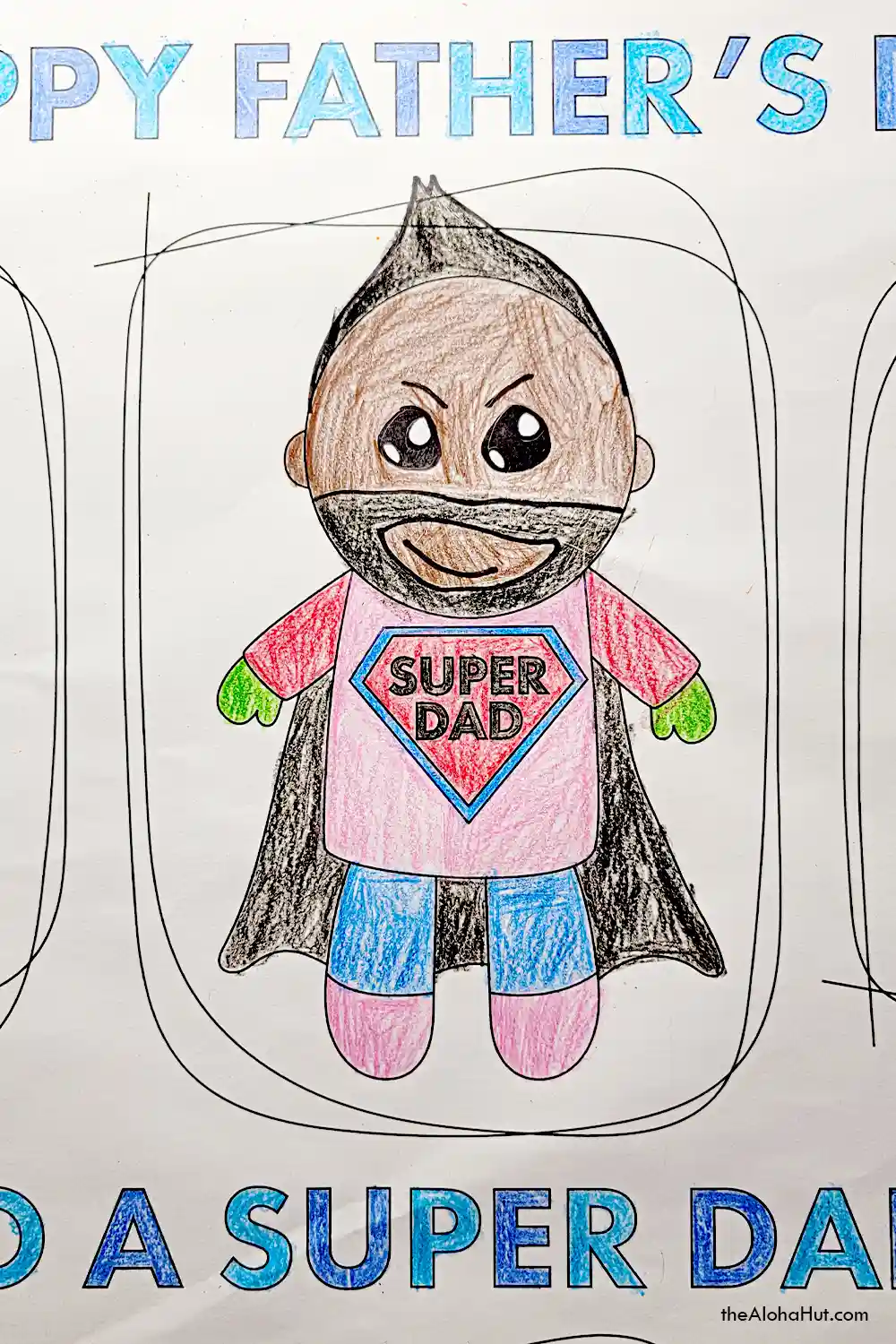 Now here's the custom part; have your child (or if you have multiple, pick one) to draw dad's face. This sometimes needs some guidance. We tell our kids to think about his skin color, hair color, hair texture (curly, straight, spiky). Does he have a beard? Glasses? Freckles? Etc. Tell them to add all the features and they'll be so excited to see how close their drawing really looks to him! See the similarities in the pictures….kids art is the best art.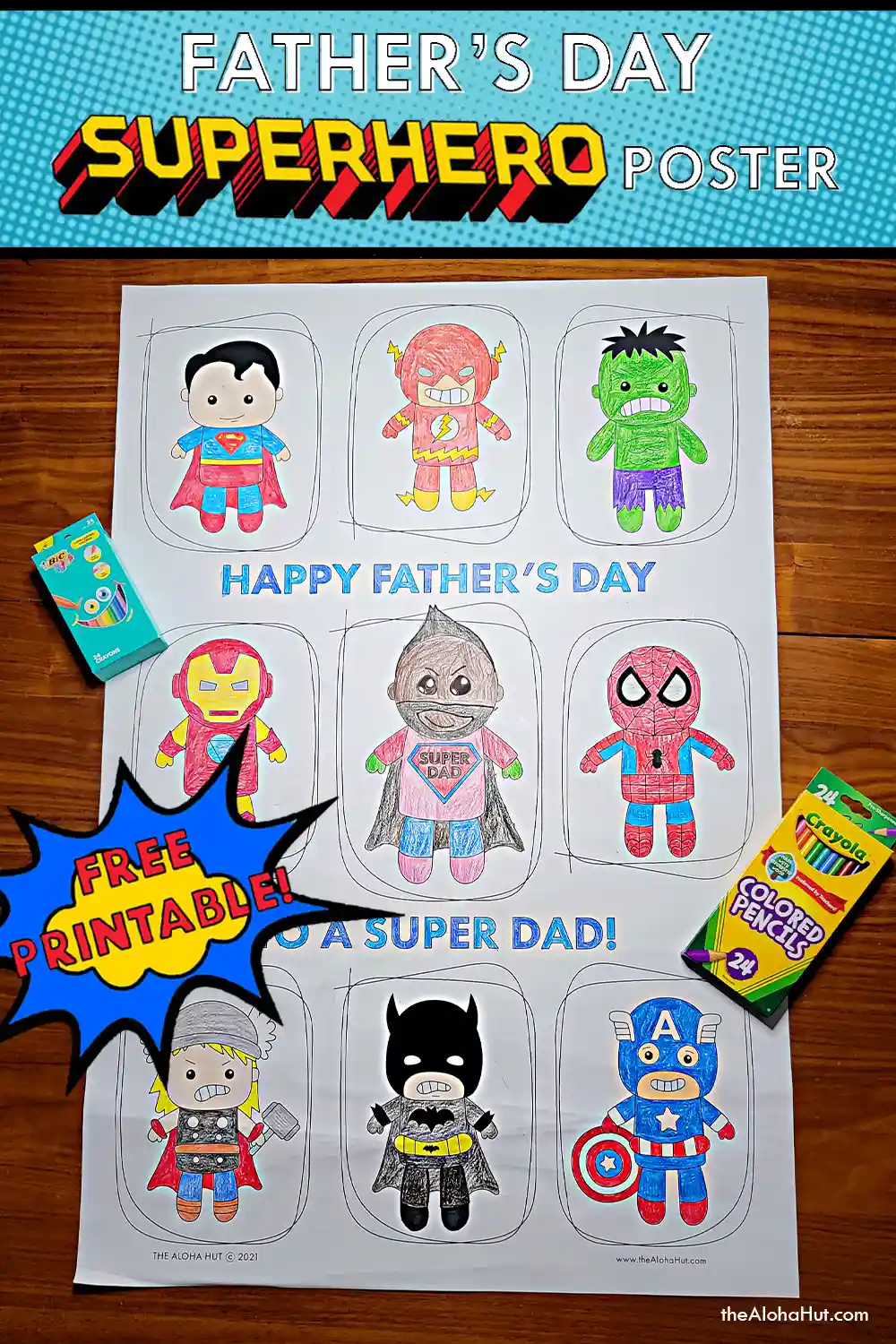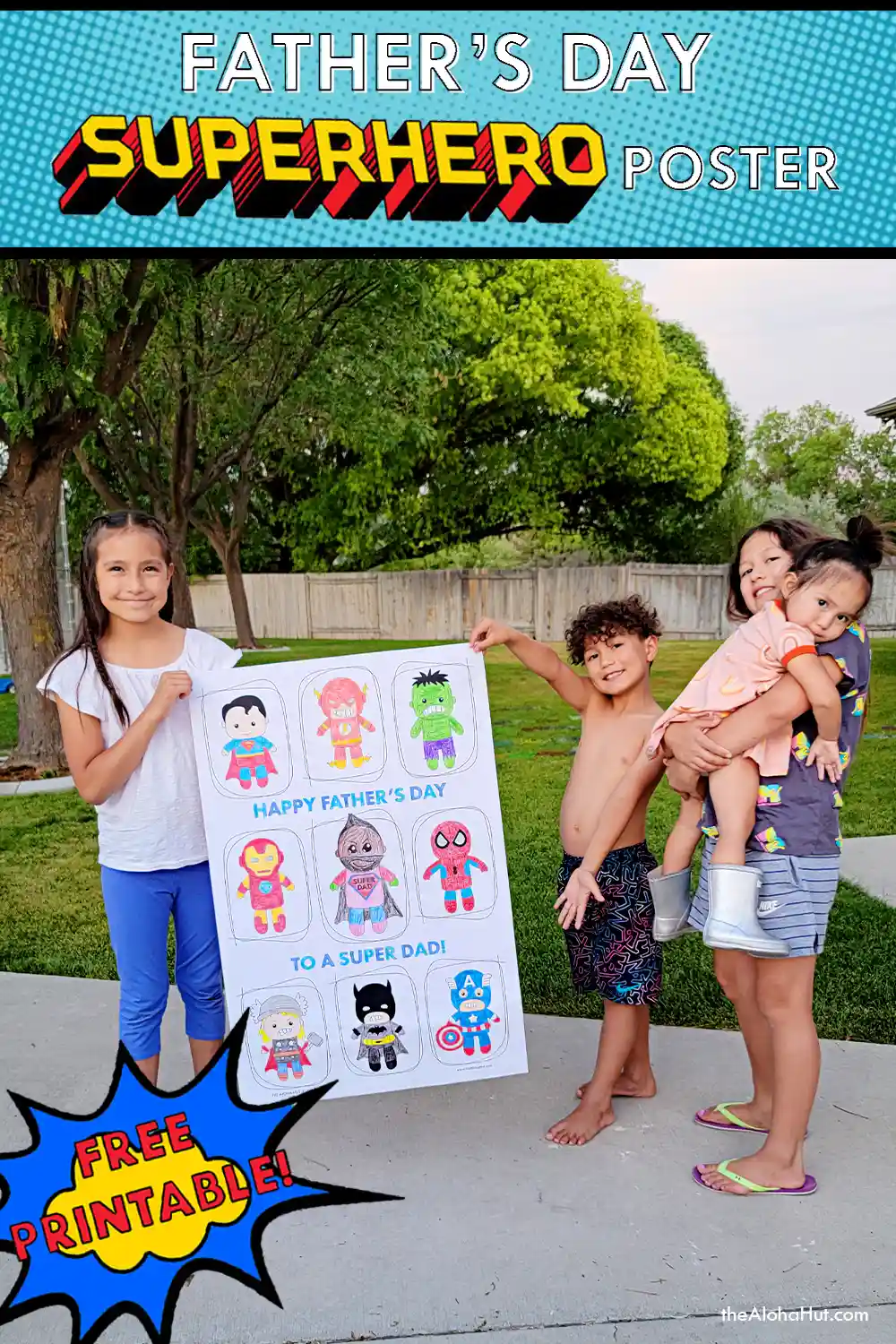 Here is the final product for Niki's kids. And below is the final product for our sister Ali's kids.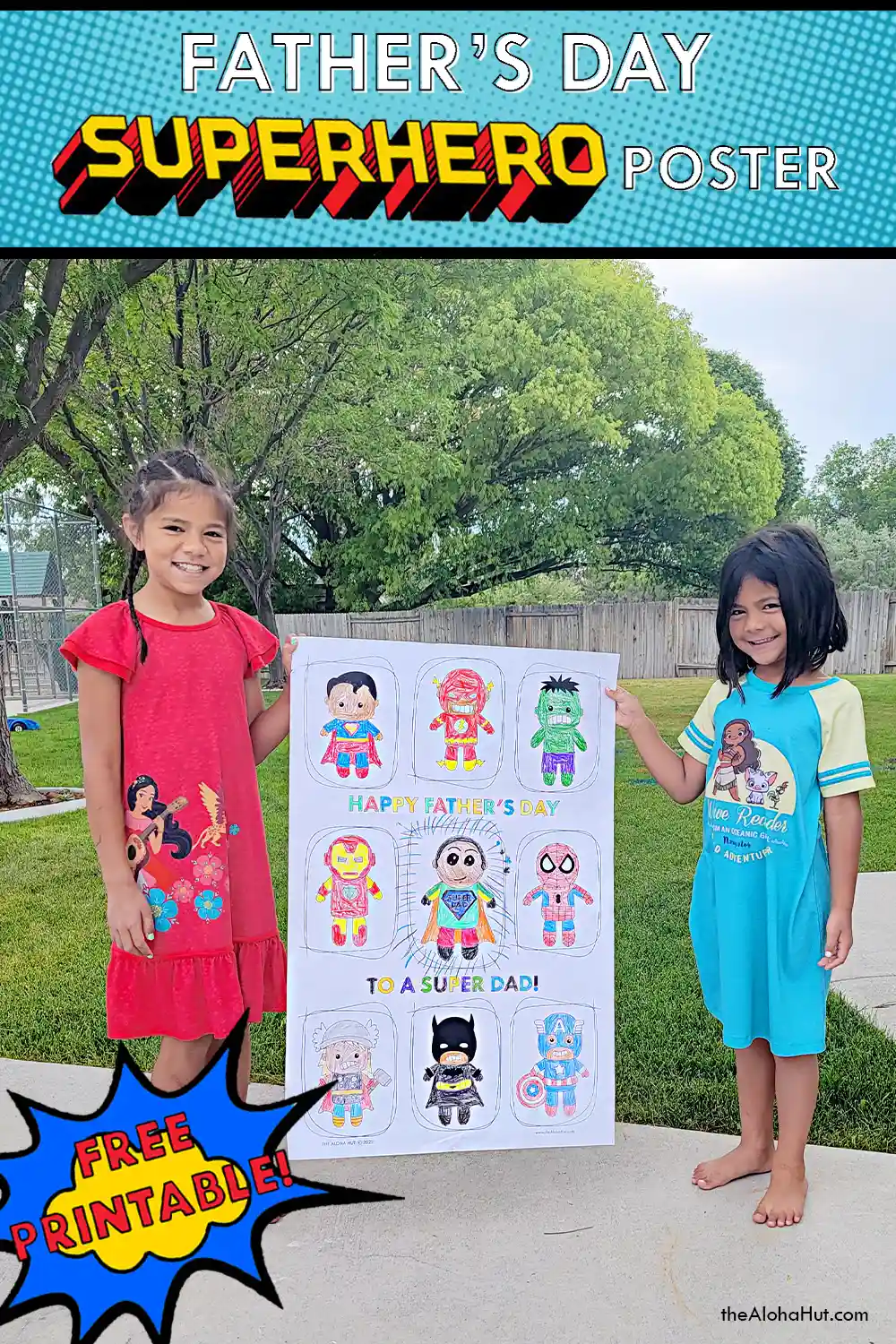 Be prepared to fall in love with these posters! It's a tradition to do these custom posters each year for Father's Day and Mother's Day. It's so fun to see how different each child draws from one another and to compare them year after year. The kids look forward to it each time.
If you're looking for more Father's Day ideas, check out our other free printables + activities: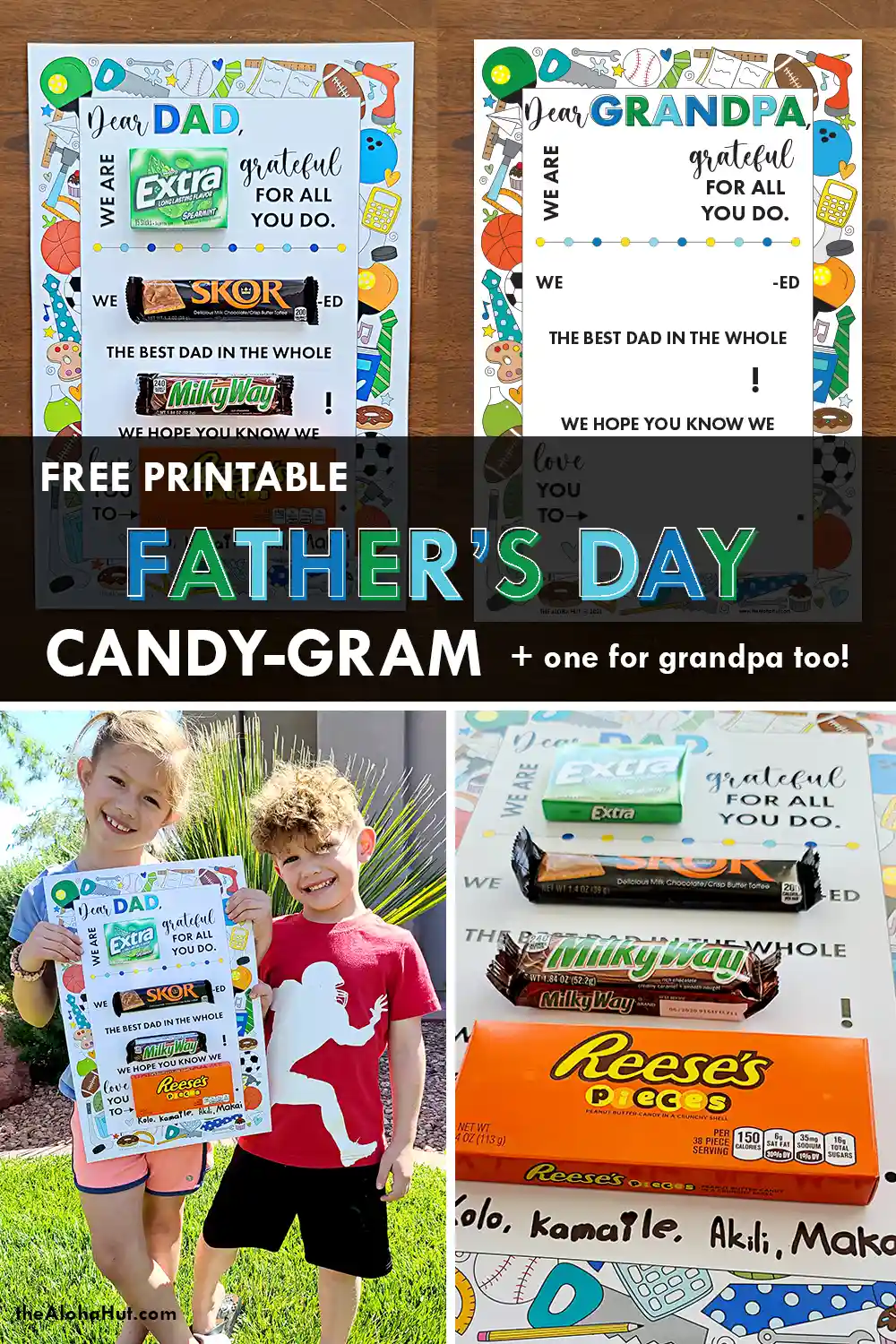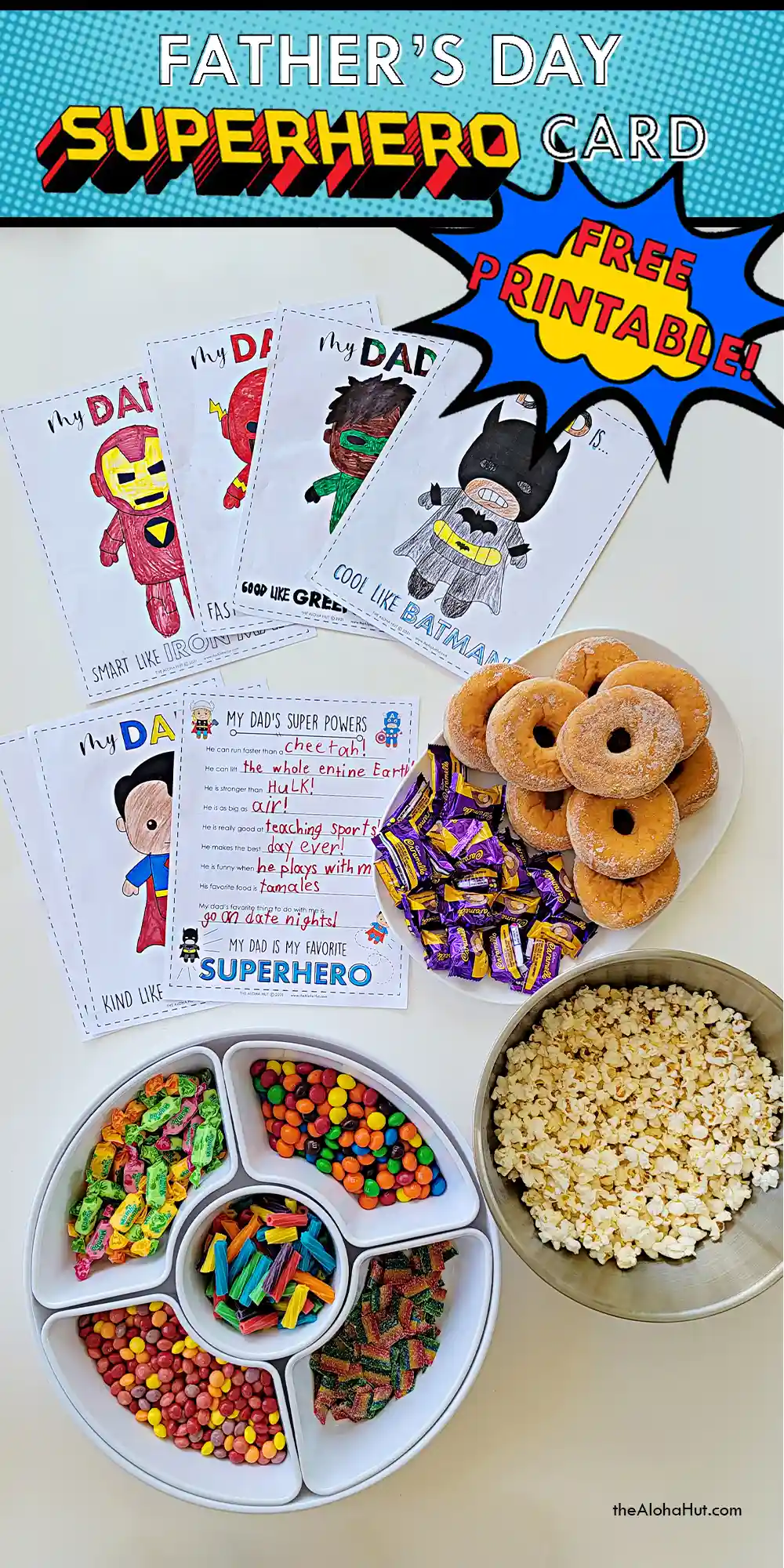 To all the dads out there, you are super!
Much love and aloha,
Stacey + Niki