DIY Luca Shrinky Dinks
This post may contain affiliate links. Read our disclosure policy.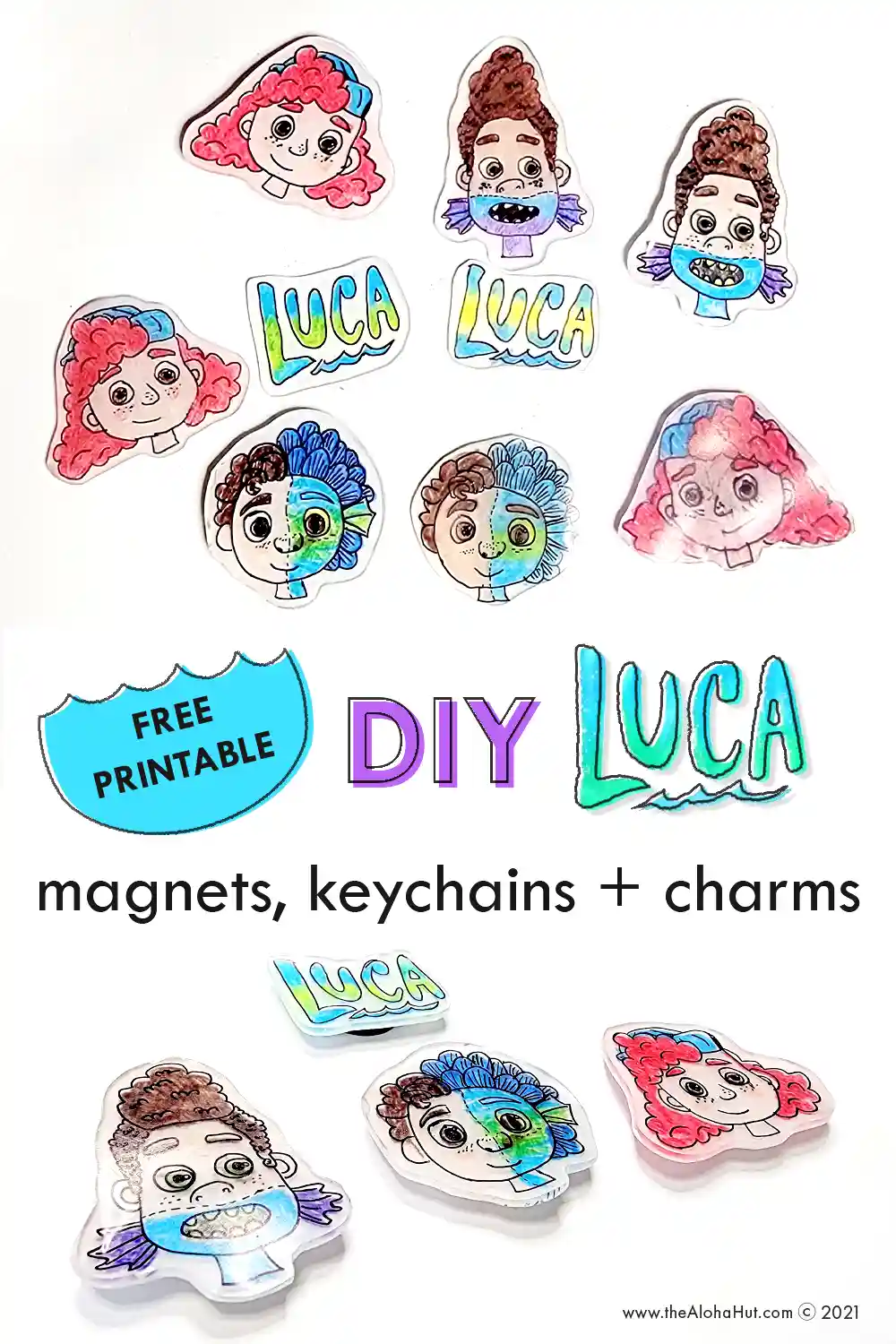 We have been obsessed with the new Disney Pixar movie Luca! All the characters are so fun and unique. We decided to combine two of our favorite things right now: Luca + Shrinky Dinks! And we made it easy for you all to join in on the fun by giving you another FREE printable. This time of the three main characters Luca, Alberto and Giulia to easily trace and create your own fun shrinking projects.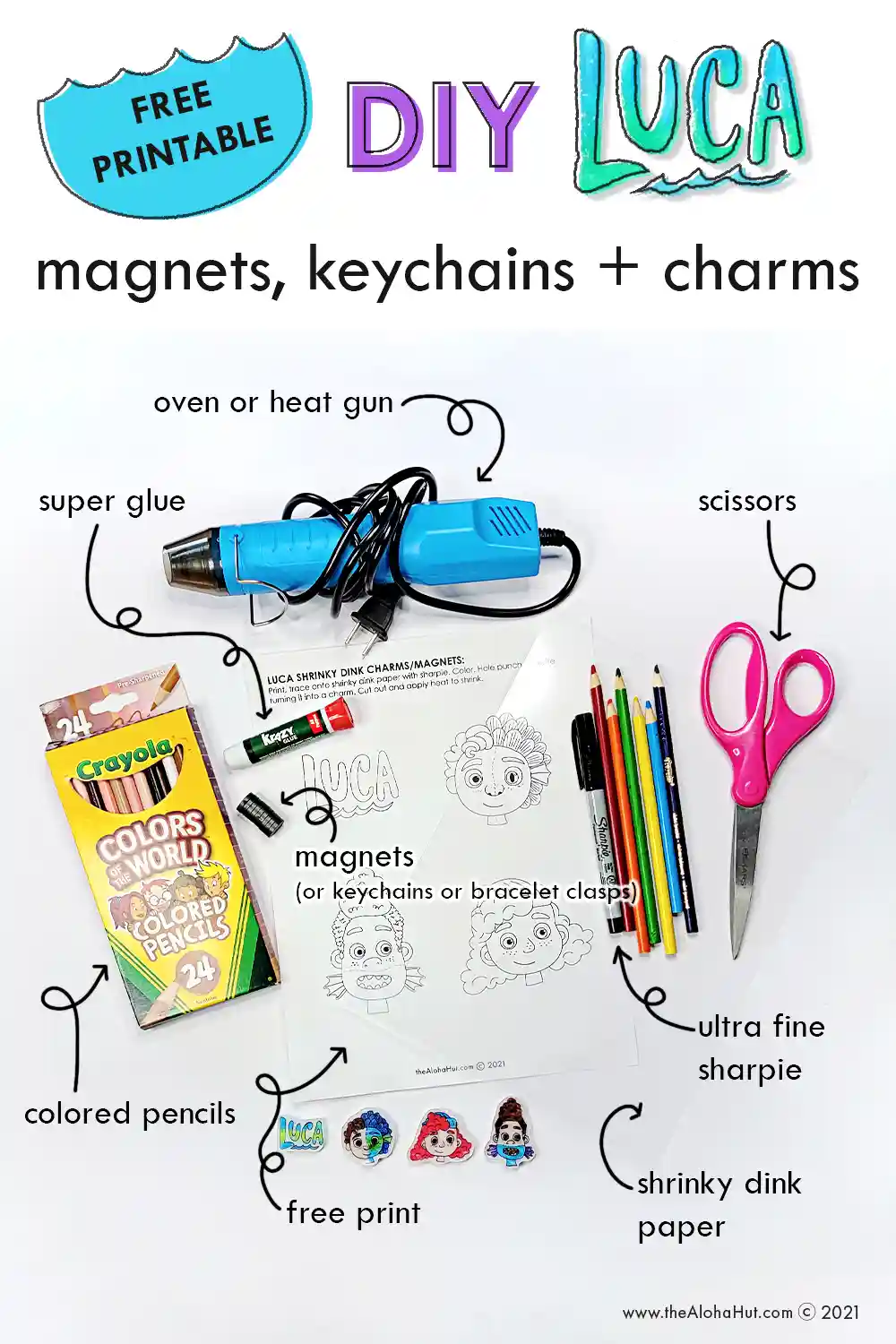 First gather all your supplies. They will differ a bit whether you are making a magnet, keychain or necklace/bracelet charm.
Supplies:
Additional supplies for magnets:
Additional supplies for keychains:
Additional supplies for charms: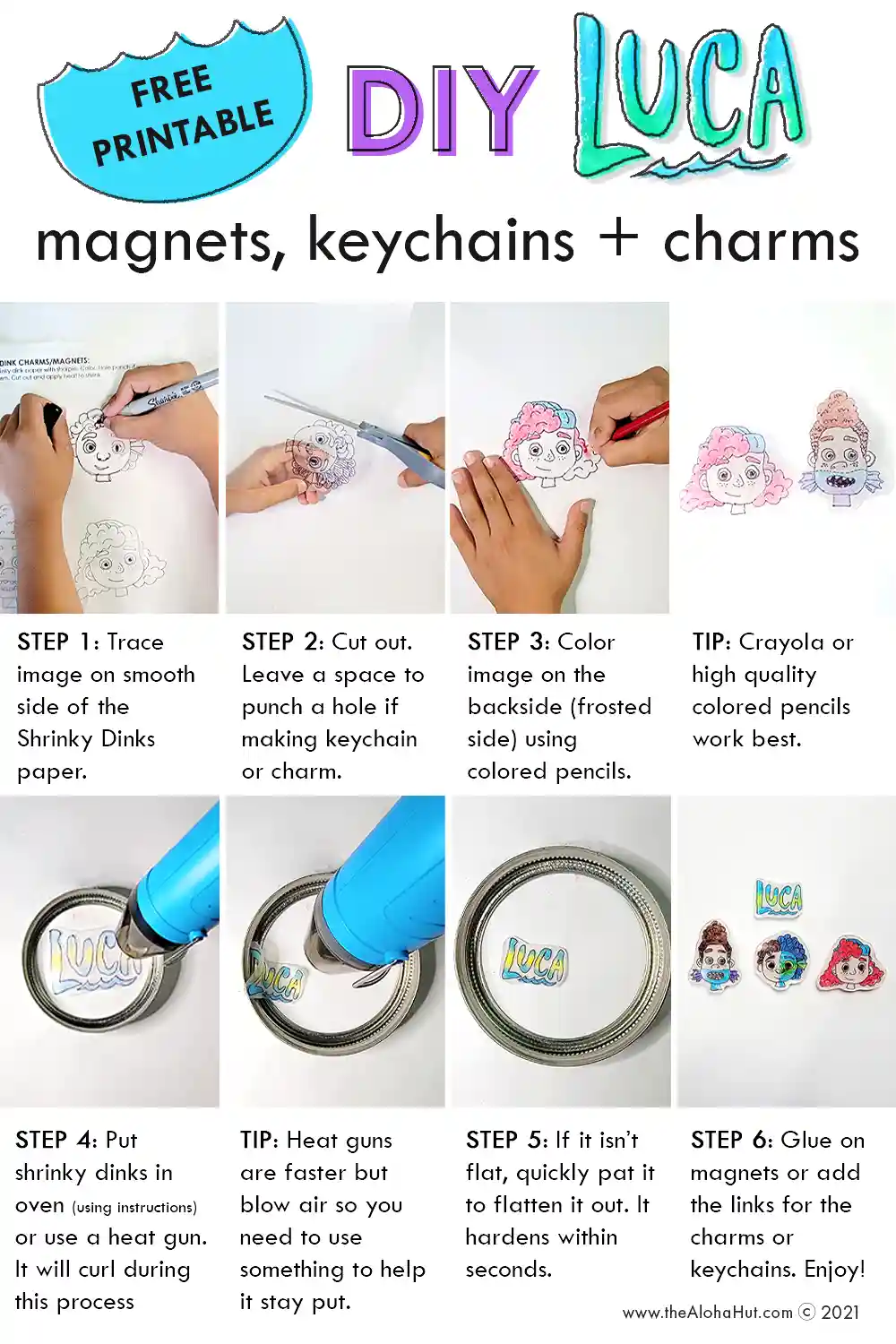 Assemble your craft! Use the steps in the picture above. Shrinky Dink paper is lots of fun to work with but there are a few pro tips we can give you so your project turns out perfect each time.
From the drawing, coloring and then shrinking it down; the entire process is so much fun! Watching them shrink down to mini versions is mesmerizing!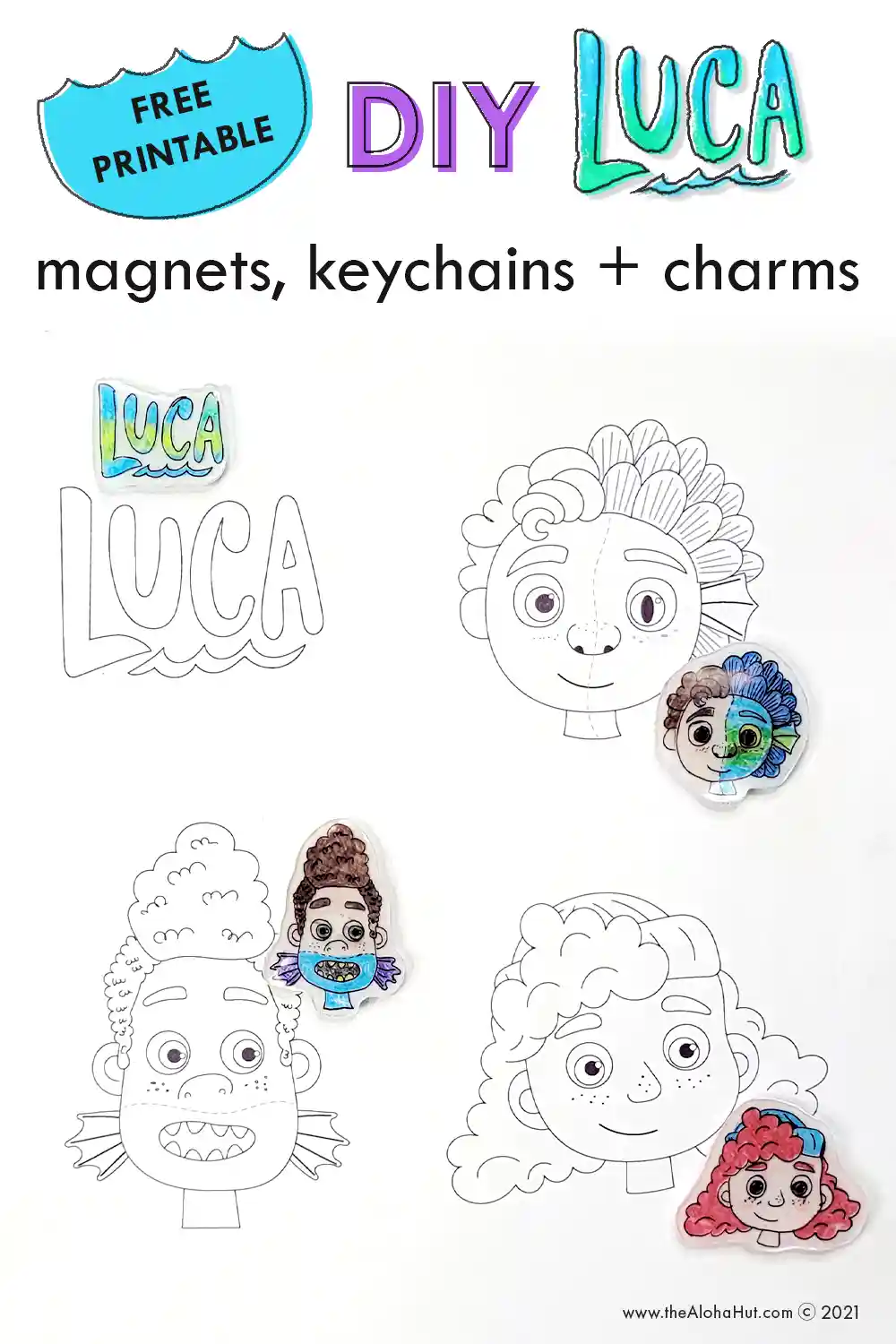 We love Shrinky Dinks so much and do them as after school activities, play dates, as an activity at a party or whenever! Check out our Among Us Shrinky Dinks and our Disney Princess Shrinky Dinks as well!
If you don't want to run to the store or are waiting for your Shrinky Dink paper to come in the mail from Amazon, we've got this fun Luca coloring page that you can do with your kids as well!
Around here, we don't just color, we add as many mediums together as we can. So get creative and use whatever you have around the house. It makes for a much more fun activity and outcome!
Love and aloha,
Stacey + Niki