St. Patrick Don't Eat Pete Game
St. Patrick Don't Eat Pete Game
This post may contain affiliate links. Read our disclosure policy.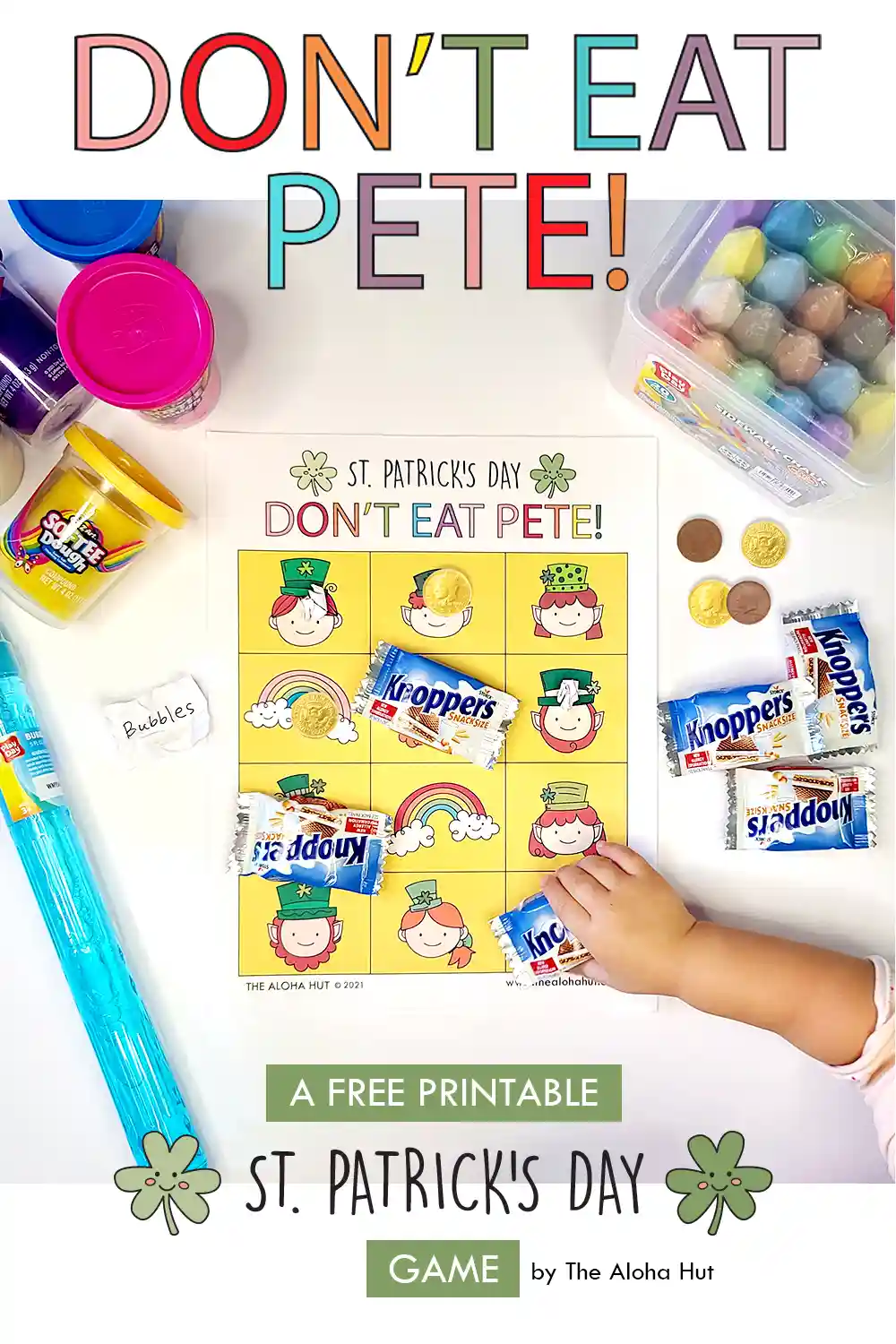 This is such a fun, fast and easy game to celebrate St. Patrick's Day. It also makes a great game for the classroom! And just like ALL our printables, it's free! Here's how to play: one player leaves the room while the others decide which square is going to be Pete. The player then comes back in the room and starts picking one candy at a time, hoping they don't pick Pete. Once they take the candy that was on Pete, everyone yells "Don't Eat Pete!" The player's turn is over and they get to keep all the candy they picked up to that point. The empty places are filled with another piece of candy and the next player leaves the room. Keep playing until all players have had a turn.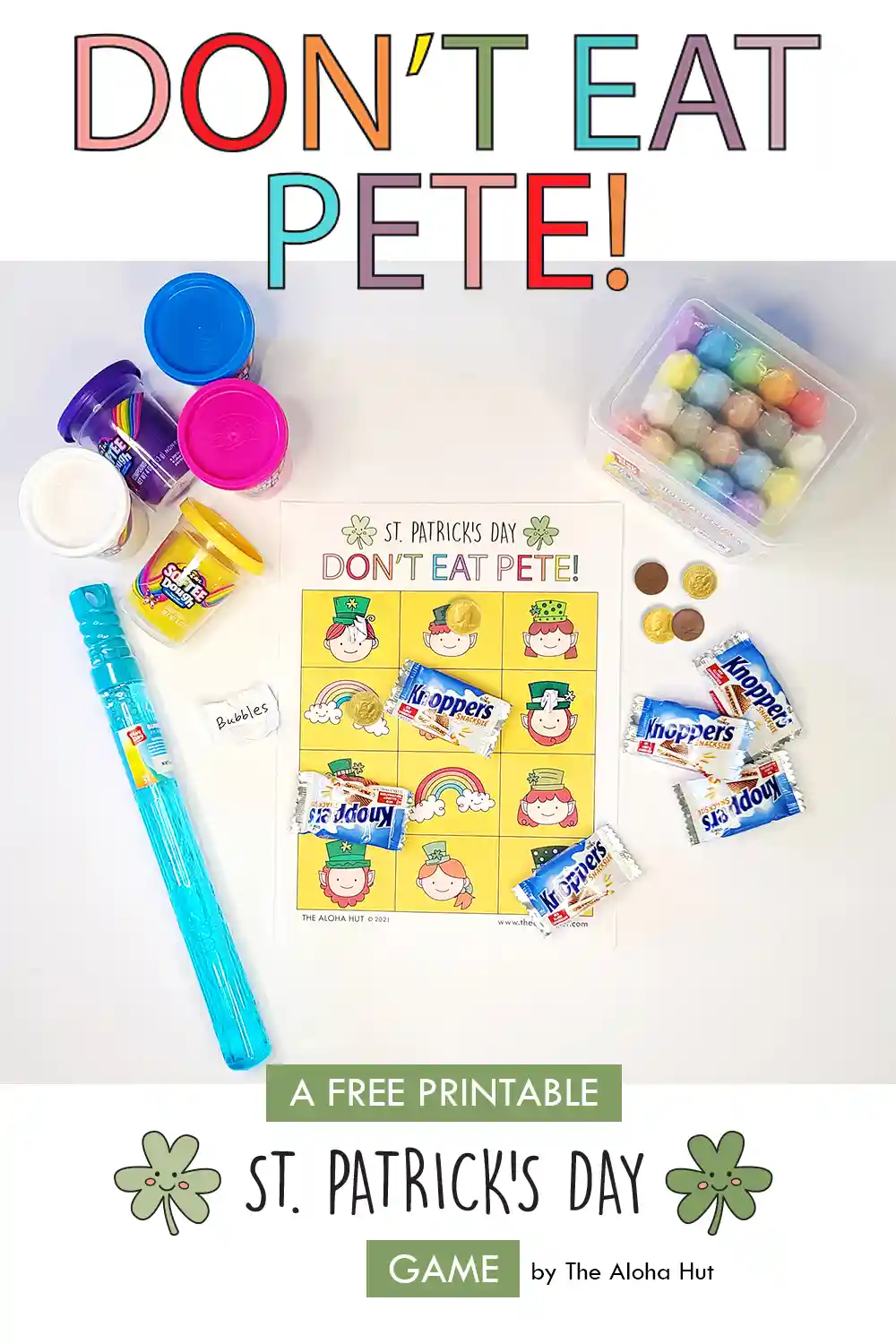 For St. Patrick's Day we like to let the kids get prizes instead of just candy so we write down things like Playdoh, bubbles, chalk, crayons, coloring book, etc on a strip of paper and crumple it into a ball to place on one of the spaces. You can pretty much use anything. Kids everywhere and all ages love this classic game. If you like free things, we have Easter and Among Us versions of Don't Eat Pete also! (click on the pictures to get the free downloads)
Don't forget to check out our St. Patrick's Day Round Up with ALL our free printables! Click here to get all the free prints to help you celebrate the magical holiday!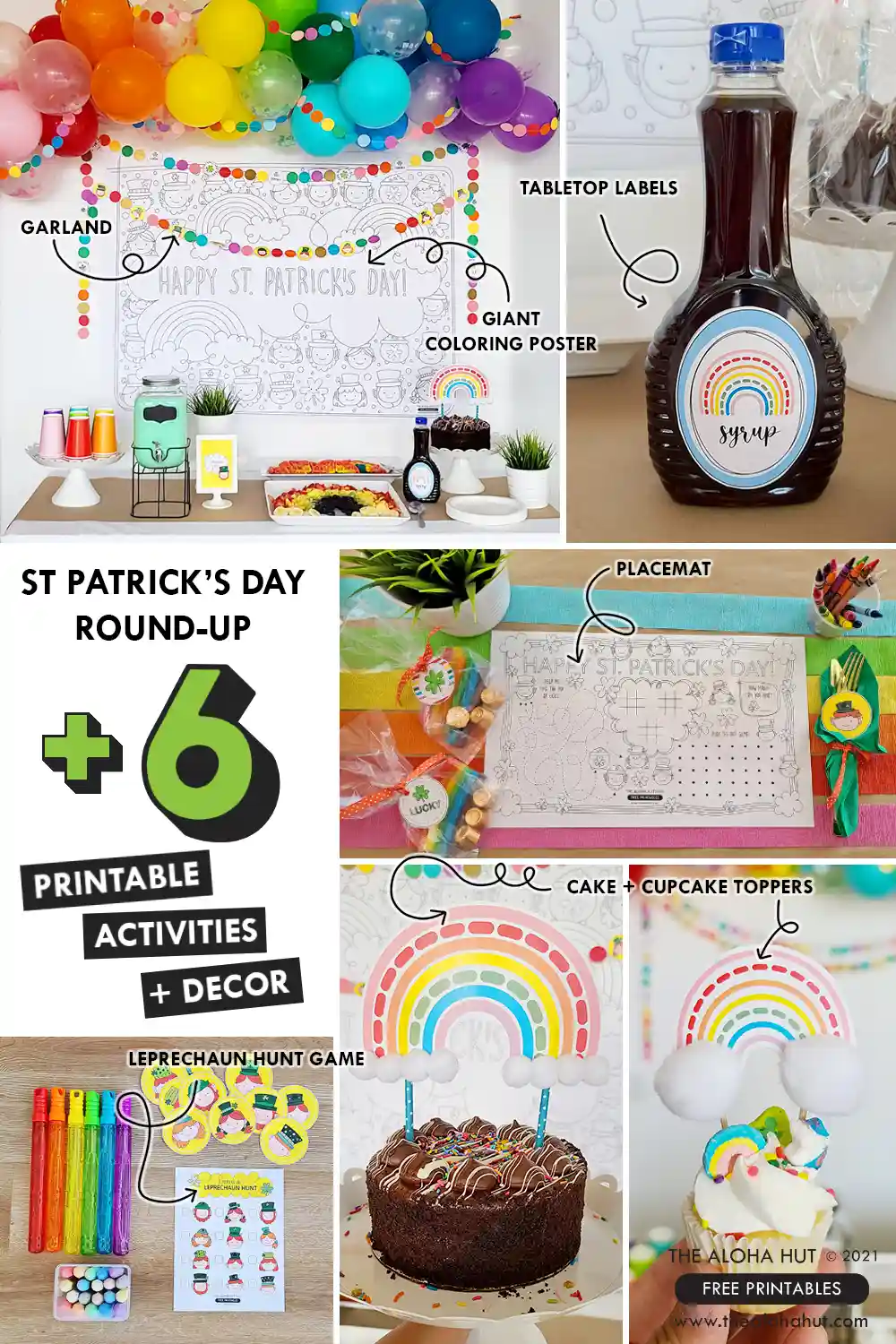 Much love and aloha,
Stacey + Niki