Free Disney LUCA Coloring Pages
Free Disney LUCA Coloring Pages
This post may contain affiliate links. Read our disclosure policy.
Good movies are hard to come by, especially these days. We were so happy when Disney Pixar created Luca. We knew we needed to create coloring pages for the three main characters Luca, Alberto & Giulia. Each character has their own unique storyline and teaches children different values like true friendship, courage, acceptance and positive thinking, to name a few. Your kids are going to love coloring and creating their own special pieces of Luca artwork!
We like to get creative with our artwork. Coloring with crayons is great but here are some of our favorite art mediums we like to turn a normal coloring page into a piece of artwork:
Crayons, colored pencils or markers
Watercolor paints
Acrylic paints
Dyed pasta
Playdough
Clay (air dry or modeling clay)
Glitter
Pom poms
Yarn
By mixing different mediums, the activity becomes more engaging and more interesting. Kids love it!
Luca, Alberto & Giulia all have curly hair so we focused on that as being our 3-D medium. We used watercolor to color the entire picture then added dyed pasta shells to Alberto's hair and formed coiled snakes with air dry clay (we bought ours from the dollar section at Target) for Giulia's hair. To see how we switched things up with Luca, check out this post here. We used six different mediums to show you how versatile these coloring pages can be.
Get creative and use any supplies you have on hand.
We have the perfect way to use these prints: an outdoor movie night! Invite friends over for a fun evening of yummy snacks, a creative kids activity and a wonderful movie. Your kids will think you're a superhero!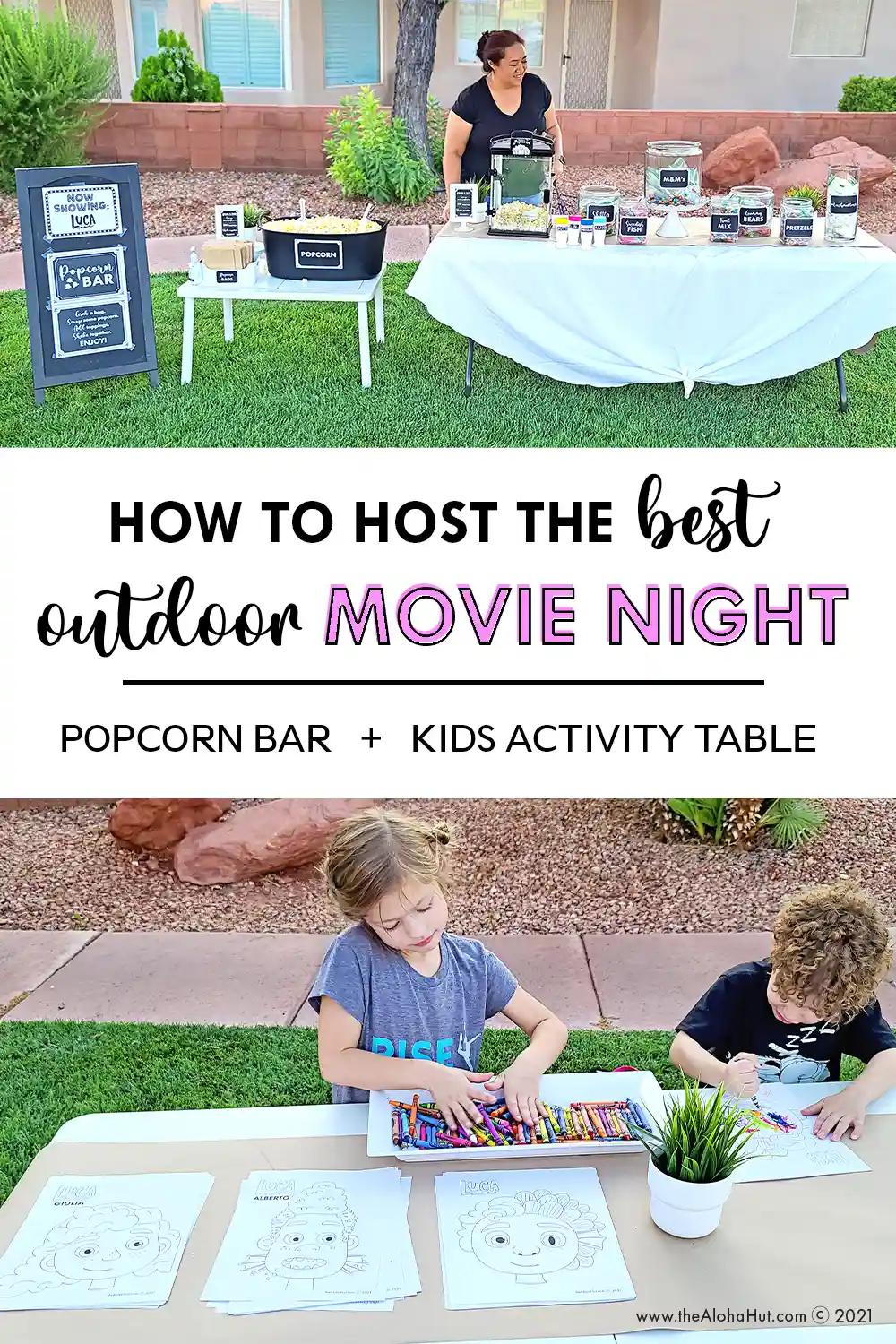 Follow us on instagram @thealohahut to never miss a post!
Much love and aloha,
Stacey + Niki