Color Scavenger Hunt & Kids Activity
Color Scavenger Hunt & Kids Activity
This post may contain affiliate links. Read our disclosure policy.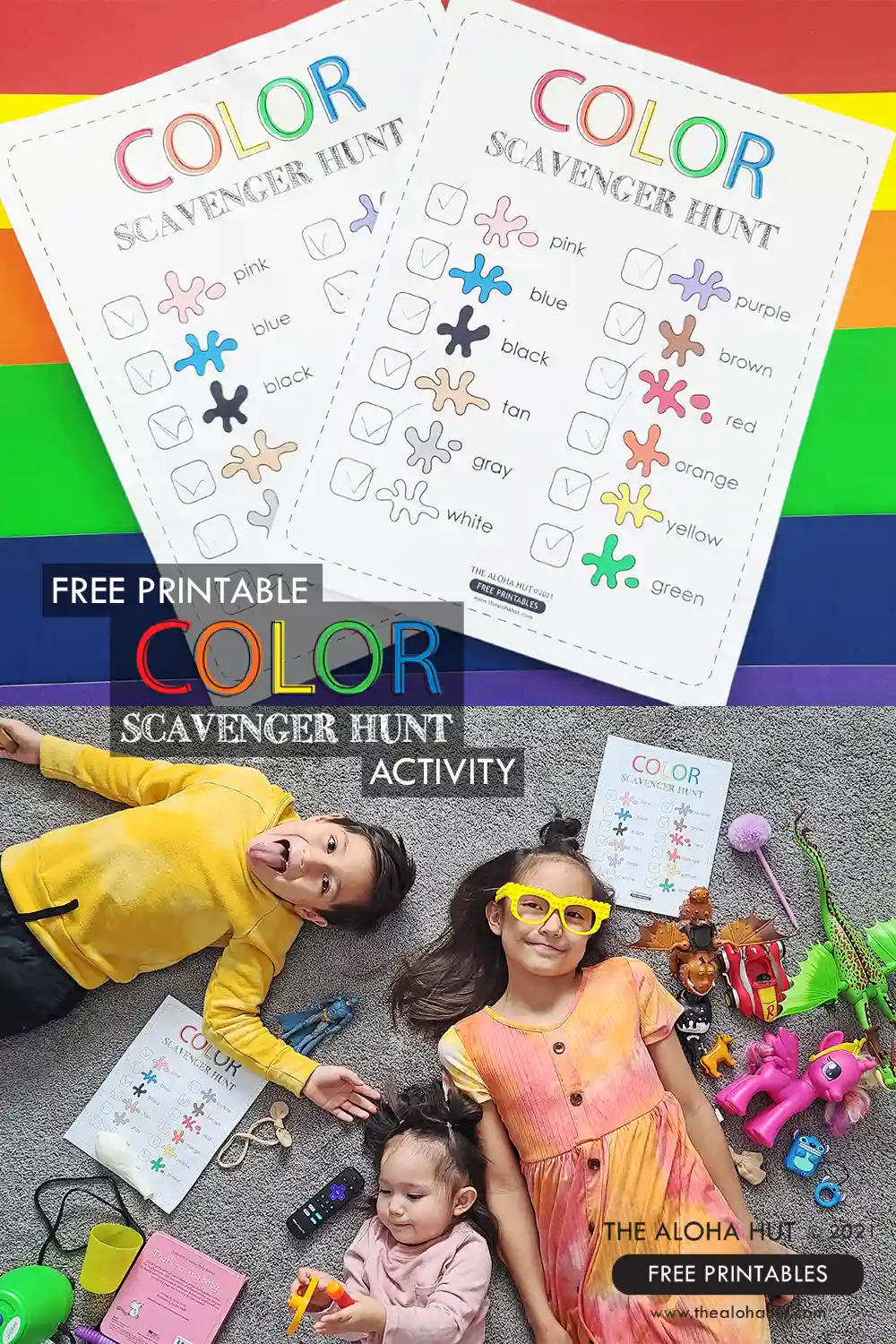 Looking for ideas to teach kids their colors in a fun and exciting way? This color scavenger hunt can be used in so many ways and is the perfect amount of fun and educational! The scavenger hunt is great for all ages and can be played with the whole family or print one for each child and let the see who kind find them all the quickest.
A color scavenger hunt is an awesome activity for when it's cold outside and the kids are stuck inside. Send them on a color scavenger hunt around the house! Do you have a long drive coming up and want to keep the kids busy and happy? Have them find each color as you're driving. You can limit it to car colors, signs, etc. Make it as hard or easy as needed according to the children's age and abilities.
This is also a fun outdoor activity. Get the kids outside exploring nature and noticing all the beautiful colors! Go on a nauture hike or walk and have the kids point out all the different colors. We love to givce our kids a little bag to collect treasures for each color so we can go home and talk about what they found, the color, shape, texture, what it is, etc. So many possibilities to engage kids in a fun and creative way. Let them take the lead and be creative with the color scavenger hunt.
Download our FREE Printable color scavenger hunt print and start searching. This would be the perfect activity for a preschool class, homeschool kids, or just a fun "I'm bored" activity the kids can do again and again! Switch it up each time, making new rules and challenging the kids each time.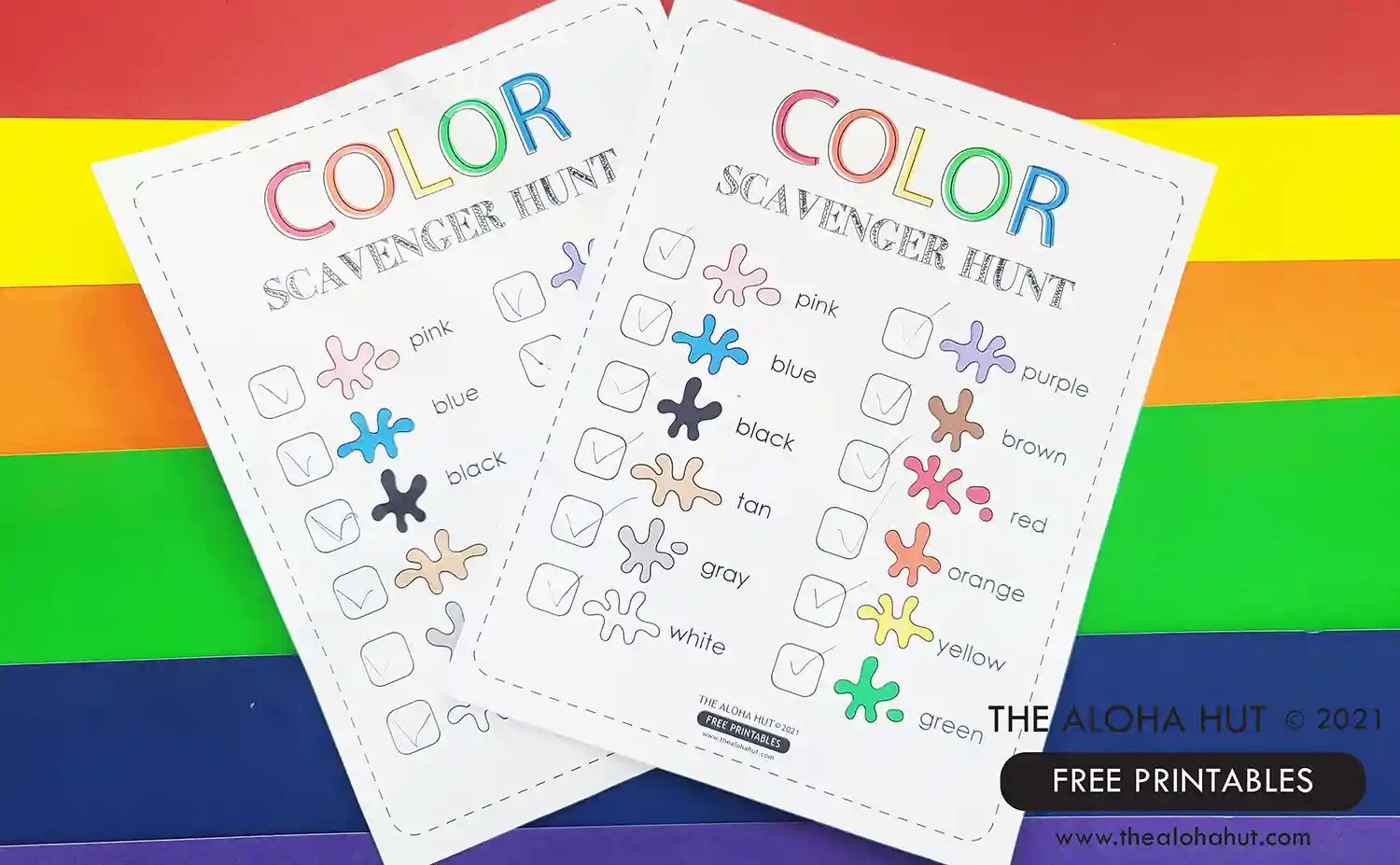 Looking for more kids activity? Check out all the early education activities we have on the blog and visit our shop for some awesome printables for toddlers and preschoolers.
Much aloha,
Stacey + Niki
---