Mother's Day Quilling Cards
Mother's Day Quilling Cards
This post may contain affiliate links. Read our disclosure policy.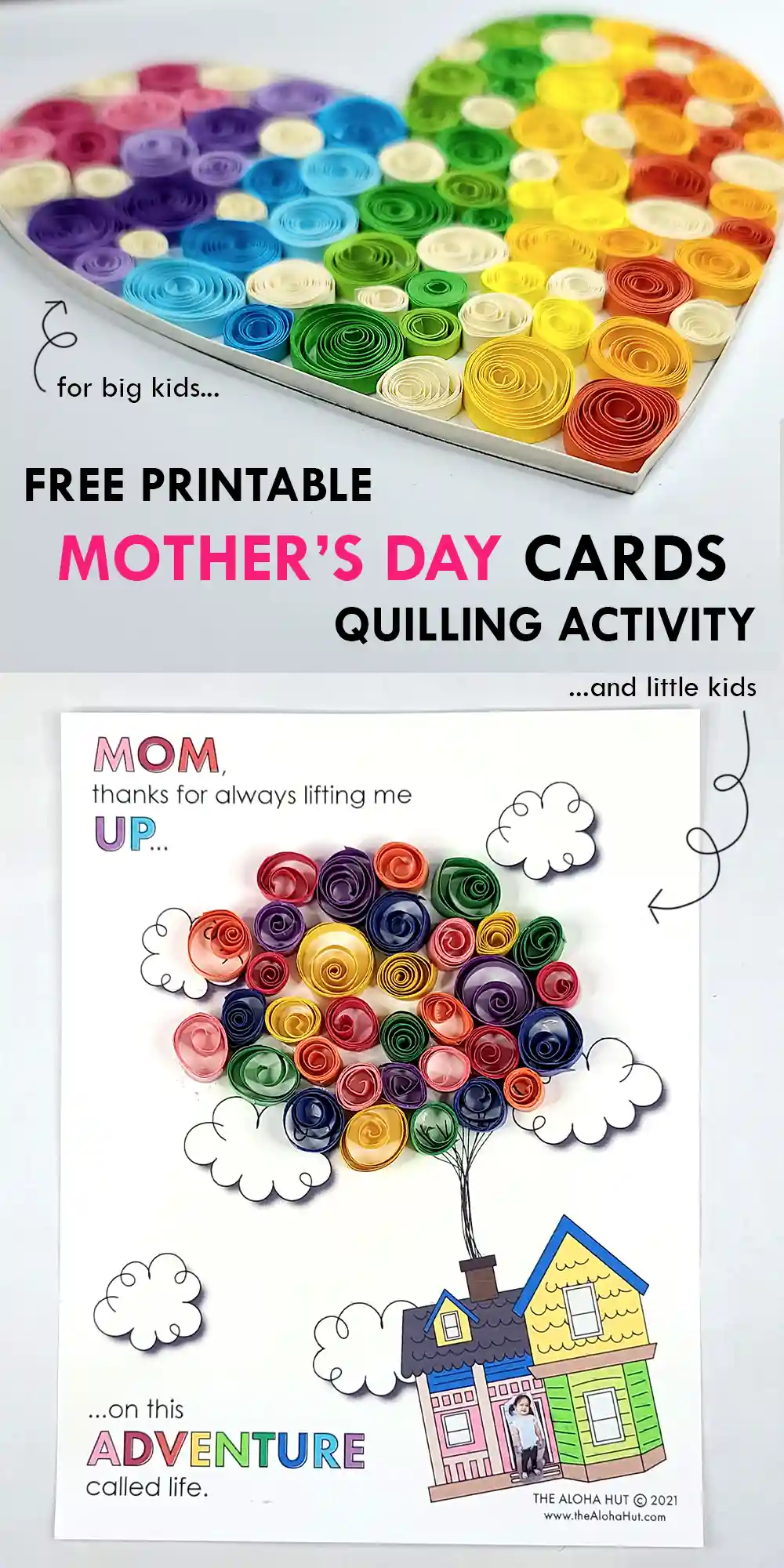 Mother's Day is coming UP!! And just a little secret between us, mom's love homemade gifts from their kids. 🙂 I mean flowers and chocolate are nice too but a homemade card, now we're talkin! We've recently found out what quilling is and let's just say we're obsessed! It's so much fun, can be done anywhere/anytime, and costs close to nothing to get started. We've drawn up two free printable Mother's Day cards for you to start quilling. One for older kids and and easier one for younger kids.
QUILLING CRAFT FOR OLDER KIDS: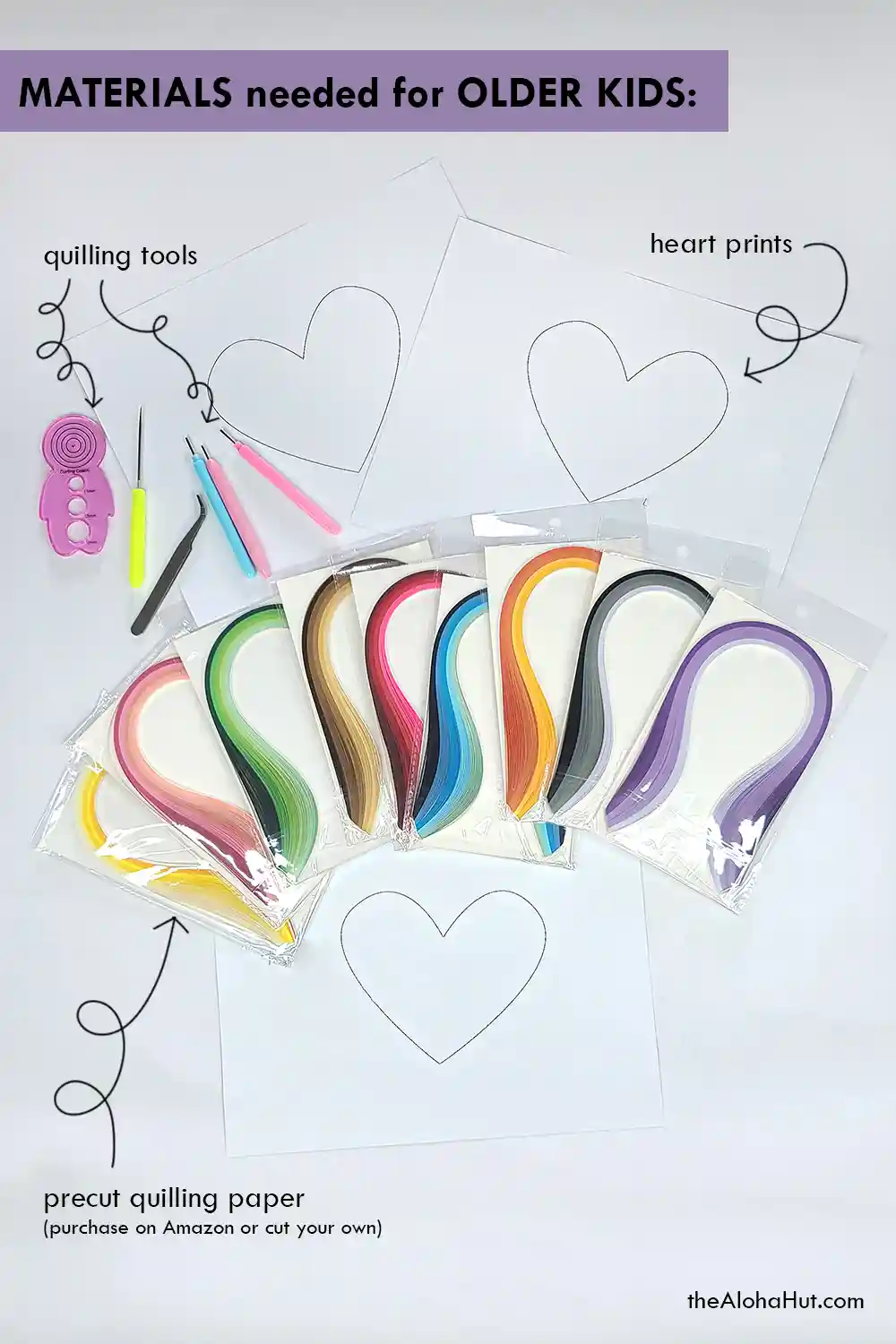 Get the materials:
Quilling tools (you really just need the one with the open slit)
Free printable (down below)
Paper in all colors

Either purchase precut strips here or cut your own with paper (don't use cardstock as it's too thick)
1/8th of an inch wide is the perfect size for each strip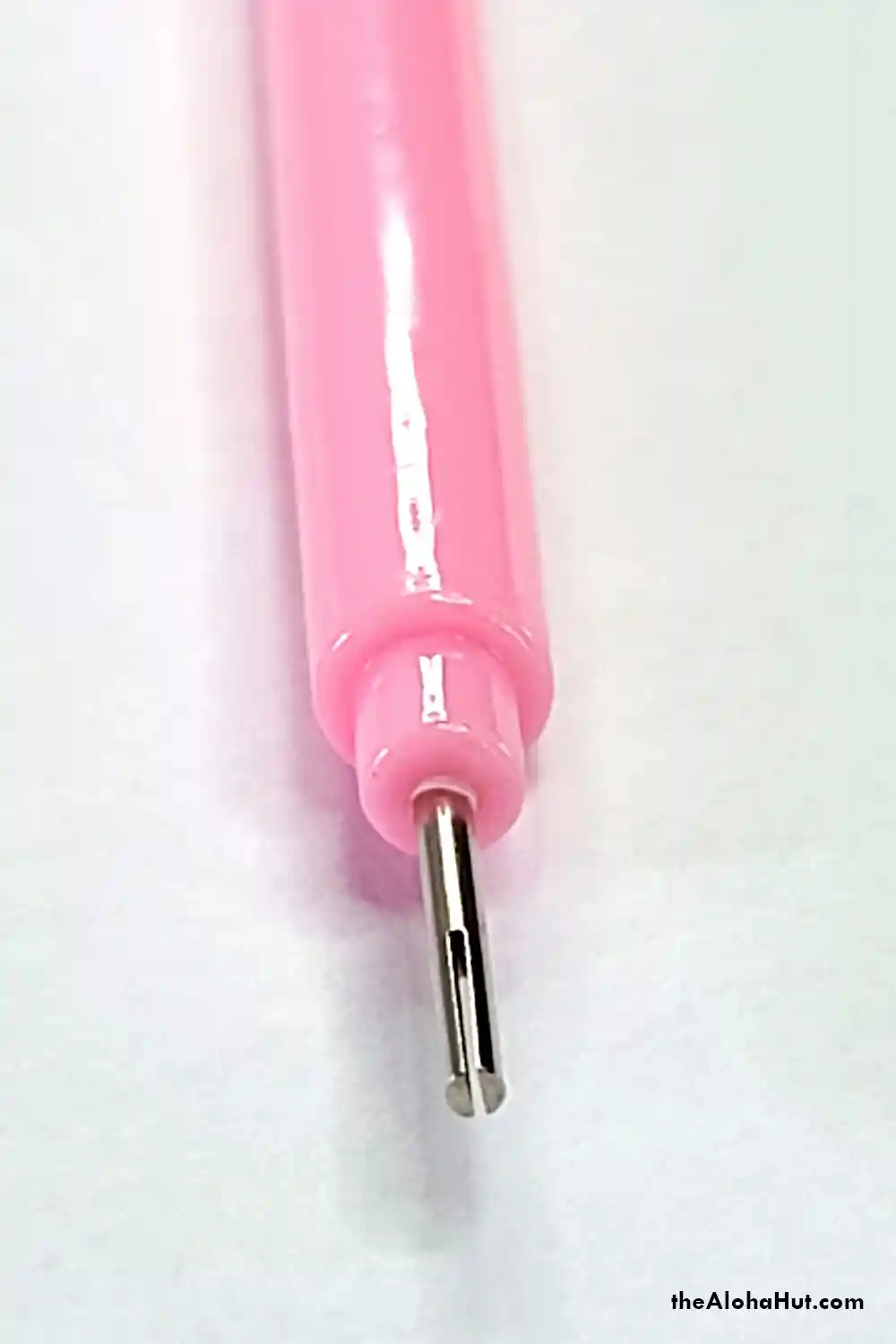 You can be as creative or as simple as you like. Just google or youtube "quilling" and you'll see some amazing techniques. I only made circles but my kids really got into and made some flowers, teardrops, stars, diamonds and swirls just to name a few. They seriously spent a few hours doing this craft throughout the day. And they are excited to create even more. This is definitely one of those activities you should have on hand for your kids when they say "I'm bored!"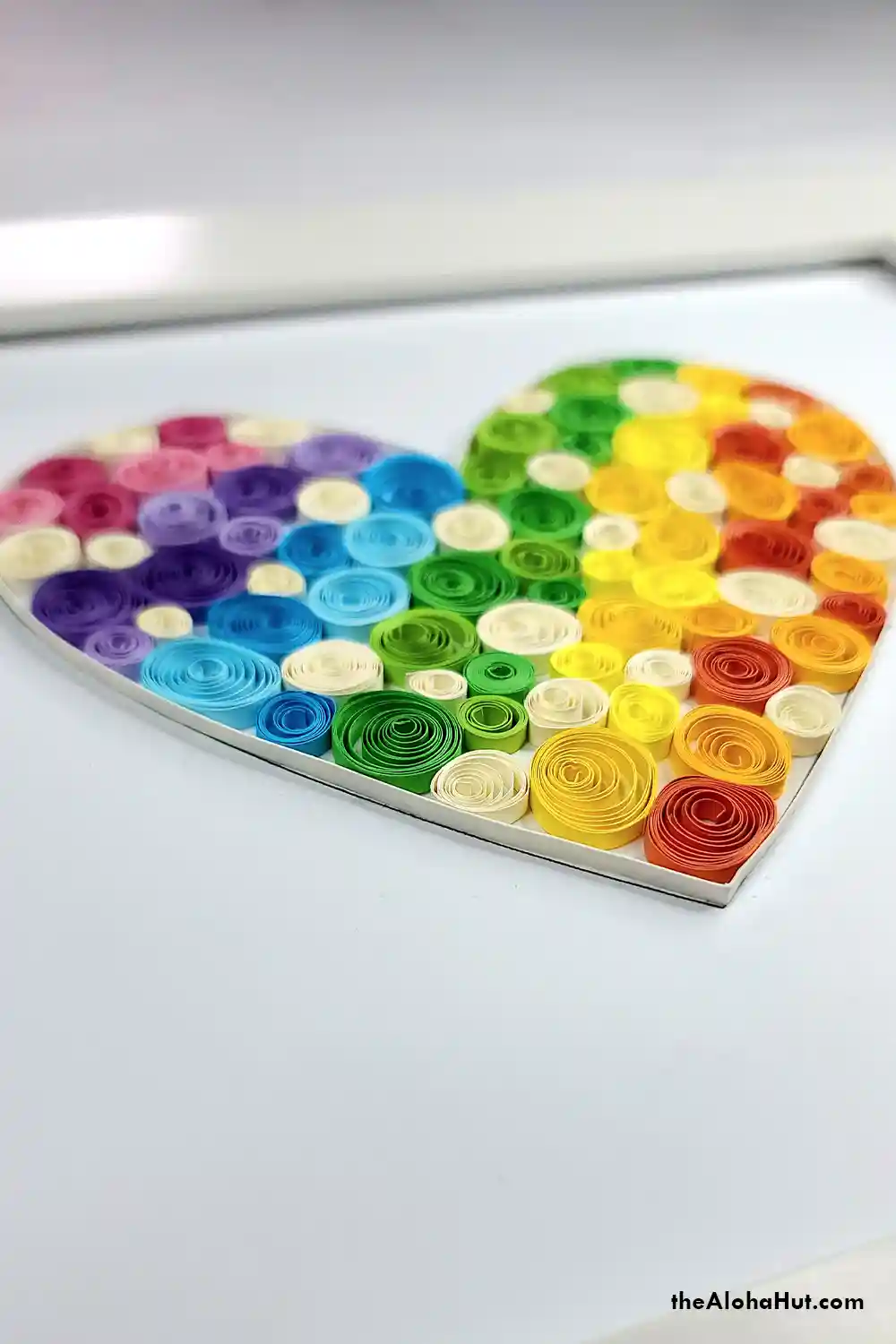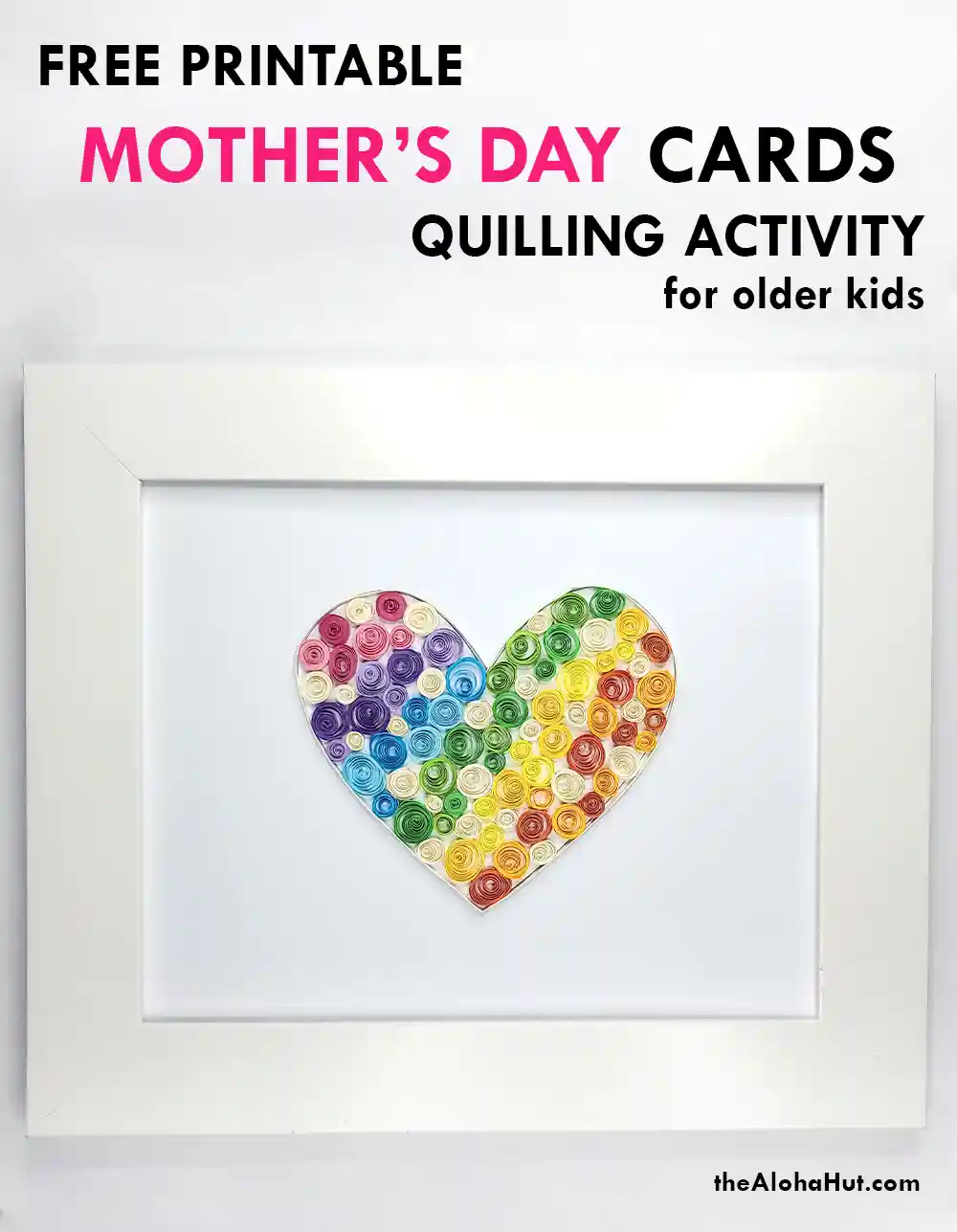 Frame your artwork by using any old frame with the glass removed and give to mom on Mother's Day.
QUILLING CRAFT FOR YOUNGER KIDS: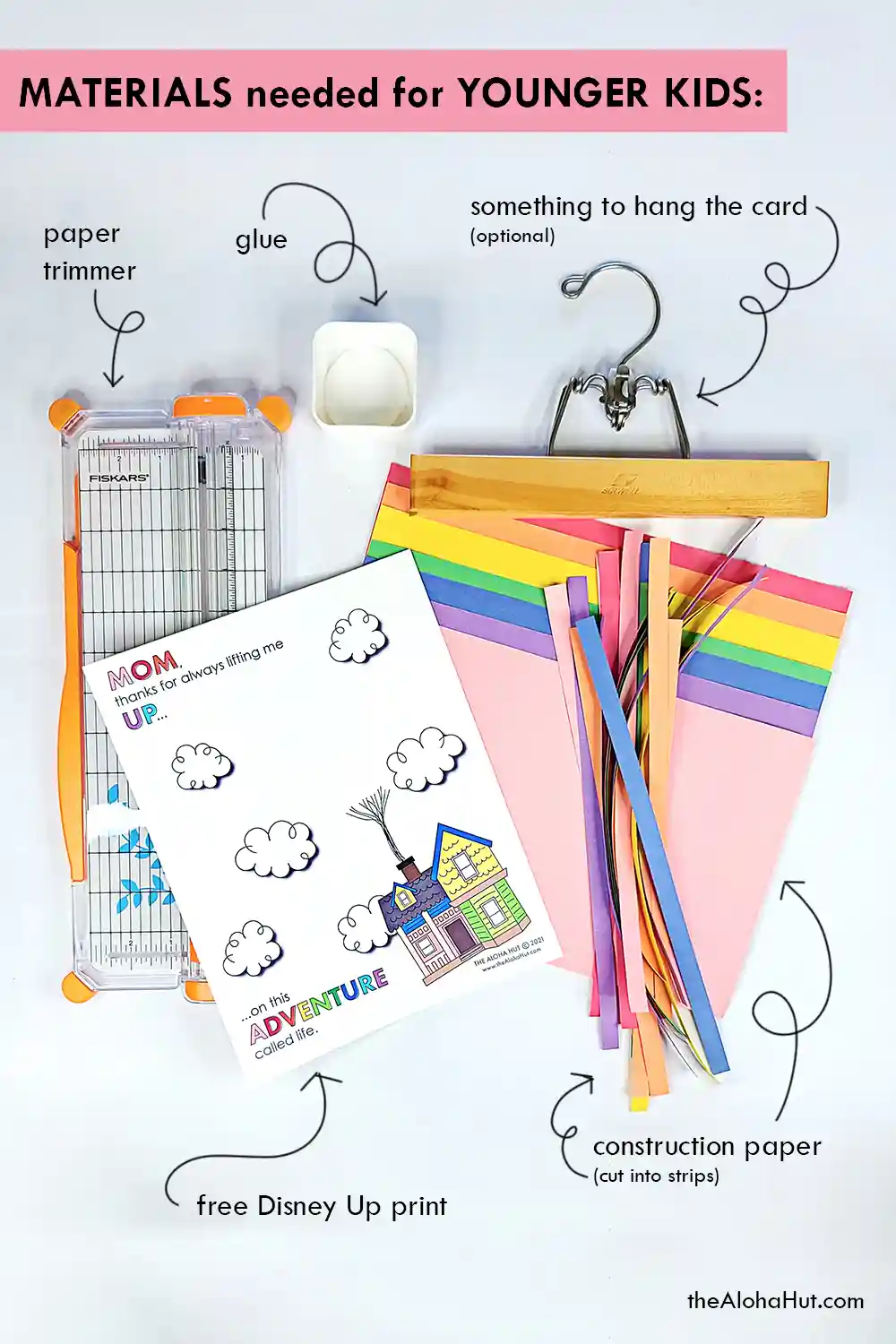 Get the materials:
Free DISNEY UP printable (down below)
Construction paper in all colors

Cut into strips of 1/8th-1/2 inch thick (whatever you prefer)

Glue
Something to hang it up with (optional, I used an old school pant hanger…love the look of these things and love that I can easily swap out my kids artwork)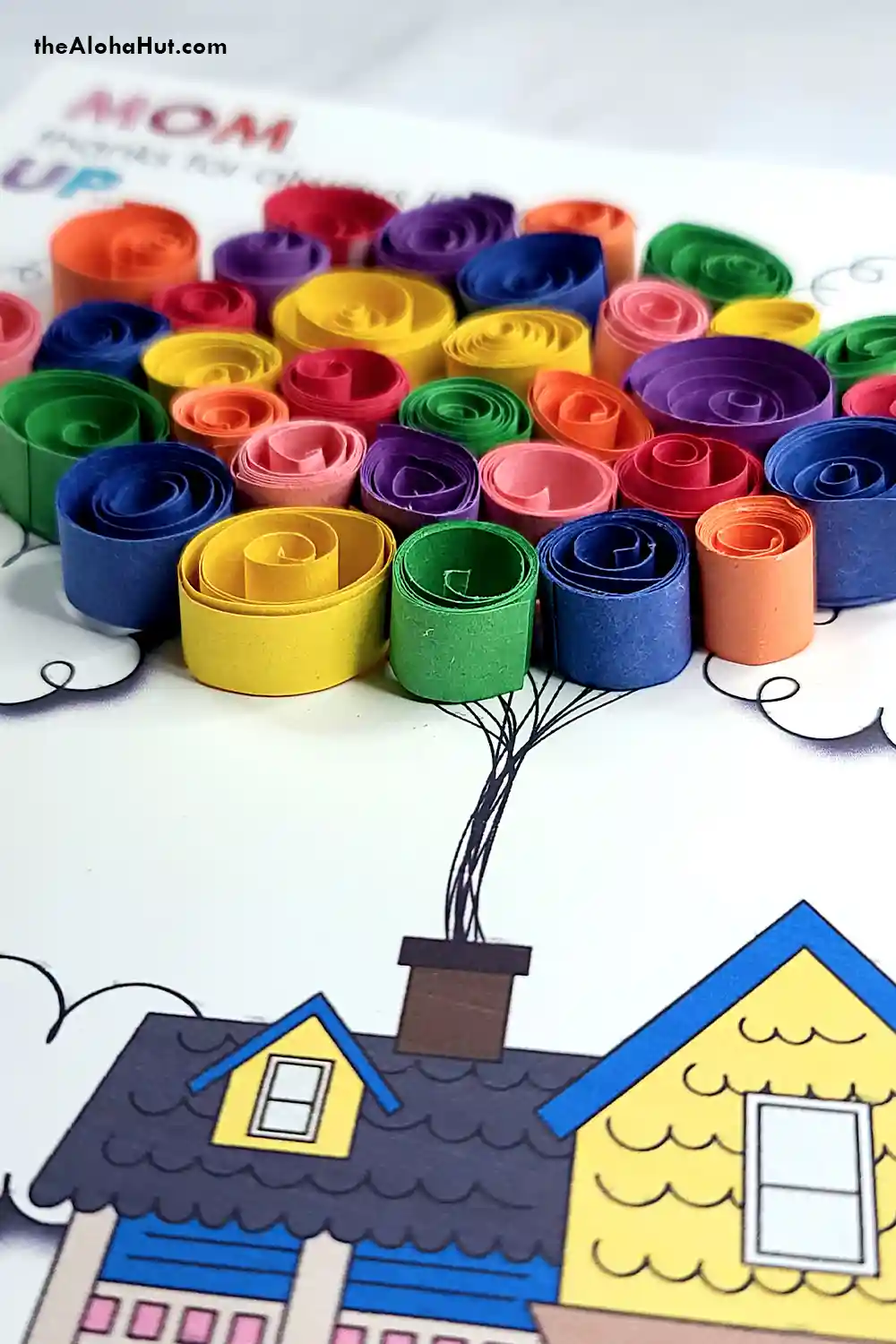 Depending on the age of the child, they'll either be able to curl the strips themselves or need some help. My daughter is 23 months old so me and my 7 year old son curled a bunch and then let her dip each one in the glue and attach them to the picture. She LOVES glueing things so this part she could do all by herself. I went in and filled in her gaps (for the pictures sake) but normally I don't help them with their art projects.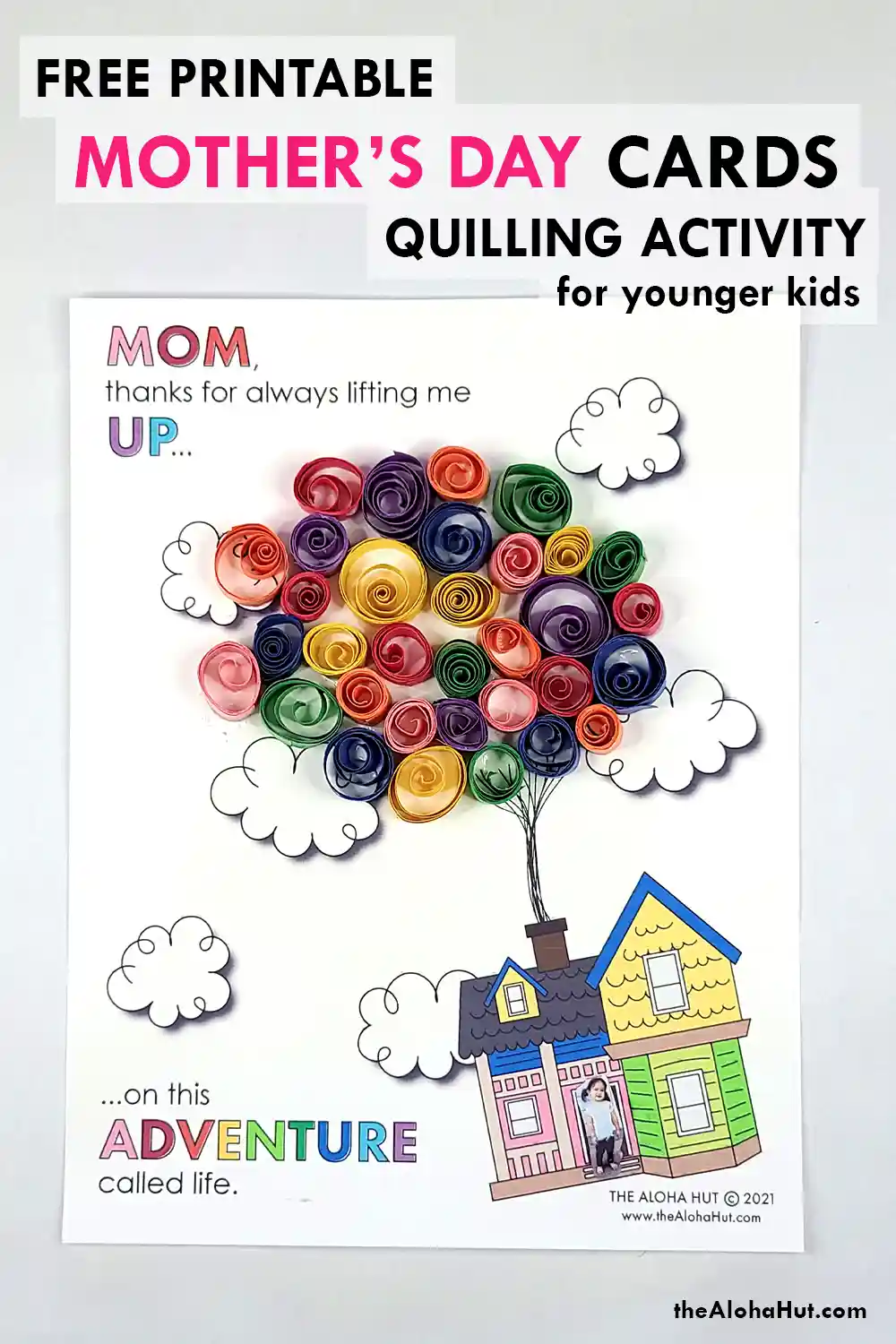 My kids are always creating new art projects. I love hanging up their most recent pictures and these old pant hangers help make the artwork look cleaner on the walls. I bought mine off of eBay.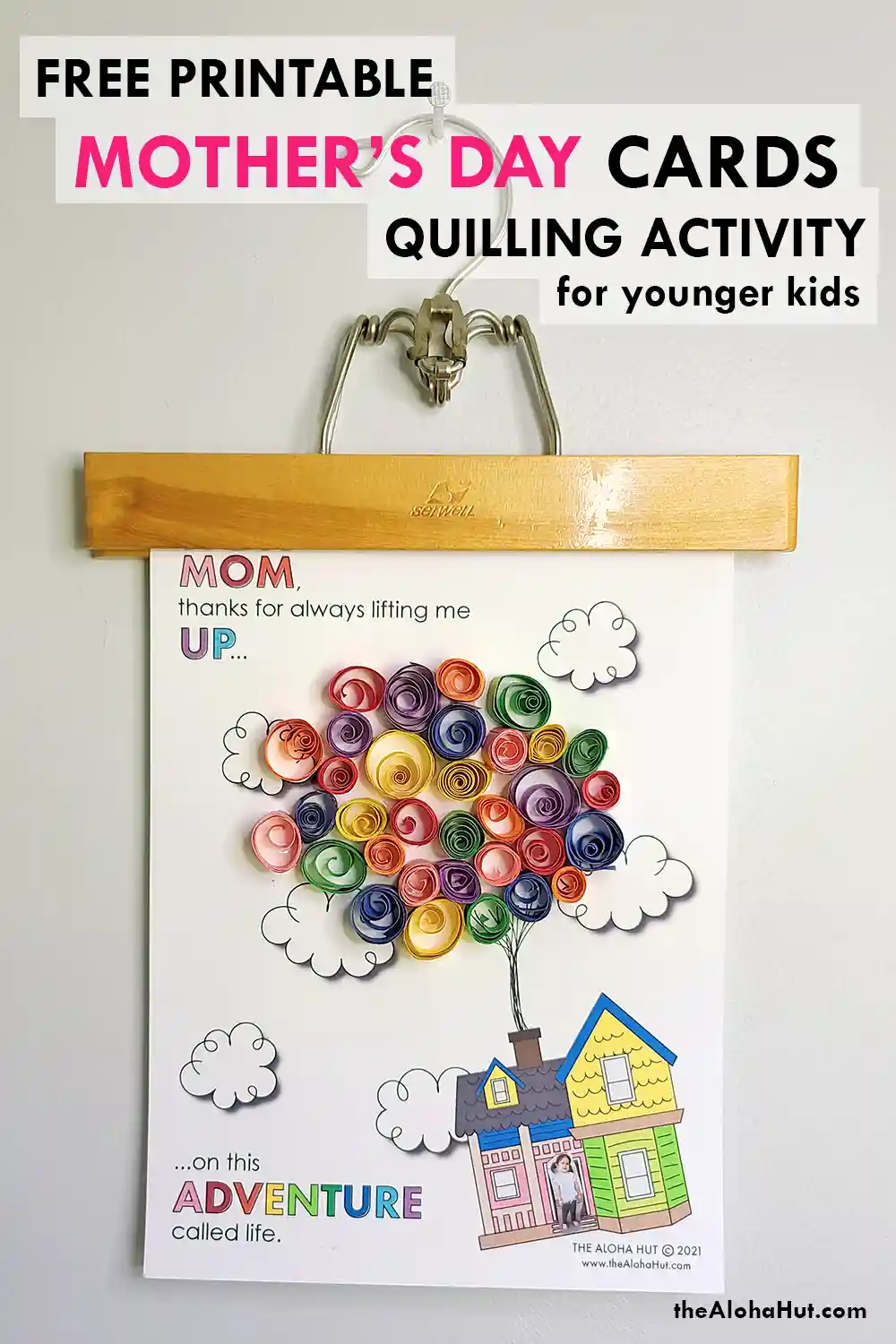 Don't forget to add a personal picture glued onto the house!
We hope you love these Mother Day card ideas and we hope you enjoy quilling as much as we do.
Looking for other Mother's Day gift ideas? Check out these: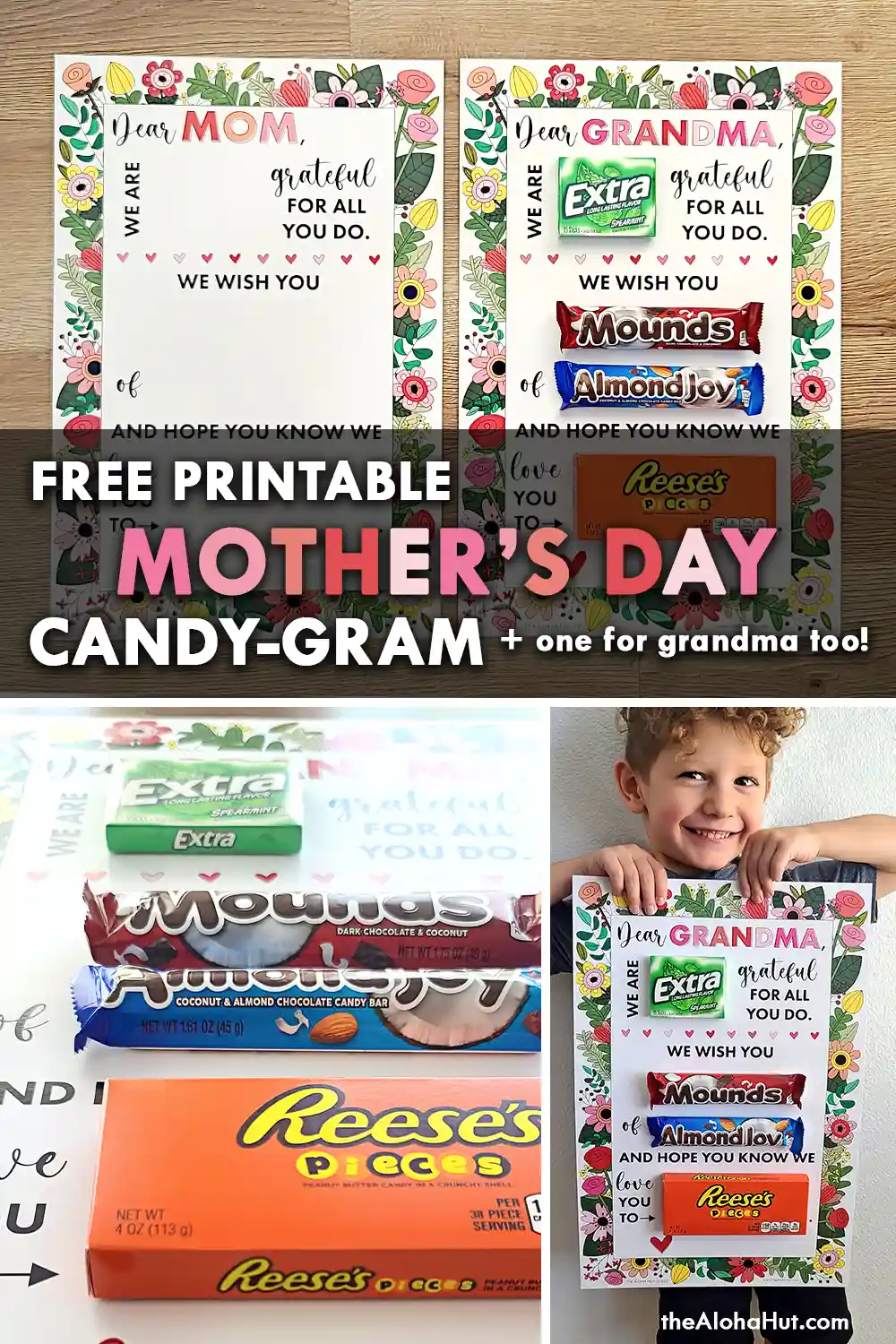 Happy Mother's Day!
Stacey + Niki