Mother's Day Candy-Gram Card
Mother's Day Candy-Gram Card
This post may contain affiliate links. Read our disclosure policy.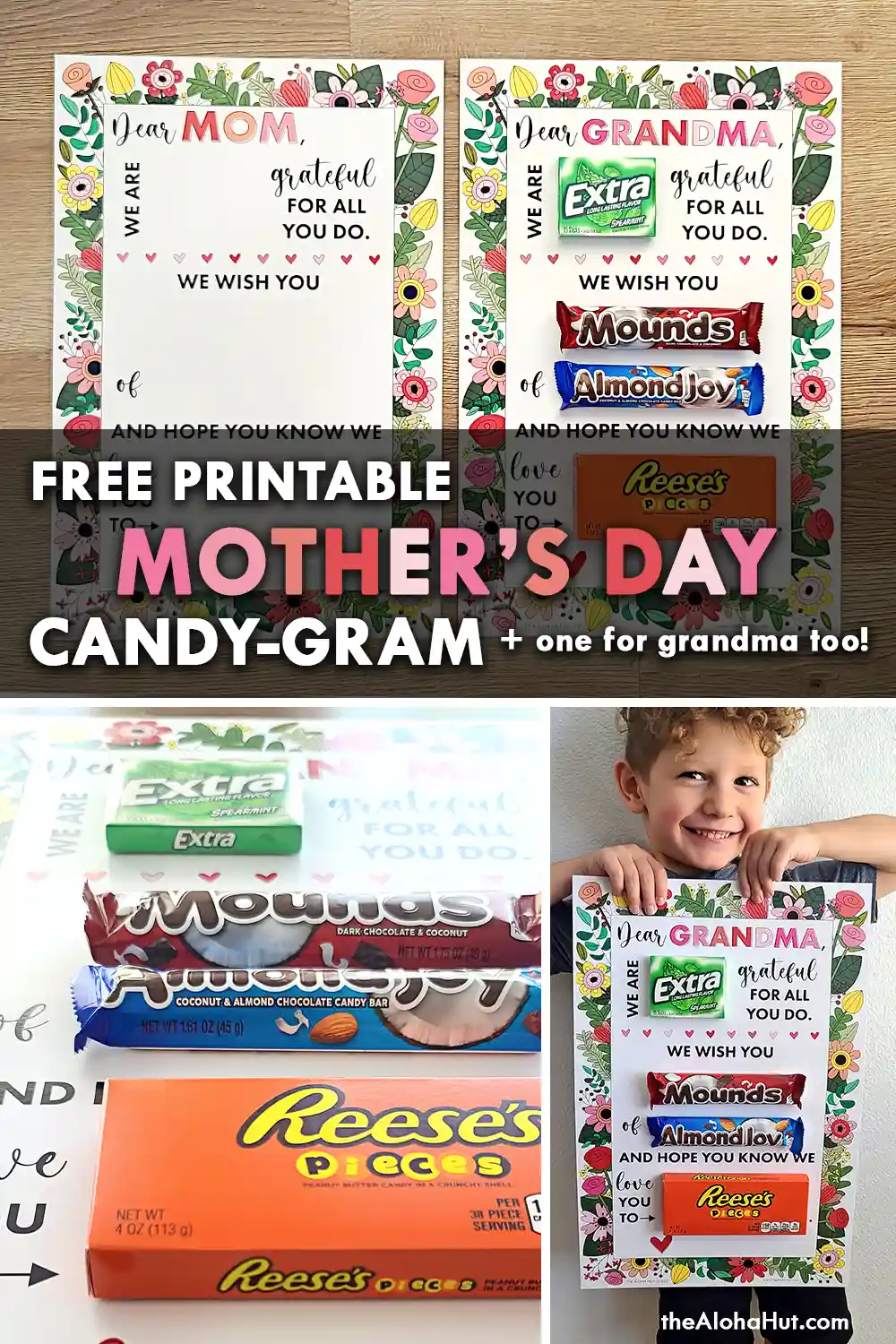 Need a quick Mother's Day gift that packs a big punch? We've got you covered with this FREE PRINTABLE Mother's Day Candy-gram card. And we can't forget grandma, so we even threw in a free printable for Grandma! Show some love to mom and grandma this year and hand deliver this giant, yummy card. A candy gram card is just what mom and grandma need to feel super special on this much deserved holiday.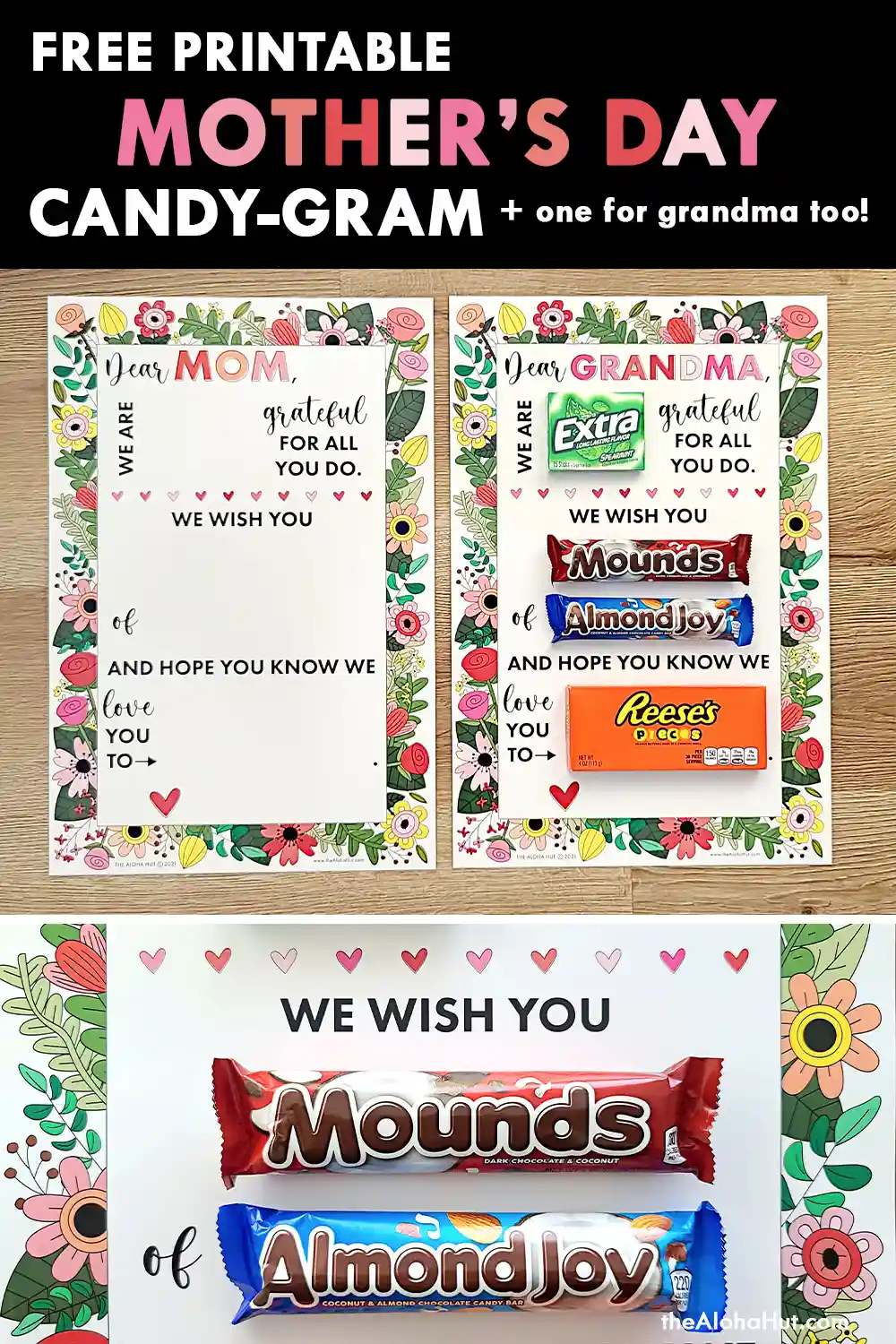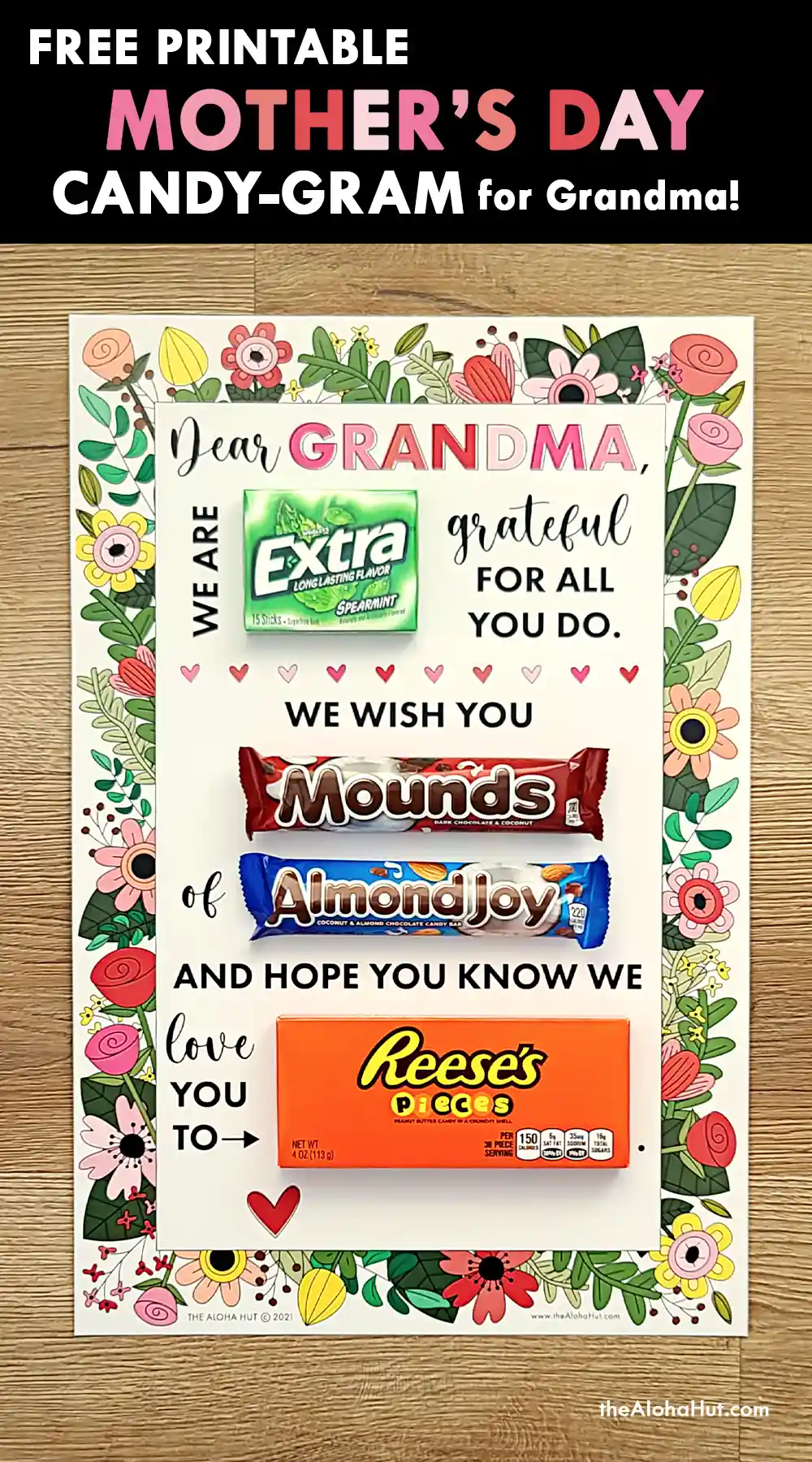 We print these candy gram posters off at our local print shop for $2.18. They're 12×18" and they're super thick and sturdy! Check out the comparison below to a normal sheet of printer paper.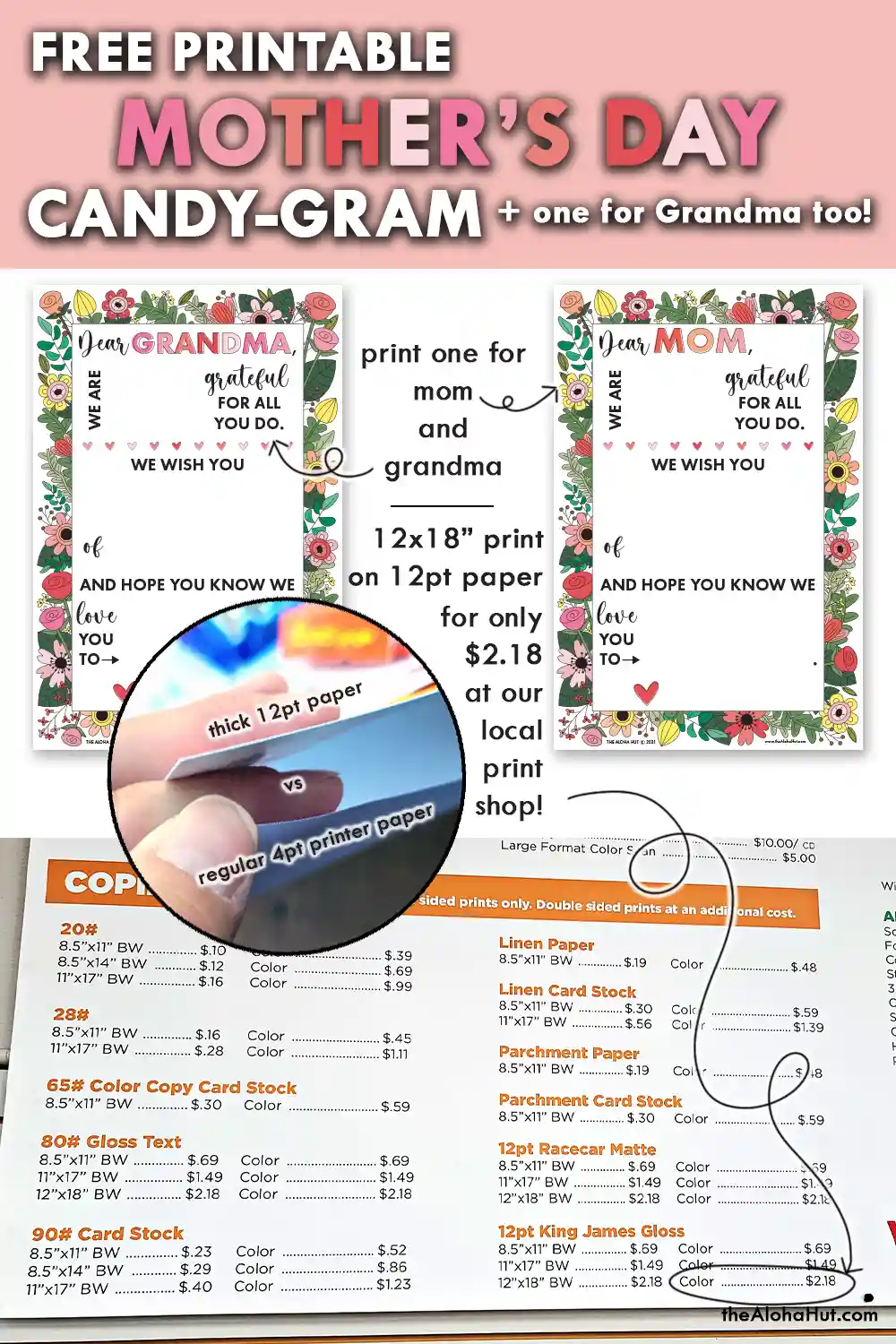 No need to reinforce them with a poster or cardboard behind it, because they're sturdy enough on their own. Our print shop calls them a racecar print. You can print them on matte paper, shown above, or a glossy paper. Both look really good. The glossy will be a lot shinier if you prefer that look.
We guarantee that if you're looking for the best Mother's Day gift, this is just it!
Check out these other awesome Mother's Day gifts that will make mom feel super special too: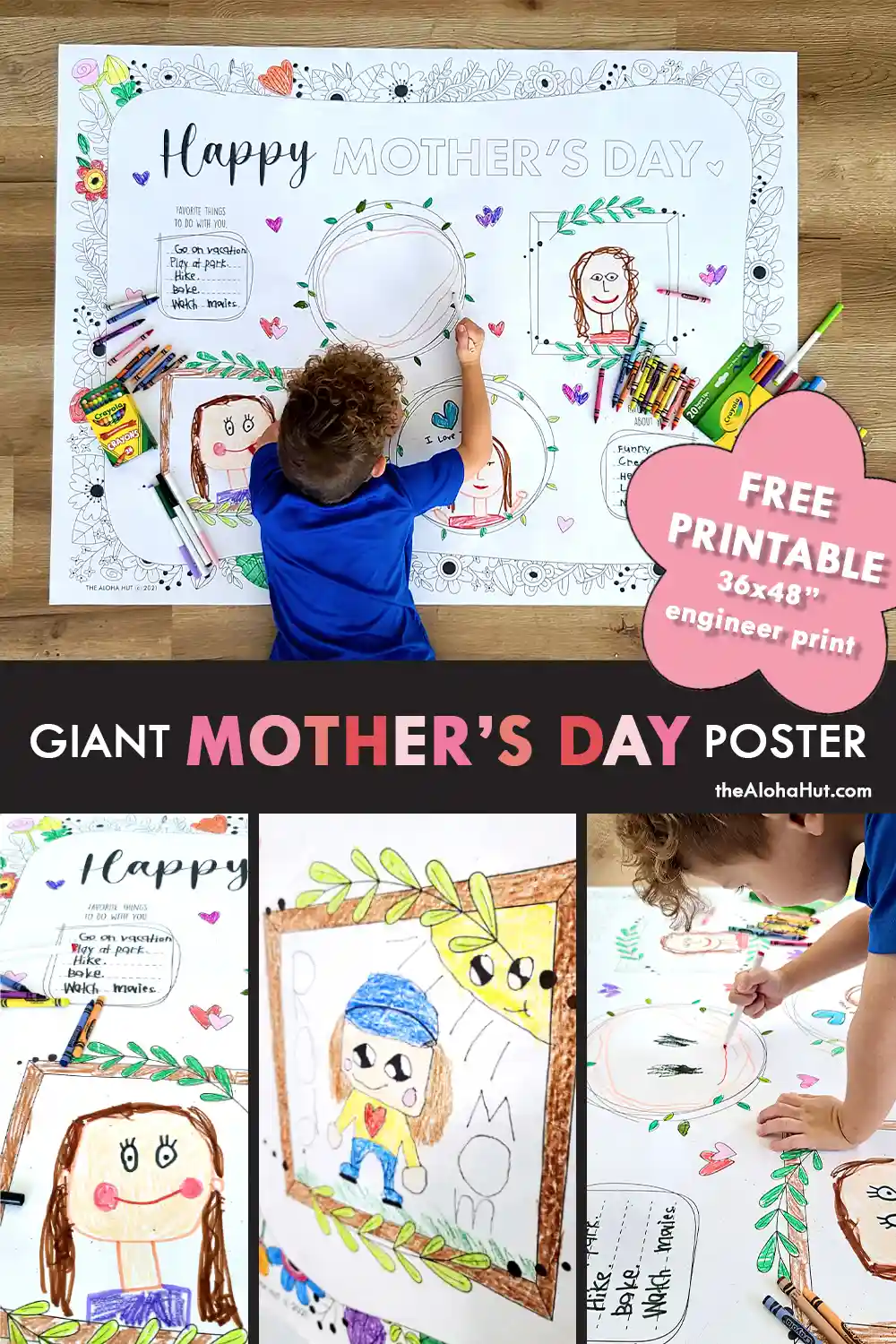 We hope you have a wonderful Mother's Day and that you make all the ladies in your life feel extra special! Follow us on instagram @thealohahut to see what we're working on and to be notified when we post a new blog content. Happy Mother's Day to you all!
Much love and aloha,
Stacey + Niki