First Day of School Signs
First Day of School Signs
This post may contain affiliate links. Read our disclosure policy.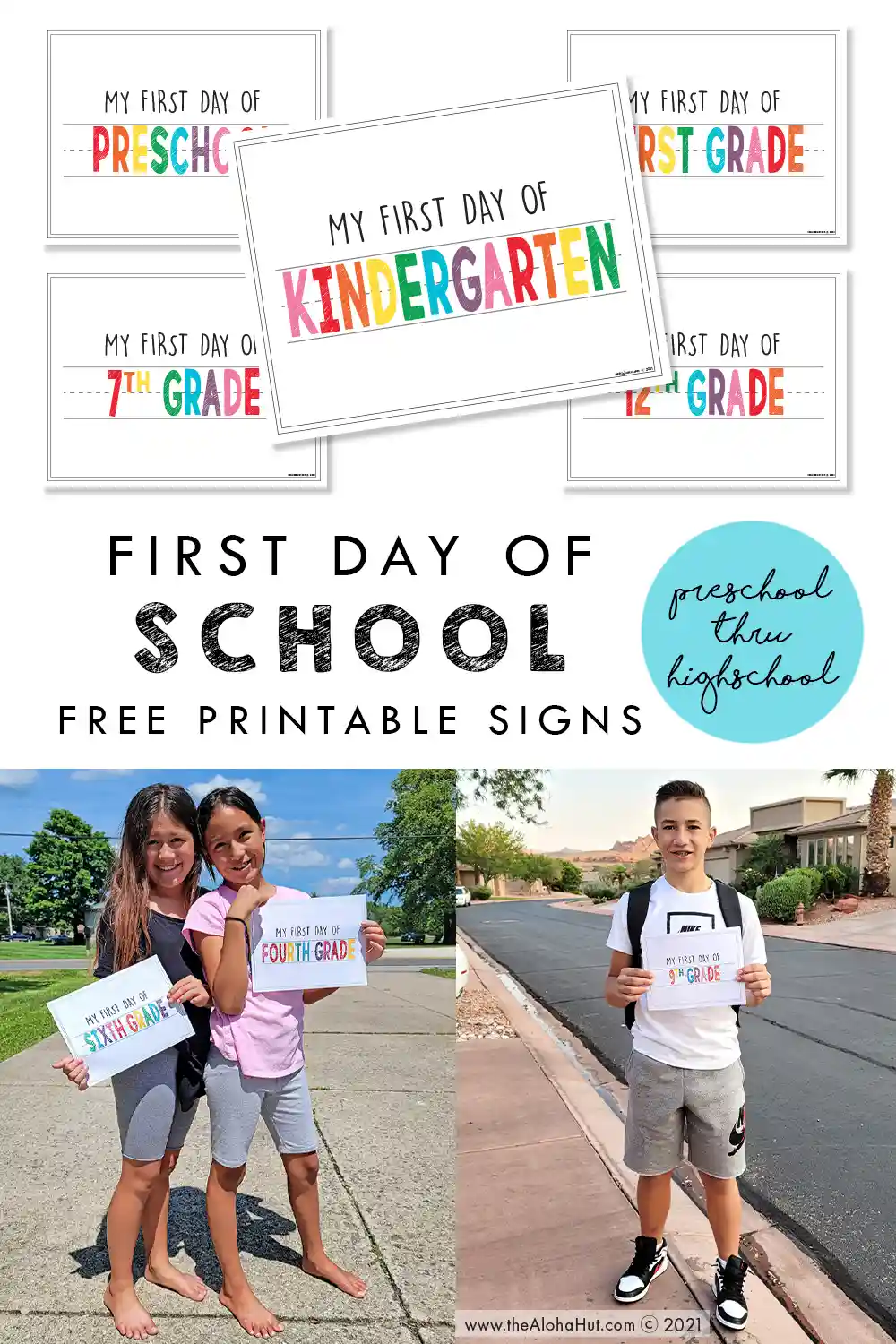 Looking for first day of school signs? One of our favorite and easiest traditions every year for back to school is taking our kids pictures holding their coordinating school year sign. We made it super simple for all of you with this free download. Just print the night before, have them sitting by the door so they're ready to go in the morning, then snap the pictures as you're leaving for school! And as a quick tip, most parents take pictures of their kids on the front porch or in front of the garage but we like to take the picture out on our lawn showing the entire house in the background (or on the street showing the neighborhood). If you ever move or make any changes to your house, you'll have that memory forever. Plus it's always fun (especially for younger kids) to see their old home because chances are you'll move at least once (if not multiple times) during their adolescent life.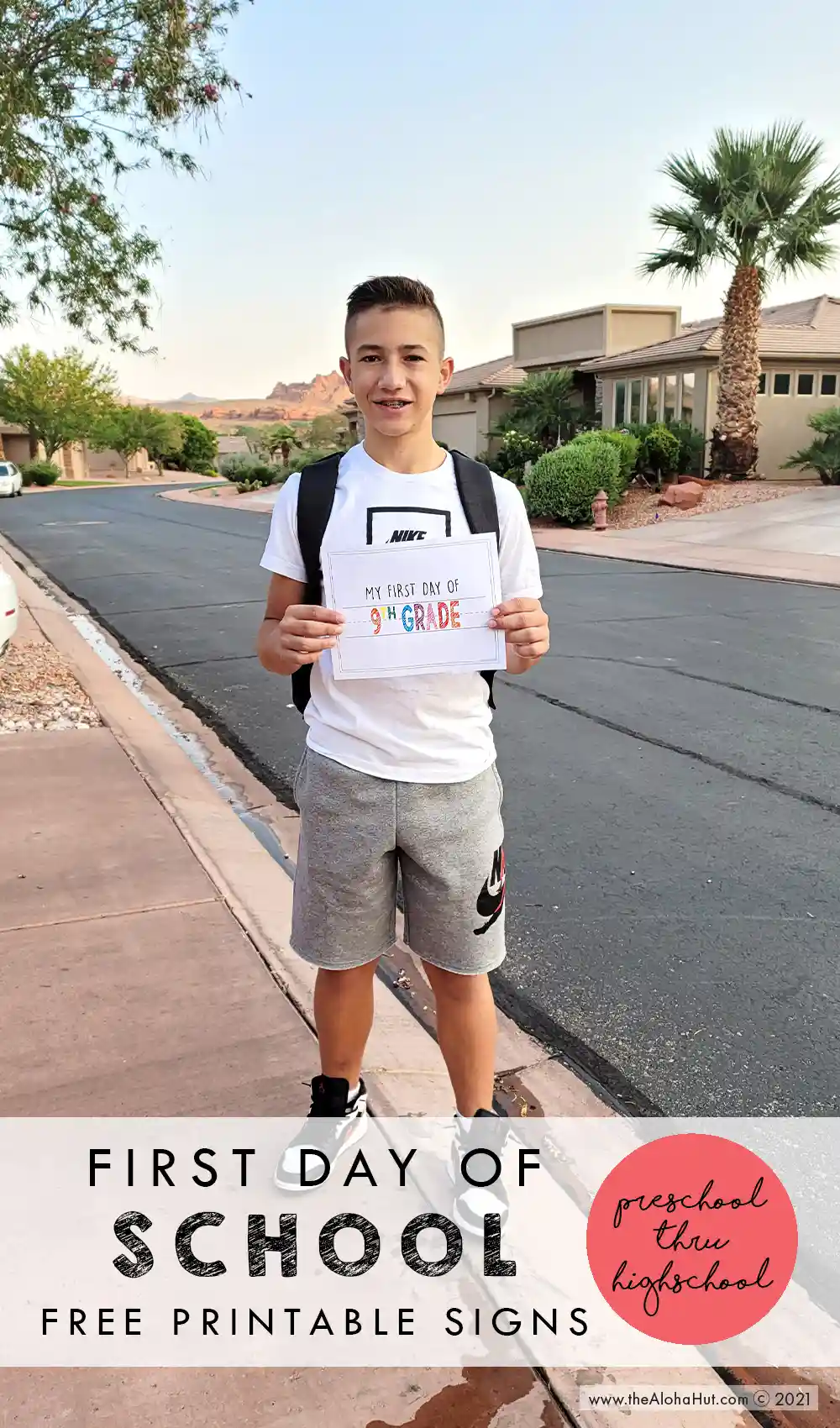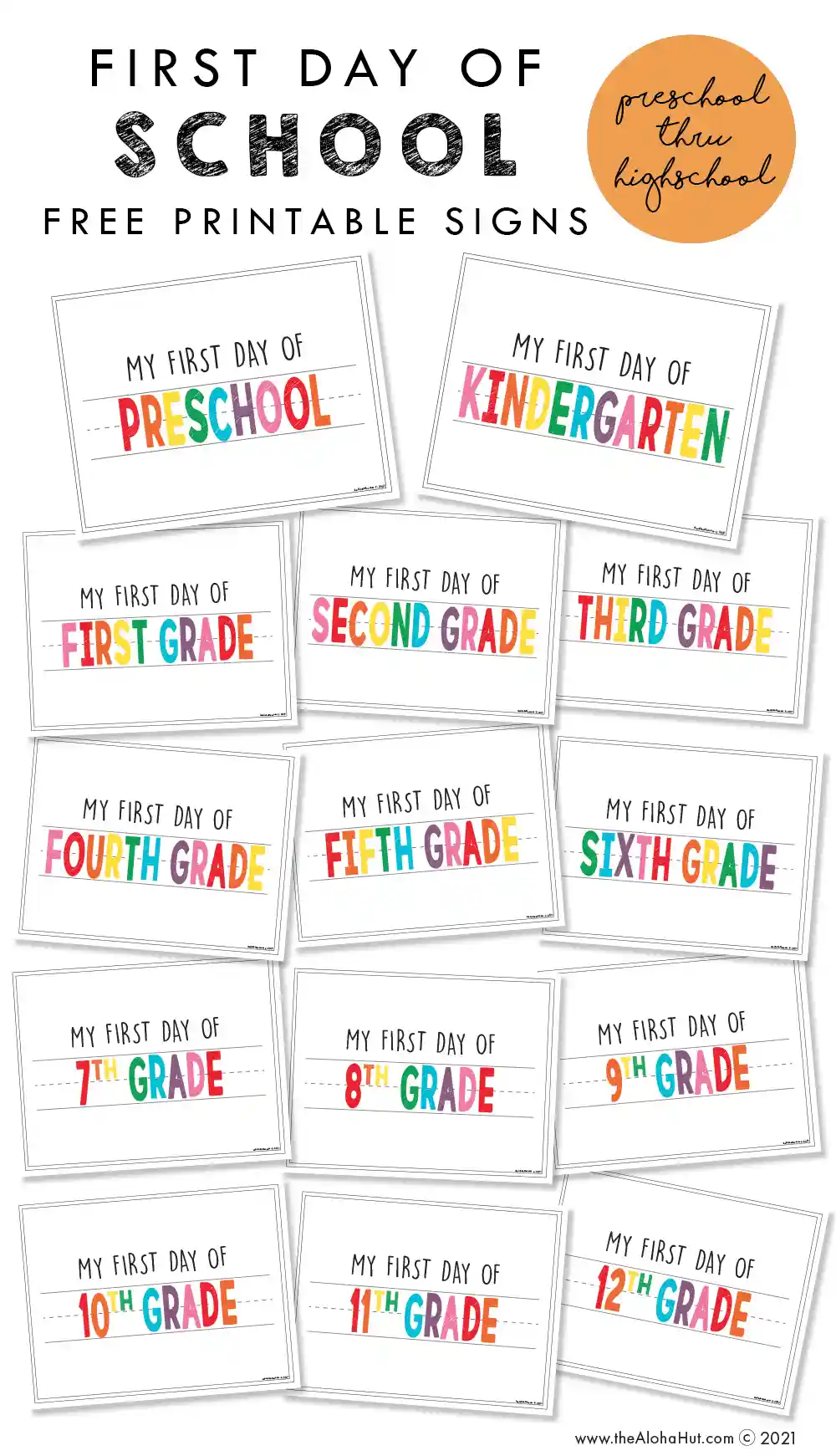 We've made signs ranging from Preschool all the way through 12th grade. It might be a little difficult convincing the older kids to hold the sign but a little bribery never hurt anyone. 🙂 And one day, when they become parents and are sending their kids off to school, they'll thank you for capturing that moment in time.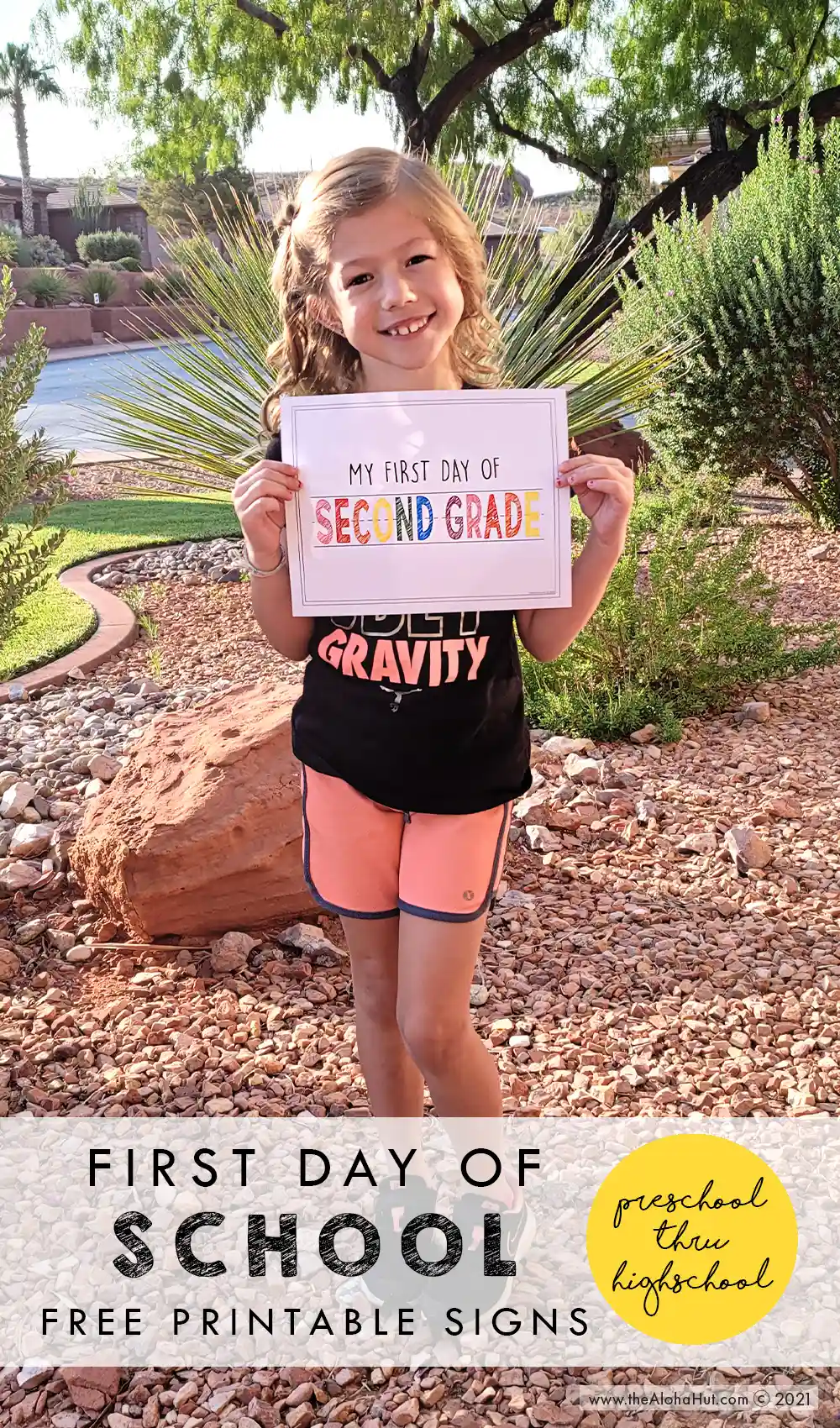 We also created a free printable "All About Me" activity if you're wanting to capture even more memories. We love these because they're not only really fun to make, but they allow your child to write down all their favorites and draw pictures, showing their personality and drawing skills. These posters are cheap to print as well and can be done the same day at your local print shop. We get ours printed for $3!
We hope you all have a wonderful school year!
Much love and aloha,
Stacey + Niki