St. Patrick's Day Placemat
St. Patrick's Day Placemat
This post may contain affiliate links. Read our disclosure policy.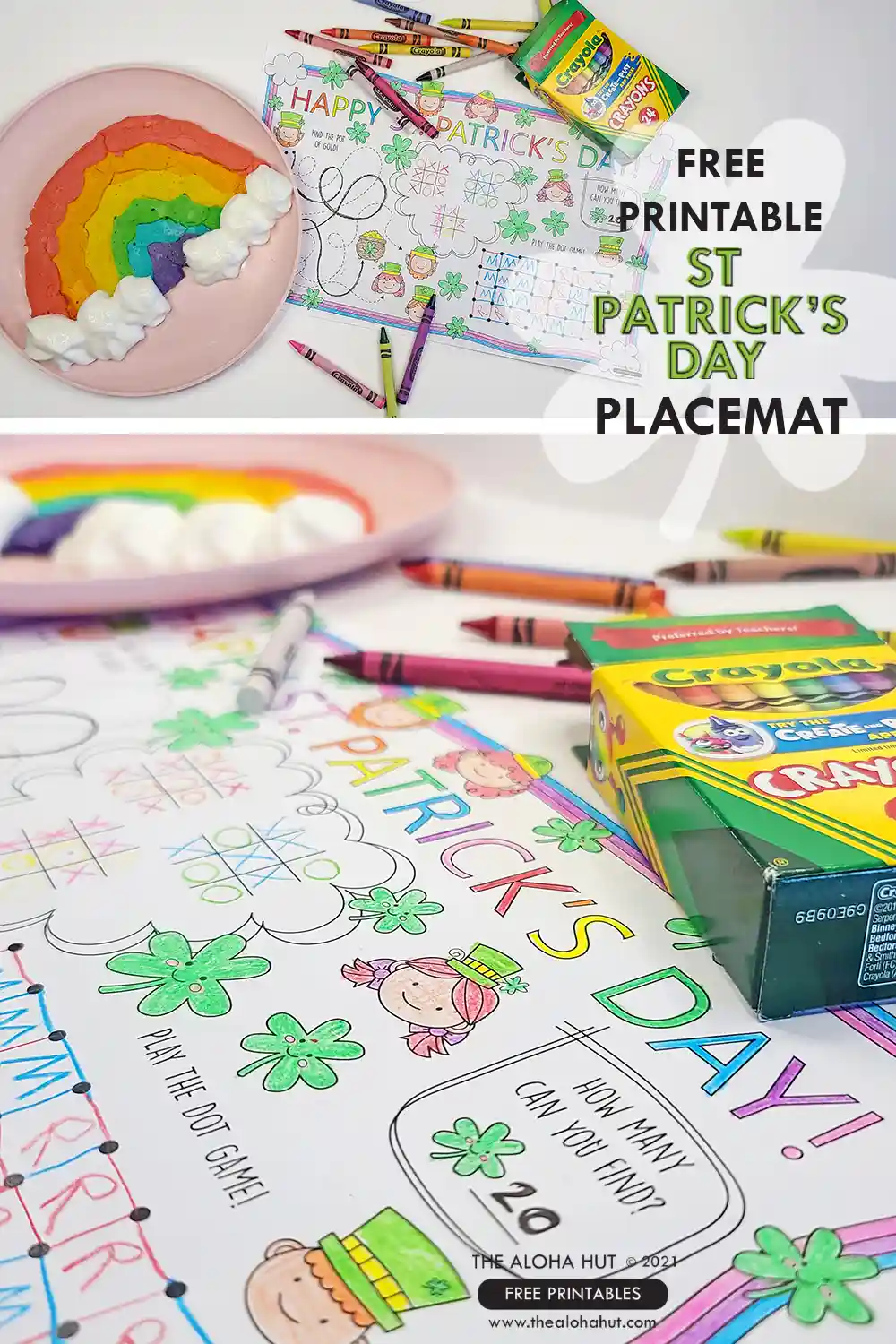 Rainbow pancakes please! One of our favorite traditions for every holiday is a themed breakfast. St Patrick's Day begs for RAINBOWS! And adding our happy-go-lucky placemat is a bonus! While you're at the stove, the placemat keeps kids busy and happy coloring and playing the games as they're waiting their turn. It's the perfect way to start a magical day!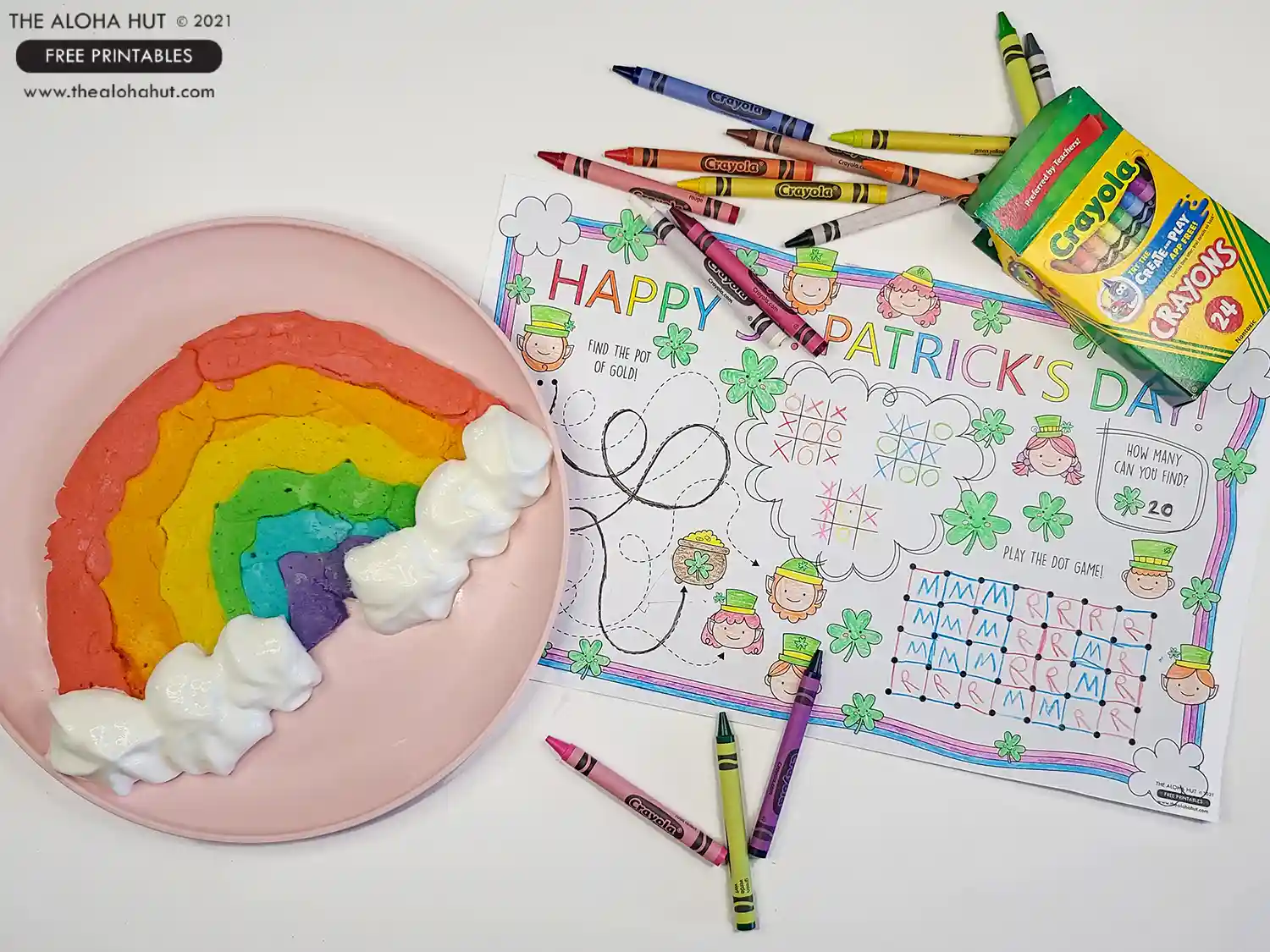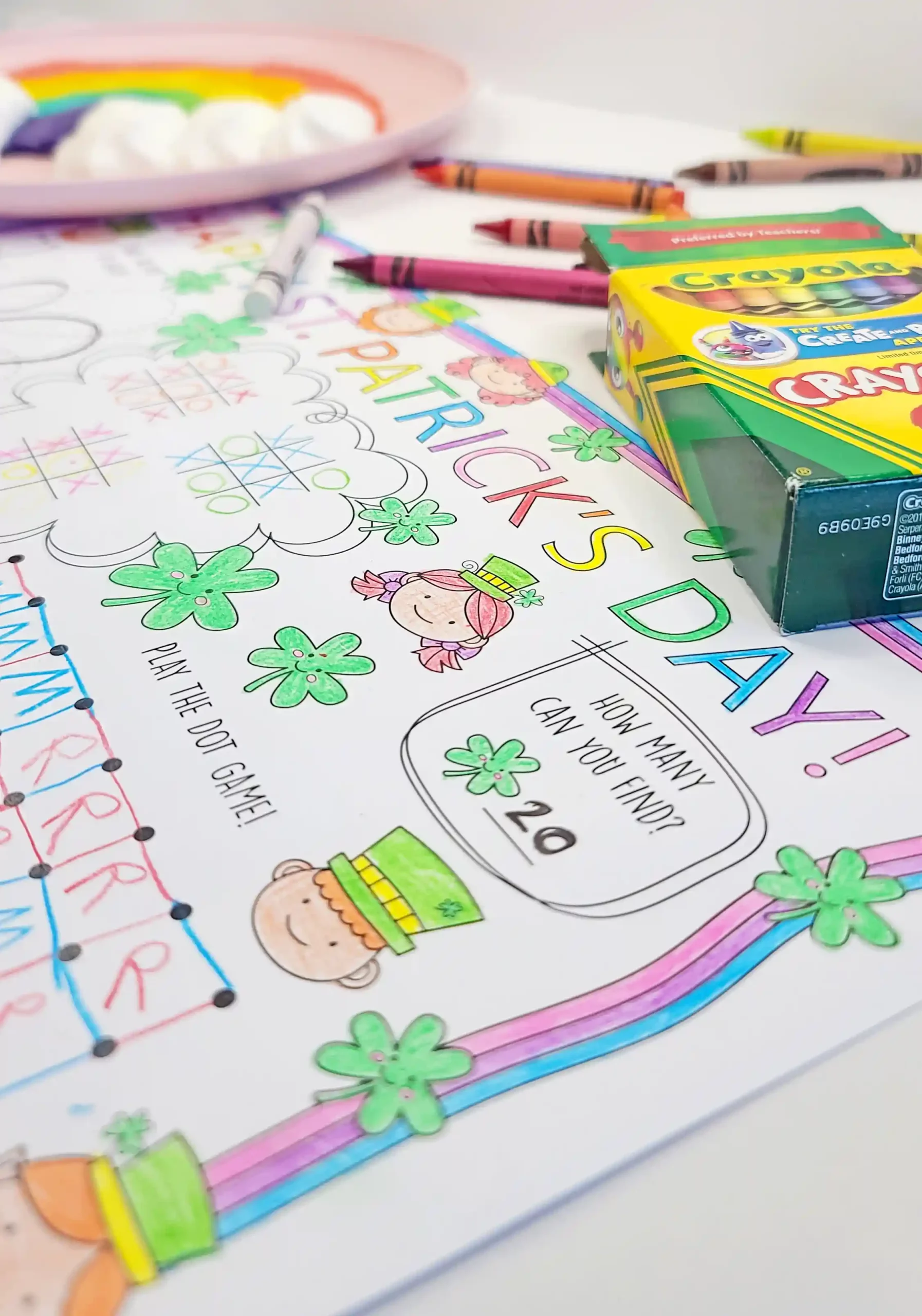 And if you're up for another SUPER FUN tradition to add to this day, print off our FREE LEPRECHAUN HUNT! Your kids will have a blast searching for the magical creatures in the house, at the park, or anywhere you please. What are your St. Patrick's Day traditions? We'd love to hear them in the comments!
Much love and aloha,
Stacey + Niki