Count to 100 Preschool Math Activity
Count to 100 Preschool Math Activity
This post may contain affiliate links. Read our disclosure policy.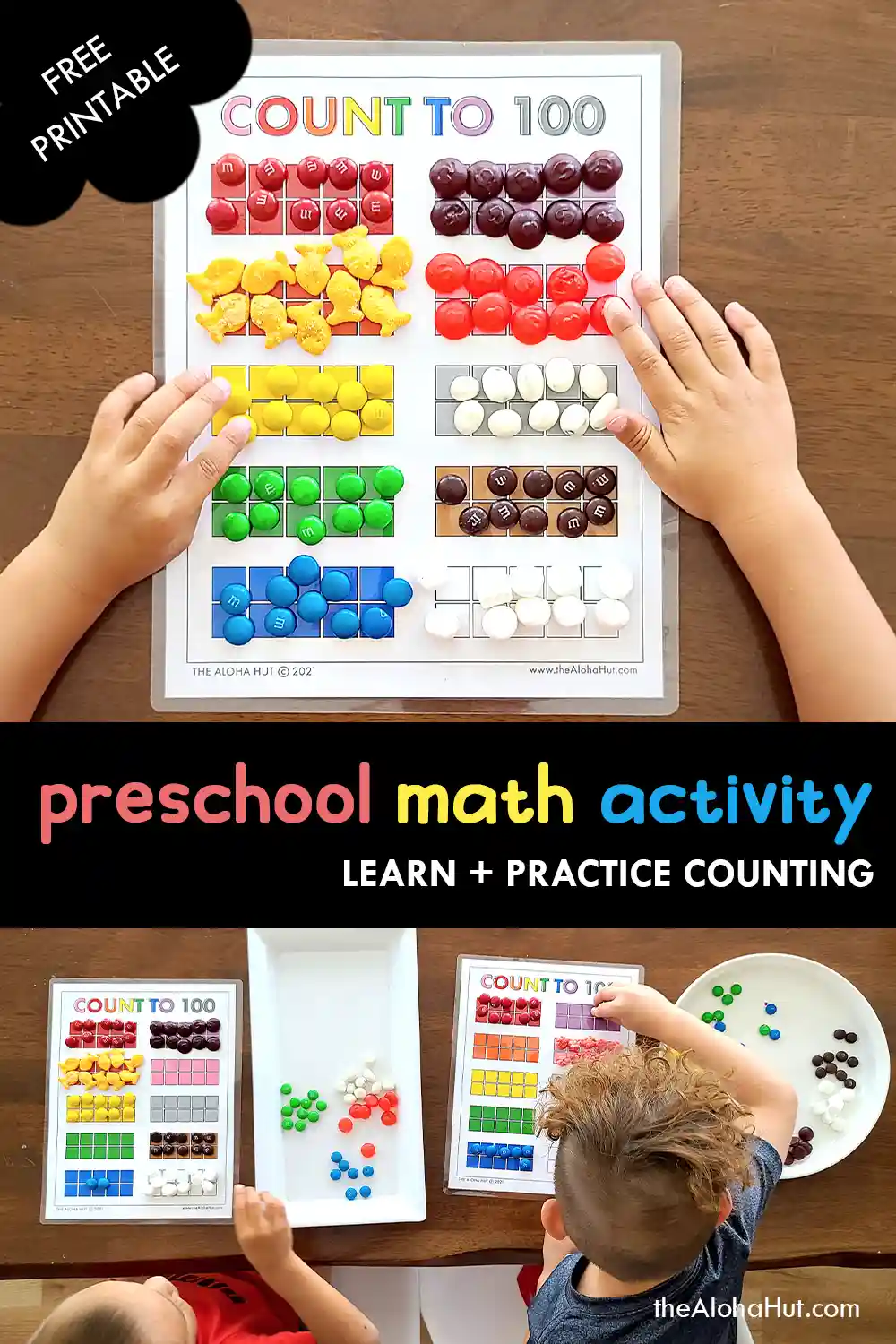 Before kids can learn to add, subtract, multiply and more they need to learn to count. Help your toddler or preschooler learn to count to 100 with this simple and fun counting activity. This free printable can be used multiple ways so your child can work at their own pace and skill level during this hands-on math lesson.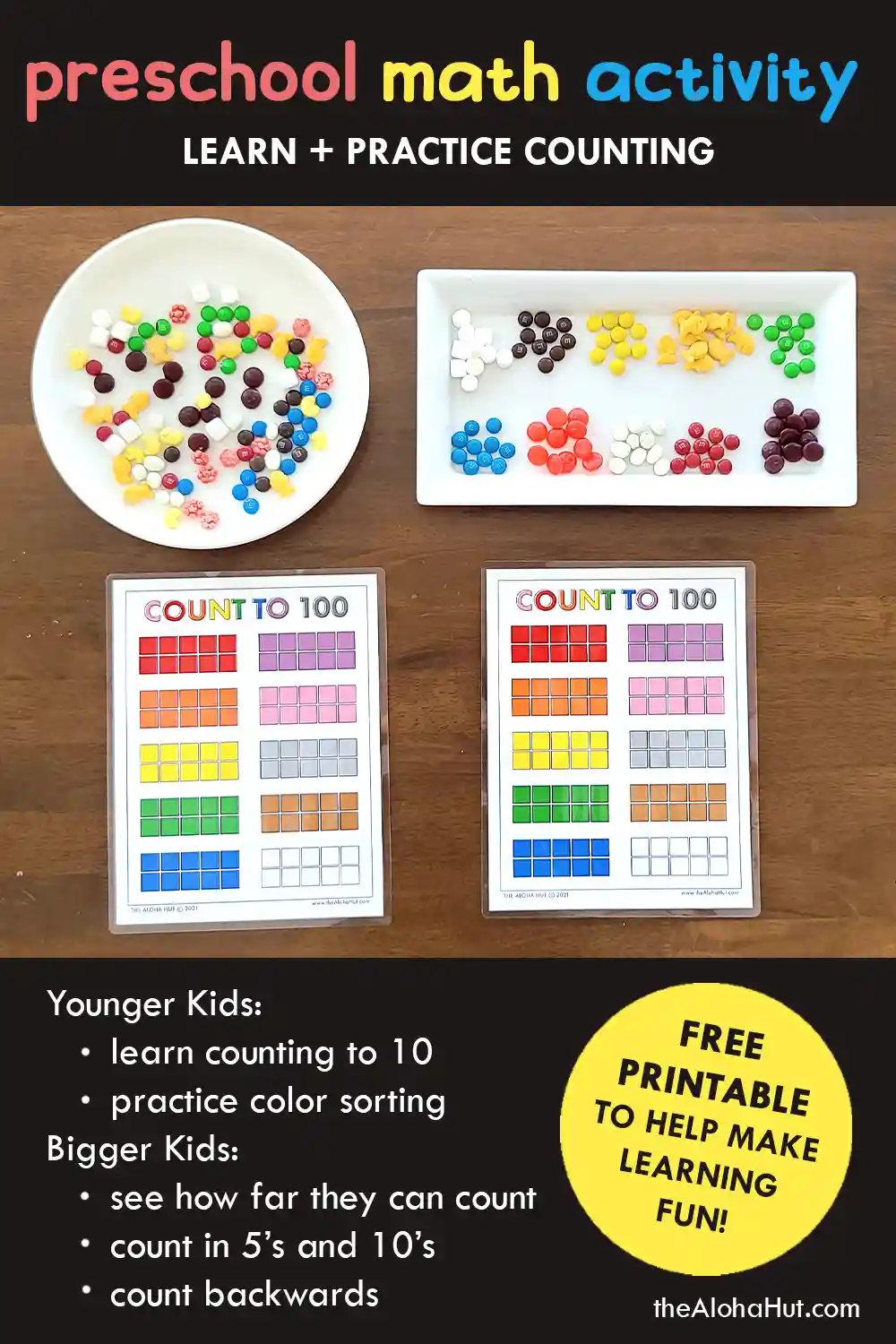 Younger kids who are still learning to count to ten can master this skill by counting out ten snacks per colored block. This is also a great opportunity for them to work on their fine motor skills as they put one snack on each square. Help them count out ten snacks for the first few blocks of ten and then encourage them to count to ten on their own as they fill in the activity page. You can use beans, chocolate chips, M&Ms, marshmallows, skittles, mini crackers, raisins, yogurt raisins, etc. The best part of this activity — the kids get to eat their math snacks afterwards! Makai and his cousin John were more than happy to work on counting because we found lots of yummy snacks to count! Make learning fun for the kids and they'll want to do it more often.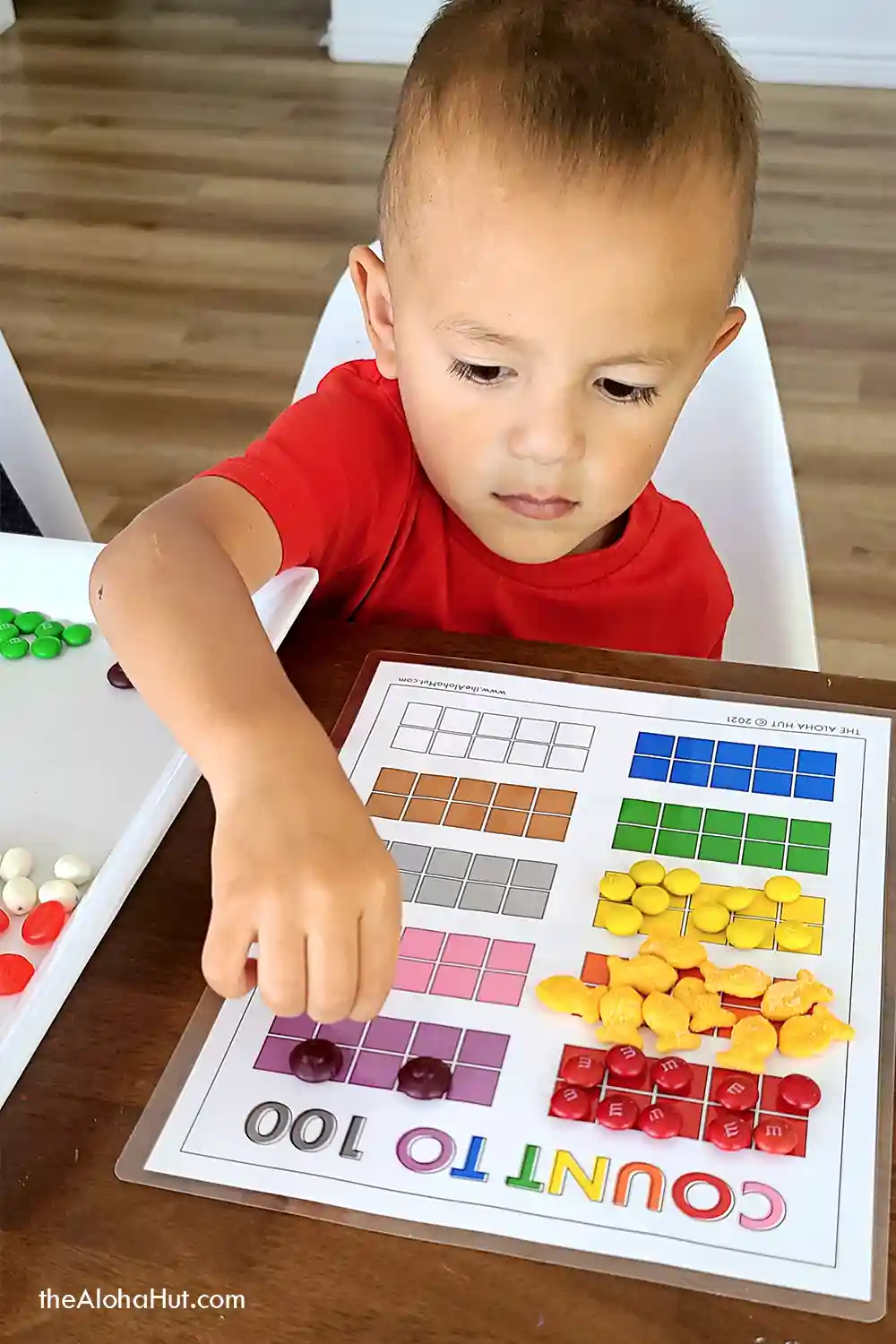 For added fun, we like to coordinate the snacks with the ten color blocks so kids can work on multiple skills: color recognition, sorting, matching, counting, hand-eye coordination, fine motor skills, as well as basic math skills.
Preschool aged kids who are able to count higher can practice counting to 20, 30, or even 100. Make it challenging for them and let them try to see how high they can count! Laminate the free printable page so you can use it over and over again. Learning to count to 100 is a huge hurdle for most kids and takes a lot of practice. We like to laminate our prints so we can reuse them until they've mastered the skills.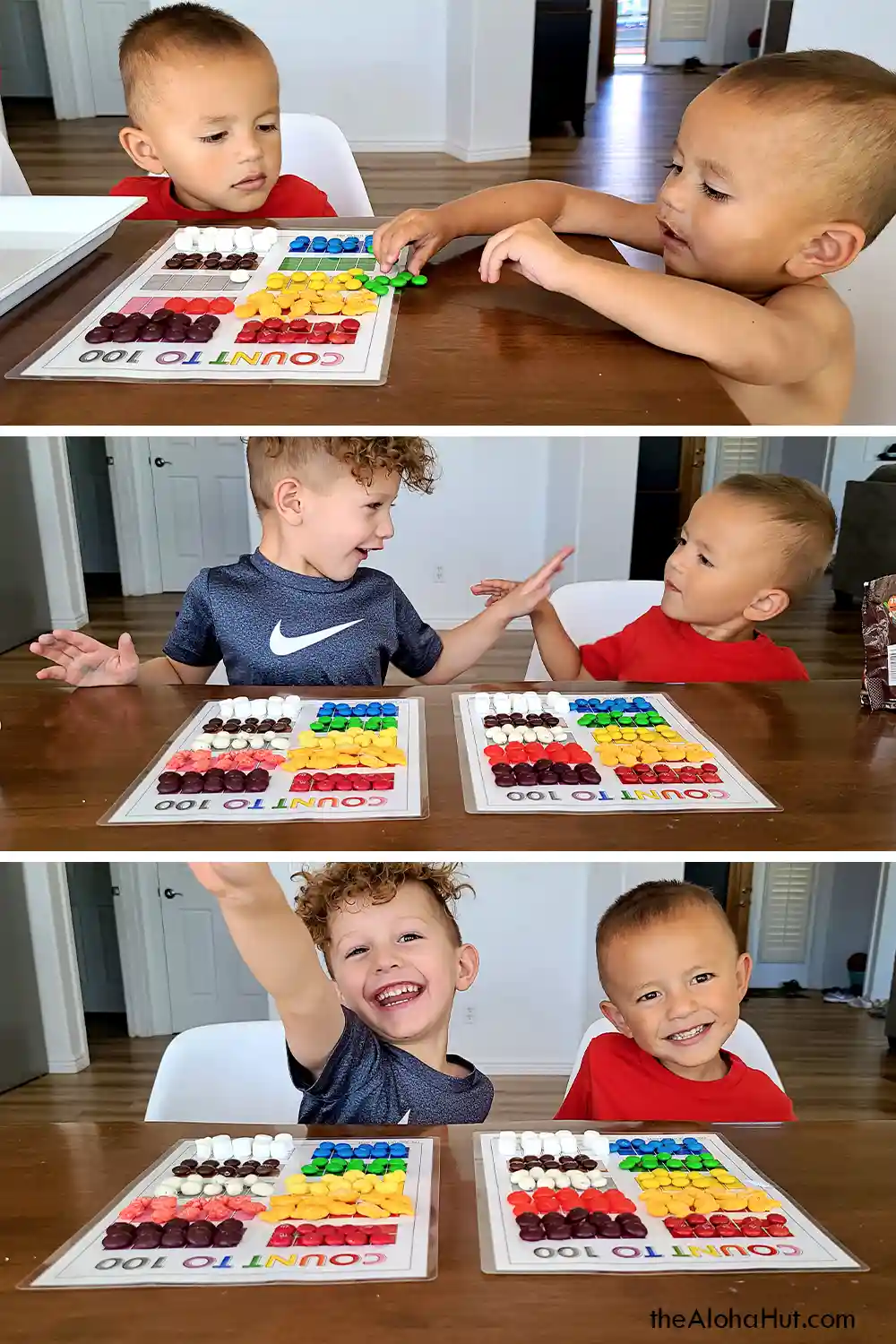 If your child knows how to count by ones to 100, then practice counting by 10s or 5s. Make it fun by using different items each time. There are endless possibilities! Download the FREE print below, with two print options (color or black and white).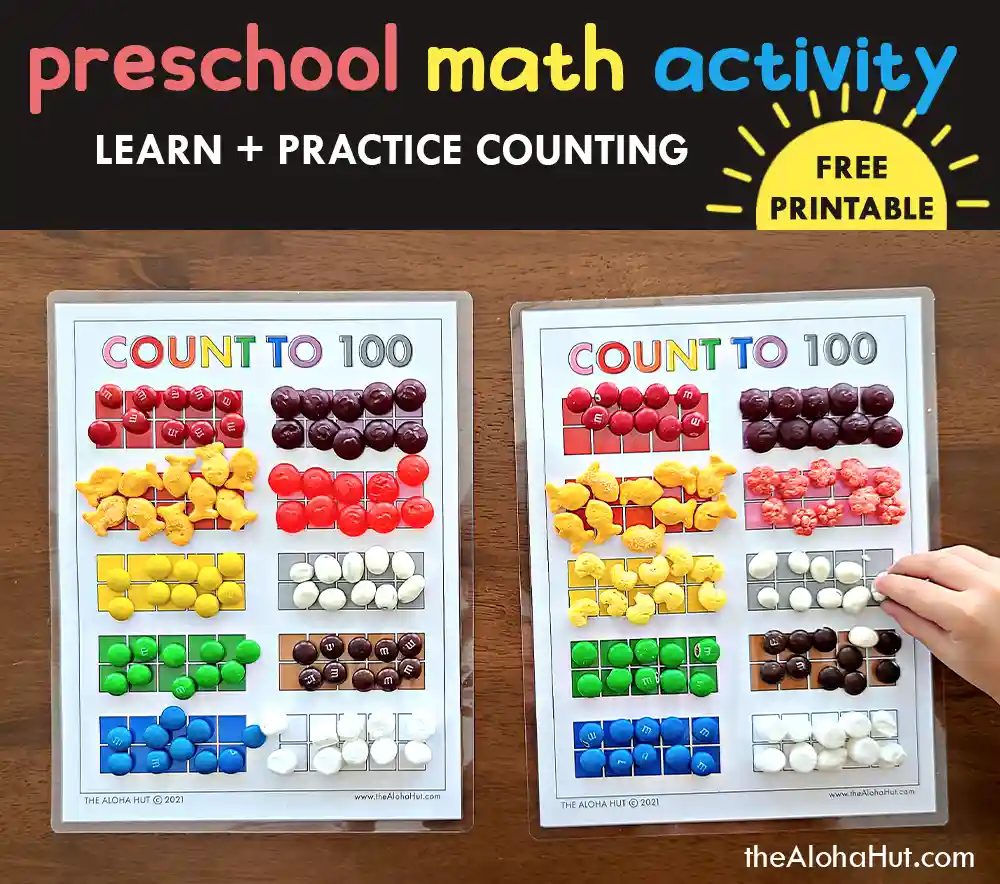 If you're looking for more toddler and preschool activities that teach Kindergarten skills, check out some of these: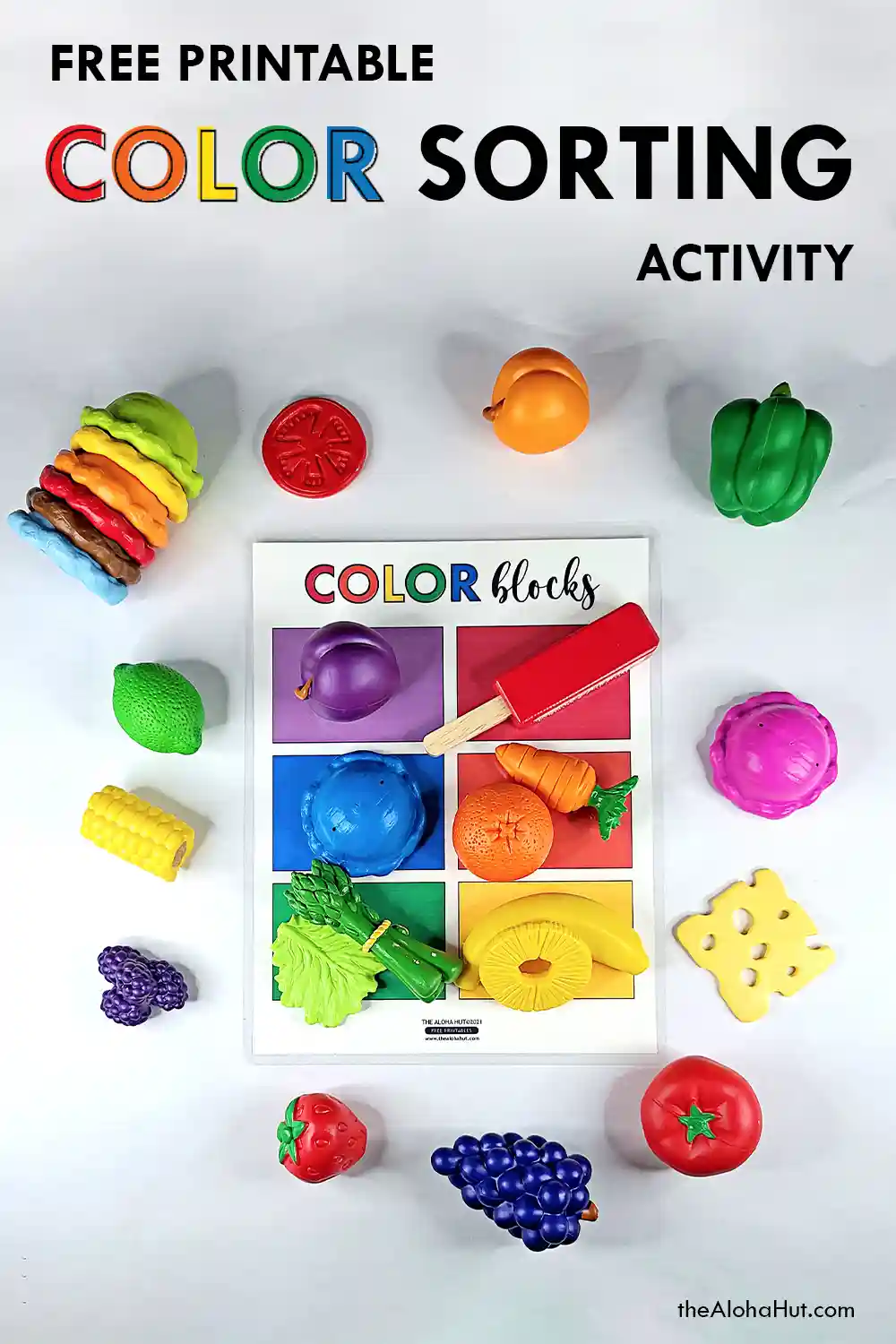 We've got lots more printable activities coming up, so be sure to follow us on instagram or subscribe to the blog to be the first to know when we post new activities.
Much love and aloha,
Stacey and Niki
---