Free Cocomelon Coloring Pages for Kids
Free Cocomelon Coloring Pages for Kids
This post may contain affiliate links. Read our disclosure policy.
We love Cocomelong because it's entertaining and educational! It teaches little ones songs, healthy eating, colors, numbers, alphabet, friendship, healthy relationships and so much more. We've got lots of fun Cocomelon activities and free Cocomelon printables lined up for this Cocomelon series; starting off with these Cocomelong coloring pages. As we roll out each activity, we'll link them at the bottom.
There are seven seven Cocomelong coloring pages and art pages to print:
JJ
YoYo
TomTom
Cody
Nina
Cece
Cocomelon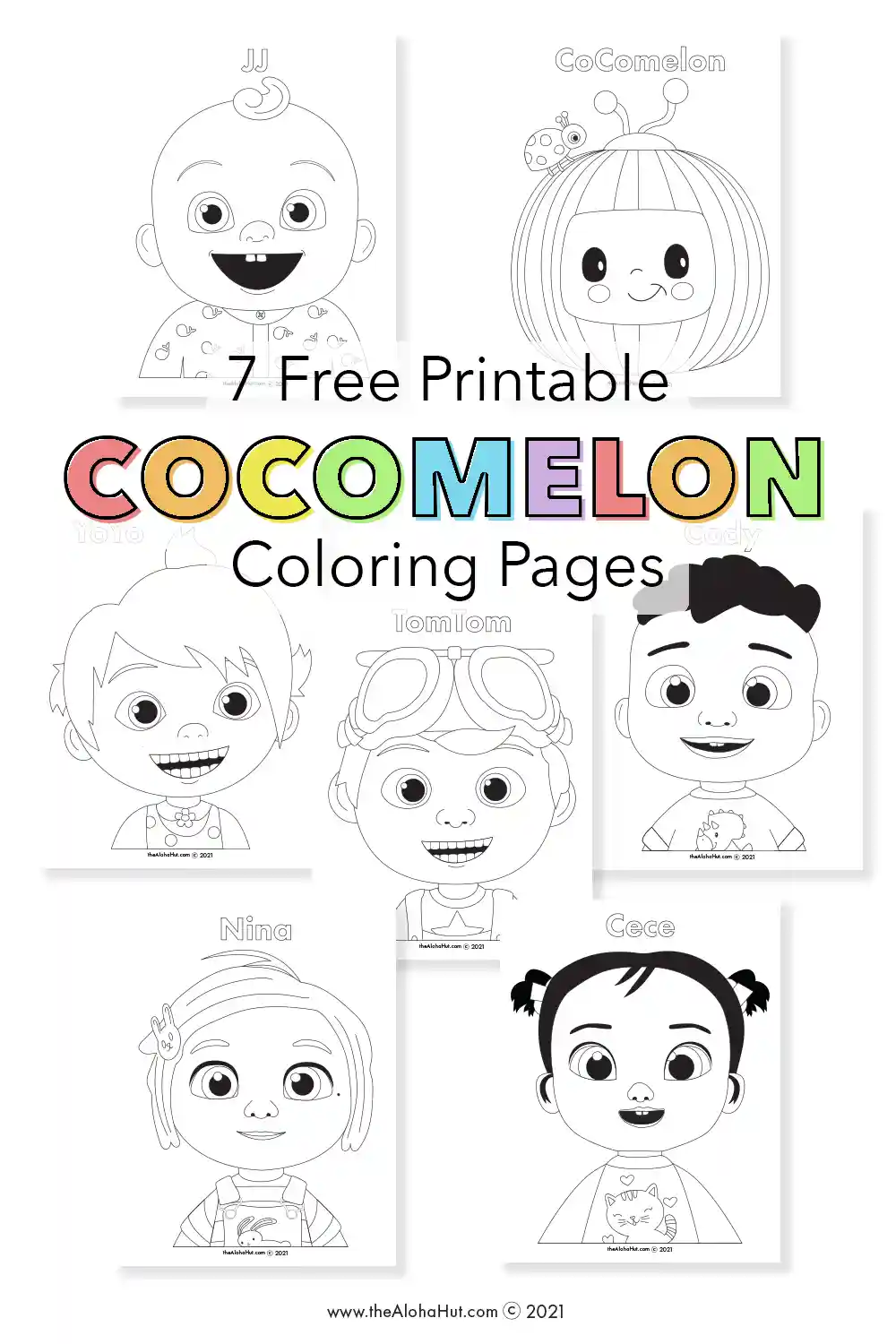 Coloring pages don't have to just be for crayons. Turn these Cocomelong coloring into a fun and easy art activity by mixing media and making it 3-dimensional. Some of our favorite materials to use:
Black glue (recipe here)
Salt painting (how to post here)
Glitter
Sequins
Dry food (pasta, beans, rice)
Cotton balls
Nature (grass, leaves, sticks, rocks)
Laminate the pages and turn them into Cocomelon playdough mats or wipeaple mats they kids can color again and again!
Is your toddler or baby obsessed with Cocomelon too? We've created an entire printable Cocomelon Birthday Party pack with 13 printable decor and games.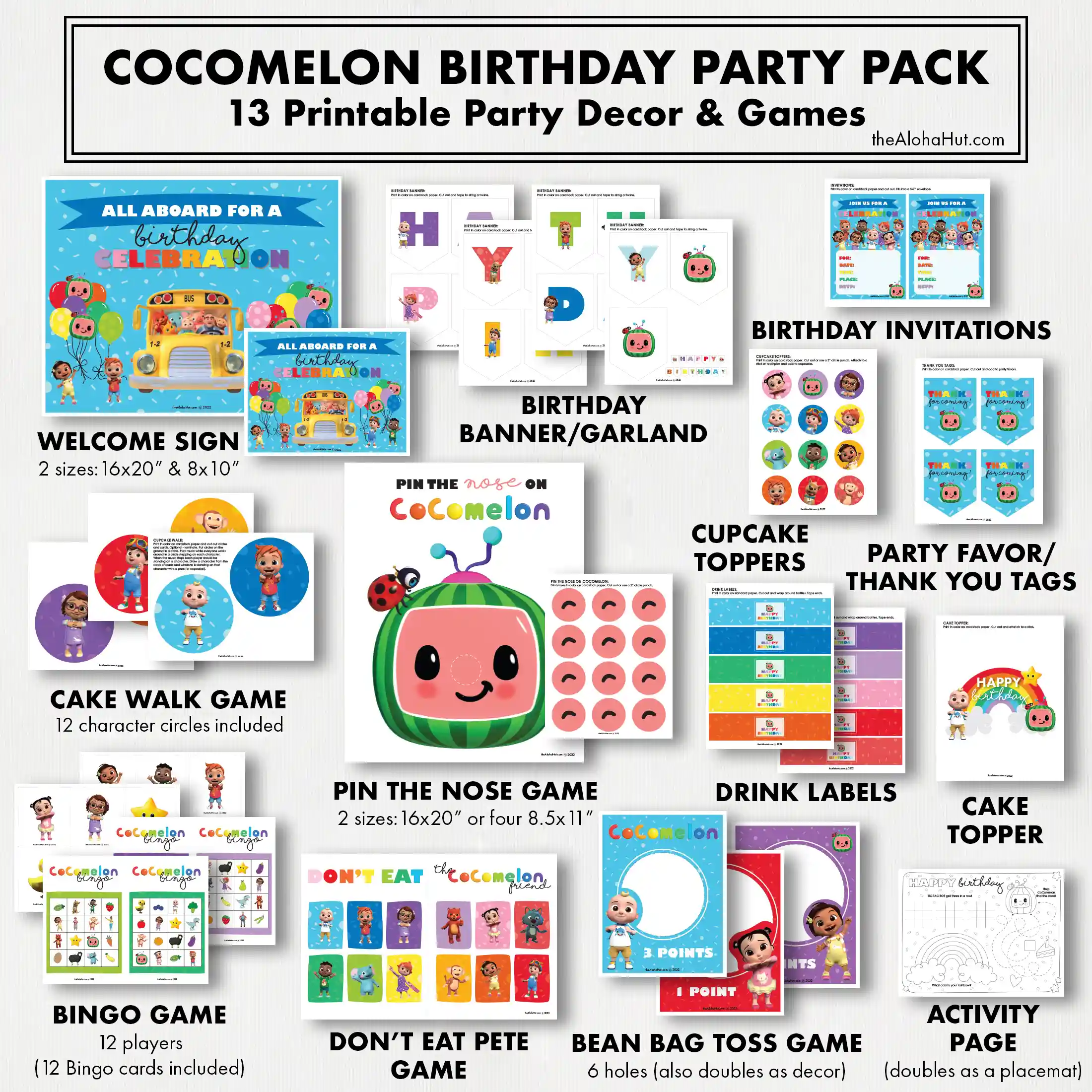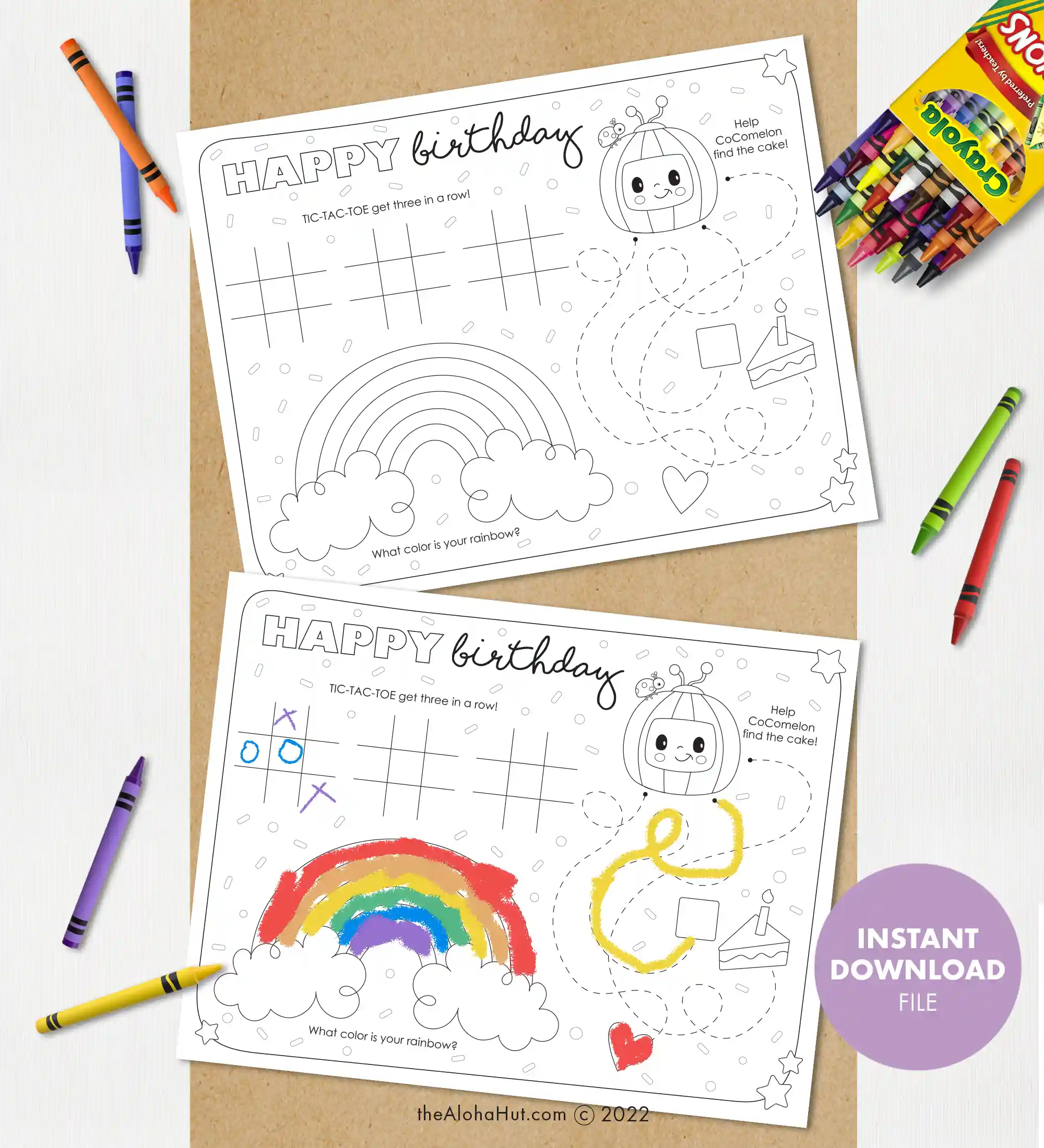 Print our entire party from the comfort of your own home. View our Cocomelon Decor post for lots of simple Cocomelon party ideas. If you need help planning games for your birthday party, check out our Cocomelon Party Games for lots of fun and easy to assemble games for your next celebration.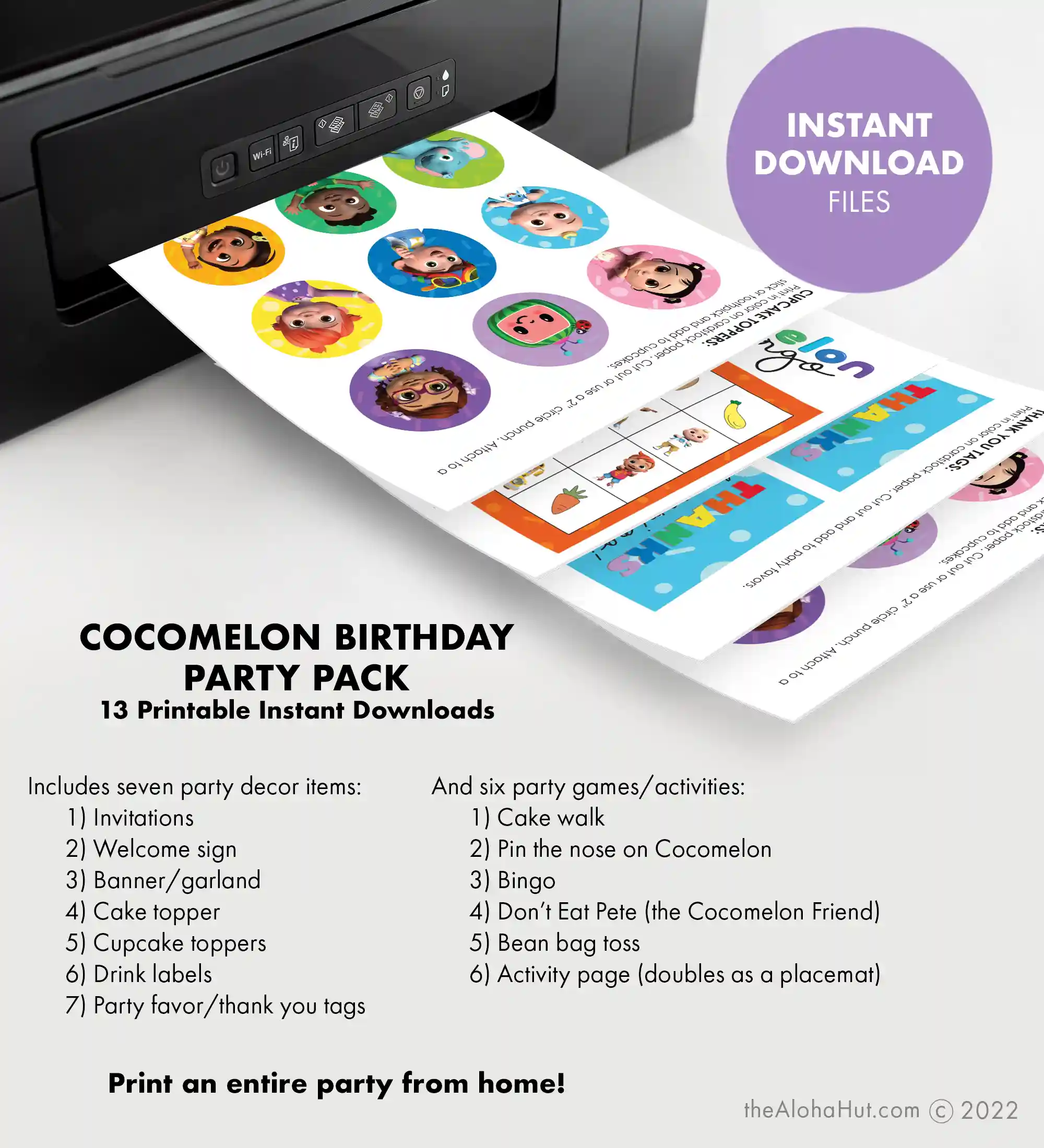 Here are a few ways we created our Cocomelon masterpieces:
Black glue + watercolor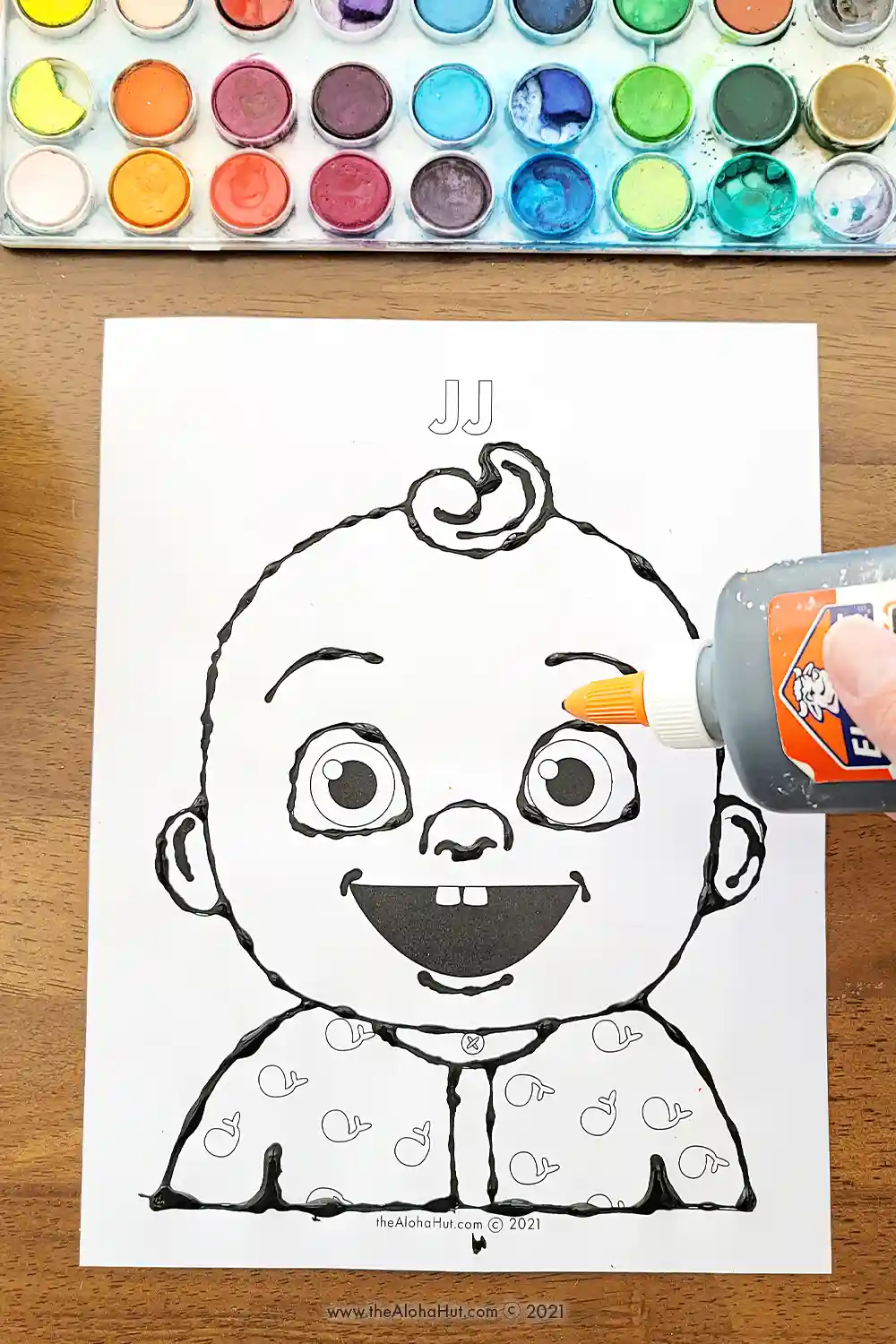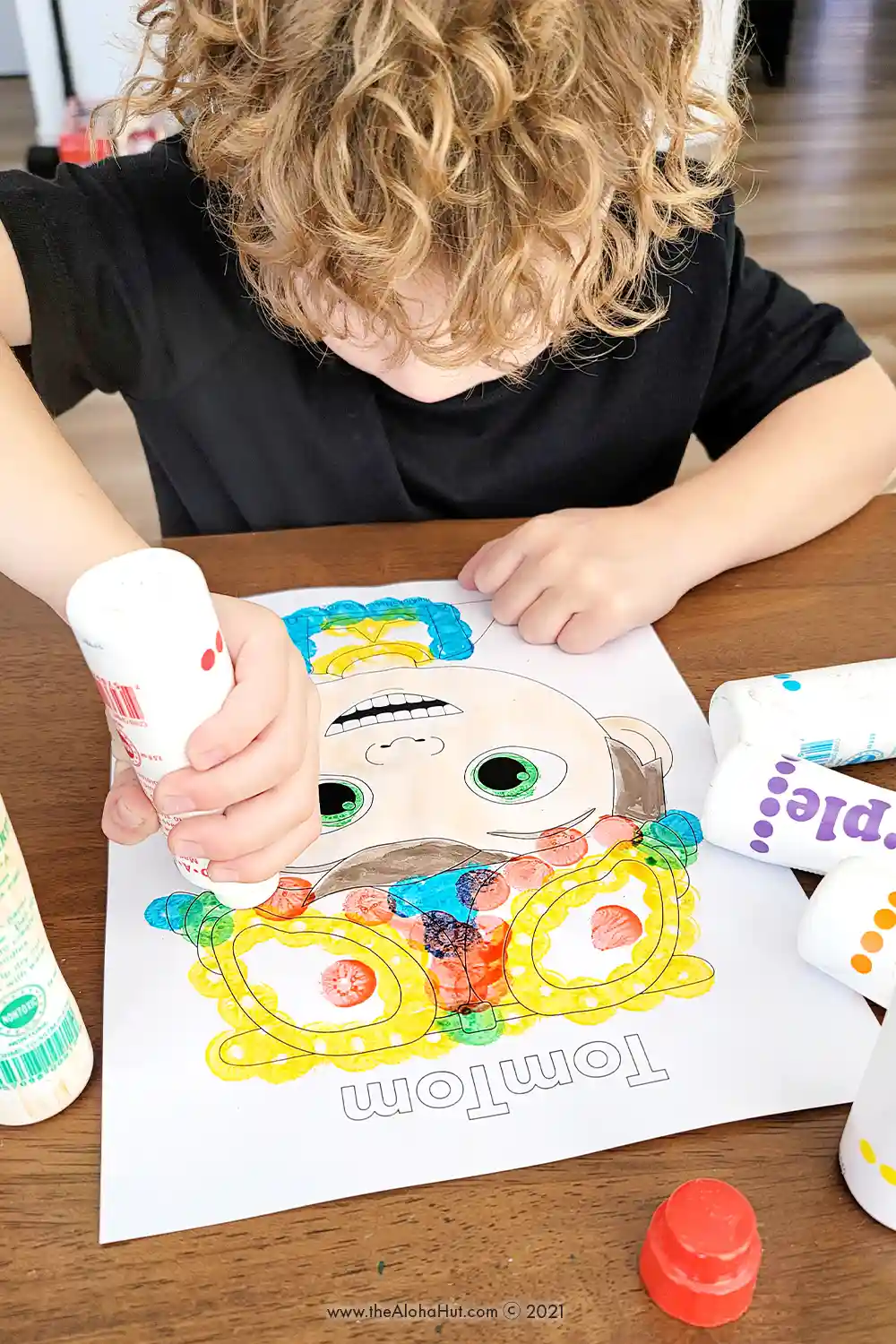 Salt + glue + watercolor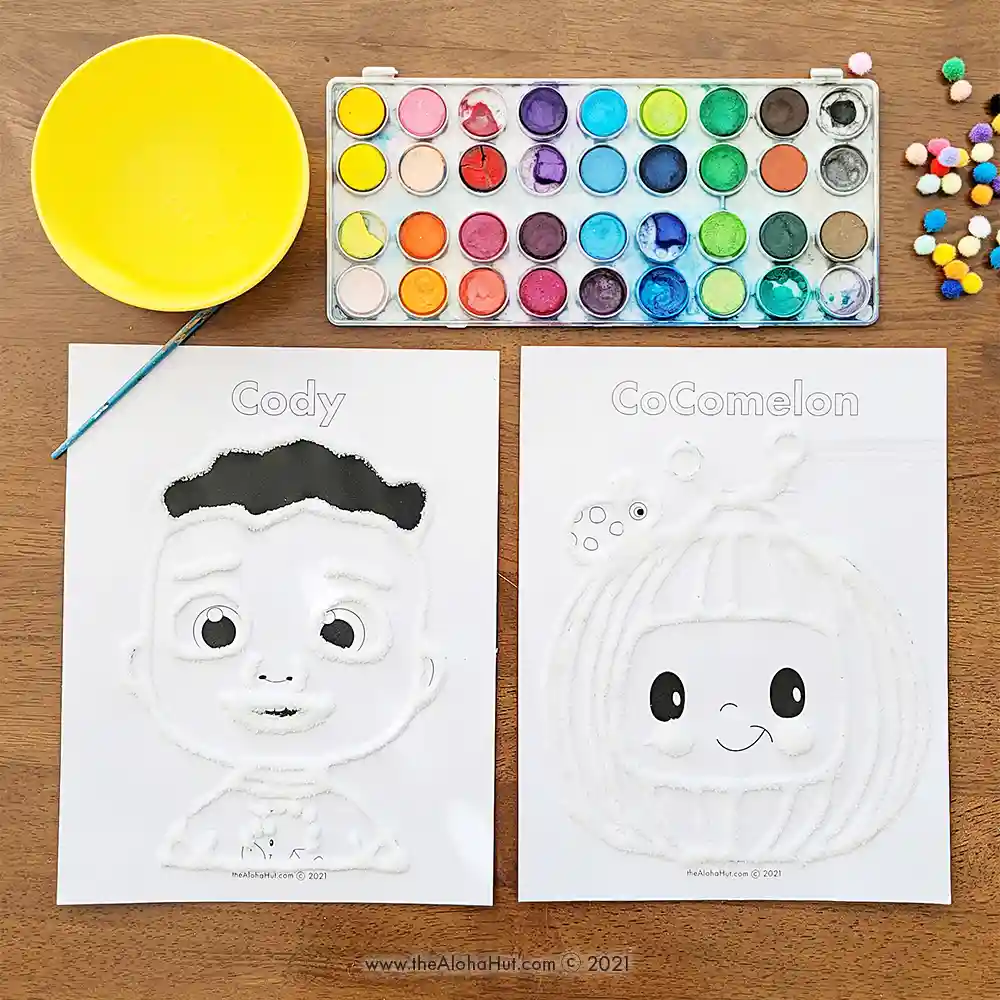 Check out our other easy Cocomelon activities (click on picture below):
Much love and aloha,
Stacey + Niki
---