Don't Eat Pete Easter Game
Don't Eat Pete Easter Game
This post may contain affiliate links. Read our disclosure policy.
This Don't Eat Fluffy (Pete) game is such a fun, fast and easy game to add to your Easter party or traditions. It also makes a great classroom party game! If you've ever played 'Don't Eat Pete' then you'll recognize it's the exact same thing. Kids and adults of all ages love playing Don't Eat Fluffy (Pete) and who wouldn't. It's super easy to set up, uses minimal supplies and is fast enough that everyone gets a turn.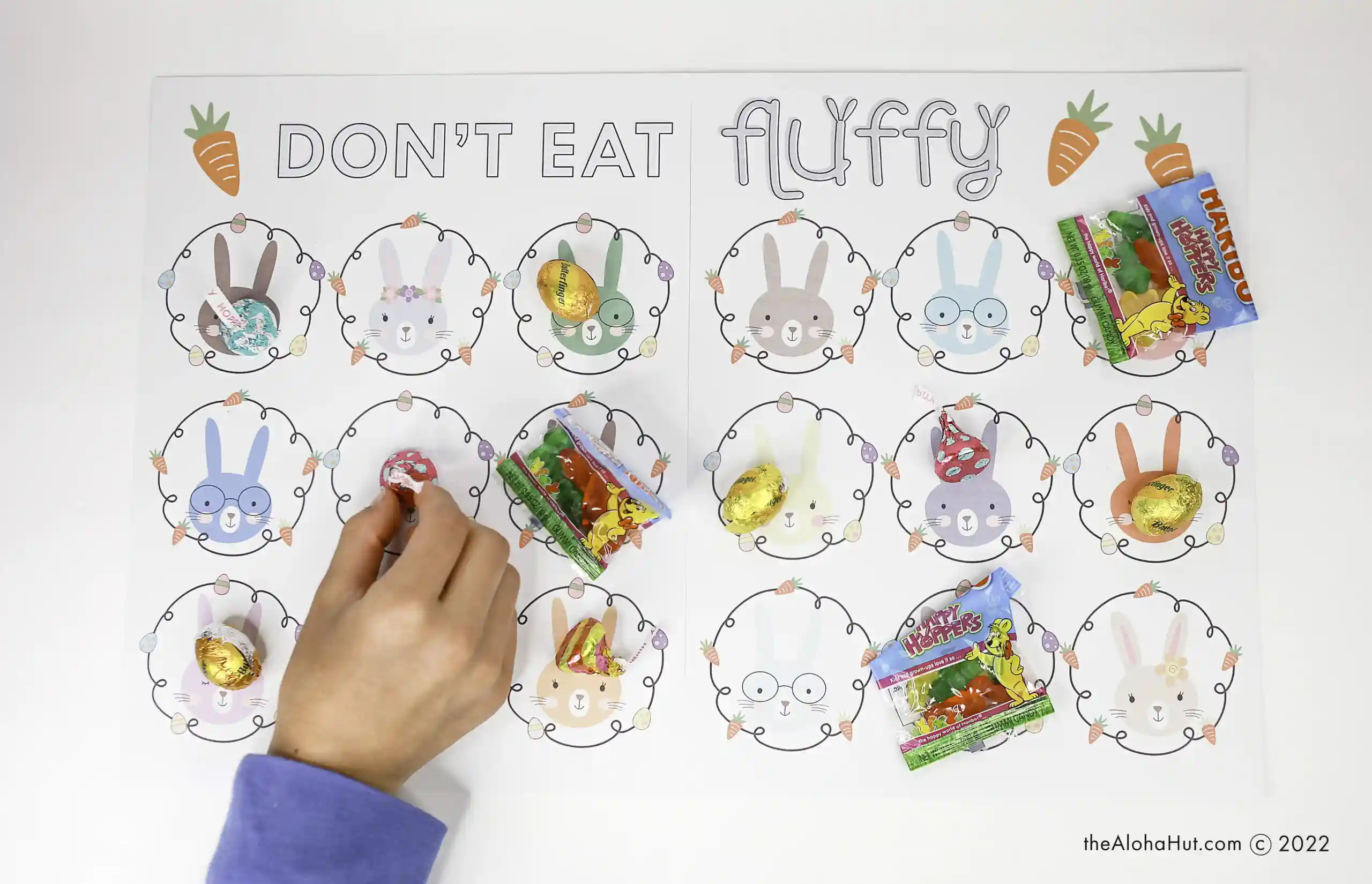 To play this Easter game Don't Eat Fluffy (Pete), one player leaves the room while the others decide which bunny is going to be Fluffy. The player then comes back in the room and starts picking one candy at a time, hoping they don't pick Fluffy. Once they take the candy that was on Fluffy, everyone yells "Don't Eat Fluffy!" The players turn is over and they get to keep all the candy they picked up to that point. The empty places are filled with another piece of candy and the next player leaves the room. Keep playing until all players have had a turn.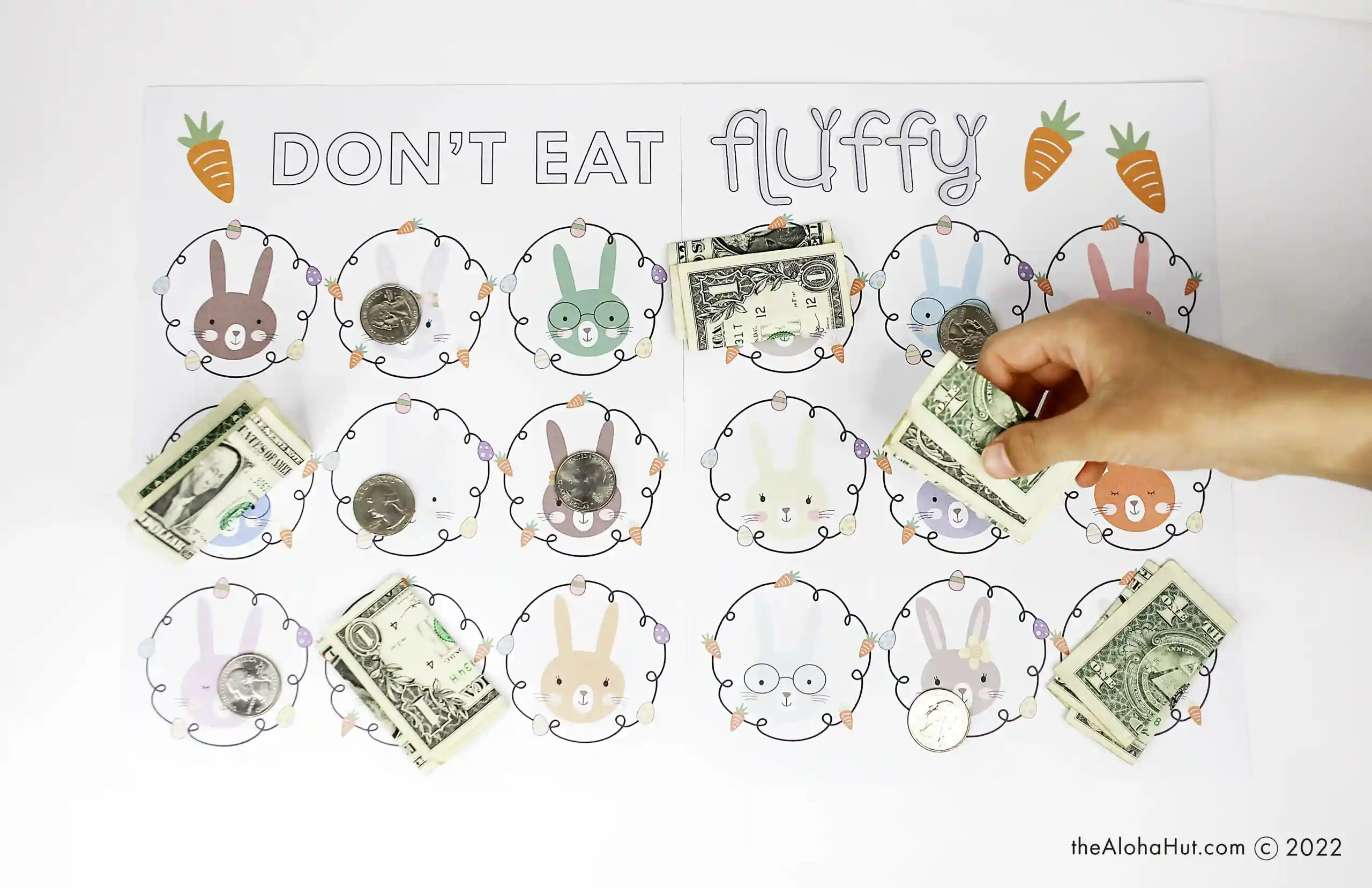 Sometimes, to switch things up and turn up the heat, we replace the candy with money! Boy howdy is it fun!
We've got a few more Easter tradition ideas along with printable Easter decor so go check them out (click on pictures to go to post).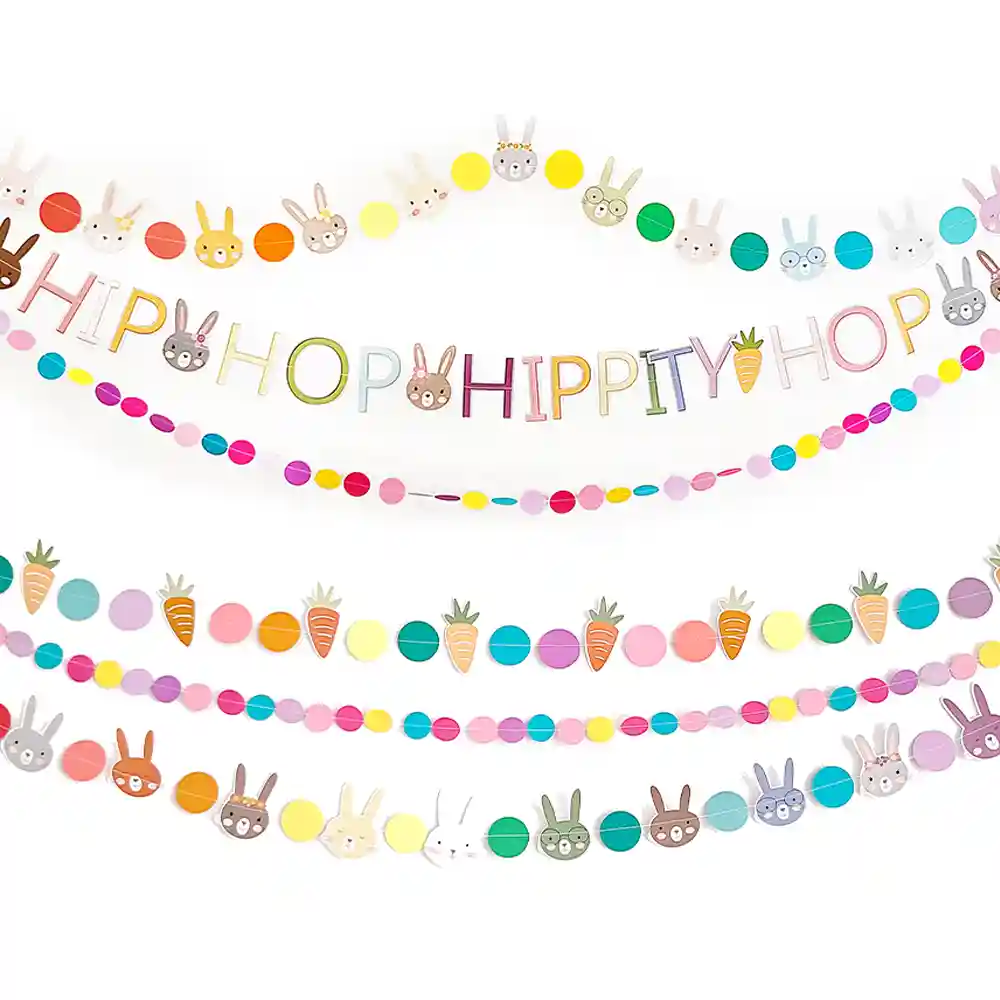 Hoppy Easter!
Stacey + Niki