Christmas Bucket List & December Calendar
Christmas Bucket List & December Calendar
This post may contain affiliate links. Read our disclosure policy.
December is always a busy month jam packed with fun events and holiday activities. Instead of the traditional Christmas bucket list, we love hanging up a giant coloring page that doubles as a calendar and bucket list combo to help us stay organized and on top of classroom parties, holiday activities, and fun family traditions. Download our free printable calendar and bucket list ideas below and create some magic together this Christmas season.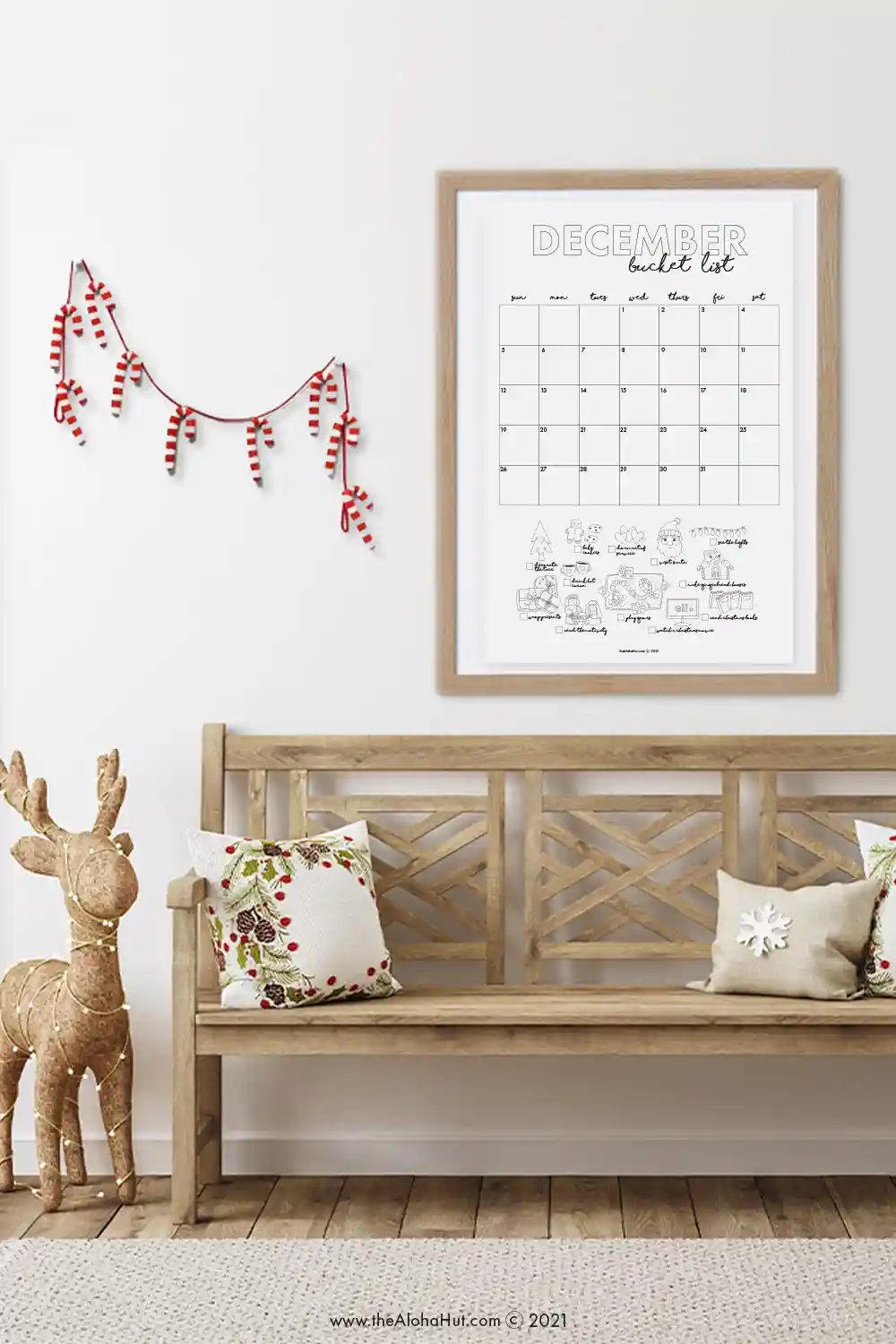 We print the Christmas bucket list as a 24″ x 36″ engineer blueprint. We love these giant prints because they're super affordable and fun for the kids to color. They only cost $3 at our local print shop. Ordering is super easy too — download the free printable calendar below, email the file to your print shop, and pick it up when it's done.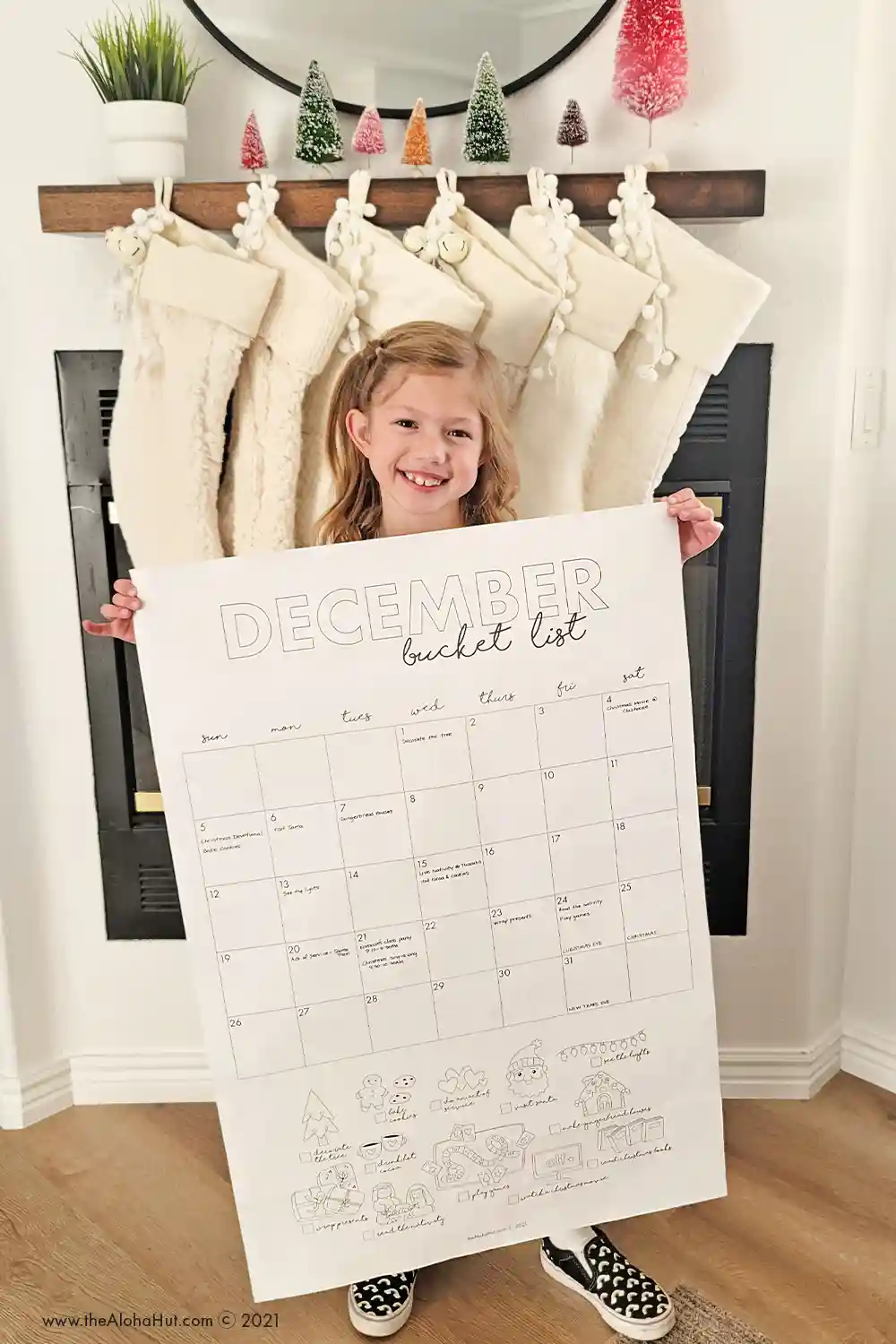 Our kids look forward to filling up our December calendar with fun activities, holiday parties, and new family traditions. We've got a list of ideas to help you plan your month and create special memories together. Some holiday ideas include:
Decorate the Tree
Go out as a family and pick out a fresh cut tree or pull out your artificial tree. Play Christmas music and decorate the tree together. We love to get a new ornament each year to add to the tree and ornament collection.
Bake Cookies
Try a new recipe or make an old family favorite recipe. You could even host a cookie exchange where everyone brings a couple dozen cookies to share. Deliver extras to friends and family.
Do an Act of Service
This is one of the best ways to get into the holiday spirit and remember the true meaning of Christmas. You could participate in a food drive, organize a sub for Santa for a family or individual in need, deliver handmade cards and goodies, donate to a good cause, do simple acts of service around the house for family members, etc. There are so many opportunities to serve in the community. Our favorite site to find local service projects is through justserve.org.
Visit Santa
Check your local newspaper to find out where to visit Santa. If you can't visit Santa, write him a letter.
See the Lights
Drive around town looking at the Christmas lights. You could also check your local newspaper for an outdoor winter light festival to visit.
Make a Gingerbread House
Build your own or decorate pre-made gingerbread houses with lots of fun candies. Grab some friends and make it a party or competition.
Drink Hot Cocoa
Make some homemade hot cocoa or pick some up at Starbucks or your favorite drink place. We grab a cup to enjoy while we're out looking at Christmas lights.
Read the Nativity
Get dressed in your Christmas pajamas and read the Nativity story. We also attend a live Nativity performance every year as a family. We love this family tradition.
Play Games
Gather some friends or family and play games on Christmas Eve. Ask everyone to bring their favorite game and a treat to share.
Watch a Christmas Movie
Have a Christmas movie marathon. Get dressed in Christmas pajamas and snuggle on the couch watching your favorite classic movies. For a list of Christmas movies, check out our favorite Christmas movies post here.
Read Christmas Books
Gather by the fire and read Christmas books. If you don't own a collection of Christmas books, either start a collection or visit the public library to check some out.
Wrap Presents
Host a wrapping party and wrap presents with fun Christmas wrapping paper and embellishments.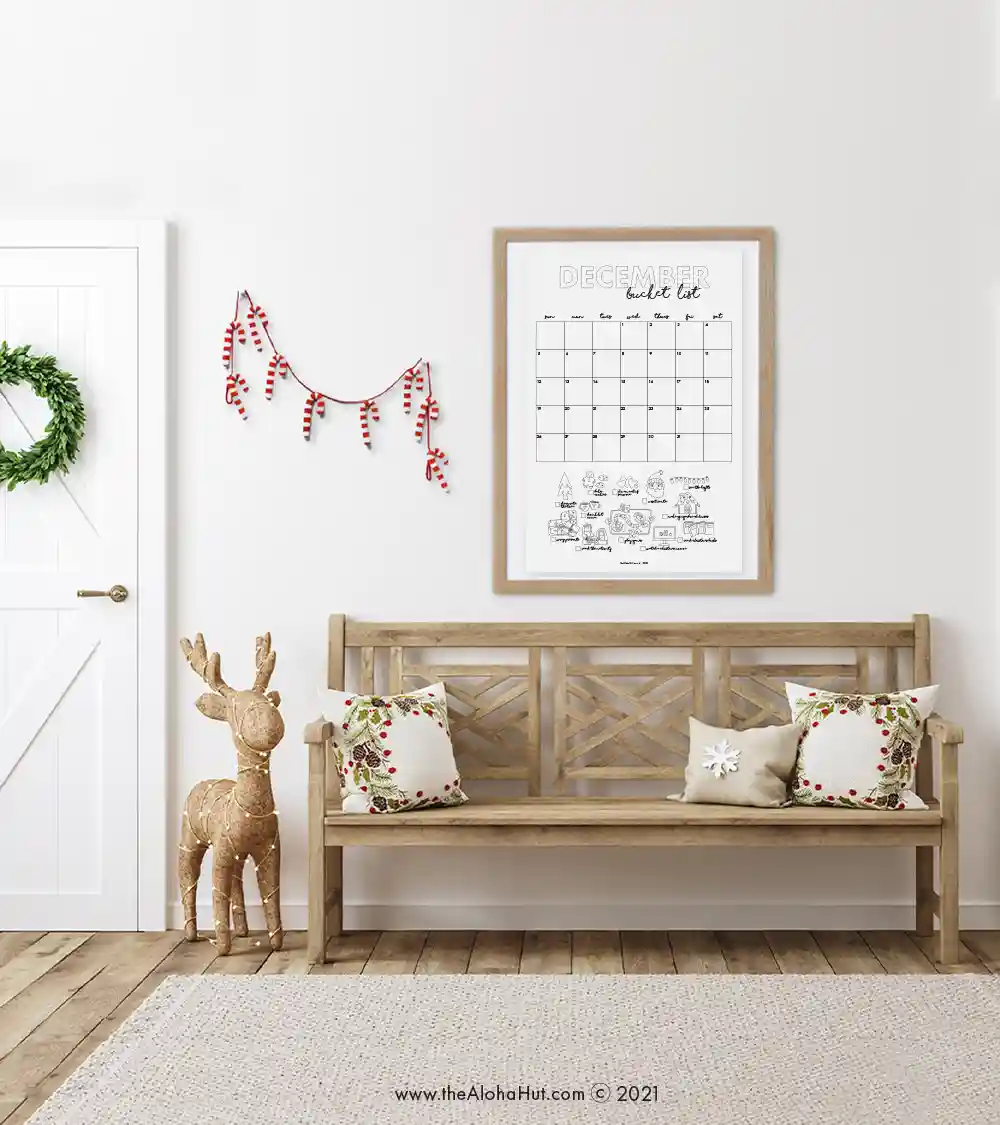 There are lots more fun ideas and activities you could add to your holiday calendar and winter bucket list. The most important thing is to spend time together with family and friends, strengthen relationships, and create special memories together. We hope you fill your December with fun activities that bring you and others joy.
Looking for gifts for the kids? Make sure to check out our gift guides with the best toys for kids and download our free printable Christmas Wish List (available at the bottom of the gift guide posts).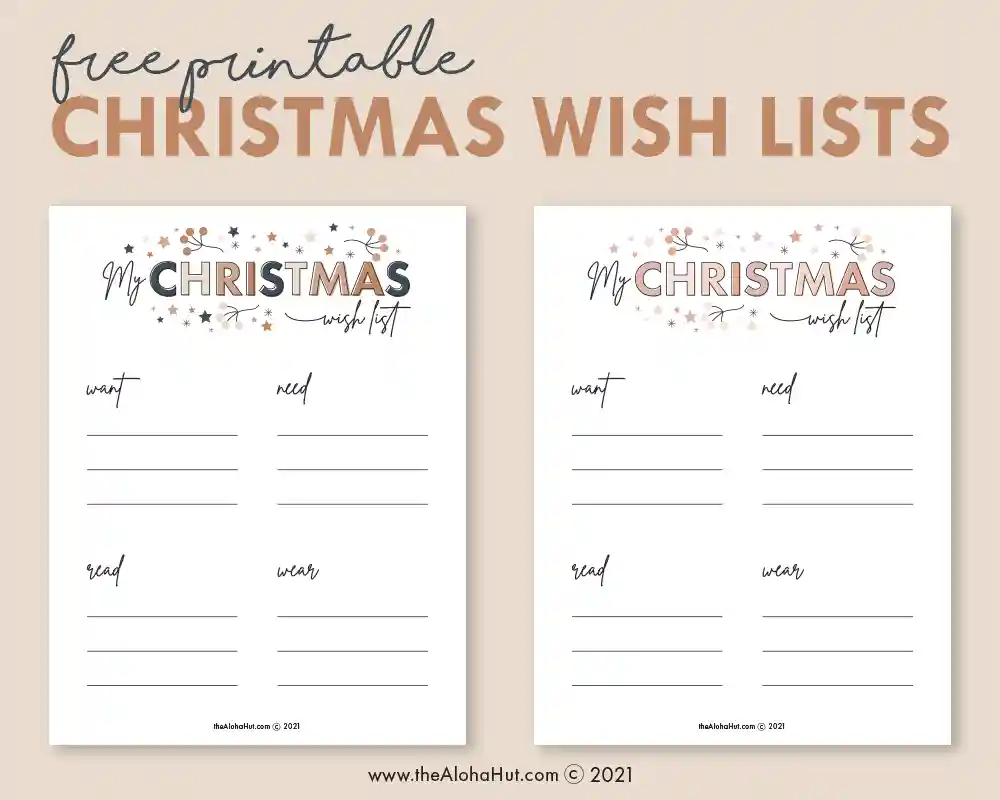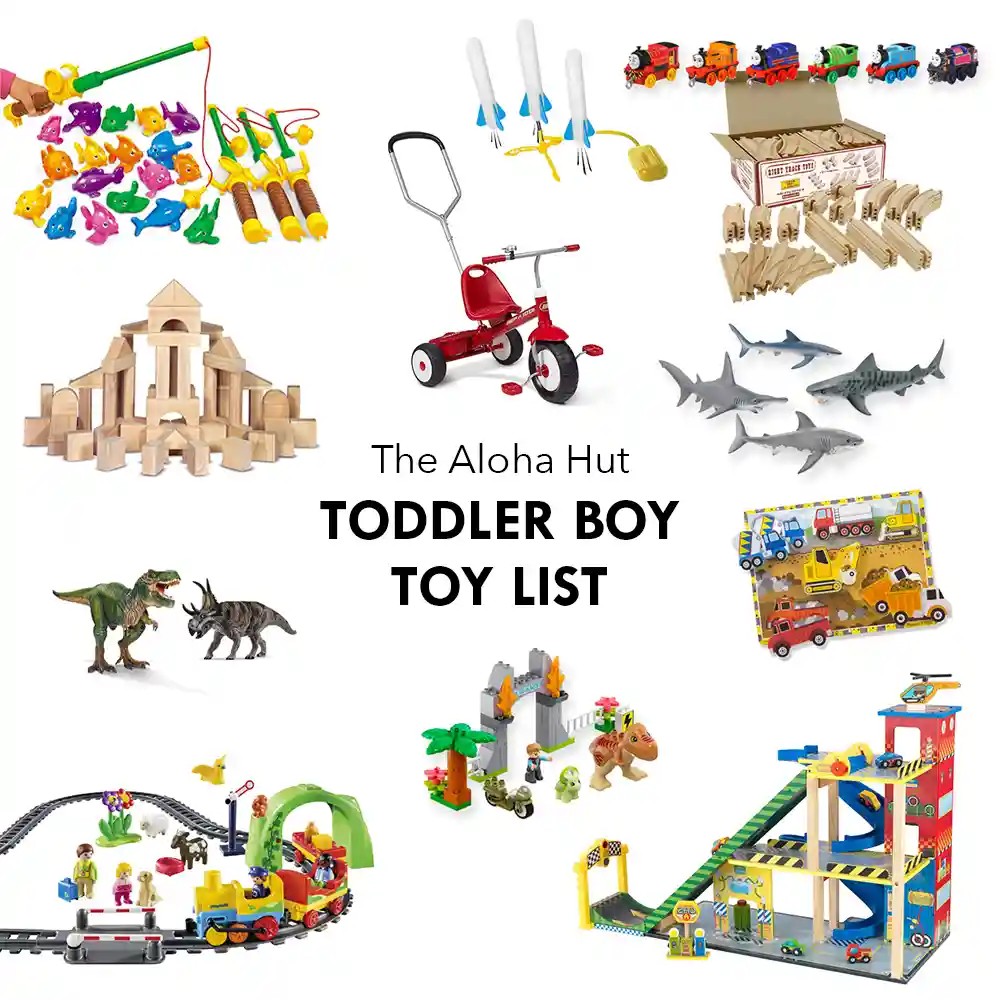 Happy holidays!
Much love and aloha,
Stacey & Niki
---