Outdoor Bucket List for Kids
Outdoor Bucket List for Kids
This post may contain affiliate links. Read our disclosure policy.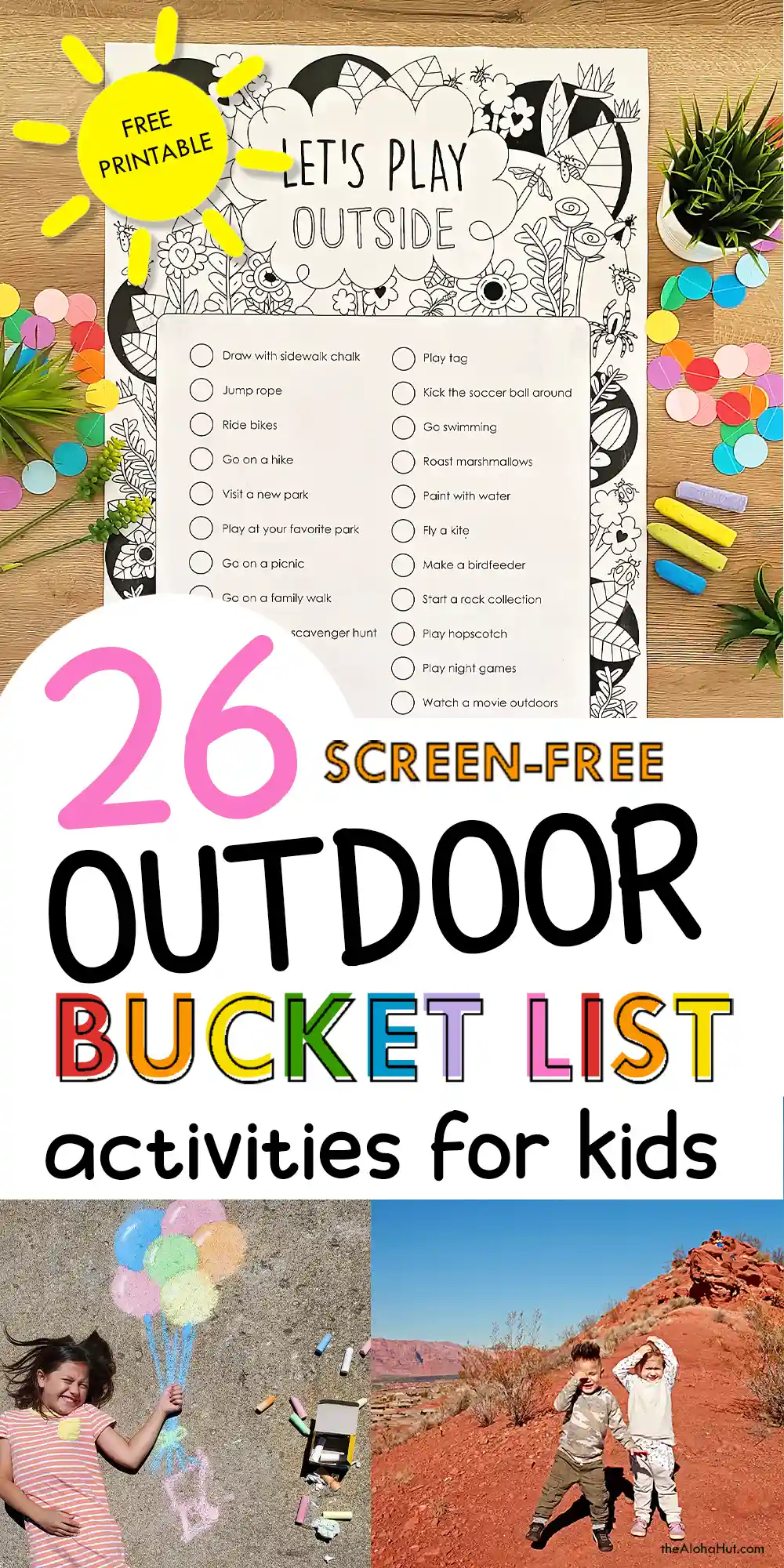 Now that the weather is getting a little warmer are you looking for ideas for the kids? We've come up with 26 Fun Screen-Free activities for your kids to do outside and we've put them on a giant coloring page, bucket list style for them to cross off one by one….for FREE!! Yup, we're giving you another great free printable for your family to enjoy and help you explore the beautiful world around you!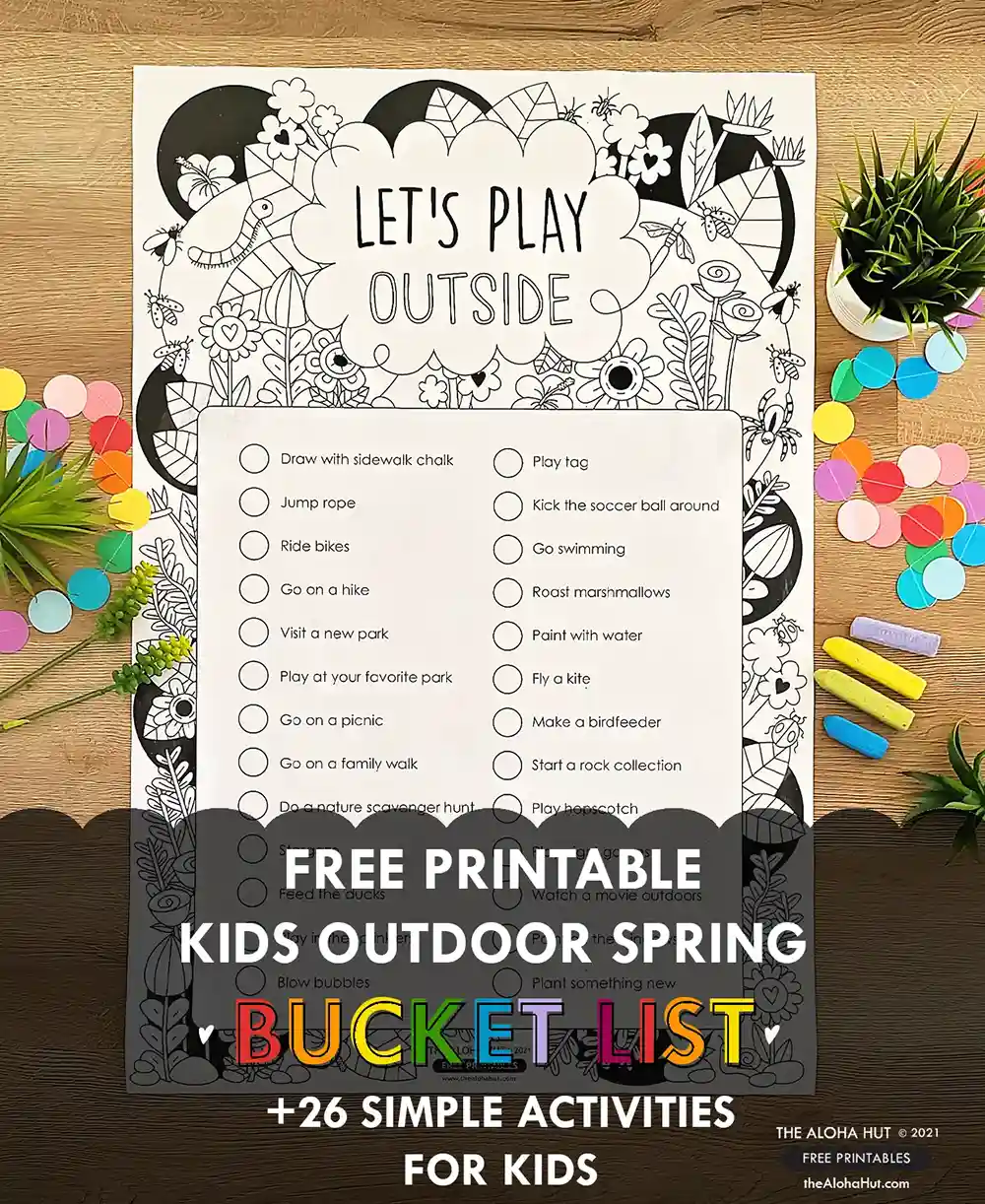 This is a free printable download. It's quite large (24×36") and can be printed at any local or large chain print shop. It will be called either an engineer print or a blueprint. We get the outdoor bucket list printed off at our local print shop for $3. The first activity we start with is coloring the giant print. Coloring itself is such an enjoyable activity to do with kids but adding a giant coloring page/poster, and you're in for a treat. We love to talk about all the activities we'll get to be doing that month.
Activities include things like:
Feed the ducks
Draw with sidewalk chalk
Ride bikes
Go on a family walk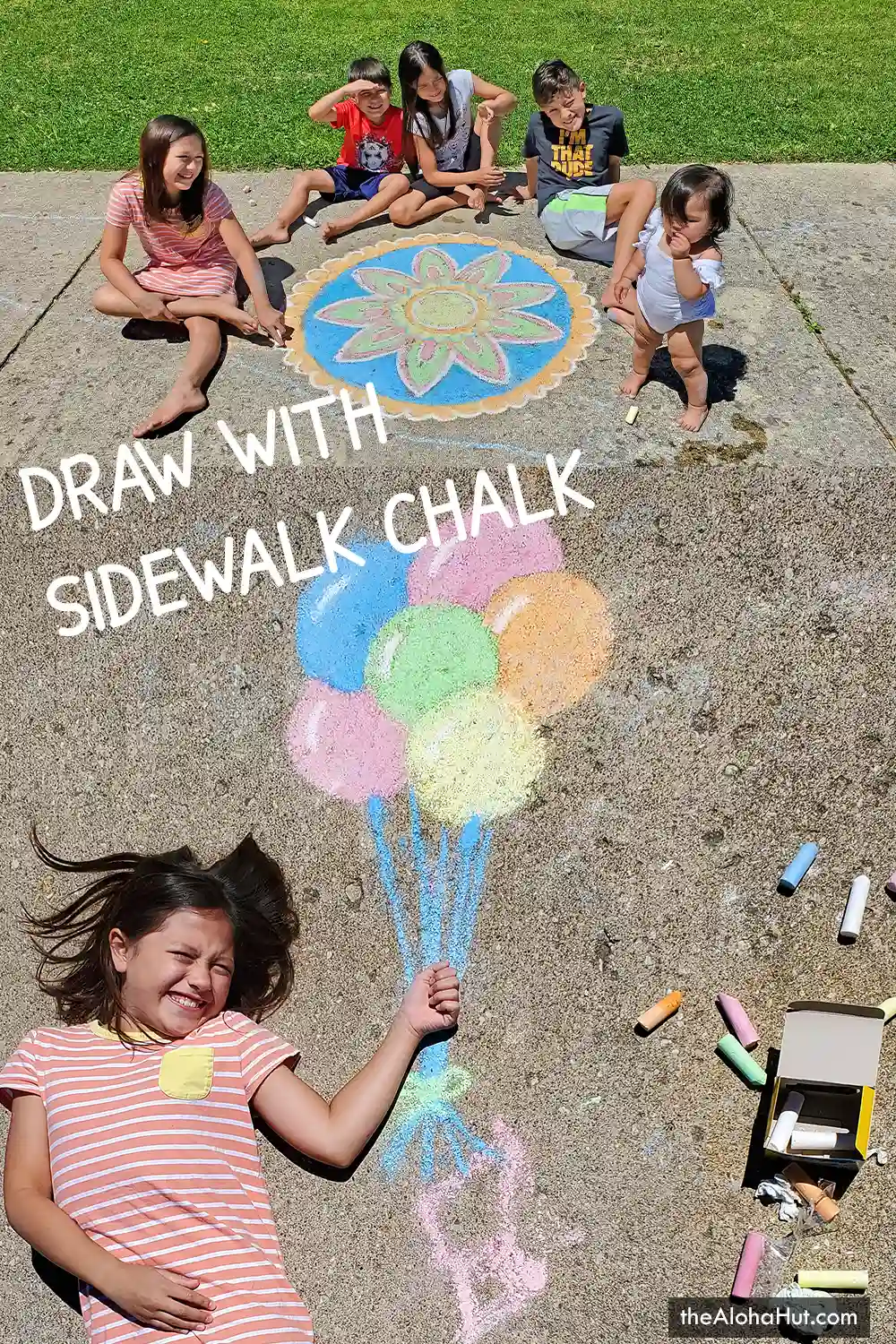 Watch a movie outdoors
Go swimming
Go on a hike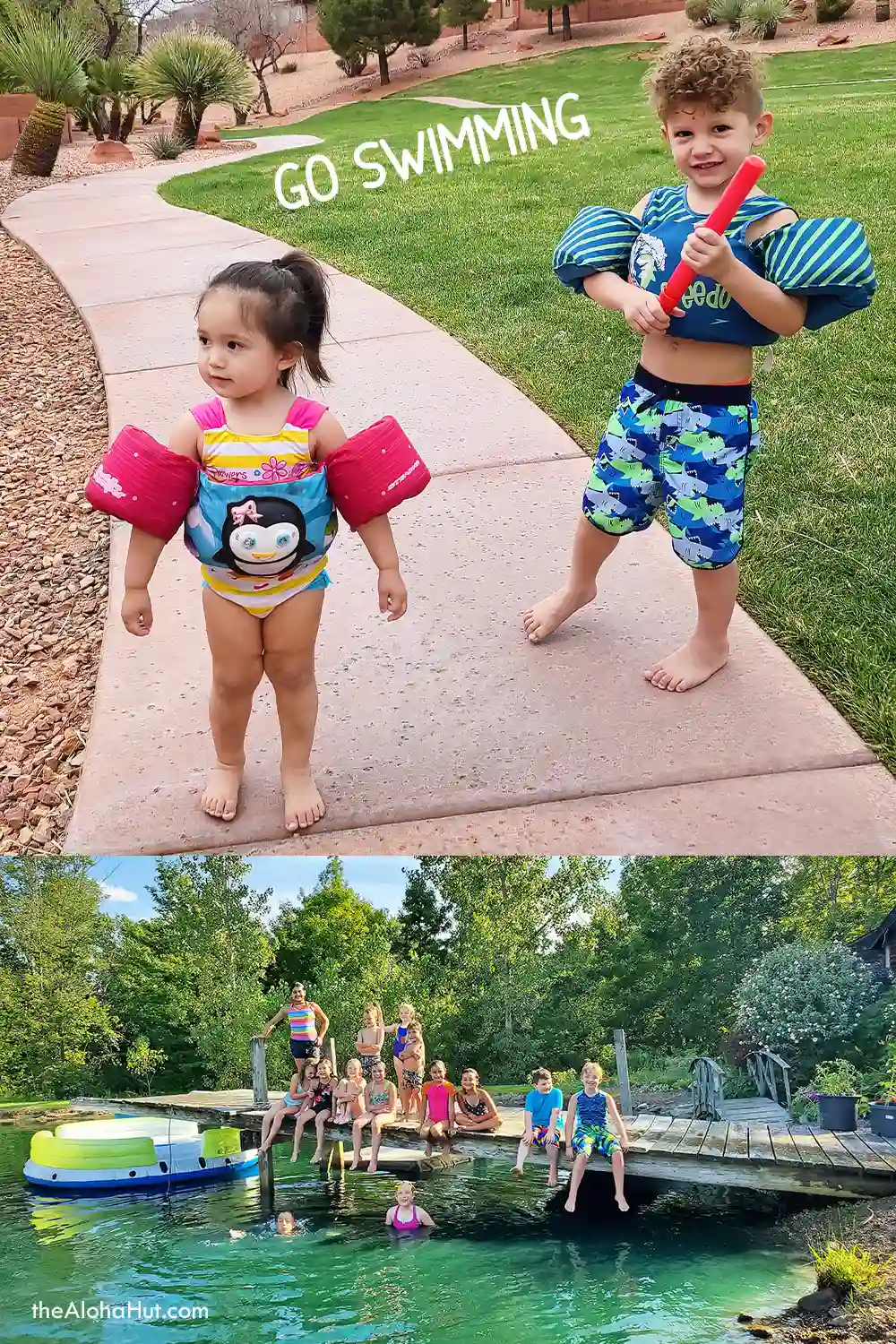 Visit a new park
Stargaze
Do a nature scavenger hunt (free printable for that here)
There are 26 activities in total. All are kid friendly outdoor activities that the kids can do on their own or you can do together as a family (highly suggested).
We love bucket lists and have been doing them for years. It helps keep boredom at bay during the summer, keeps track of all the to-do activities during the busy holidays and helps us create fun memories all year long. Kids grow up so fast and these bucket lists help us prioritize family time and help foster good, loving relationships between siblings and parents. Remember, your time = love. It's the only commodity you can't create more of.
If it's still a little cold where you live, check out our free printable indoor bucket list with 26 screen-free activities here.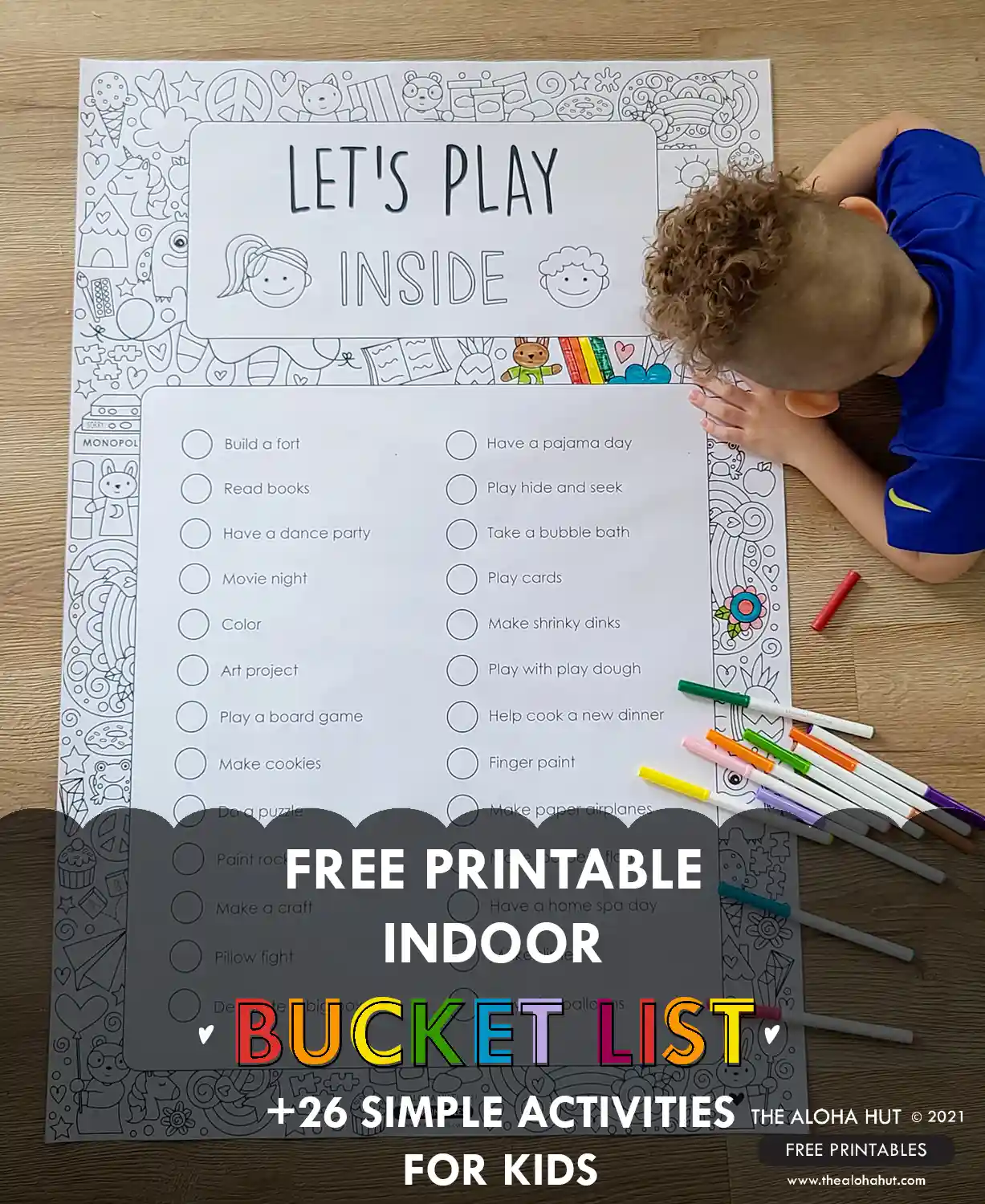 Most of the activities are things you can do without having to run to the store. Here are just a few that we have printables for: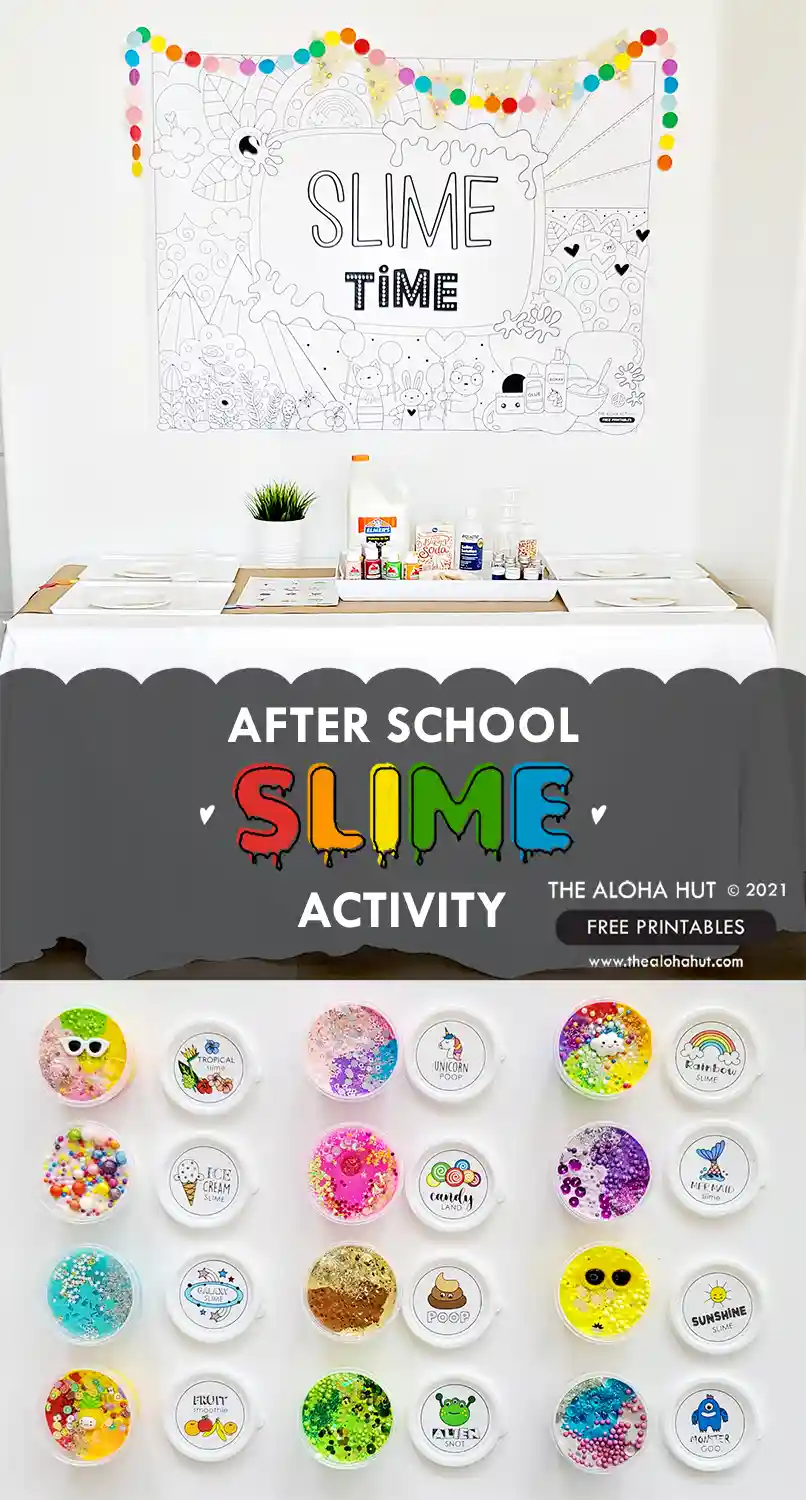 This outdoor bucket list activity makes a great gift as well! Print off, roll up, tie with twine, attach crayons or markers and voila! You've got a fantastic gift for less than $10.
Happy exploring friends!
Much love and aloha,
Niki